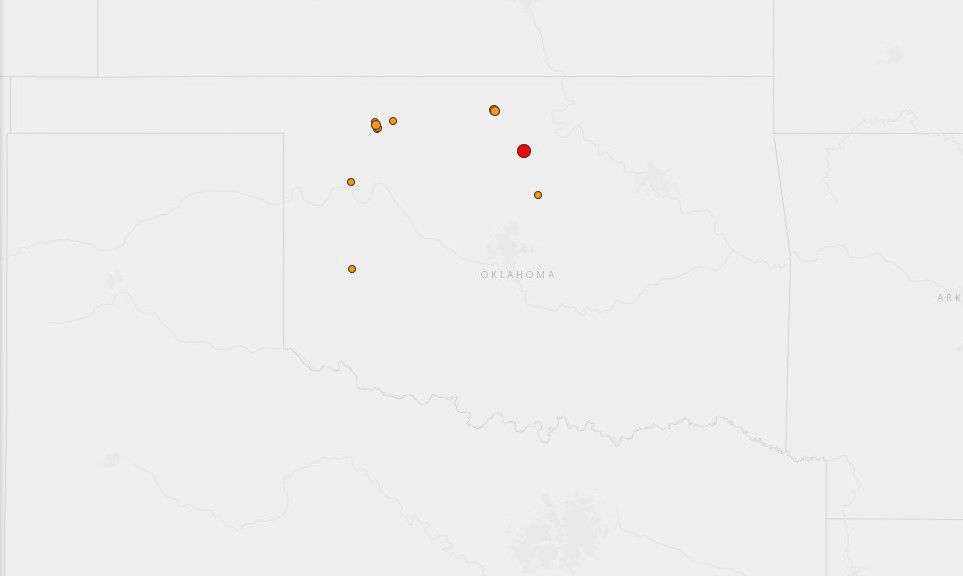 The U.S. Geological Survey recorded an Oklahoma earthquake with preliminary magnitude of 4.2 on Saturday night.
According to the USGS, the epicenter was about 5 miles northwest of Perry and recorded at 10:15 p.m.
It is the largest Oklahoma earthquake recorded by USGS since a 4.4 magnitude quake May 17, 2019, which had an epicenter near Medford.