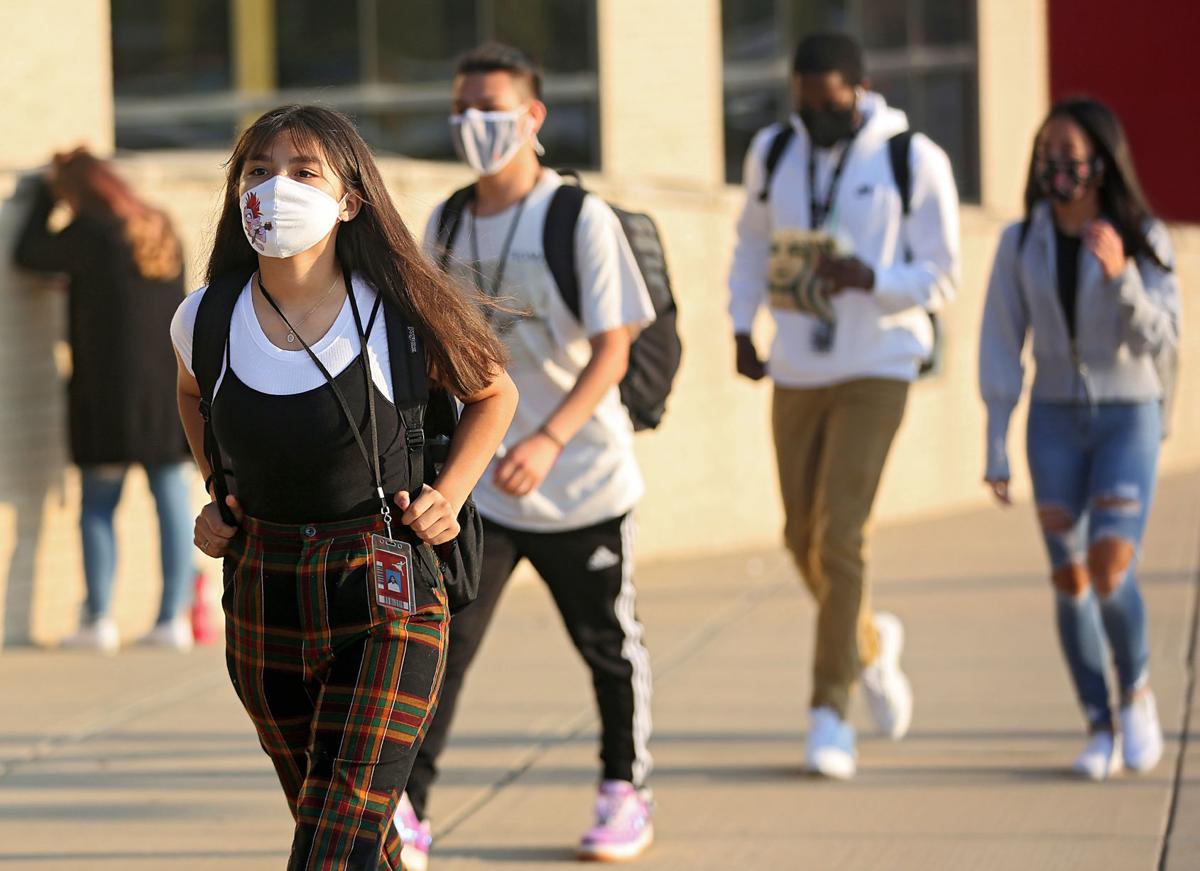 Union Public Schools officials on Thursday indicated that the district is experiencing an increase in reported COVID-19 cases weeks after starting in-person classes. 
"Despite heightened safety and disinfecting measures and reductions in class sizes due to the 35 percent of students that are enrolled in virtual learning, the district continues to experience a growing number of cases that has caused partial shutdowns at some schools," the district said in a news release.
The district had 11 staff members and 21 students test positive, with an additional 57 staff and 256 students being placed under quarantine following contact tracing, the release said.  
The total number of those isolated or quarantined was 345 people as of Wednesday. Additionally, as many as 12 classrooms had been closed across the district, including three at Jarman Elementary, and one each at Darnaby, McAuliffe and Moore elementary schools, as well as one class at Union High School.
Five additional classrooms of 111 students and seven staff members at Ellen Ochoa Elementary were quarantined. 
"Well into our third week, I would remind parents, teachers, staff and students of the need for continued vigilance," said Union Superintendent Dr. Kirt Hartzler in a statement. "We cannot afford to become complacent when it comes to physical distancing, wearing face coverings and handwashing. "Parents, please do not send your child to school if they have a fever or other symptoms, or if anyone in your household has had a possible exposure to COVID-19 or is being tested. That's the only way we can keep students and staff safe and continue with in-person learning."  
Since school began on Aug. 24, the district has had five athletes test positive for the virus and other 50 athletes in grades 7-12, the district said. 
The majority of the individuals quarantined were identified from the Union Freshman Academy and Union High School. One staff member working at Union's administrative offices who tested positive resulted in four staff quarantines as well as four students at Cedar Ridge Elementary. 
Video: Oklahoma jumps to 4th in U.S. for COVID-19 positivity, 9th in new cases
COVID-19 basics everyone needs to know as the pandemic continues
Concerned about COVID-19?
Sign up now to get the most recent coronavirus headlines and other important local and national news sent to your email inbox daily.