This one won't be in the middle of a public street, but the historic Greenwood District is getting another Black Lives Matter sign.
The Black Moon artists collective began painting the 200-foot-long mural earlier this week on the south face of GreenArch's sound wall just north of the BNSF Railway tracks. It's scheduled to be completed Sunday.
That's almost two weeks to the day after the city removed a Black Lives Matter sign that had been painted along Greenwood Avenue without the city's permission.
Maggie and Kajeer Yar, with GreenArch LLC and the Hille Foundation, commissioned the new sign.
"The (Black Lives Matter) message is far greater than the manner in which it is depicted," said Kajeer Yar. "And so we just wanted to say, look, what we can control is our own property and we just wanted to make sure that all of Tulsa knew that that message will always have a home in Greenwood, regardless of anything else."
Black Moon was established in 2018 by Tulsa-area Black artists who are "breaking standards, pushing innovation, and cultivating creativity among the local community," according to the organization's web site.
The mural, lined with more than a dozen images of Black residents from Greenwood's collective past and present, was designed by artist Melody Allen.
"I see us and our visions as the future of Greenwood," Melody said in a prepared statement. "We're all growing in our artistries, families and visions. I wanted to portray Greenwood moving into the future."
Artist Elizabeth Henley said Black Moon approached the project with a clear appreciation for the fact that a Black Lives Matter sign had been removed "from a place where Black dreams were removed almost 100 years ago."
"We wanted to create a piece that holds a place for the Black citizens of our community, letting them know we hear you; we see you; and we value your existence here in our city," Henley said.
The Hille Foundation is a majority owner of GreenArch LLC, which built the mixed-use development on the southwest corner of Greenwood Avenue and Archer Street that includes Lefty's on Greenwood.
The foundation also donated land on the southeast corner of Greenwood Avenue and Archer Street for the Greenwood Rising History Center.
The Yars discussed with the city the possibility of taking responsibility for the street in front of Greenwood Rising and placing a Black Lives Matter sign there.
Those discussions ended when City Councilor Vanessa Hall-Harper said she could not accept the proposal unless the street was deeded to a Black organization.
The Yars, however, have been insistent that a Black Lives Matter sign belongs in Greenwood, the site of the 1921 Tulsa Race Massacre.
"Even if we can't come to a political consensus on how it can stay on the street, we don't want the city to feel like that isn't the overwhelming opinion of everyone in the district, which is, yeah, black lives matter because this is Black Wall Street," Kajeer Yar said. "It is important for us to say that social justice reigns here."
Activists painted a nearly 300-foot-long yellow sign along Greenwood Avenue just days before President Donald Trump's June 20 campaign rally at the BOK Center and just weeks after the death of George Floyd in Minneapolis.
The sign, which stretched from Archer Street north to the Interstate 244 overpass, was removed Oct. 5 as part of a city mill and overlay project.
City officials spent months searching for a way to keep the BLM sign on the street but never found a solution that was workable legally or practically, so in early September the City Council recommended to the mayor that it be removed as part of a planned street maintenance project.
---
'Black Lives Matter' painted on street in Tulsa's historic Greenwood District.
Gallery: 'Black Lives Matter' painted overnight on street in Tulsa's Greenwood District
Black Lives Matter sign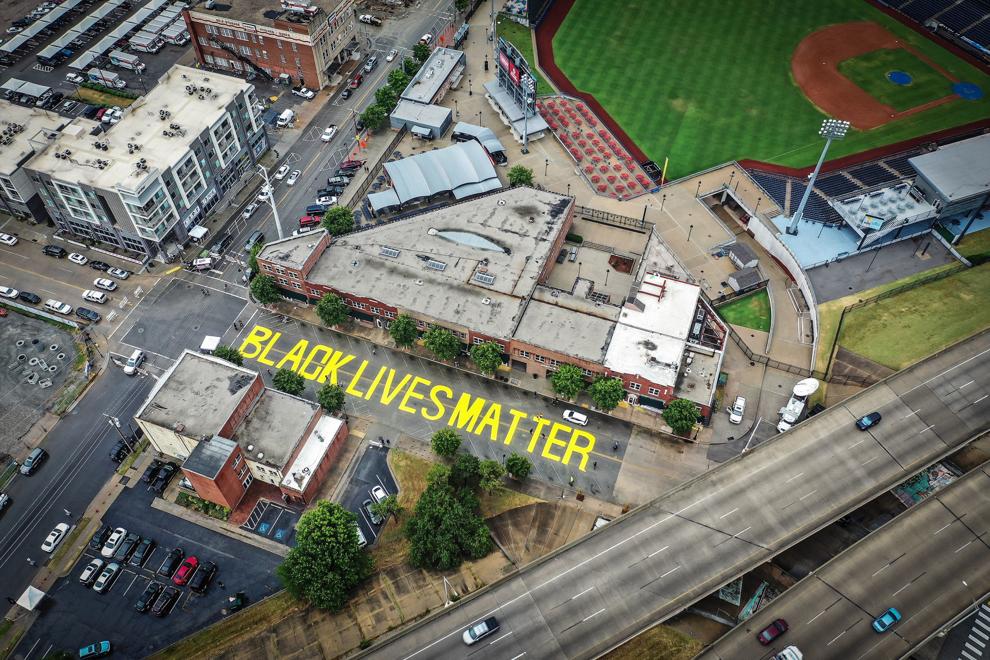 'Black Lives Matter' painted in Greenwood District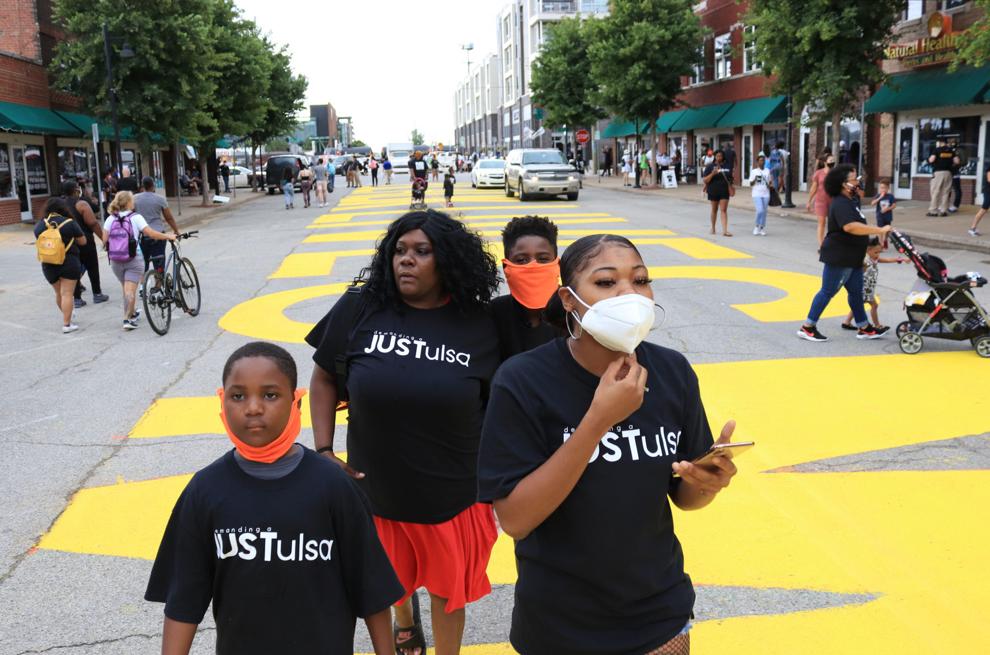 'Black Lives Matter' painted in Greenwood District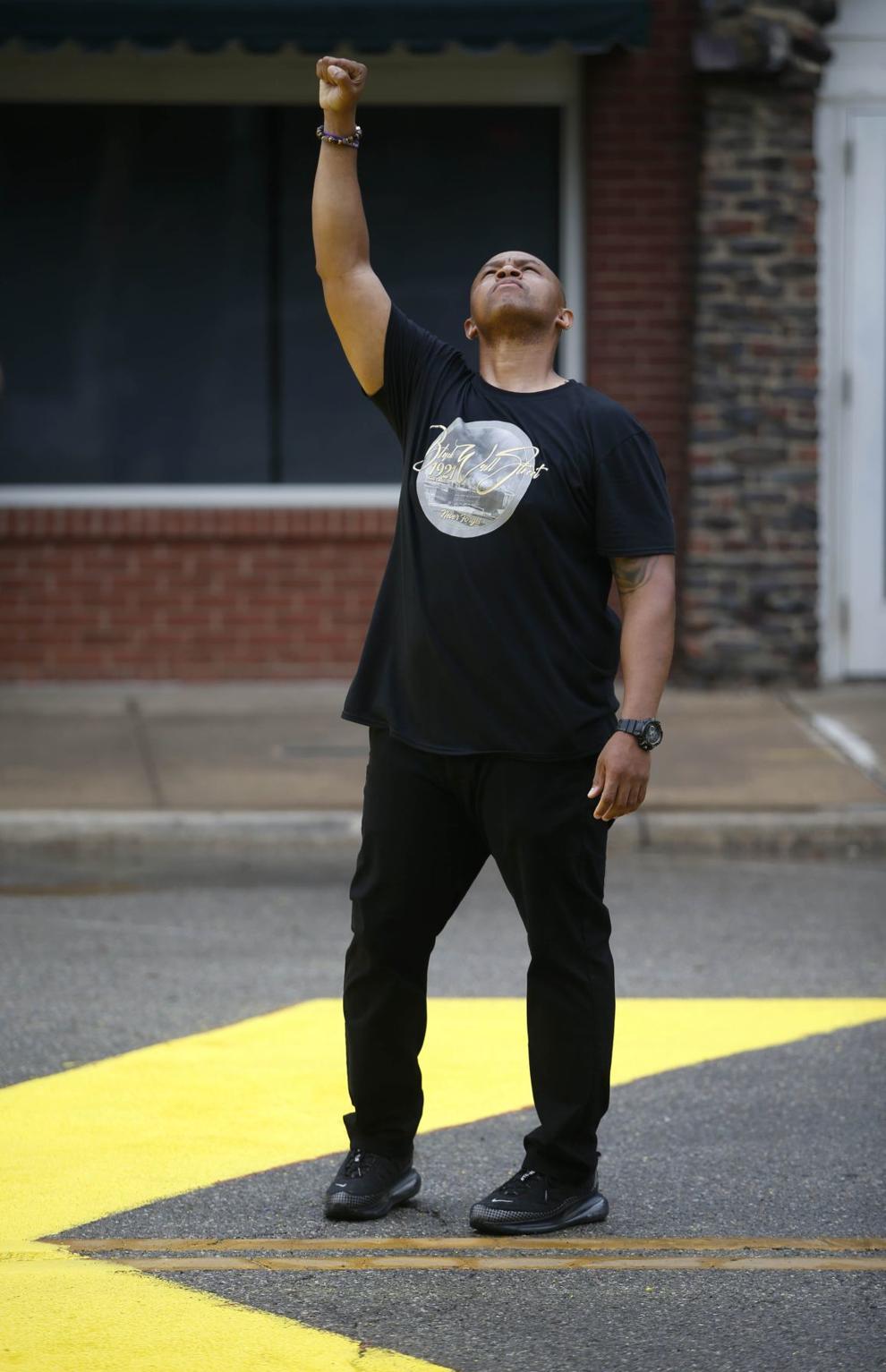 'Black Lives Matter' painted in Greenwood District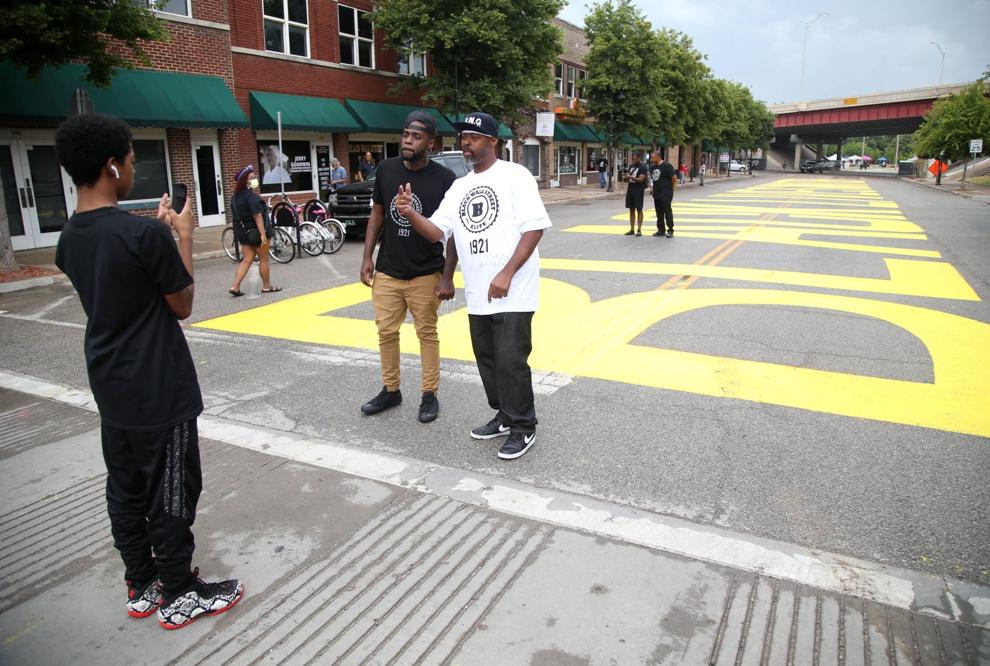 Juneteenth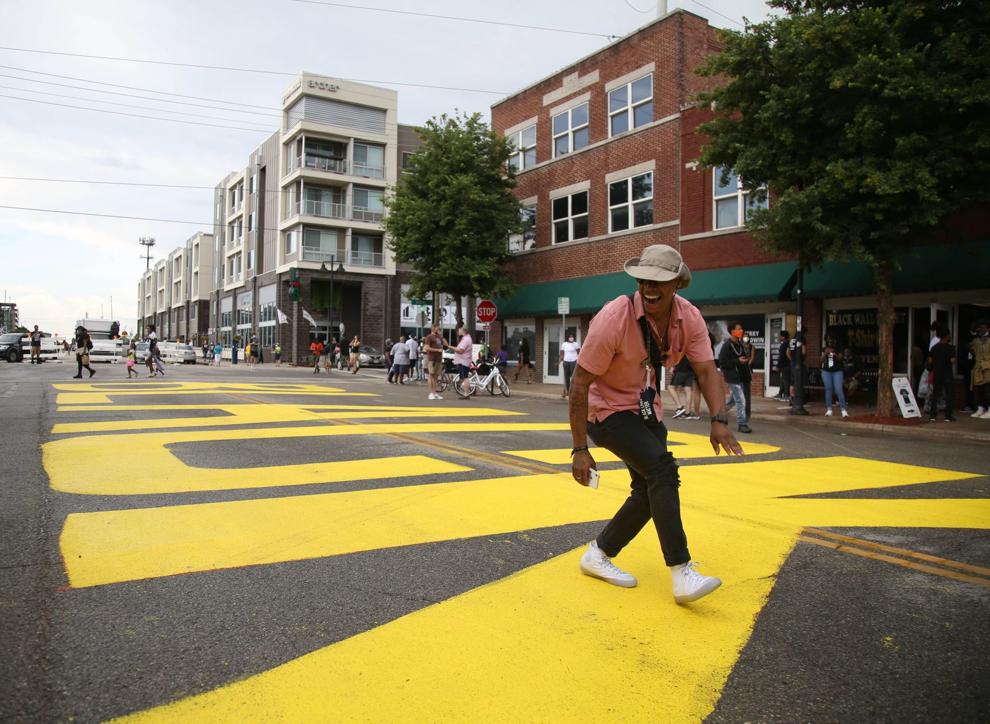 'Black Lives Matter' painted in Greenwood District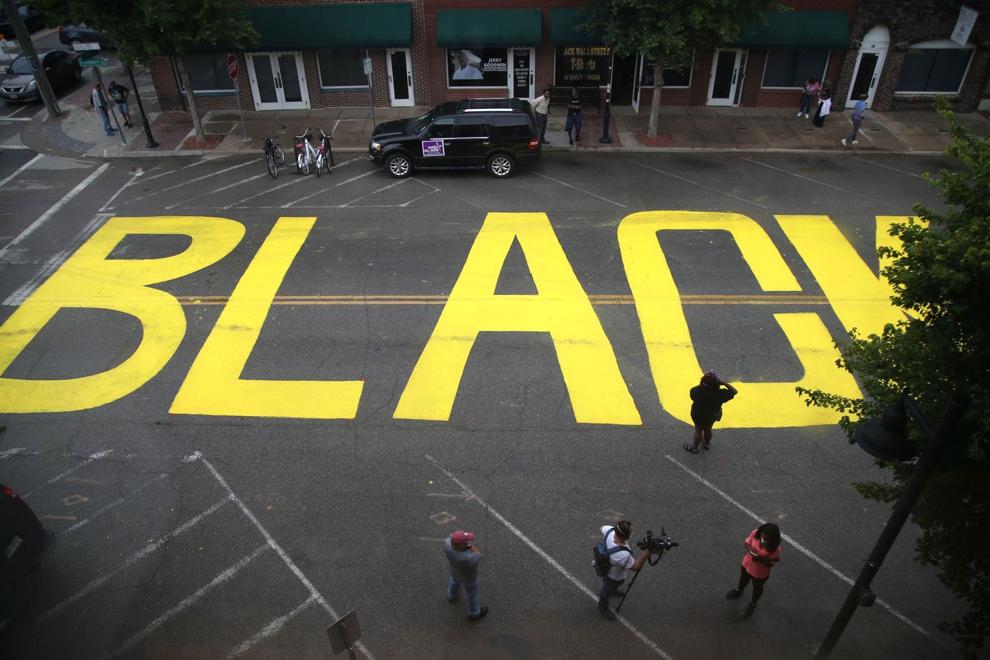 'Black Lives Matter' painted in Greenwood District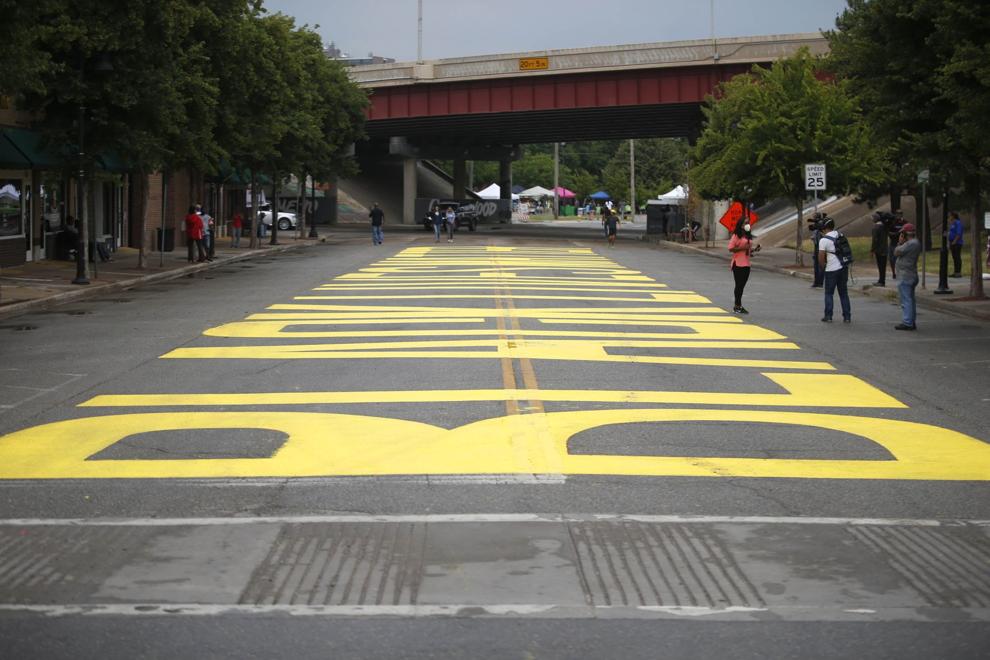 'Black Lives Matter' painted in Greenwood District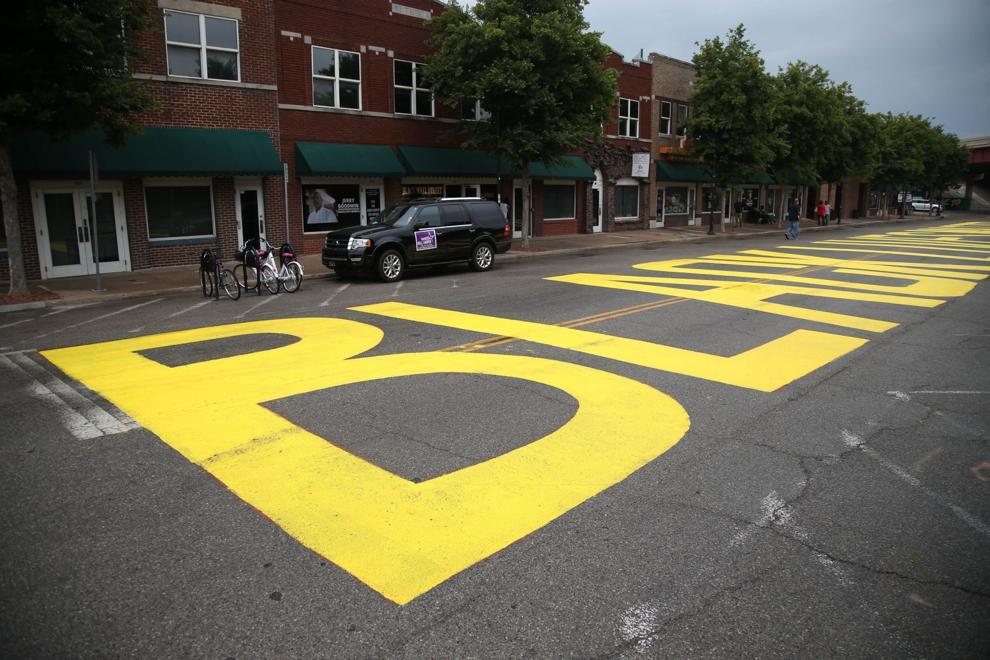 'Black Lives Matter' painted in Greenwood District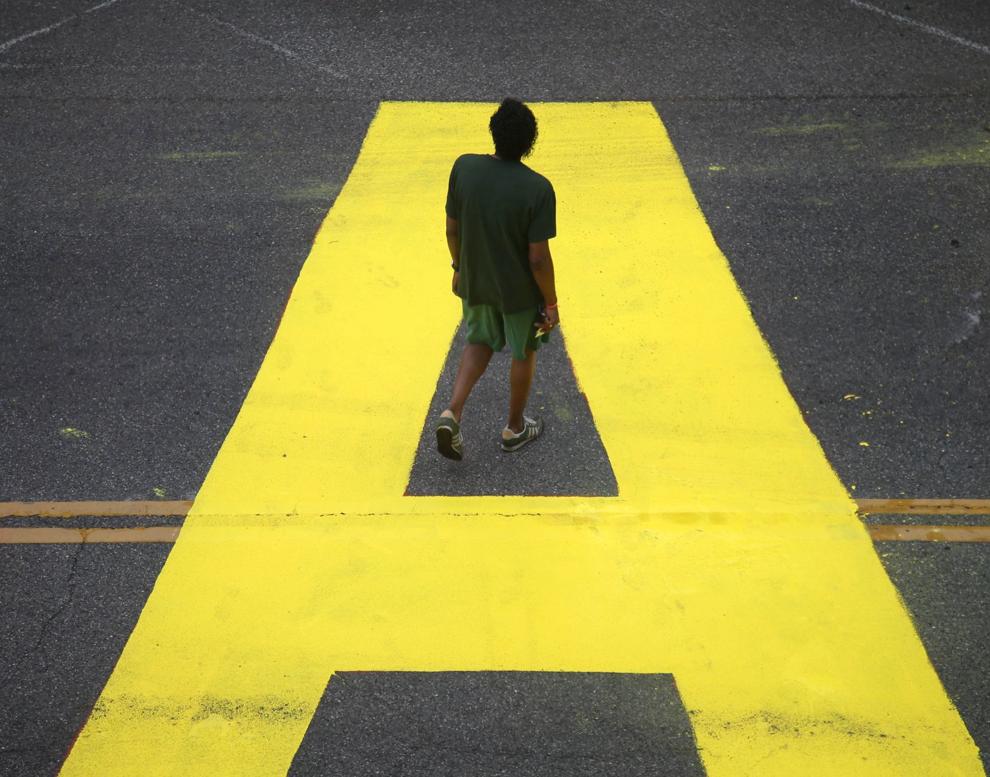 'Black Lives Matter' painted in Greenwood District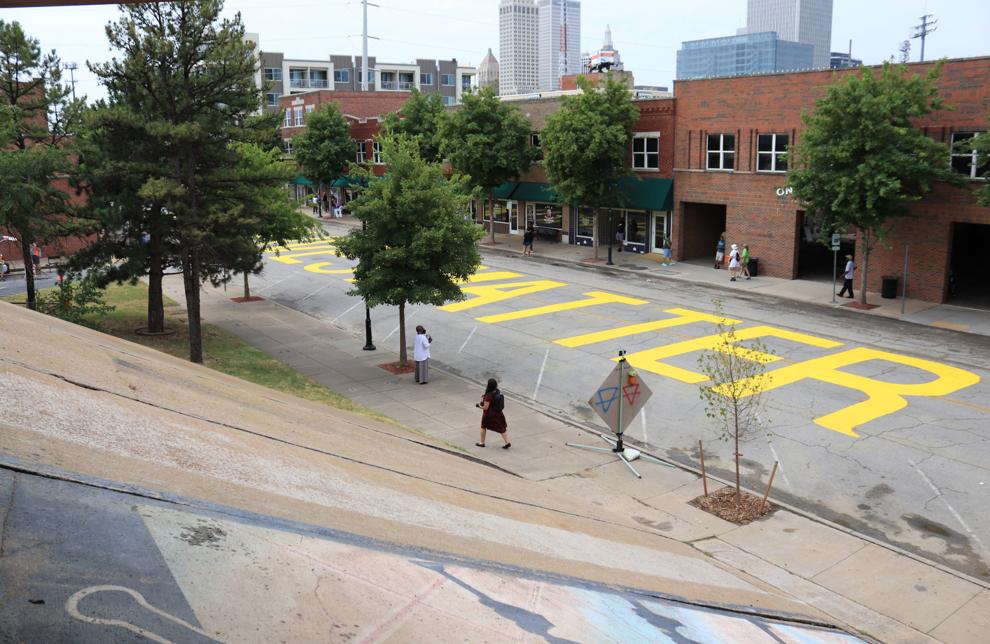 'Black Lives Matter' painted in Greenwood District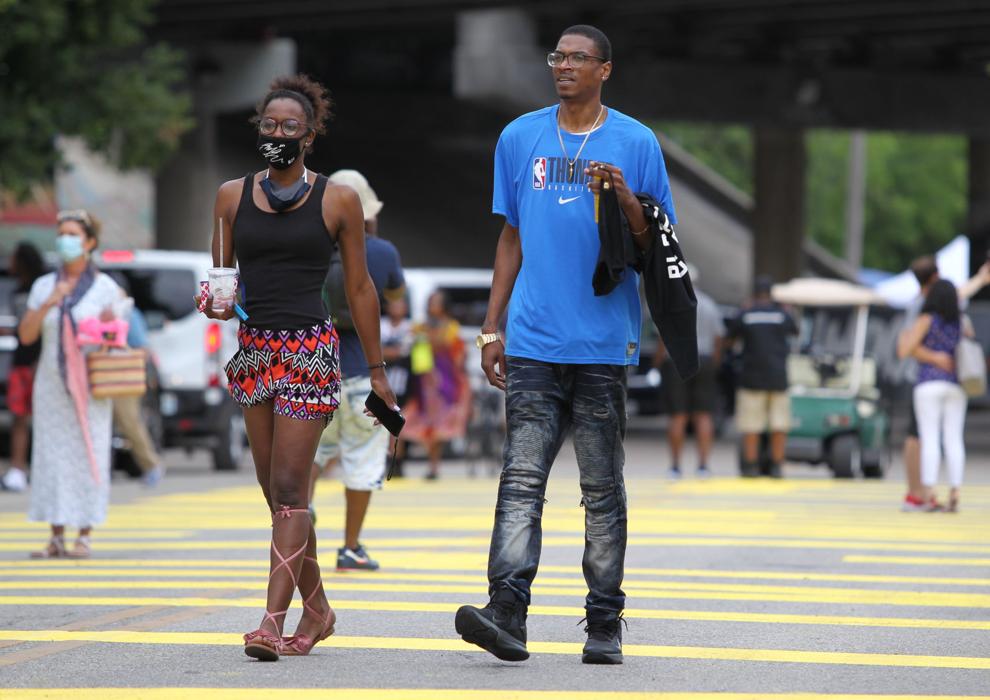 Juneteenth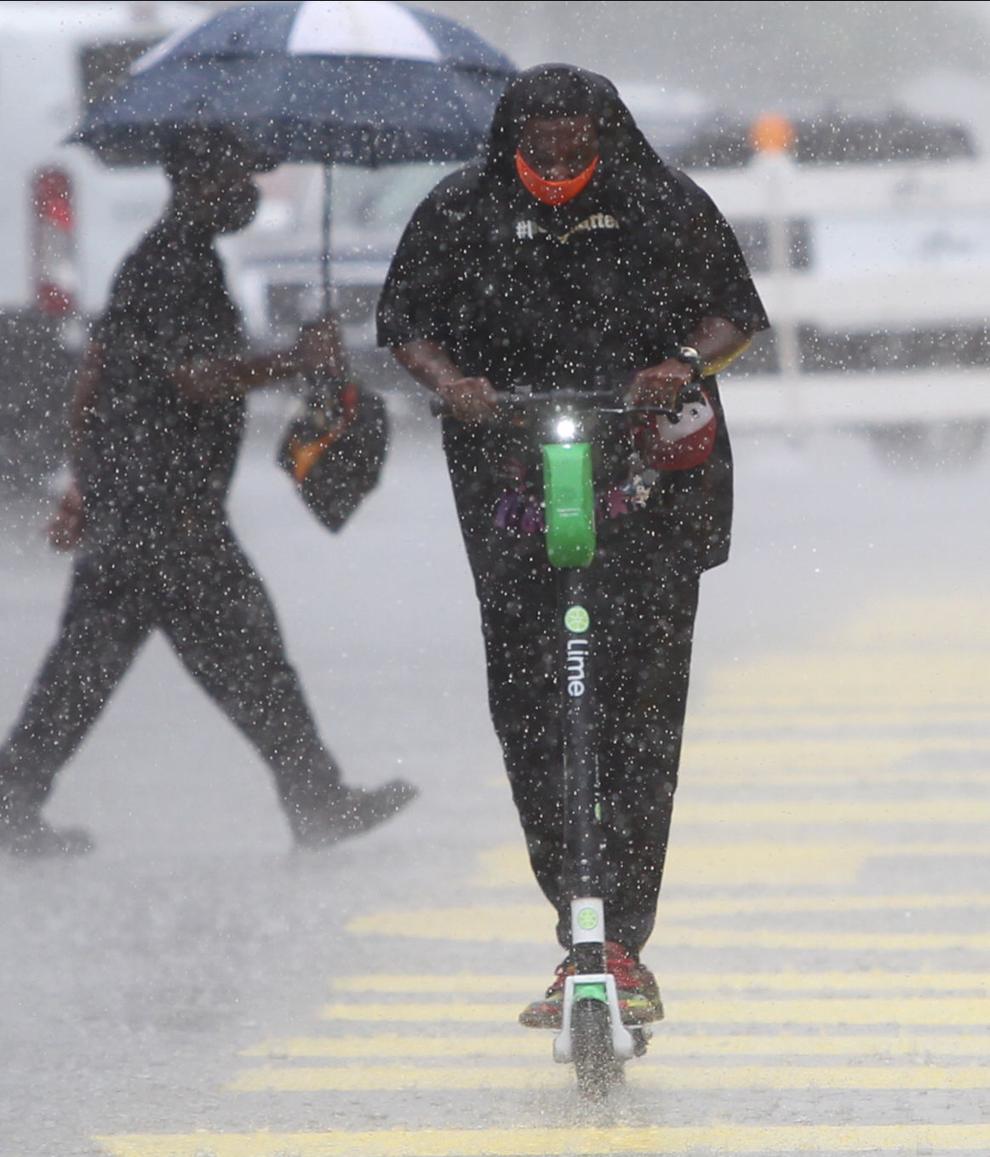 Juneteenth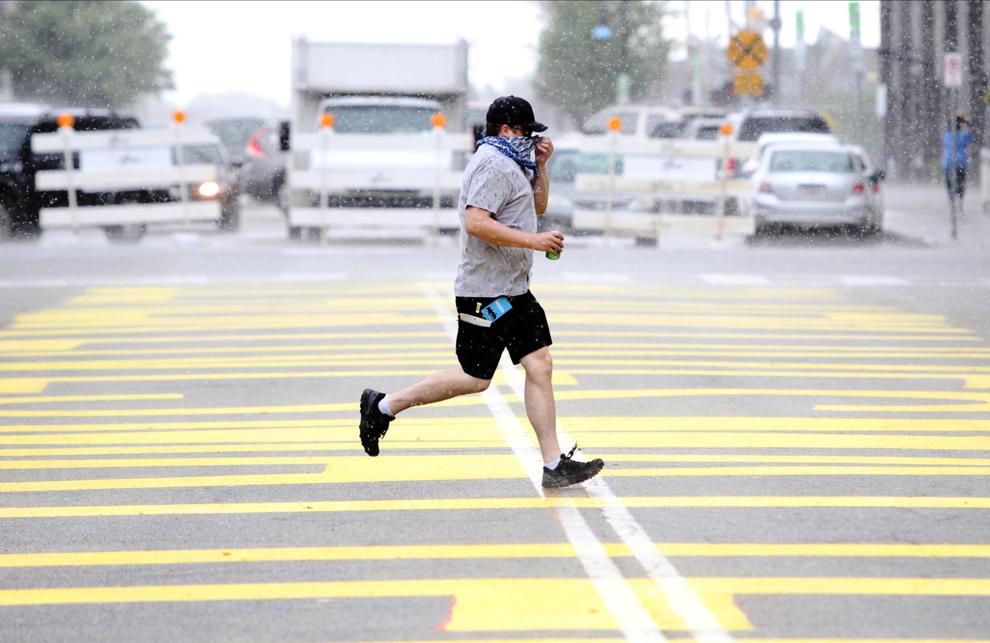 Black Lives Matter sign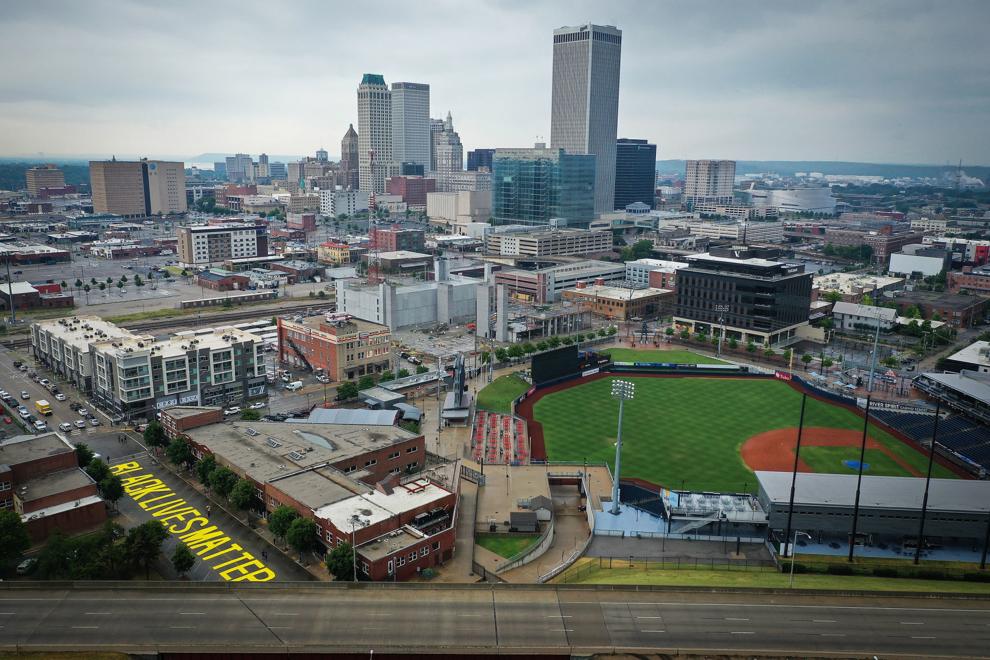 Black Lives Matter sign
HIDE VERTICAL GALLERY ASSET TITLES