With Tulsa's water system continuing to hemorrhage millions of gallons of water a day because of waterline breaks, a city official on Monday urged Tulsans to continue conserving water.
"We are pumping about 75 million gallons more a day than we would normally average in February," said Clayton Edwards, director of the Water and Sewer Department. "Staff is surveying our distribution system to see where ... we may be losing that water."
The city believes breaks in private waterlines could be contributing significantly to the higher-than-usual water flow.
"I know the Fire Department has responded to about a 1,000 breaks of private lines, so we are asking our customers to please help conserve water," Edwards said.
Edwards was reluctant to say when Tulsans might be able to return to normal water usage, noting that as the weather warms up he expects to see more waterline breaks.
"We are not out of this," he said. "As long as demand is this high and the pumps (are) this high, there is still a risk.
The city's voluntary water boil, meanwhile, remains in effect for customers who have recently lost water service due to last week's storms and freezing temperatures.
"Customers who have had water restored in the last 72 hours with no further interruptions, you don't need to follow the water boil guidelines," Edwards said.
Once water service has been restored, customers are encouraged to run it for at least five minutes or until it comes out of the tap clear.
"We have been conducting water tests out at the distribution system through the weekend and we continue today," Edwards said. "So far we have not discovered any water quality issues."
As of Monday afternoon, the city had about 50 active waterline breaks, including 14 that were reported Monday. Since the storms began more than a week ago, there have been 329 mainline breaks and 14 service line breaks that have affected 3,624 residential customers and 301 businesses, according to the city.
Edwards said he does not expect that the waterline breaks to result in an increase in water rates.
Terry Ball, director of the Streets and Stormwater Department, said he expects the city to begin repairing the holes in the streets created by the waterline work as soon as this week.
"Normally they have knocked a pretty big hole in the street," Ball said. "So what we will do is as we get them released from the Water Department, we'll issue them to the contractor that we have and start going through those."
Ball said it will likely take some time to make the street repairs and that he won't be able to provide a more specific timeline until he knows how many repairs his department will be asked to make.
He encouraged Tulsans to call 3-1-1 to report potholes.
"If people see them, if they will report them to us, we'll put them on a list and get out there and get them done," Ball said. "They are almost like helping us out as a secondary staff if they can report them to us, especially in neighborhoods."
---
Video: Winter weather leaves potholes across town

---
See photos of Tulsa's winter weather from above.
Photos: Tulsa's winter weather from above
Weather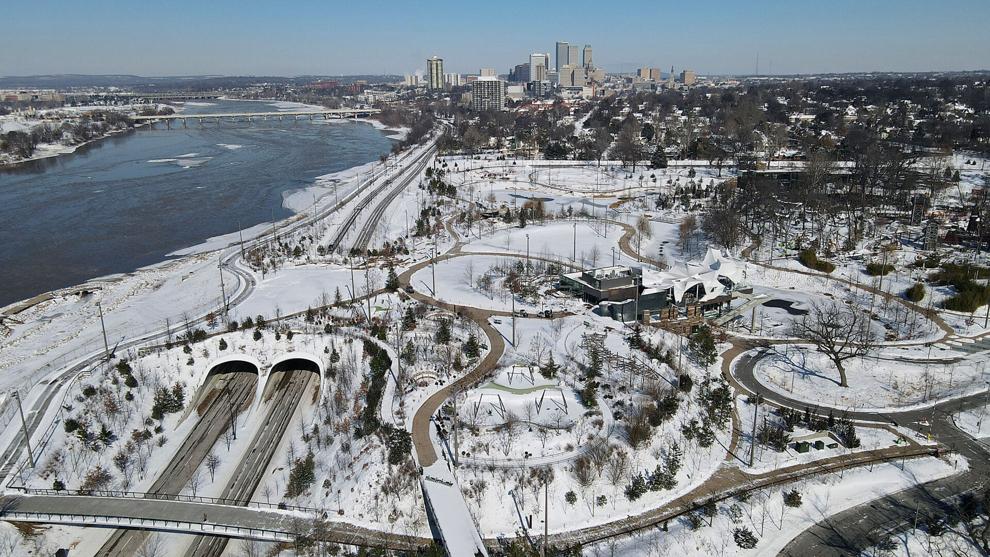 Watch Now: Sledders take advantage of winter weather
Weather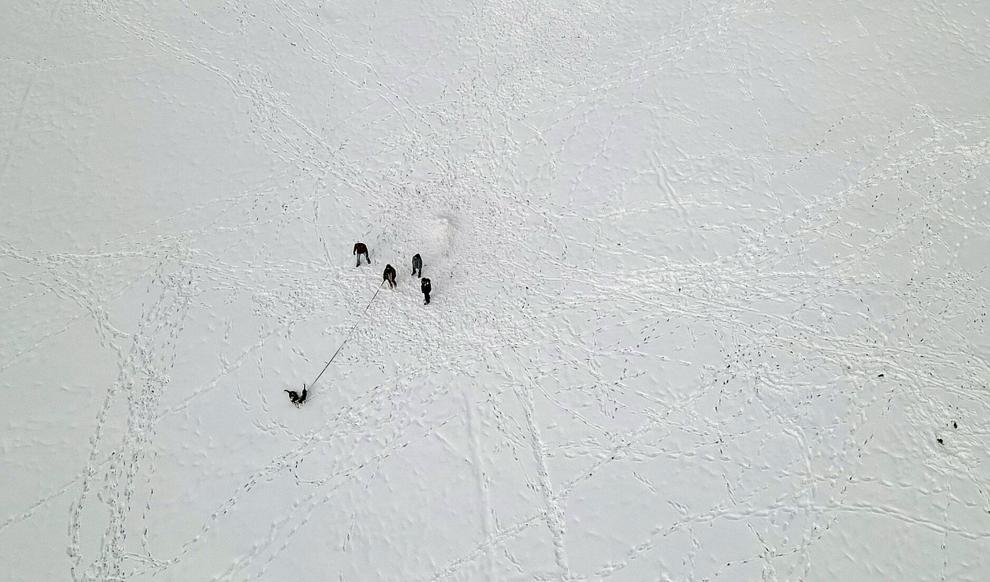 Weather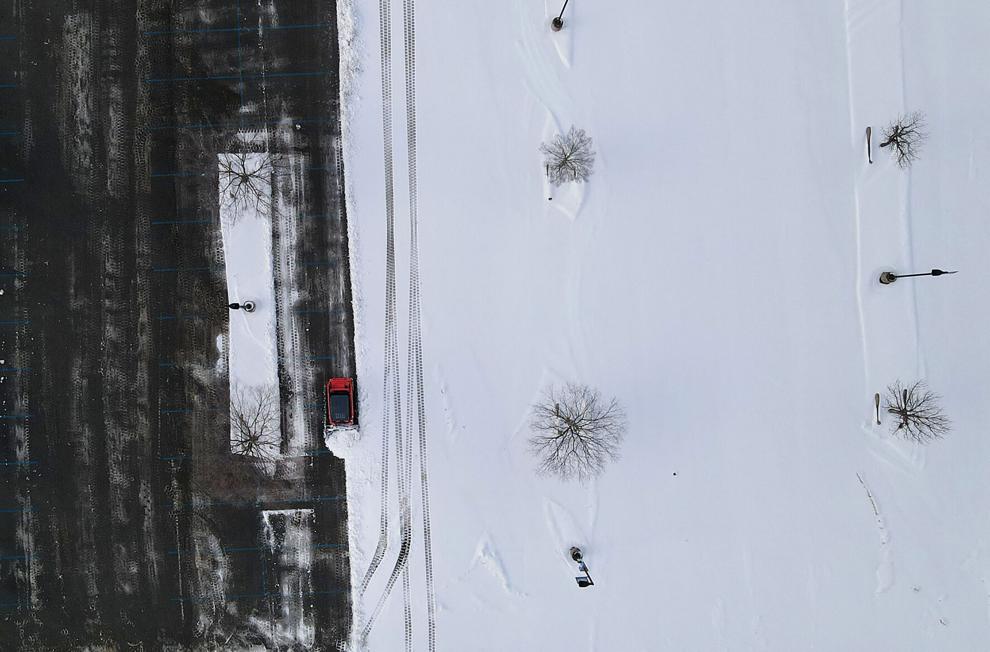 Weather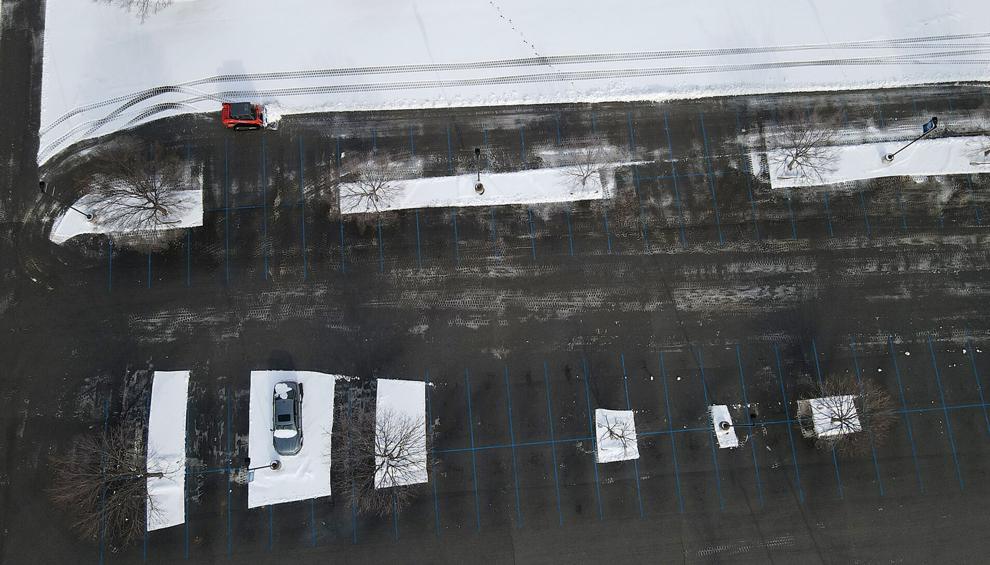 Weather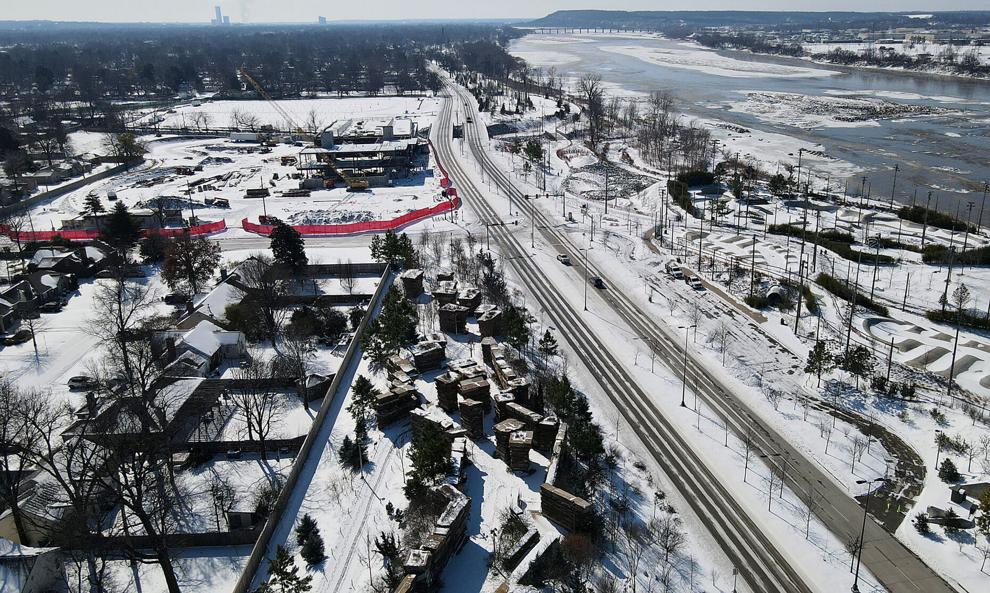 Weather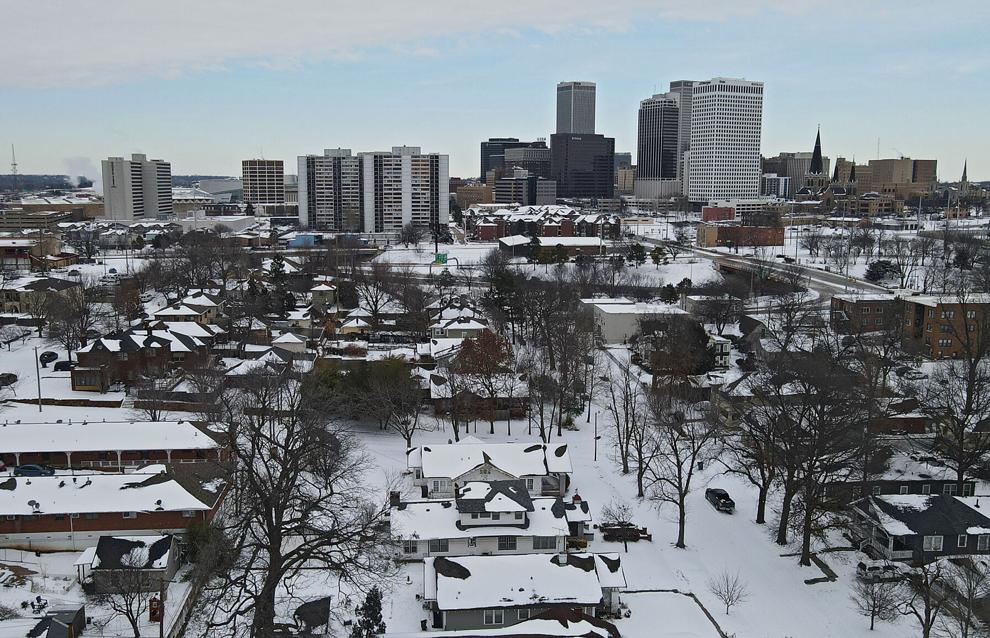 Weather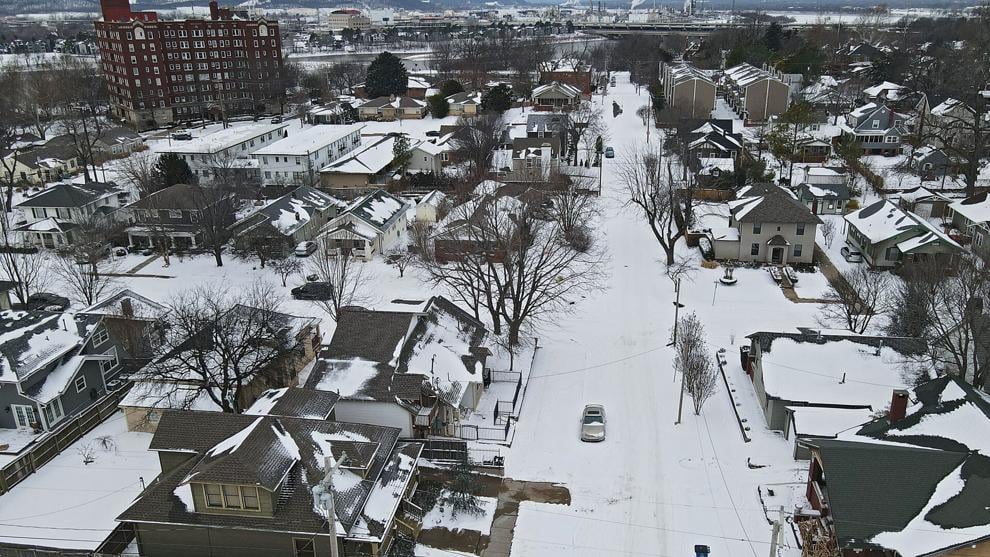 Weather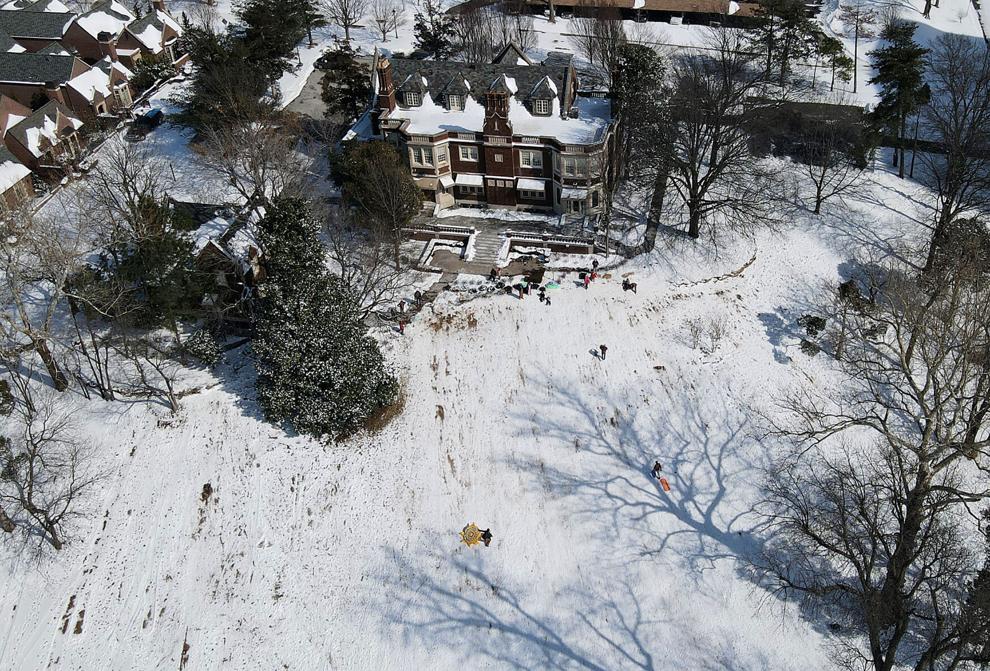 Weather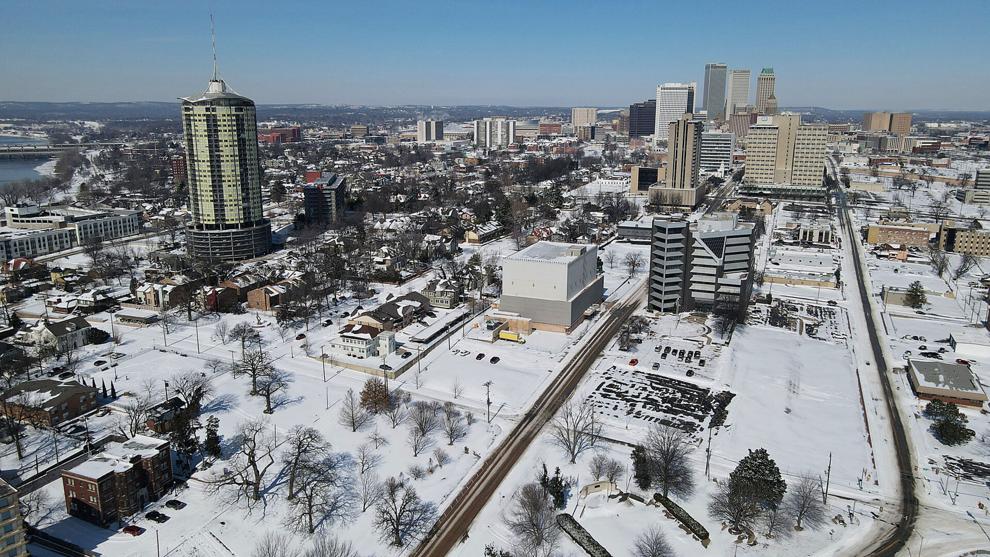 Weather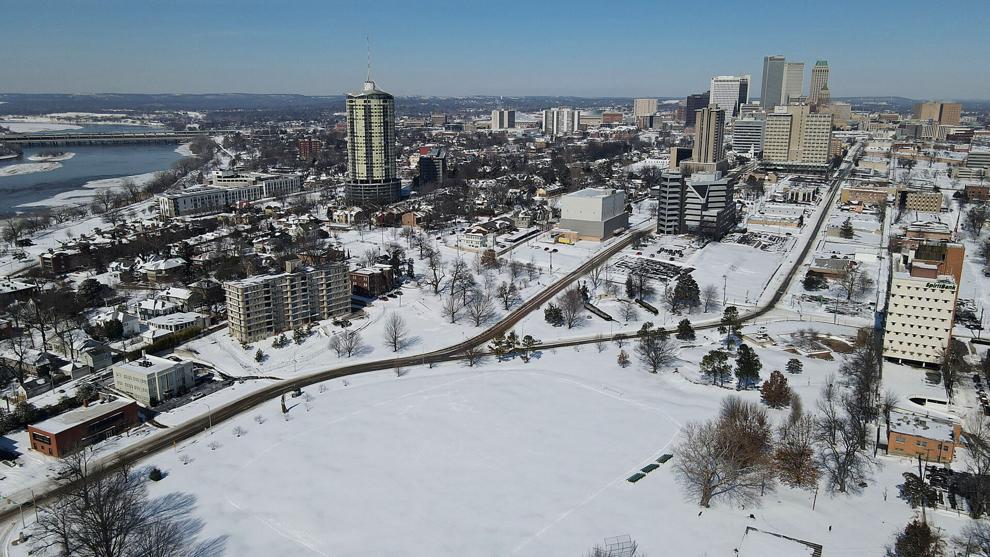 Weather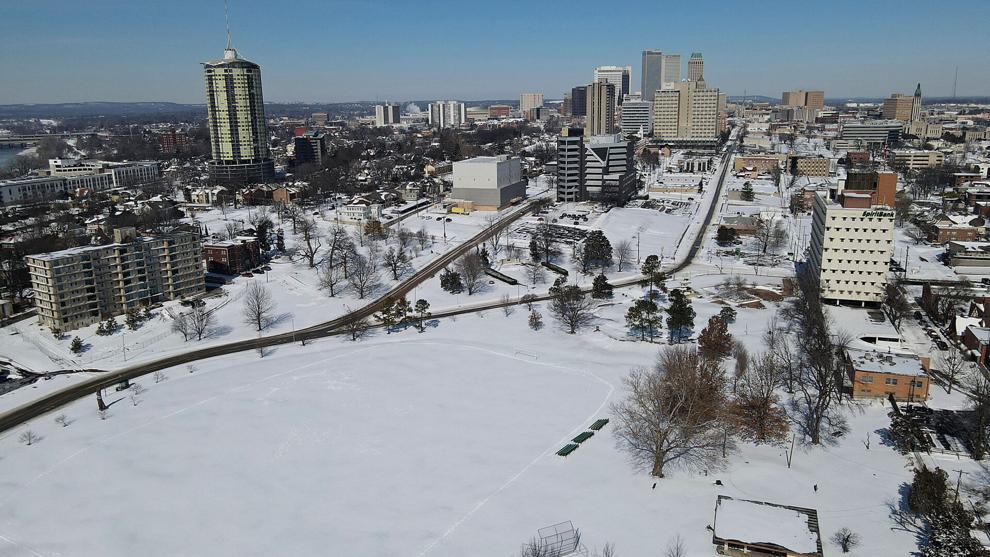 Weather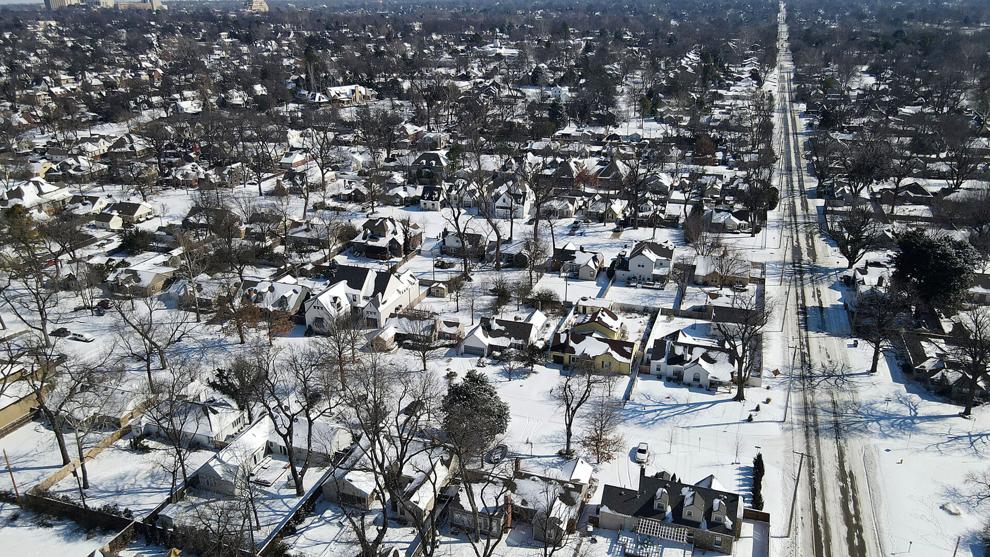 Weather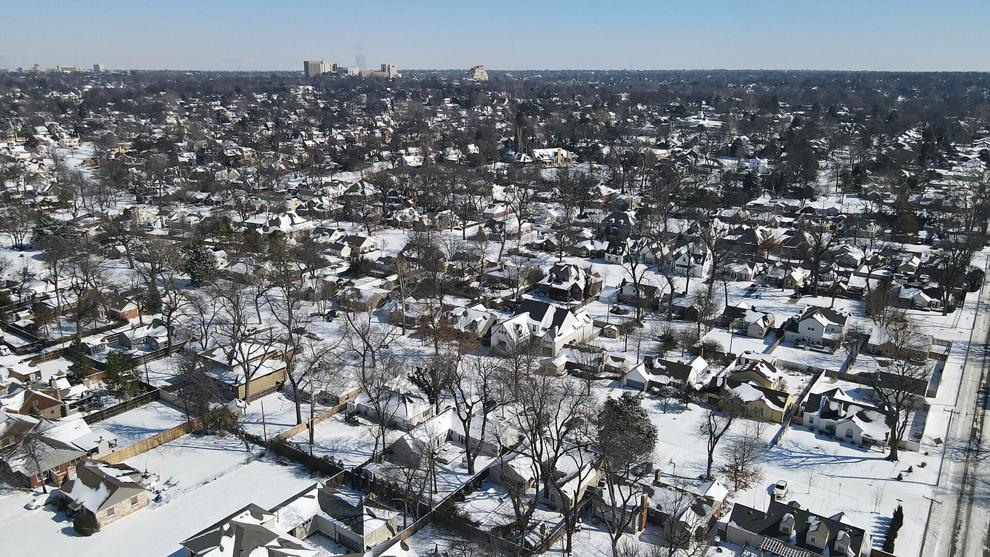 Weather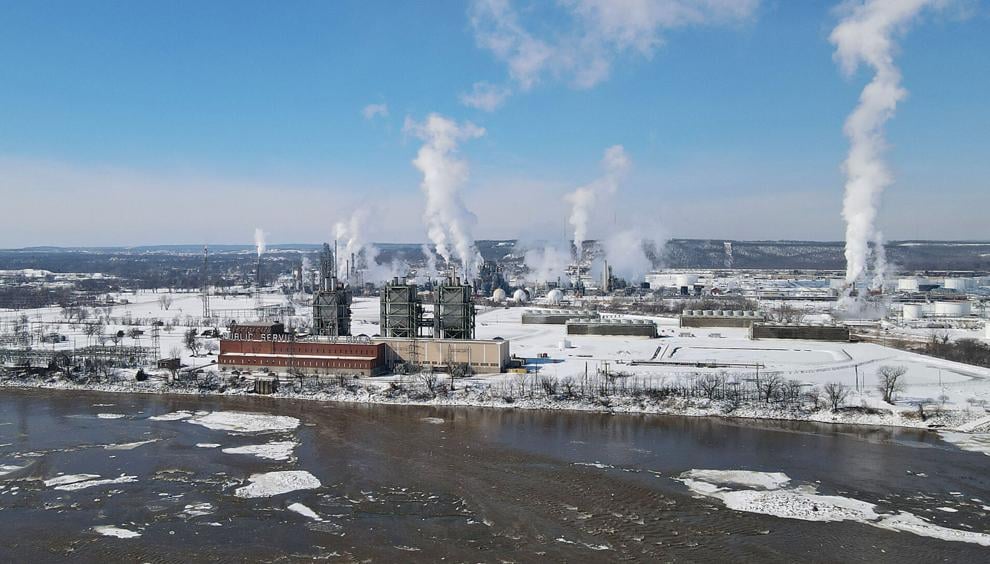 Weather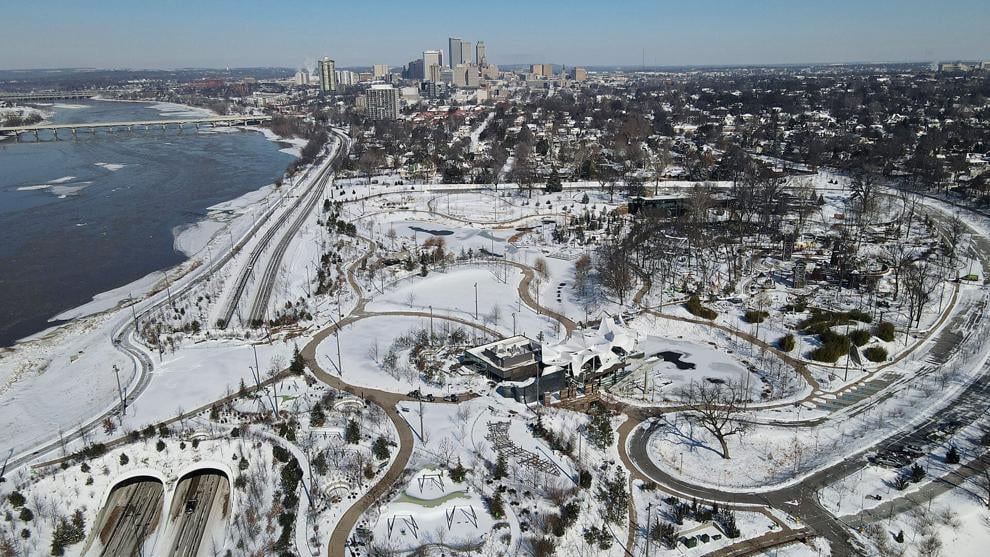 Weather
Weather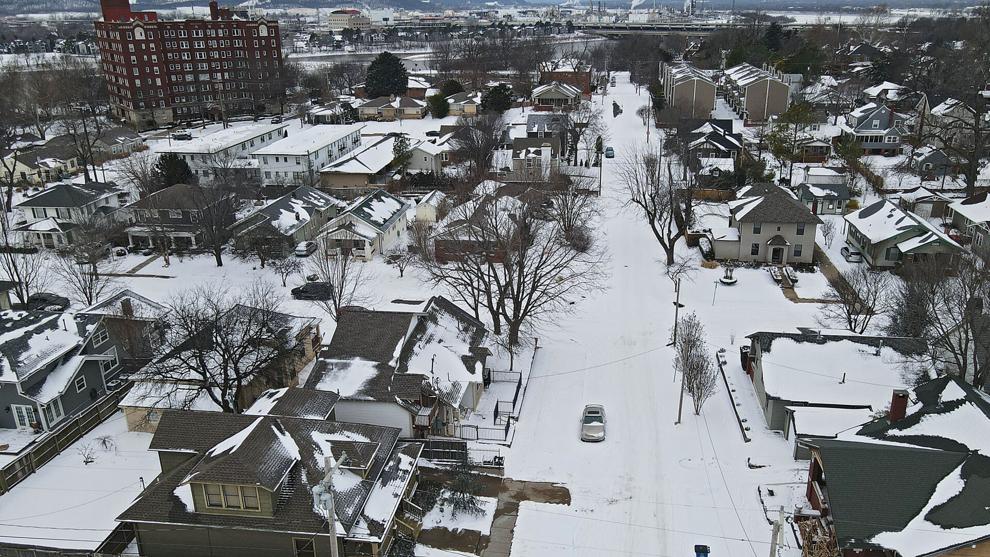 A major winter storm blasted Tulsa on Sunday with snow and bitterly cold temperatures. Wind chill values were 12 degrees below zero in the are…
Photos: Tulsa firefighers battle a three alarm blaze next to Marshall Brewing Co.
12 months for just $29.99