Tulsa World investigates: Oklahoma Highway Patrol fatality pursuits, deadly shootings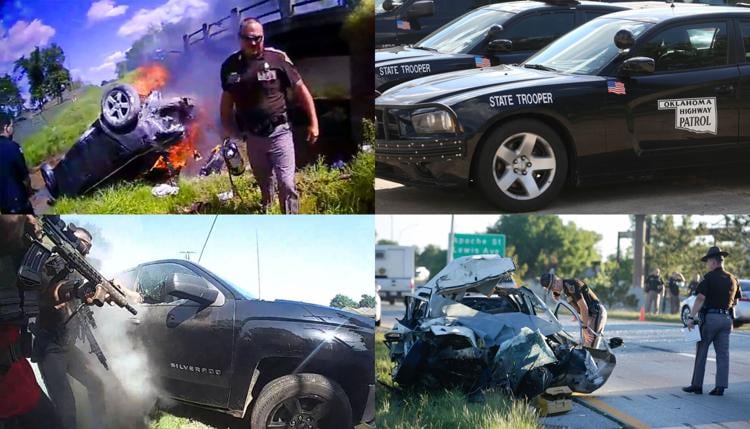 The Tulsa World's ongoing investigation of the Oklahoma Highway Patrol's deadly pursuits and shootings has uncovered reckless trooper actions, shoddy record-keeping, failure to address "alarming" concerns expressed by commanders, and unwillingness to formally review several fatal chases despite red flags.
In a six-year span, 21 people have been killed in 17 OHP vehicular pursuits — all but one of which were prompted by traffic infractions or stolen property, according to the World's investigation.
At least 10 individuals killed in OHP pursuits weren't the eluding drivers. Five were uninvolved motorists, at least four were passengers in fleeing vehicles, and one was a Highway Patrol lieutenant on foot struck by another trooper's cruiser at high speed.
Enshrined in OHP policy, troopers must weigh whether a chase's risks are worth the benefits of apprehension and "promote the safety of all persons."
The Tulsa World filed litigation against OHP in October to compel the agency to adhere to a lawsuit the newspaper won in 2010 in which the state courts declared use-of-force records to be public and mandated their release. OHP had delayed and denied for a year as the newspaper tried to get the agency to hand over force records, explain reporting processes and answer questions about policies — prompting the World's court action.
(28) updates to this series since Updated