Tulsa Public Schools Superintendent Deborah Gist recommended starting the upcoming school year through 100% distance learning at a special board meeting Monday afternoon.
The district would return to a remote instruction format for the first nine weeks of the fall semester, which begins Aug. 31, if board members approve the recommendation next week. Unlike in the spring, however, students would be graded for their work and attendance would be counted.
Administrators would decide at some point whether schools will return to in-person instruction after the nine weeks or continue with distance learning.
Gist's recommendation is one of three potential scheduling options that were made possible by the board's recent implementation of an unprecedented, flexible schedule for the 2020-21 school year. The other options were starting the semester with in-person instruction and a hybrid of in-person and distance learning.
District administrators decided to recommend the 100% distance-learning format after receiving advice and data from health officials and advisers as well as the State Education Department concerning the ongoing COVID-19 pandemic.
"This model is the one that is necessary given the spread we have in our community," Gist said.
Monday's announcement of the proposal comes about a week after Oklahoma City Public Schools approved its own plan to spend the first nine weeks of the school year in distance learning. Gist said the fact that the state's largest district took this action did not influence her decision to pursue a similar recommendation.
The standard distance-learning format would not be the only option for students this fall. They also may sign up for the new Tulsa Virtual Academy, which the district implemented to give students additional choices amid the uncertainty surrounding the coming school year.
Andrea Castaneda, chief design and innovation officer for TPS, said families who want their child to return to in-person instruction as soon as possible may want to stick with regular distance learning. Those wanting their child to avoid the classroom for a semester or even a full year may want to select the Tulsa Virtual Academy.
Families will have until Aug. 10 to decide whether they want to sign up for the virtual program, which is more self-paced than the primary option.
"What we were working hard to do is provide very safe and differentiated options for our families," Castaneda said.
"Our goal here is to not create conditions in which any family feels they are forced into only one mode but rather to give them a way to balance the two options against one another and choose the one that's best for them."
Gist said she does worry about the continued effect of additional remote instruction on students' academic progress and social and emotional development. But, she added, the district needs to prioritize the safety of students, employees and families in the weeks ahead.
"When we were contemplating this decision, it was a very challenging situation to be in because we are weighing huge implications on the lives and well-being of our students, their families and our team members and their families," Gist said. "And certainly we have to — and do — take into consideration the overall impact that not being physically in school has on our students.
"So on the one hand, we need to keep our students safe and their families safe — because we understand that students are not in as much of a medical danger with COVID as adults are, but we know that they can and do spread the coronavirus. So we have to think about the safety of their families and what that means for their mental health."
The district reportedly has plans underway to provide support to families to make the distance-learning process as easy as possible.
Gist said these initial nine weeks would look a lot different from the district's first encounter with remote instruction in the spring, which she called a crisis situation that allowed little time for planning.
In addition to requiring grades and daily attendance, the district expects students to be engaged in learning for a full school day instead of only a fraction of that time.
"We're planning this year for a purposeful, full day of school," said Danielle Neves, the district's deputy chief of academics. "That does not mean the students are on a computer doing online activities or on Zoom for six hours a day, but it does mean that we are going to make sure students have a full day of learning developmentally paced throughout the day to be a mix of online activities and offline activities."
Neves said school buildings will be open to an extent this fall for "managed and targeted use," which includes teachers who need to work from the classroom.
Employees may be requested by their supervisors to work on-site to better provide instruction or other services — even digitally — to students.
Those who are unable to work for COVID-related reasons may be entitled to paid or unpaid leave, said Devin Fletcher, chief talent and learning officer.
Fletcher added that flexibility would be provided to allow remote work on a temporary basis where reasonably possible for employees who would otherwise need to take leave due to COVID-19.
"We want, to the greatest extent possible, to create flexibility so that our employees have peace of mind and, at the same time, balance in terms of ensuring that the work we must do on behalf of our students every day can be performed," he said.
Exceptions to distance learning would be provided to special education students based on their level of need. Those with the greatest need would have the option of in-person support four days per week.
Students may also receive a combination of direct instruction with general education curriculum and specially designed instruction in a small-group setting delivered by a special education teacher.
The Tulsa school board will vote on the superintendent's recommendation Aug. 3.
---
Gallery: 20 quotes from Oklahoma educators on going back to the classroom this fall
20 quotes from Oklahoma educators on going back to school during a pandemic
COVID Teachers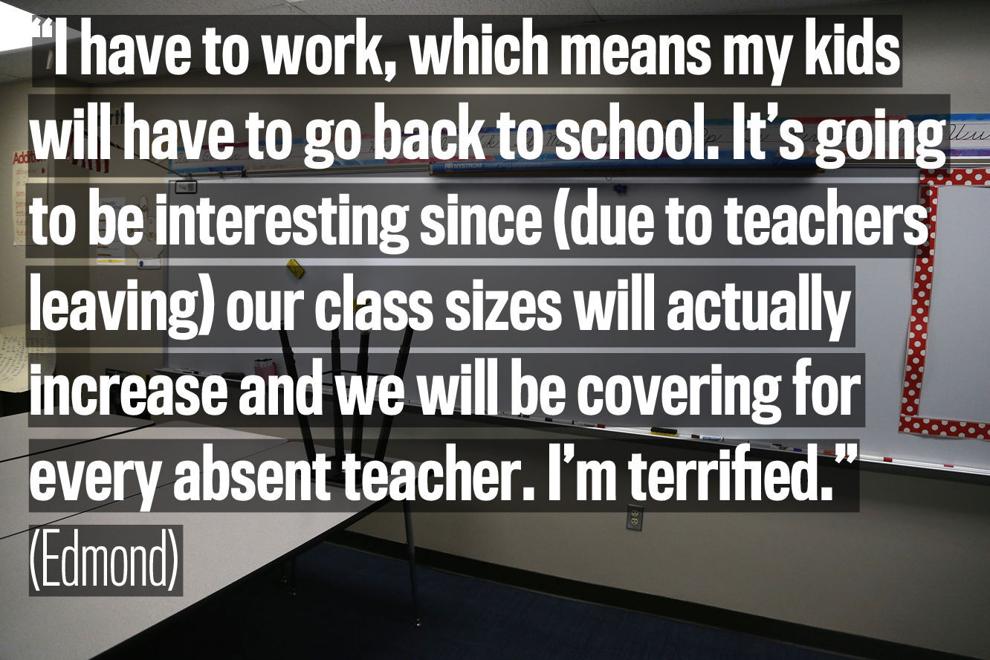 COVID Teachers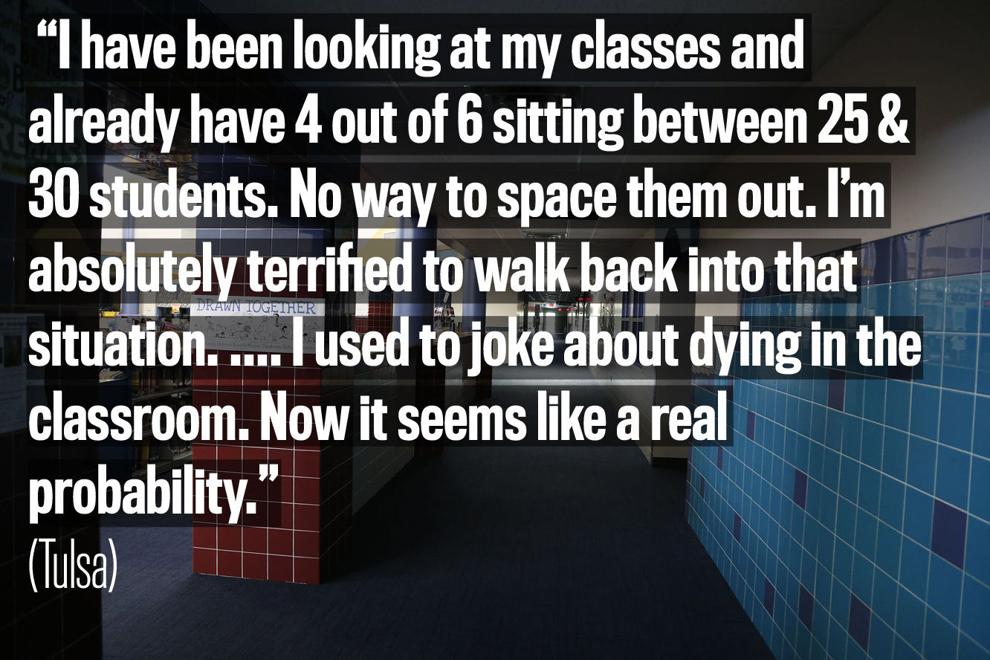 COVID Teachers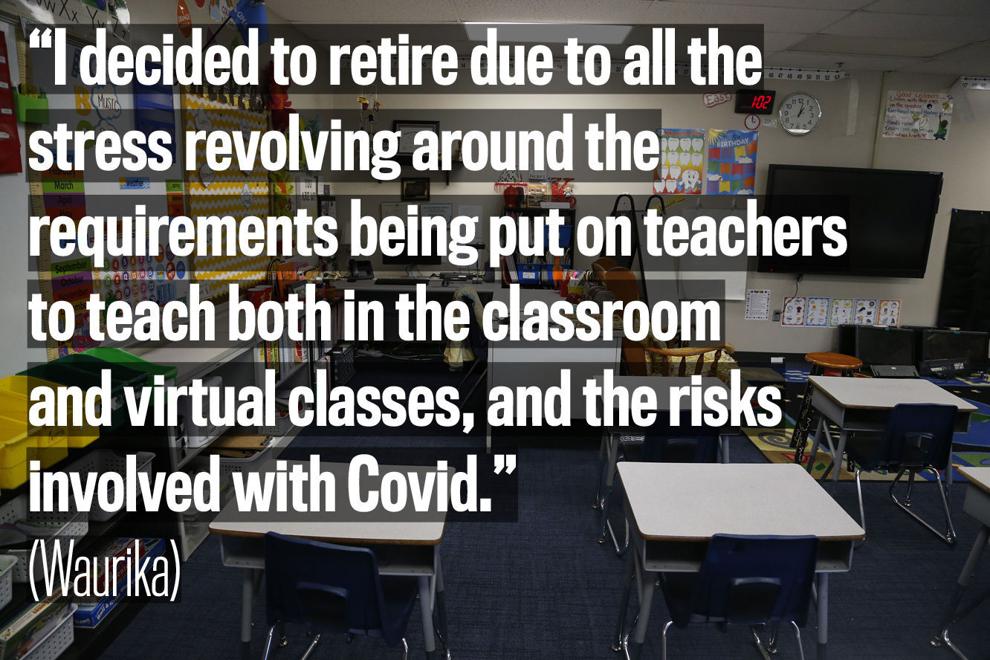 COVID Teachers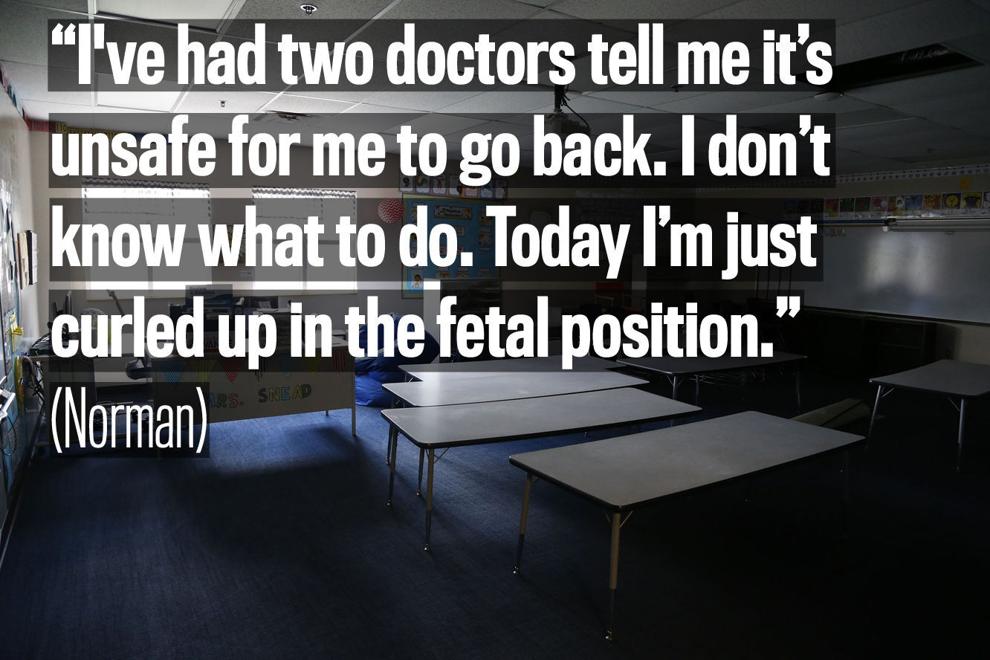 COVID Teachers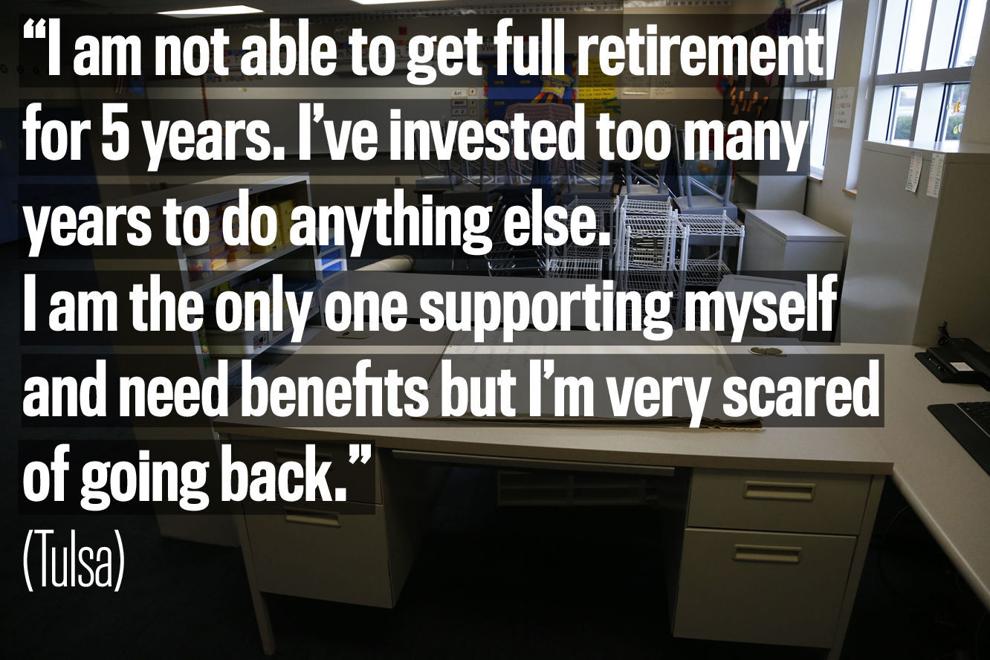 COVID Teachers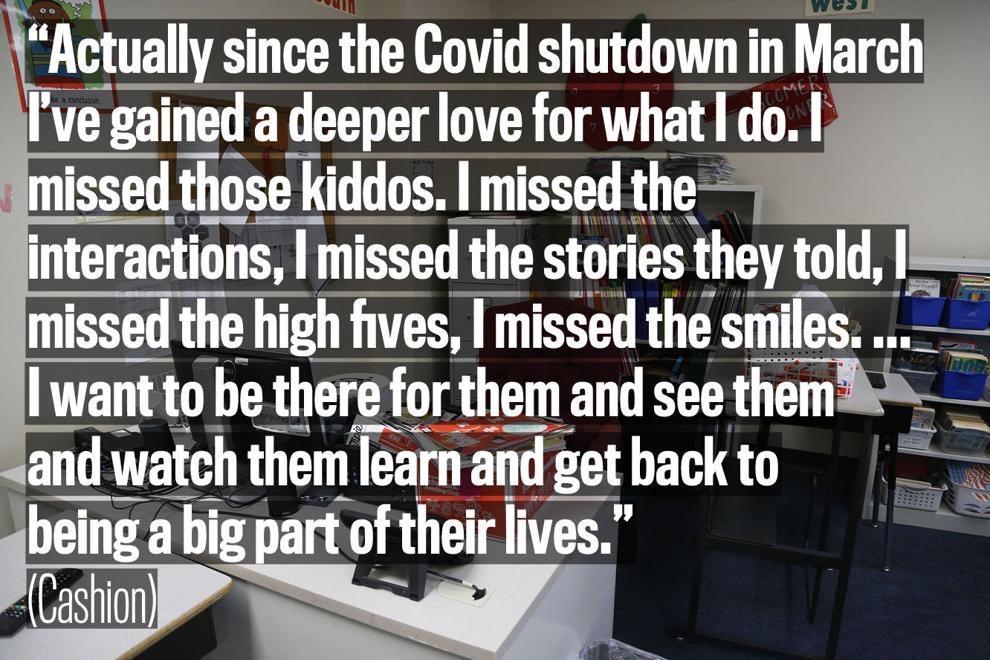 COVID Teachers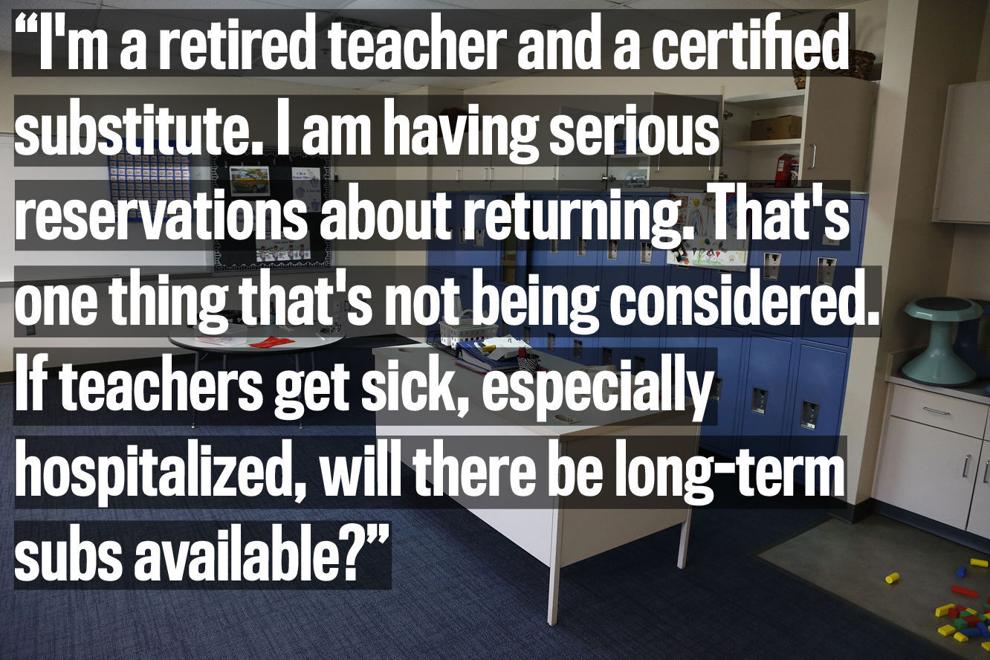 COVID Teachers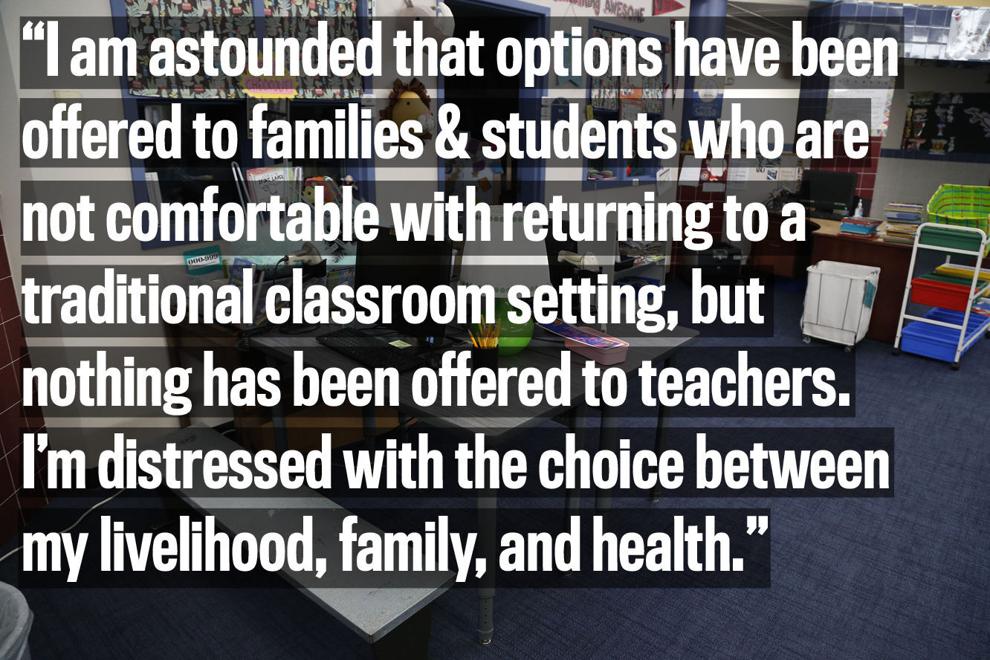 COVID Teachers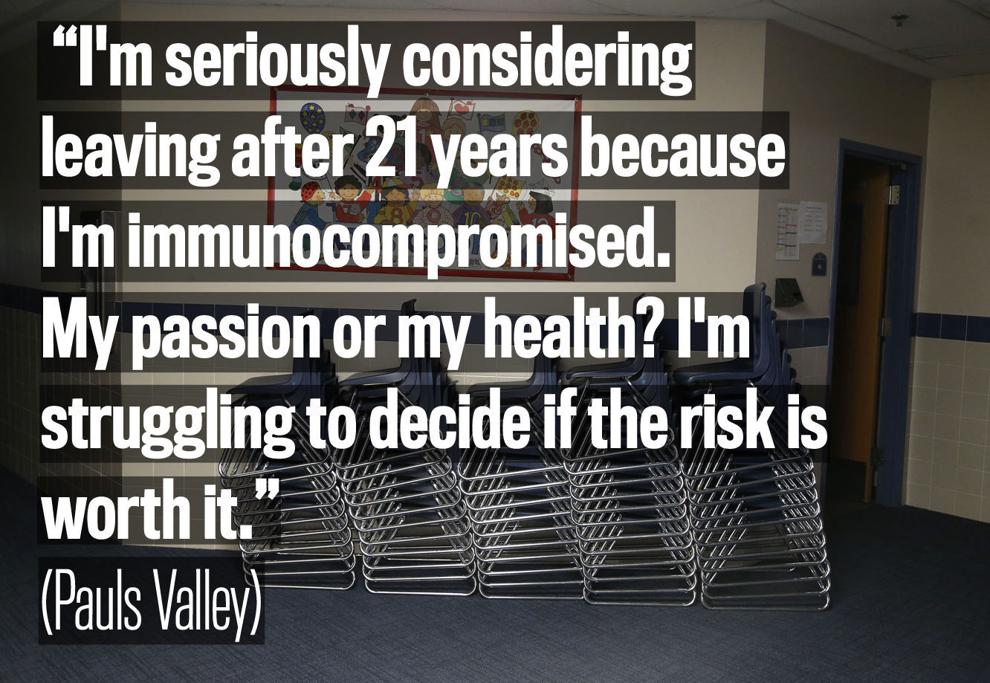 COVID Teachers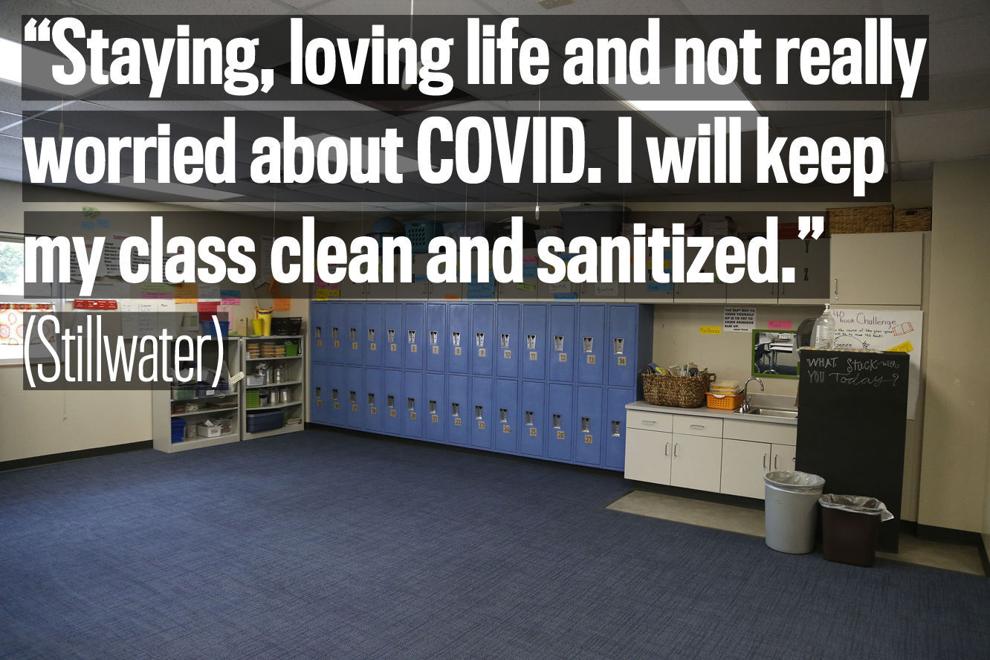 COVID Teachers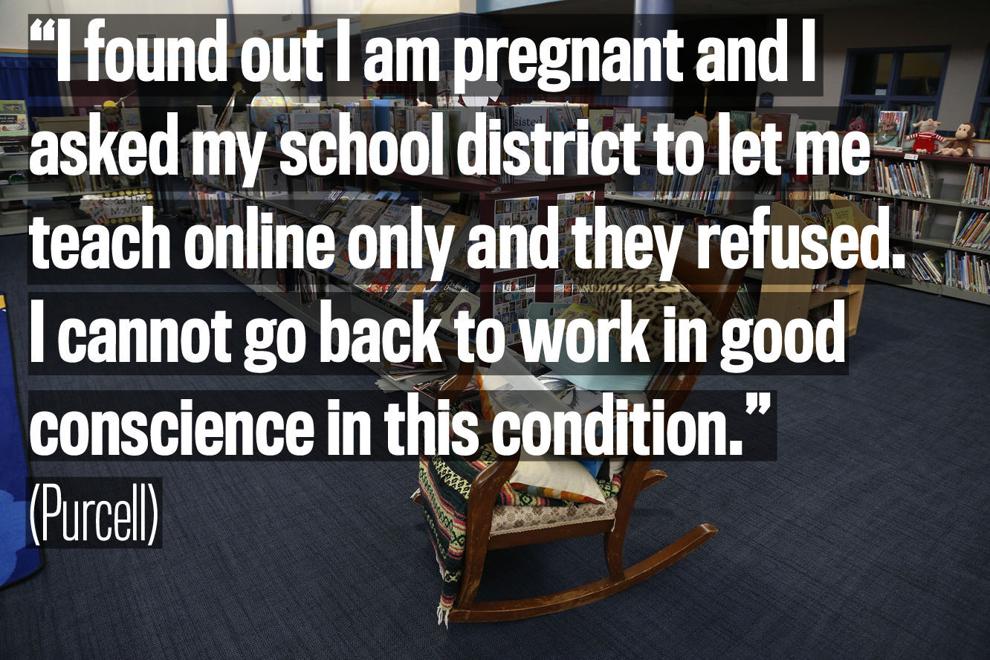 COVID Teachers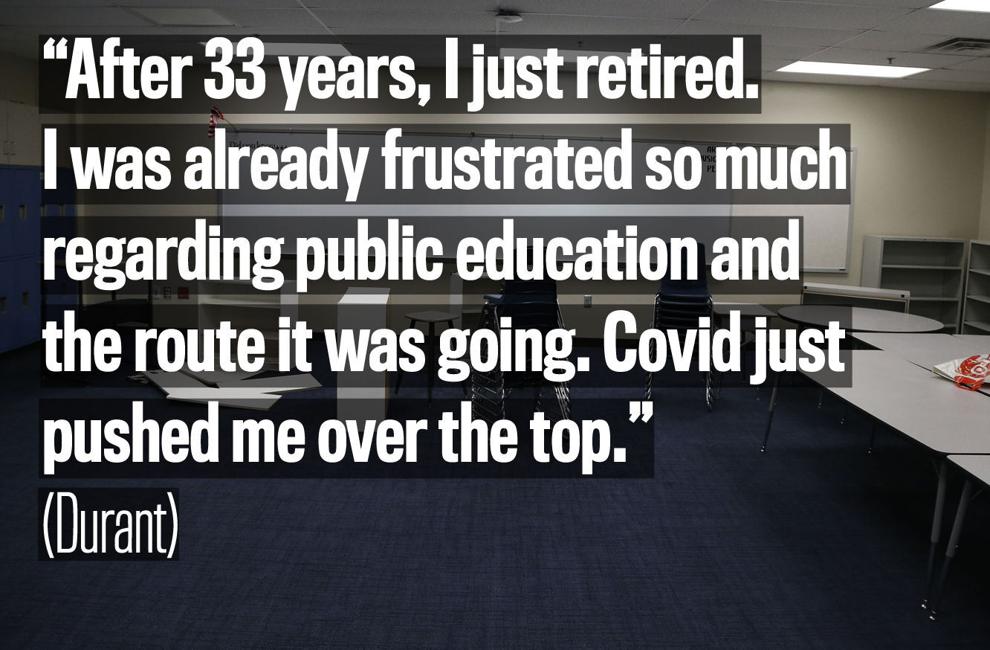 COVID Teachers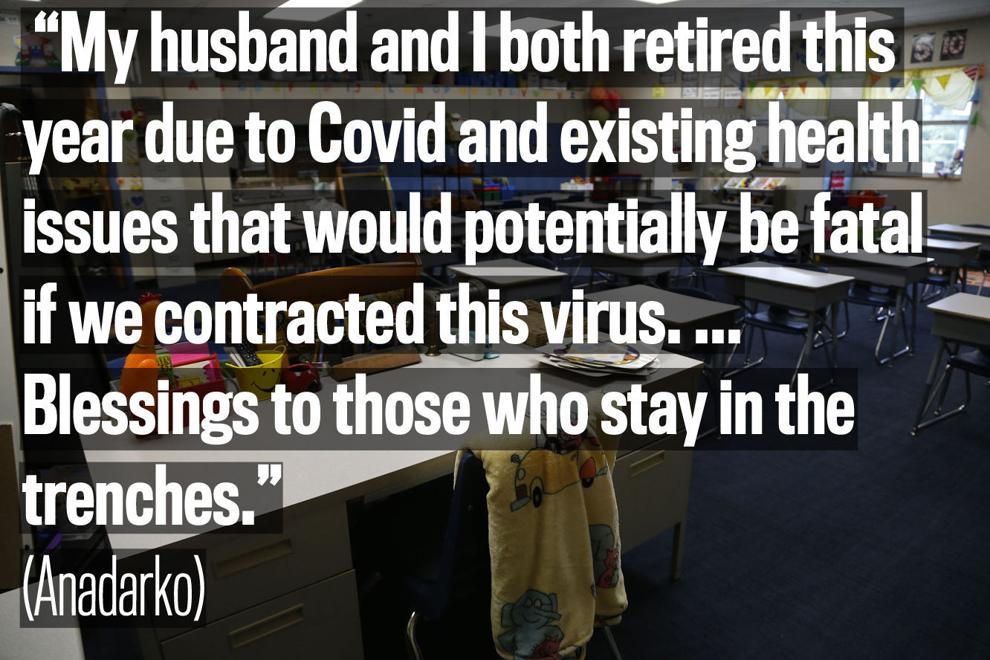 COVID Teachers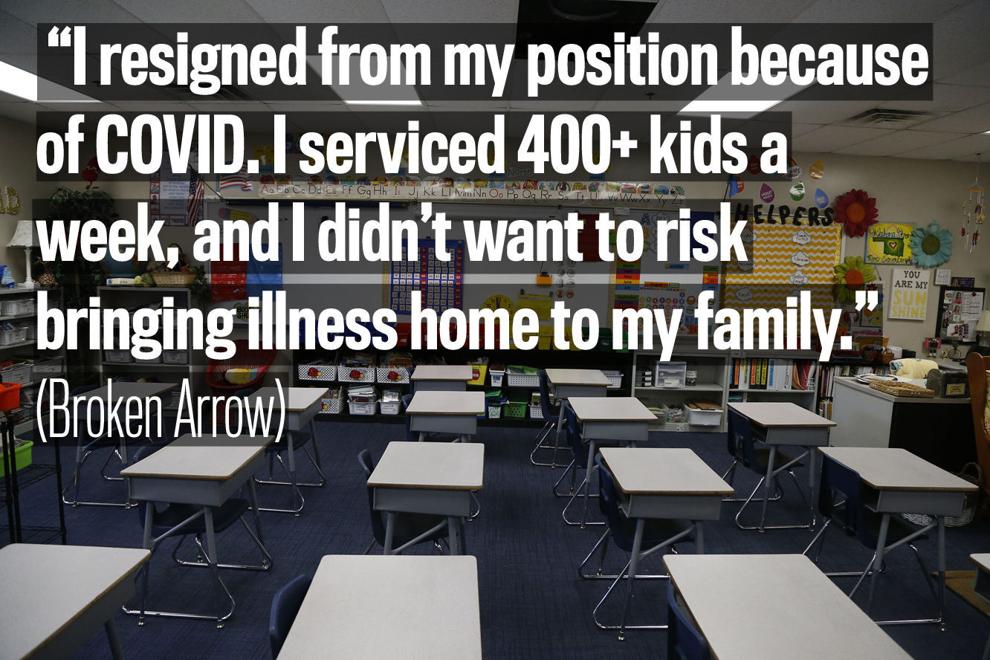 COVID Teachers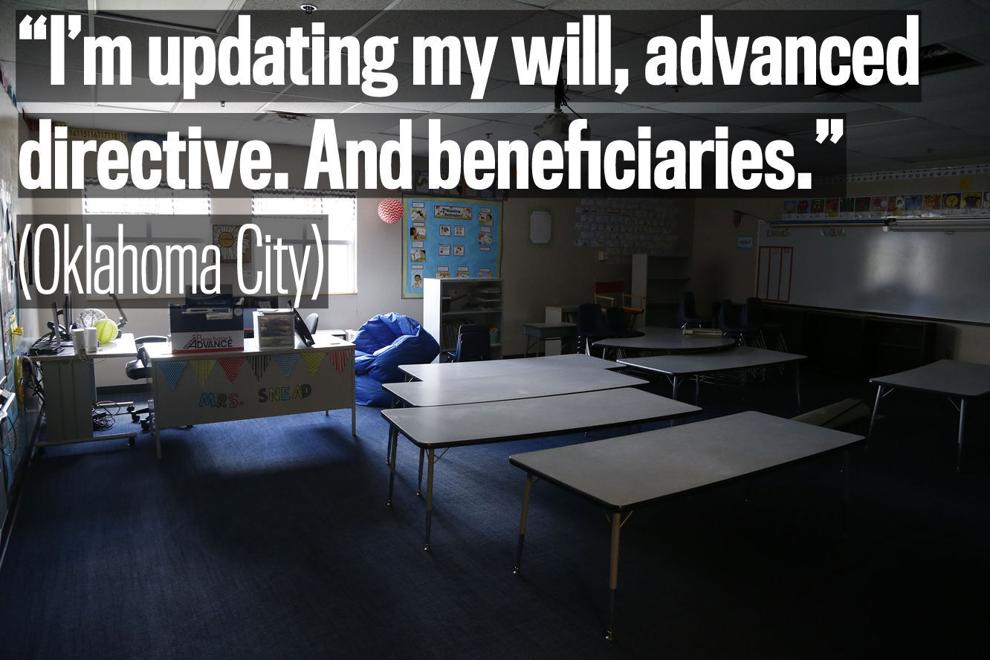 COVID Teachers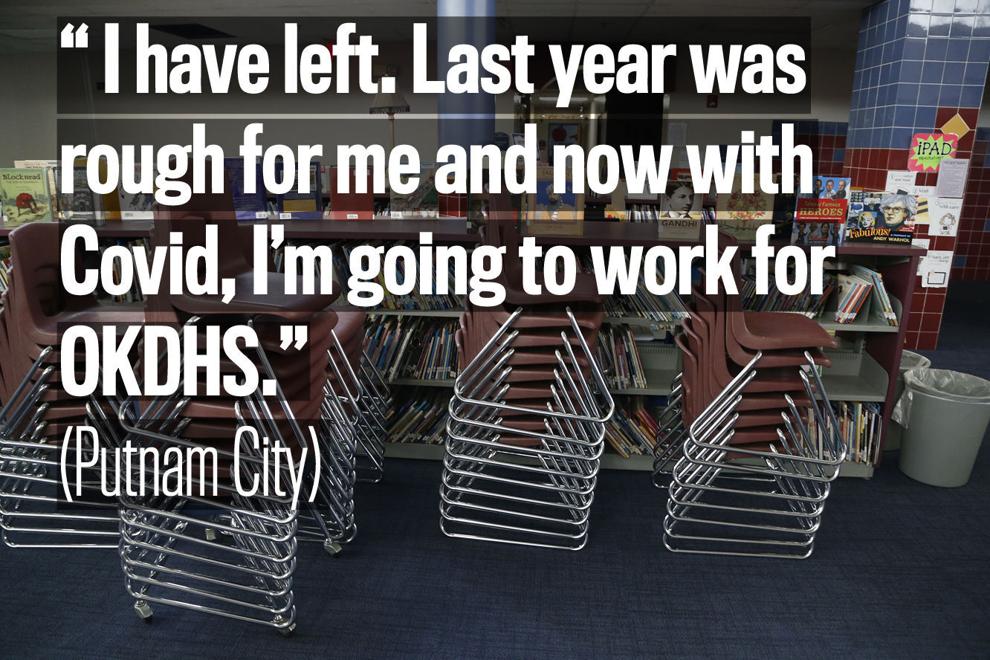 COVID Teachers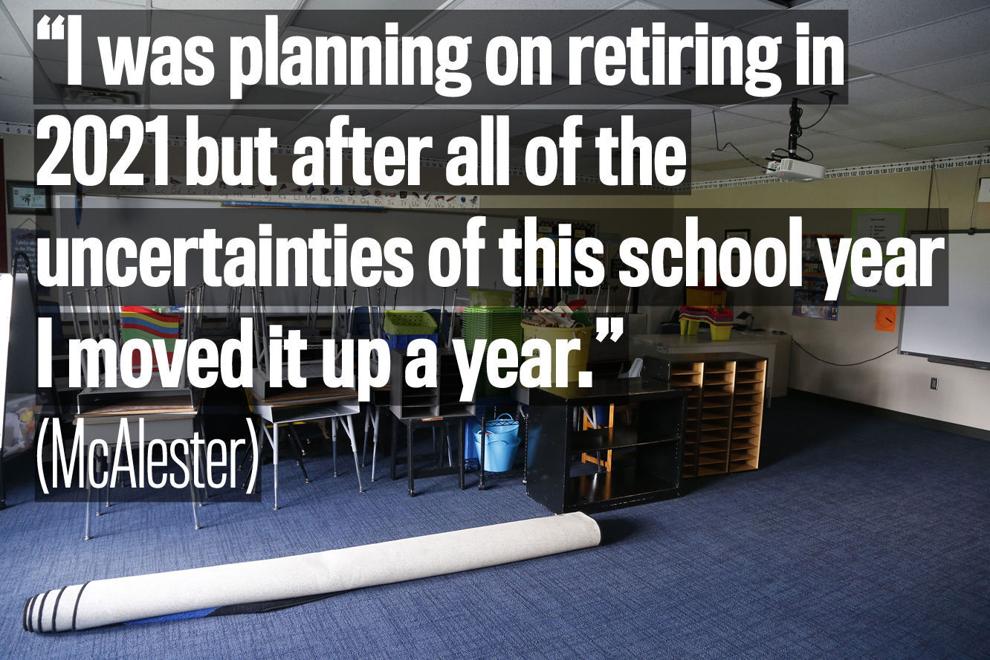 COVID Teachers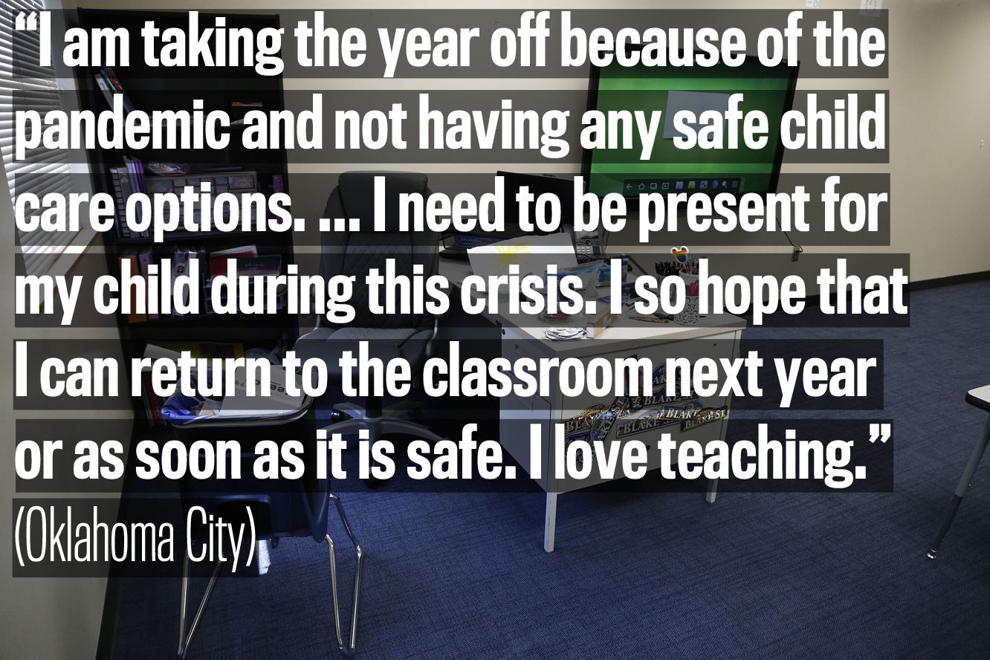 COVID Teachers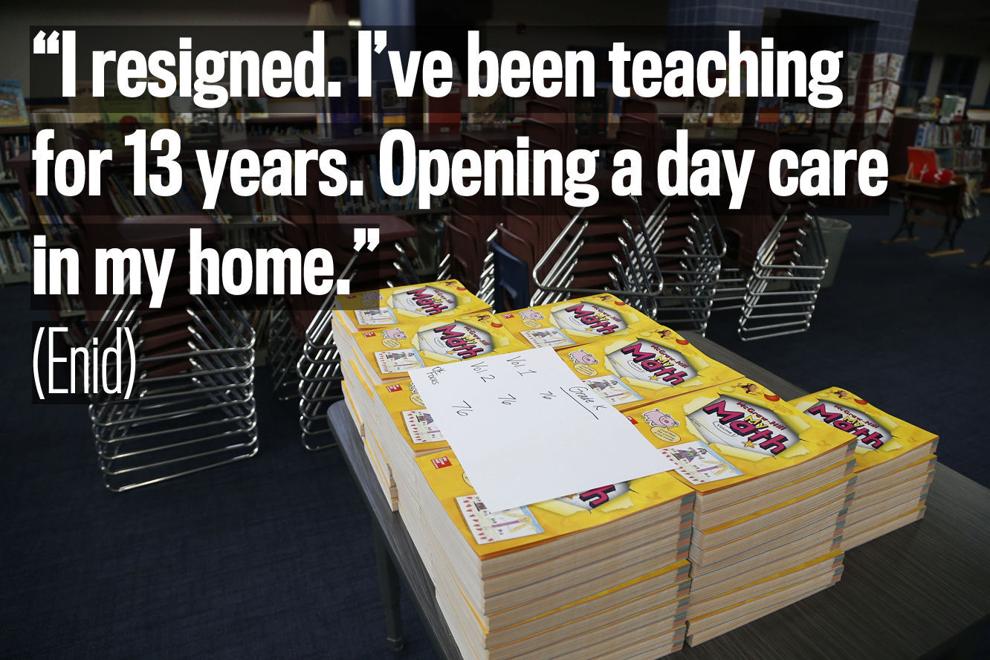 COVID Teachers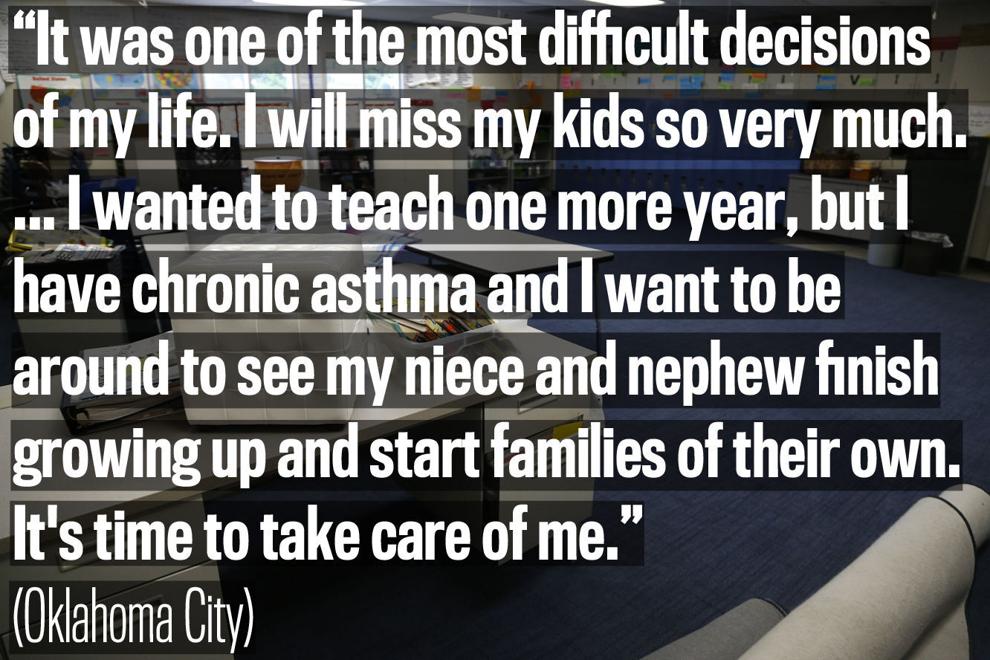 HIDE VERTICAL GALLERY ASSET TITLES
Kyle Hinchey
918-581-8451
kyle.hinchey
@tulsaworld.com
Twitter: @kylehinchey