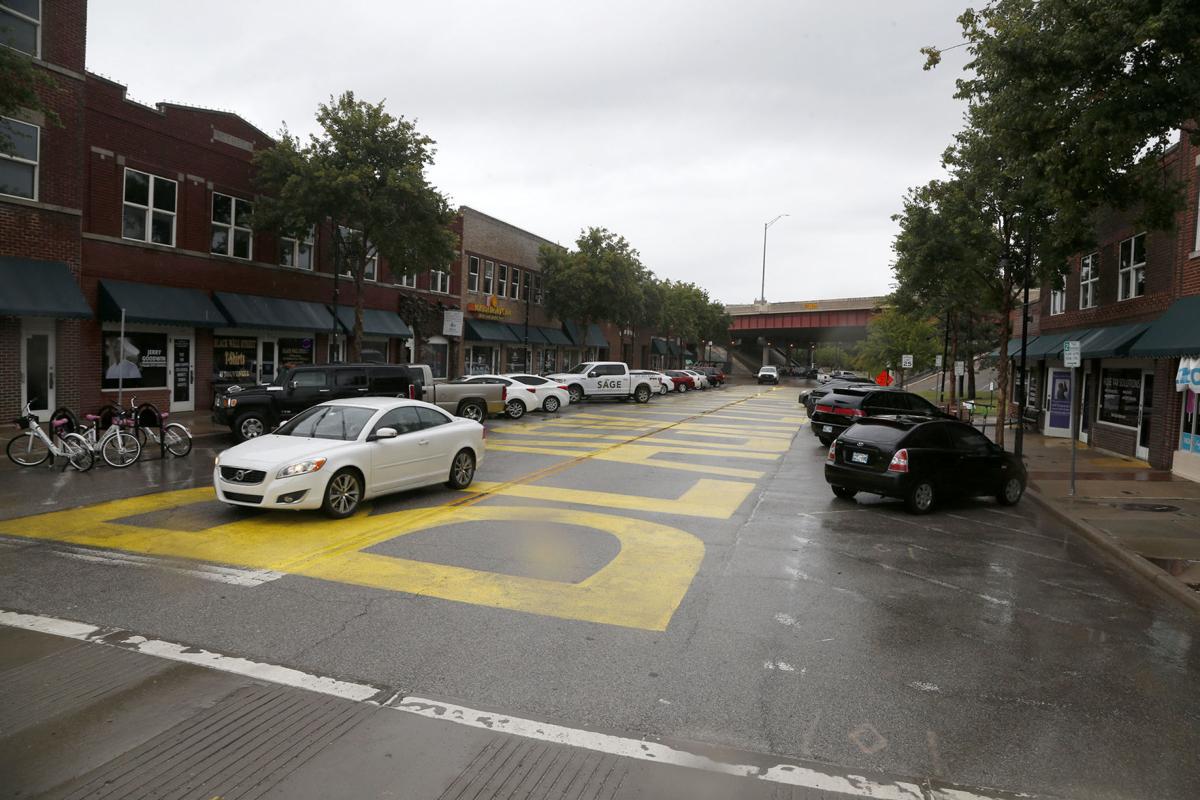 Tulsa wasn't the first city with a Black Lives Matter street mural in bright yellow paint, and it likely won't be the last to contend with whether the mural can stay.
What began with Washington, D.C., Mayor Muriel Bowser renaming the stretch of 16th Street Northwest north of the White House "Black Lives Matter Plaza" and commissioning artists for the painting June 5 soon grew into a national trend, according to a report from the Washington Post. The move reportedly came after federal law enforcement cleared the area June 1 so President Donald Trump could do a photo op at St. John's Episcopal Church across from Lafayette Park.
More than 50 murals followed in cities nationwide over the subsequent days, with artists then painting Black Lives Matter on Greenwood Avenue on the eve of Juneteenth and two days before Trump's campaign rally at the BOK Center. While some murals elsewhere were temporary and washed away with the next hard rain, Tulsa's remained.
But on July 21, Bob Jack, chairman of the Tulsa County Republican Party, sent an email to City Councilor Ben Kimbro and copied the mayor's office. Jack said a group approached him about painting "BACK THE BLUE" and "BABY LIVES MATTER" on a different city street.
Jack said Friday that he sent the email to the city as a private citizen, not in his capacity as chairman of the Tulsa County Republican Party. And he acknowledged that the request was somewhat rhetorical. The longtime builder said he is well aware of the city's regulations regarding painting signs on the street.
"You don't paint graffiti on public spaces," he said. "There is a graffiti law in the city of Tulsa."
He said the only proper way to resolve the controversy is to remove the "Black Lives Matter" sign.
"It's got to go away, and it needs to be put on private property" Jack said. "We can't go down the road of allowing this to happen in the city of Tulsa, otherwise; just like the attorney said, 'If we do it for one, we have got to do it for all,' and that is just going to get out of control. That's a can of worms I don't think we want to open under not circumstances."
Jack said there remains an interest among some people he's spoken with to find a place for a "Back the Blue" sign.
"I think there is a desire to put a sign up, but I've told the people who are talking about it, let's find a place that is appropriate and it's legal," Jack said. "Whatever we do, it has to be appropriate and legal."
Barely a week after Jack's email, city attorneys advised councilors that if the "Black Lives Matter" sign was allowed to remain, the city would have to allow any and all street paintings, unless they were pornographic or would incite a riot. The discussion led to confusion and social media rumors that city crews would be removing the mural overnight Aug. 2.
Crews never arrived, and a Mayor's Office spokeswoman said Monday morning removal plans were halted the week before, but activists and community members had kept watch since late Sunday night.
Monday morning, Tiffany Crutcher, founder of the Terence Crutcher Foundation, led an effort putting mock tombstones bearing names of those killed in the 1921 Tulsa Race Massacre, as well as African Americans killed by police in Tulsa and nationwide.
With protesters still on Greenwood that afternoon, the Mayor's Office sent a news release claiming business owners and the Greenwood Chamber of Commerce didn't want the mural, and plans to remove the mural were again in place.
But organizers, including Greenwood Chamber of Commerce Chairman Freeman Culver, denounced the claims at a press conference Tuesday morning as an attempt to divide Tulsa's black community. C.J. Neal, president of the Greenwood Arts & Cultural Society, said the public had been lied to about discussions between the Greenwood community and city leadership.
On Wednesday, a Mayor's Office spokeswoman said Mayor G.T. Bynum would wait until the City Council takes up the issue again Aug. 19 before proceeding with any action on the mural. Away from the ongoing debates within city leadership and in the community, a Tulsa mayoral candidate filed a motion with the Oklahoma Supreme Court seeking to stop the mural's removal.
Paul Tay, a political gadfly and perennial candidate for Tulsa offices, filed a motion seeking the mural's protection Monday. In a pro se filing, Tay contends the public streets and rights of way are public forums for protected free speech.
Tay also claimed in the filing he has "expressive protected free speech right to paint #ChineseLivesMatterToo, #WorldNakedBikeRide, or any other messages" onto public streets and rights of way.
The court has since asked for City Attorney Dave O'Meilia to file a response to the petition by Aug. 24, but no response had been filed as of Friday evening.
According to Tulsa World research, only one other city has removed a Black Lives Matter mural. Redwood City, California, a Bay Area city in San Mateo County home to about 85,000 people, erased the mural on Broadway Avenue at Courthouse Square under similar circumstances to those cited by the City of Tulsa.
The city cited the threat of legal action by Rutenburg after her request was denied, as well as "potential traffic code violations" as cause to remove the mural, the Daily Journal reported.
---
Gallery: Black Lives Matter signs from around the United States and Canada
Gallery: Black Lives Matter signs from around the United States and Canada
Tulsa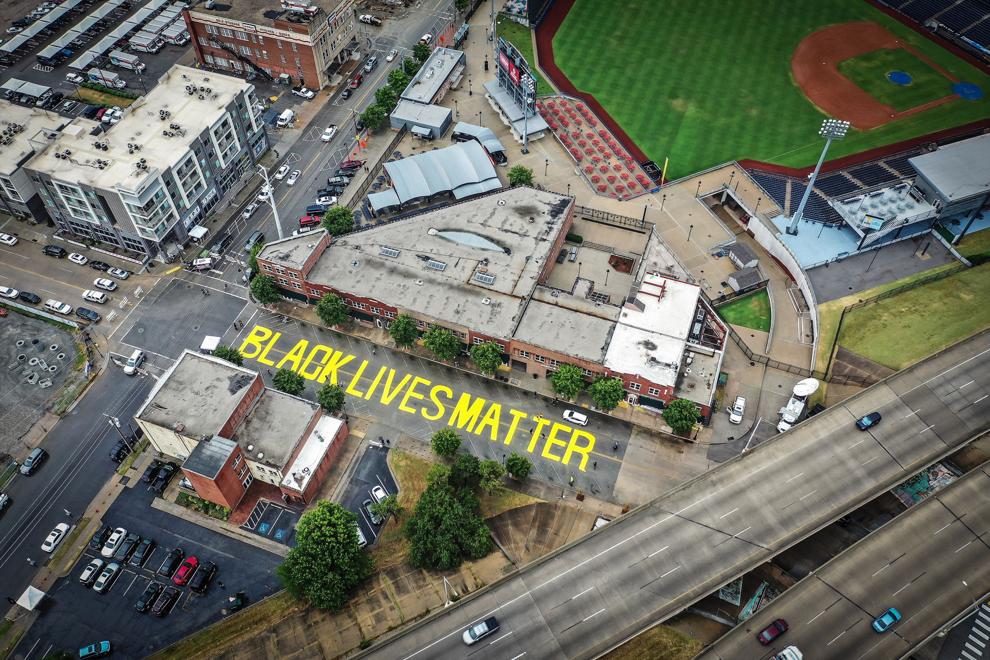 Tulsa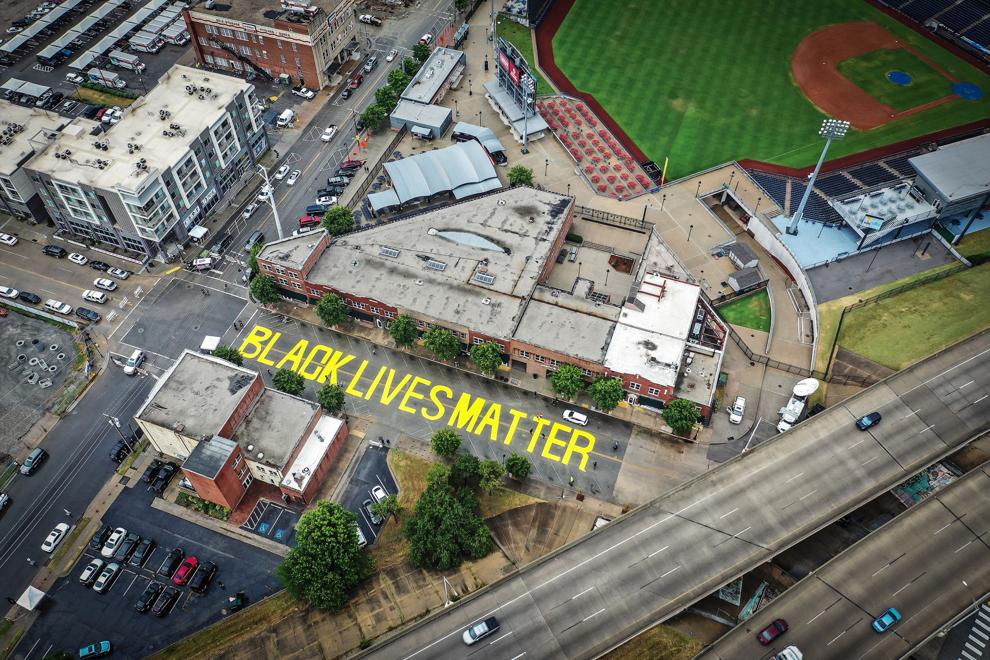 Tulsa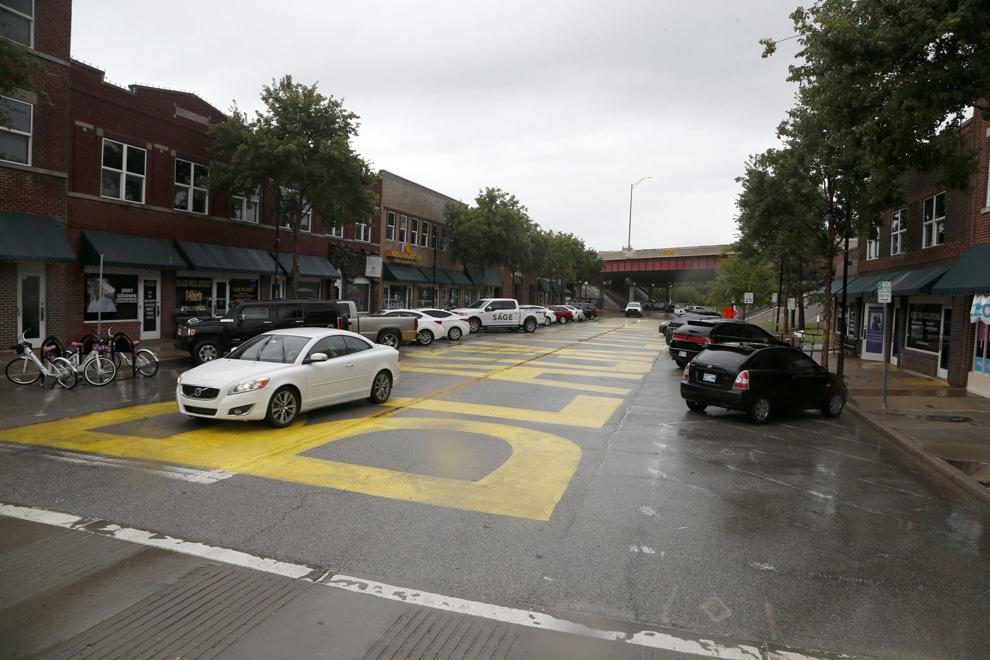 Prior to Tulsa's Juneteenth celebration, more than 50 individuals chipped in to help paint "Black Lives Matter" on a Greenwood District street…
As social media rumors swirled late Sunday evening about the removal of a Black Lives Matter street painting, activists set up on Greenwood Av…
Related: Cancellation of 'Live PD' deemed 'welcome change' as perception of policing comes under scrutiny
Kevin Canfield
918-645-5452
Twitter: @aWorldofKC