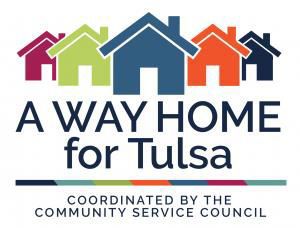 Every major city in the United States seems to be struggling with homelessness right now, with some addressing the problem more effectively than others, but none is actually solving it, the mayor of Tulsa said Thursday morning.
"There may not be any issue that poses a greater challenge," G.T. Bynum told a crowd of more than 300 people who work or volunteer for various groups that help the homeless. "And there isn't a city that has figured it all out."
Tulsa won't find one simple solution either, he said. "It will take a variety of strategies."
To identify what those strategies might be, Bynum is launching a "strategic planning process" that will seek input from more than 100 government agencies, nonprofits and religious groups that already provide various services to the city's homeless population.
Thursday's kickoff event attracted hundreds of people to downtown Tulsa's Greenwood Cultural Center. And the size of the crowd demonstrated how much Tulsa is already doing to address homelessness, said Bill Major, executive director of the Anne and Henry Zarrow Foundation, which has contributed tens of millions of dollars toward providing affordable housing in Tulsa.
"That we have so many people here today is a sign of how much Tulsa cares about this issue," Major said. "The problem is that, despite all of our efforts, homelessness continues to grow."
Tulsa's homeless population has grown 7 percent since 2007, according to reports from the Community Service Council based partly on annual surveys conducted each January. More than 5,800 people experienced homelessness in Tulsa last year, according to the Community Service Council.
More than 45 percent suffer from mental illness, 17 percent have been victims of domestic abuse, 32 percent have physical disabilities, 26 percent have substance-abuse problems and 14 percent identify as veterans, according to the CSC's annual report on homelessness in Tulsa.
A Way Home for Tulsa, a collaboration of 26 organizations coordinated by the CSC and working together to end homelessness, will oversee the strategic planning process and, with support from the Zarrow Foundation, has hired a national consultant firm called Homebase. Representatives from Homebase led discussions Thursday to begin collecting recommendations to include in the plan.
Several different committees will study different aspects of homelessness, including unemployment, mental health and substance abuse, officials said.
The strategic planning process will take the rest of the year, with the final strategic plan itself unveiled in early 2020, officials said. However, specific elements of the plan might be implemented sooner, if possible, officials said.
One obvious part of the solution would be increasing the amount of affordable housing in Tulsa, said Reggie Ivey, chief operating officer for the Tulsa Health Department.
More than 8,500 people were on waiting lists for affordable housing vouchers and more then 4,200 on waiting lists for public housing in Tulsa in 2017, the most recent year with available data, according to the CSC.
"What is the answer?" Ivey said. "Housing is the answer."
Housing alone, however, won't solve the entire problem of homelessness, Ivey and other officials said. Thursday's speakers repeatedly emphasized the need for multiple approaches because people face homelessness for multiple reasons.
"We need to create a system," Ivey said, "where homelessness is rare, brief and 'only once.' "