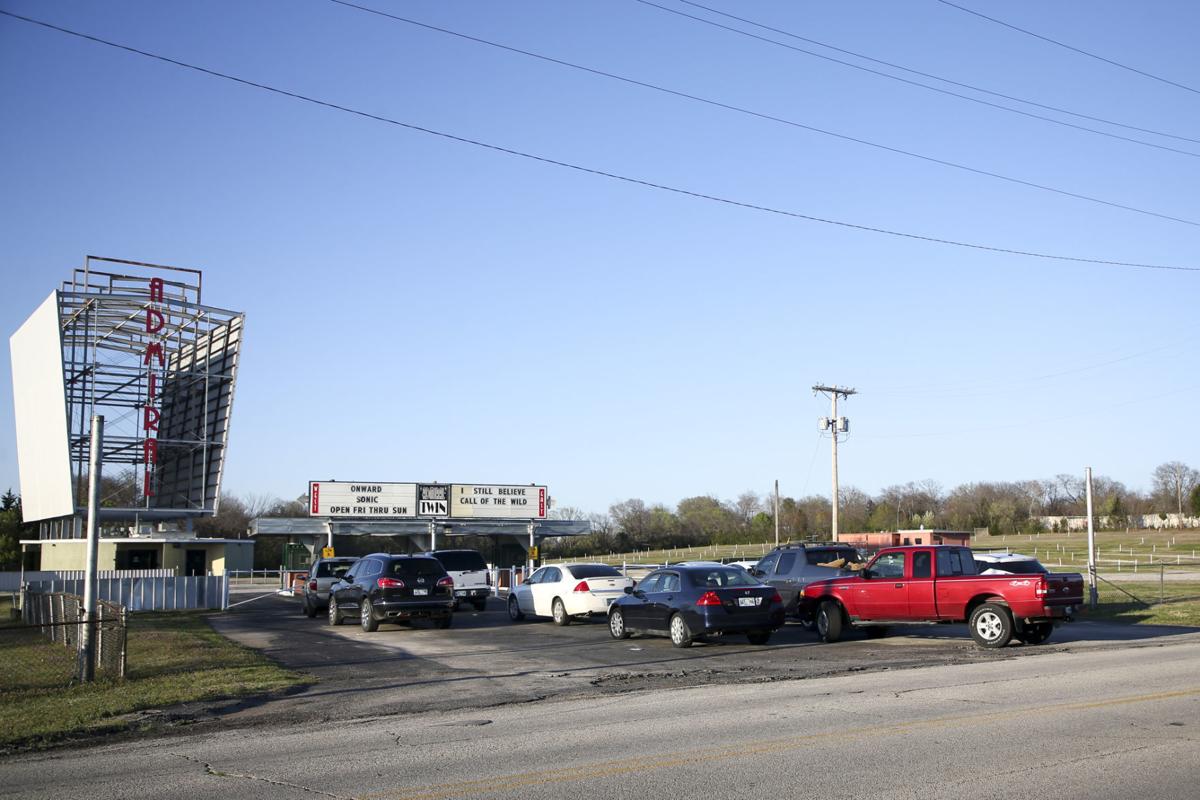 The mayor's shelter-in-place orders scuttled plans for a Sunday morning drive-in church service at Tulsa's iconic Admiral Twin theater.
The Tulsa Police Department informed the nondenominational Common Ground church Saturday afternoon that the service couldn't happen, elder Brian Leonard said.
"We're disappointed," he said. "But we want to comply with the law of the land."
Normally worshiping in a converted in-door movie theater near 51st Street and Memorial Road, the church had planned to use the drive-in theater to have services without violating Tulsa's COVID-19 shutdown.
The Tulsa Health Department had approved the idea earlier in the week, including plans for Pastor Tom Dillingham to preach from the back of a flatbed truck while congregants stayed in their cars.
But Mayor G.T Bynum issued a safer-at-home order effective at 11:59 p.m. Saturday, banning "all public and private events or social gatherings outside of a family or living unit" until April 16.
After staying open Saturday night, the Admiral Twin will cancel movie showings Sunday night, owner Blake Smith told the Tulsa World.
He will seek clarification from the mayor's office Monday on whether the drive-in could reopen under the new restrictions.
"If he wants us to stay closed, we'll stay closed," Smith said.
"We stay opened because we wanted to give people with cabin fever a place to go and still maintain social distancing. But if we need to close, we'll close. Whatever it takes to get this all over with as soon as possible."
---
U.S. surpasses 100,000 cases: How is the world handling the coronavirus pandemic?
Michael Overall
918-581-8383
@tulsaworld.com
Twitter:
@MichaelOverall2
Concerned about COVID-19?
Sign up now to get the most recent coronavirus headlines and other important local and national news sent to your email inbox daily.