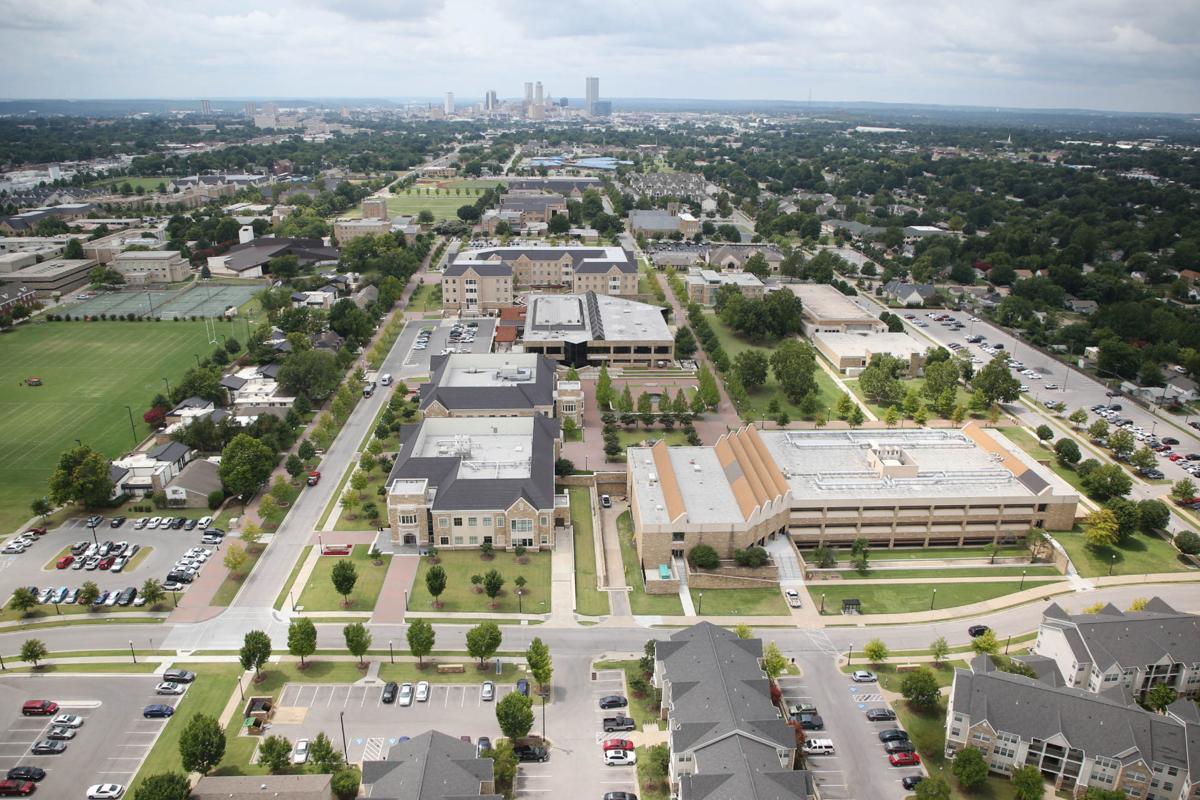 The University of Tulsa said Tuesday it has entered into an agreement with international cybersecurity venture capital firm Team8 and the George Kaiser Family Foundation to create a "first-of-its kind" Ph.D. fellowship program in cybersecurity in research and development.
It was not immediately clear how the program will be funded, but the university said in a news release that GKFF is "sponsoring" the fellowships, which will include tuition for four years of graduate study, a living stipend, benefits and a $20,000 bonus for graduates who remain in Tulsa for at least two years. The university said other sponsors may be added.
GKFF said its commitment will be about $5 million spread over several years.
Team8, an Israeli firm with offices in the U.S., will place a "full-time research director" on campus.
"There is a critical need to expand cyber research, innovation and entrepreneurship to thwart such attacks and to ensure the quality of cyber services, vendors and products in supply chains, manufactured products and insurance ratings," TU President Gerard Clancy said in announcing the agreement. "TU and Team8 are helping to fill the void."
According to the university, "Team8 will serve in an advisory capacity, providing real-world expertise and guidance specifically regarding (but not limited to) entrepreneurship and commercialization opportunities."
Team8 was created in 2014 by four former Israeli military intelligence operatives and both creates cybersecurity measures and raises venture capital to spin off new companies. Its business associates include Walmart, Cisco, Airbus, Moody's and Nokia.
In 2018, Team8 announced it had raised $85 million to finance eight security startups over five years. It was not immediately clear whether the TU agreement is connected.
"We're really excited to broaden our academic program and partner with TU to foster groundbreaking scientific breakthroughs," Team8 co-founder and CEO Nadav Zafrir said in a news release. "This fellowship creates a unique opportunity to help students develop advanced transformative technologies and solutions that hold the potential to significantly impact the most pressing challenges of our digital world."
Gov. Kevin Stitt, Tulsa Mayor G.T. Bynum and several Tulsa business leaders issued statements in support of the program.
"This program makes it clear that Tulsa is at the forefront of this promising industry," Bynum said.
While Tuesday's announcement would be good news under most circumstances, in this case it could further divide a campus in turmoil over last spring's decision to reorganize the university in a way that is perceived to benefit engineering and particularly the cybersecurity program at the expense of the liberal arts.
In addition, for about a year TU has been involved in promoting a "cyber district" along the Sixth Street corridor stretching west from the campus, and some faculty have floated the theory that GKFF is behind the reorganization.
GKFF insiders and the university administration have strenuously denied a connection.
---
Randy Krehbiel
918-581-8365
@tulsaworld.com
Twitter: @rkrehbiel