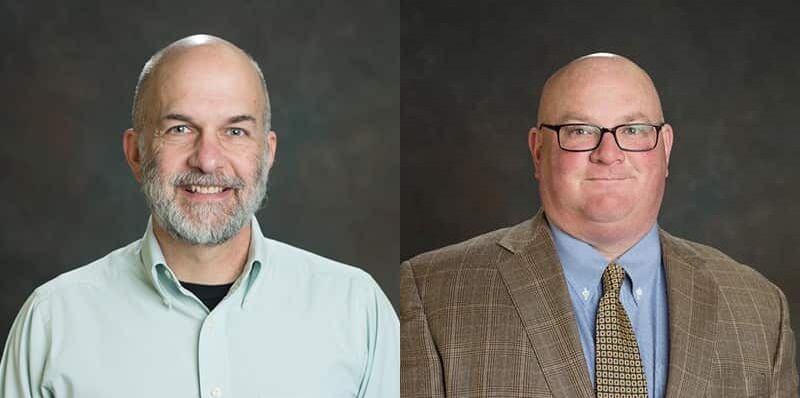 Collins College of Business at The University of Tulsa and the Irish Institute of Digital Business (IIDB) at Dublin City University have signed a memorandum of understanding to promote research-focused cooperation and exchanges between faculty, administrative staff, departments and research institutions.
The agreement, which covers an initial five years, sets the groundwork for a collaborative relationship between the Collins College of Business and the IIDB via the creation of dotLAB Midwest at TU. This will be the first dotLAB network member in North America. The other members are in Brazil, France, Italy and Slovenia.
The IIDB is a center of excellence for theoretical and applied research that investigates and accelerates the adoption of digital technologies and the transformation of business using these technologies, TU said in a news release.
Its research incorporates key enabling technologies that are catalyzing digital transformation, including cloud computing, mobile, social media, analytics and blockchain.
"We are delighted to announce this new partnership with TU's Collins College of Business," said Mark Cummins, the IIDB's director. "The addition of dotLAB Midwest to our global network of dotLAB partners now means we have research collaborations extending across North America, South America and Europe. TU's business college brings a wealth of knowledge that opens up a unique opportunity to work together on digital business problems of relevance on both sides of the Atlantic. We look forward to the future as we embark on this exciting new phase."
On the TU side, the principal architects of this alliance were Adrien Bouchet, Collins College of Business' senior associate dean for academics, and Charles Wood, chair of the Department of Management, Marketing and International Business.
"We are delighted in this research partnership with the IIDB and Dublin City University," Bouchet said. "This relationship will help both institutions strengthen their research capabilities by utilizing excellent data and faculty resources."
"Sharing data, expertise and the coordination of projects will represent the substance and main body of work for dotLAB Midwest and will include research publications crediting the partnership," Wood said.
"We are also planning for TU faculty and student travel to the IIDB and to the other international universities in the dotLAB network to solidify and expand these collaborations."
The creation of dotLAB Midwest at TU will support various activities:
Collaboration on domestic and international research projects and proposals on the management and use of key enabling technologies to optimize and transform processes and organizations of all sizes and sectors
Knowledge transfer on specific themes and projects
Student and faculty exchanges