Still hobbled from a serious wound, George Baker had no illusions about how difficult an escape would be.
Some of his fellow POWs had already tried it. They all had been caught and shot.
But if a real opportunity ever presented itself, Baker was confident he had found a willing partner.
Calvin McGown, who was from Okmulgee, not far from where Baker grew up in Beggs, was also a prisoner of the Germans at Stalag 13-D.
And between the two of them, the possibility of escape eventually would grow into more than just talk.
McGown even made Baker a promise. His family back in Okmulgee owned a Chevrolet dealership, he told him.
If they ever made it out of this mess alive, he would sell Baker a Chevy at dealer price.
The best keepsake
The story of Baker and McGown, both now deceased, came to my attention recently when Baker's son reached out to the Tulsa World.
Stanley Baker, of Beggs, said he wanted to tell us about his late father George, a World War II staff sergeant with the 45th Infantry Division.
His dad had been wounded in the Battle of the Bulge, he said, then was taken prisoner by the Germans before eventually escaping.
I think my eyes probably grew a little wider as I listened to Stanley, realizing what he was sharing had the makings of a great story.
And there's no better time. The Battle of the Bulge anniversary was recently observed. And thanks to the new Netflix WWII series "The Liberator," the Oklahoma-based 45th Infantry has been receiving some national attention.
I met the family last week — Stanley and his sister Donna Moore and her husband Larry Moore — and the first thing I told them was how awesome it was that they'd preserved the story.
I've met so many families of late WWII veterans who regret later that they didn't do that.
Baker's story, Donna told me, might've had the same fate.
"My dad never really talked about the war," she said.
But after a heart attack late in life, suddenly, from his hospital bed, he opened up to her. Later, she sat down with him at the kitchen table to get some of his memories on paper.
The family also would end up with a lot of Baker's mementos.
Along with medals and photos, they have a worn Bible he carried with him during his imprisonment; several letters he wrote to his wife, Nadine; and a drawing another POW made of Baker's then-infant son Stanley. There's also a tiny compass, which factors directly into the story.
But the best keepsake of all is the story itself.
Captured
Let's pick it up on Dec. 19, 1944, three days after the start of the Battle of the Bulge, as the German counteroffensive would come to be known.
Baker, 26 at the time, was riding in a transport vehicle in Luxembourg, when his convoy came under heavy enemy fire.
He was wounded in the groin, hit either by shrapnel or a bullet. And somehow in the chaos, he would be thrown from the vehicle.
Hurt and now separated from his squad, Baker was soon taken prisoner by German troops.
He was transported from there to Stalag 13-D prison camp near Nuremberg, Germany, where he'd spend the next several weeks.
His memories of the camp would not be pleasant.
His wound, which went untreated, caused him a lot of pain.
Cold and hunger — meals consisted of little more than a thin soup — only added to the misery.
But one part of the experience at least made things more bearable.
"George said right after he arrived at the camp, somebody there told him 'hey, I think there's another guy from Oklahoma here,'" Larry said.
That was how Baker came to meet fellow POW, 25-year-old Calvin McGown.
McGown, it turned out, was indeed a fellow Oklahoman.
And not only that: he had grown up just a few miles from Baker in the same county.
Five days on the run
"I always thought dad's story could've been a movie," Donna said.
And if it were, then March 27, 1945, is when the action would really get going.
On that day, Baker, McGown and some other prisoners were loaded onto a train for transport to another camp.
Baker recalled later fearing that it meant likely death — either at the hands of the Germans or from Allied aircraft, which were strafing trains. But it wouldn't come to that.
While en route, they stopped beside a small town and briefly unloaded.
Suddenly, as they stood around waiting to get back on the train, Baker and McGown sensed an opportunity.
Noticing a small shed-like structure next to the tracks, they waited for just the right moment when they would not be noticed, and ducked into it.
Then, crawling into a sewer area between the shed and an adjacent building, they hid until the train was gone.
After dark, they slipped into the wooded countryside.
Over the next five days, the pair would stay on the move, trying to elude the Germans while searching for Allied forces.
Baker's compass came in handy. Sewn into a seam in his pants, it had gone unnoticed by his captors.
Now it would help them on their course.
The way was hard-going. Baker's wound was still a problem, and both men were severely malnourished.
They traveled mostly at night, then rested in wooded areas during the day.
They could not avoid people entirely.
One night, desperate for food, they dared to approach the edge of a town, where they found a woman who gave them a sack of potatoes.
Just as they had reentered the woods, sirens began going off in the town.
The woman had alerted police, most likely to protect herself from accusations of aiding the enemy.
But their tensest moment would come on another evening at a bridge.
They needed to cross the river to continue their journey. The only problem was the bridge was under guard by German troops.
Choosing to risk it out of desperation, the pair somehow did not get stopped.
One of the Germans even asked Baker for a light. Baker just put his head down and kept walking.
Later he would speculate that the soldiers must've mistook them for local peasants. By that point, their clothes were literal rags.
"He really credited God with getting them through that," Donna said.
A promise kept
After traveling more than 70 miles, all of it on foot, the pair at last saw what they'd been looking for.
On a road ahead was a convoy of trucks they believed to be Americans.
They were right about that. But as they approached, the escapees forgot that their own tattered appearances might be deceiving.
One soldier stood up from a jeep and pointed his rifle at them.
"Don't shoot," they cried. "We're Americans!"
Finally back with friendly forces, Baker and McGown would be flown to Paris where they were deloused, fed and nursed back to health.
Baker had lost about 50 pounds and was down to 112, his son said.
For the first time, he received medical treatment for his groin. He'd go on to recover fully — although years later, during gall bladder surgery, pieces of his green uniform were found still inside the wound area, Stanley said.
Baker was able to resume the life he had left behind, reuniting with his wife and young son.
For much of the next three decades, he wouldn't talk about the war. However, that didn't mean it wasn't on his mind.
In the 1970s, Baker began battling depression and insomnia related to his memories. He started attending meetings of ex-POWs, which helped him to deal better with his own past traumas.
Occasionally at those gatherings Baker would spot a familiar face.
Following the war, McGown, too, had returned to the area, where he'd eventually take over the family auto dealership in Okmulgee.
Back to that promise he'd given Baker during their imprisonment: McGown did end up making good on it, selling him a new car at dealer cost.
But it took a little reminder from Baker first.
"Dad called him up and said I hope you meant what you said because I need that car," Stanley Baker recalled.
McGown groaned and laughed. He said he'd honestly hoped Baker had forgotten.
Stanley remembers going with his dad to pick it up.
Unbeknownst to him, Baker didn't plan on keeping the new car.
Money was the bigger need at the time, so he sold it for a few hundred dollars profit.
With it, Baker would soon have enough to purchase land in Tulsa to build a service station, which he'd operate for many years.
Even after all this time, Stanley's eyes can still tear up when talking about his late dad's war experience.
He's glad he got to learn more about it, although most of the details wouldn't be known until a few years before Baker's death in 1987.
"I know almost all those veterans are gone now," he said. "I thought you guys might be interested."
We were, to say the least, Stanley.
And a big thank you to you and your family for giving us the opportunity to share it with a wider audience.
---
Staff Writer Tim Stanley's most memorable stories of 2020
75 years after their deaths in WWII, the 'two Carls' of Heavener remain forever linked for their families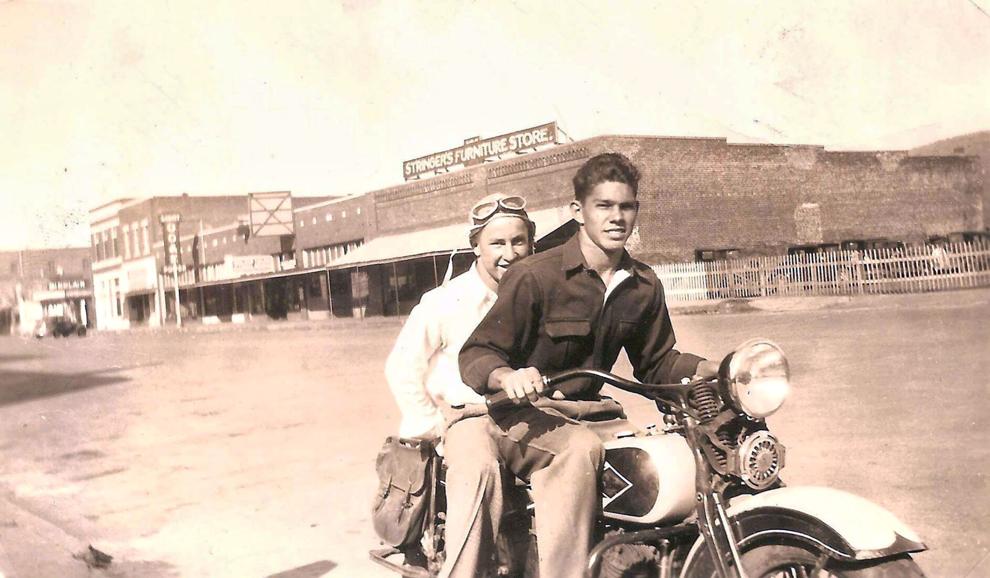 5 years after losing her mother in the Oklahoma City bombing, Tulsan to honor her, help read victim names, for anniversary observance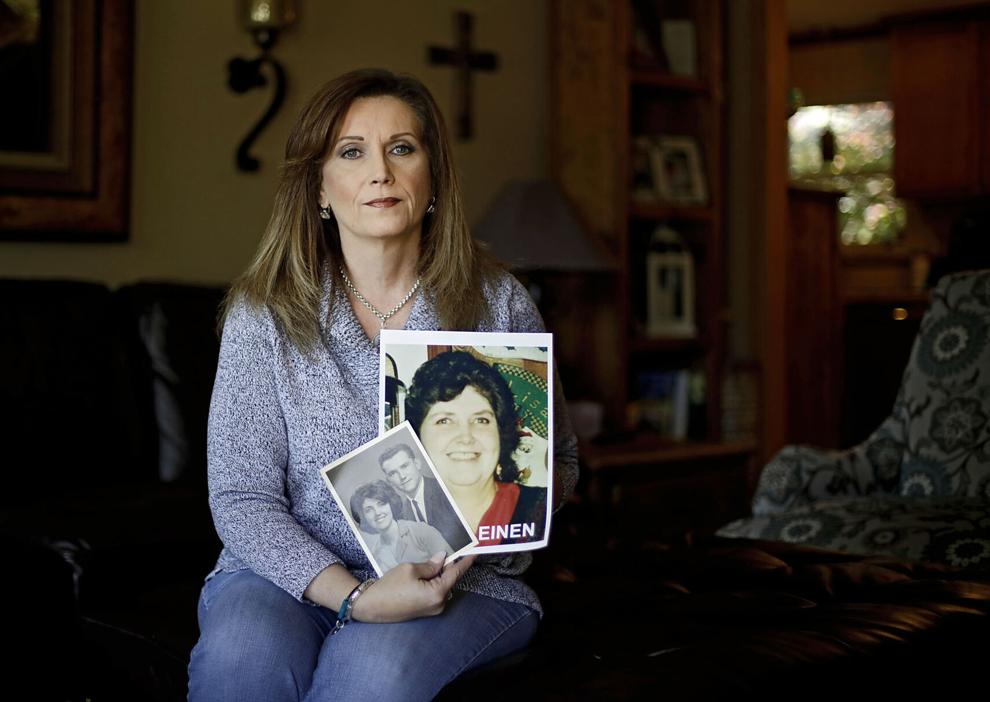 75th anniversary of the liberation of Auschwitz: As the world remembers, Tulsans do their part to make sure no one forgets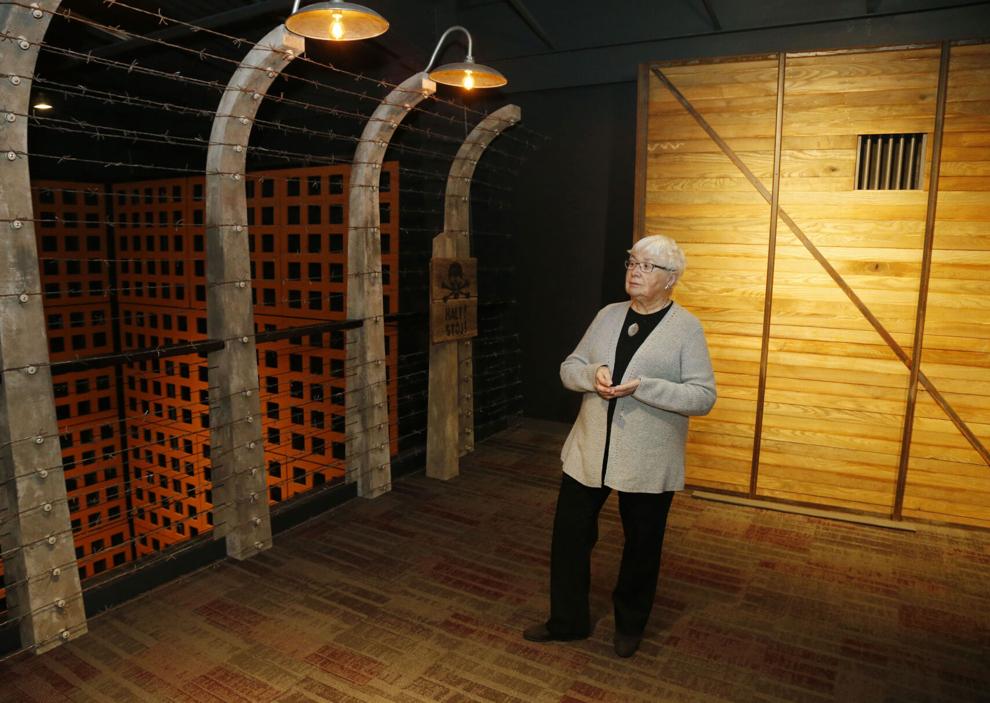 Martin Luther King Jr. spoke in Tulsa only once. But 60 years later, his 'inspiring and electrifying' presence has not been forgotten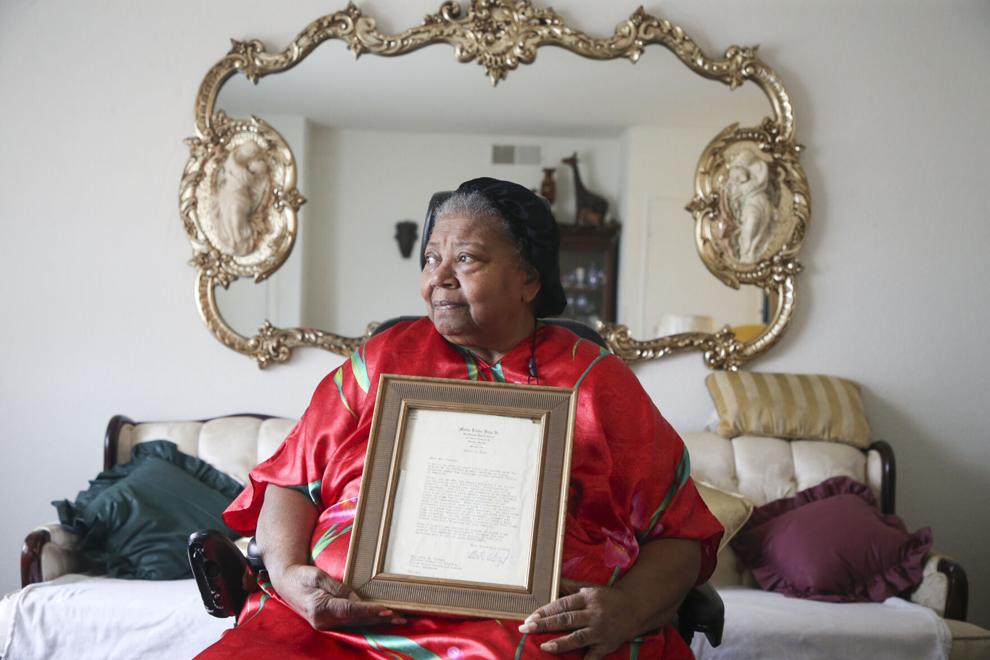 He died in Vietnam while trying to save his comrades. Now, 53 years later, a young African American soldier from Tulsa is finally receiving his hero's due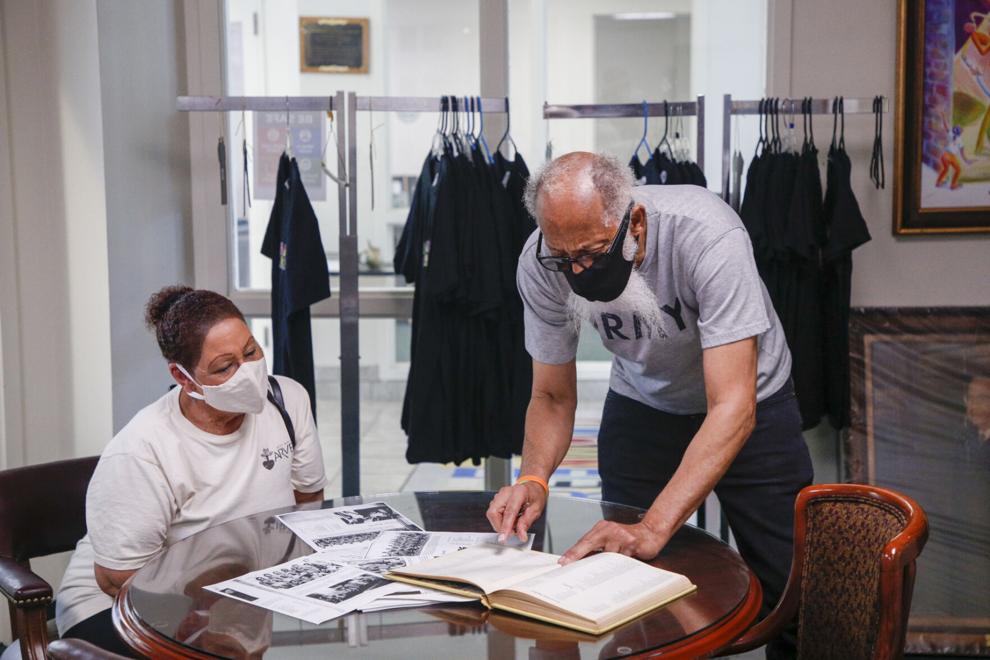 12 months for just $26