Chris Bernard has done countless interviews about food insecurity across the state during his time as executive director of Hunger Free Oklahoma, but it wasn't until recently that he's been more liable to cry.
"It's been a lot," Bernard said of launching Tulsa Kitchens Unite, a program meant to bridge meal gaps for Tulsa families while providing income to local restaurants during the COVID-19 pandemic. "But it's been really fun and really cool to see all of these people who want to help."
Bernard spent Wednesday morning driving a cargo van full of boxes of pre-chilled, adult-sized meals between Tulsa Public Schools sites. And although he and others in his organization have spent many long days and late nights planning and organizing the effort, it's the others who have stepped up to the plate that have blown him away.
The cargo van? It was loaned by a local catering company. The to-go boxes? Made possible by a partnership with the food bank and a leveraging of their contract with a food supplier. The meals were prepared by employees of 10 local restaurant partners across Tulsa, with some of them even chilled in a hotel kitchen that offered its space.
When one calls on Tulsans for help, they answer, Bernard has seen, and that list doesn't even mention the volunteers who give their time to help distribute the meals. It also doesn't include the numerous donors who have made the start of the program possible. And it's not near capacity.
In just one week of operation, TKU provided nearly 9,600 free meals to recipients, and it aims to serve about 30,000 a week in the coming weeks.
Bernard said he thinks it will take about four weeks to get to that point operationally as more restaurants and partners sign onto the effort, but he also emphasized the continued need for support.
The program, designed to run for 12 weeks, has been funded for six with a little more than $1 million from prominent foundations in Tulsa, Bernard said, which leaves about $500,000 to be raised.
Any donations will support TKU's three goals: keep local restaurants open, keep workers paid and keep local families fed, Bernard said.
Hunger Free Oklahoma doesn't normally function as a direct service agency, Bernard said. Its role is to advance policy and collaboration among agencies, but with Tulsa Public Schools seeking more resources to provide for their students as well as their caretakers and local restaurants looking for a way to help while keeping their workers employed, there was an immediate need to be met.
Bernard said one business partner told them TKU is going to save their operation. They thought they were going to have to shut their doors forever.
"This program is bringing immense hope in such difficult times," said Rob Stuart, co-owner of Chimera and a TKU partner, in a news release. "Our cooks get to cook, our business stays busy, and families in need are fed. We're grateful to live in a community that mirrors our ideals and values, and especially grateful to foundations and others who will invest in programs like Tulsa Kitchens Unite."
The gratitude on recipients' faces is also unbeatable, Bernard said. The first week's meal was grilled chicken with glazed carrots and rice pilaf. This week's consists of meatloaf with mashed potatoes and green beans. Next week features spaghetti and meatballs with a vegetable medley.
Scarcity and perceived scarcity can severely affect peoples' functioning, Bernard said. When you're a parent, possibly out of a job, and the kids are at home, it can be even worse.
"If my four-year-old sits there and yanks on my pants saying, 'Daddy, Daddy, Daddy,' as he does, and I don't know how I'm going to feed him dinner, my patience level is going to be much lower than normal," Bernard said. "If we can play a small part in easing some of that toxic stress in a family for one day, that's awesome — to be able to help them and give them the comfort of at least knowing the next meal is handled."
---
Gallery: 130 Tulsa restaurants offering curbside service and delivery following closures
160 restaurants offering curbside service and delivery following closures
***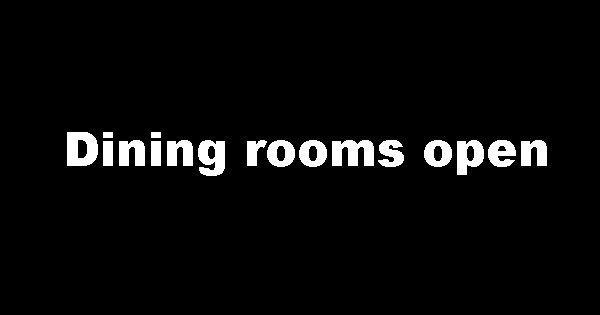 Rib Crib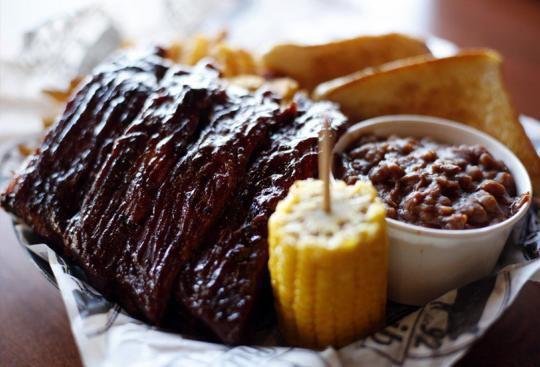 The Bistro at Seville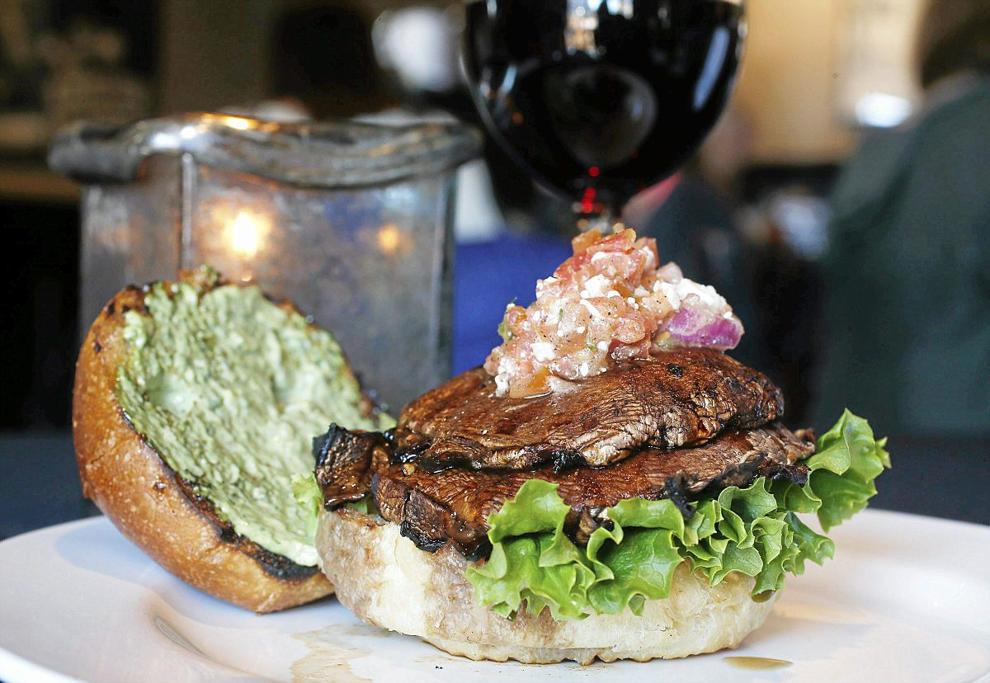 Mahogany Prime Steakhouse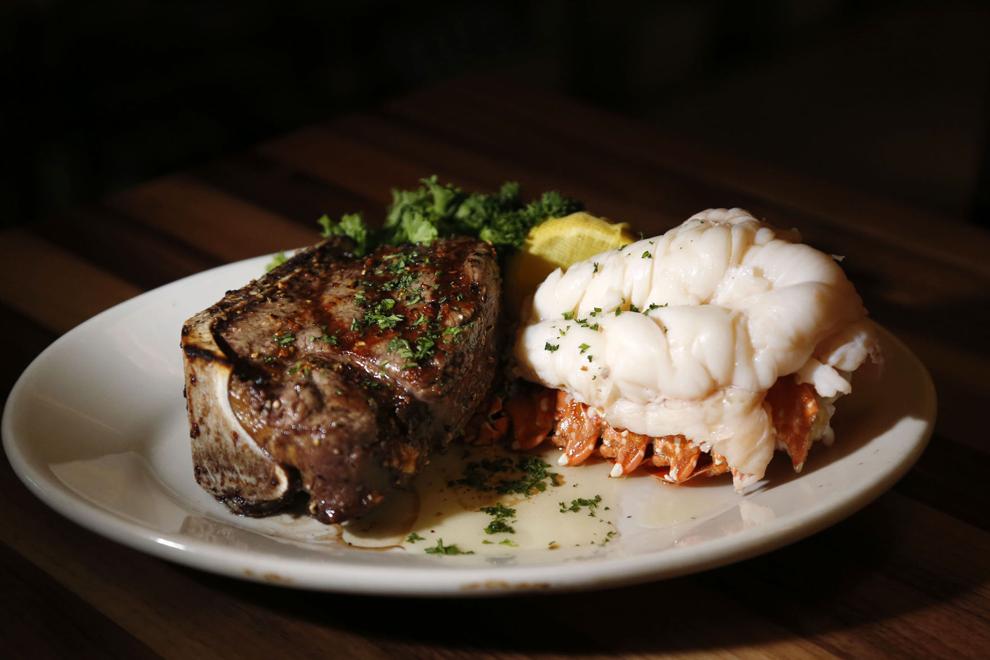 Bluestone Steak House & Seafood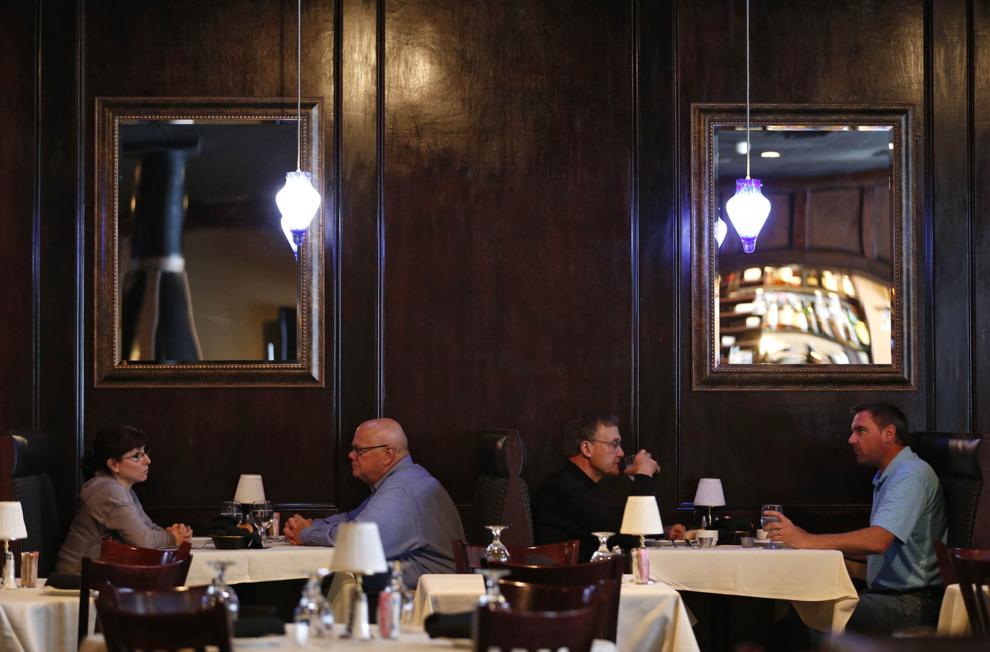 Texas de Brazil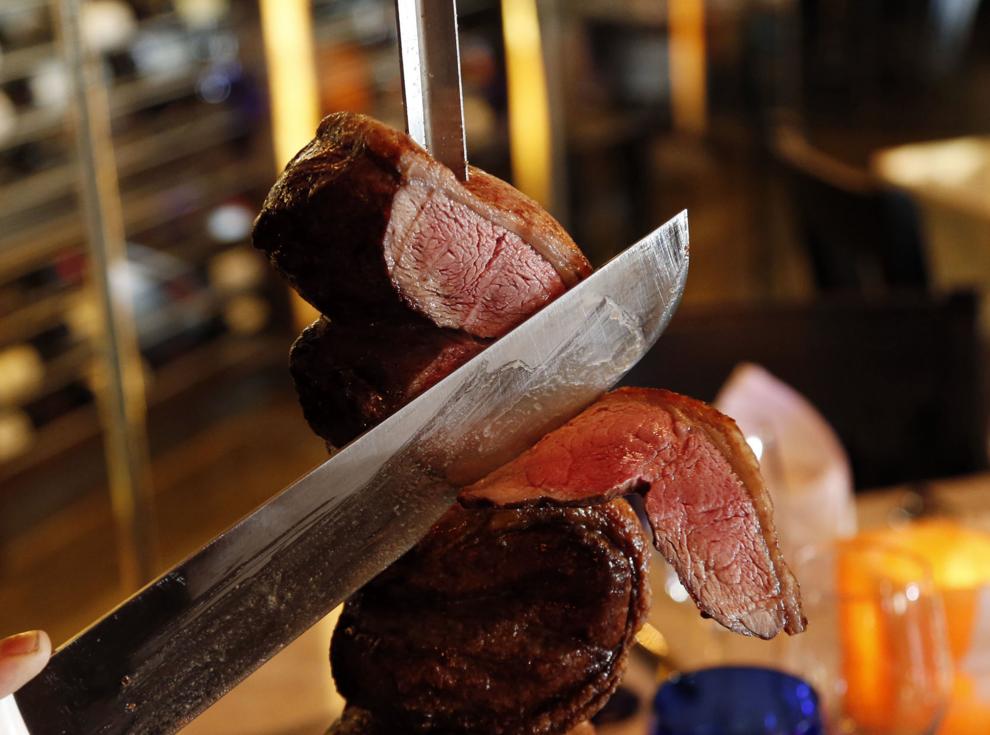 Billy Sims BBQ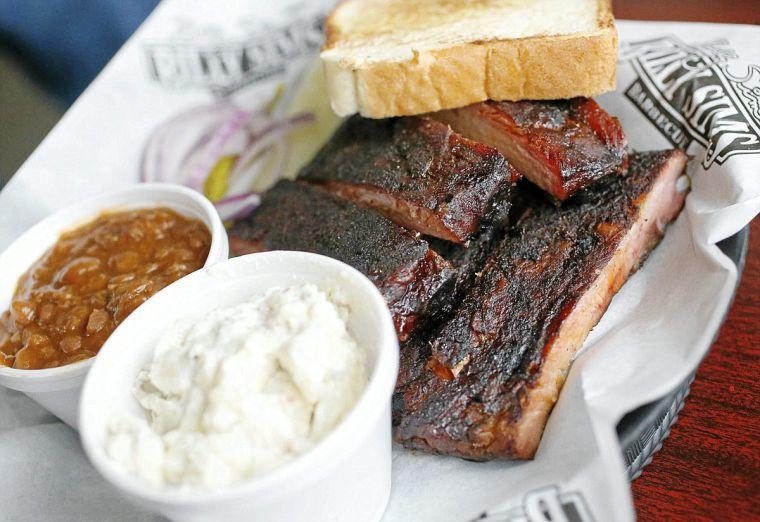 50's Diner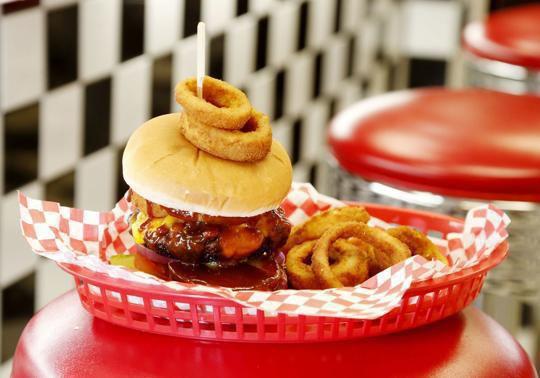 Brookside Diner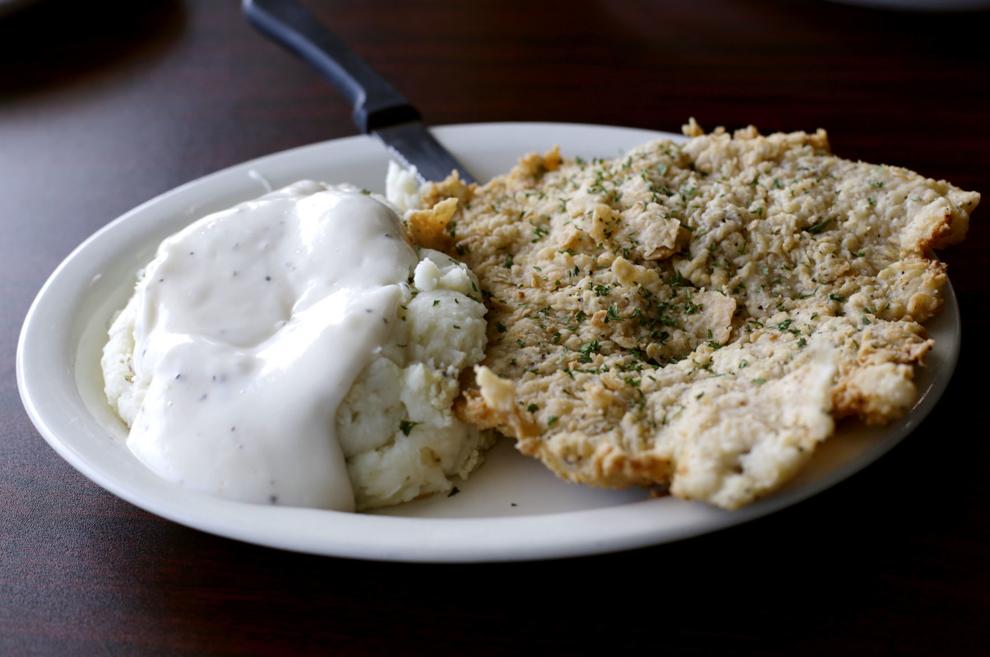 ***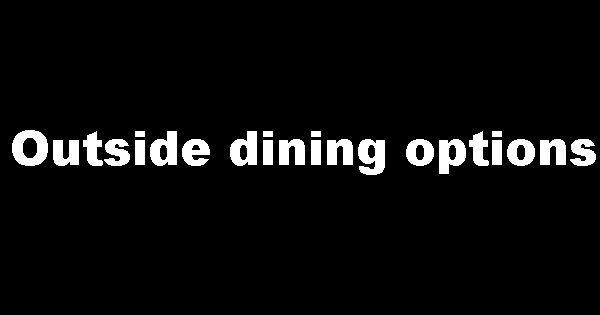 McNellie's Pub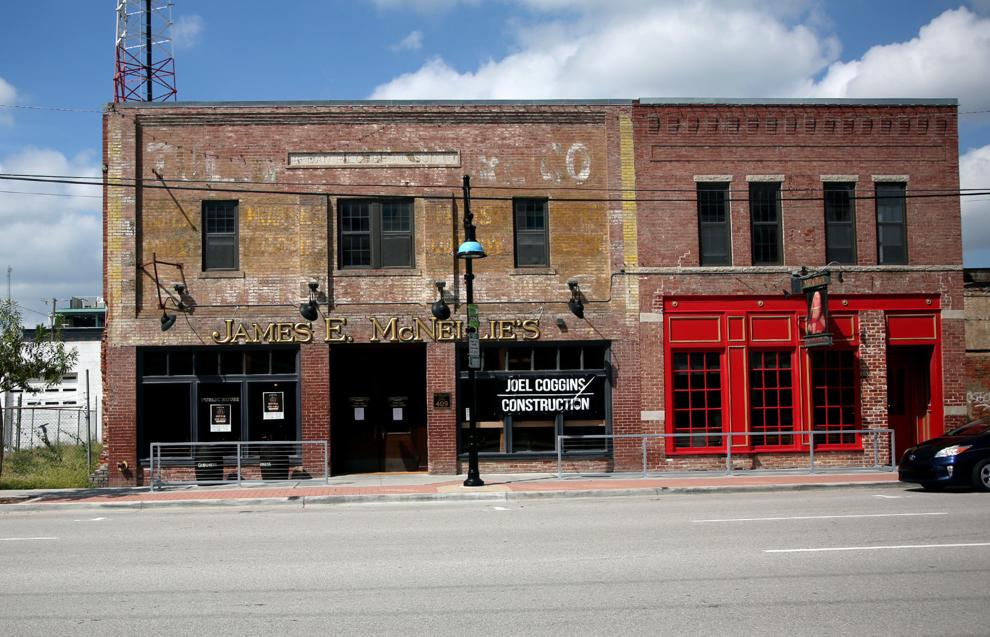 918 Coffee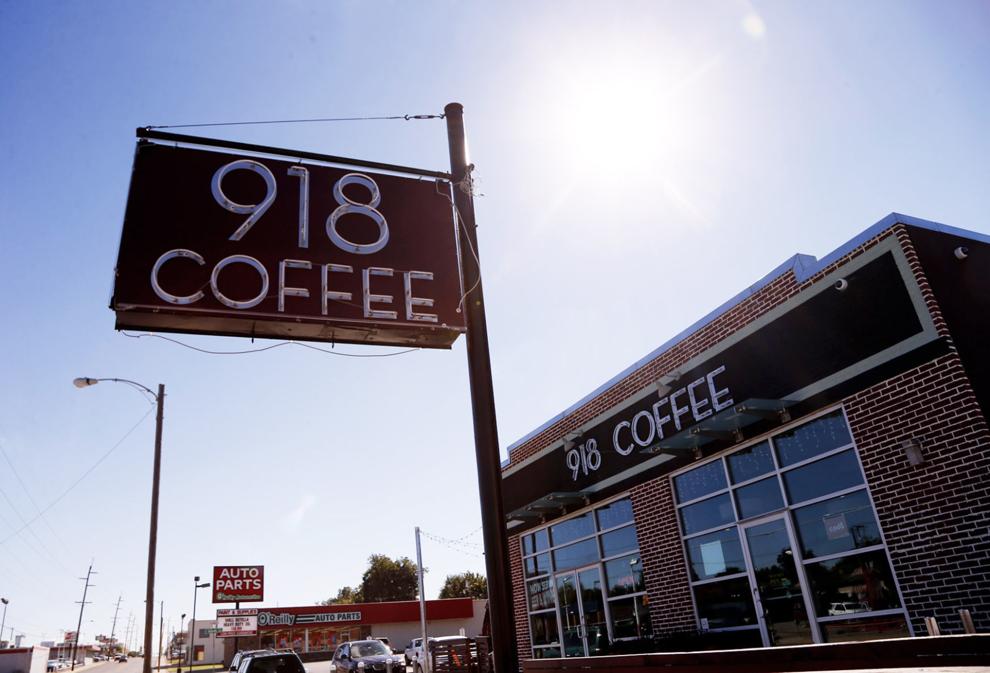 ***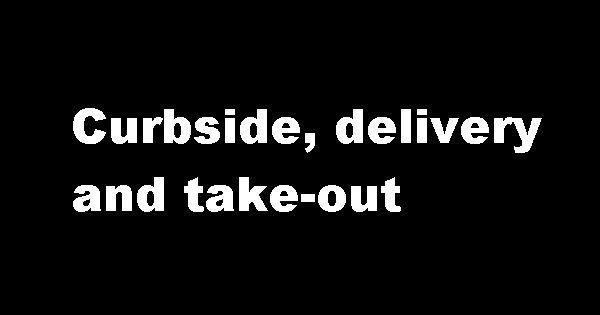 Abuelo's
ah-Sigh-e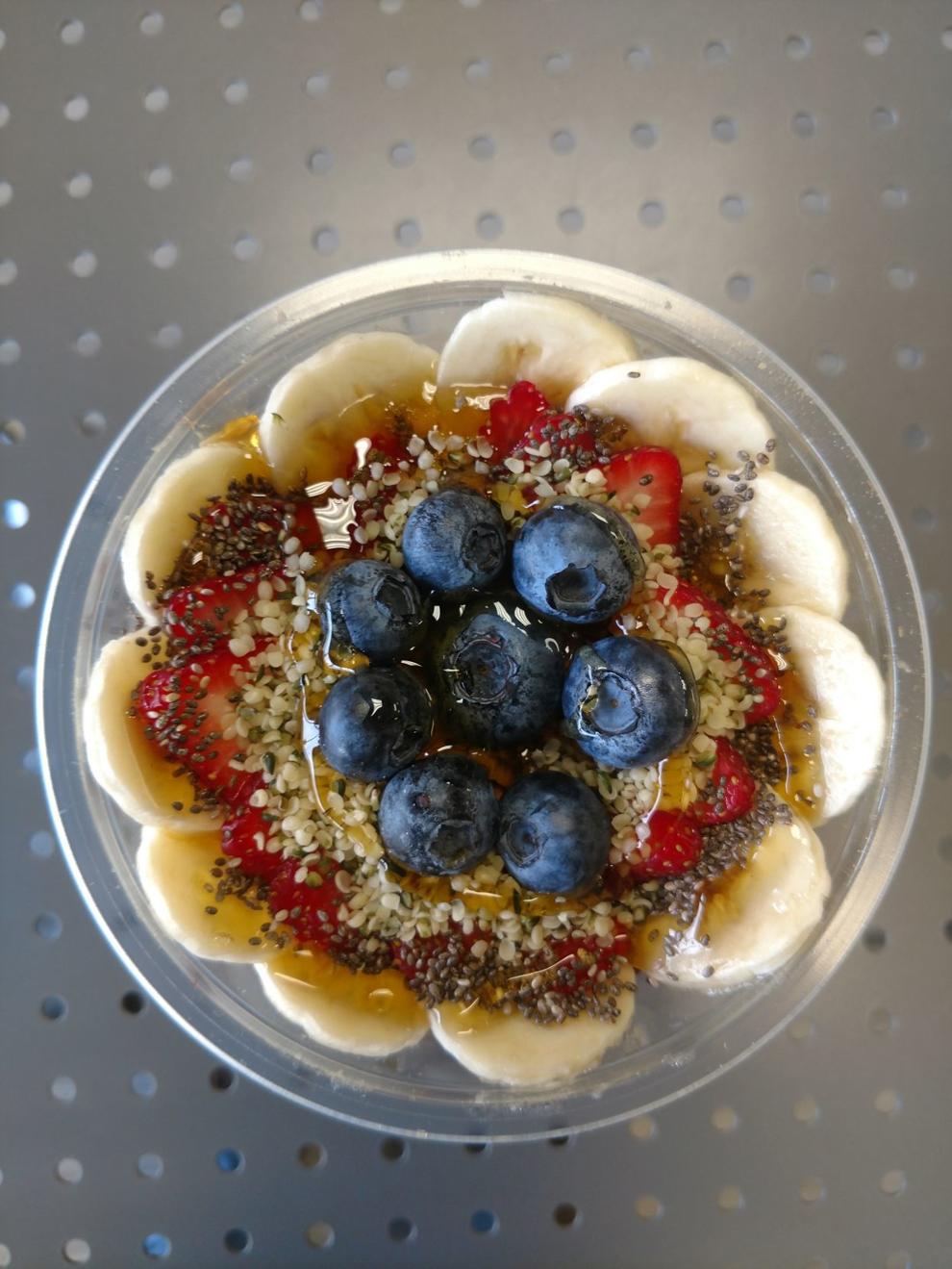 Albert G's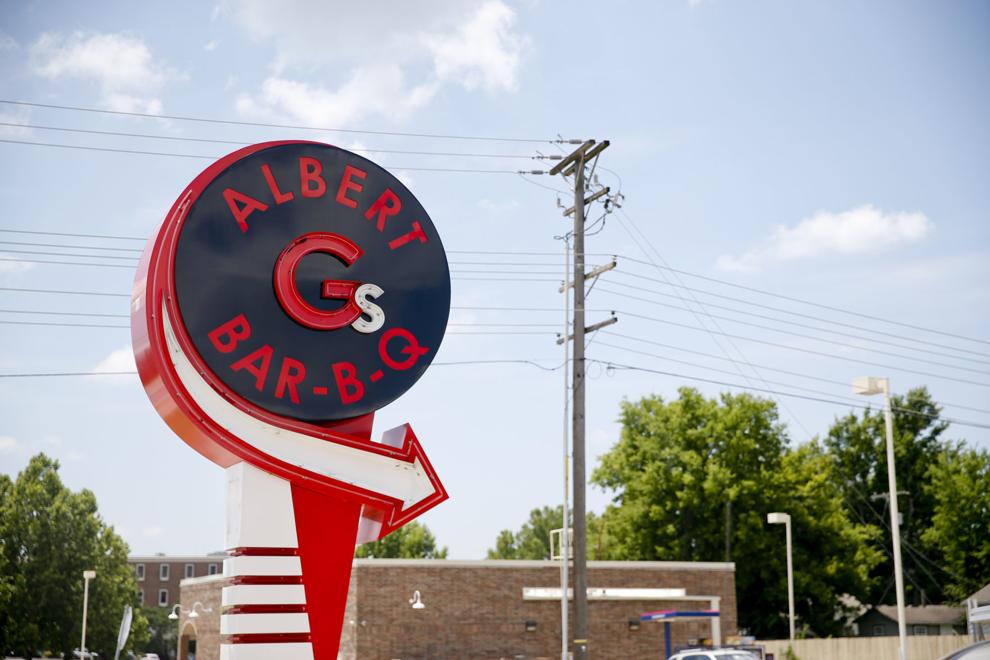 Amelia's Woodfire Cuisine/Amelia's Brasserie and Market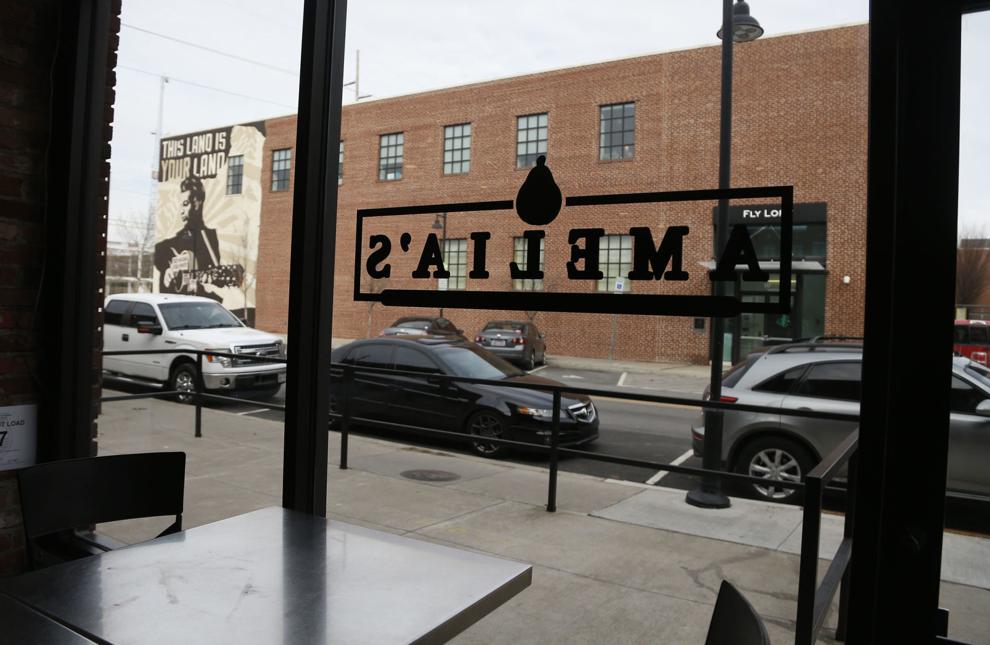 Andolini's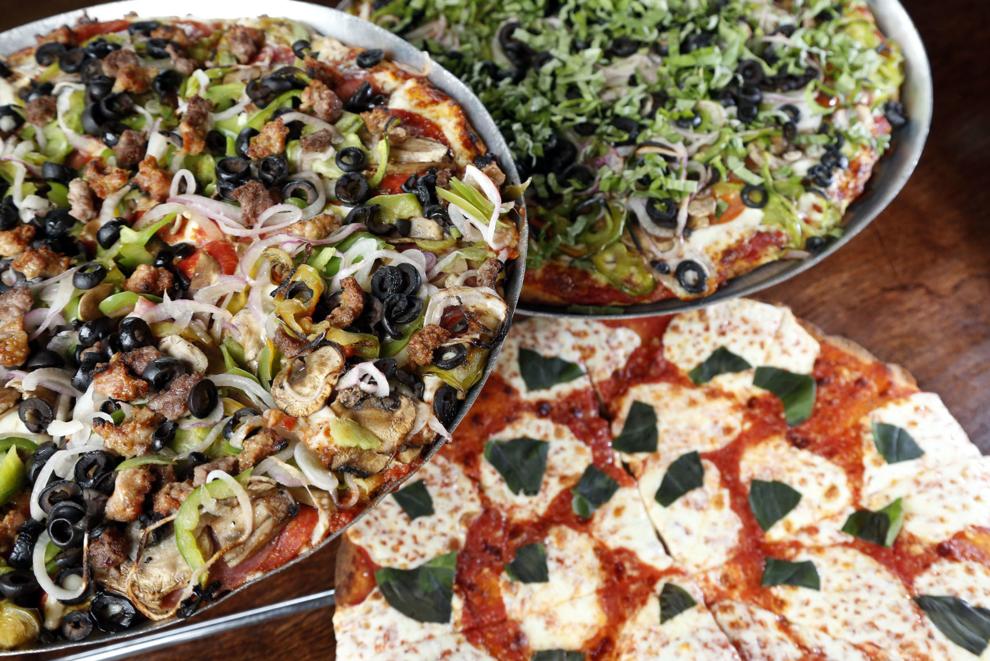 Antoinette Baking Co.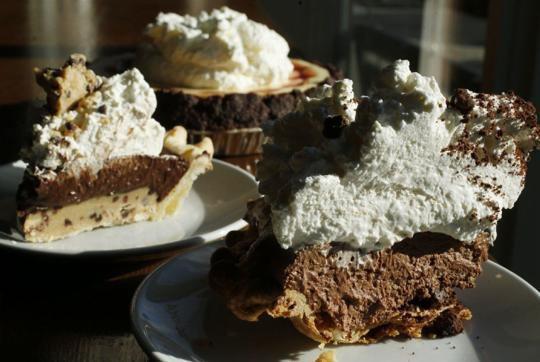 Arby's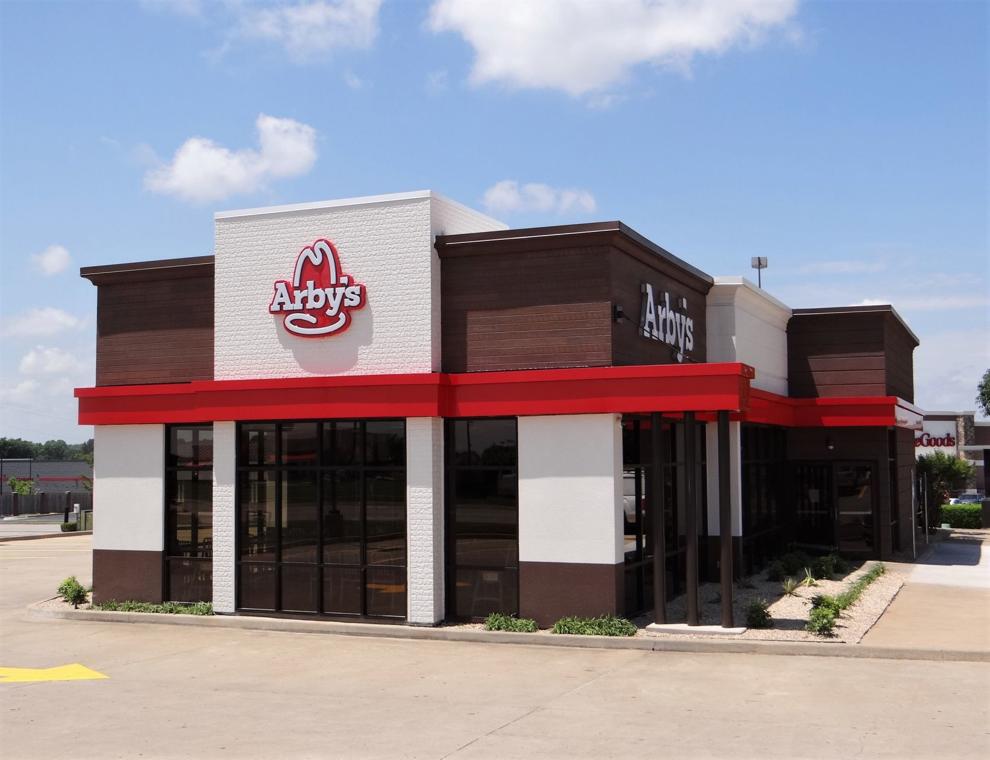 Baskin Robbins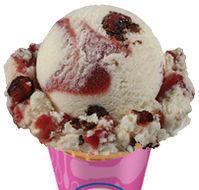 Baxter's Interurban
Bill and Ruth's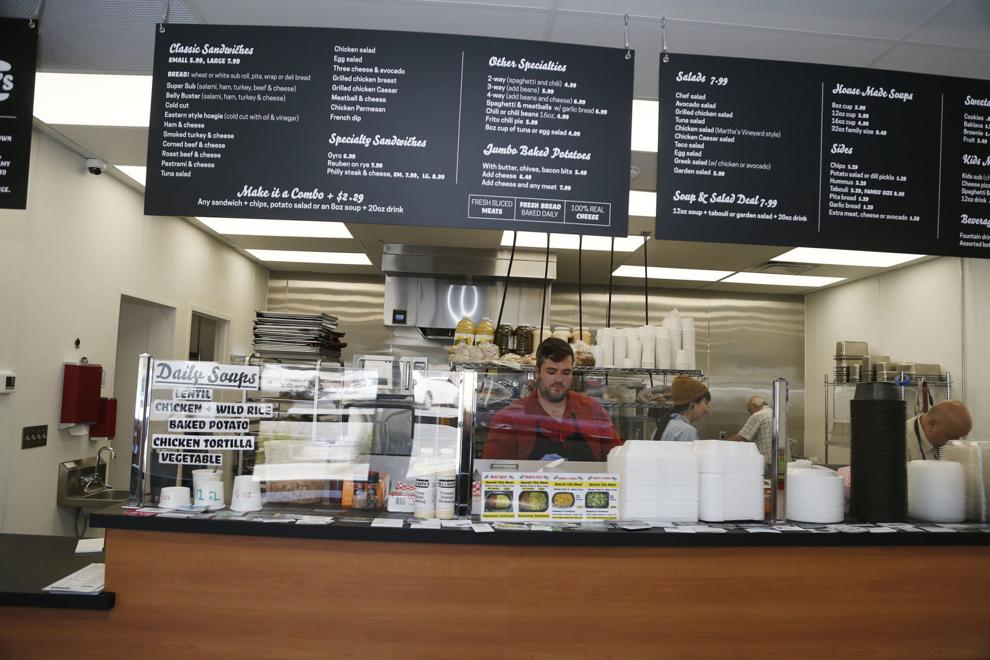 Billy's on the Square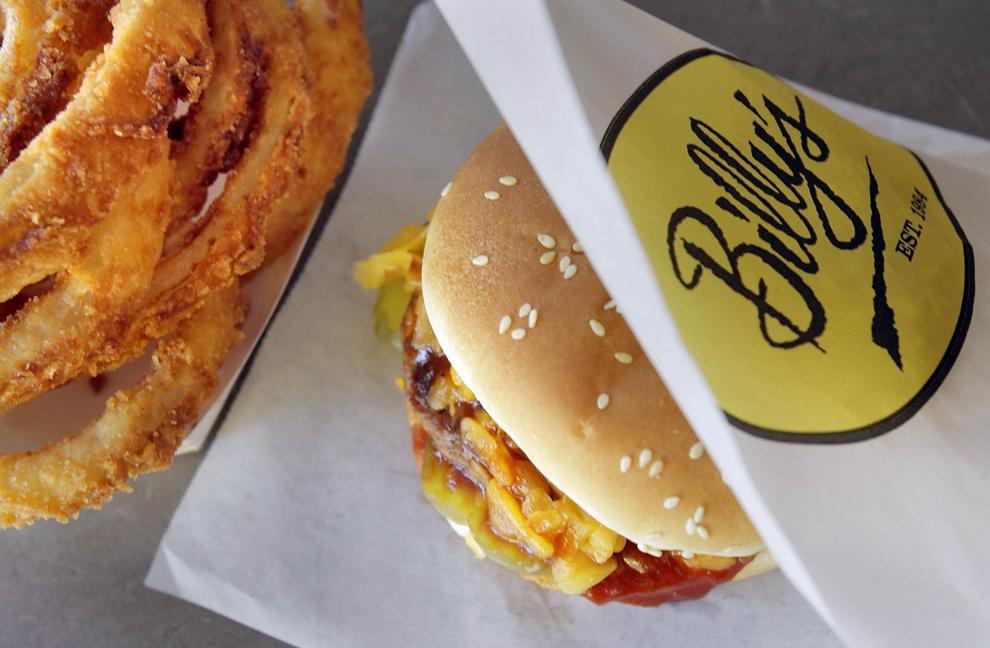 Bin 35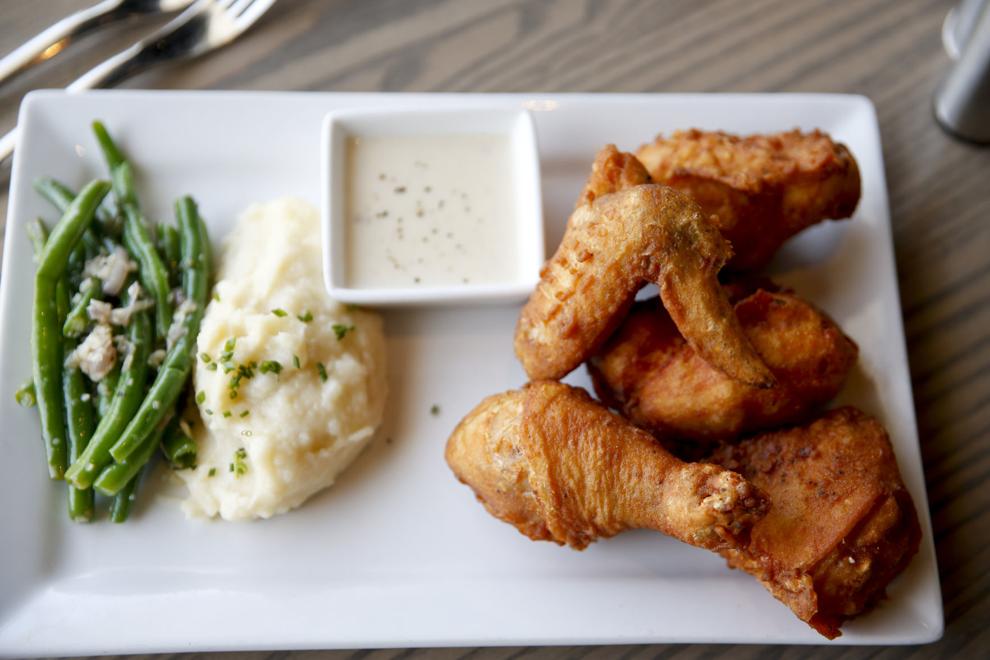 Bird & Bottle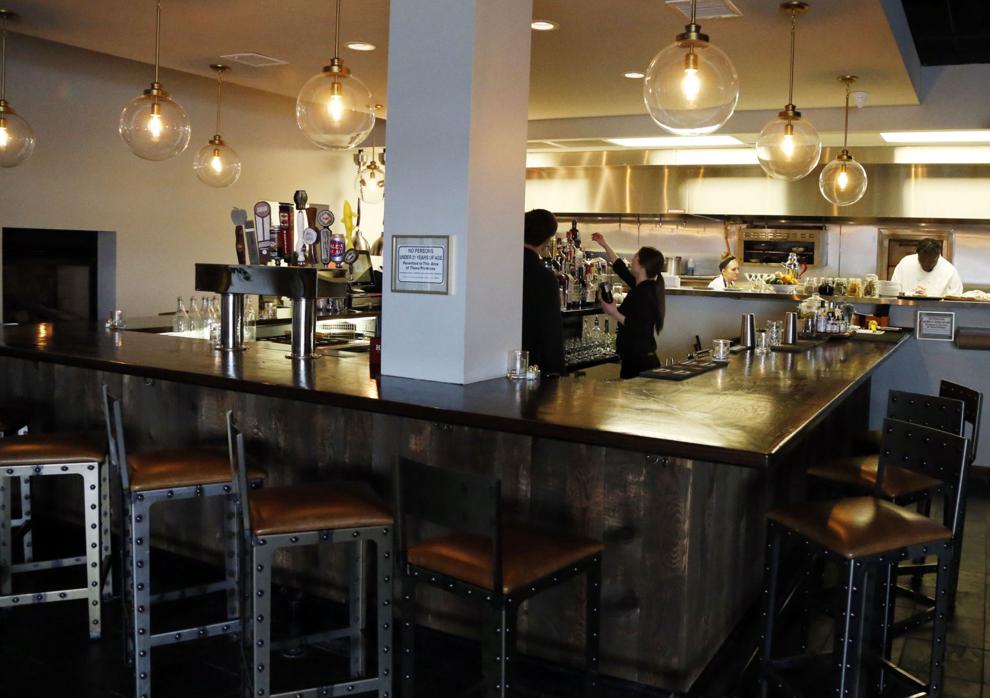 Black Bear Diner
Blue Moon Cafe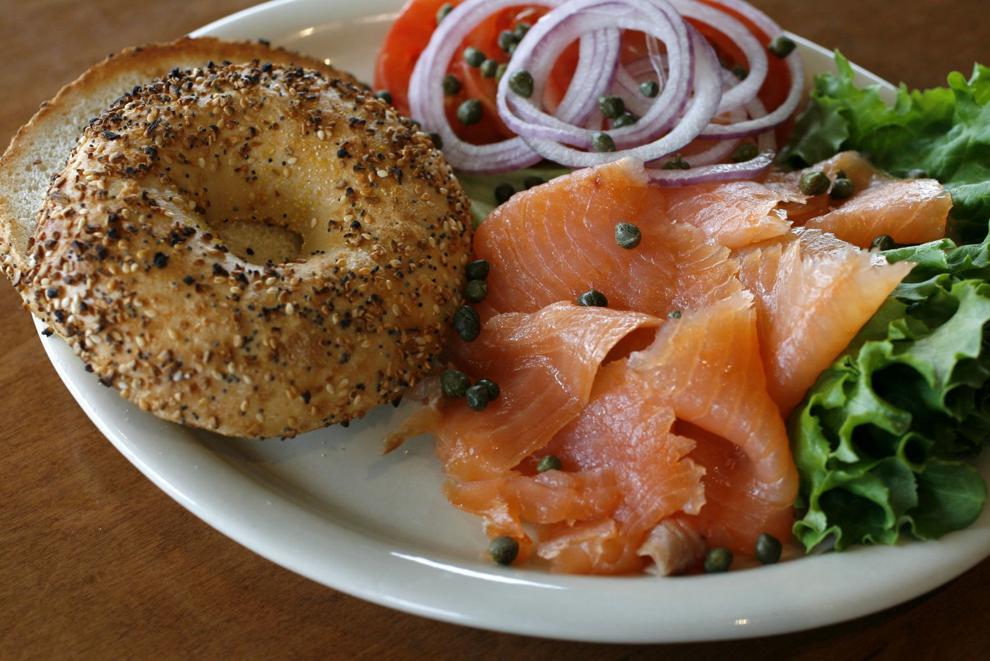 Bodean Restaurant and Seafood Market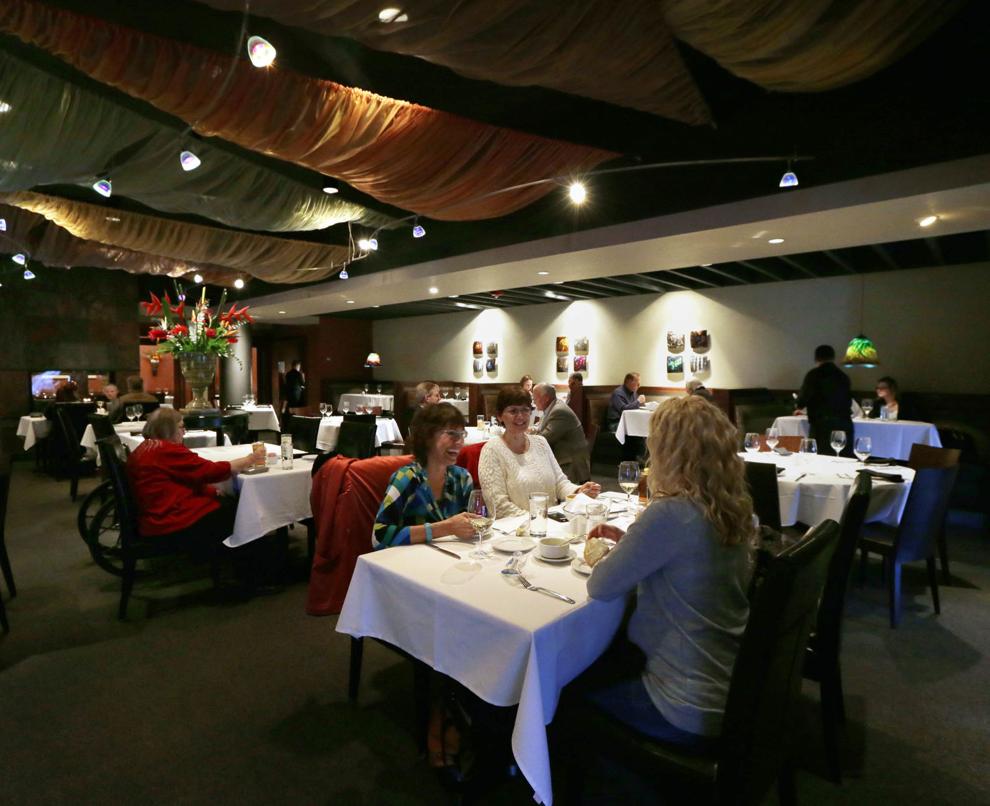 Boston Deli Grill and Market
Bohemian Wood Fire Pizza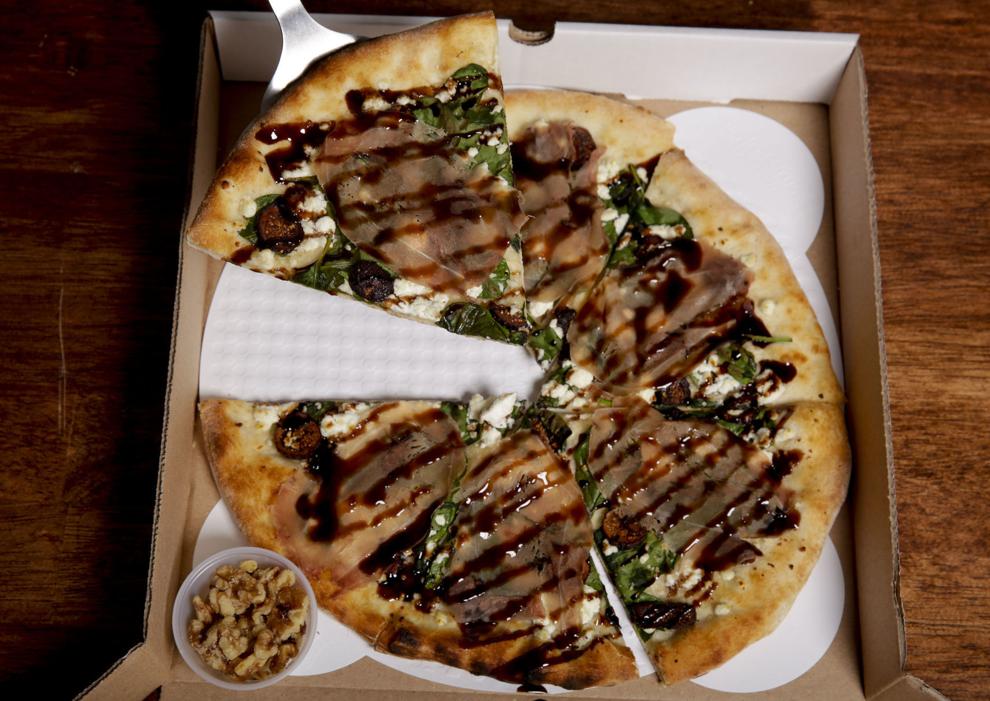 Brookside by Day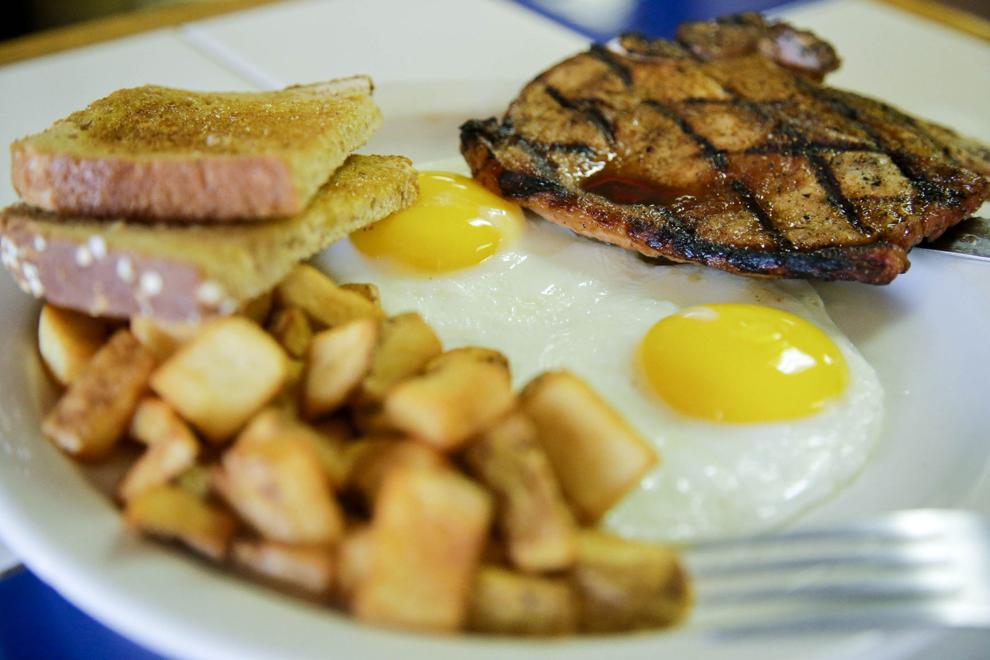 Bros. Houligan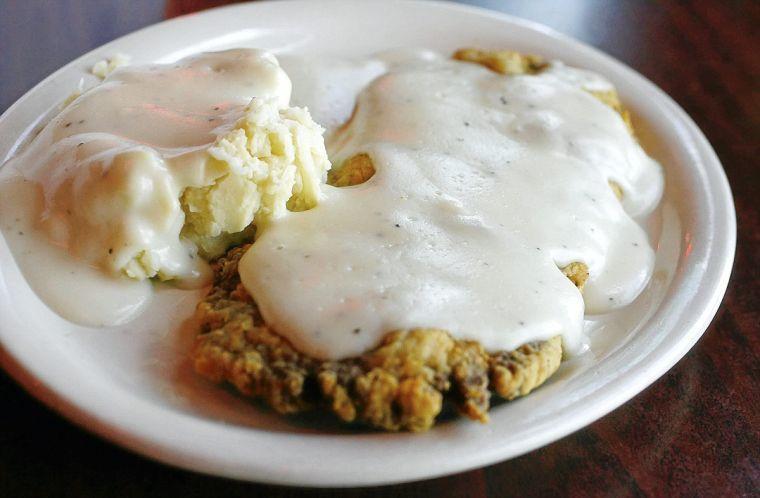 Burn Co Barbecue – Jenks and SoBo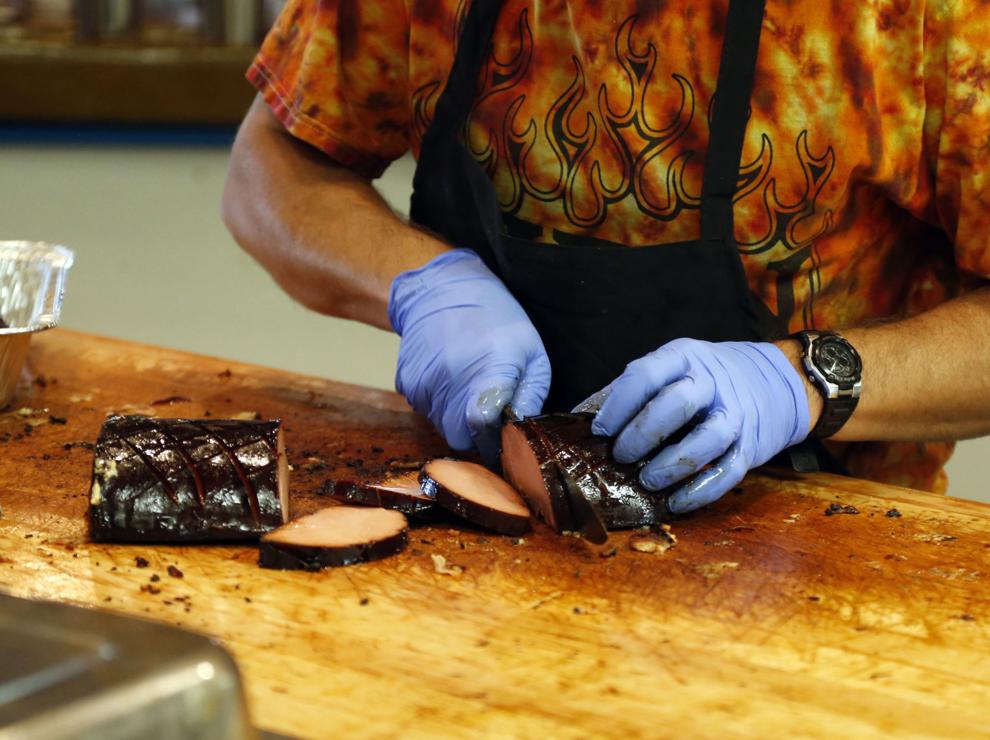 Cafe Ole and Ol Vine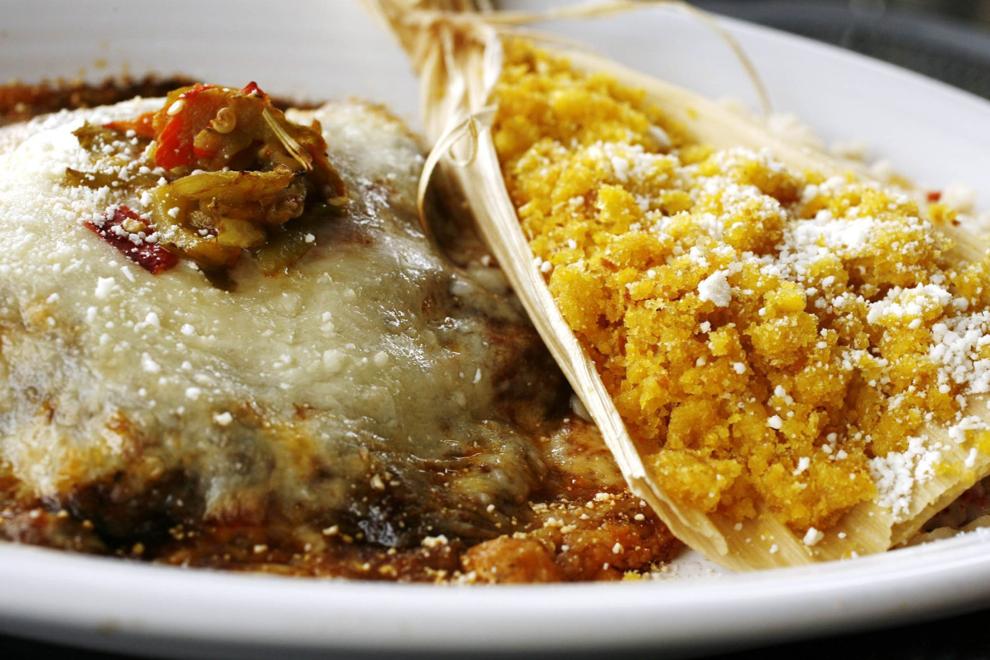 Camille's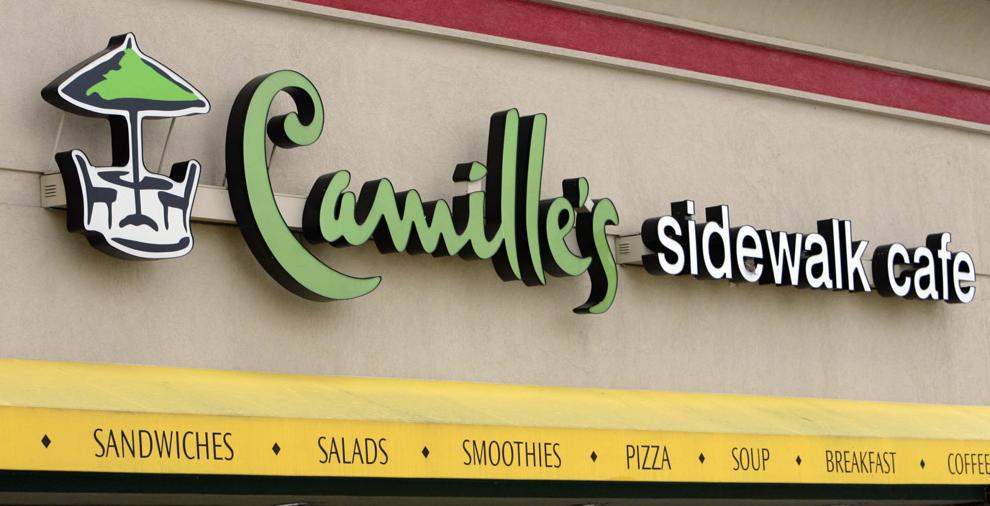 Carrabba's Italian Grill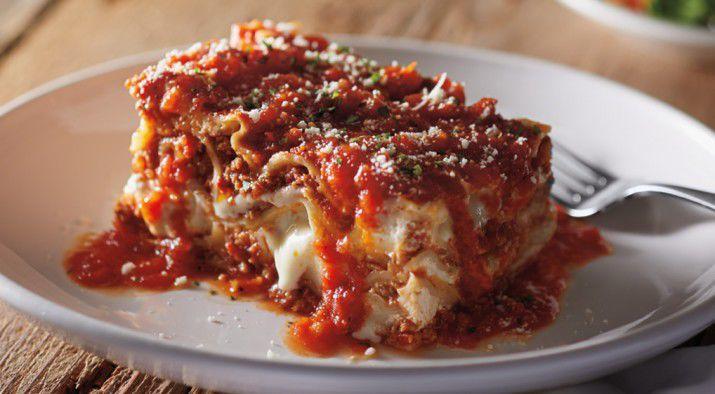 Celebrity restaurant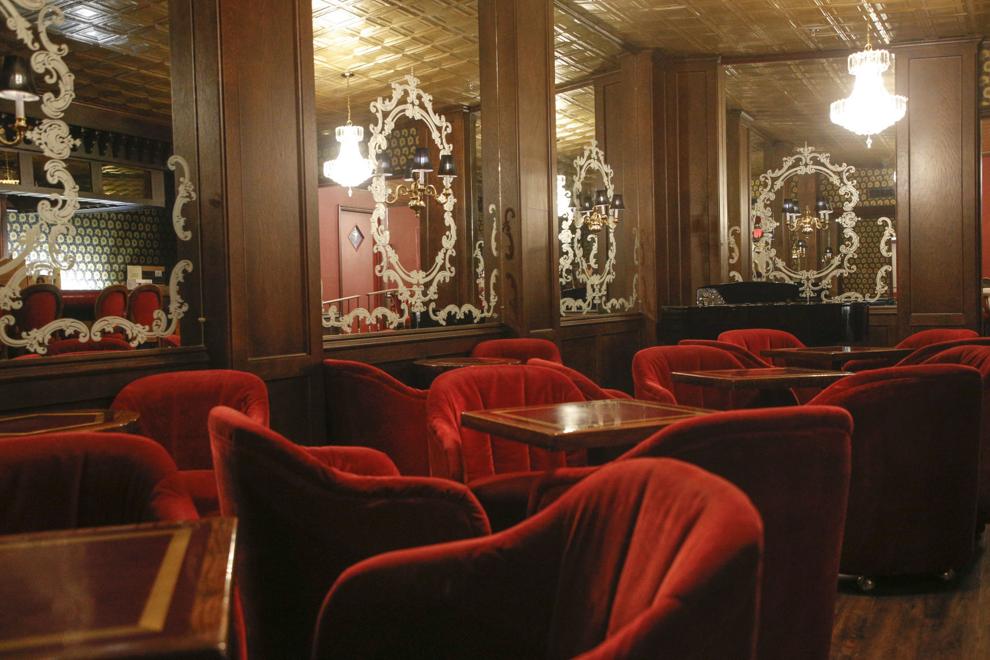 Chalkboard Restaurant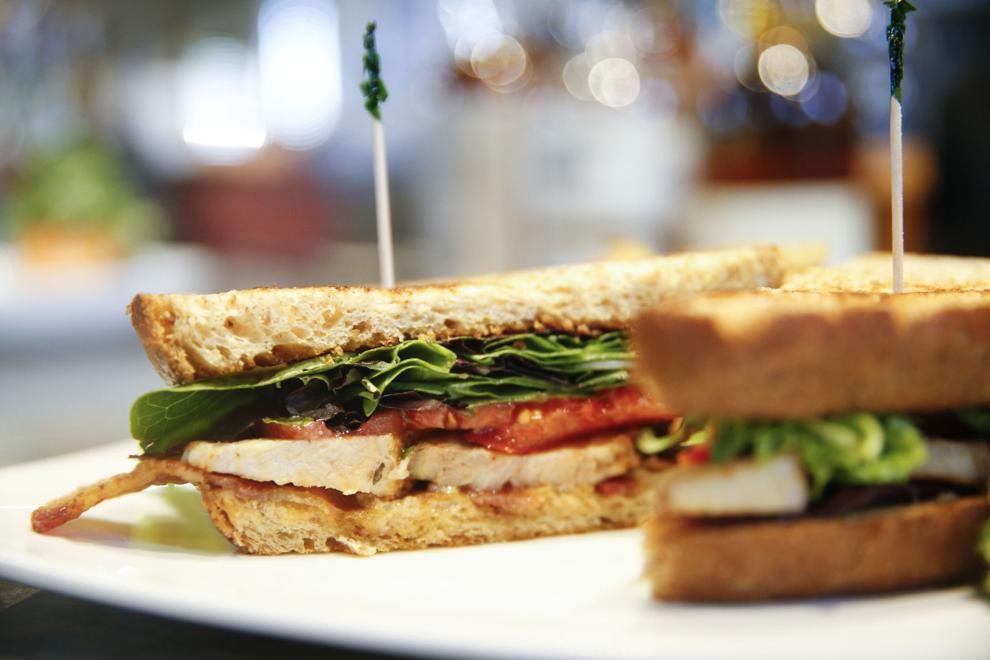 Charlie's Chicken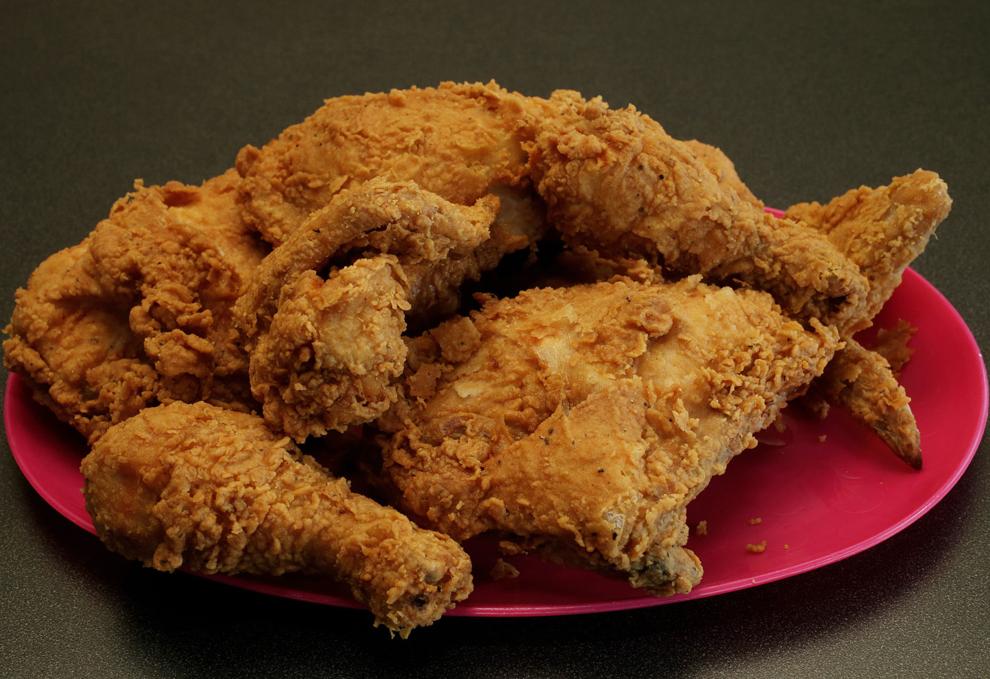 Chimera Cafe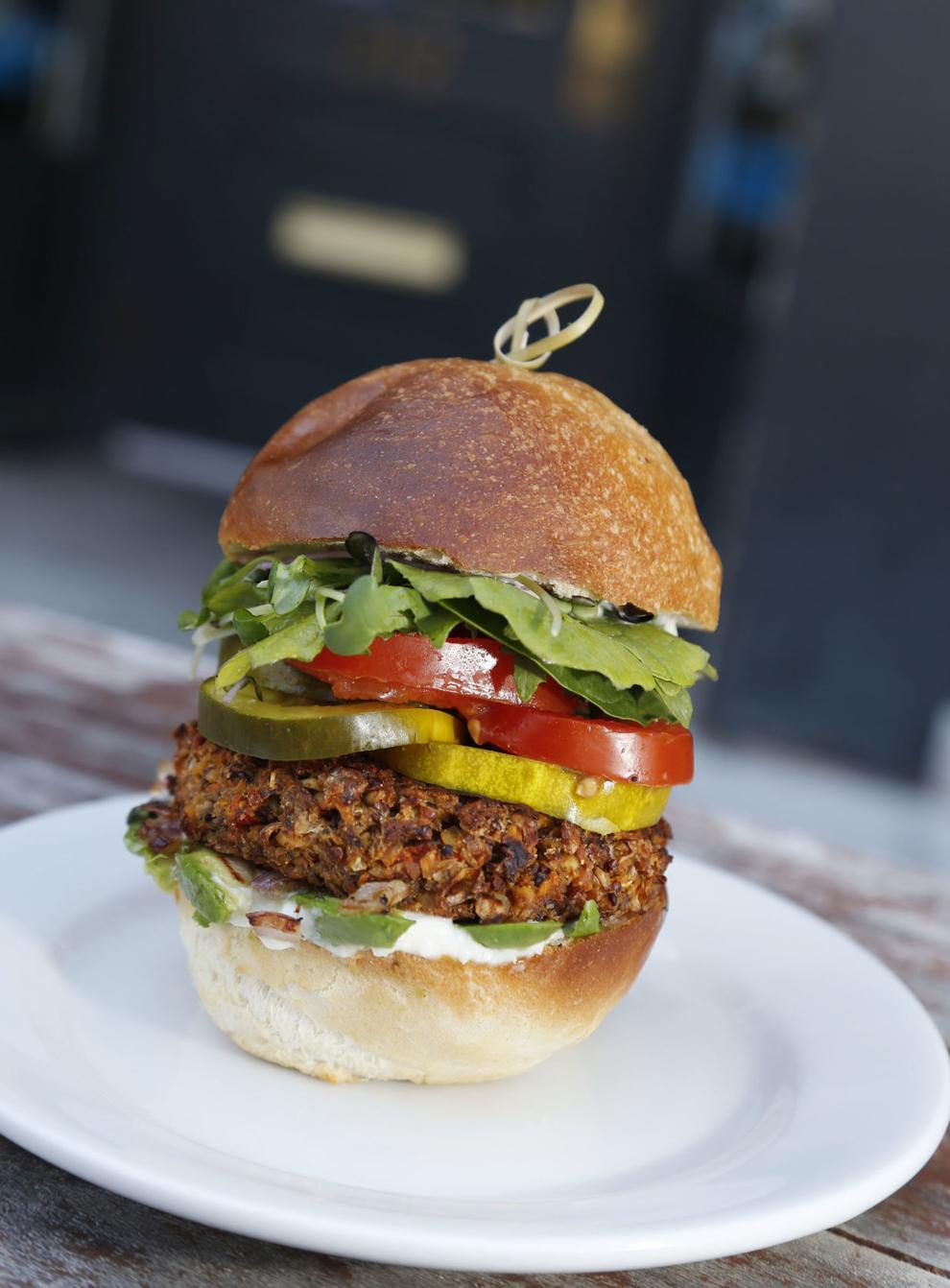 CHERRY STREET KITCHEN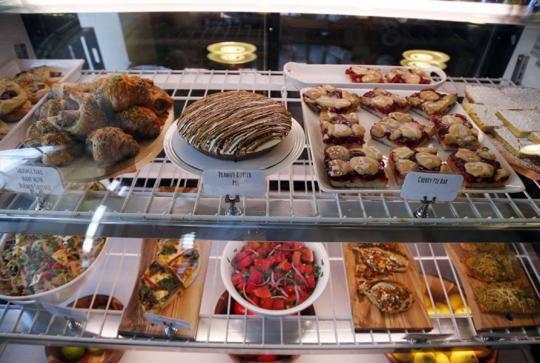 Chuy's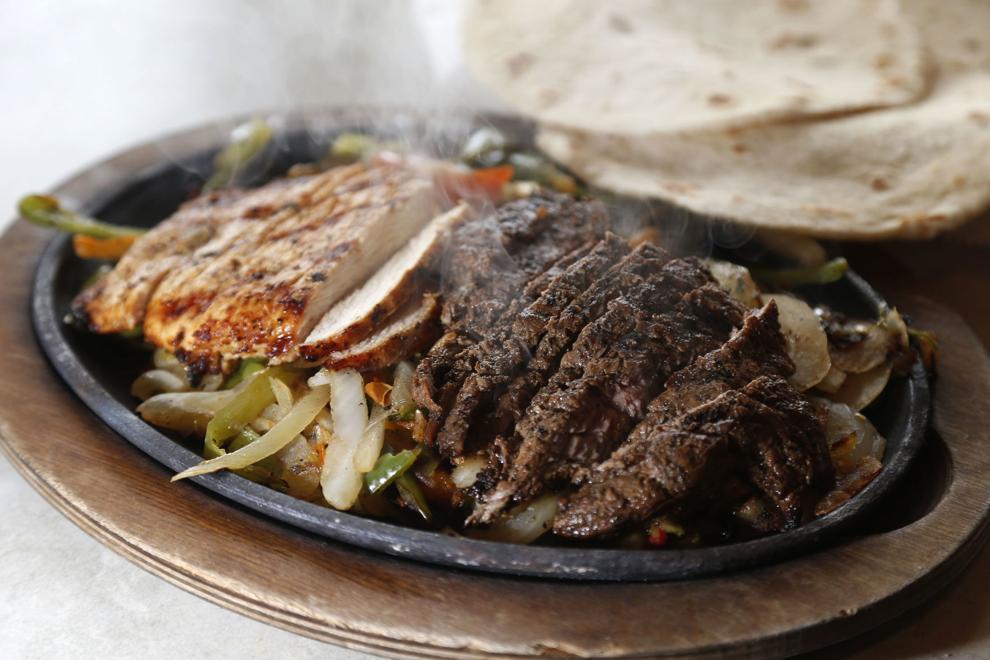 Coney I-Lander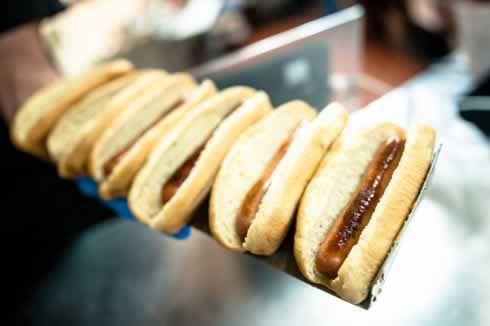 Coney Island Hot Weiners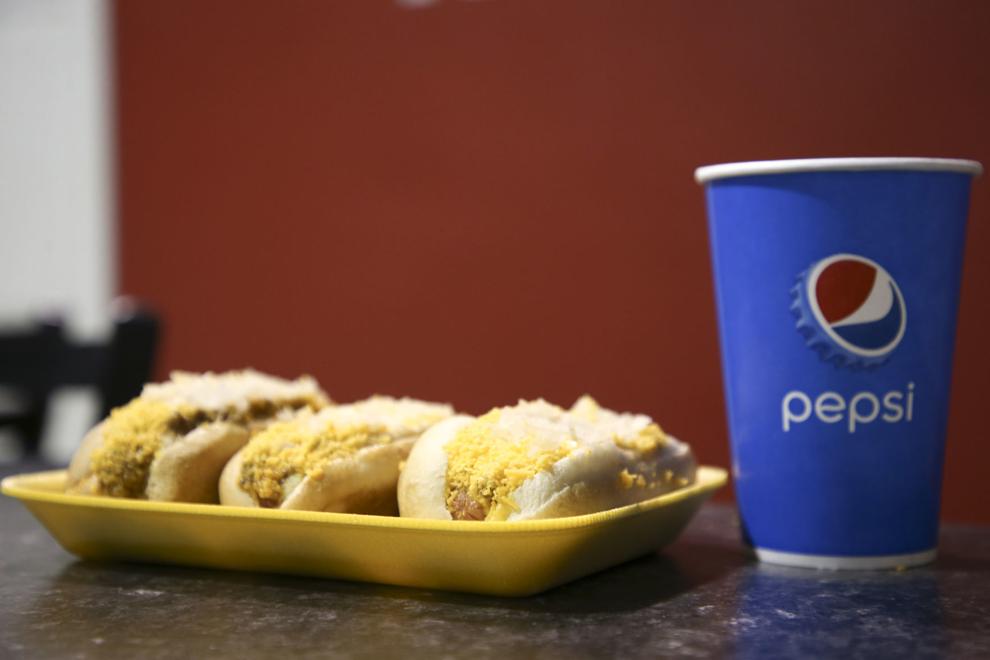 Cotton Patch Cafe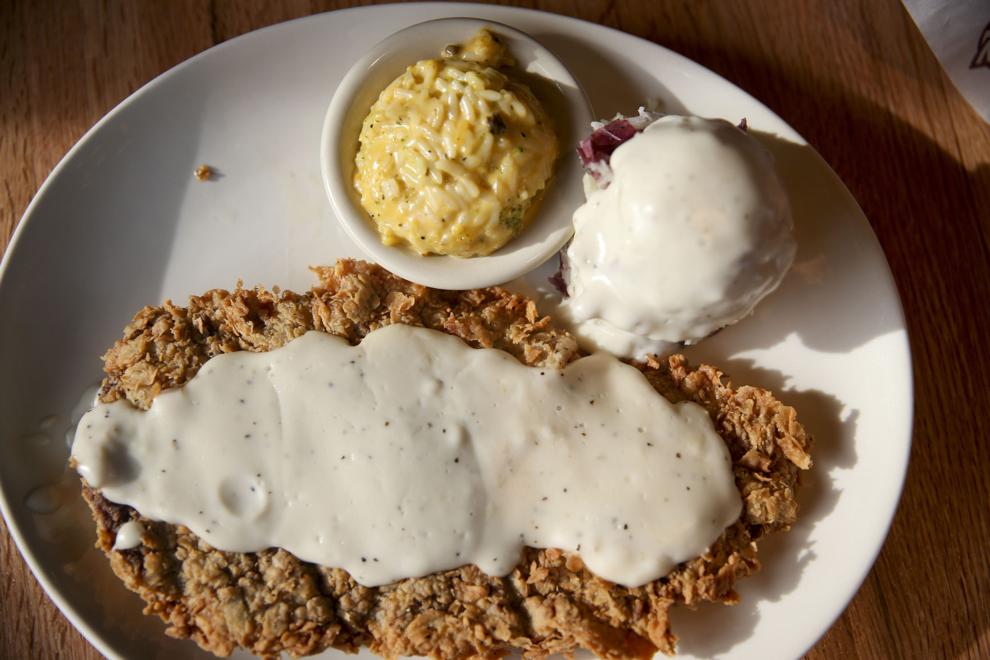 Daily Grill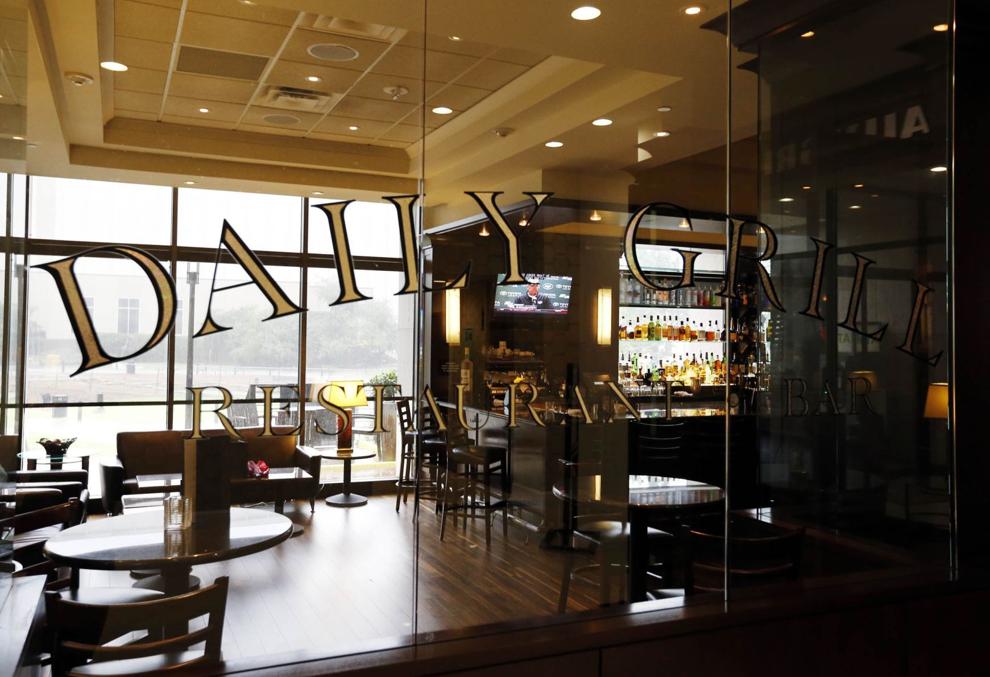 Dalesandro's Italian Cuisine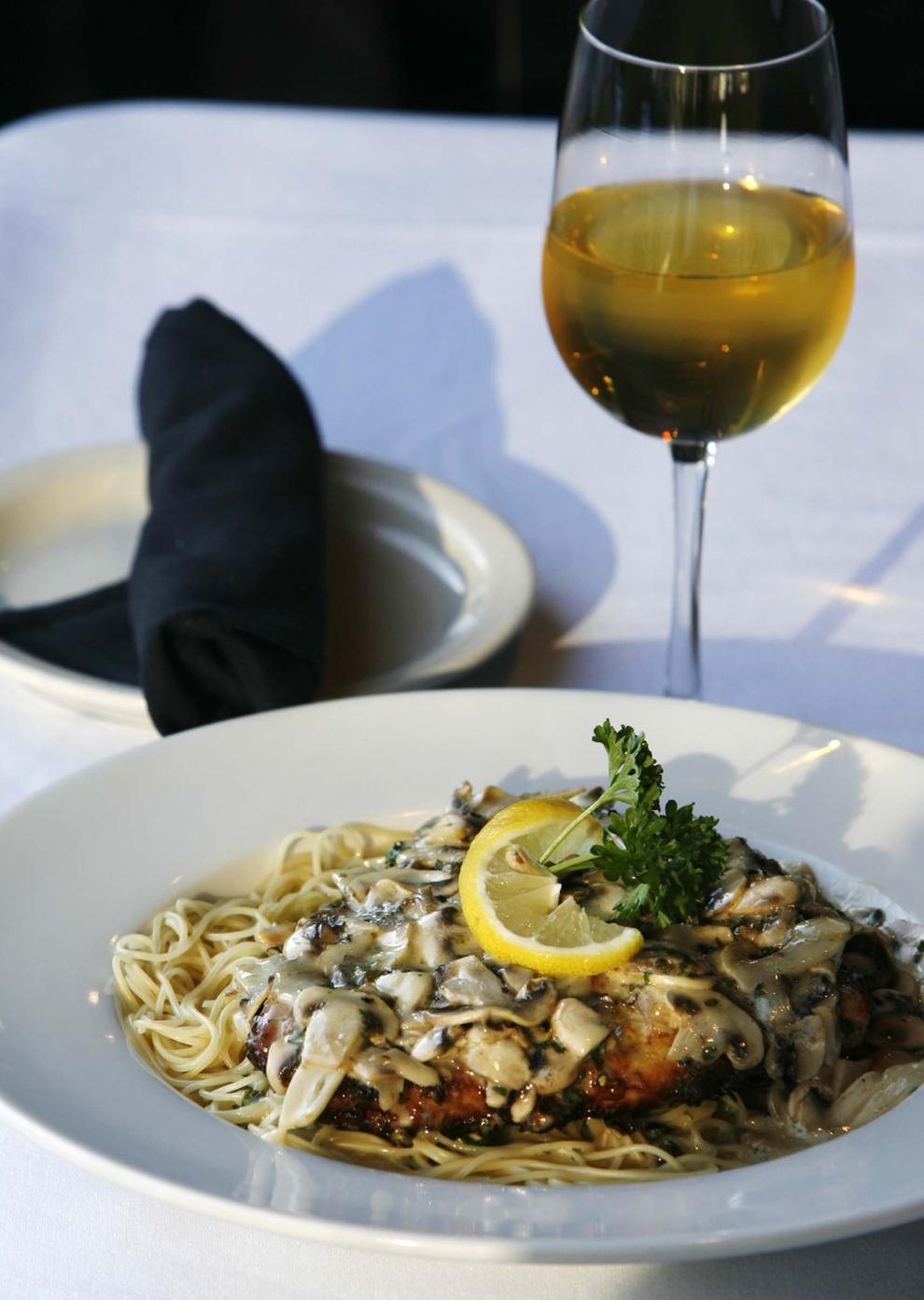 The Deuce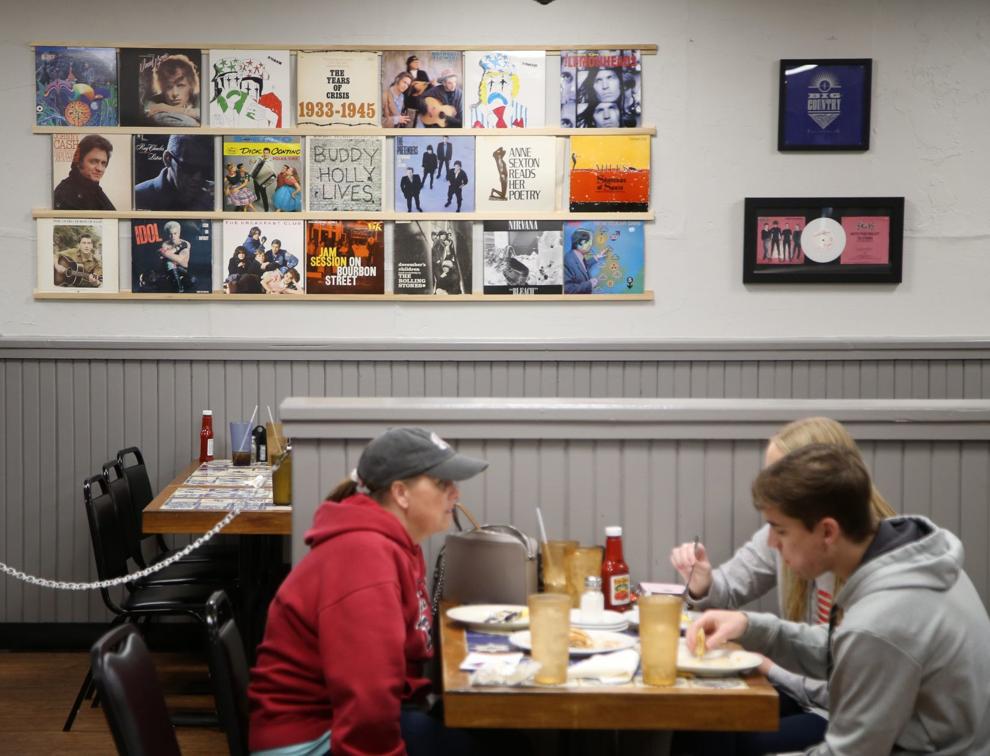 Dilly Diner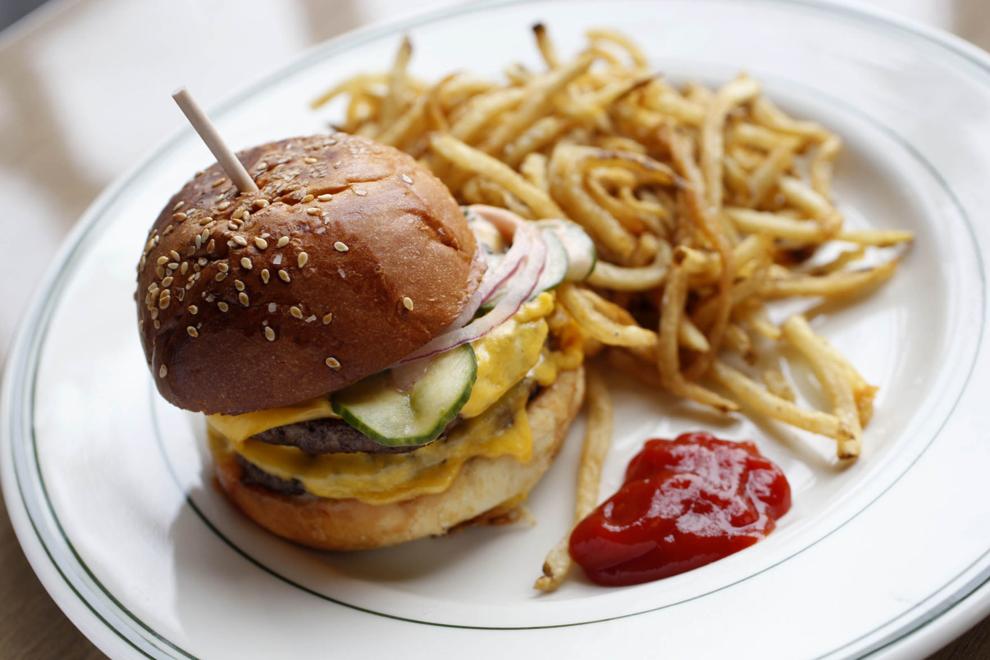 DoubleShot Coffee Co.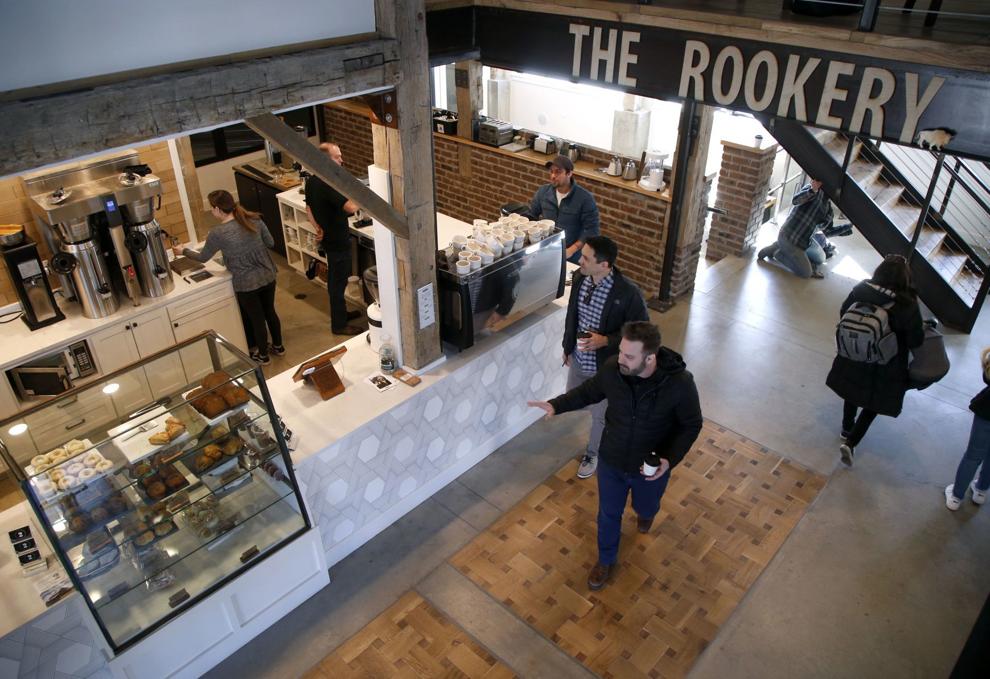 Dos Compas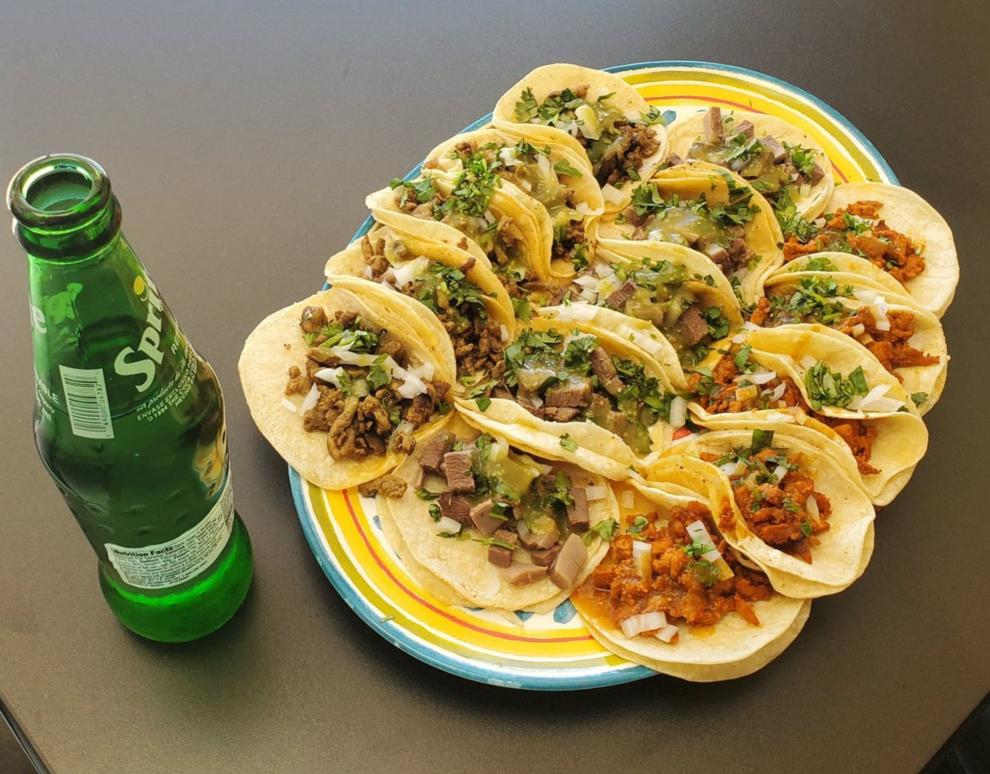 Elgin Park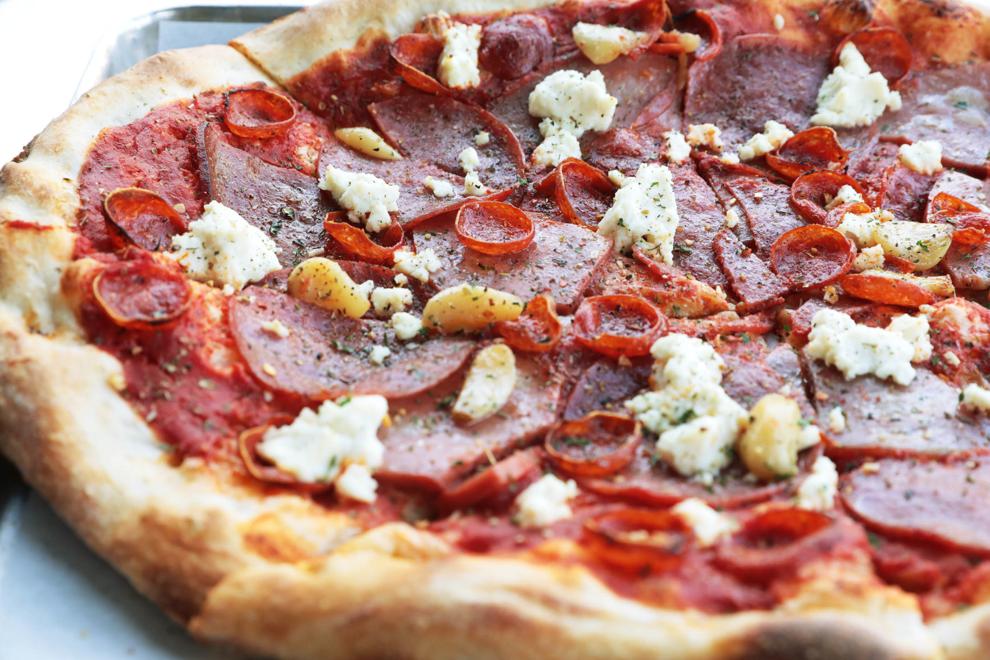 Elote
Evelyn's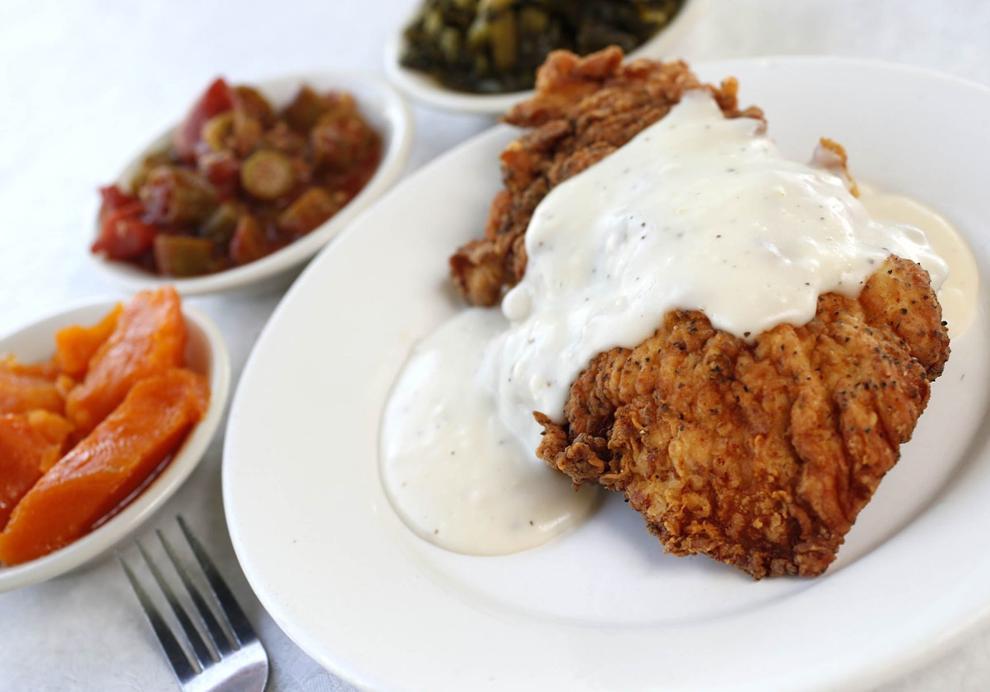 El Ranchero
El Viejos Mexican Grill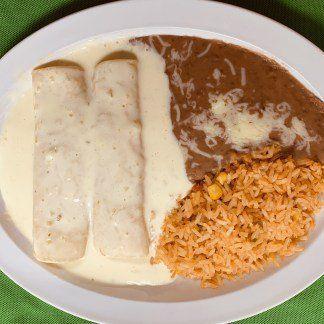 Fat Guys Burger Bar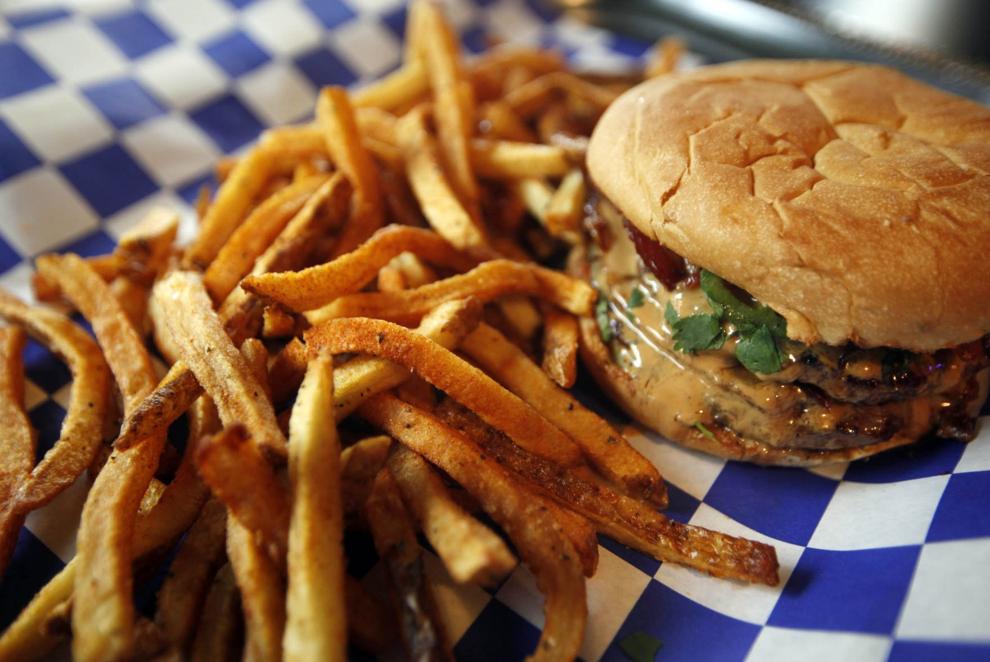 Fassler Hall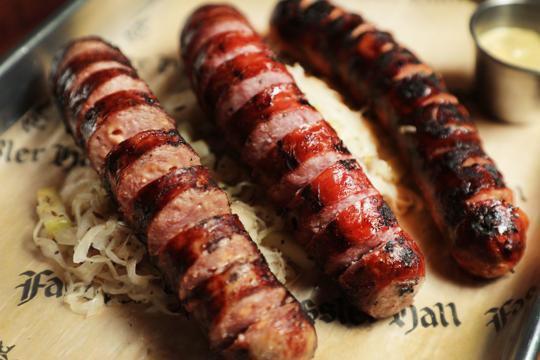 Fiesta Mambo and Casa De Reyes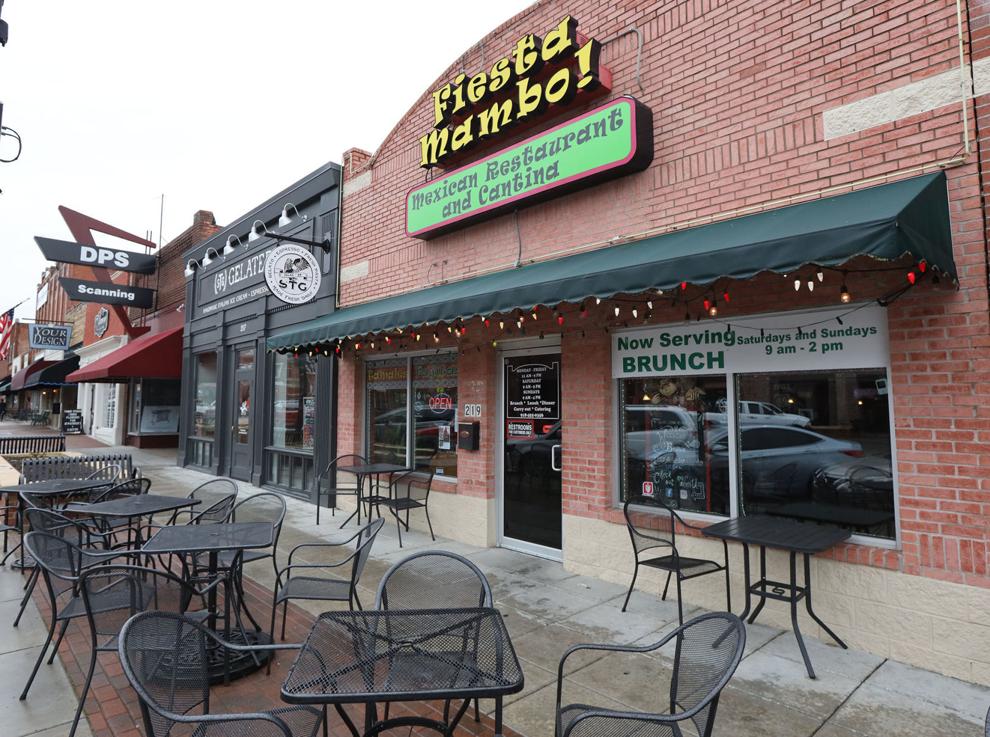 First Watch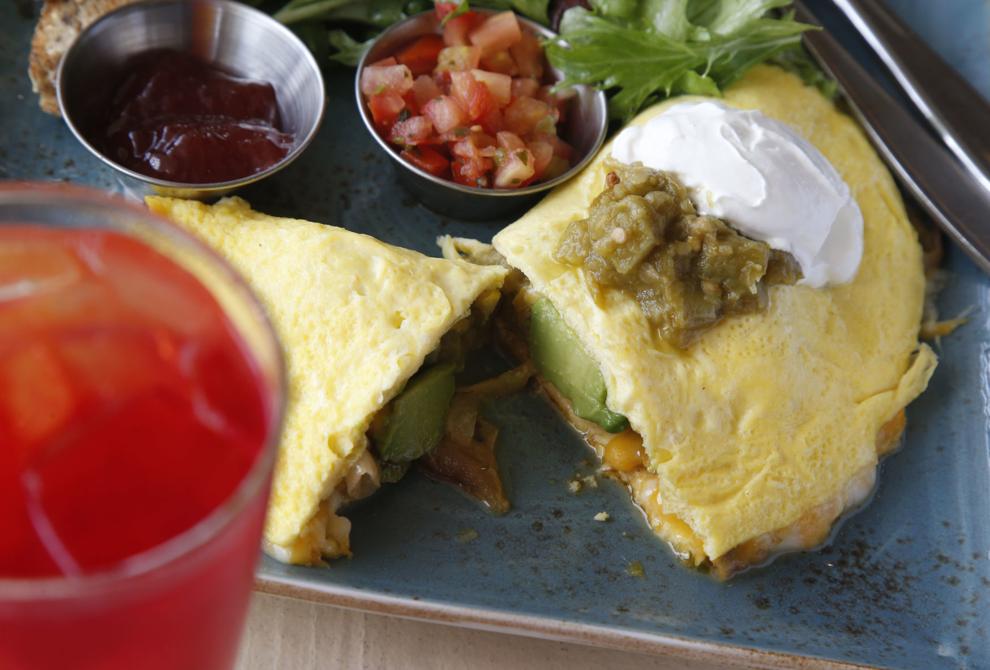 Forest Ridge Golf Course Rockin' R Ranch House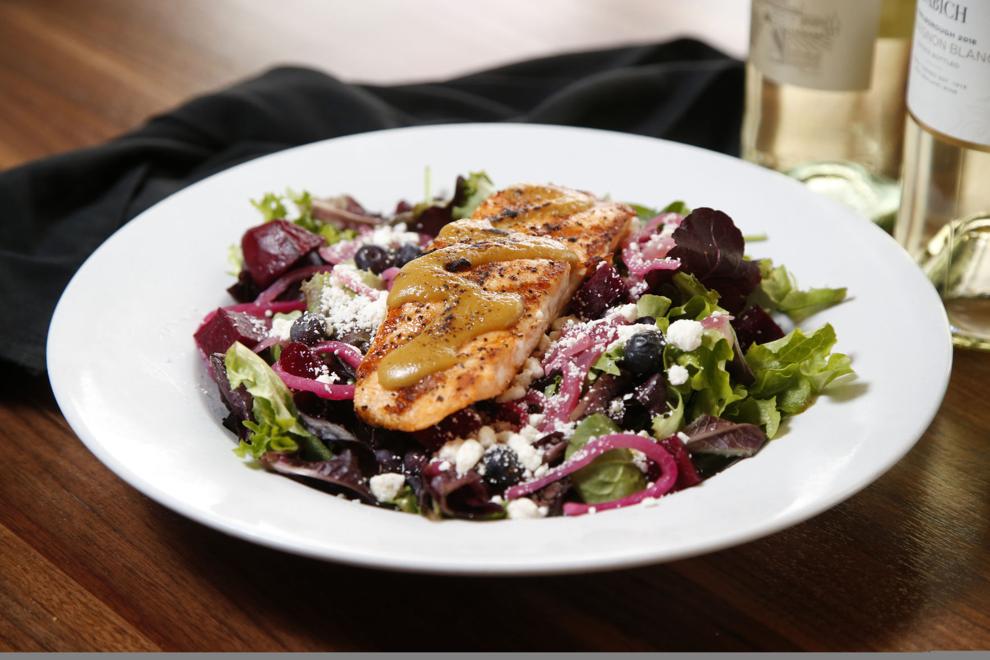 Fleming's Prime Steakhouse & Wine Bar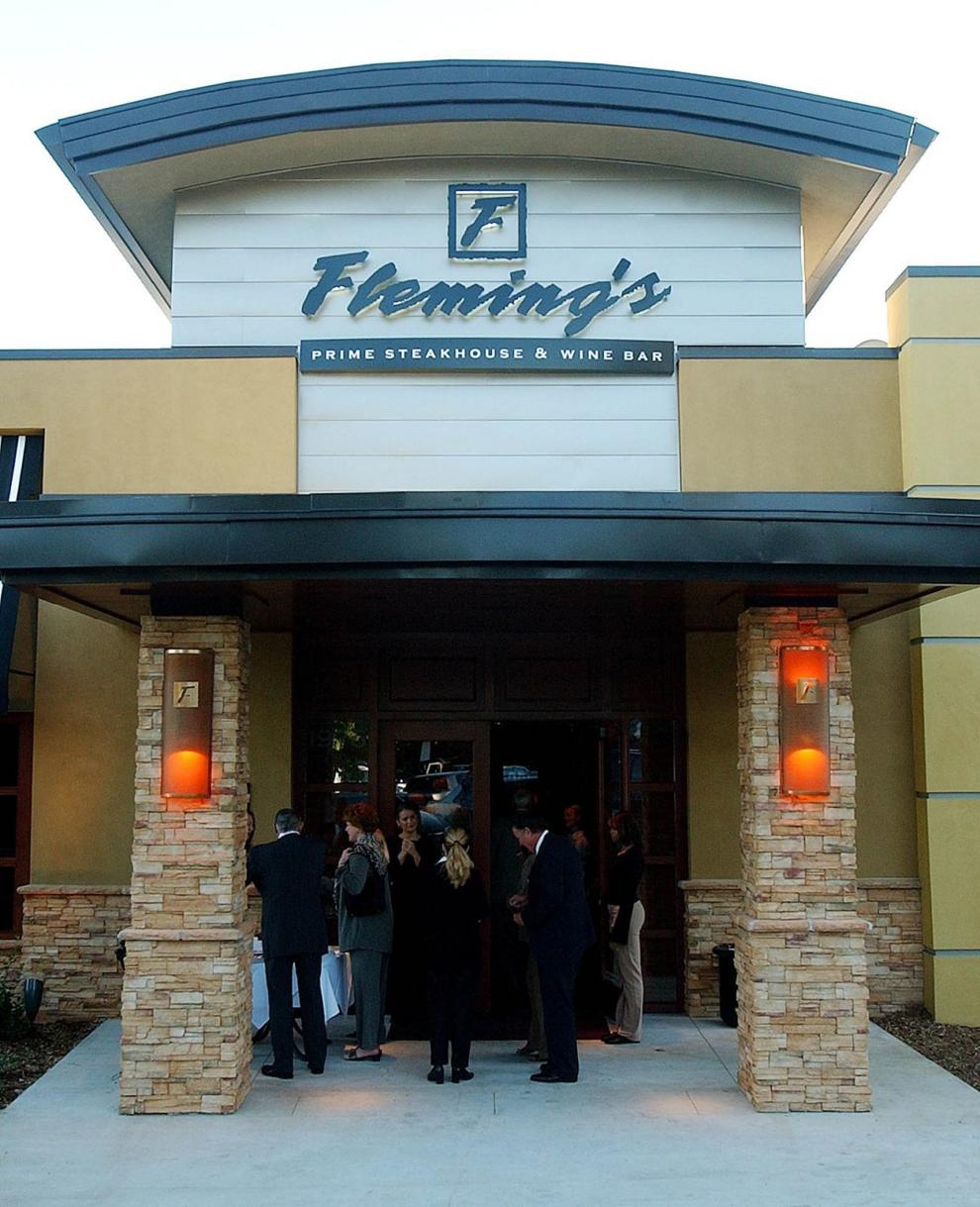 Flo's Burger Diner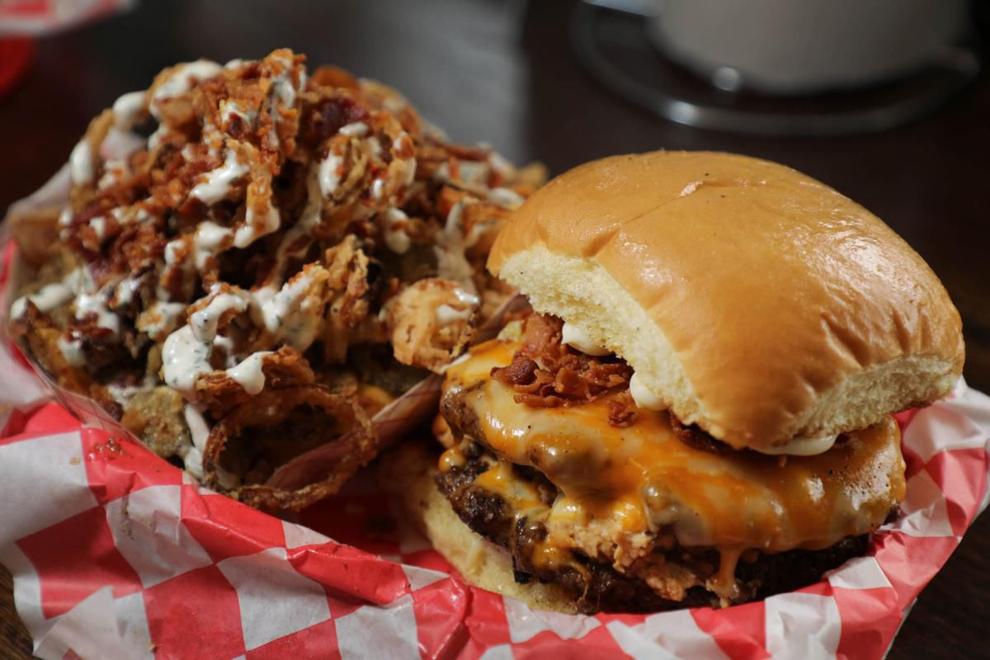 Flying Burger & Seafood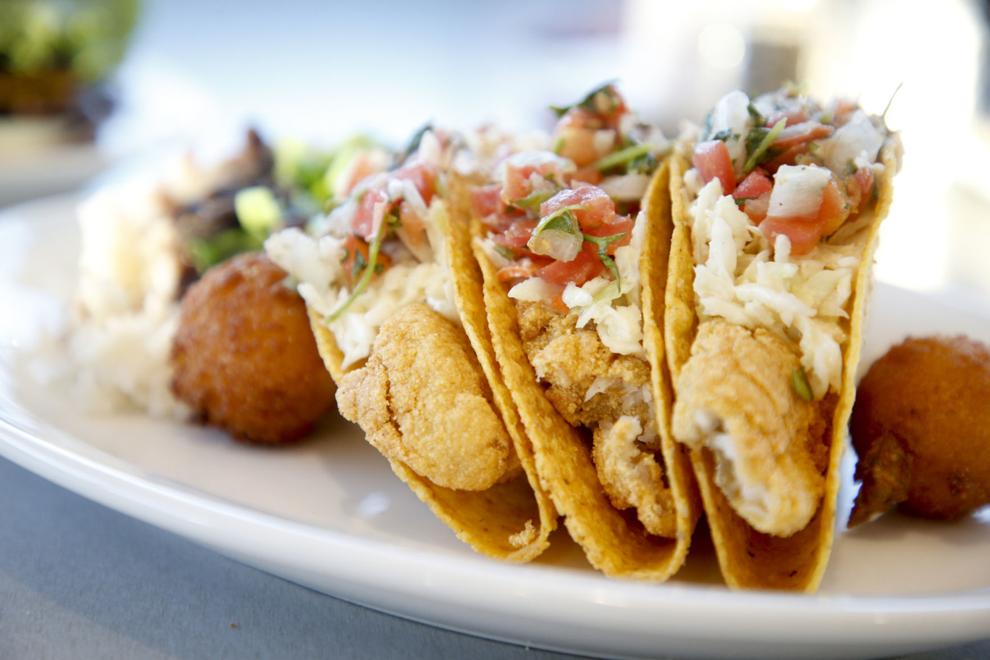 Foolish Things Bar and Biscuit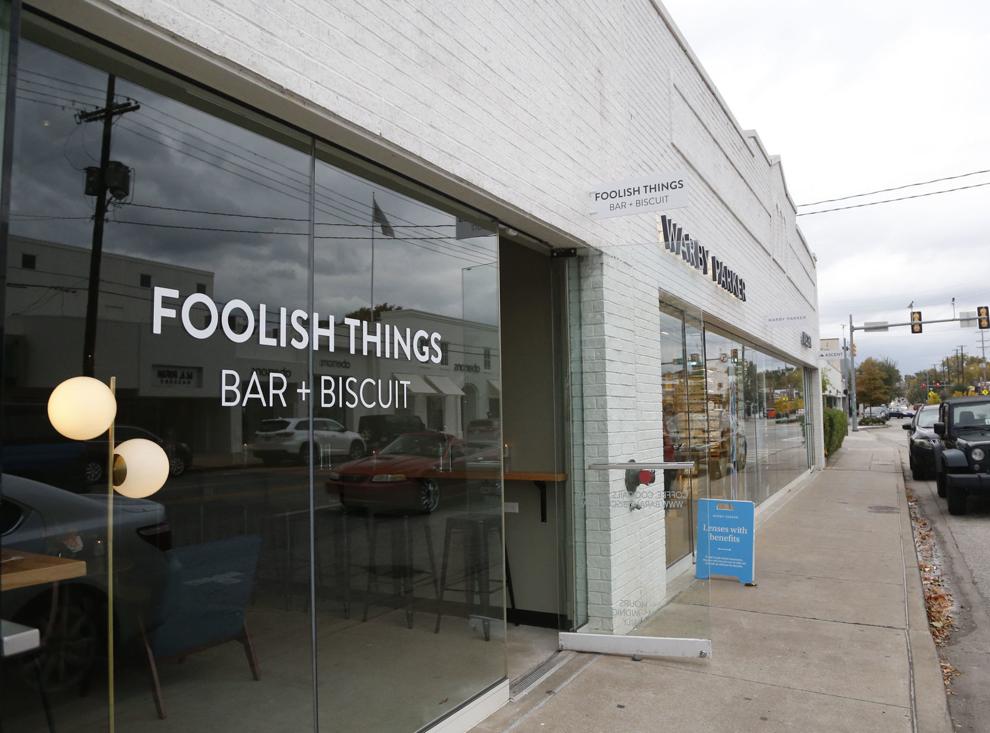 Fox and Hound Pub & Grill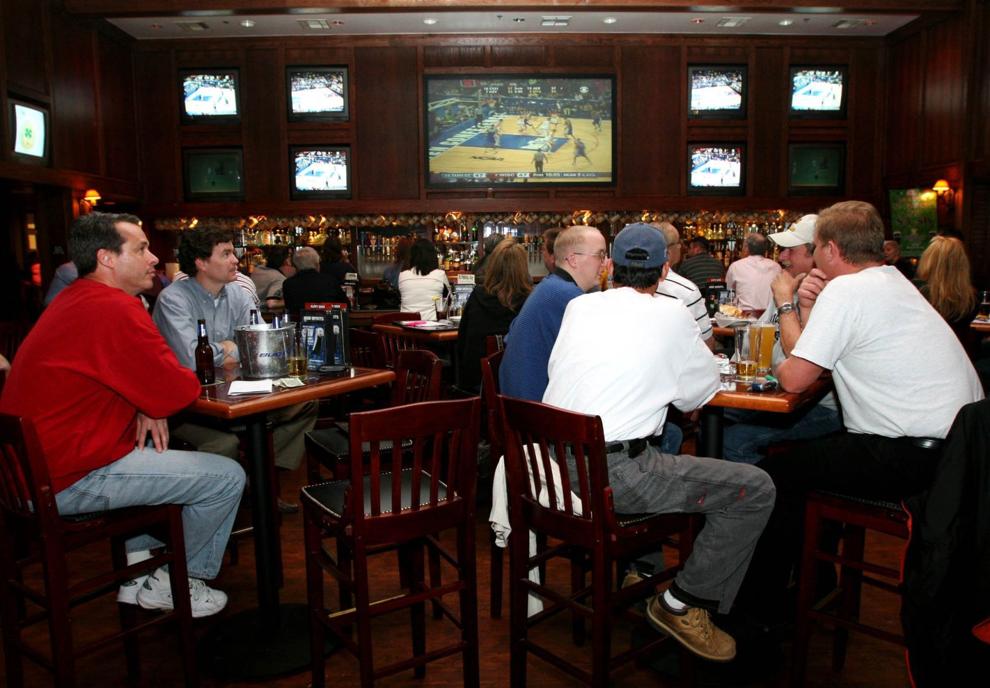 Freckles Frozen Custard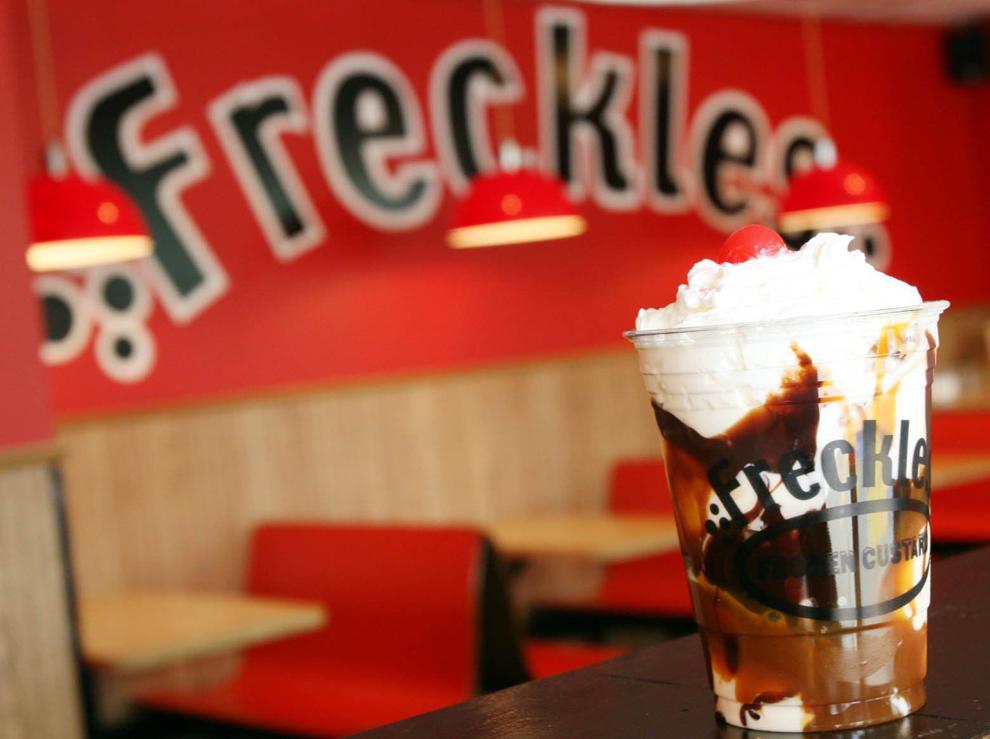 Freddie's BBQ & Steak House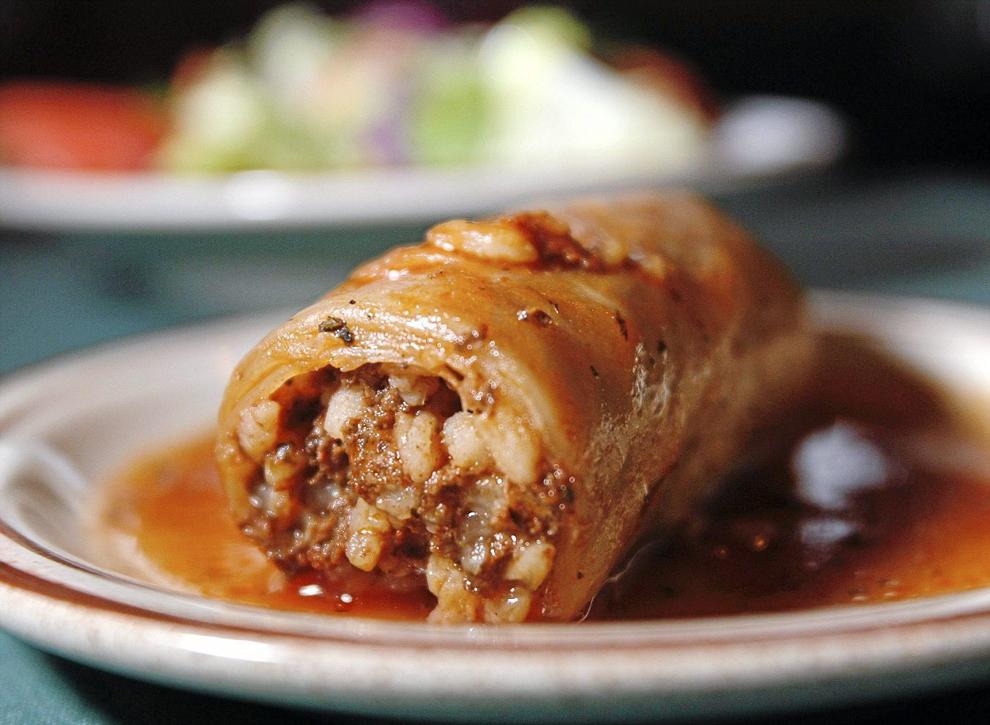 Golden Corral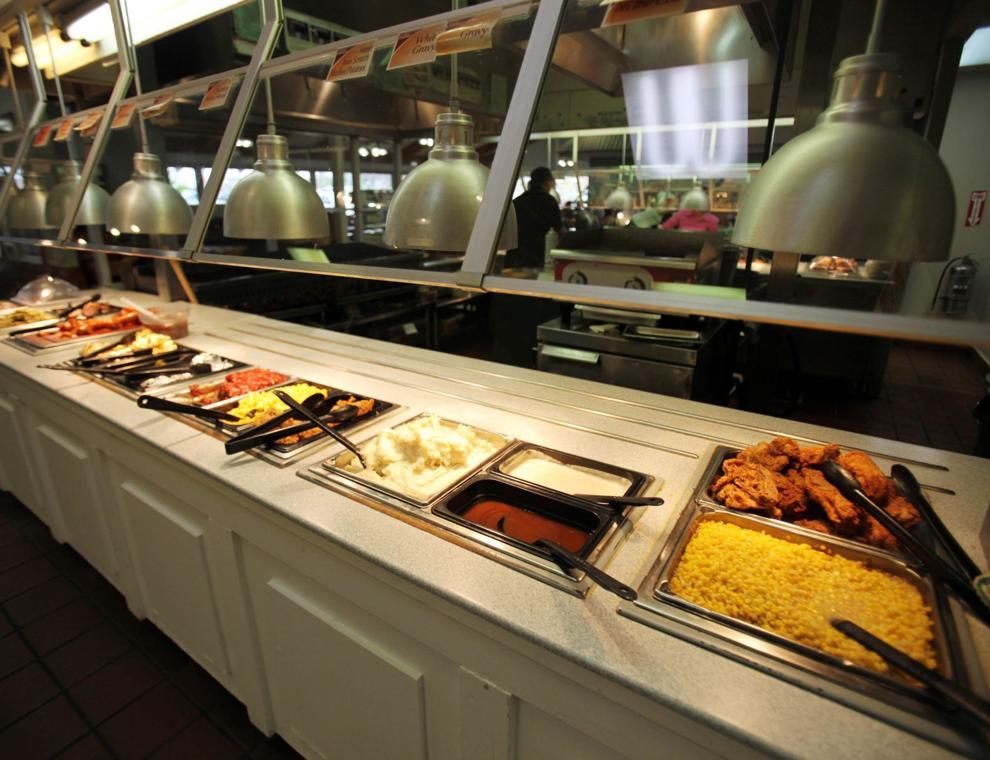 The Hamlet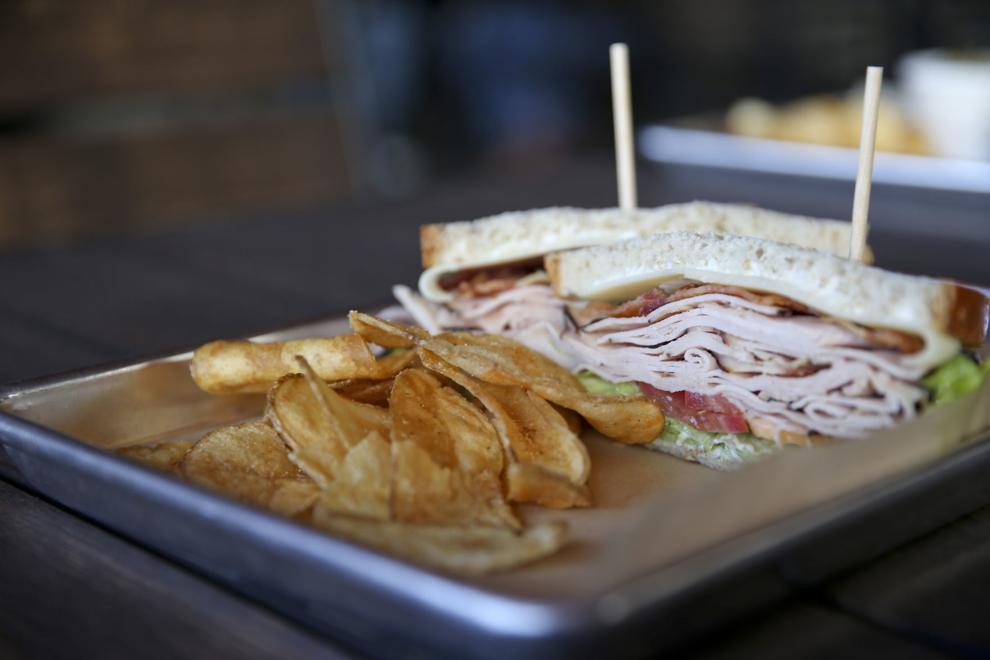 Herbert's Specialty Meats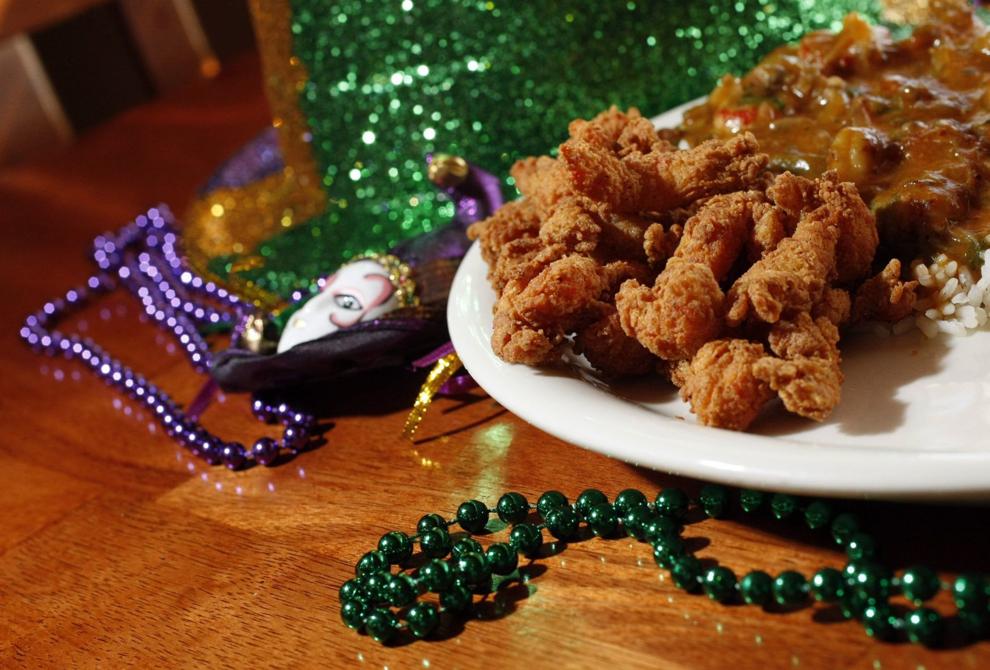 Hideaway Pizza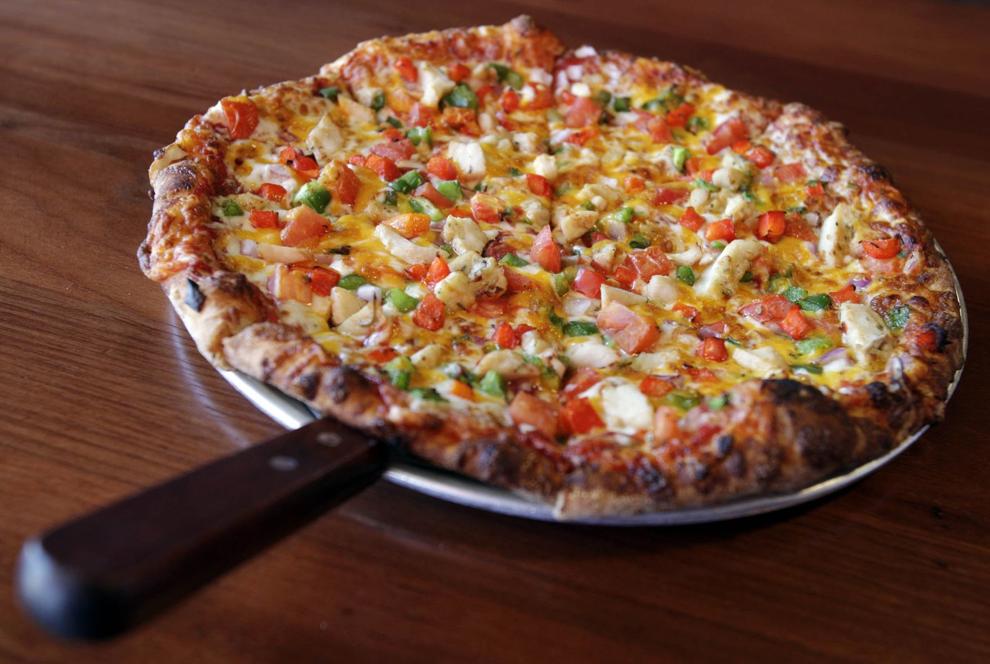 High Dive Tulsa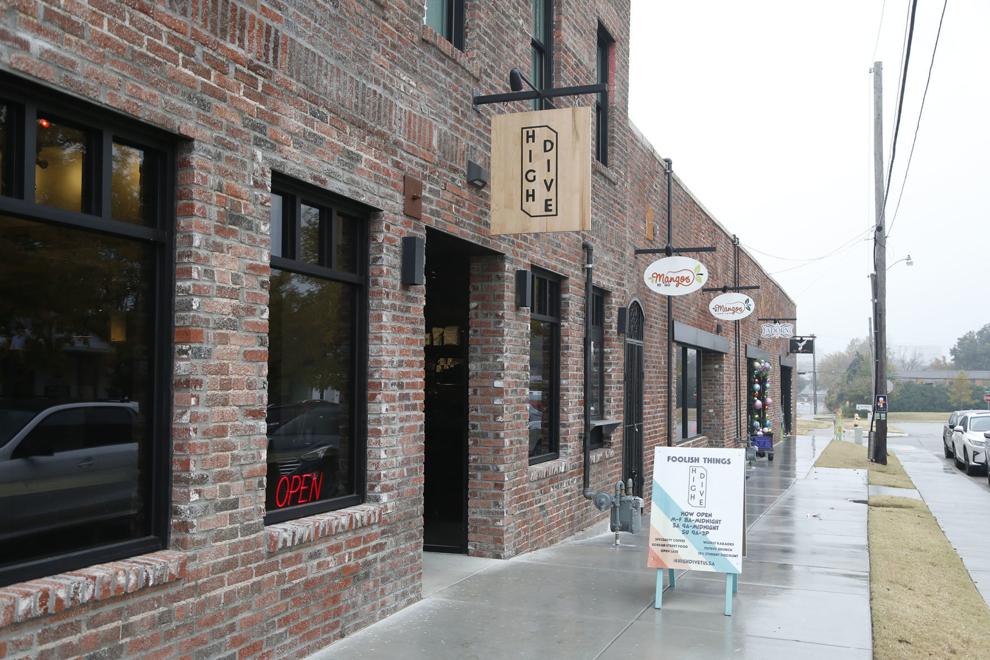 Hooters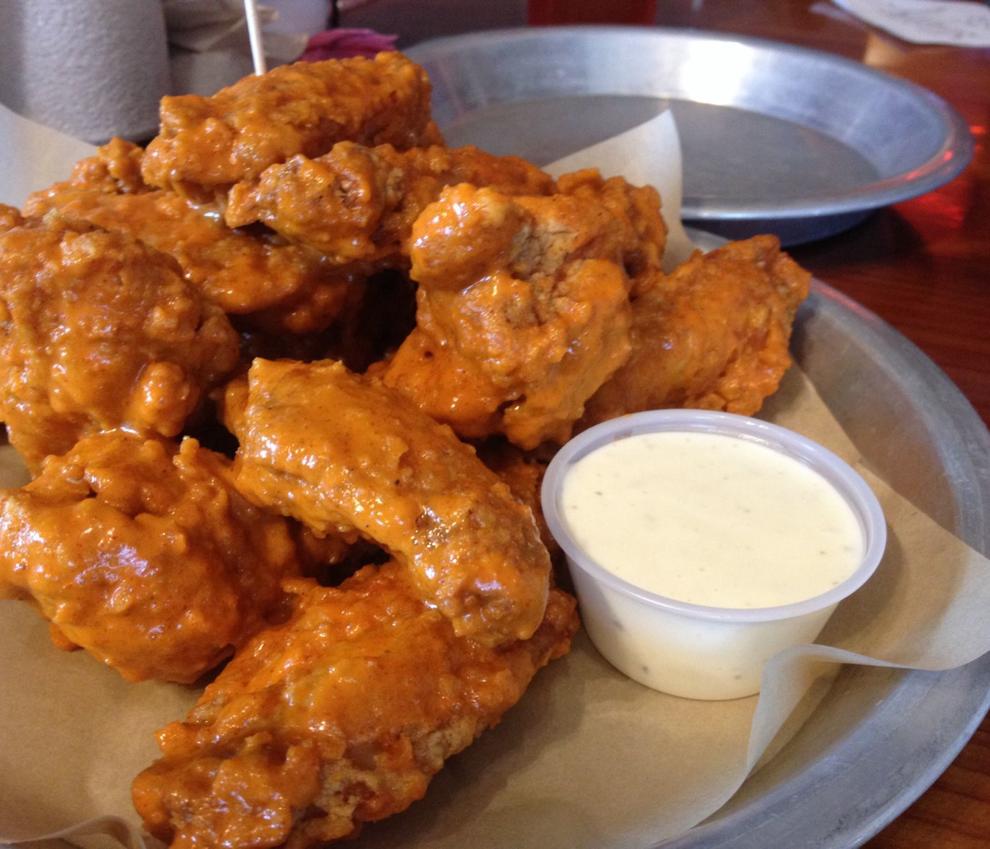 The Hungry Ninja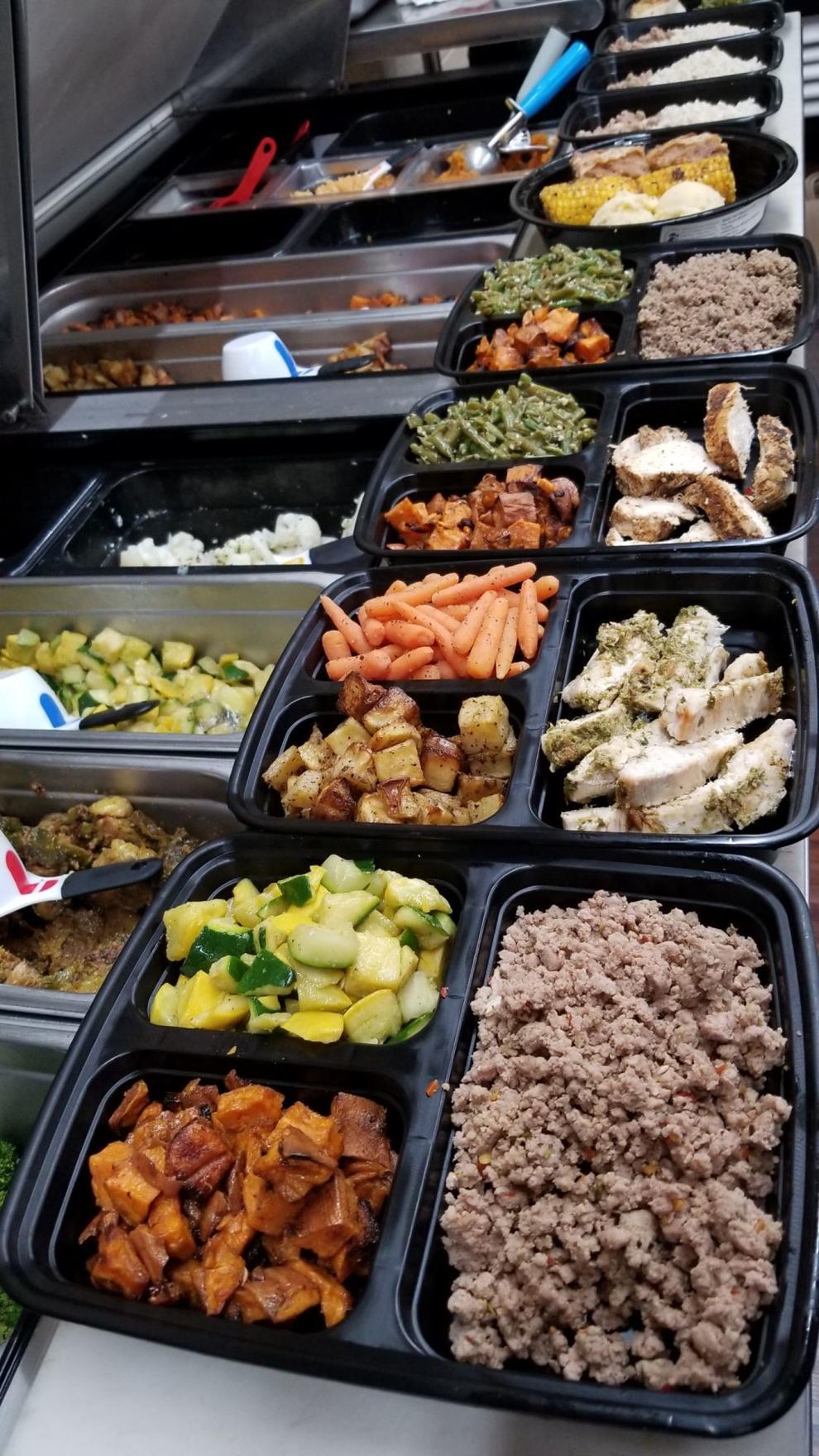 India Palace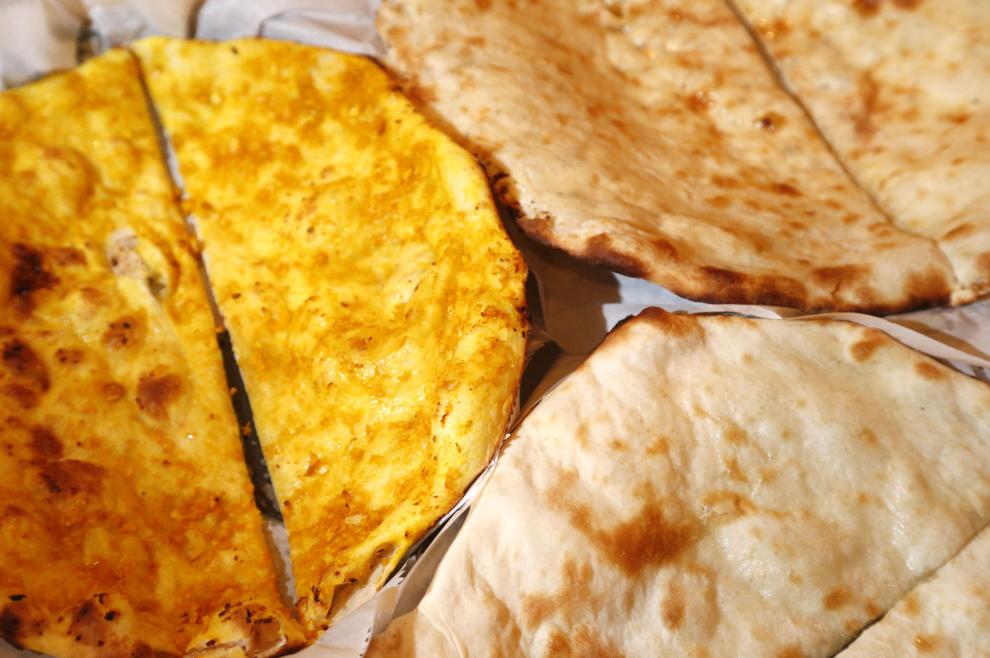 In the Raw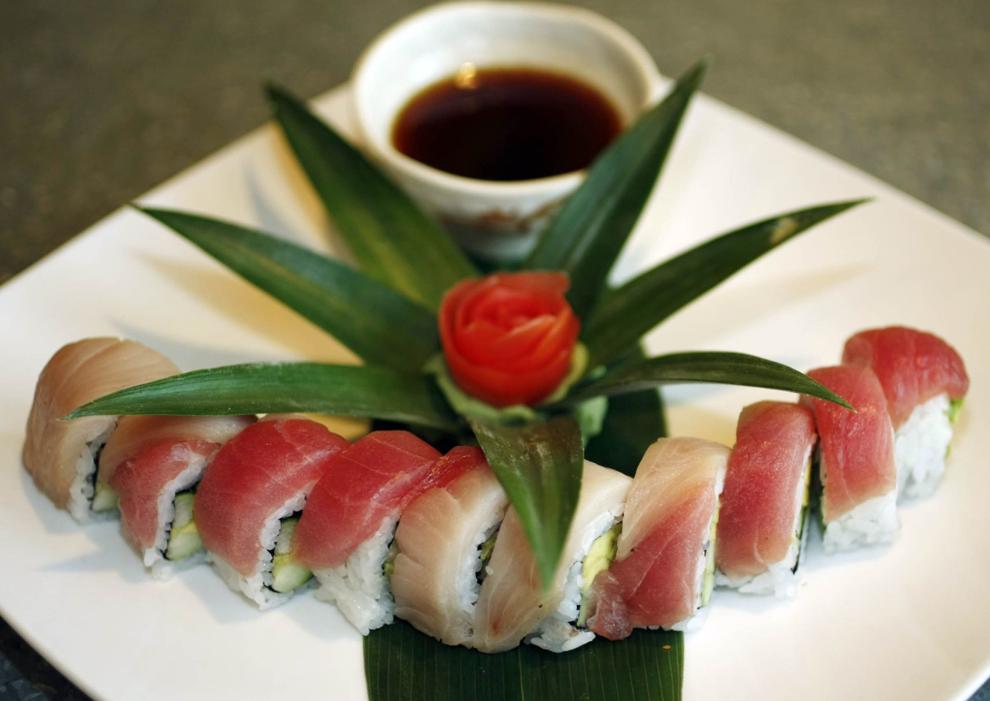 J.J.'s Gourmet Burger Cafe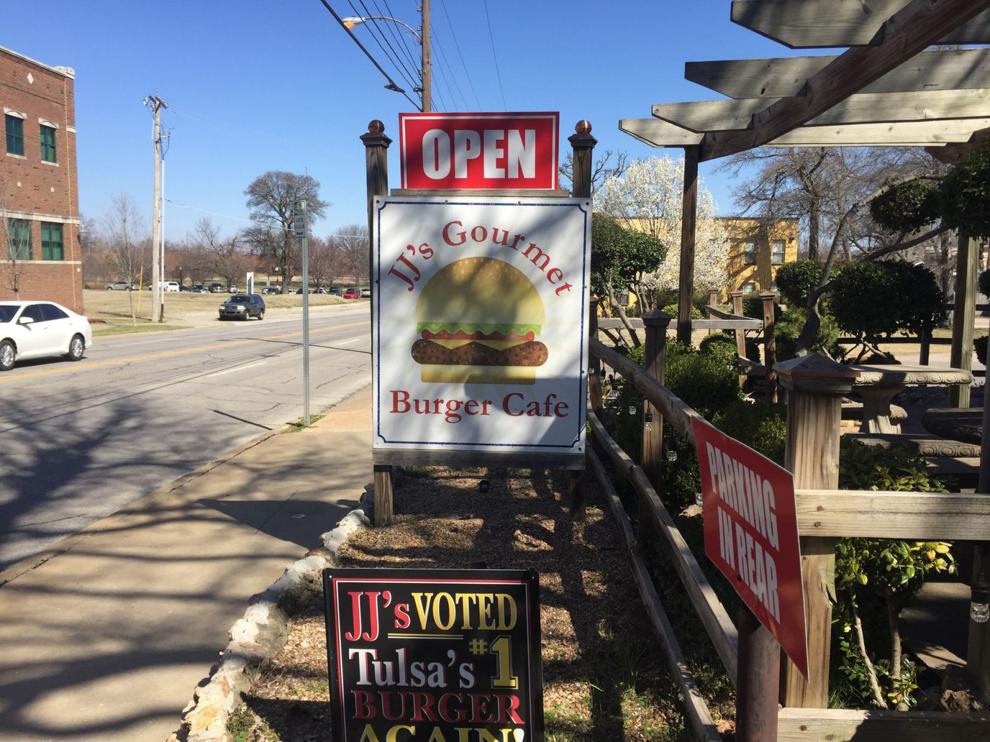 Jane's Delicatessen
Jamil's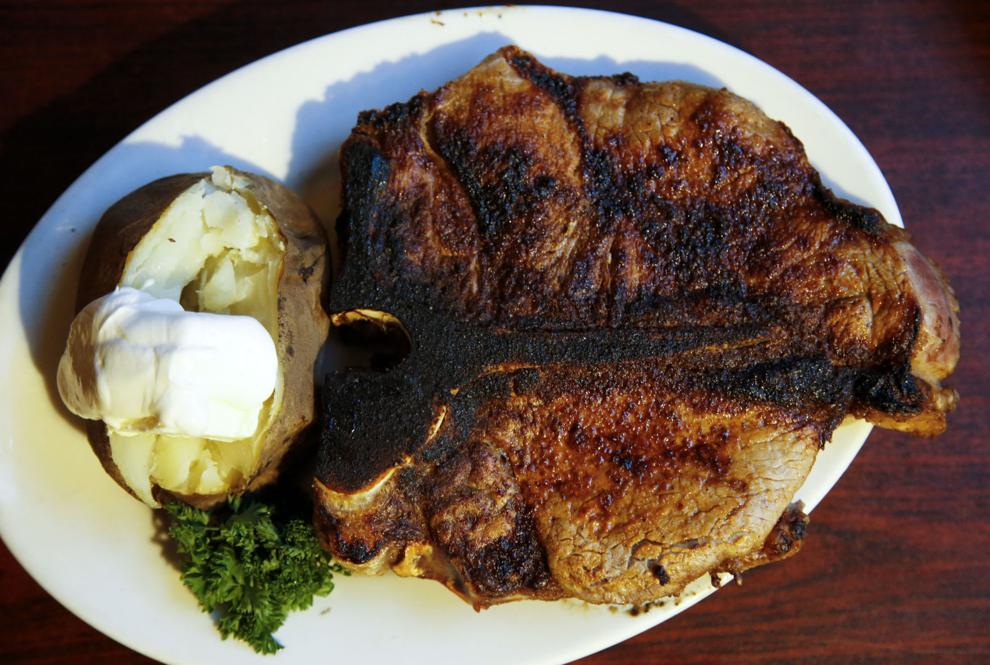 Jimmy John's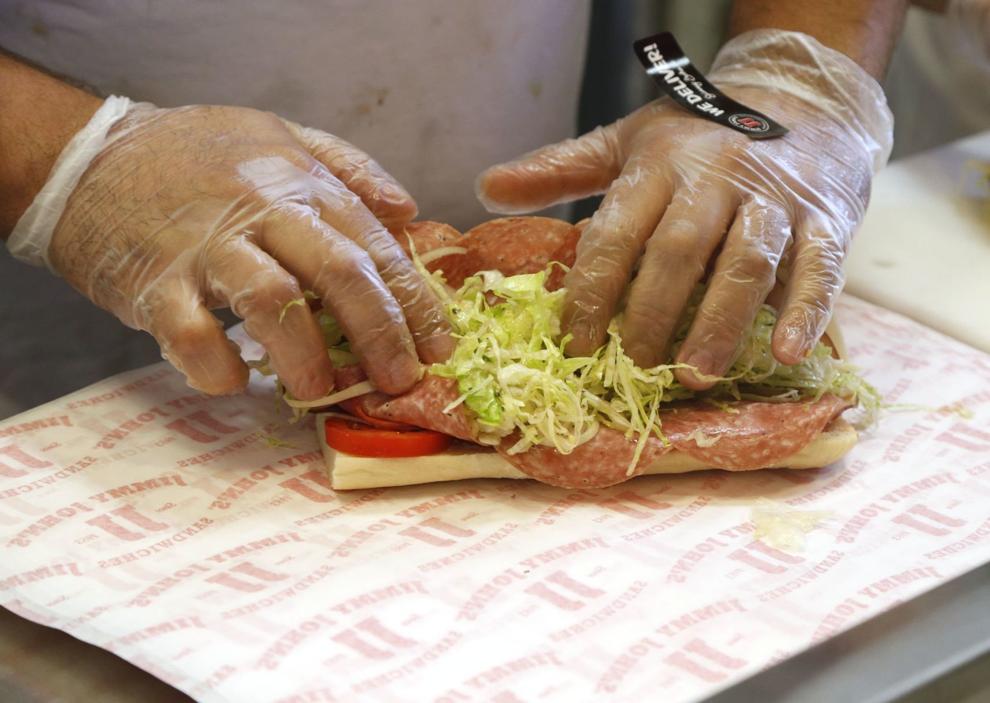 Jimmy's New York Pizzeria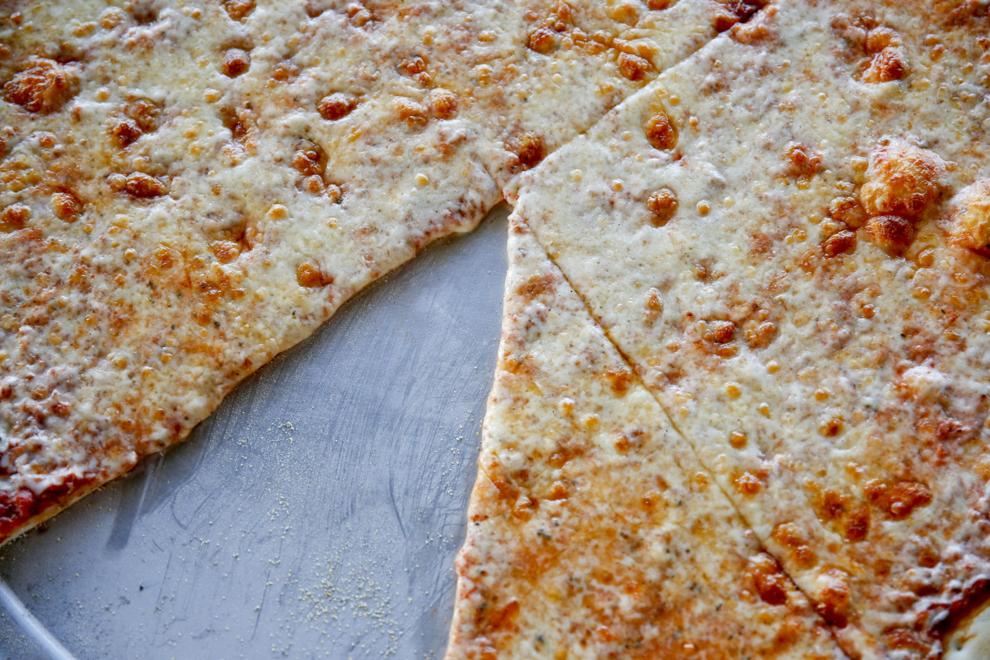 Jinya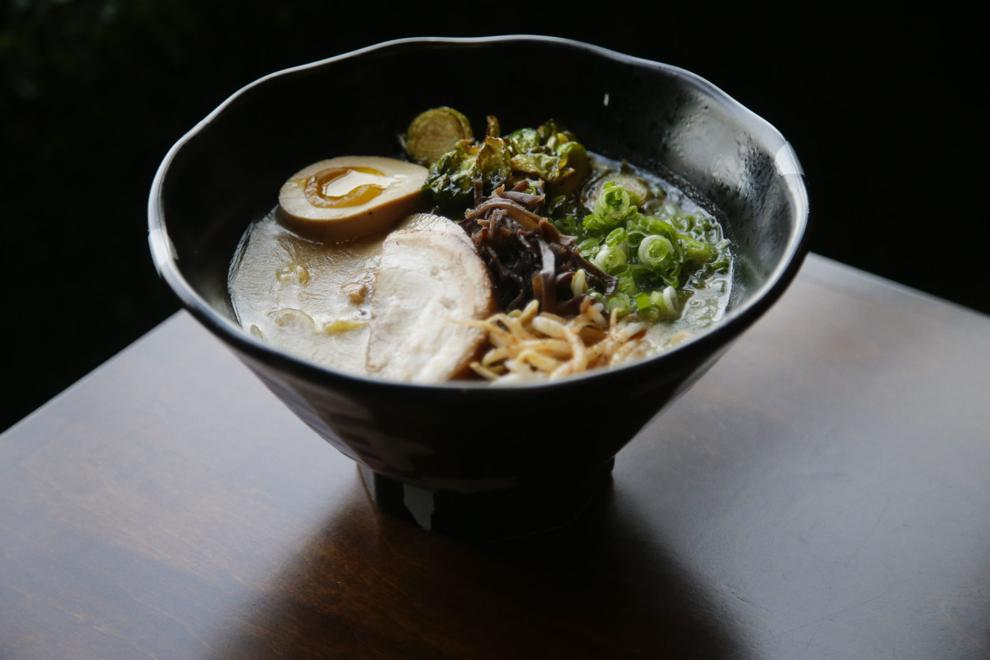 KEO
Kilkenny's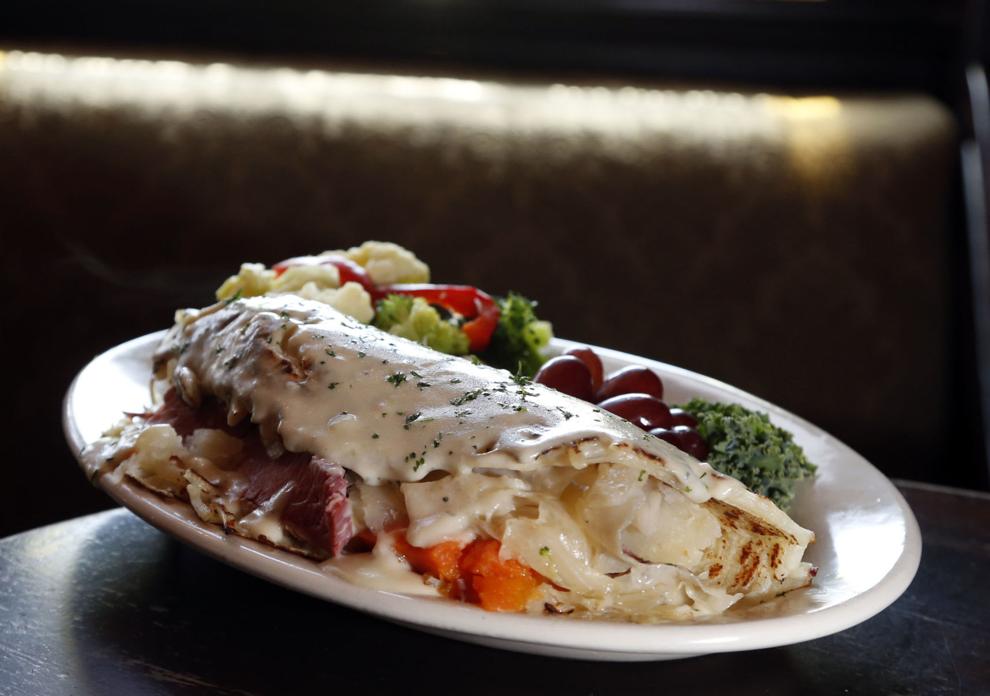 Knotty Pig BBQ, Burger & Chili House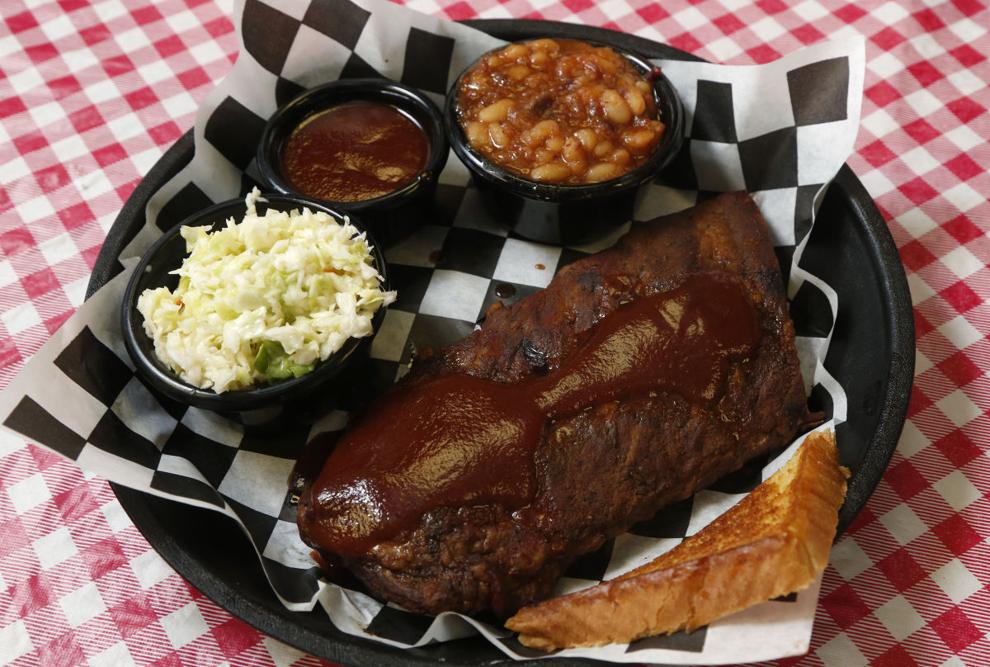 Laffa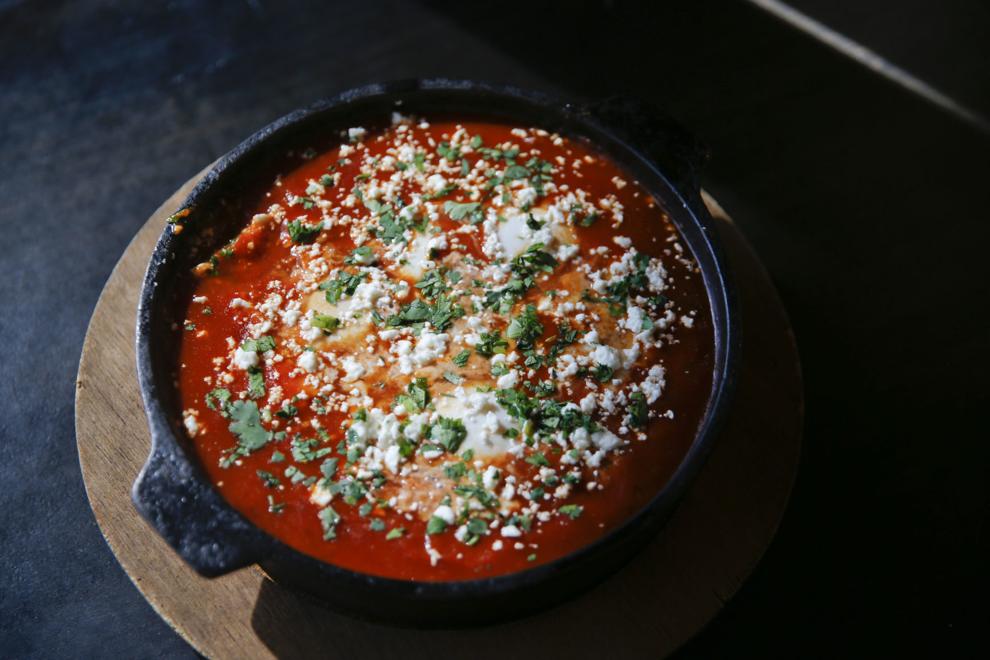 Lambrusco'z To-Go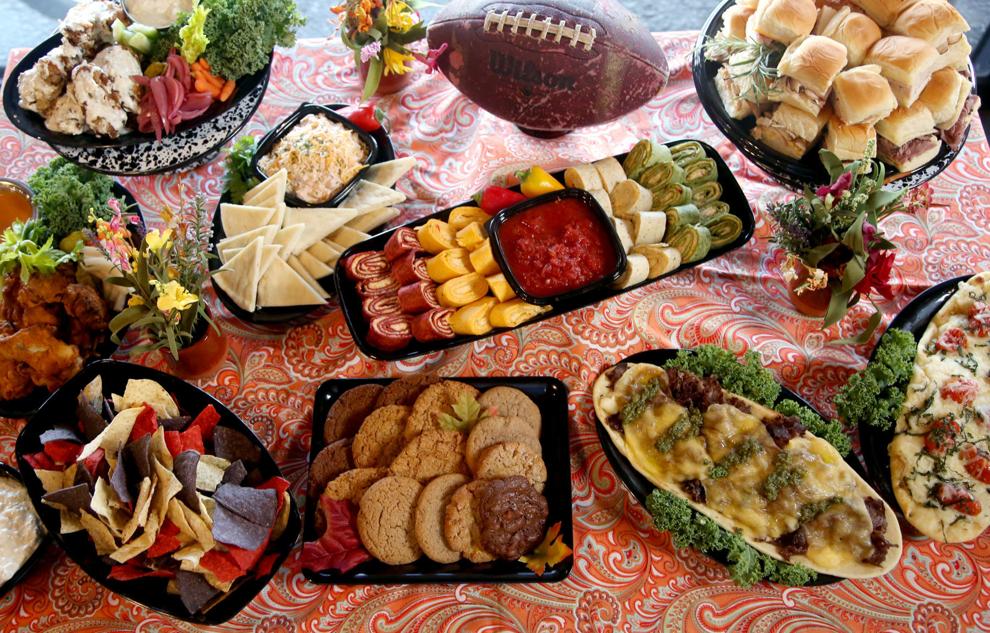 Lanna Thai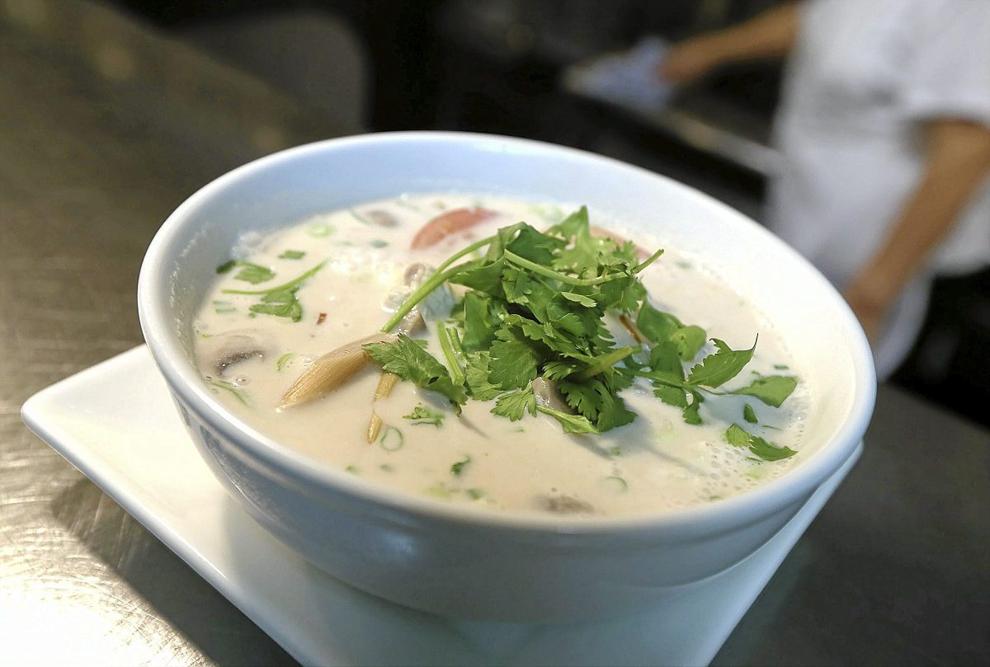 La Roma Pizza and Mediterranean Food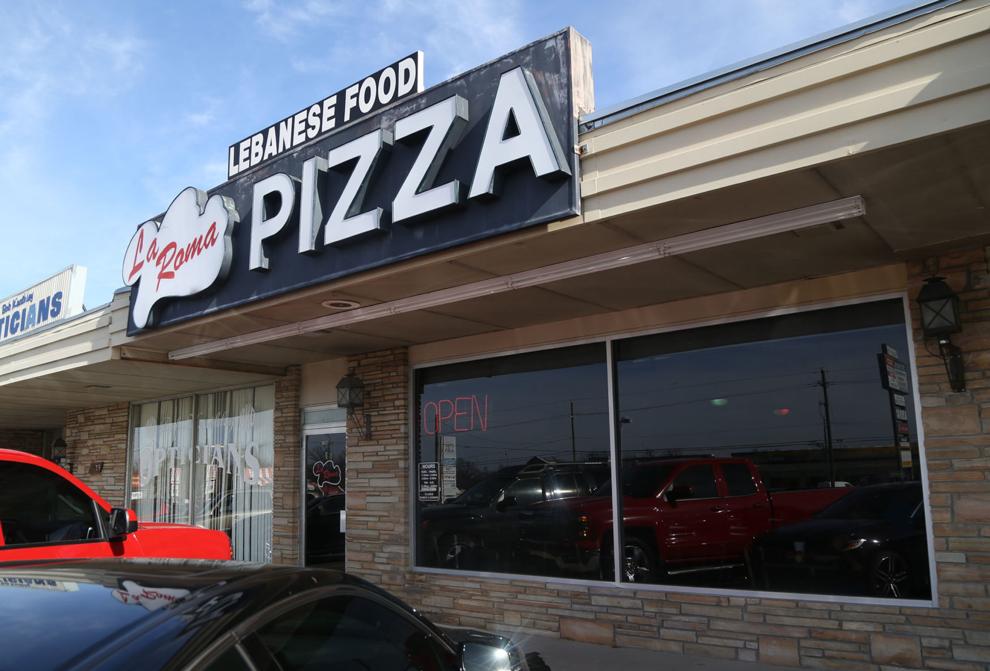 Lassalle's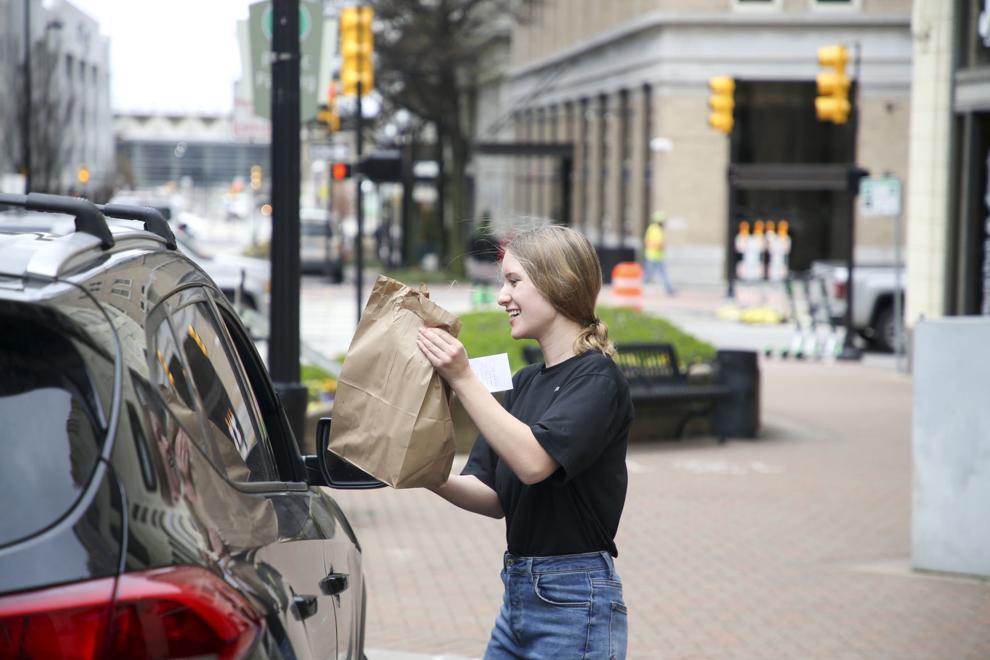 Le Louvre French Café
Livi Lee's Daylight Donuts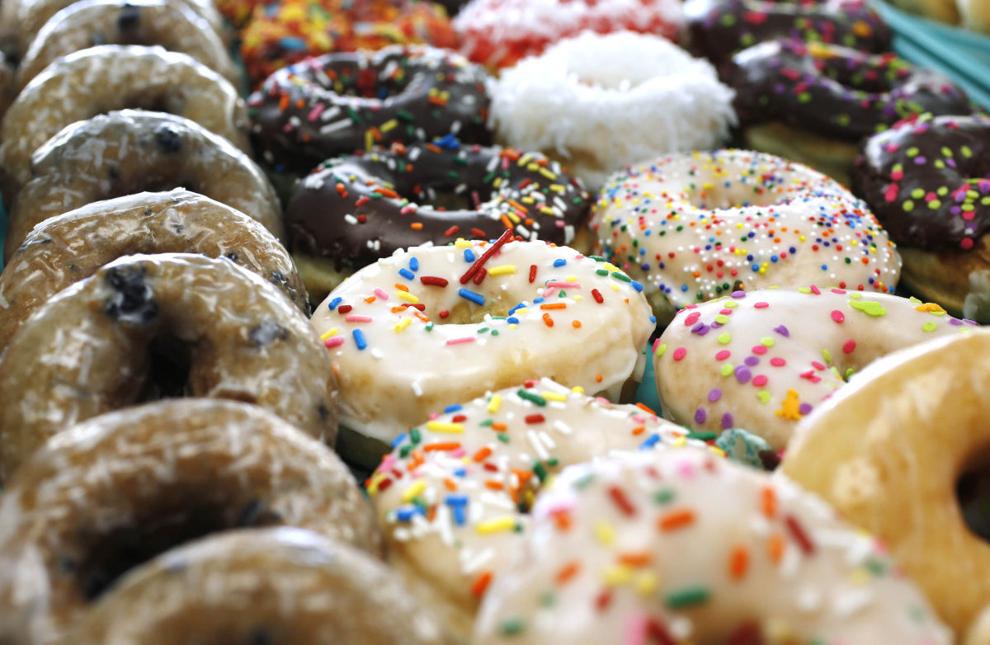 Lone Wolf Banh Mi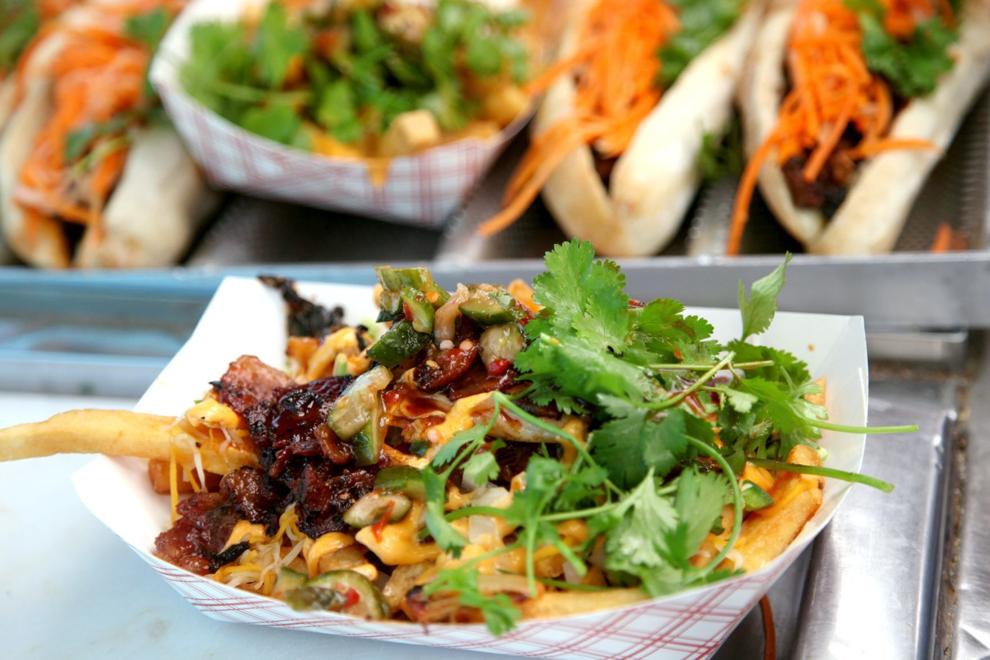 Los Cabos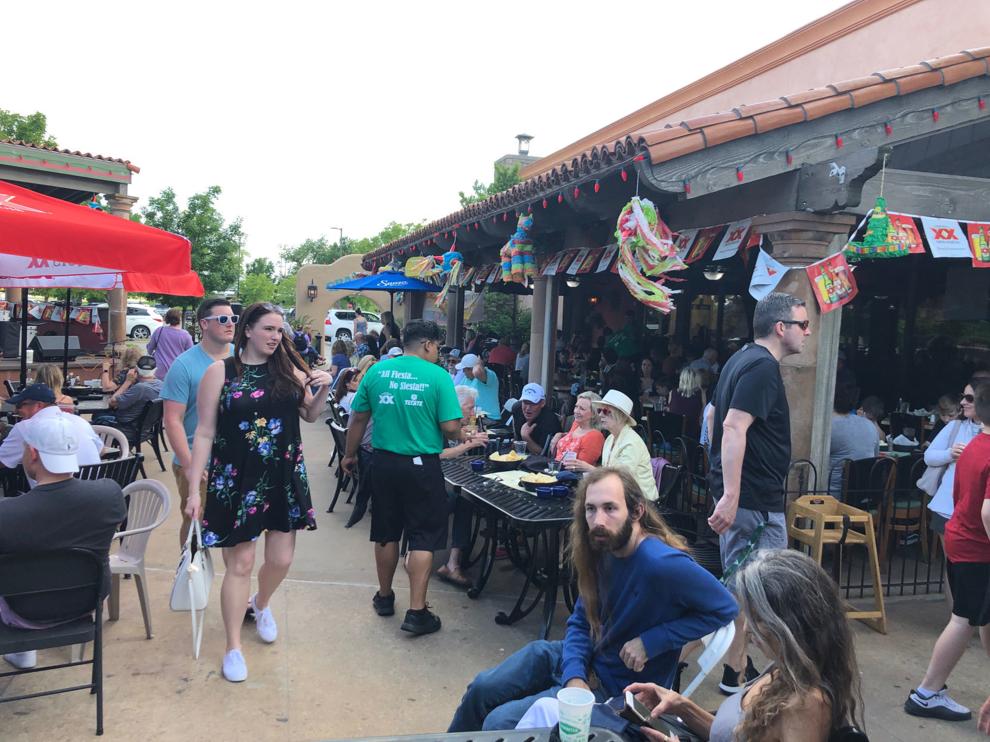 Lot A Burger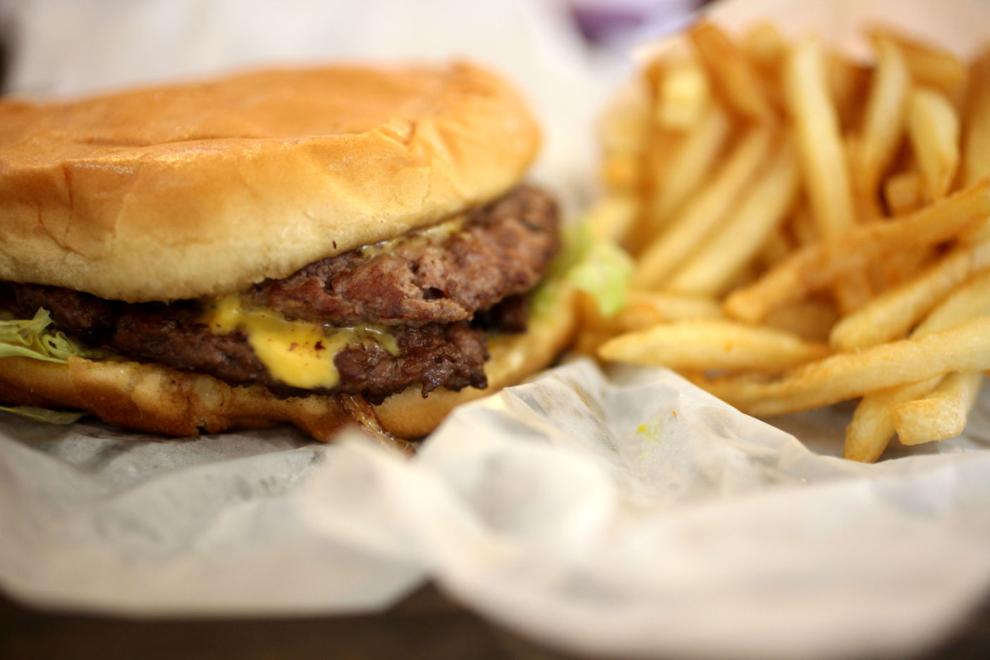 Lowood Modern Woodfire Restaurant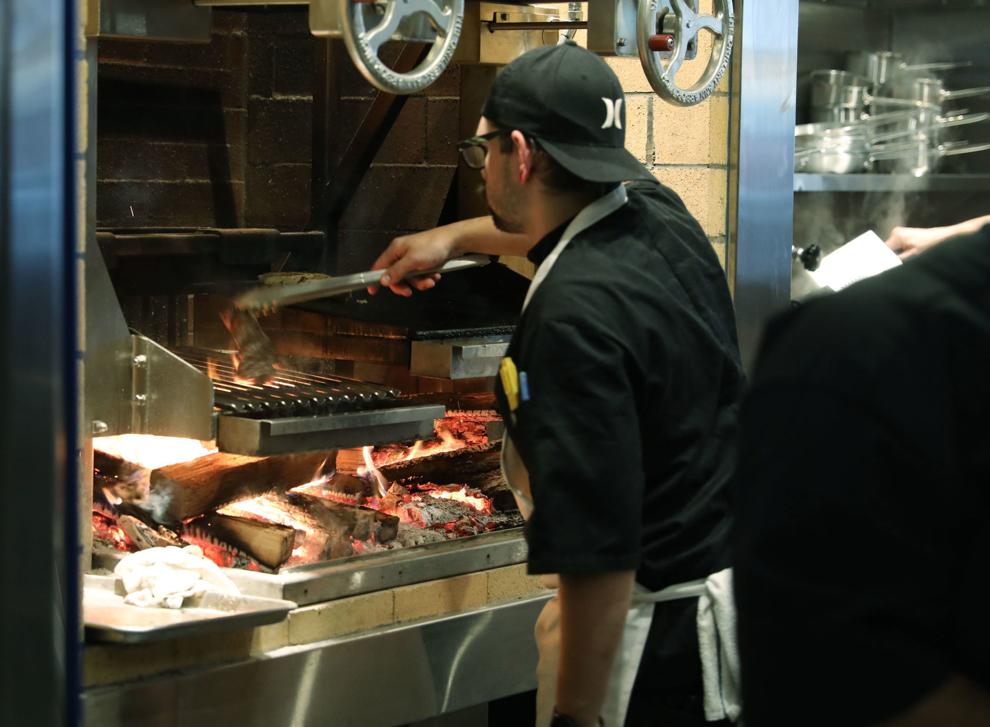 Ludger's Bavarian Cakery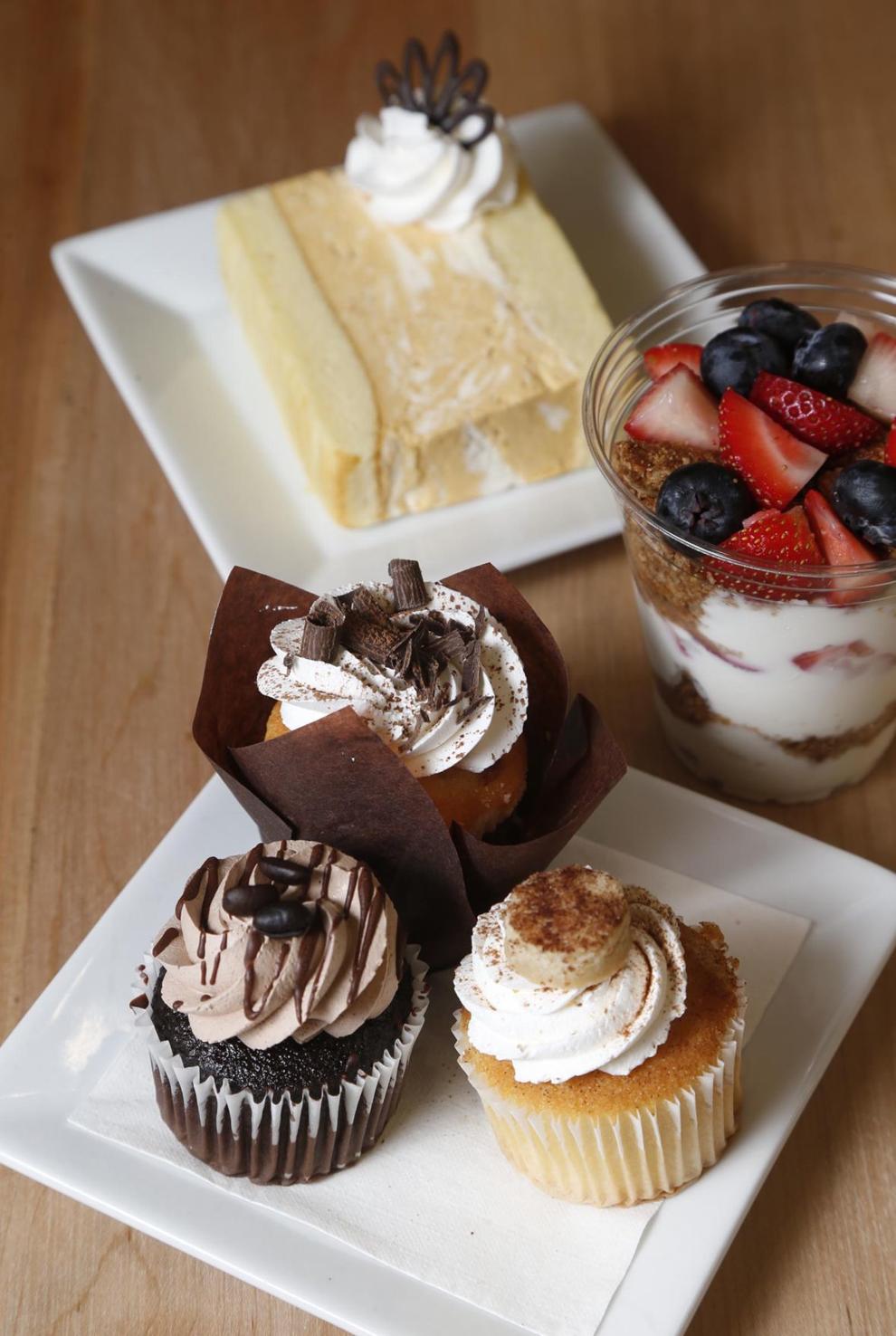 Ludger's Catering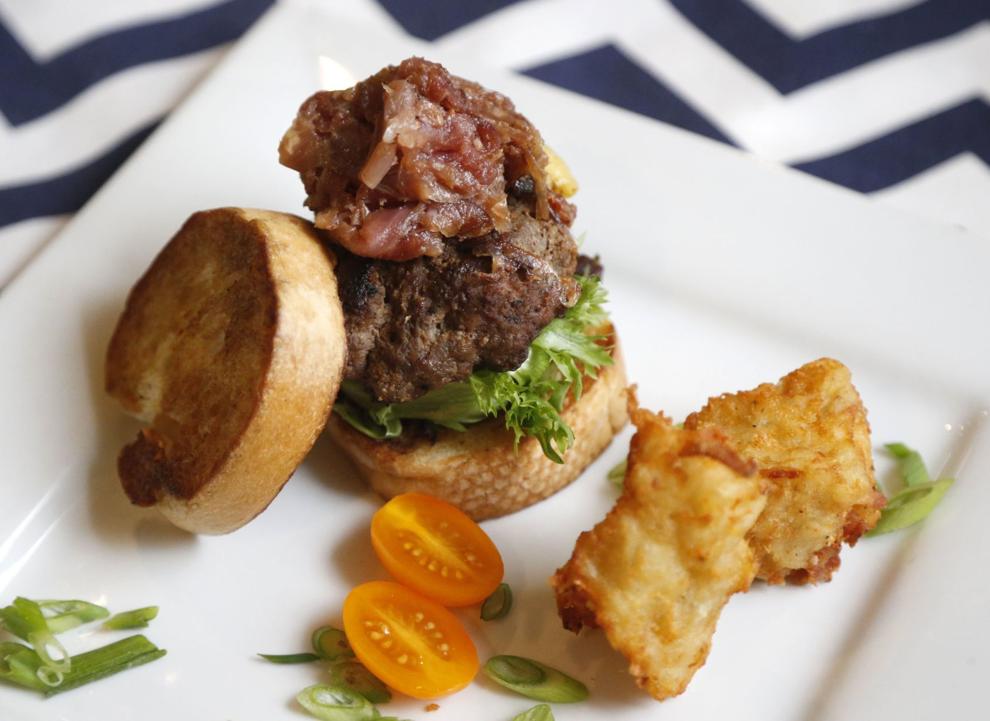 Mack's Wings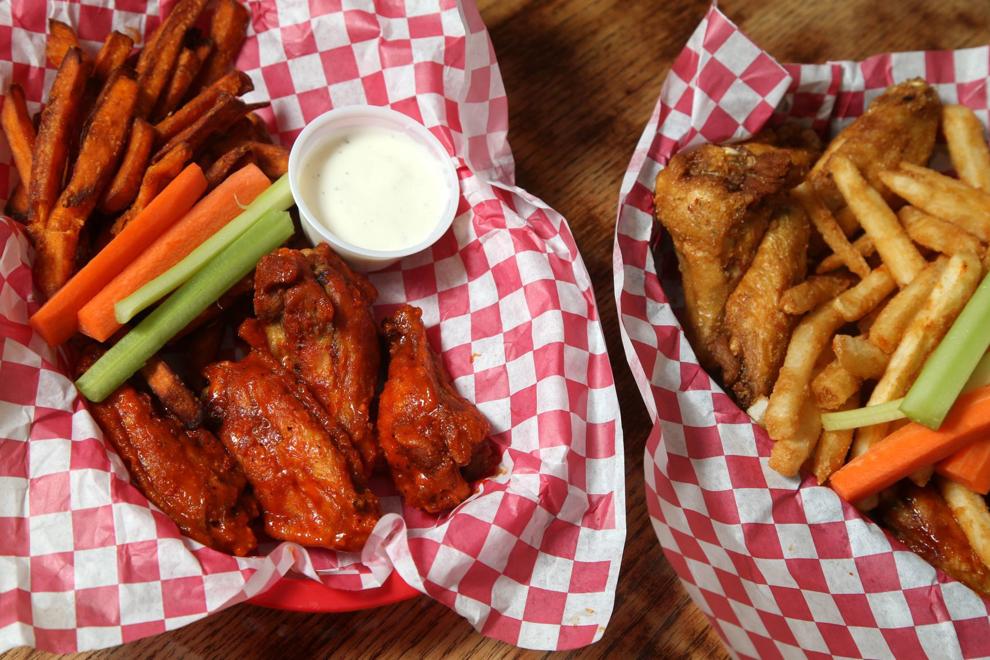 Marco's Pizza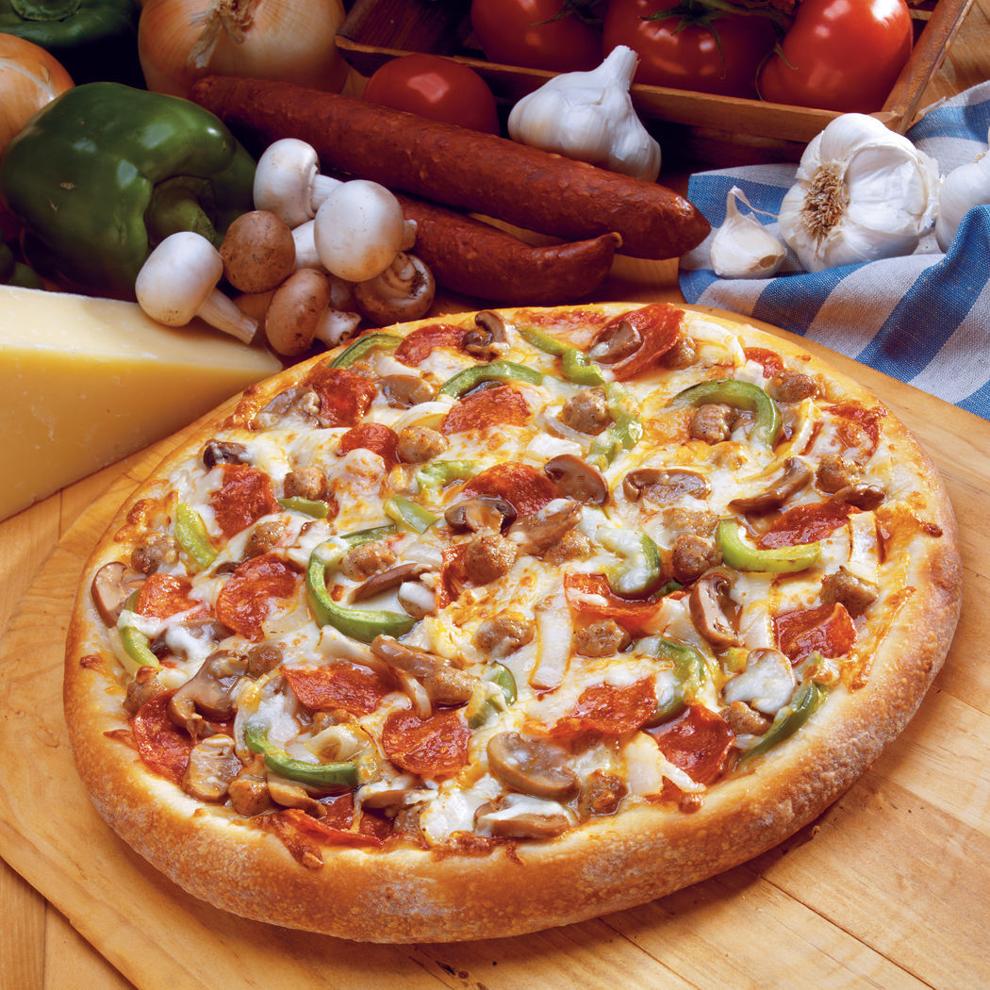 Margaret's German Restaurant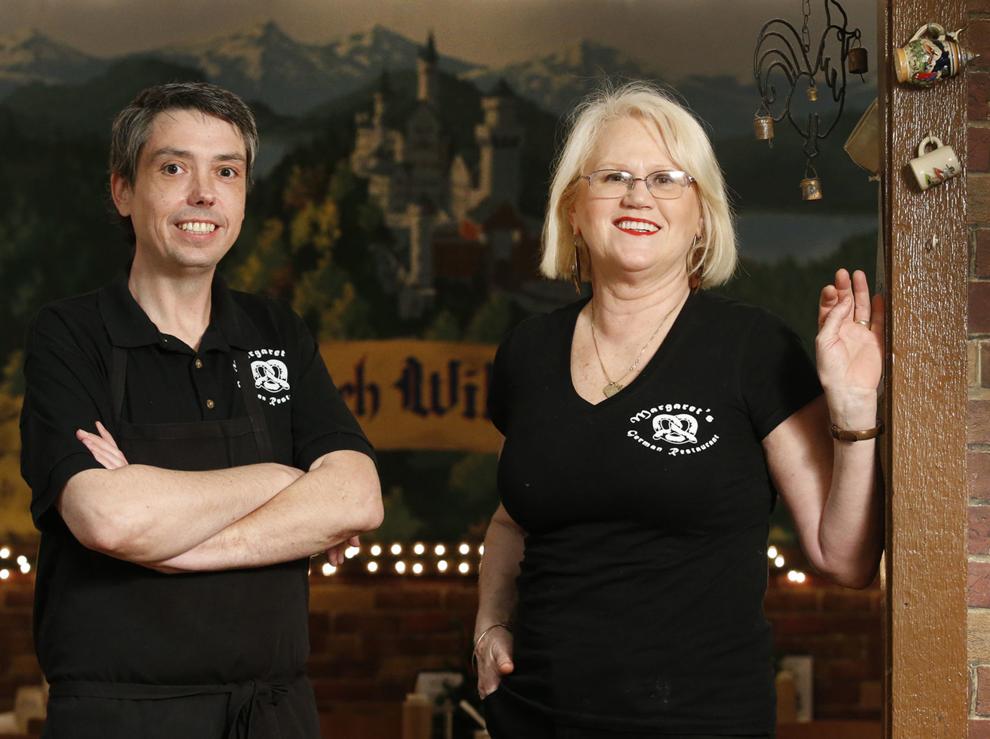 Mazzio's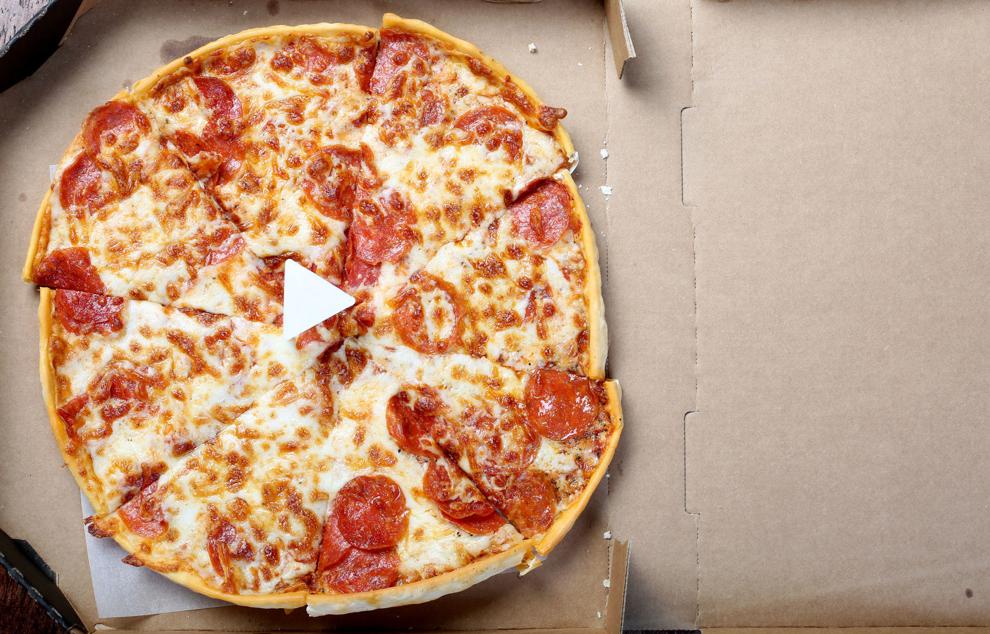 Merritt's Bakery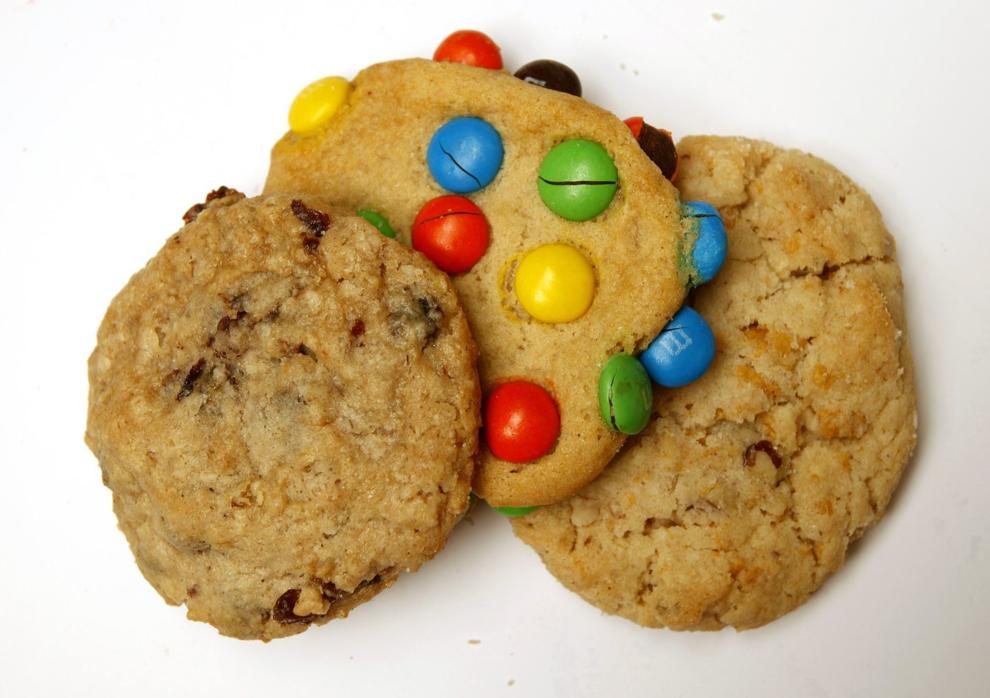 Metro Diner
Mi Cocina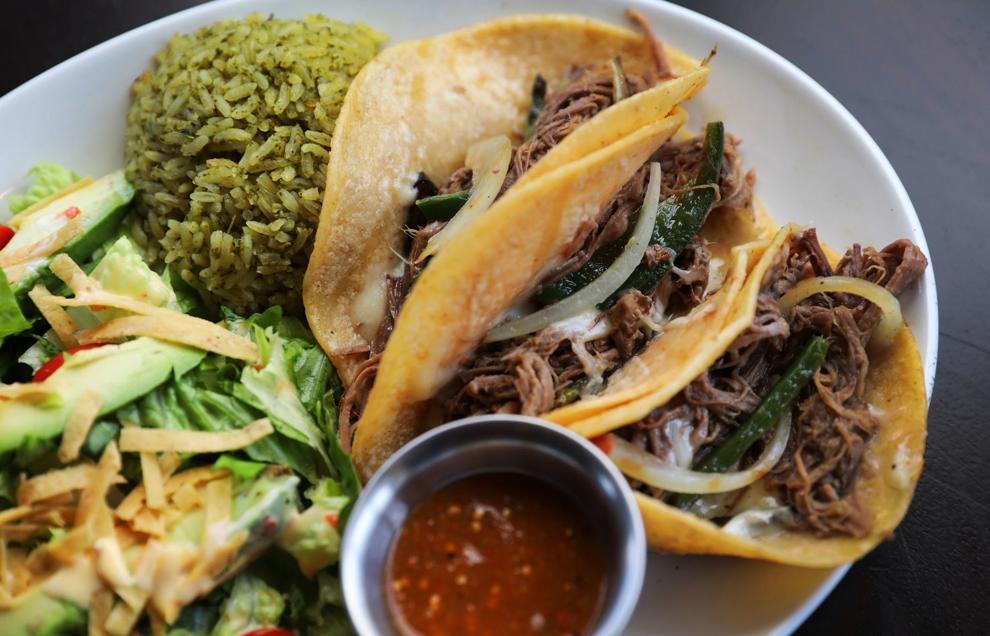 Mikes BBQ & Catering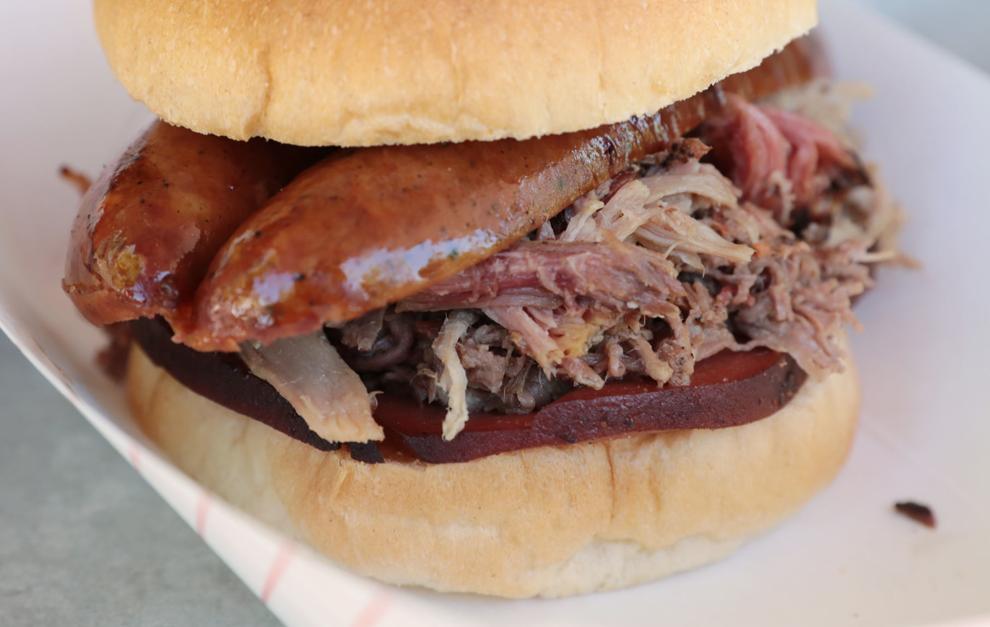 Mom's Family Diner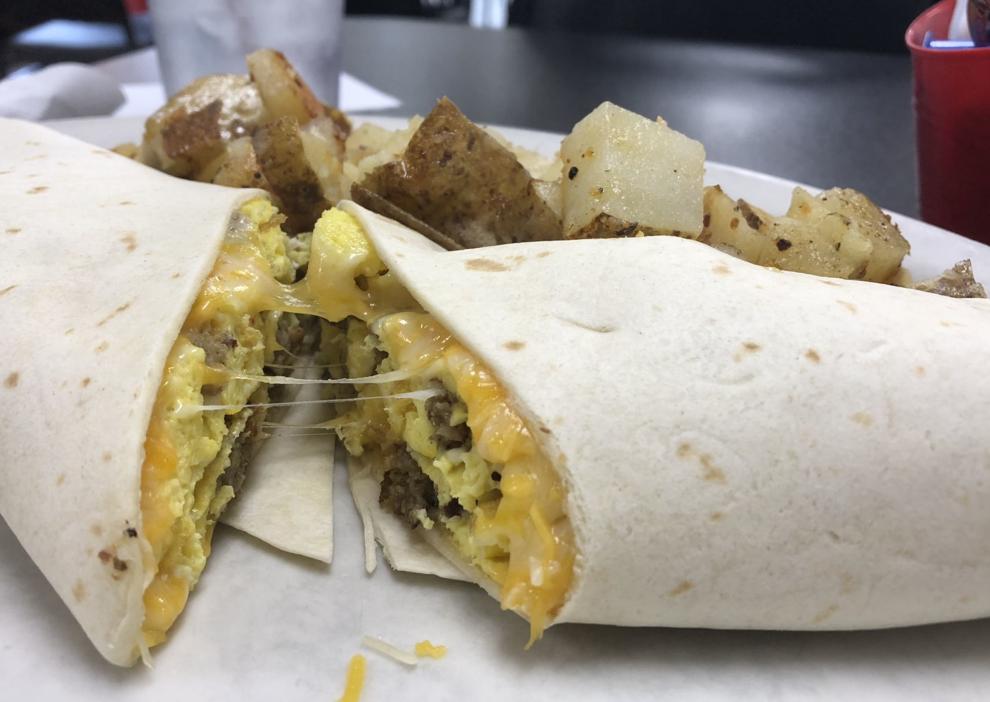 Mondo's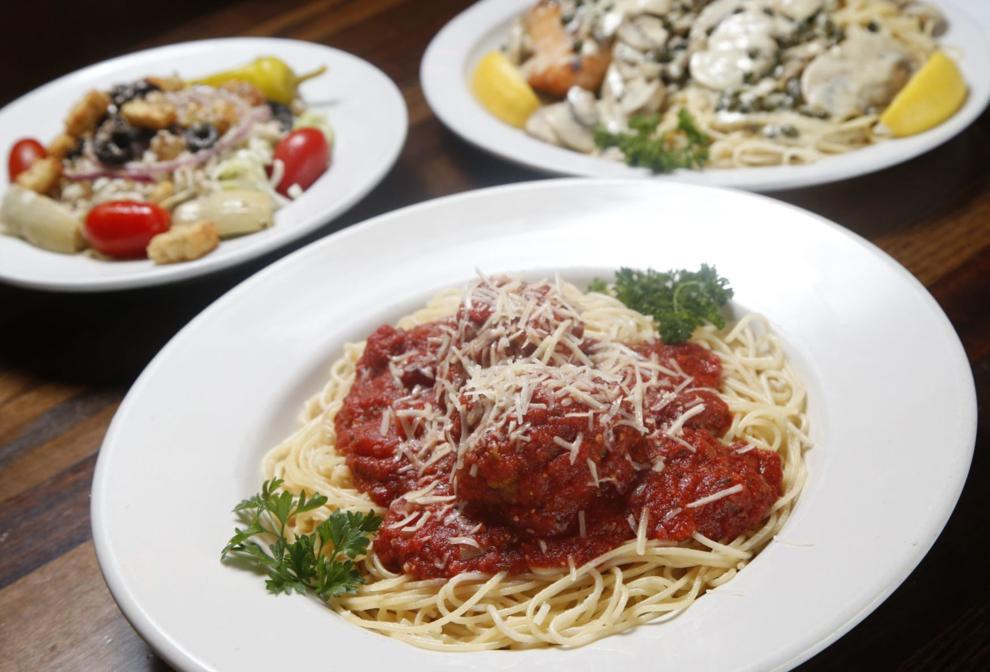 Mother Road Market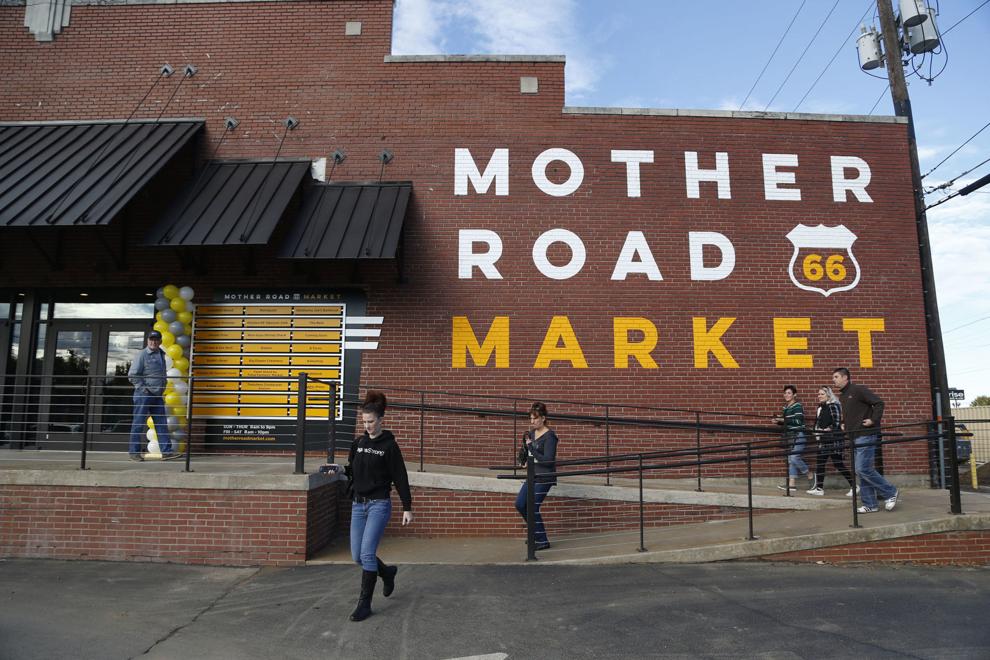 My Thai Kitchen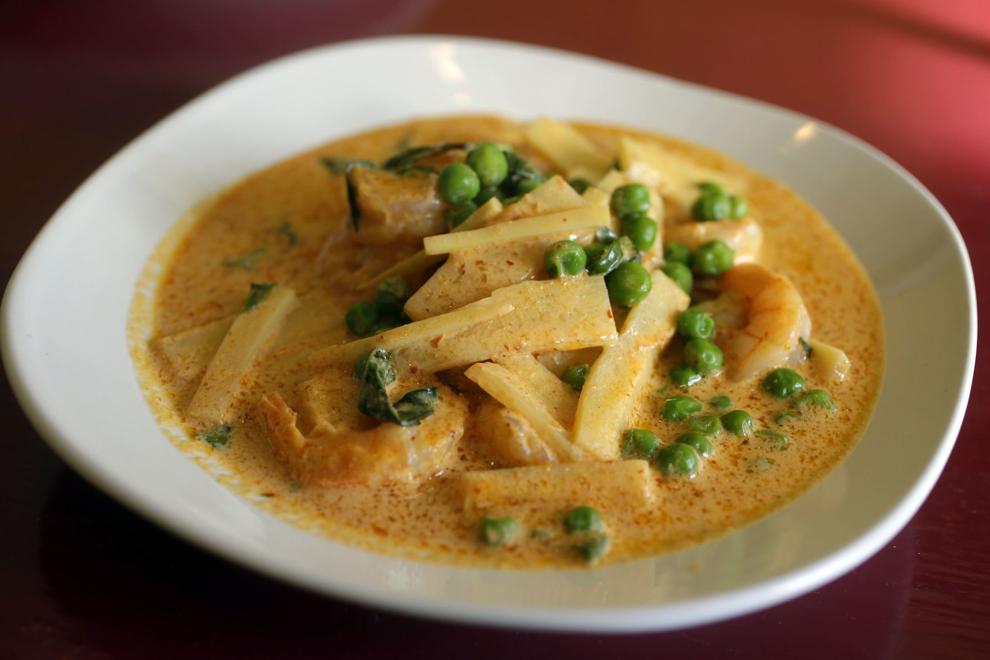 Oklahoma Joe's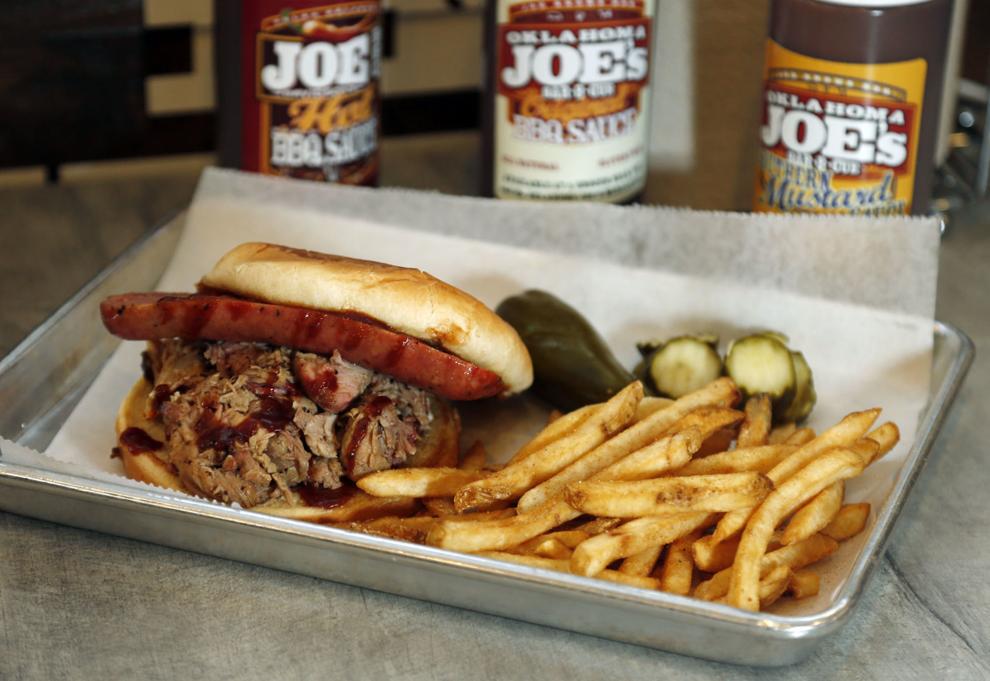 Oliveto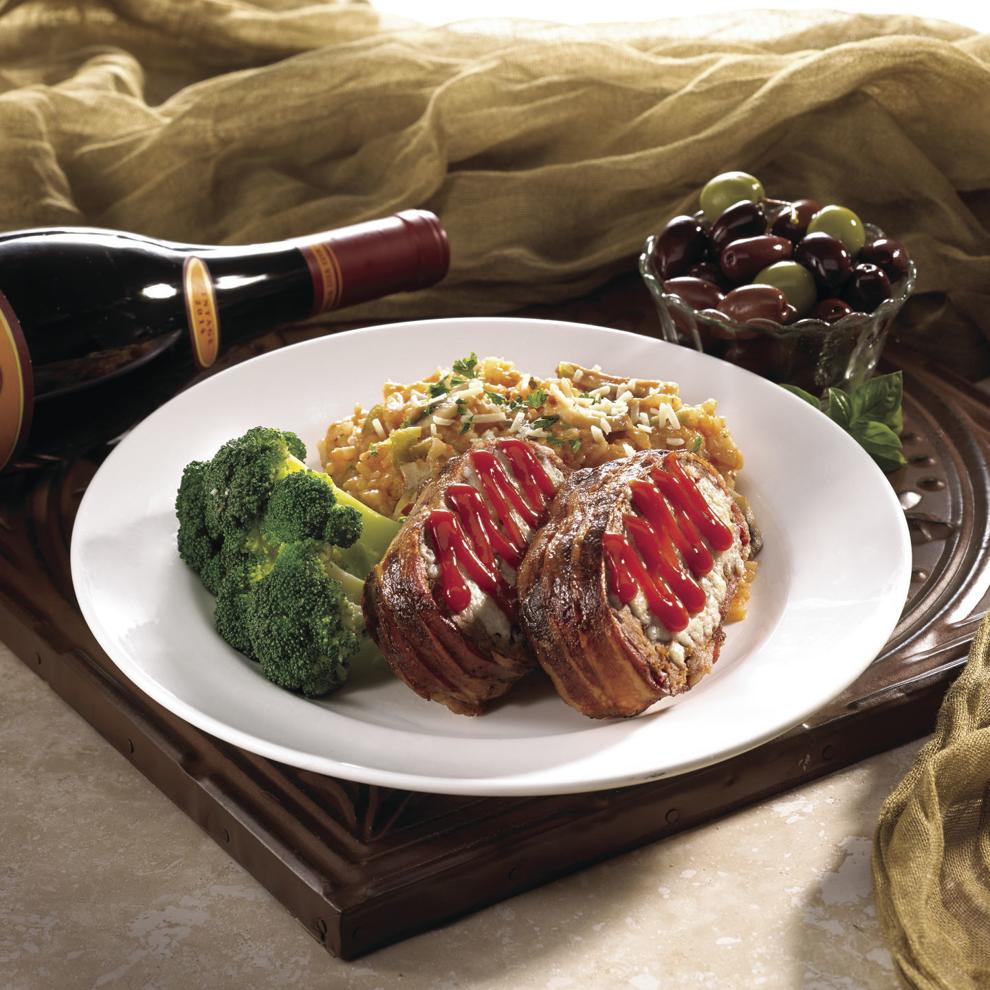 Oren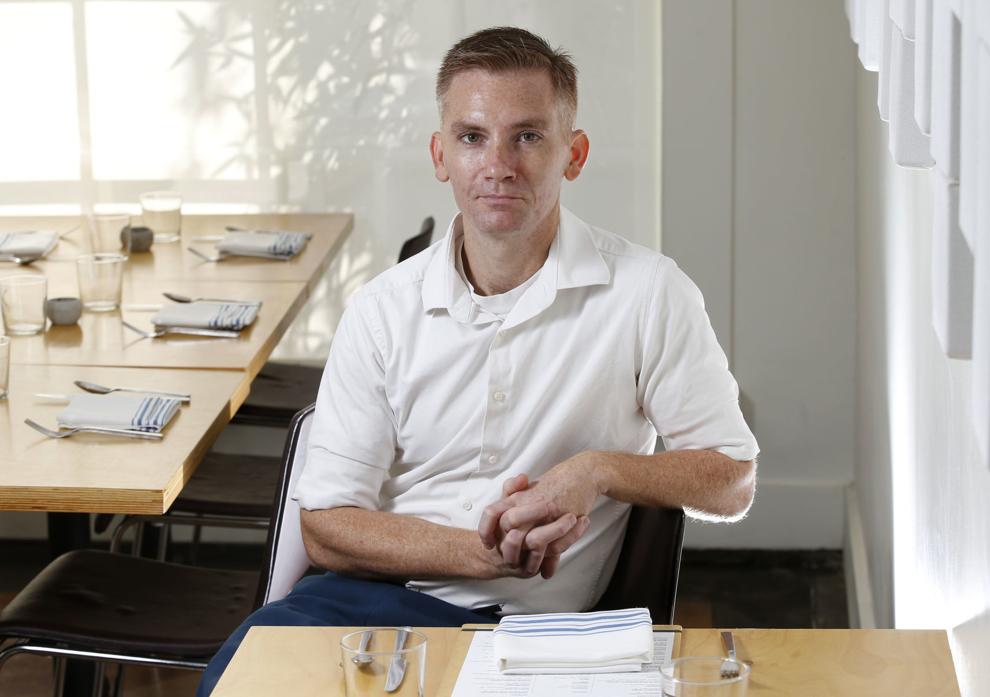 Nola's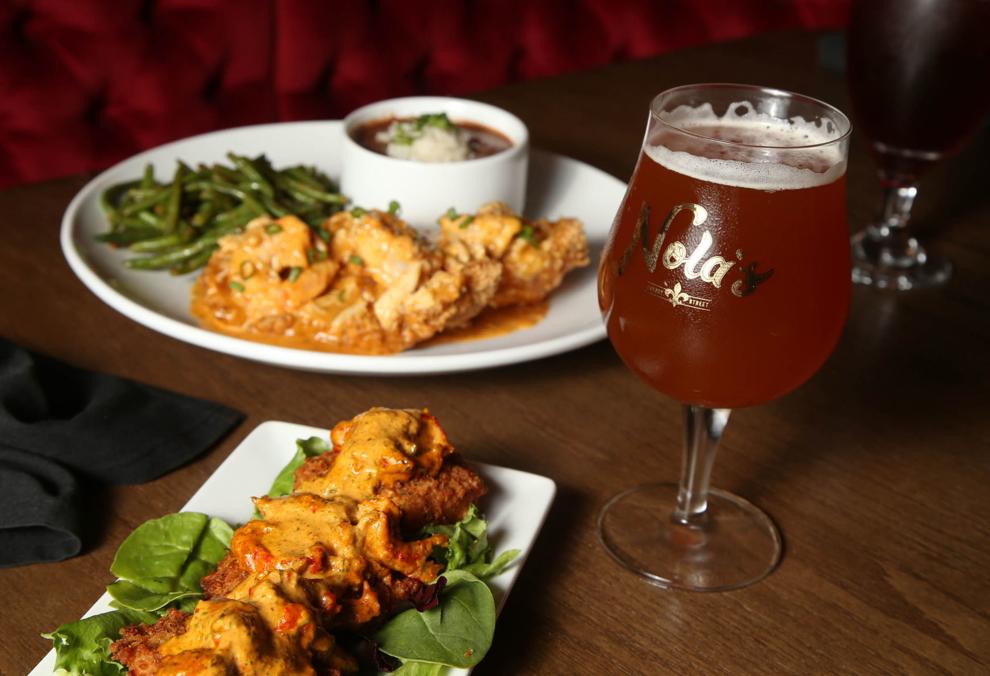 Palace Cafe
Panera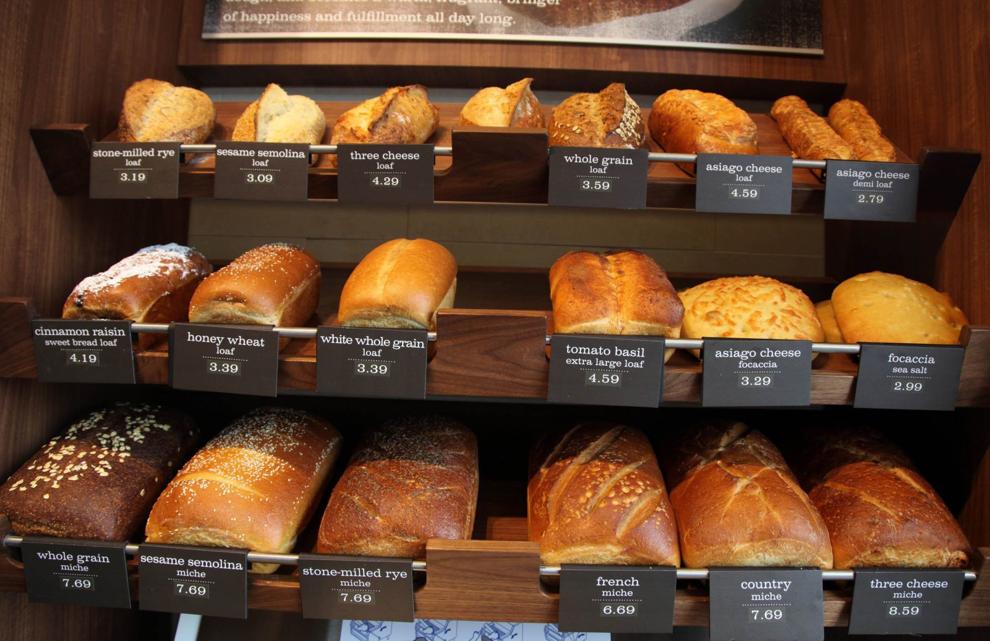 Peacemaker Lobster and Crab
Pho-Ni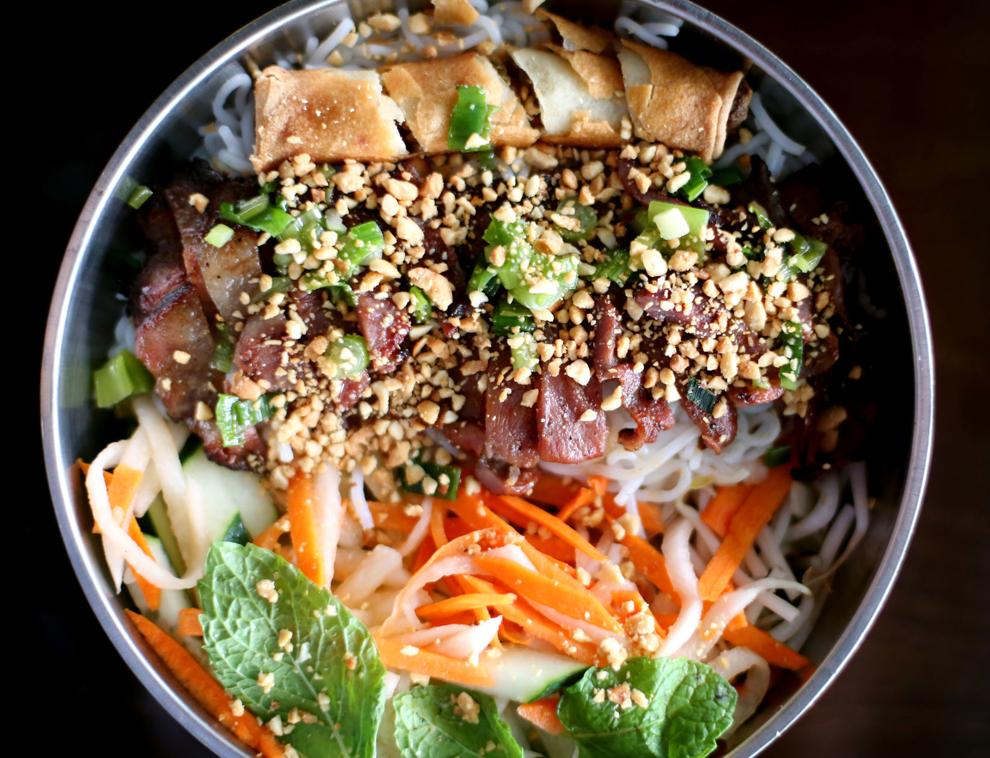 Pita Place Mediterranean Grill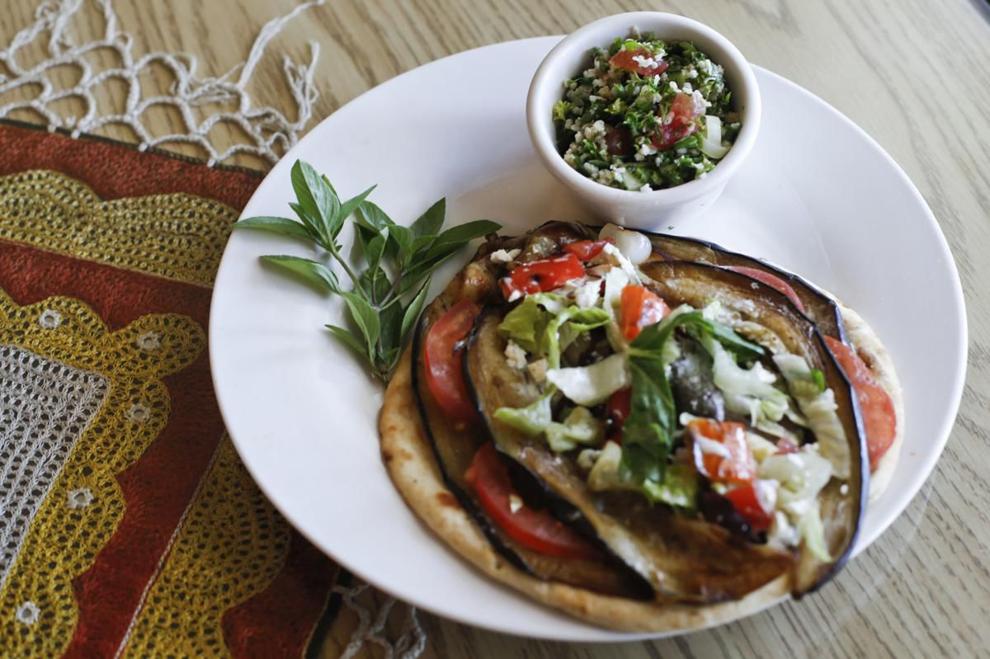 Polo Grill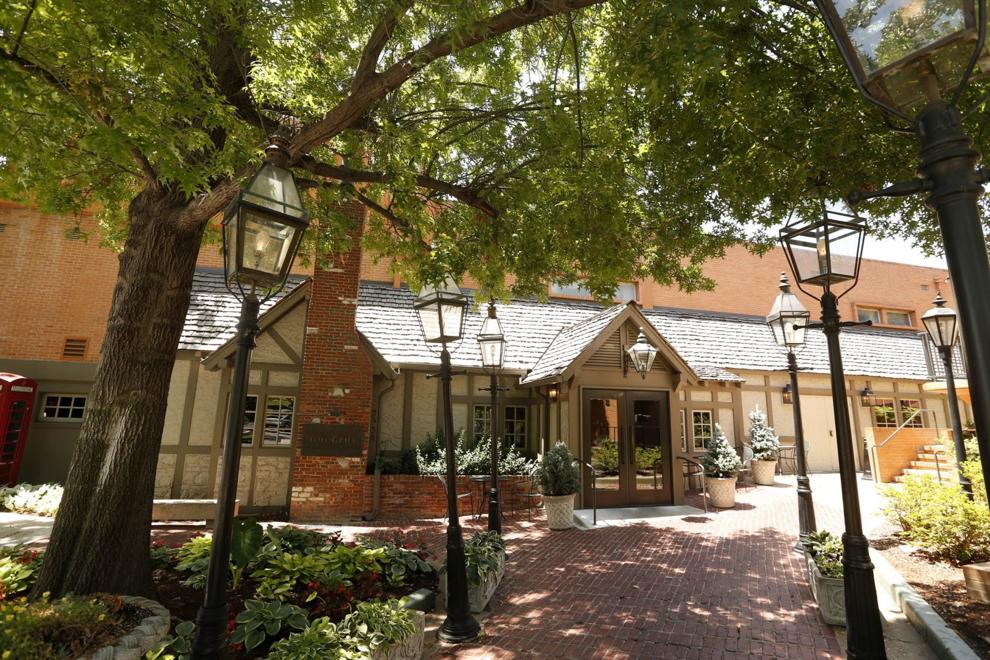 Prairie Fire Pizza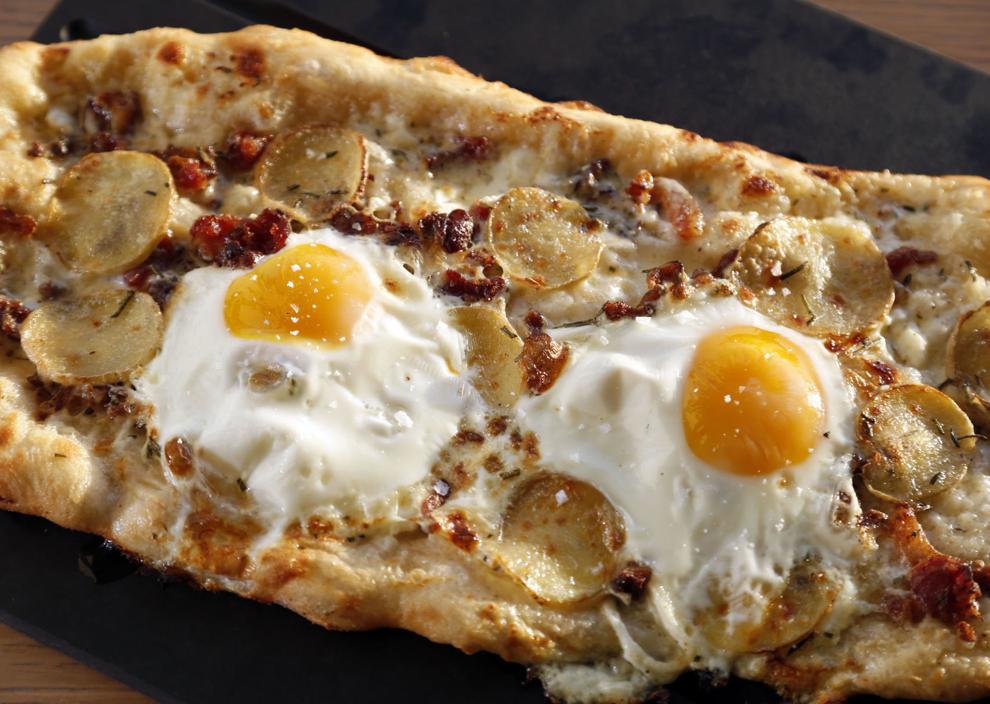 Rocking "R" Ranch House Restaurant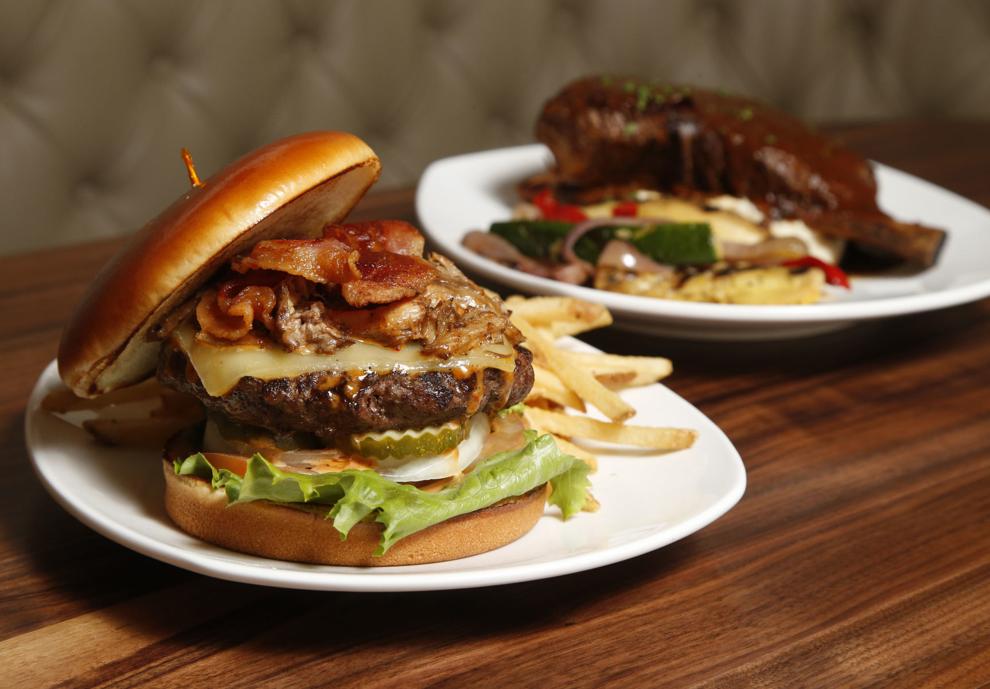 Ron's Hamburgers and Chili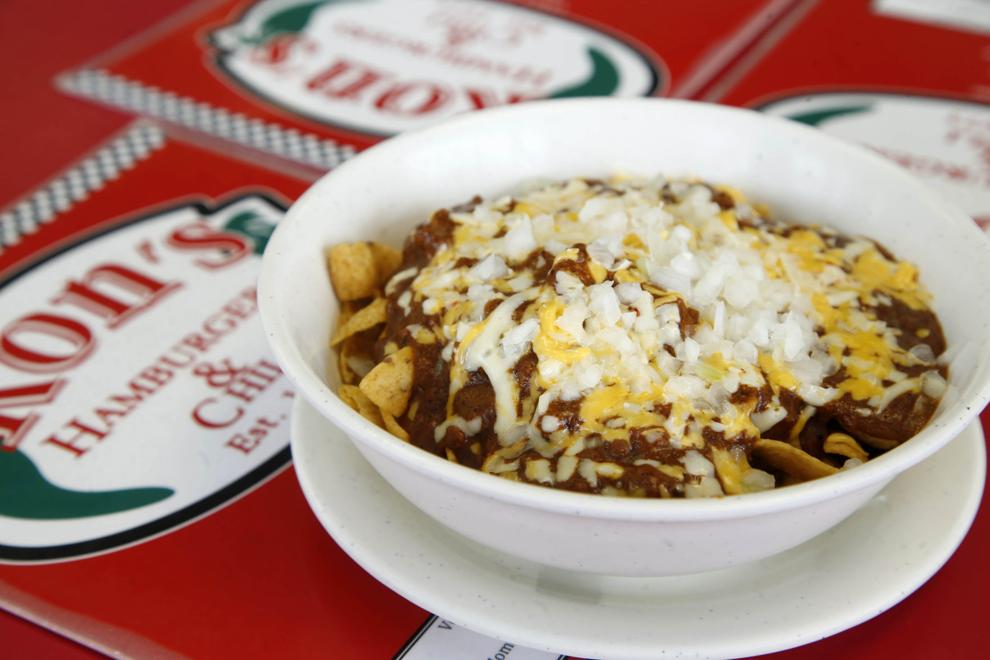 Roppongi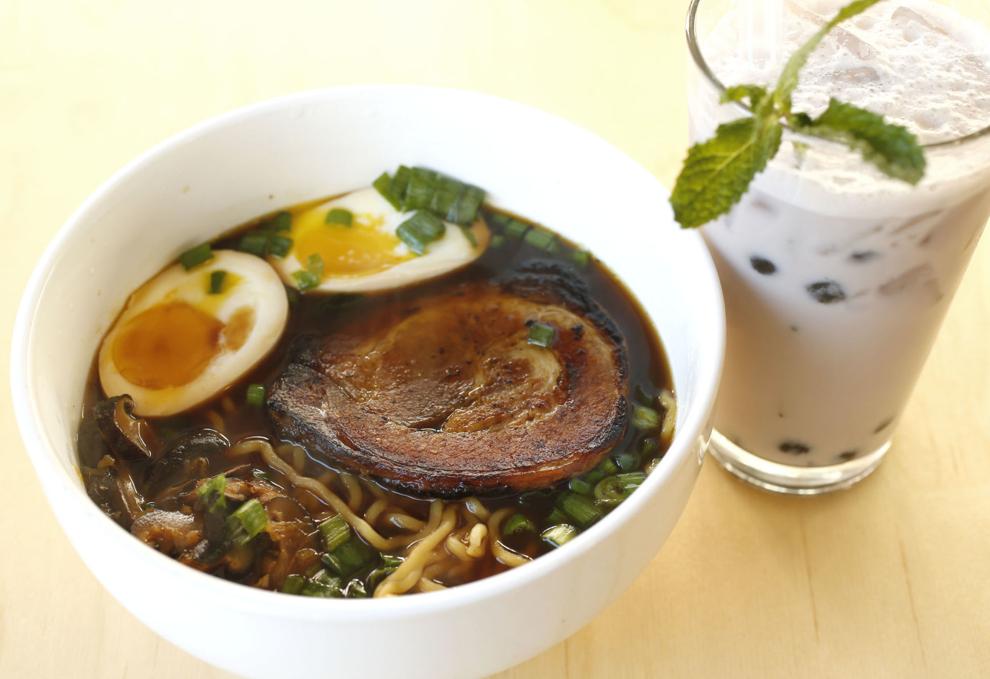 Queenie's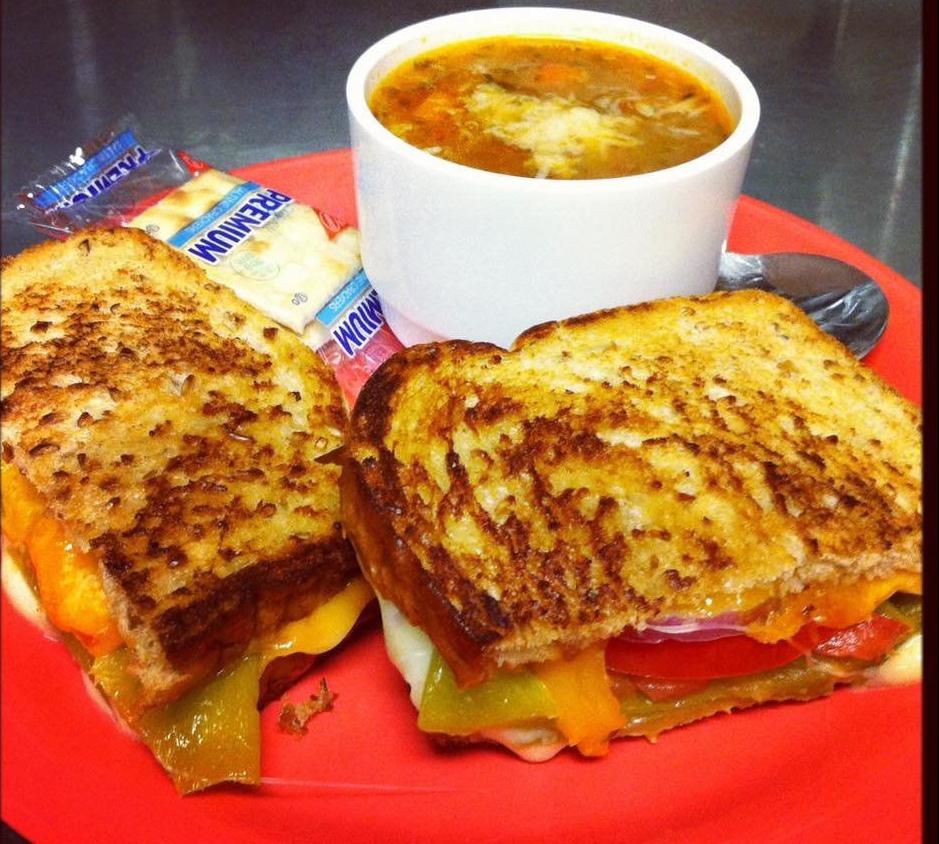 Que Gusto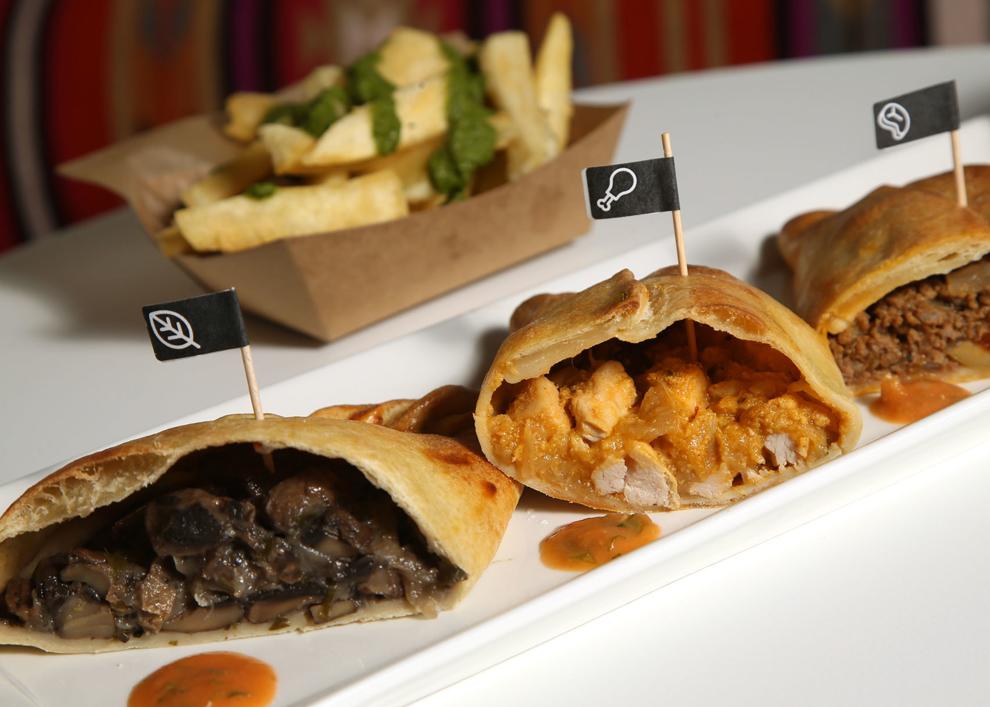 Roosevelt's Gastropub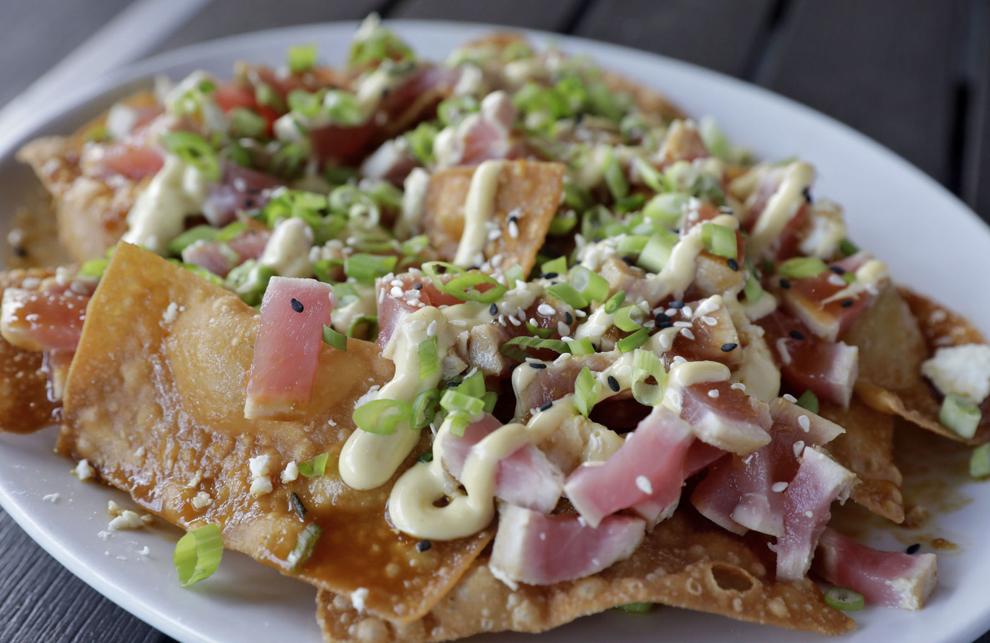 Russo's Coal Fired Italian Kitchen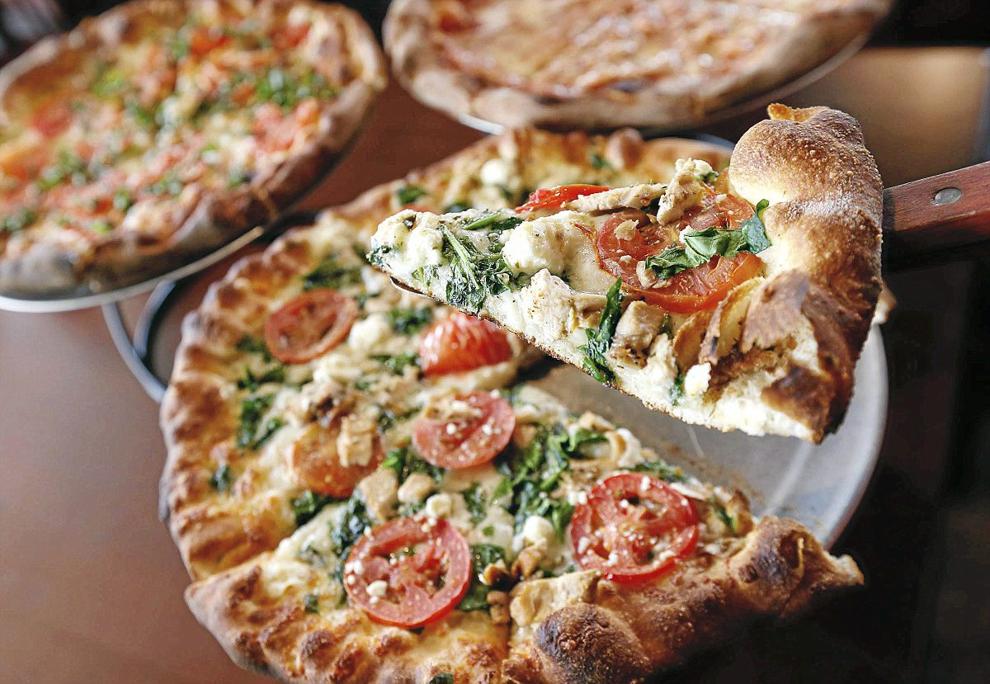 S&B's Burger Joint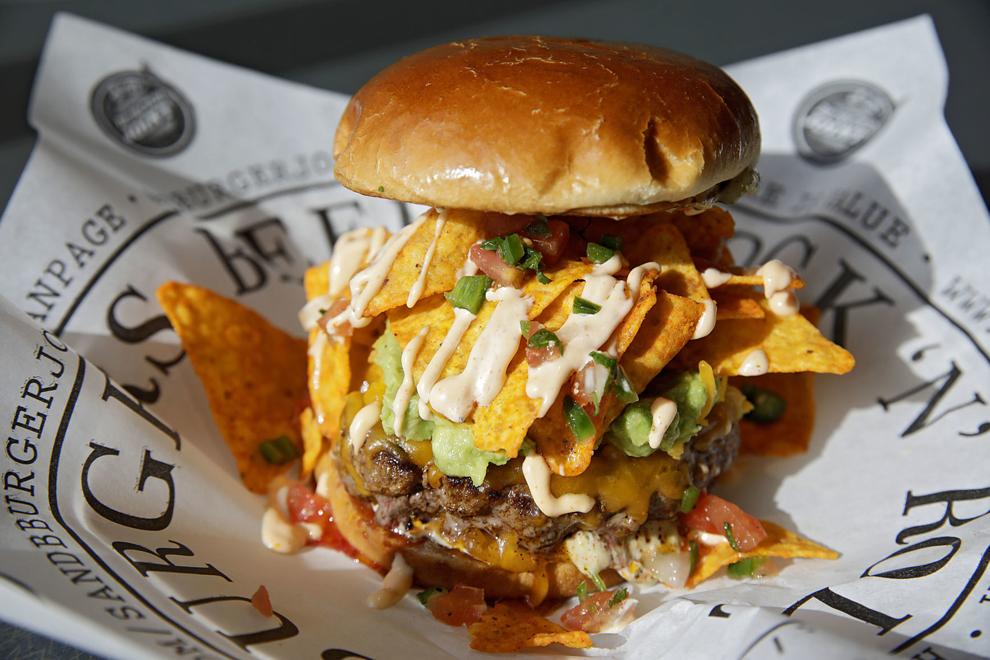 Saffron Mediterranean Cuisine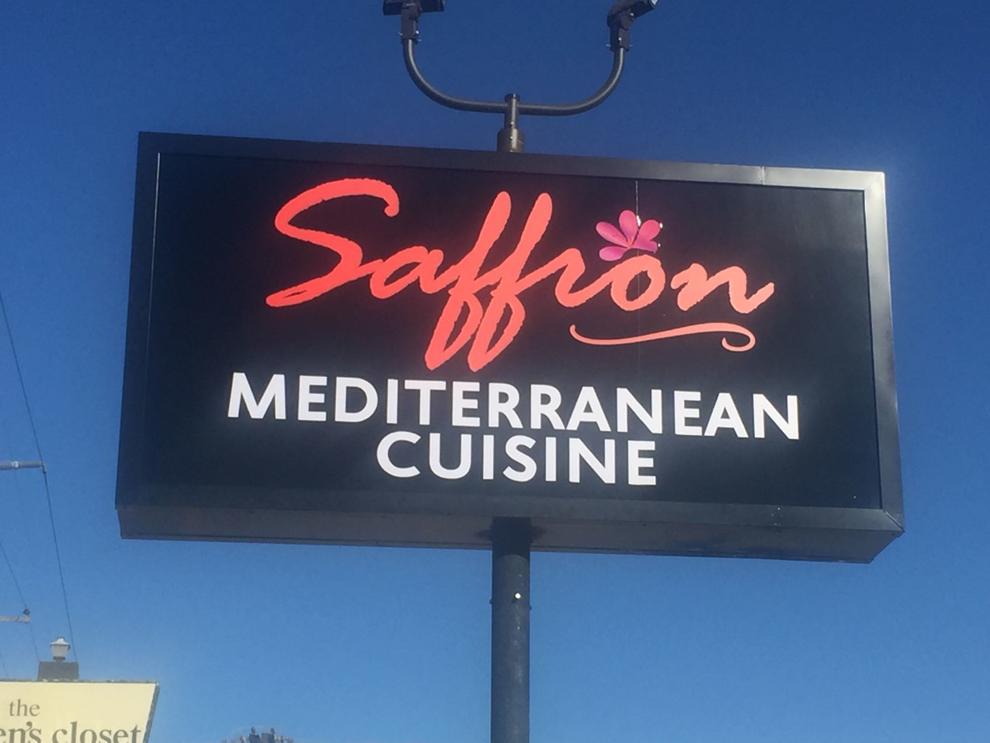 Savastano's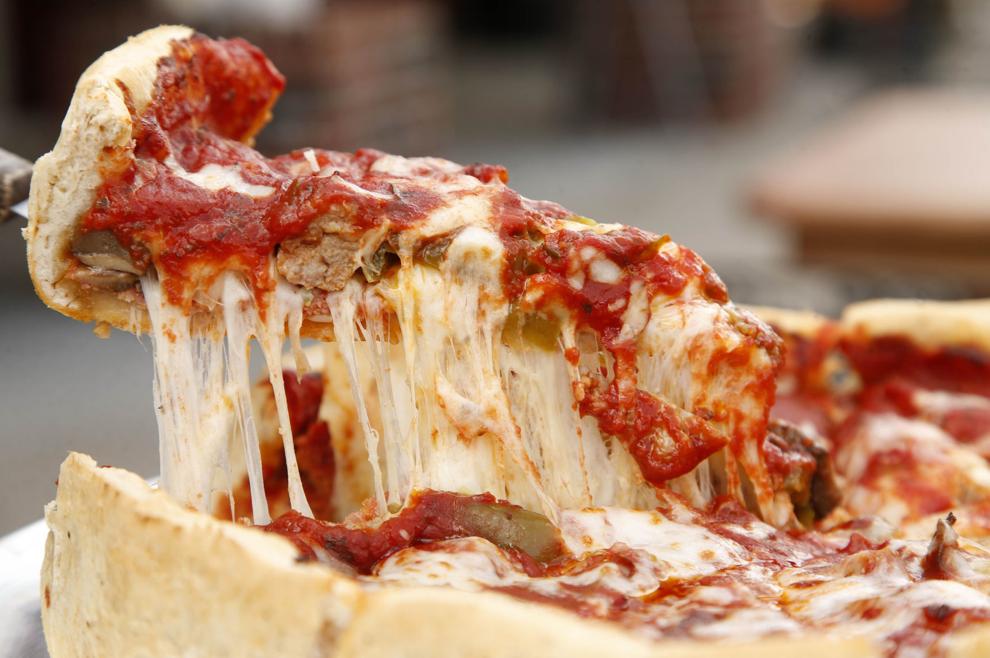 Savoy Restaurant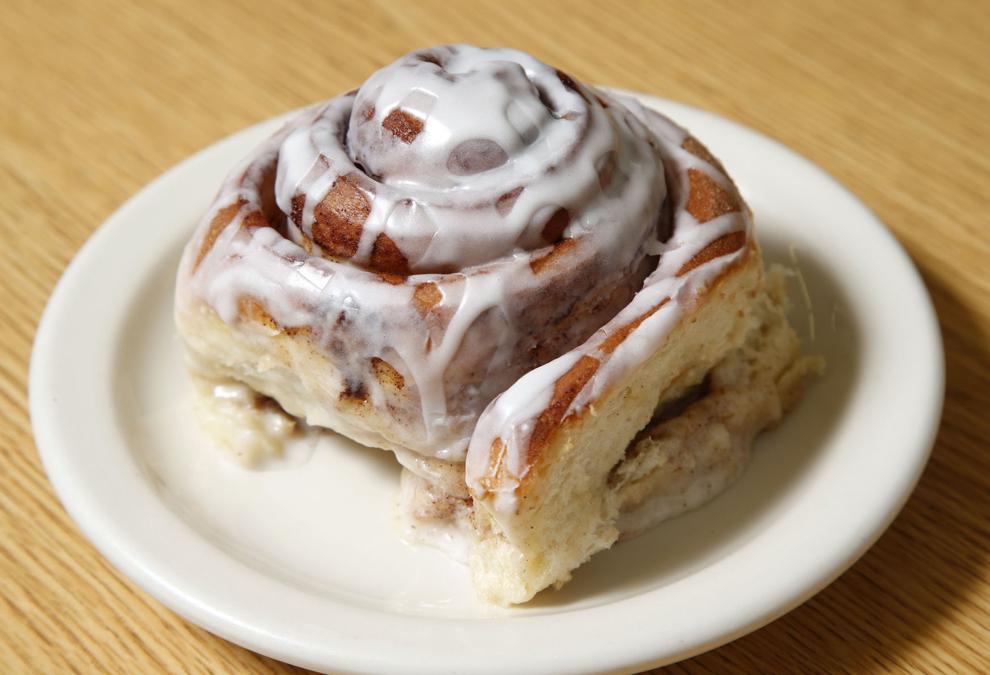 Shawkat's Mediterranean Restaurant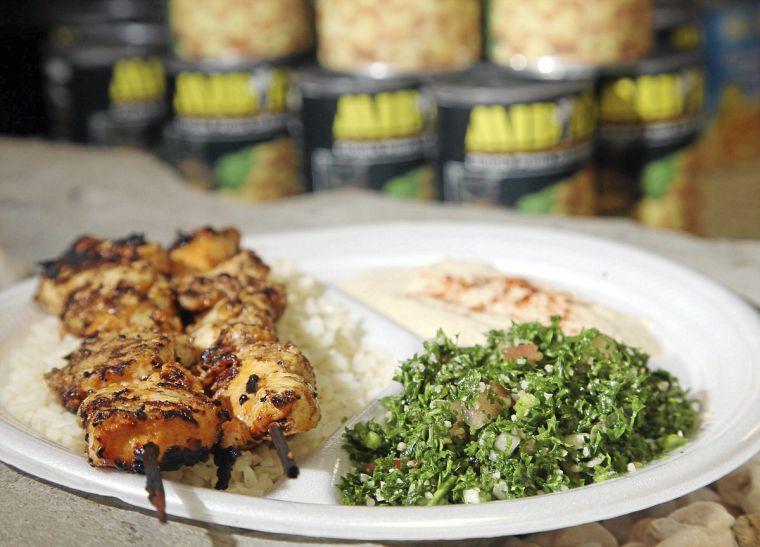 Shuffles Board Game Cafe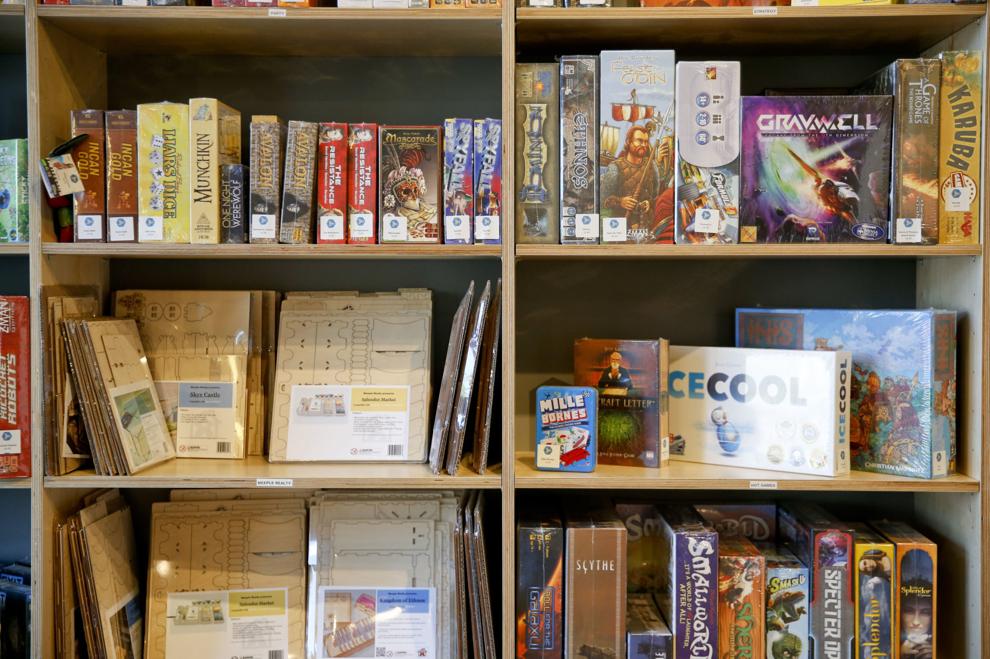 Siegi's Sausage Factory: Restaurant and Deli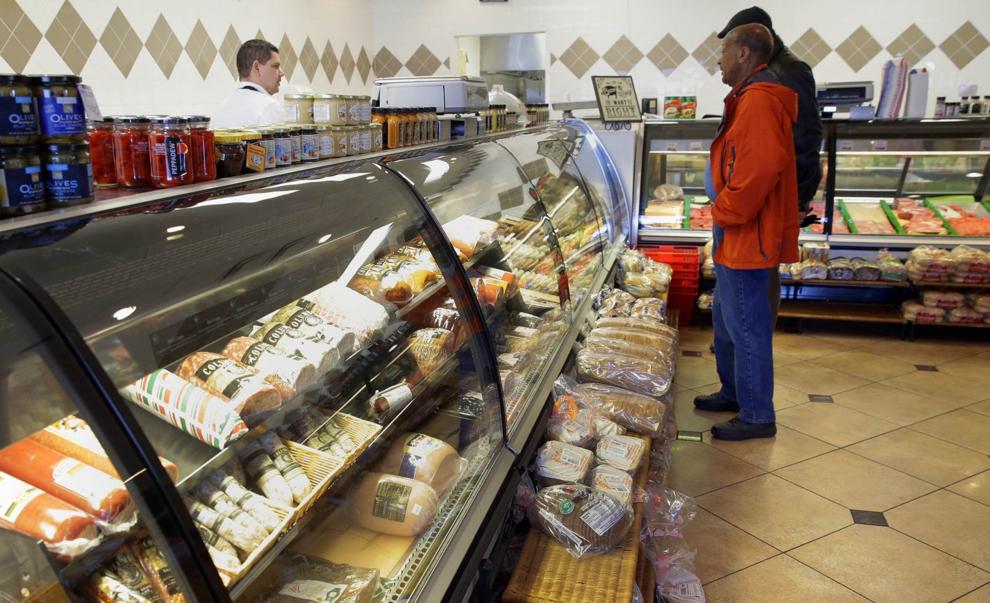 Shades of Brown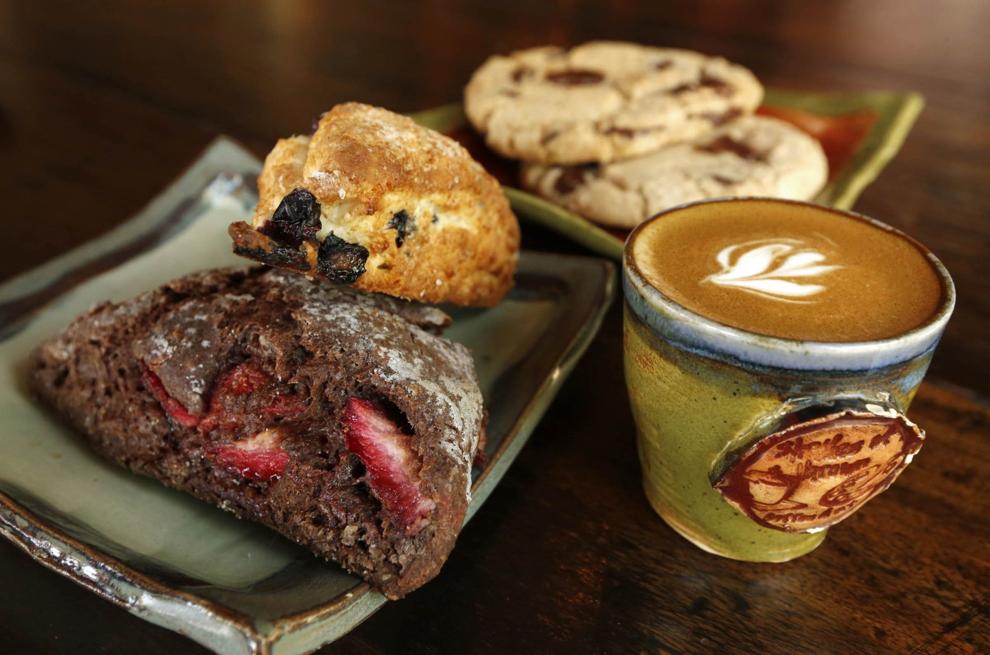 Sisserou's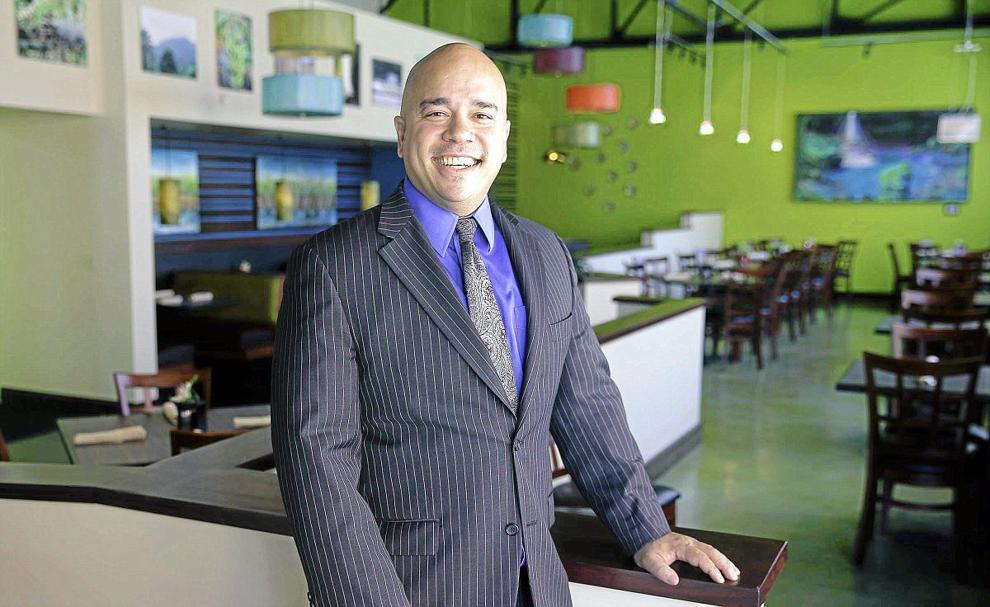 Society Burger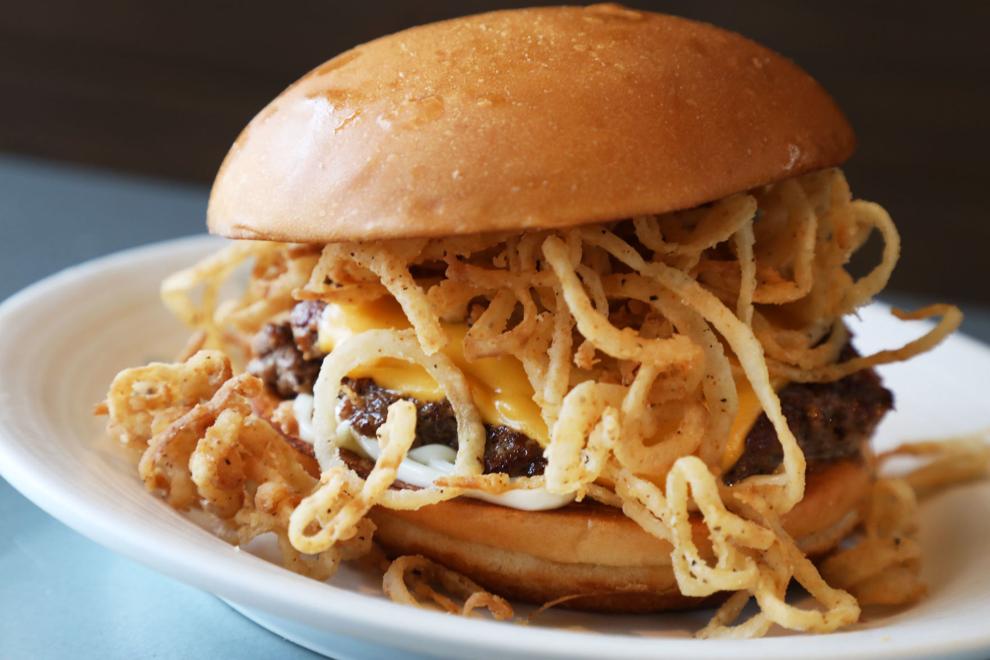 Stonehorse Cafe and Market
Sushi Hana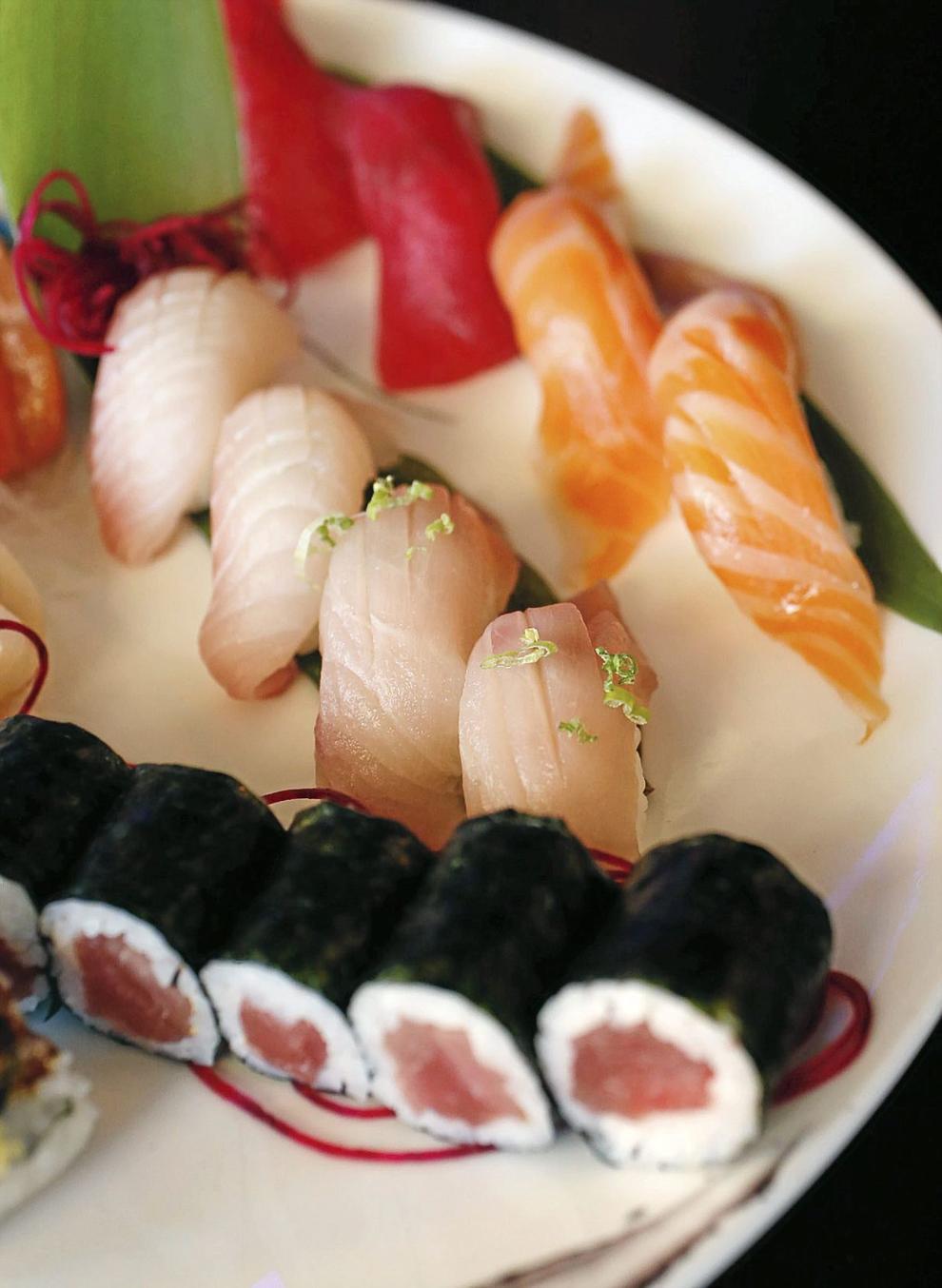 SushiFork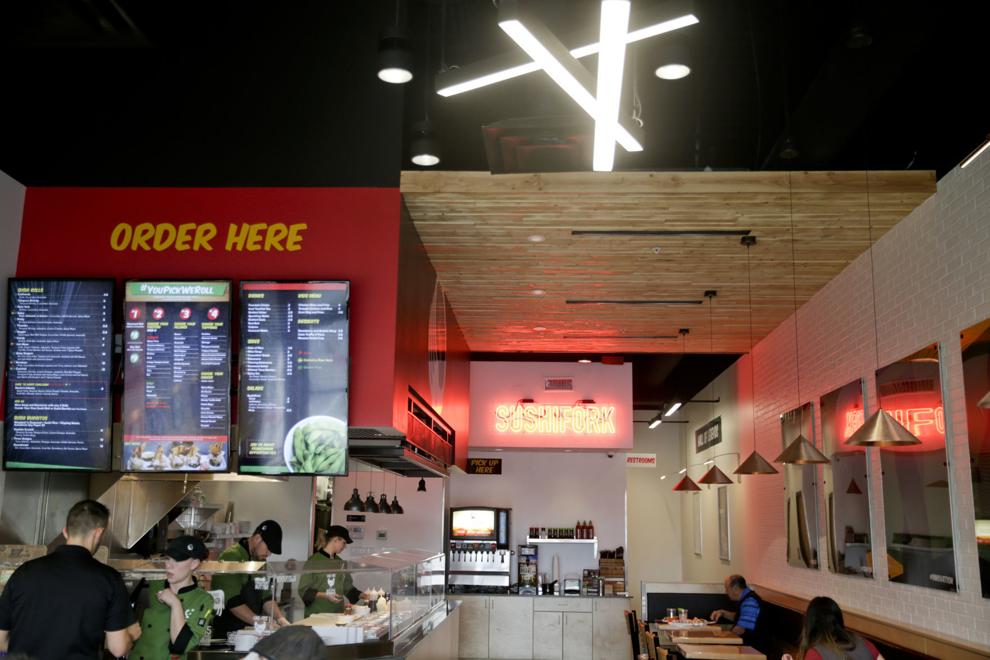 Tacos 4 Life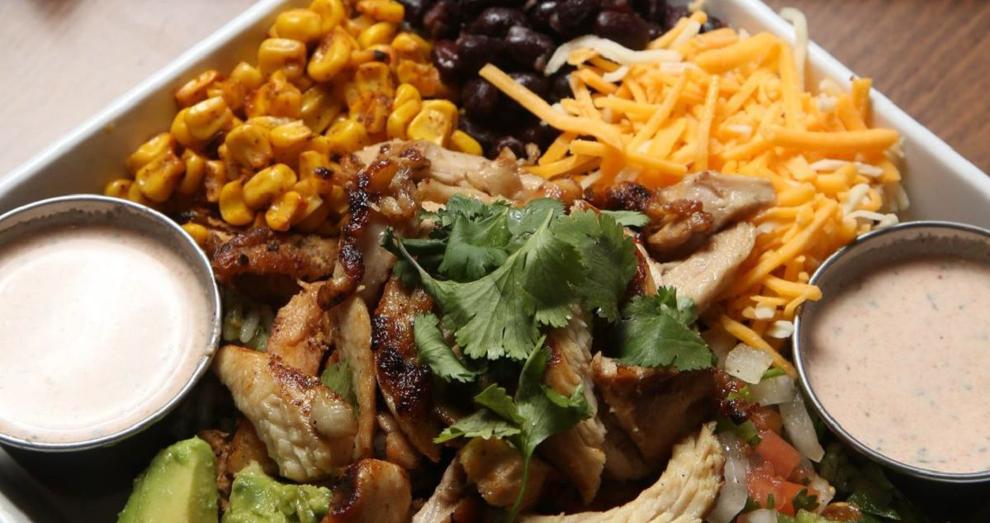 TAKE 2 — A RESONANCE CAFE
Tandoori Guys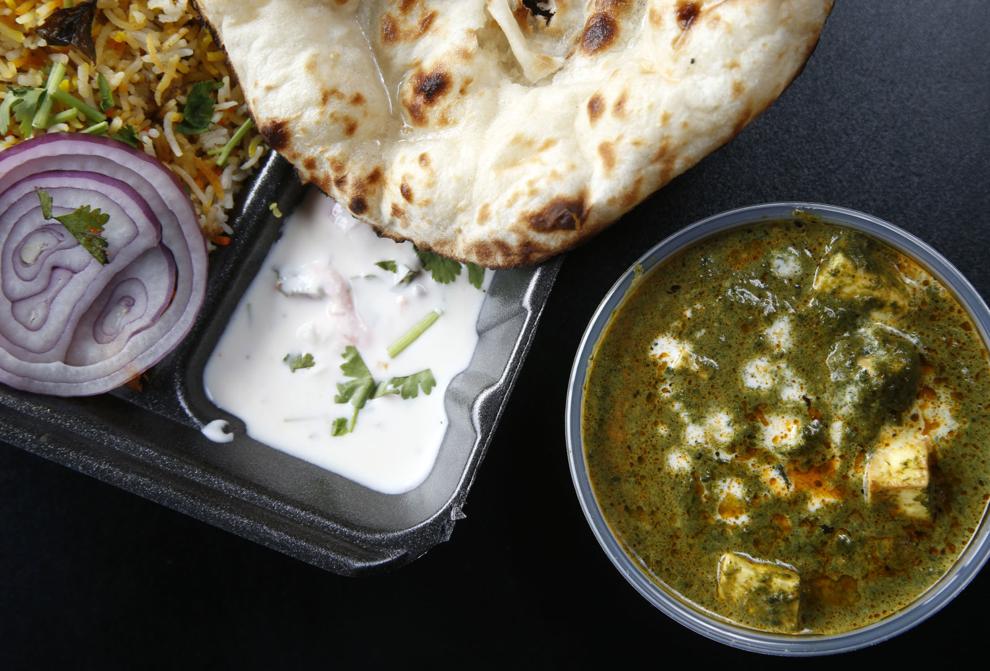 Tandoor Express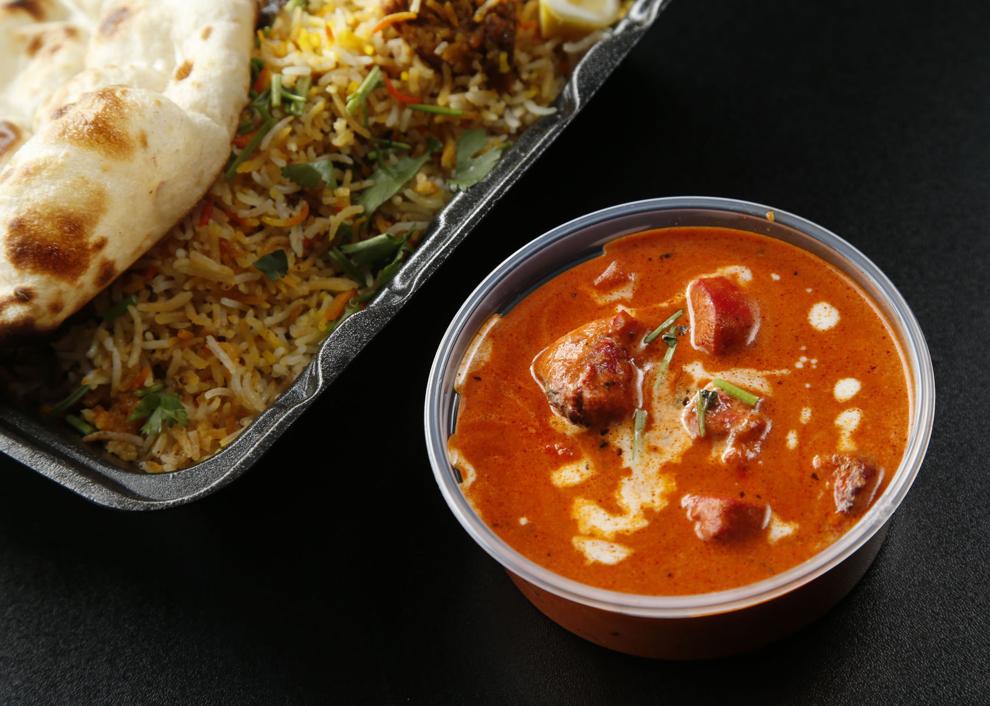 The Tavern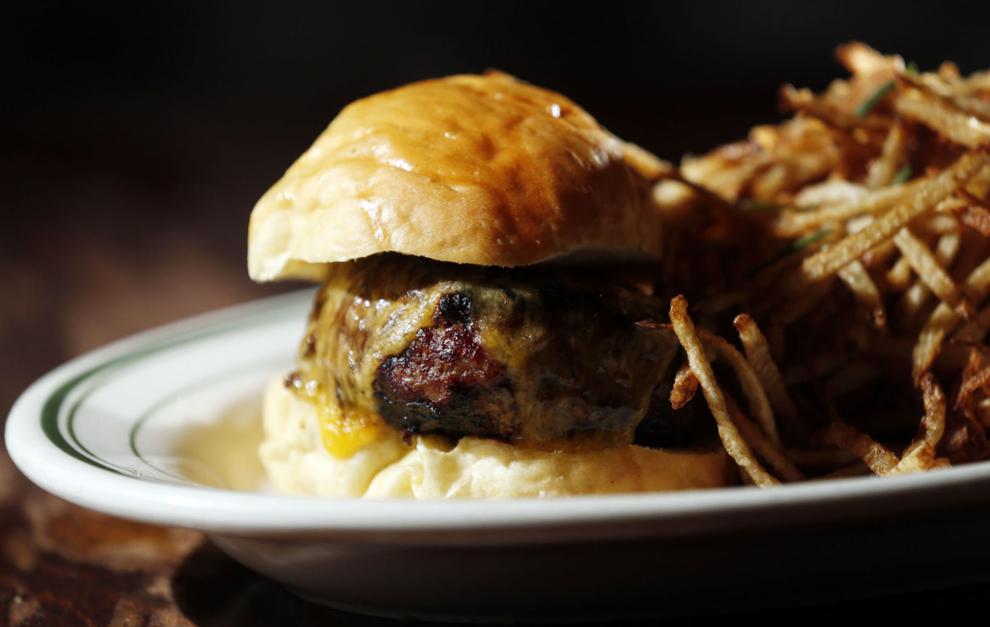 Ted's Cafe Escondido Cafe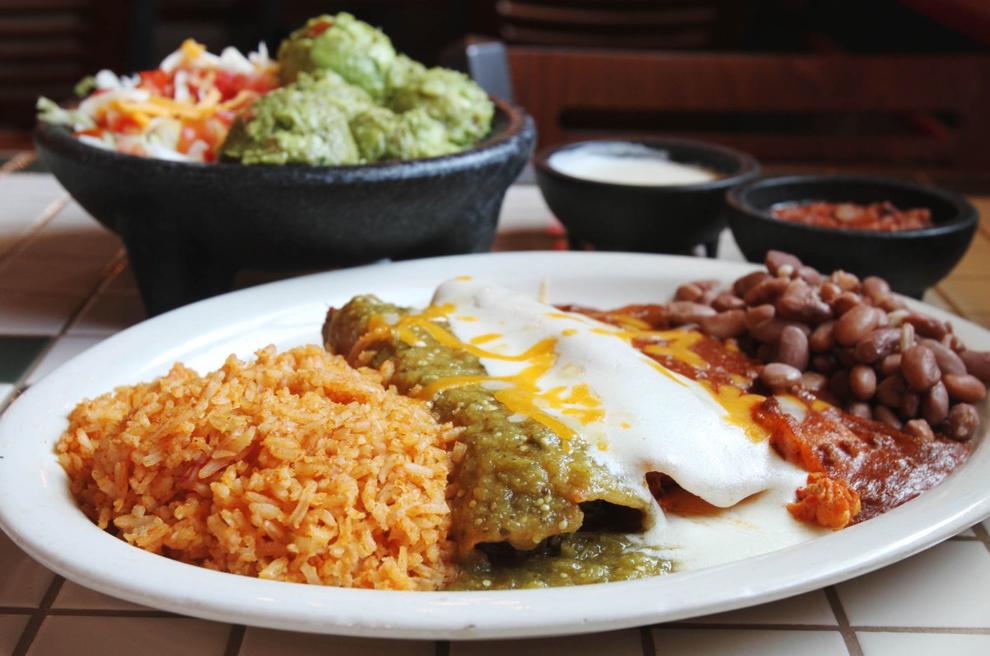 Texas Roadhouse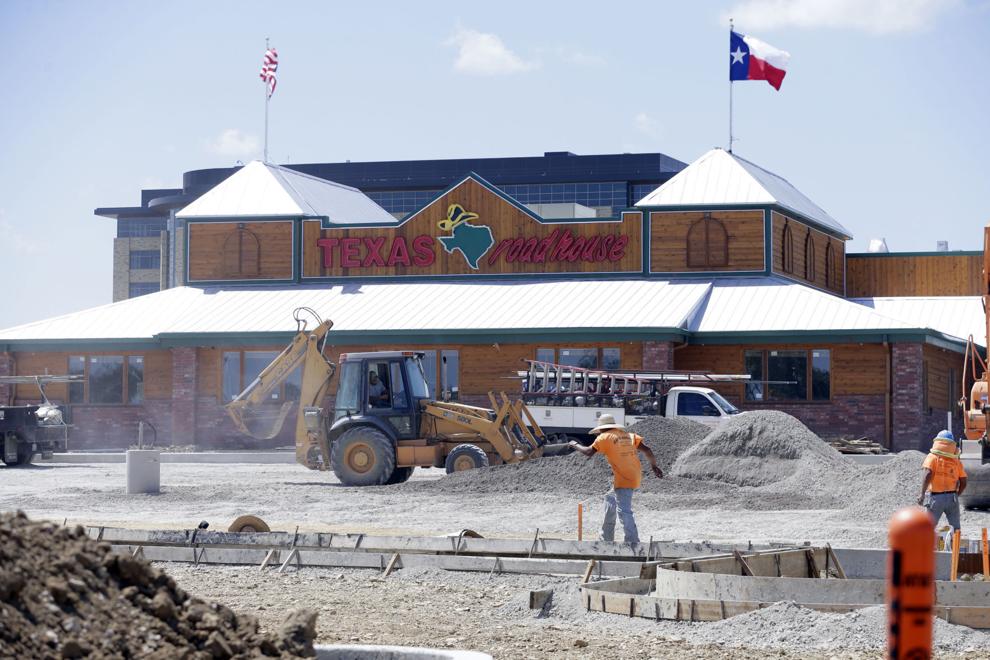 Thai Village Cuisine
Ti Amo Ristorante Italiano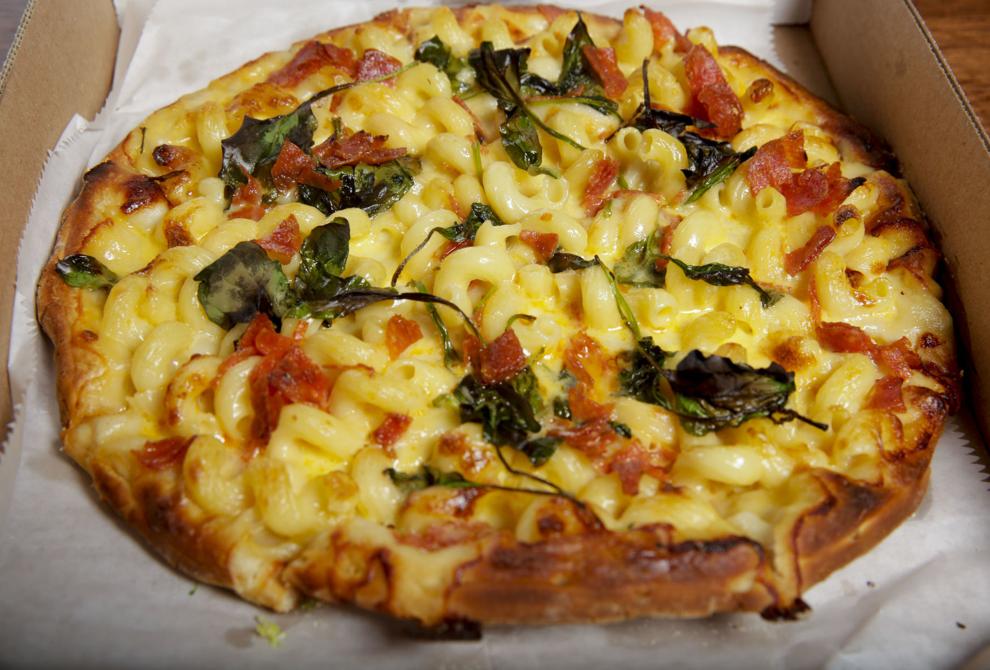 Tokyo Garden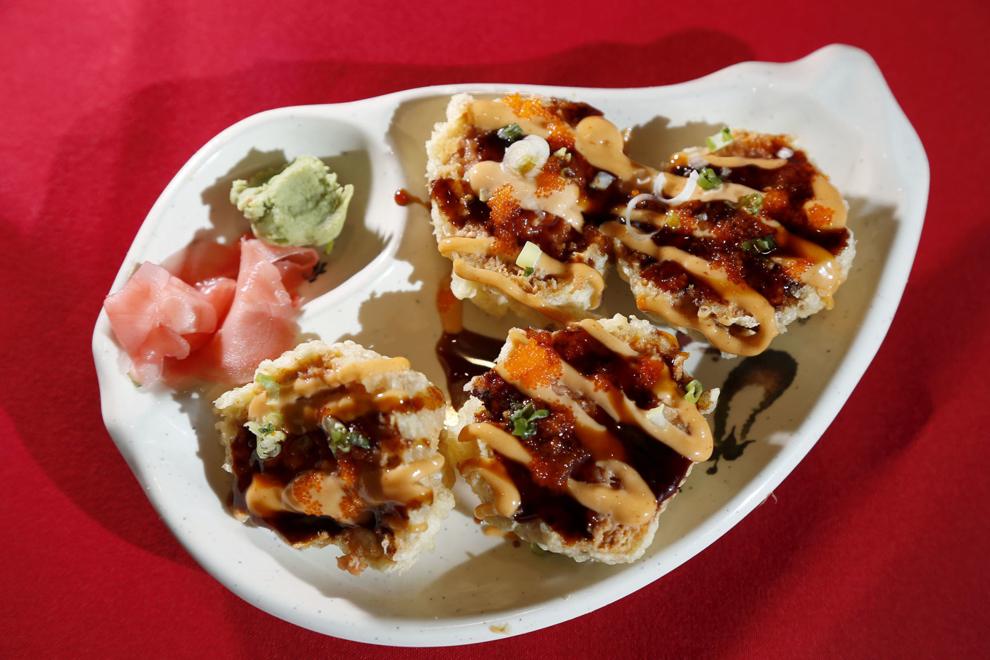 Topeca Coffee Shop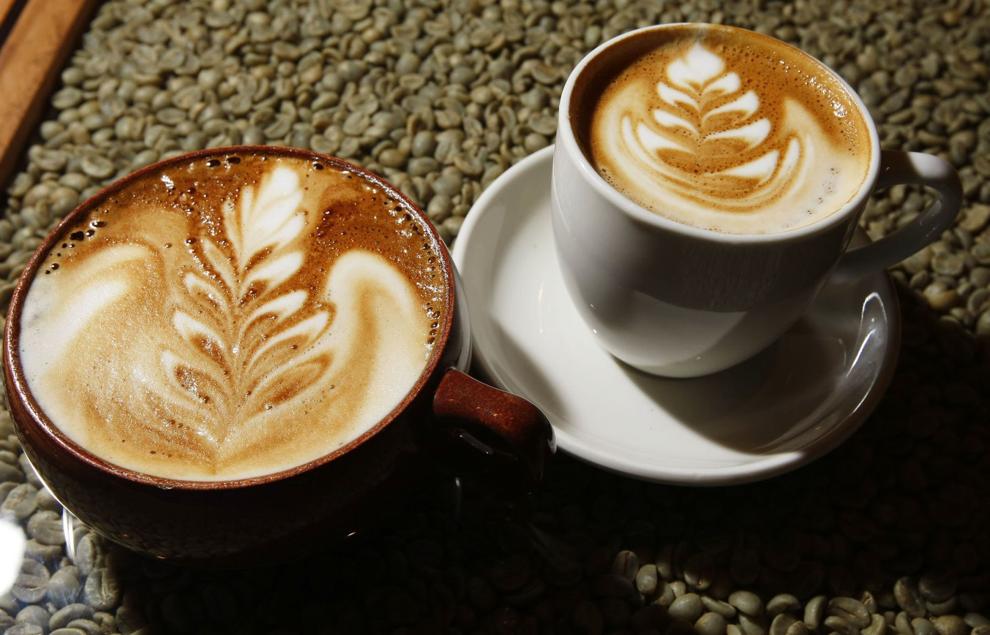 Torchy's Tacos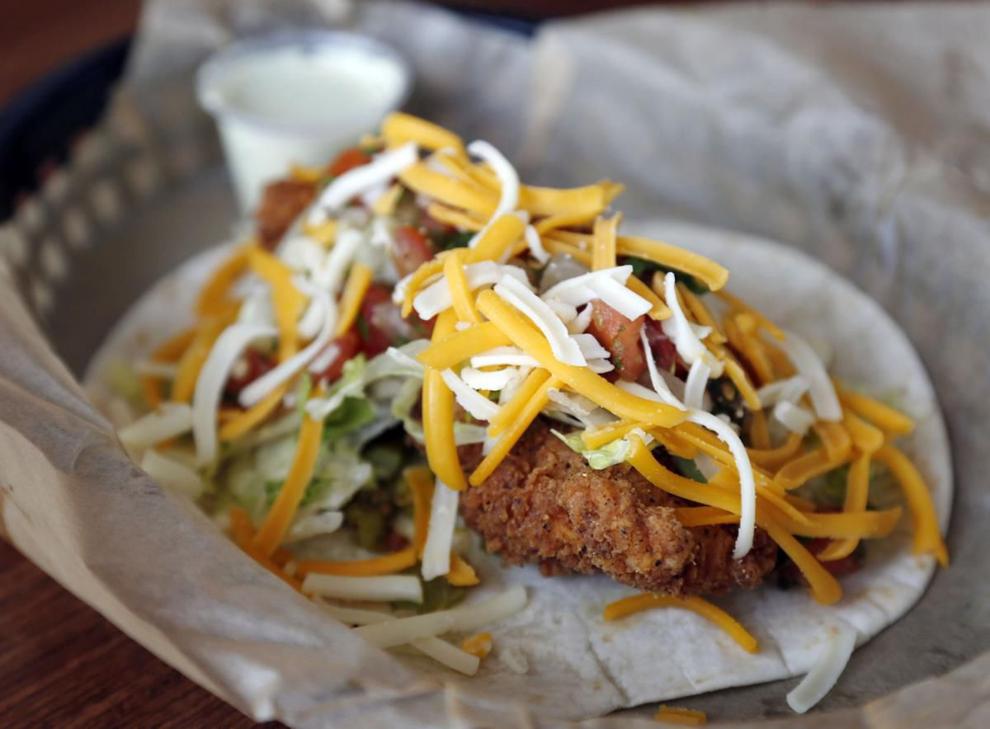 The Tropical Restaurant and Bar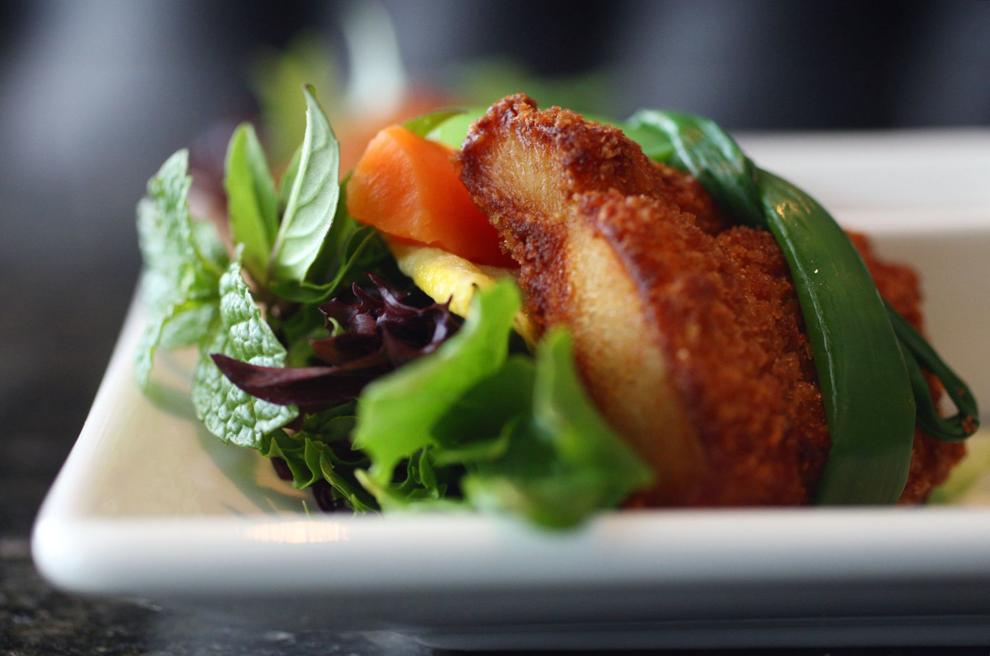 Triangle Coffee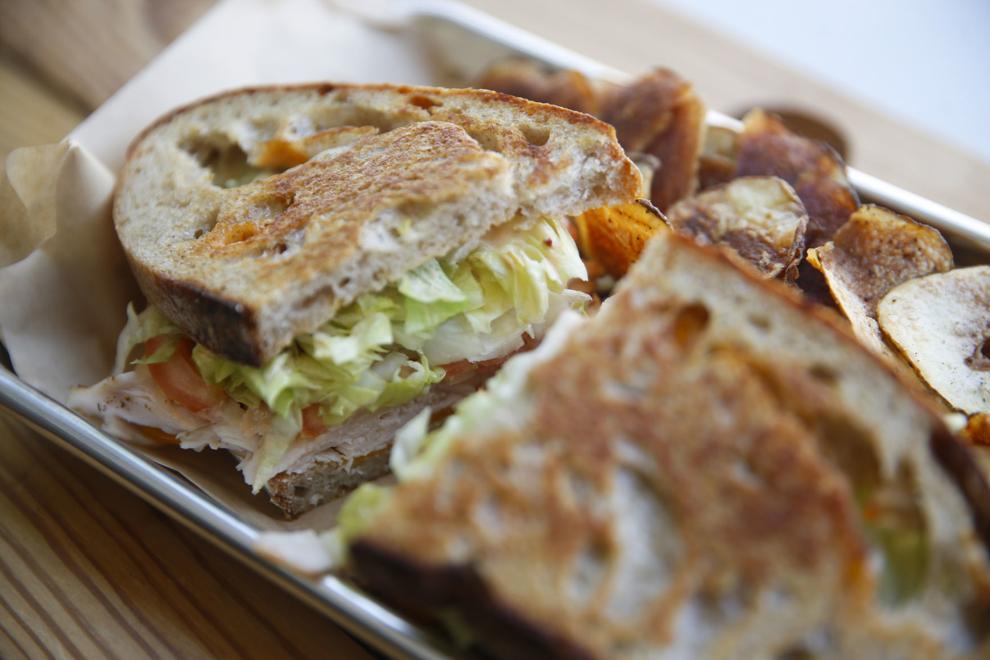 Tucci's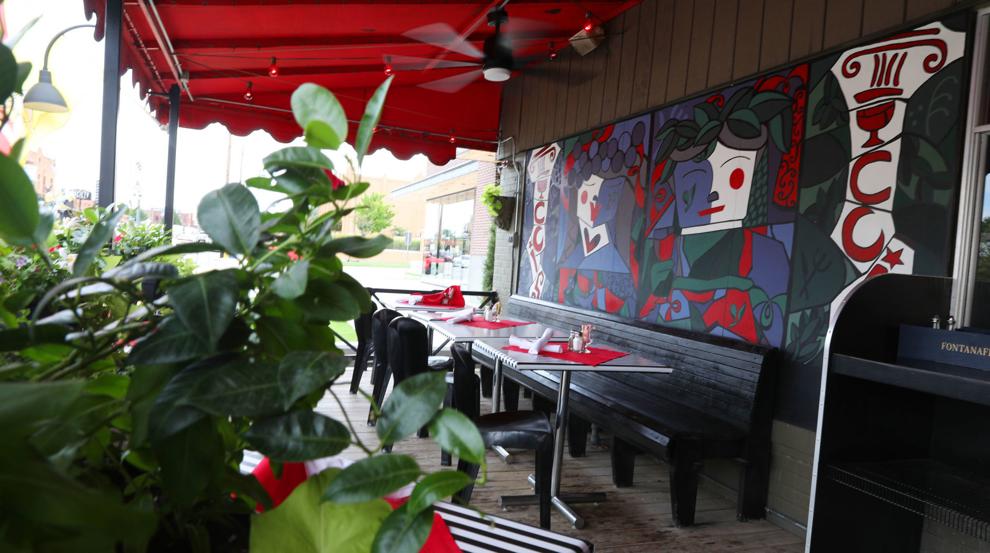 Ty's Hamburgers and Chili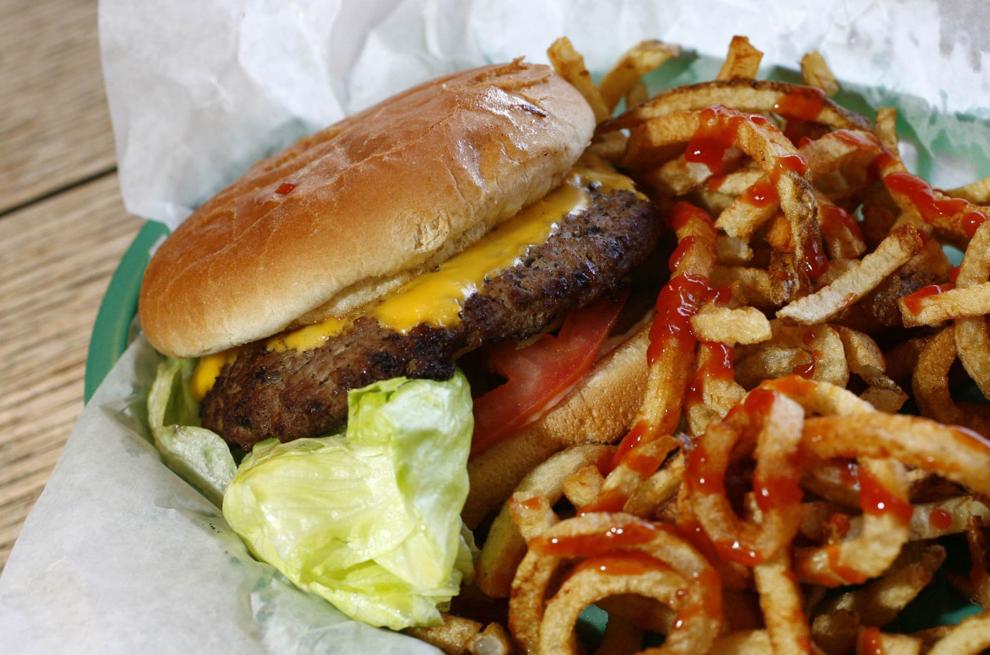 Villa Ravenna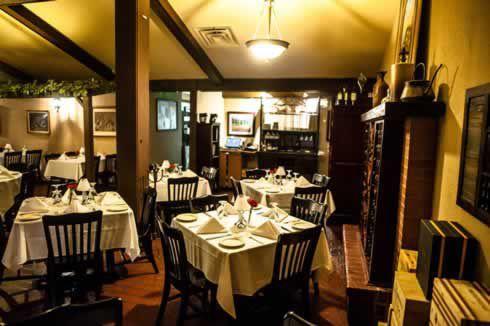 Waffle That!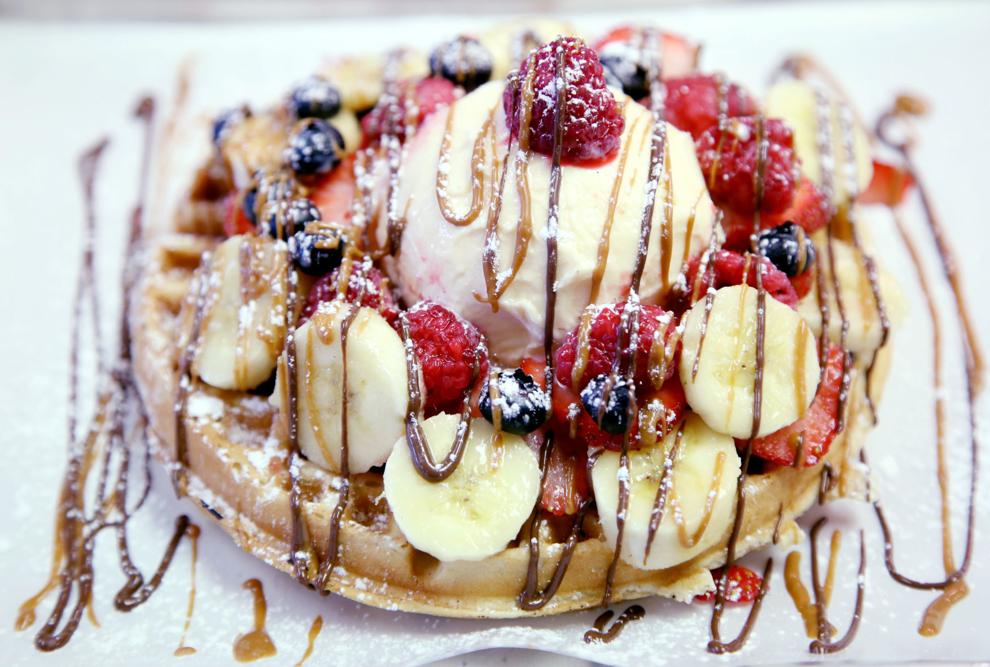 Wanda J's Next Generation Restaurant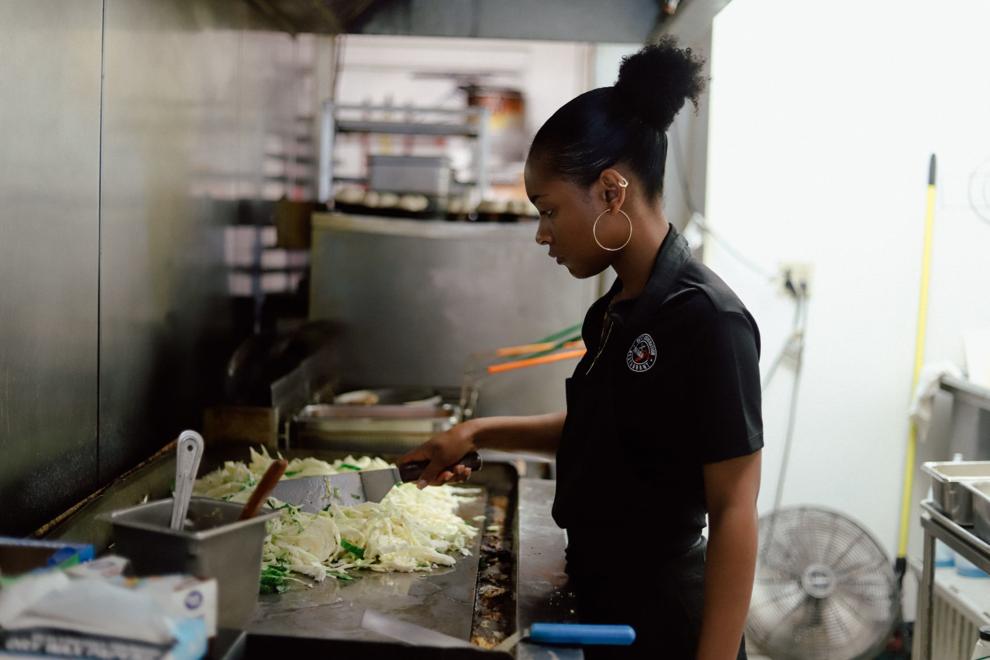 White Lion Pub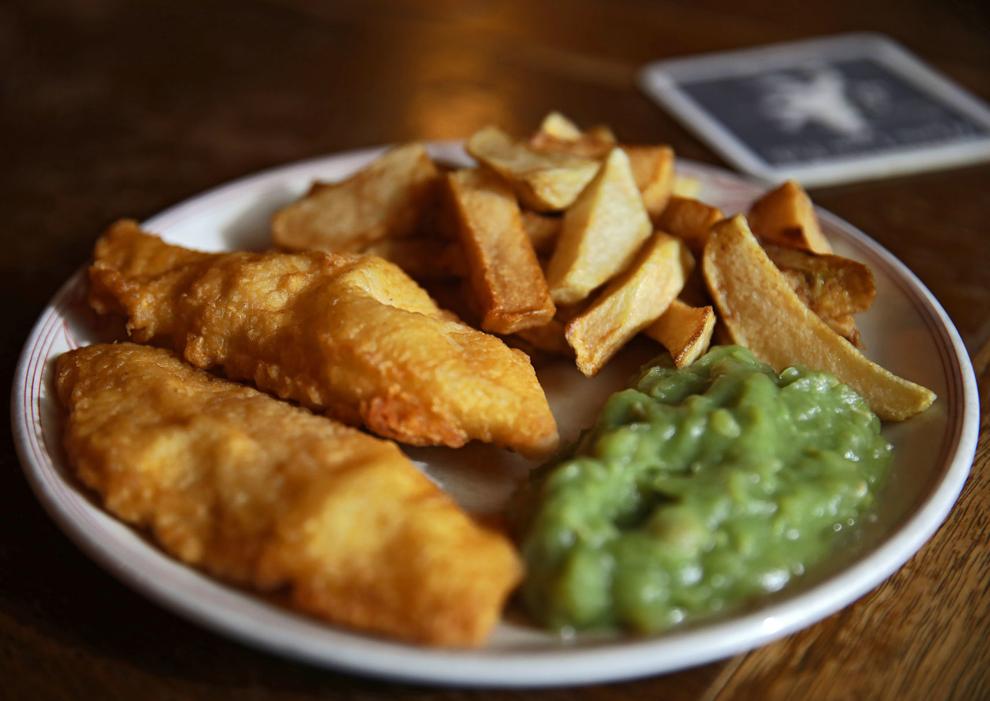 White River Fish Market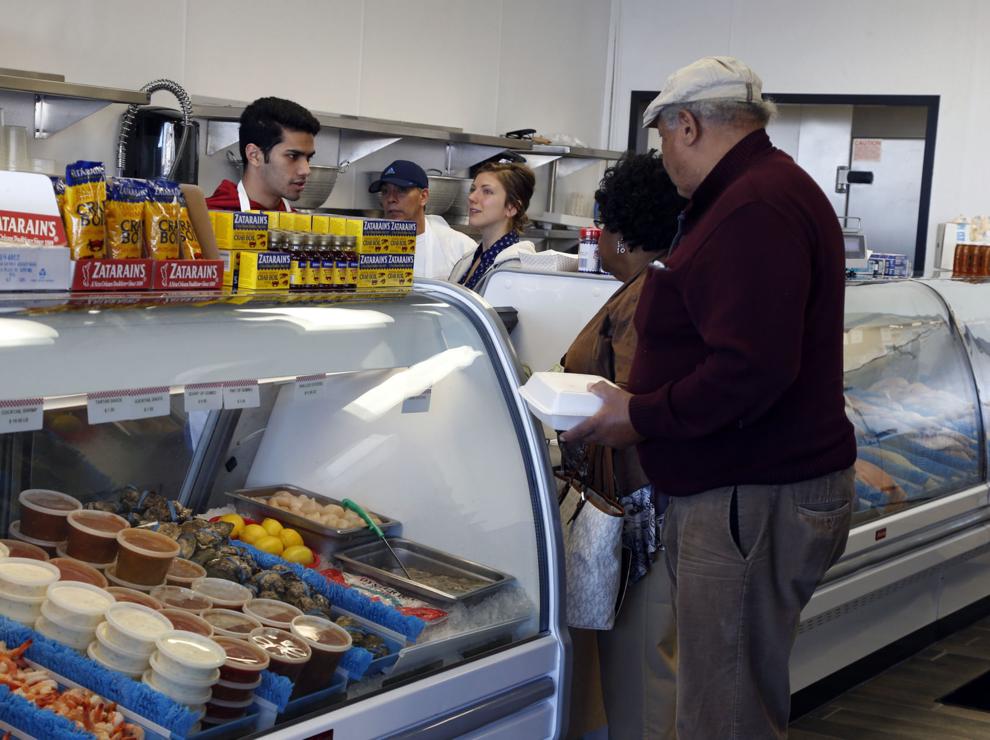 Yokozuna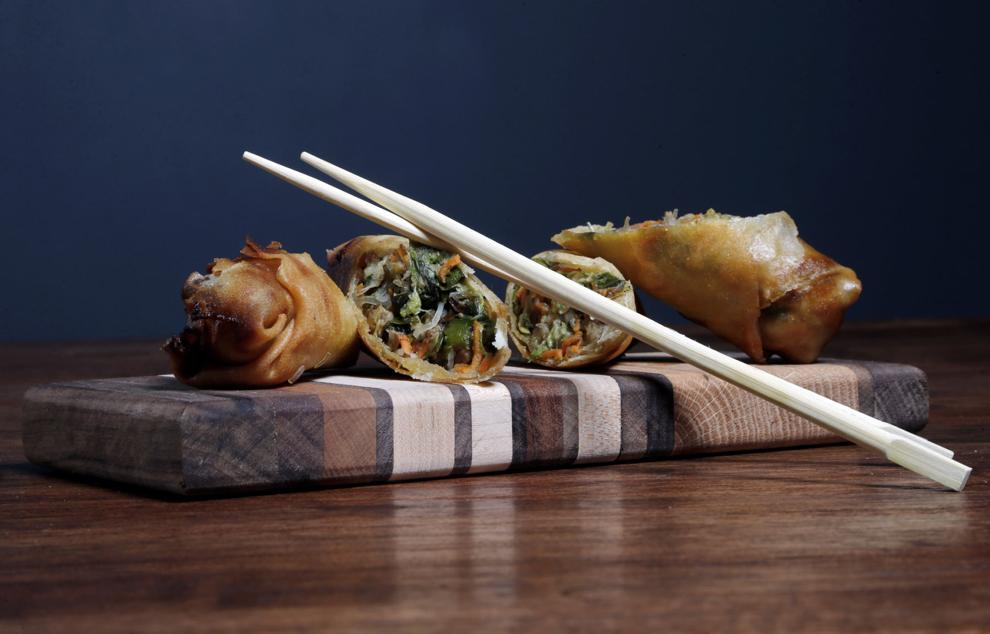 ---