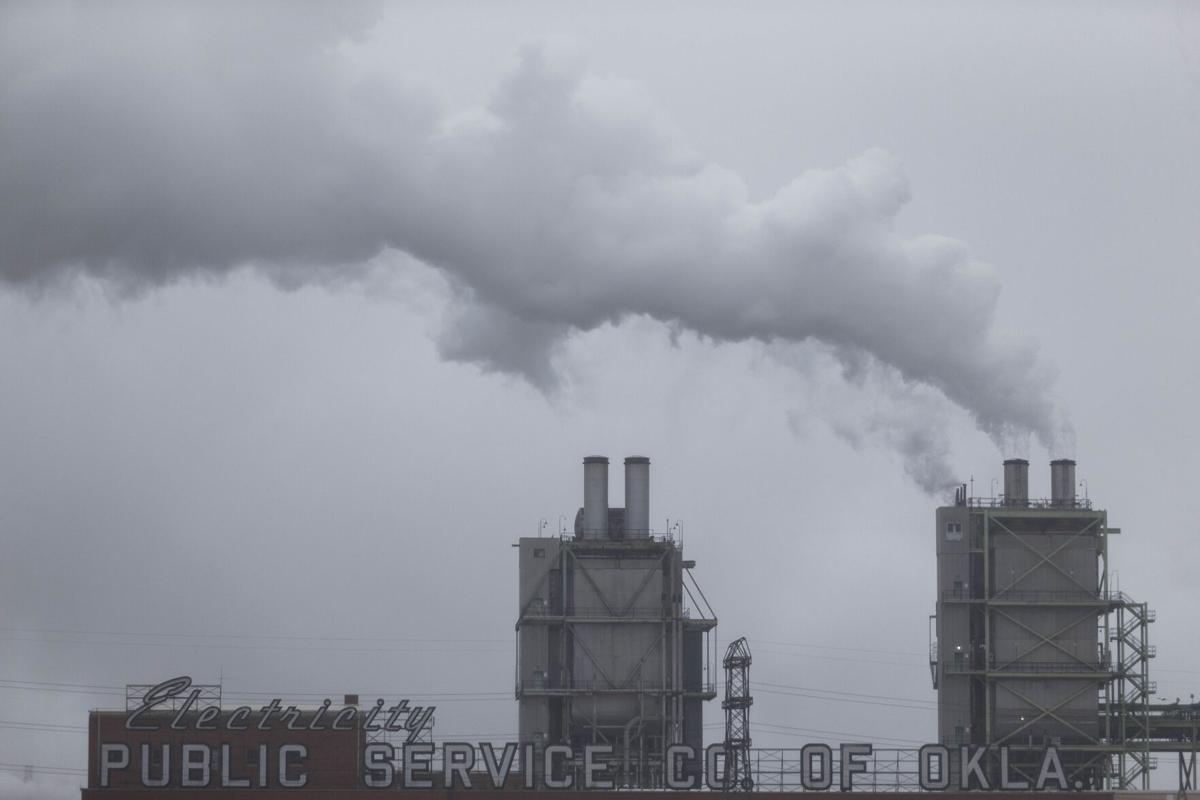 As if the cold and snow weren't bad enough, Oklahomans could soon be facing another unpleasant reality — higher utility bills.
The question is, how high?
"There is no doubt that, obviously, there have been for our region natural gas prices skyrocketing, and suppliers began jacking up their prices," said Matt Skinner, spokesman for the Oklahoma Corporation Commission. "Not everybody, but some really, really upped them.
"What that means for us on our bills, certainly there is upward pressure, but ... speaking for the commission, we'll have to wait and see what is filed."
Natural gas is used not only to heat businesses and homes, but it is a major source of energy for utilities like PSO, which uses it to power six of its plants.
Alex Schott, director of customer communications for Oklahoma Natural Gas, acknowledged that prices are going up.
"(For) our suppliers, the wells that froze over have caused a supply shortage, which in turn has caused the prices to go up," Schott said. "... We know that there will be an impact, it's just really early to tell."
Natural gas had been in abundant supply prior to the onset of the massive winter storm that has crippled much of the nation, with the prices hovering around $3 per 1,000 cubic feet, or Mcf. But with the brutal weather creating a lack of supply and an increase in demand, that same volume is trading on the spot market for hundreds of times that cost.
Schott said ONG, like other utilities, makes purchases on the spot market as needed but stressed that ONG does not set the prices.
"What we pay is what the customer pays ... so that is why we are saying that because the cost is going up, that will impact not this month's bills but whenever the next period of bills comes through," Schott said.
ONG plans to work with the Corporation Commission and its customers "to make sure that we can find options for those customer bills," Schott said.
The details of the potential cost increases might be unclear for now, but the issue has already grabbed the attention of Gov. Kevin Stitt. He was one of several governors who spoke by phone with President Joe Biden on Tuesday to discuss the dire needs of states hit by the winter storm.
Oklahoma Secretary of Energy and Environment Kenneth Wagner said the state will explore every option it can to find assistance for consumers should they face higher-than-expected utility charges.
"We don't want people having to make difficult decisions with their disposable income or their non-discretionary income or making decisions about paying utility bills versus putting groceries on their table," Wagner said.
Skinner said it is important for the public to understand that utilities are not allowed to make a profit off their fuel costs, and that a utility's rate for service is different from its fuel charge — each of which is spelled on customers' bills.
"There is never a rate change based on fuel cost. Fuel cost is a separate cost," he said. "Again, ONG doesn't sell gas. ONG delivers gas — that is what you pay a rate for."
Skinner said no utility has filed a request to change its fuel cost pass through. A utility must provide proof of its increased fuel costs before the Corporation Commission will approve a change in its fuel cost pass through, Skinner said.
Stan Whiteford, spokesman for PSO, said he did not know whether the company was currently buying natural gas on the spot market.
"But I can say this: Our fuel purchases on a yearly basis are most often a combination of all of those things — long-term fuel contracts and spot buys," Whiteford said.
It typically takes a month or so to determine the costs associated with a storm, Whiteford said, and this storm is no different.
"At this time point it is unknown what that impact will be," Whiteford said of natural gas prices.
"But if there is one and it is that significant, then the possibility exists at some time that we could go in … and apply to the (Corporation) Commission to increase our fuel cost portion of the bill, but until we know what those costs have been, we can't say that."
Public Service Company of Oklahoma serves 562,000 customers, including approximately 400,000 in Tulsa.
Whiteford said the fuel cost customers see on their bills is based on a forecast that is set each January for the upcoming year. If at any time during the year PSO determines that it has overstated its forecast by $50 million or more, or understated it by $50 million or more, it is required to file a change in the fuel cost with the Corporation Commission to either increase or decrease the cost it charges consumers.
The service rate PSO charges customers is separate from the fuel cost and covers everything but fuel costs. It cannot be changed without Corporation Commission approval, either.
"What does it cost us to buy poles, put up wire, all that kind of stuff," Whiteford said.
So what should customers expect from their PSO bill next month? That depends, Whiteford said.
"People's bills might go up because of how much electricity they use, it can go up or it can go down," he said.
---
Video: PSO spokesman discusses controlled power interruptions due to cold.