Oklahoma Gov. Kevin Stitt's office blamed the early end to his Tuesday night forum about the U.S. Supreme Court's McGirt ruling on its being "hijacked by fringe activists" who shouted down victims with legitimate questions about the ruling's impacts.
But in the view of several of the Native citizens who demonstrated in the crowd, Stitt and the other panelists should have expected criticism for a lack of tribal representation on stage. They said the panelists used crime victims as pawns to express their frustration with the ruling's affirmation of tribal sovereignty.
"For him to sit here and dismiss and devalue everyone in that room by saying, 'Well, some of those people, they're not even from here' — it's like, 'Whoa, no. We're from here. We're originally from here,'" said activist Brittany Dias, who also demonstrated with her family at the Cox Business Convention Center. "That's the point."
The Tulsa World recorded a Facebook Live broadcast of Tuesday's "McGirt v. Oklahoma Community Impact Forum," promoted as being coordinated largely by Stitt and Tulsa County District Attorney Steve Kunzweiler.
Toward the end of the more than hourlong clip, Stitt is shown receiving sustained backlash from the audience after saying, "I know we have people in here from other states right now." He descended the podium shortly after making the remark to jeers from crowd members, many of whom chanted, "Shame on you!"
Statements he and Kunzweiler made were often punctuated by audience members holding up signs or red cards each time they heard something they deemed objectionable.
"The majority of people there were Native American citizens of Oklahoma," Brenda Golden, an Okmulgee-based attorney and Muscogee Nation citizen who organized a preforum demonstration, said in an interview Wednesday afternoon.
"And right from the beginning, opening up with Gov. Stitt, we didn't expect him to be the moderator. It wasn't on the flyer that he was going to be the moderator. But that frustrated a lot of people."
Several audience members turned their backs to Stitt while he spoke.
An employee in Stitt's office declined the Tulsa World's request for additional comment on Wednesday afternoon. But online journalism outlet NonDoc.com quoted Stitt as saying shortly after leaving the stage that he would like to see the McGirt ruling overturned in its entirety "for us to have a viable state going forward."
The Oklahoma Attorney General's Office, which The Oklahoman has reported is asking the U.S. Supreme Court to narrow the decision's scope, also declined to comment Wednesday afternoon.
However, Okmulgee County District Attorney Carol Iski told the audience Tuesday night that she respected the McGirt ruling, as well as its affirmation of treaties and tribal sovereignty.
And Ryan Leonard, Stitt's special counsel for Native American affairs, spoke of the need for open dialogue between activists and law enforcement as they continue adapting to the ruling.
Despite Stitt's office not commenting Wednesday, Stitt spokeswoman Carly Atchison posted a series of tweets Tuesday night, including one saying the forum was "hijacked by fringe activists" who displayed "disruptive, disrespectful behavior" to the panel members.
She also referenced Golden's decision to address the crowd and call for civility but said "It didn't happen" and alleged that one attendee left in tears.
Golden said she was concerned about the use of her comments to try to sow unnecessary division among activists. Kelsey Cooper, another audience member, said she agreed.
"She went up there on her own, … and we respected that," Cooper said of Golden. "But they kept trying to say, like, 'Listen to that elder.' And I felt like, 'Don't tell us what to do.'
"I understand victims' frustrations and frustrations of nonnatives. But at the end of the day it's treaties and the Supreme Court that are the law of the land. And I just heard excuses and circles around that … instead of focusing on 'How can we honor the treaties?'" Cooper said.
And by the end, Golden said those in the crowd had legitimate reasons to be visibly frustrated. She said part of the reason she spoke up was that she had billed the demonstration as a peaceful one and wanted the panelists to try to connect with the audience.
"But I'm like, 'You know what? Our people have been victims of injustice for a long time, and if they want to speak about the injustice they've endured, I won't condemn them for that,'" Golden said. "I'm glad they shut it down early."
Atchison on Tuesday posted online a screenshot of an email she sent to officials with at least two tribes on June 3 with the word "INVITE" in the subject line and which included the phrase "you and your chiefs." The Chickasaw Nation, which was included in the email, is led by Gov. Bill Anoatubby.
Atchison wrote that "more details and a formal invitation will follow" the email, which she considered an invitation in part because it said their attendance was "key." But Muscogee Nation Principal Chief David Hill released a statement on Twitter on Tuesday afternoon alleging that a more formal request "never came."
Asked about the issue Wednesday, U.S. Rep. Kevin Hern, R-Tulsa, said he did not know the circumstances of why tribal leaders weren't part of the panel. But he said: "I'm a business guy, so I've always believed you have to have all parties at the table."
Hern said his office was also not part of the event organization. But he reiterated that "we need to work together to reach a solution all the tribes agree to."
"One thing I will say is we can't keep taking a bunch of steps forward and a bunch of steps back," Hern said.
For his part, Kunzweiler stressed his interest in being "accessible" to the crowd and drew attention to his cellphone number — which he showed on a projector screen — at least twice. In doing so, he said he wanted to hear from anyone who had questions about how the McGirt ruling could affect them.
Though he at times struggled to be heard over the crowd, Kunzweiler attempted to show how the state court system has lost out on the opportunity to help victims of crime whose cases can no longer proceed there after not being pursued in federal or tribal courts.
But Golden said tribal and federal courts have "got to have a little bit of time to adjust" to the drastic increase in cases following the ruling.
"They're adding more prosecutors. They're adding more staff," she said. She added: "For (the panel) to imply the federal government is inept to prosecute these cases, or more inept than they are, is … condescending to the federal government."
Dias, in her interview with the Tulsa World, pointed to the absence of tribal representatives on the panel as a reason for demonstrating. She also said the McGirt decision, in addition to reaffirming sovereignty, has given tribes the ability to pursue more cases involving Indigenous women who have been reported missing or were killed.
She also noted that multiple tribes have expanded their court and law enforcement systems as they handle the increased workload.
But district attorneys Matt Ballard and Jack Thorp, whose areas include tribal jurisdictions in eastern Oklahoma, said the current state of the law means some cases — including certain manslaughter offenses — will be ineligible for prosecution in the federal system.
Both said that in their experience the majority of cases sent to federal prosecutors have been declined, with Ballard saying there are times he doesn't even know whether a case has been filed there.
The U.S. Attorney's Office did not participate in Tuesday's forum due to what Stitt said was a "scheduling conflict."
Reached Wednesday, a spokeswoman for Tulsa-based Acting U.S. Attorney Clint Johnson released a statement on his behalf indicating the agency's commitment to "working alongside both our state and tribal law enforcement and prosecutorial partners to secure justice for victims of violent crime."
"At the end of the day, we all are dedicated to upholding public safety and supporting victims," Johnson said in the statement.
"While there are always challenges in implementing court decisions of this magnitude, my team of dedicated federal prosecutors, victim advocates and support staff will continue working to ensure the safety of those living in northeastern Oklahoma," Johnson said.
Blake Douglas contributed to this story.
Photos: Residents voice concerns at panel discussion on McGirt Supreme Court ruling
Post-McGirt Concerns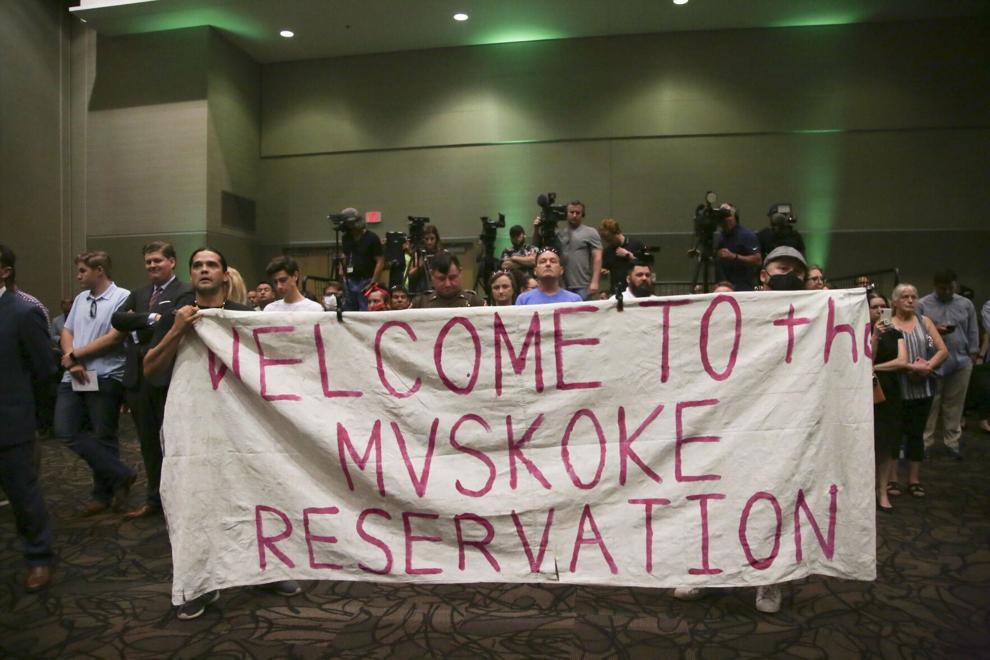 Post-McGirt Concerns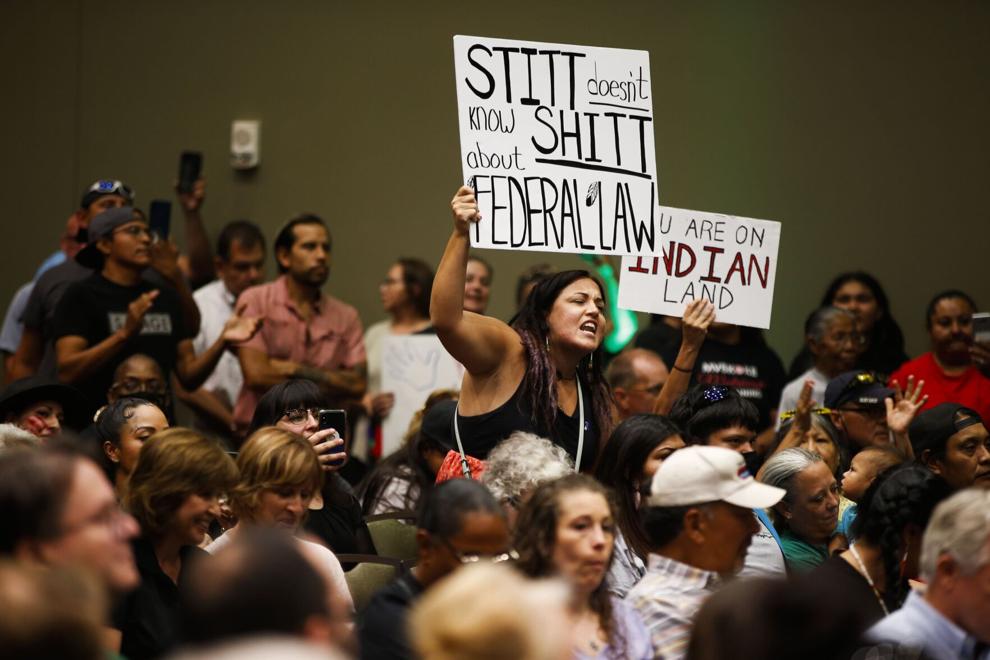 Post-McGirt Concerns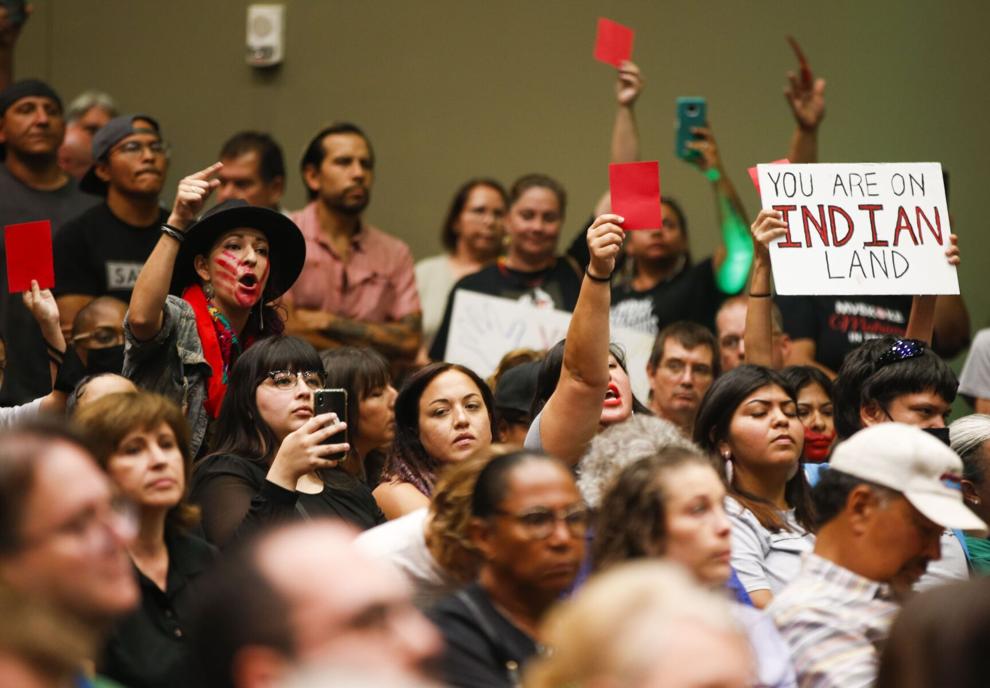 Post-McGirt Concerns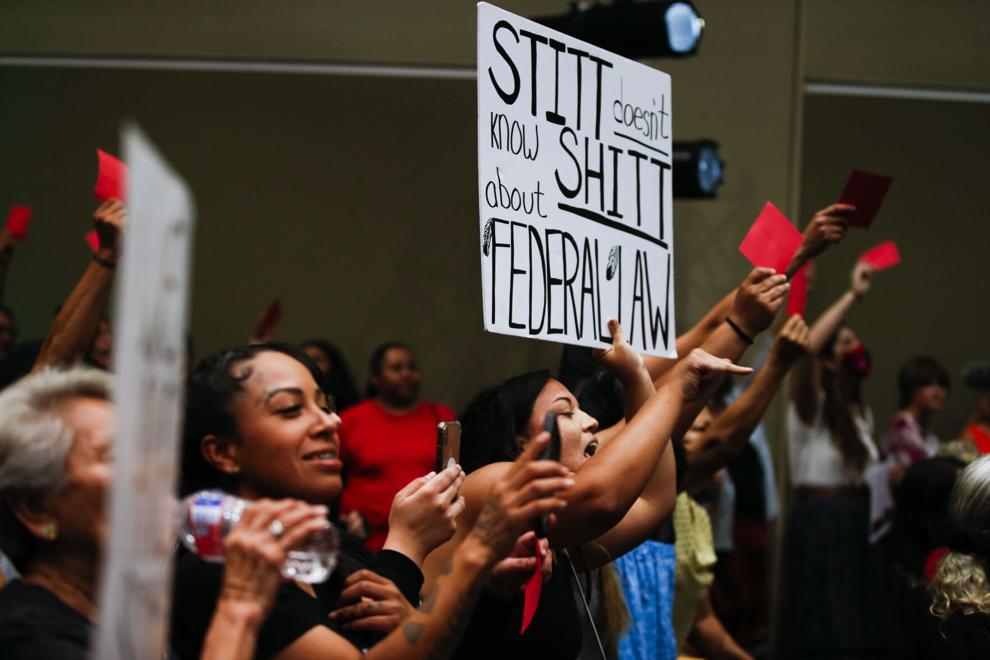 Post-McGirt Concerns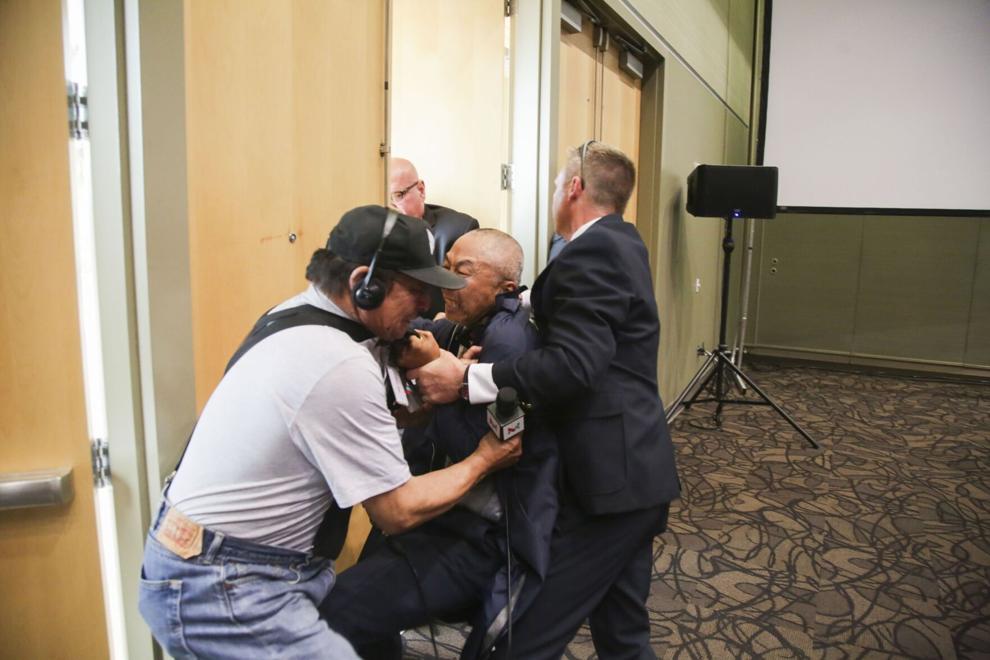 Post-McGirt Concerns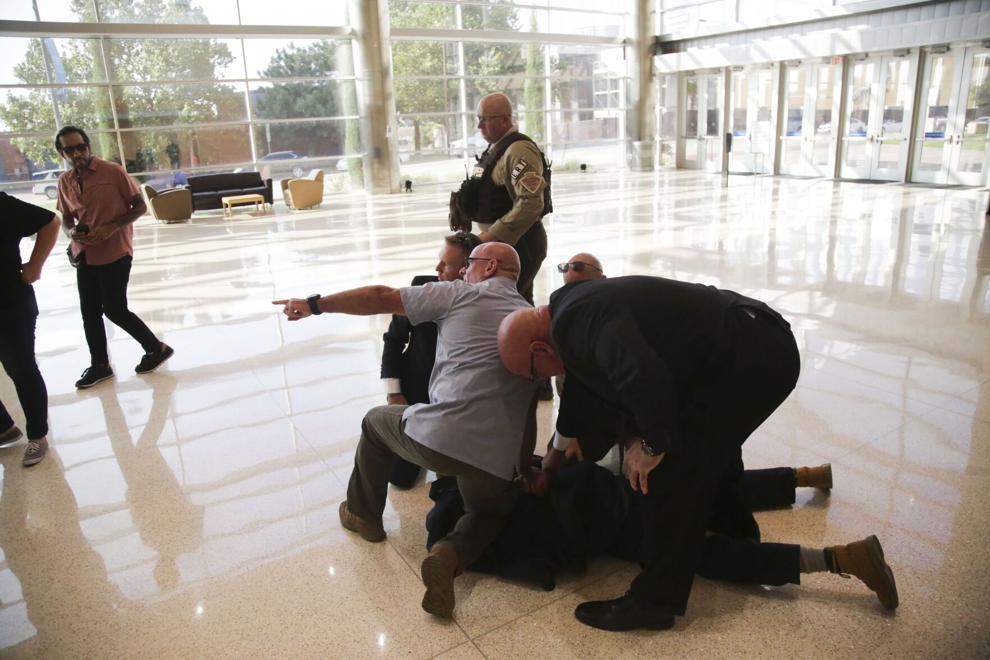 Post-McGirt Concerns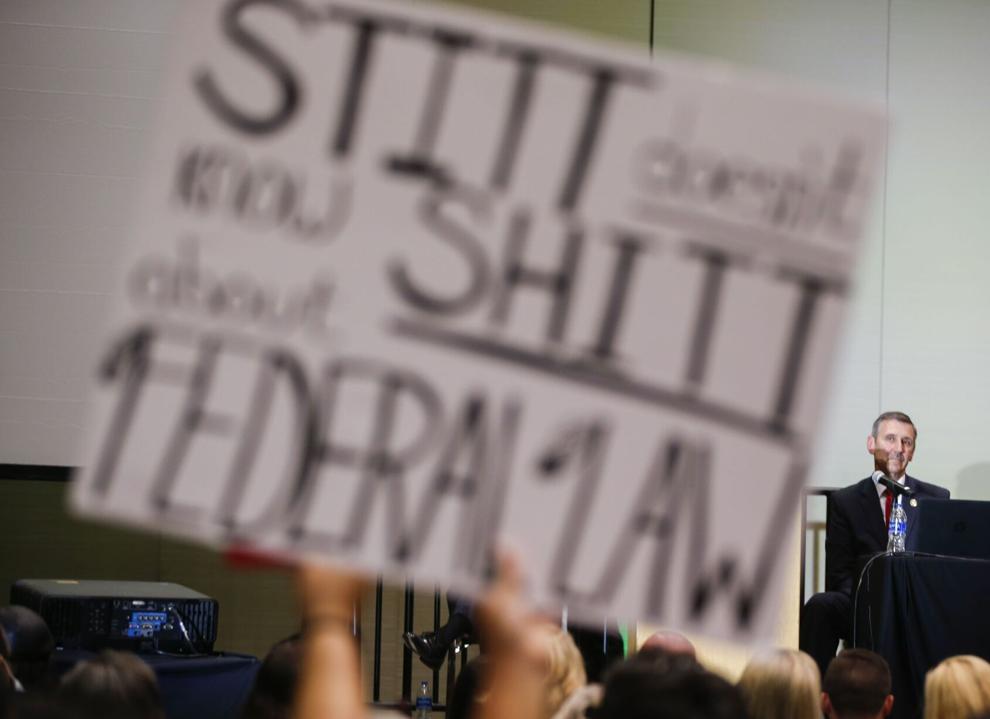 Post-McGirt Concerns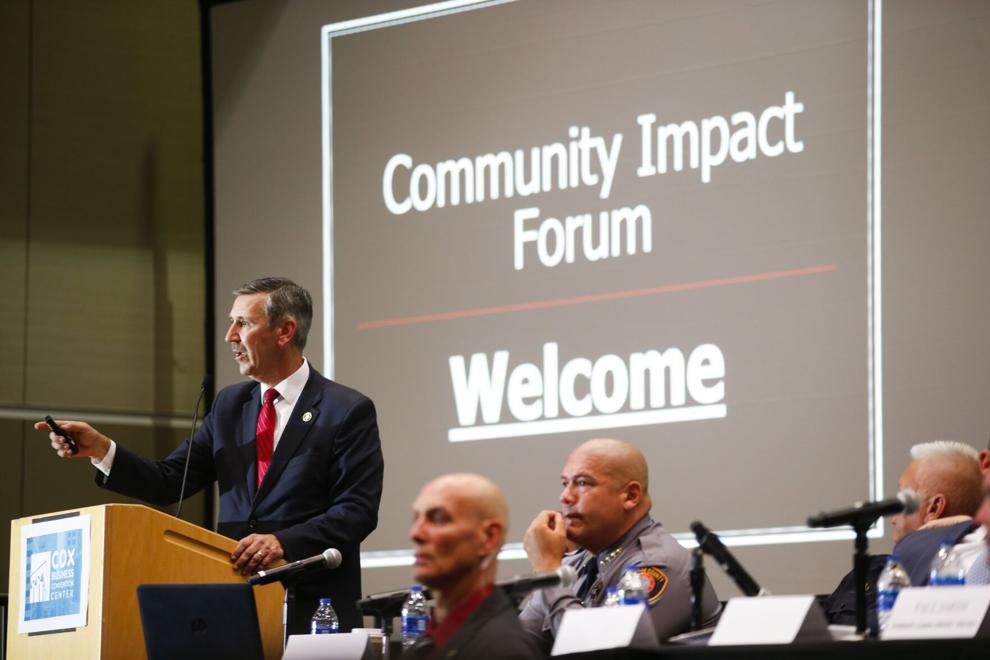 Post-McGirt Concerns
Post-McGirt Concerns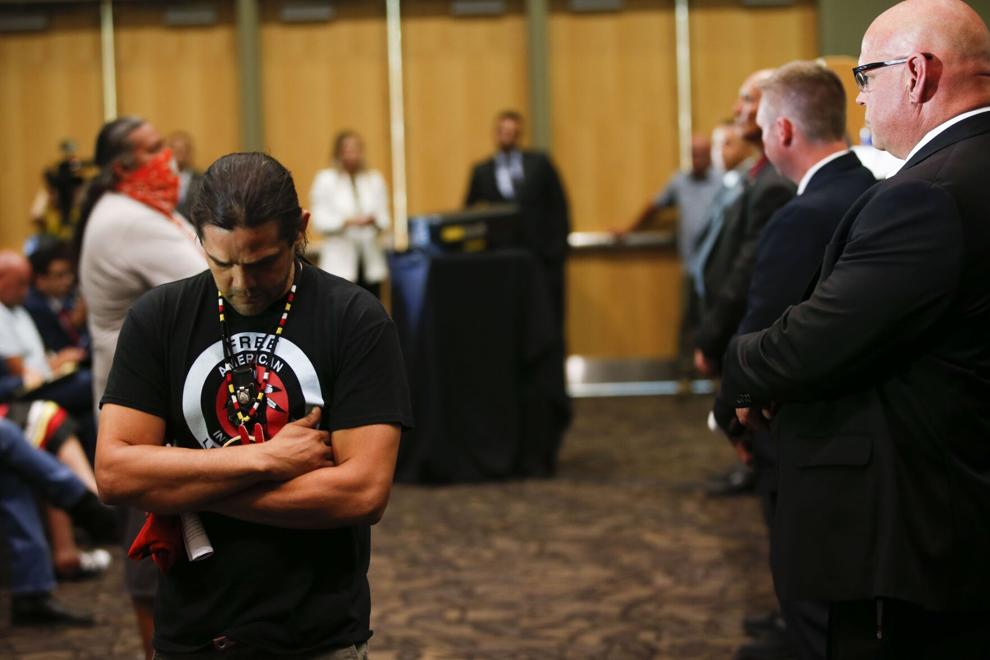 Post-McGirt Concerns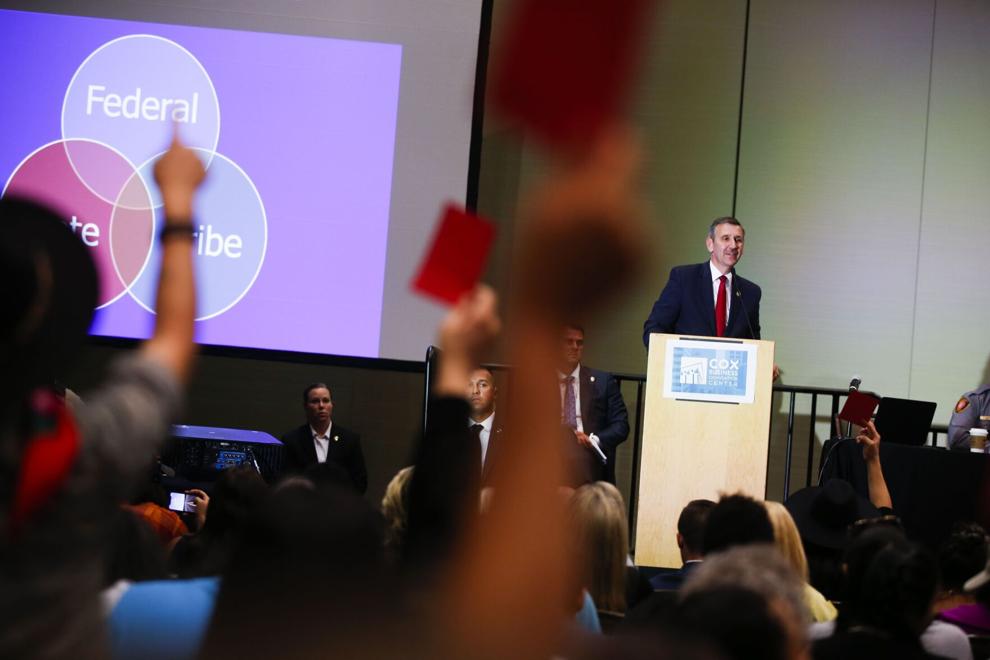 Digital Offer: $1 for six months
HIDE VERTICAL GALLERY ASSET TITLES