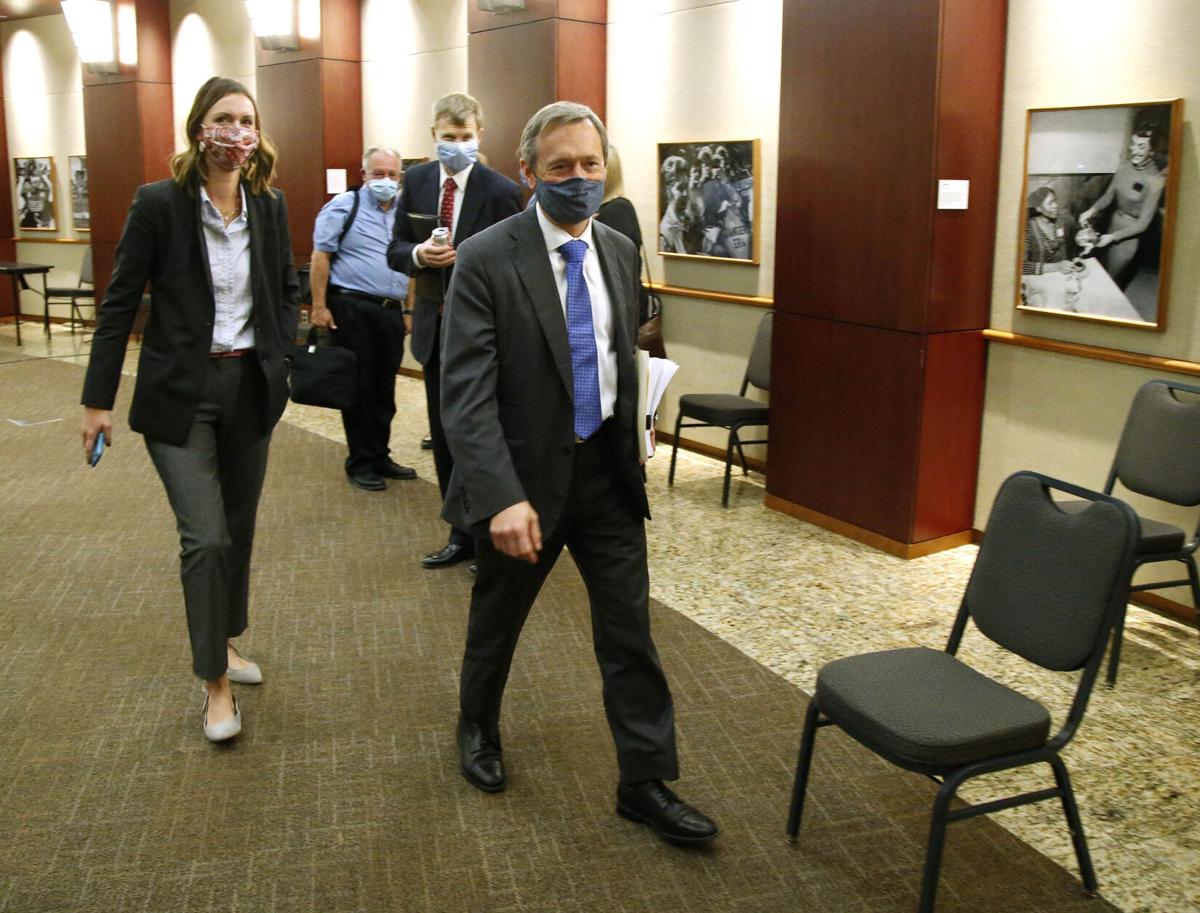 Gov. Kevin Stitt on Friday removed the president of the Statewide Virtual Charter School Board who recently led the initiation of termination proceedings against Epic Charter Schools and challenged two other board members about potential conflicts of interest with Epic.
John Harrington was notified Friday morning by Stitt's newly appointed secretary of education that his service on the Statewide Virtual Charter School Board was over effective immediately.
Stitt's office told the Tulsa World on Friday evening that the governor has appointed the former president of a private Christian school in Edmond in Harrington's place.
Harrington said that only two days earlier, he had notified Stitt's office, as well as the office of House Speaker Charles McCall, R-Atoka, of his intent to call a special meeting Nov. 18 so the board could consider voting to force members Mathew Hamrick and Phyllis Shepherd to recuse themselves from any matters related to Epic.
He provided copies of his emails to Stitt's and McCall's offices to the Tulsa World.
"This fact is disturbingly ironic given that two days later I am now the one no longer on the Board or voting on Epic-related matters. Whether by design, or mere coincidence, I do not believe this will help restore the public's confidence in this matter," Harrington said in a written statement.
"I am concerned with the direction that we are headed. It is widely known that there are concerns about the relationship between Epic and two of the virtual charter board members. However, despite these concerns, these individuals remain on the Board."
Harrington said Stitt should now call on McCall and Senate President Pro Tem Greg Treat to follow his lead and replace their respective appointees, Shepherd and Hamrick.
"Access to quality online education has never been more important for our students, and our state has an obligation to protect this choice," he said. "The public should have confidence in the schools that are available to them and in the agencies that oversee them.
"As chair of the SVCSB, I pledged to serve our state's online charter schools fairly and without bias. I believe that I did, and I stand by my actions with a clear conscience."
In late October, Assistant Attorney General Marie Schuble recommended that the Statewide Virtual Charter School Board enter into termination proceedings against Epic, the operator of Oklahoma's largest online public school, called Epic One-on-One, based on the state's new investigative audit findings that Epic's operators might have violated fiscal management standards in their contract and various state laws, as well as for "good cause."
The board voted 3-1 in favor, with Shepherd casting the lone "no" vote and Hamrick absent from the meeting.
As first reported in the Tulsa World, Shepherd is a relative of one of Epic's two co-founders, who reportedly have become millionaires through their deal to manage the school, and Hamrick accepted campaign donations from one of the Epic co-founders in Hamrick's failed bid for a state Senate seat.
In response to the Tulsa World's reporting about Shepherd's family tie, Speaker McCall sent Shepherd a letter and provided a copy to the Tulsa World that stated: "As an appointee to the House, my expectation is that if it is found that a conflict does exist for you to vote on matters related to Epic, that you would abstain from all future votes that are or could be encompassed by that conflict."
In September, Harrington led Hamrick's censure and removal from the board's newly formed audit committee, accusing Hamrick of intentionally avoiding public votes by the board in 2019 and 2020 on matters seeking to unmask Epic's use of tens of millions of taxpayer dollars to date budgeted for student learning that Epic is keeping private.
In Harrington's place, Stitt has appointed Brandon Tatum, former president of Oklahoma Christian Academy and now founder and CEO of CONNECTedu and chair of the National Christian School Association Board of Trustees.
Tatum previously sat on the Oklahoma Innovation in Education subcommittee for Stitt.
"We don't think it's a major shakeup," said Oklahoma Secretary of Education Ryan Walters. "The governor called for the audit of Epic. We want to make sure taxpayer dollars are accounted for."
Asked about whether Stitt is concerned about the potential conflicts of interest on the board, Walters responded: "We're not going to comment on that. Those are appointments that are out of our control. We have one appointee to the board."
Asked whether Stitt's office had spoken to Tatum about Epic before his appointment, Walters said: "We just made sure there were no ties there, and we wanted to make sure everything is transparent and there's accountability there and everything is carried out in a fair manner."
---
Related video: Statewide board begins contract termination proceedings against Epic
Epic Charter Schools: A Tulsa World investigation
Governor removes board president leading inquiries into Epic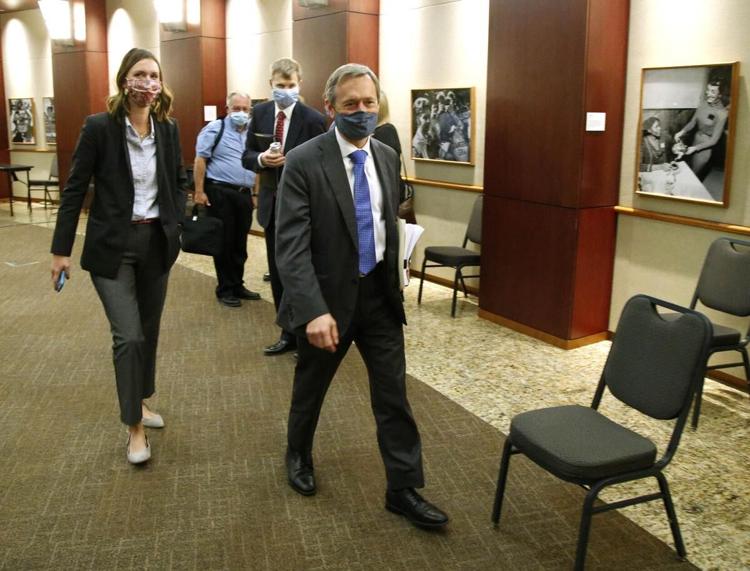 Epic Charter Schools gets a pass on accreditation downgrade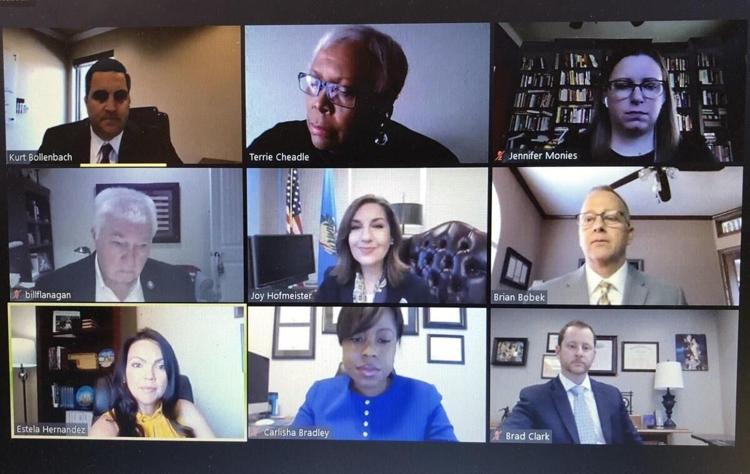 Lawmakers call for audit of State Department of Education
Tulsa lawmaker vows systemic overhaul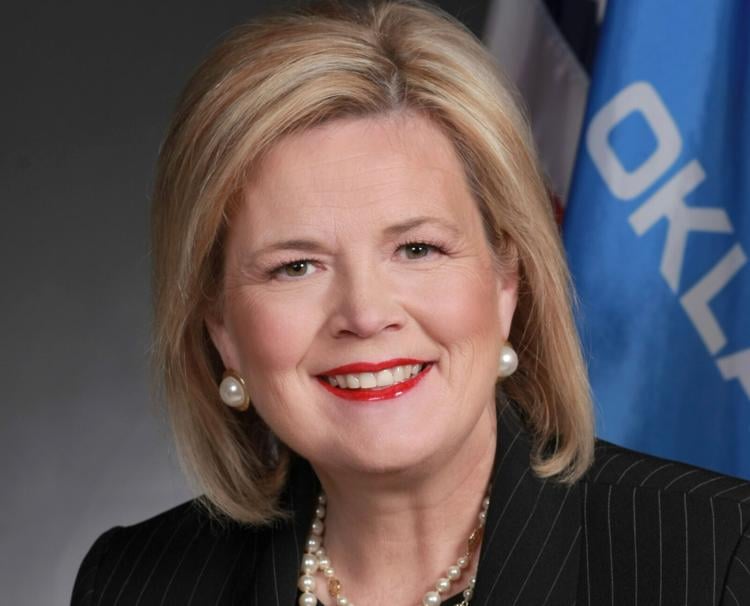 Epic Charter Schools governing boards respond to recent actions by two state education boards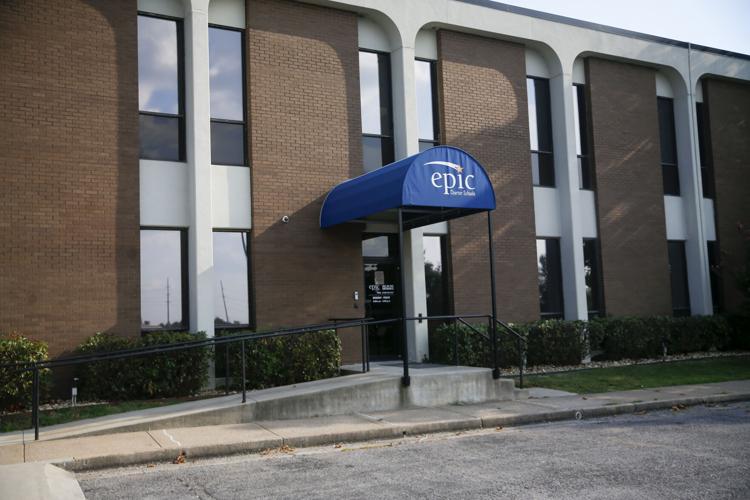 Epic Charter Schools board member resigns amid state audit fallout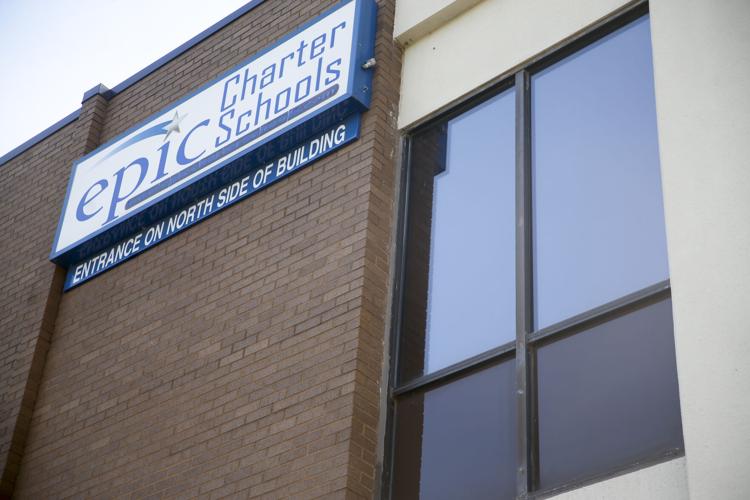 Education policy leaders from state Senate, House reflect on Epic Charter Schools audit findings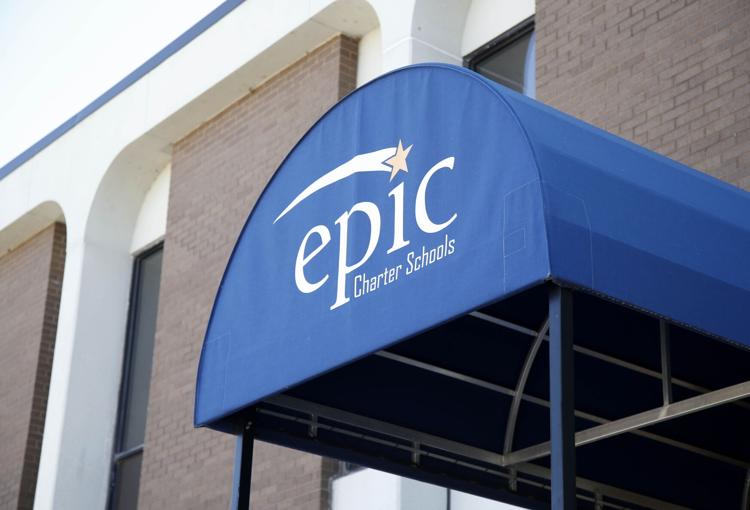 Statewide Virtual Charter School Board member is relative of Epic co-founder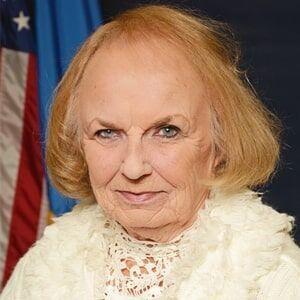 Statewide Virtual Charter School Board votes to begin contract termination process against Epic Charter Schools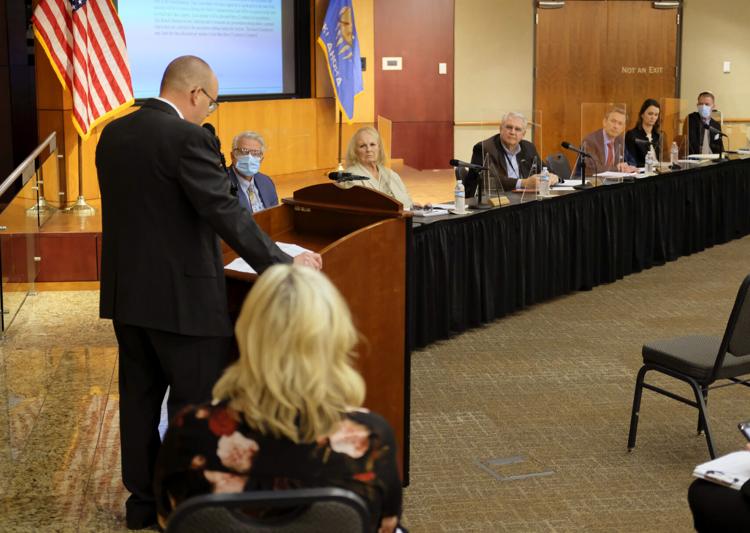 State education board demands $11.2 million back from Epic Charter Schools over state audit findings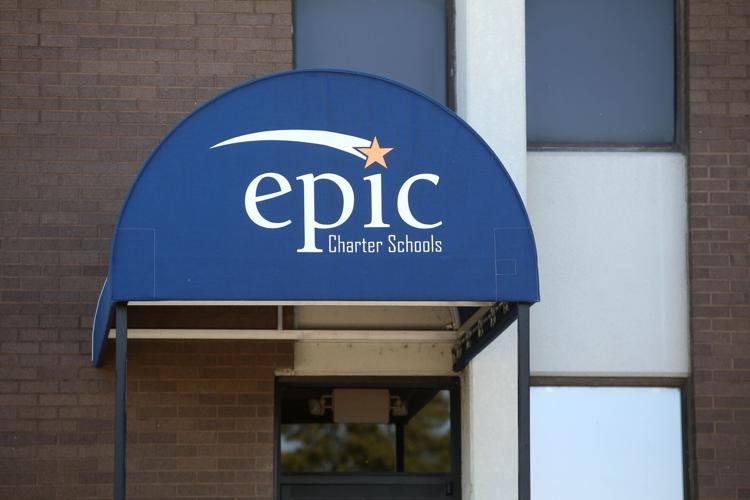 Lawmakers announce joint hearing on Epic Charter Schools audit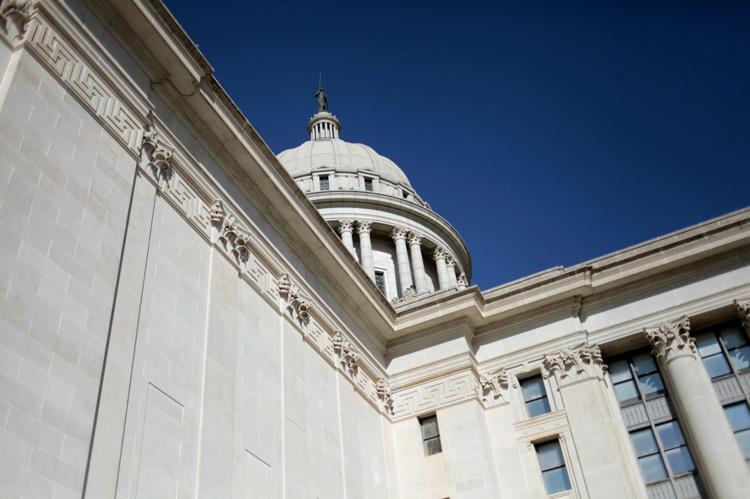 Oklahoma AG's Office takes reins in Epic Charter Schools investigation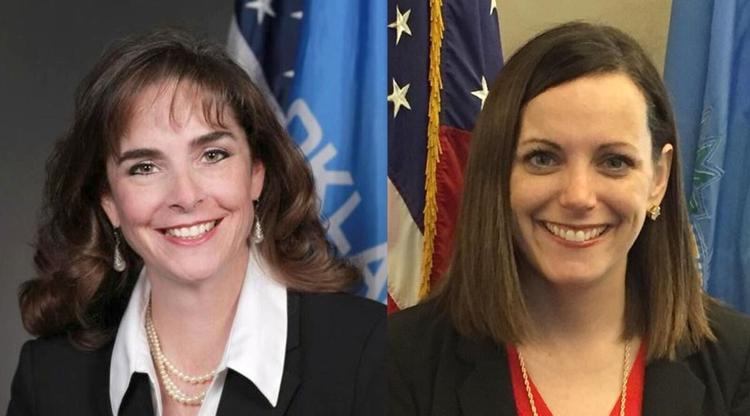 State education board calls special meeting on Epic Charter Schools audit
Superintendent Hofmeister responds to accountability failures cited in state audit of Epic Charter Schools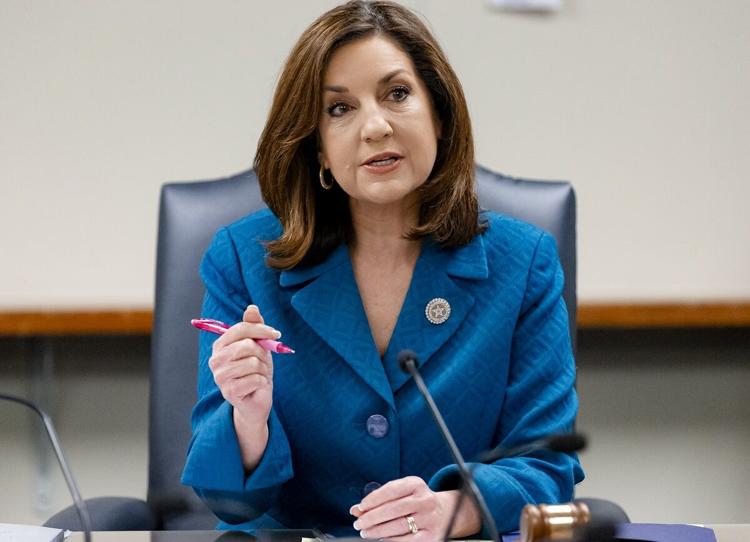 'Epic owes Oklahoma $8.9 million': Improper transfers, chronic misreporting found by state auditor's investigation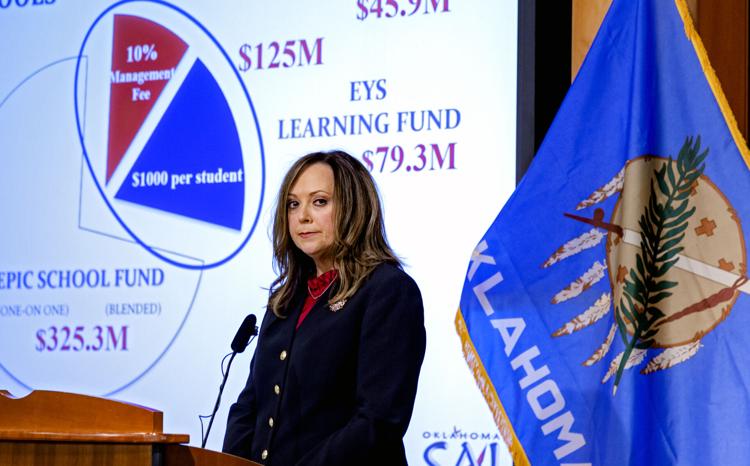 Officials call Epic audit findings 'concerning,' 'deeply disturbing,' 'troubling'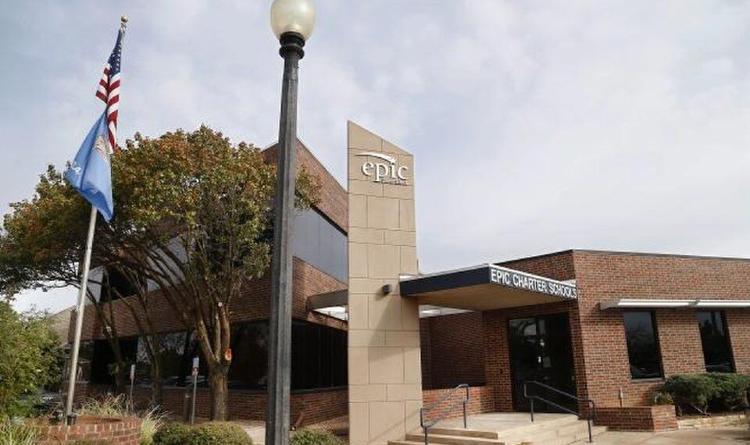 Key findings and conclusions from the Oct. 1, 2020, report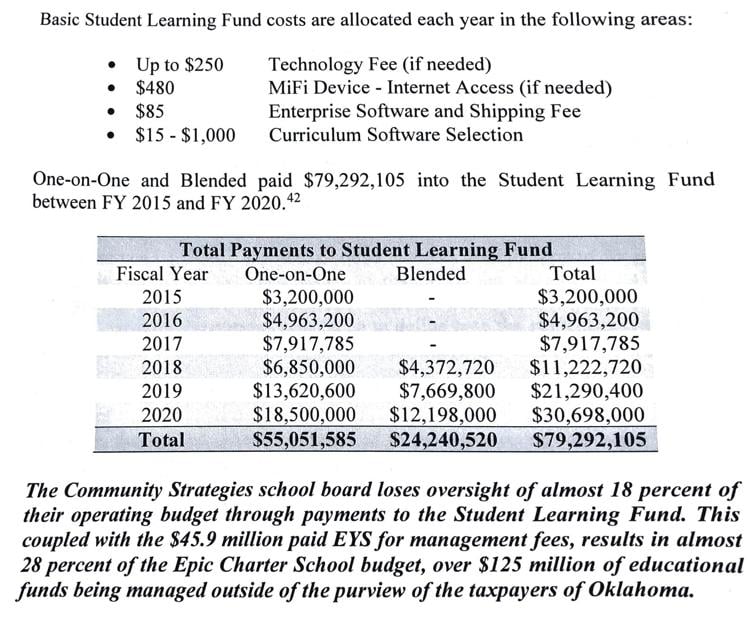 Key findings and conclusions from the Oct. 1, 2020, report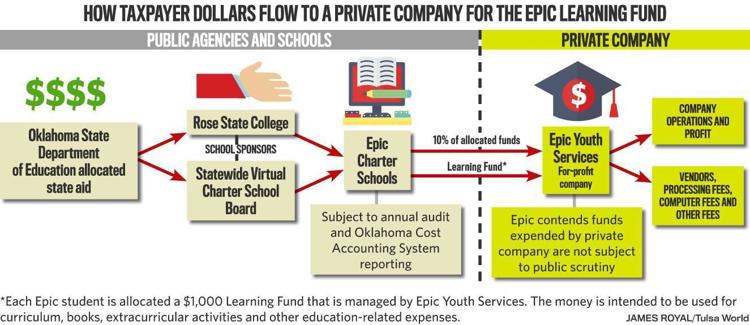 Key findings and conclusions from the Oct. 1, 2020, report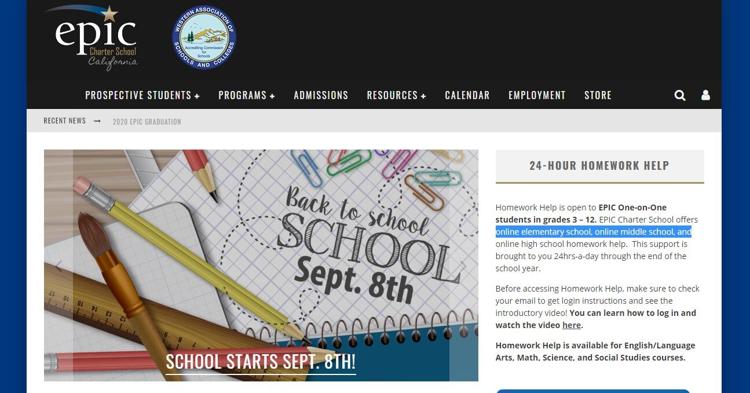 Key findings and conclusions from the Oct. 1, 2020, report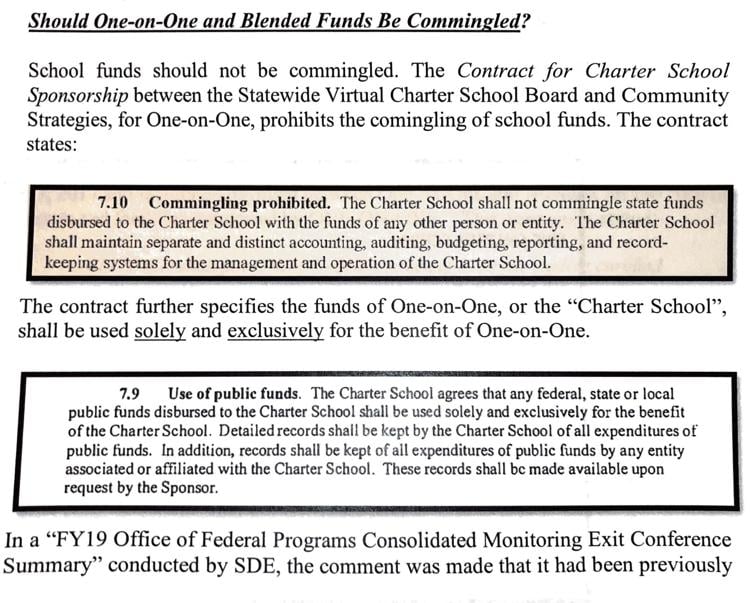 Key findings and conclusions from the Oct. 1, 2020, report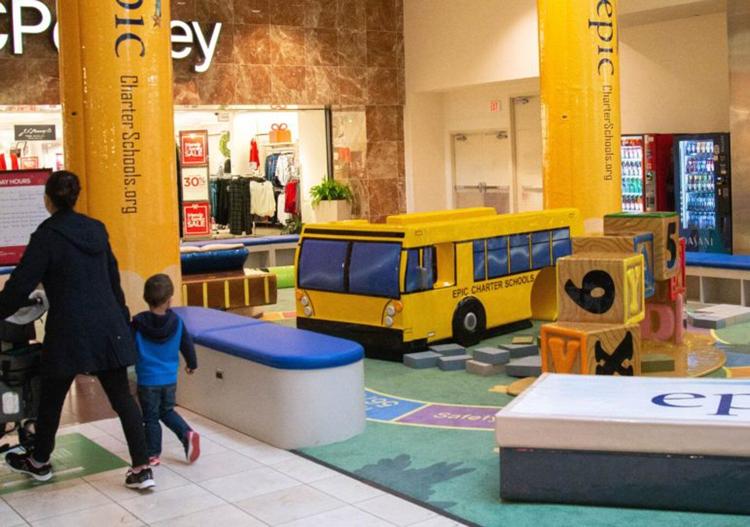 Epic Charter Schools targets state senator again in pre-election email to parents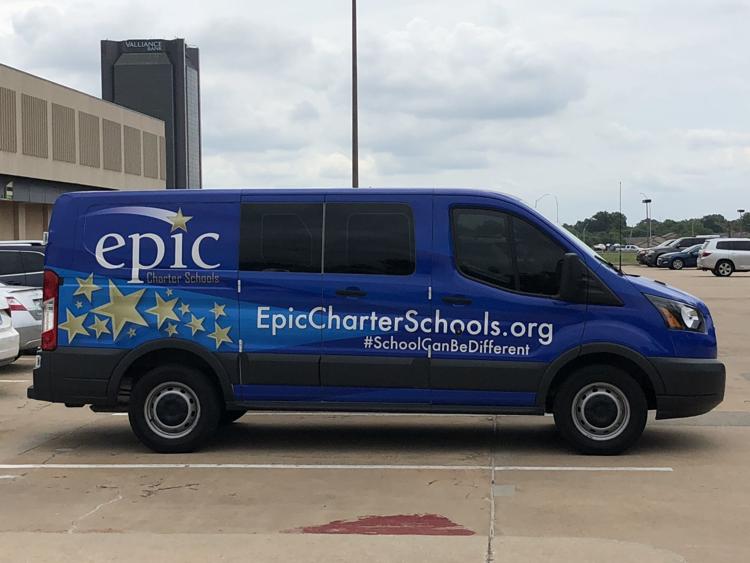 Epic Charter Schools founders and backers keep up campaign influence spending amid state investigations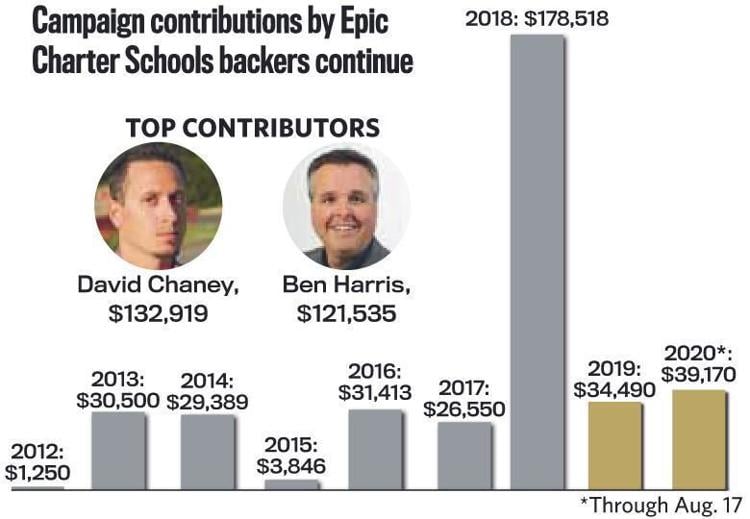 State senator sued by Epic Charter Schools awarded legal fees plus $500,000 in sanctions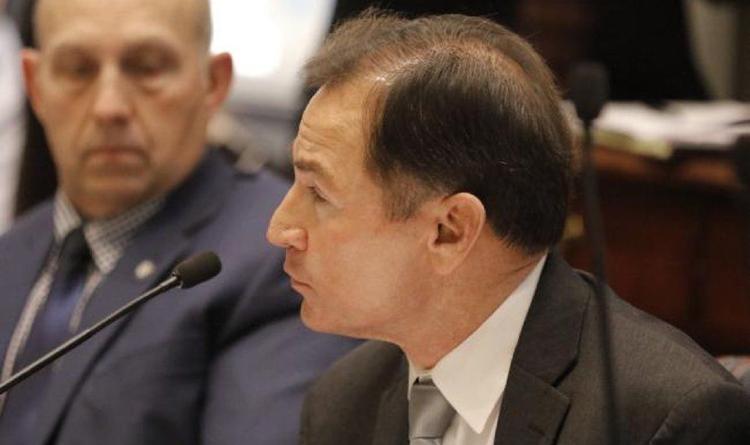 Enrollment already up 77% across Oklahoma's six virtual charter schools amid COVID-19 pandemic

Epic co-founder claims innocence in new video address amid back-to-school student recruiting drive
Epic becomes Oklahoma's largest school district as pandemic pushes virtual enrollment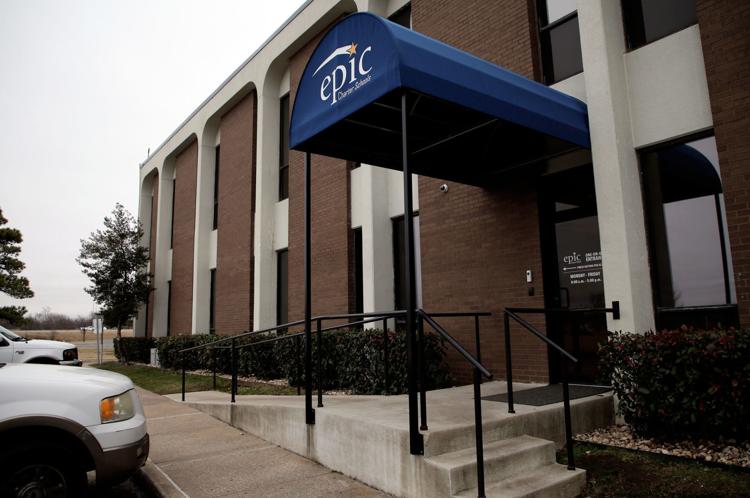 Oklahoma Statewide Virtual Charter School Board wants to weigh in on court case involving Epic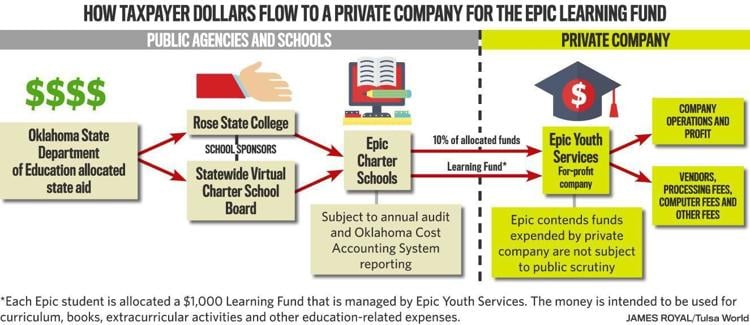 State Chamber says no conflicts of interest in legal filing despite Epic Charter Schools' membership, school founder on Chamber board of directors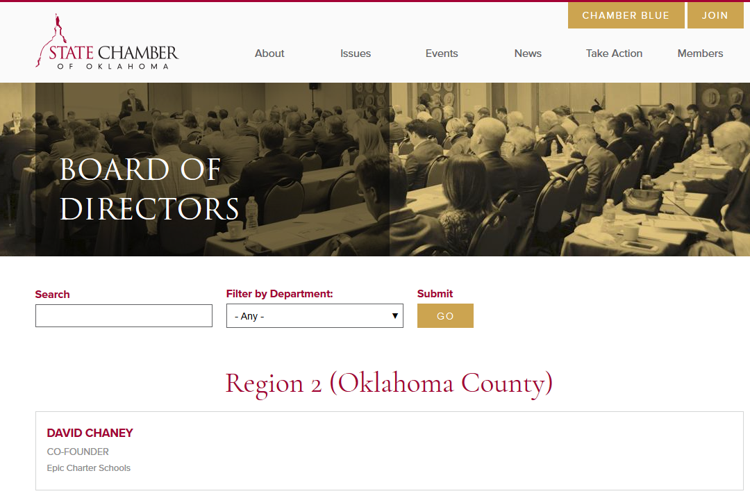 Epic Charter Schools' for-profit management firm refuses to release documents to investigators, Oklahoma attorney general says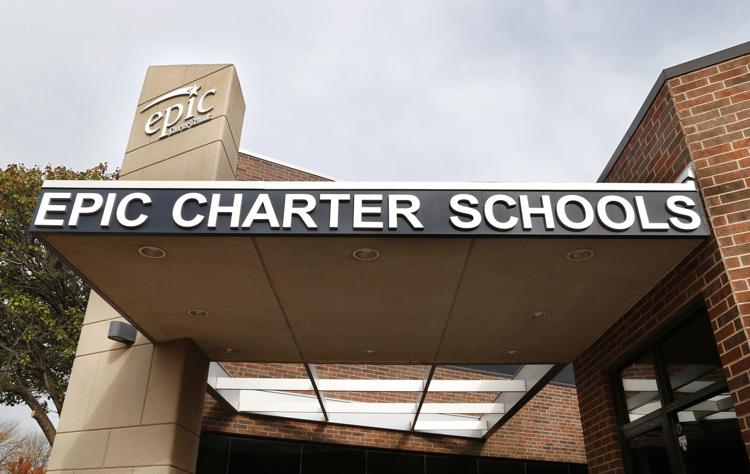 'Our kids have become a piggy bank': Epic Charter Schools shields $50M in taxpayer funds from public scrutiny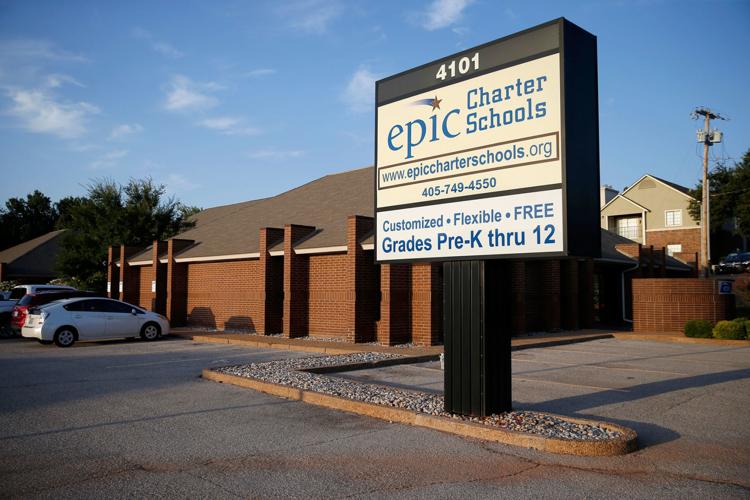 Lawmakers accuse Epic of intimidation attempt with defamation lawsuit against state senator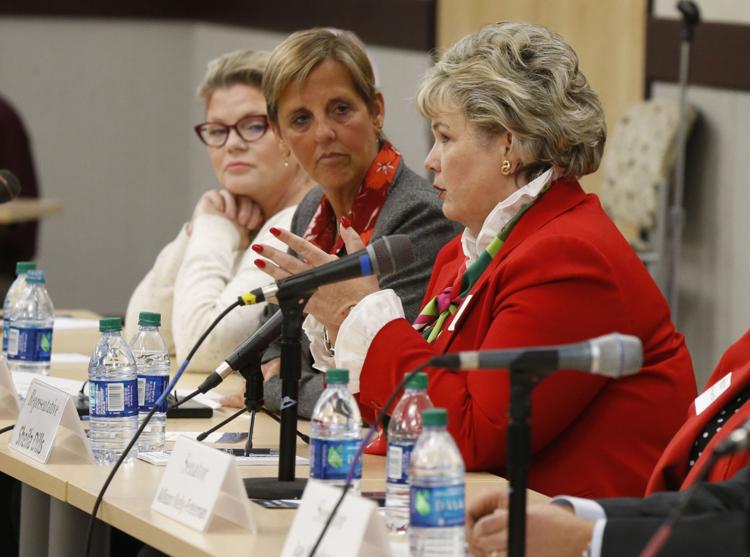 Epic Charter Schools sues state senator who questioned student attendance and funding, accusing him of slander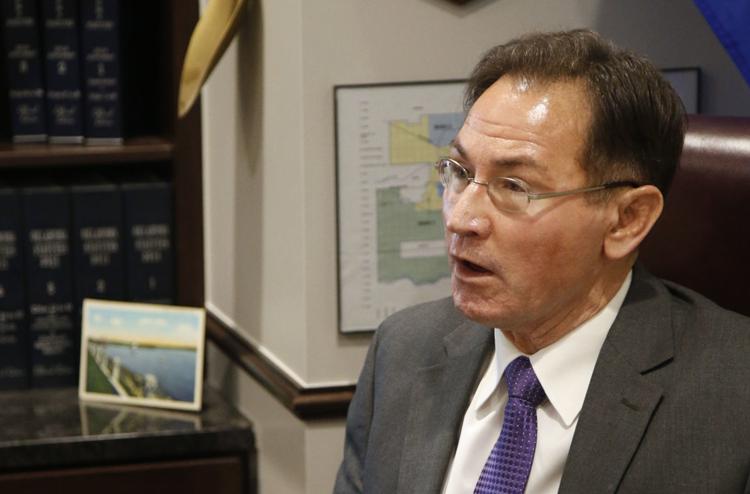 Epic Charter Schools promoting itself with multimillion-dollar advertising campaign, plus $9,000 per month shopping mall playground sponsorships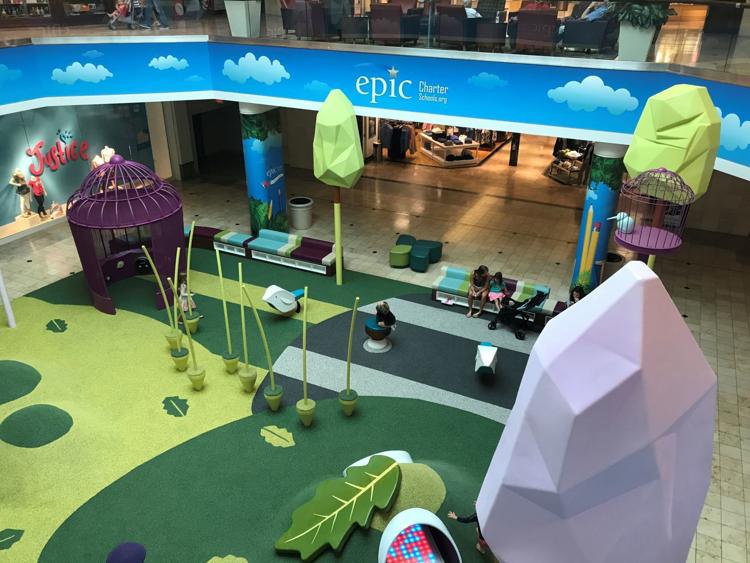 OSBI investigating new allegations of forgery by Epic Charter Schools' co-founder and CFO, willful neglect by board members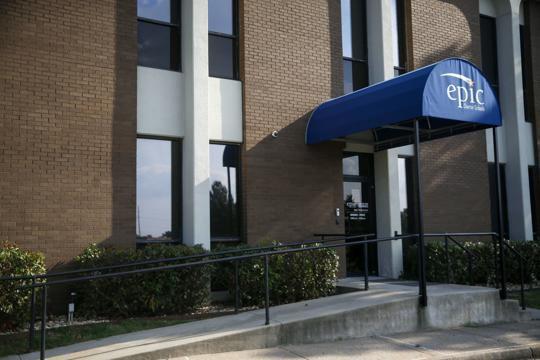 How does Epic Charter Schools stack up academically? Check out student proficiency test scores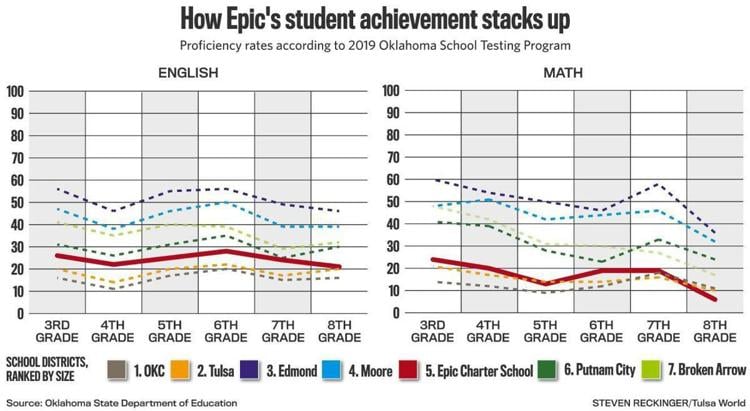 Epic Charter Schools' expansion into Texas in limbo amid new revelations about criminal investigation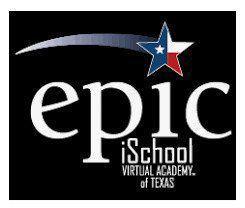 Tulsa lawmaker uses rarely invoked legal provision to attend closed-door meeting on Epic Charter Schools investigation, educators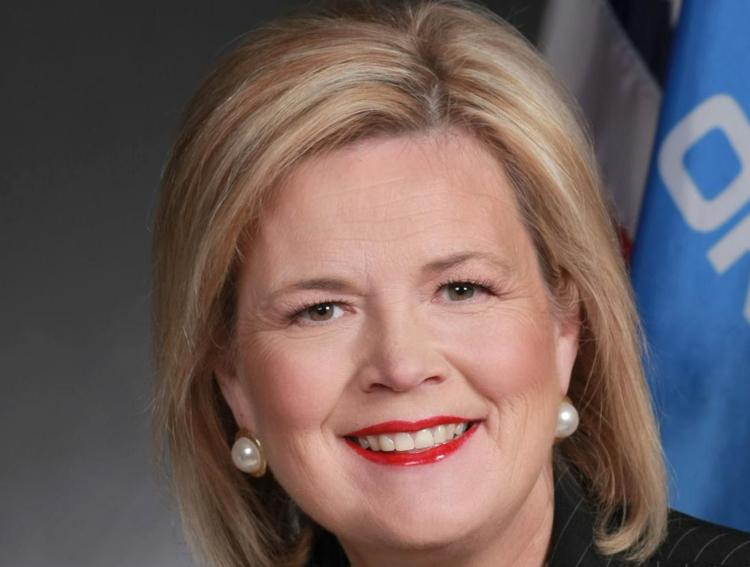 New records reveal Epic Charter Schools' sponsor was in touch with state auditor for months before scandal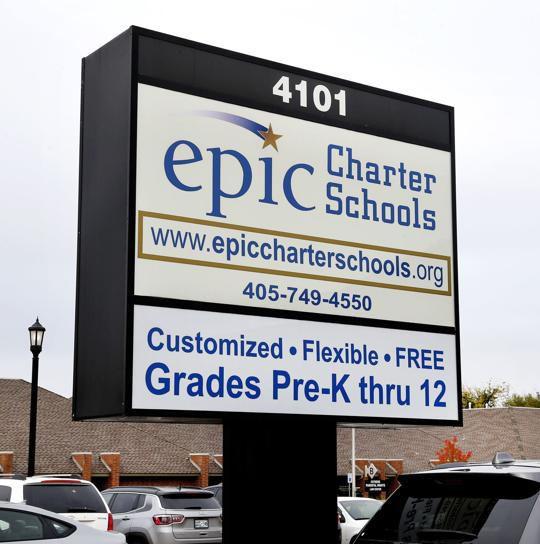 Governor requests state audit of Epic Charter Schools; school's sponsor already in touch with state auditor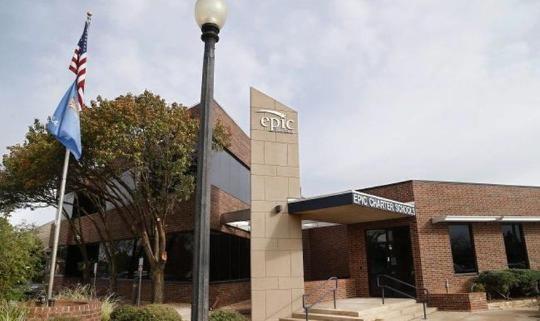 Records show FBI has also been looking into Epic Charter Schools, along with federal education investigators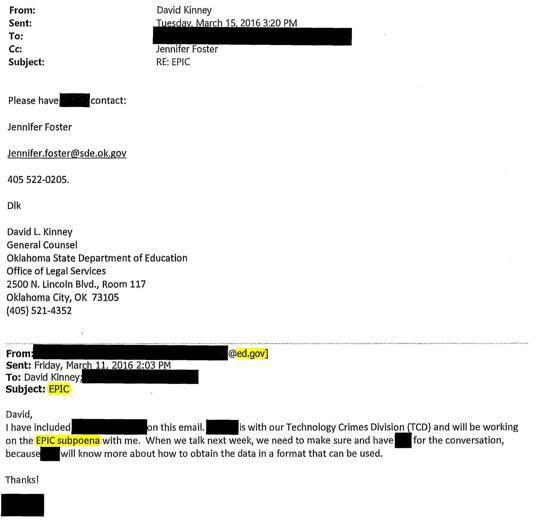 State superintendent reacts to Epic Charter Schools investigation; online school official claims innocence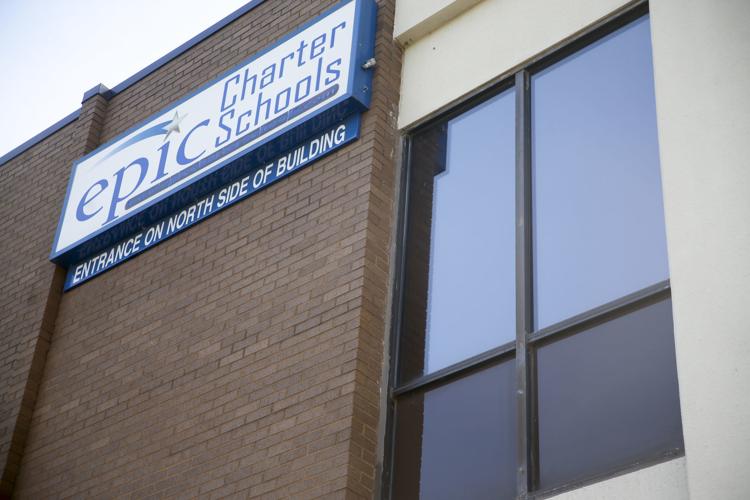 State senator raises new questions about Epic Charter Schools and oversight by Oklahoma State Department of Education
Leadership change at Oklahoma's largest virtual charter school likely necessitated by new transparency, conflict of interest law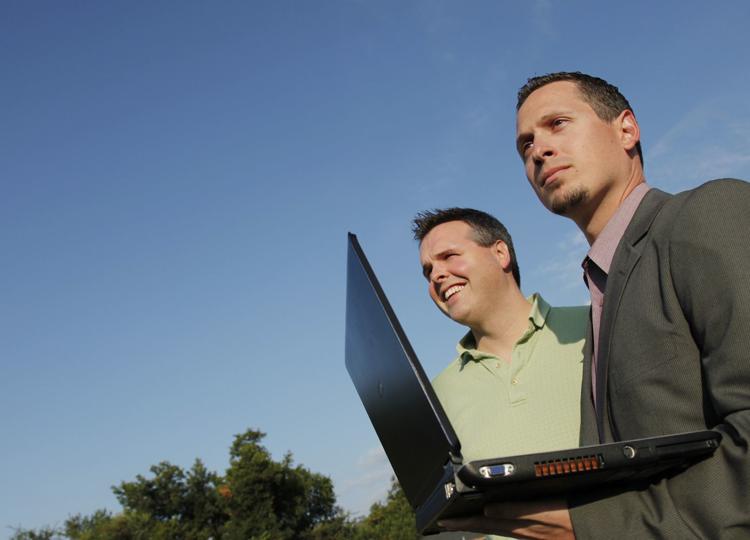 State Senate passes new transparency reporting requirements for virtual charter schools; bill headed to Gov. Stitt next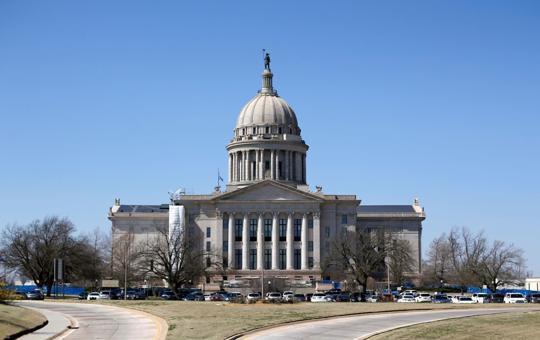 State education officials deny clearing Epic Charter Schools in investigation, despite school's new claims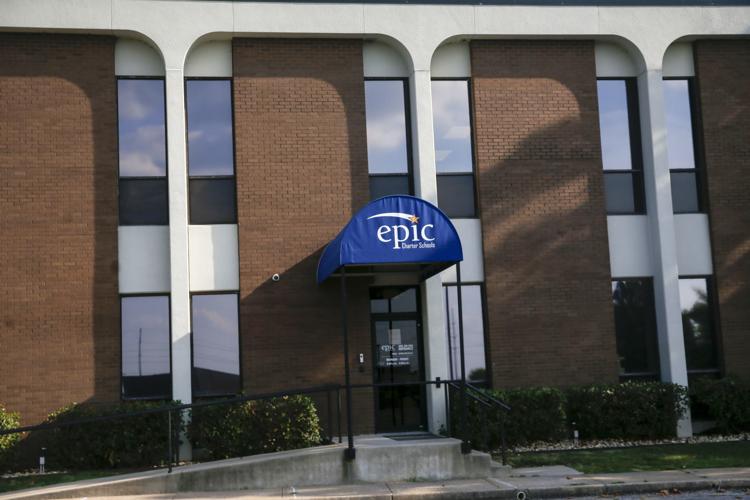 Epic Charter Schools, school reform and funding needs on the minds of Tulsa Republicans at Friday event with State Superintendent Joy Hofmeister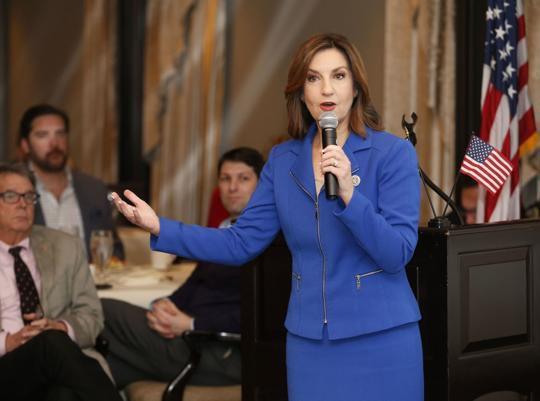 New transparency reporting requirements for virtual charter schools advance to state Senate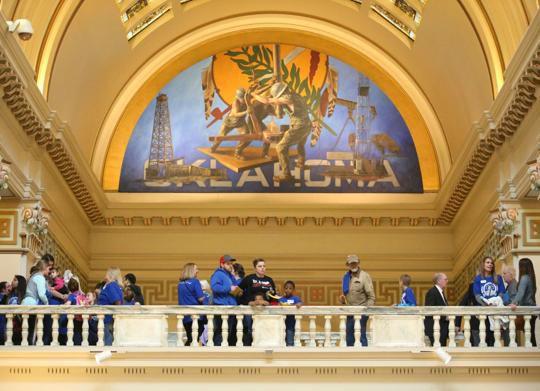 Parents, students pack Capitol to tell lawmakers about 'the array of reasons to choose Epic'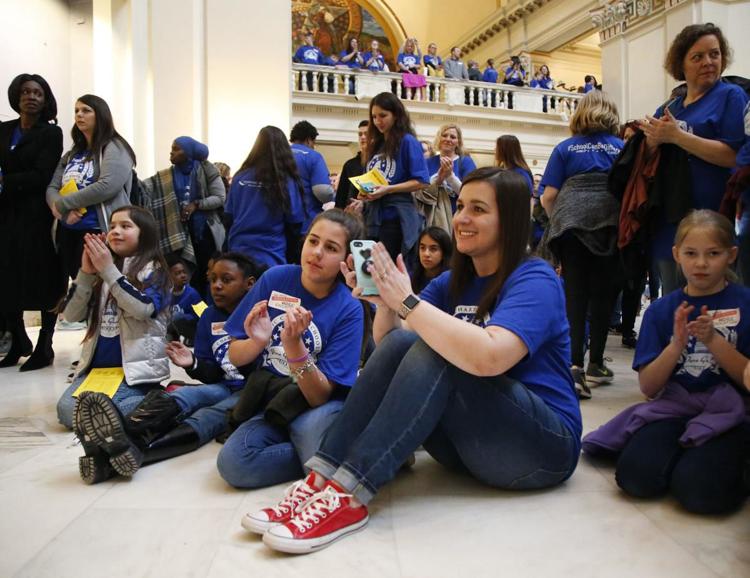 15 people with ties to Epic Charter donated $180,000 to 78 candidates for state office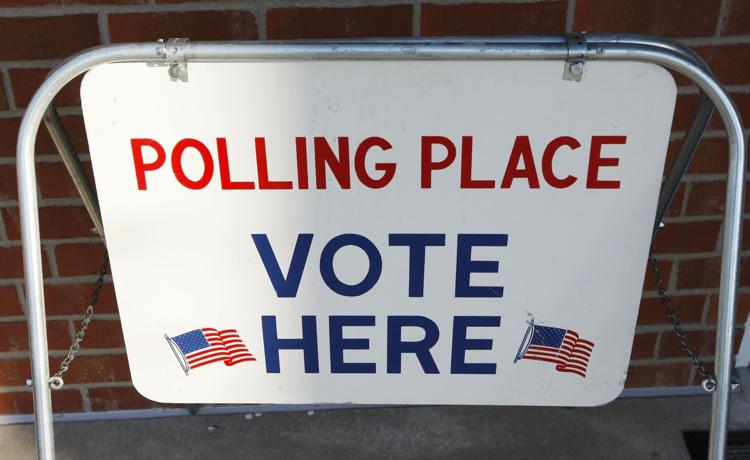 Epic Charter Schools under investigation by state, federal law enforcement agencies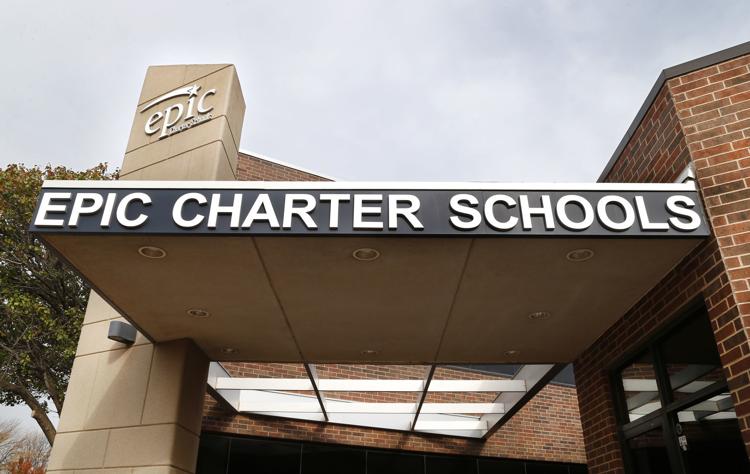 A study in contrasts: Most Tulsa County districts lose students while virtual numbers soar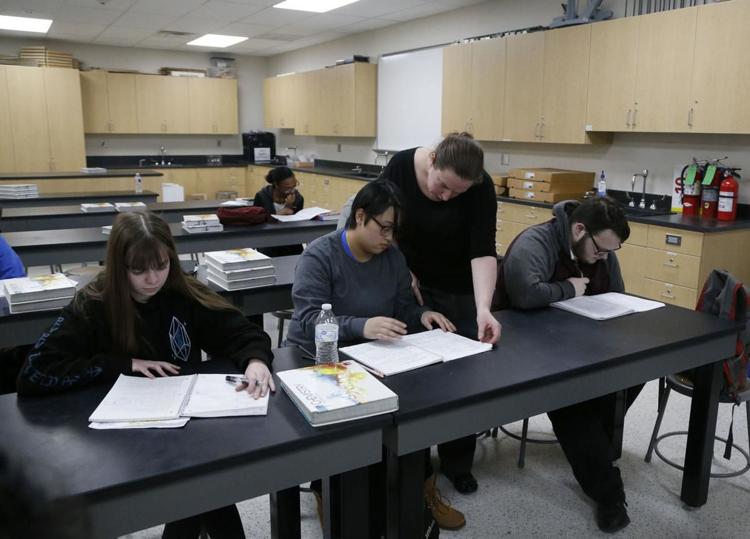 496 Tulsa Public Schools students left for EPIC virtual school since August. TPS to lawmakers: Regulation is needed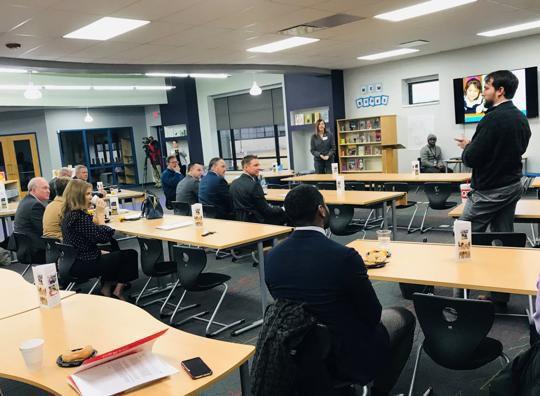 Skyrocketing student enrollment nets Epic Charter Schools nearly $39 million more in midyear adjustments to state funding for public schools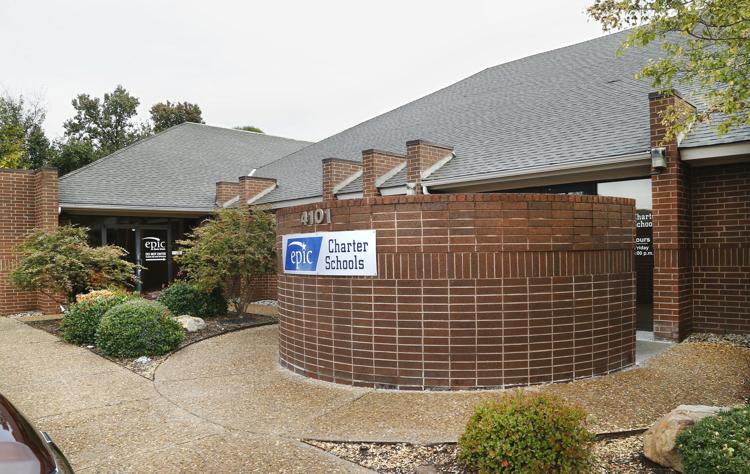 July 2019: Joy Hofmeister on Epic Charter Schools scandal
---
Get local news delivered to your inbox!
Subscribe to our Daily Headlines newsletter.