The Oklahoma Health Care Authority has approved a contract with a global software company for its new health information exchange despite a protest from a local nonprofit that bid nearly $30 million less, as well as federal misgivings that the decision might adversely affect health care in the state.
Tulsa-based MyHealth Access Network filed a protest Jan. 11, calling the agency's bid process "heavily flawed" and "arbitrary" after its final updated $19.9 million bid lost to Orion Health's price of $49.8 million.
In an effort initiated by Gov. Kevin Stitt, the Oklahoma Health Care Authority ultimately awarded the contract to the global software company in December through a bid process to become the new state-operated health information exchange — or HIE.
The Office of the National Coordinator for Health Information Technology expressed concern in a Jan. 6 email to state officials about the apparent shift to scrap MyHealth — a "quite impressive" and "exemplar" nonprofit HIE that has existed for a decade — in favor of starting from scratch.
"As we learned more about the Oklahoma HealthCare Authority's new health information exchange strategy we grew concerned that its apparent effect would be to shut down MyHealth's extraordinary work (through a state required use mandate) and start from scratch to build a new state-run HIE," wrote Donald Rucker, national coordinator of the federal office. "We see the non-profit HIEs such as MyHealth as a central strategy for more accountable healthcare."
On the Oklahoma level, the state's selection of Orion Health is unpopular in health care and business circles.
A letter of opposition to state officials dated Tuesday asks them to "reconsider their current course and work to support Oklahoma's successful statewide HIE, MyHealth," which securely shares more than 80% of medical records generated in Oklahoma.
Thirteen major entities are listed in support of the letter: Tulsa Regional Chamber; Oklahoma City Chamber; State Chamber of Oklahoma; Hillcrest HealthCare System; Ascension St. John; Integris Health; Blue Cross Blue Shield of Oklahoma; Cherokee Nation Health Services; Choctaw Nation; Chickasaw Nation; Red Rock Behavioral Health; Oklahoma State Medical Association; and Oklahoma Association of Optometric Physicians.
"If this change does occur, it will diminish the existing private sector HIE success, incur significant and unnecessary costs to taxpayers, and negatively impact the state's HIE infrastructure, which could pose significant health and safety risks to patients," according to the letter.
The Oklahoma Health Care Authority's Wednesday afternoon meeting agenda lists an item for approval of the Orion contract. A spokesperson said the board already approved the HIE contract and that the agenda item is merging it with an existing contract.
Agenda documents note that approvals are still pending from the state Office of Management and Enterprise Services and federal Centers for Medicare & Medicaid Services.
Health Care Authority officials declined an interview, saying in an agency statement that lawyers for the state advised against making comments until the protest process is complete.
"The HIE vendor was selected after an extensive competitive process wherein numerous vendors were evaluated resulting in one that provided the overall best value to the state," according to an OHCA statement. "We respect the media and public's right to know the basis and details encompassing the selection of the HIE vendor. We would be happy to entertain an interview and comment when the protest process is complete."
In a follow-up email about Rucker's letter, spokeswoman Melissa Richey said the Health Care Authority is greatly concerned that his understanding is that the state wants to "shut down" MyHealth.
Richey wrote that OHCA wants to clarify the state's strategy with the federal government after the protest concludes, "which does not include tampering down any HIE activity that exists in the state."
MyHealth points to lower bid price
Potentially at stake for Oklahoma are tens of millions of dollars in federal funding at a 90/10 match with state funds, MyHealth officials say, which reduce to a 75/25 or 50/50 match if a functioning state HIE doesn't secure them by September.
MyHealth wants the contract to be rescinded and for the Office of Management and Enterprise Services to award it to MyHealth either directly or by reopening the bid process. OMES has until Jan. 26 to render a decision.
The preeminent concern in MyHealth's protest is a contention that the contract evaluators didn't consider the nonprofit's final revised bid of $19.9 million, almost $30 million less than Orion's $49.8 million bid.
The nonprofit's initial bid, on Dec. 30, 2019, was $106.6 million. It lowered the price nine months later, on Sept. 23, to $41.7 million after OMES asked for MyHealth's best and final offer, according to documents.
When the process was delayed beyond the bid timeline, OMES requested an extension of that price, which MyHealth said it granted on Oct. 22. But at the same time, the nonprofit also submitted its $19.9 million offer.
Two months later, the Health Care Authority announced on Dec. 23 that it had awarded the contract to Orion Health for $49.8 million.
MyHealth says it made significant progress with each revised bid toward achieving first-year deliverables and milestones to cut the price without reducing services offered in its original proposal.
Its protest takes issue with several aspects of the state's evaluation criteria, including alleging that the evaluators "essentially ignored" its existing relationships and how far ahead it already is compared to the software company.
The nonprofit also alleges that it was "arbitrarily" penalized for having fewer transactions, connections and utilizations because it operates predominantly in Oklahoma, while Orion has a global reach.
MyHealth an 'exemplar' for public good
Rucker's office is under the U.S. Department of Health and Human Services.
His email extolled MyHealth as a standout model, including applauding recent key work the nonprofit performed analyzing COVID-19 data.
"In many ways MyHealth is an exemplar in the United States of using information for the public good," Rucker wrote. "We recently highlighted MyHealth's critical work to analyze key parts of COVID pathology and transmission in live demos to the heads of the Centers for Disease Control and Prevention, the Office of the U.S. Asst. Secretary of Health charged with COVID testing, and the Deputy Secretary of the Department of Health and Human Services."
Stitt's office didn't offer a comment for this story Tuesday.
In November, the state publicly announced that it was designing a statewide health information exchange and would soon award the contract.
"Oklahoma has struggled for a decade to establish statewide interoperability with this data," Stitt said in a prepared statement that day. "My business background has taught me the importance of accurate data to inform organizations how they can provide the best services to their customers.
"When I took office, we started the process to look for a single vendor to come in with an established service line and proven track record to achieve this for Oklahomans, and we are in the final stages of awarding the contract."
MyHealth has operated in Oklahoma since 2009. The Tulsa nonprofit received a $12 million Beacon Community Program grant from the Office of the National Coordinator for Health Information Technology in 2010 to develop one of 17 local health information technology efforts in the U.S.
The 'speed of trust'
A health information exchange allows medical records to flow efficiently in a secure manner among hospitals, providers, health agencies and patients to improve health outcomes and lessen costs.
A person's medical information follows them electronically via a central hub, allowing caregivers access to a person's history to offer individualized care at a moment's notice — like an unexpected trip to an emergency room after a car crash.
Dr. David Kendrick, CEO of MyHealth, said he and his nonprofit have spent more than a decade demonstrating above-board operations and transparency to attract more and more members to the point of now holding 80% of medical records generated in Oklahoma.
So when he found out nearly a month ago that his group had lost the bid to be Oklahoma's health information exchange, Kendrick felt like the state was rewinding 10 years of work to start over.
"Health care data moves at the speed of trust. Until trust exists, who would share their records?" Kendrick asked. "Who would be willing to have someone act as an intermediary until that trust is built? That's the reason MyHealth didn't happen (instantaneously); that's the reason it took 10 years to get to this point."
In a prepared statement for the bid award announcement, Orion Health said it was delighted to be selected to create Oklahoma's new HIE platform.
"Storing and aggregating vast volumes of different clinical data, and surfacing it in data analytics, will bring the State of Oklahoma a step closer to delivering the right care for the right patient — at the right time and in the right place," said Ian McCrae, founder and CEO of Orion.
---
Featured video: The Tulsa World's favorite photos of 2020
What Oklahomans need to know about the COVID-19 vaccine while signing up in Phase 2
Who is eligible currently?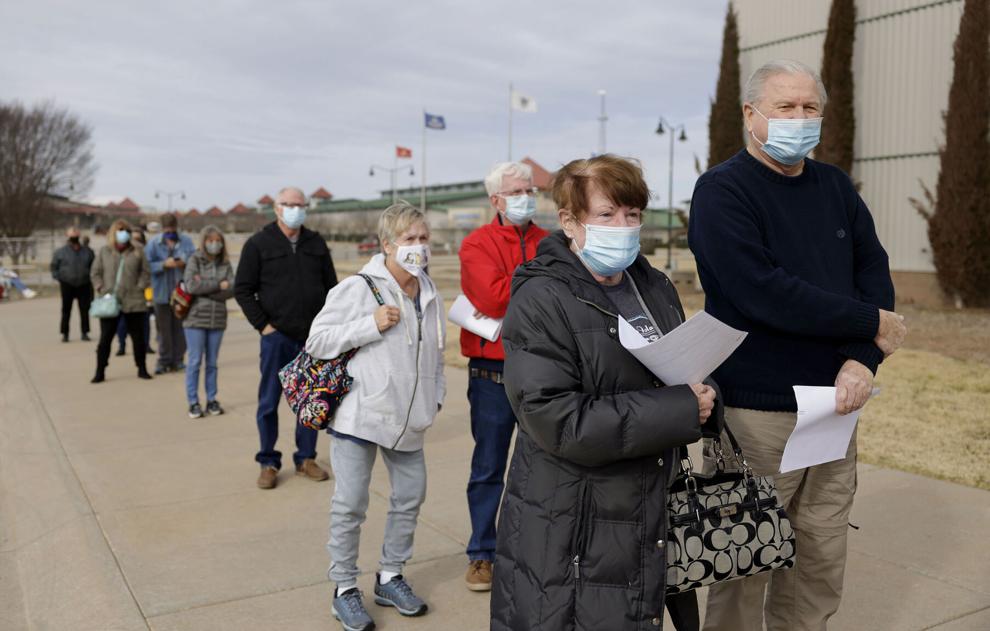 I have comorbidities - what do I need to do?
What determines how many appointments are available?
I signed up at vaccinate.oklahoma.gov but never got an email confirmation of any kind — what should I do?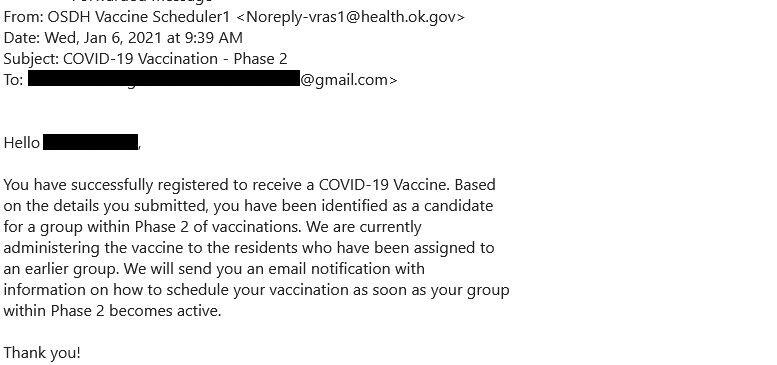 I've been told I can make an appointment, but I went to the portal and there were none available within 100 miles — what do I do now?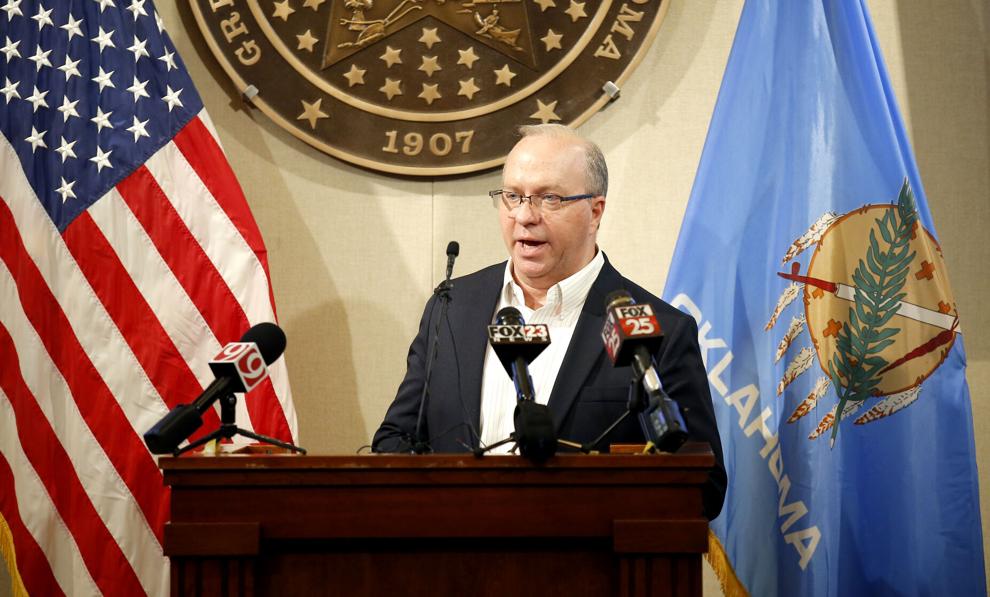 When will new appointments be added to the online portal as the state is updated on the supply of vaccines expected to ship from the federal government?
Someone I know is unable to go online to access the vaccination portal — how can they make sure to get an appointment?
How are 211 and LIFE Senior Services trying to help?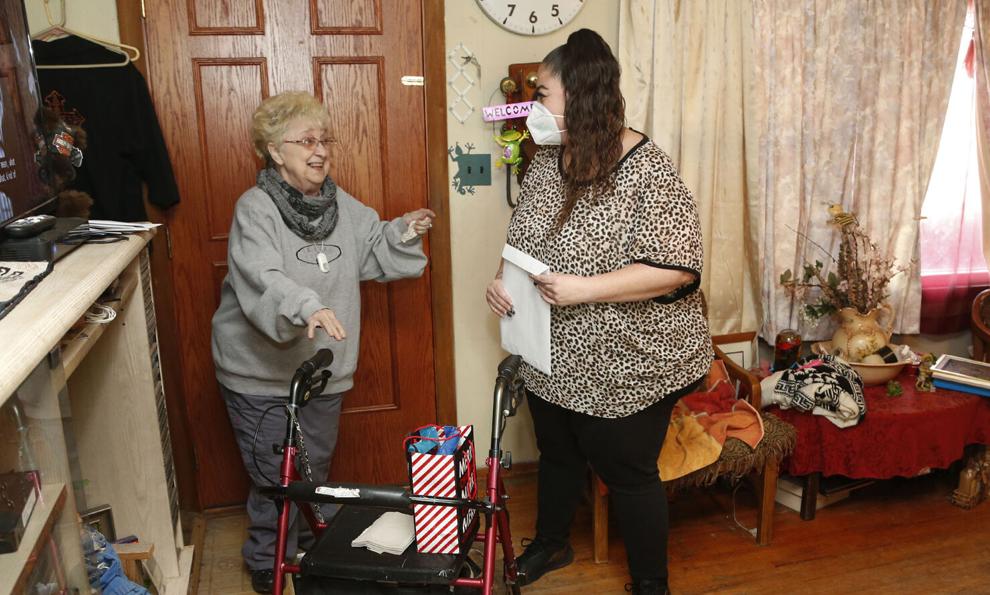 Who else is trying to help people book appointments?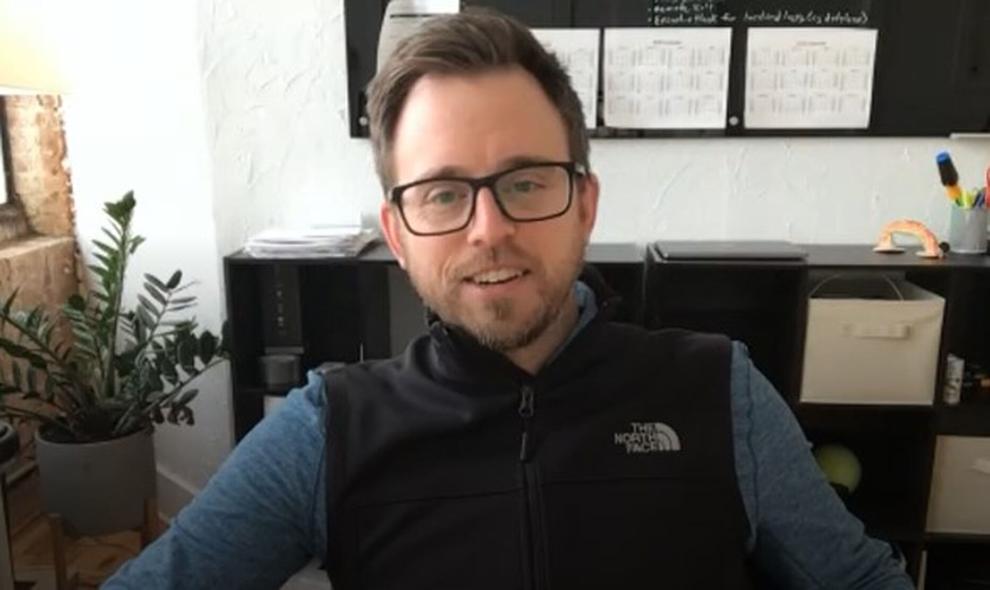 Can I show up at a vaccination site without an appointment to wait for someone to miss their scheduled time?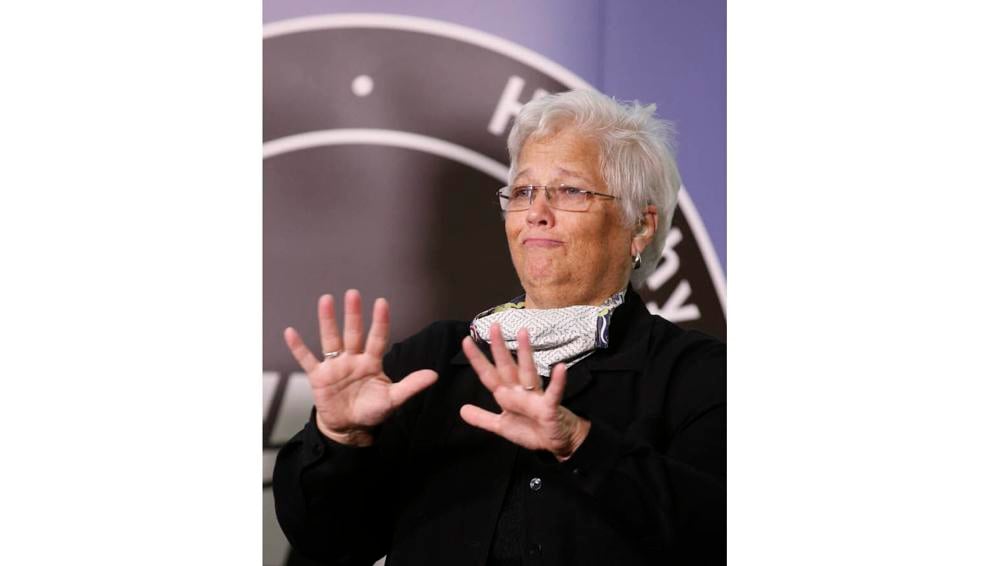 What happens if I am unable to make my scheduled appointment? Can it be changed?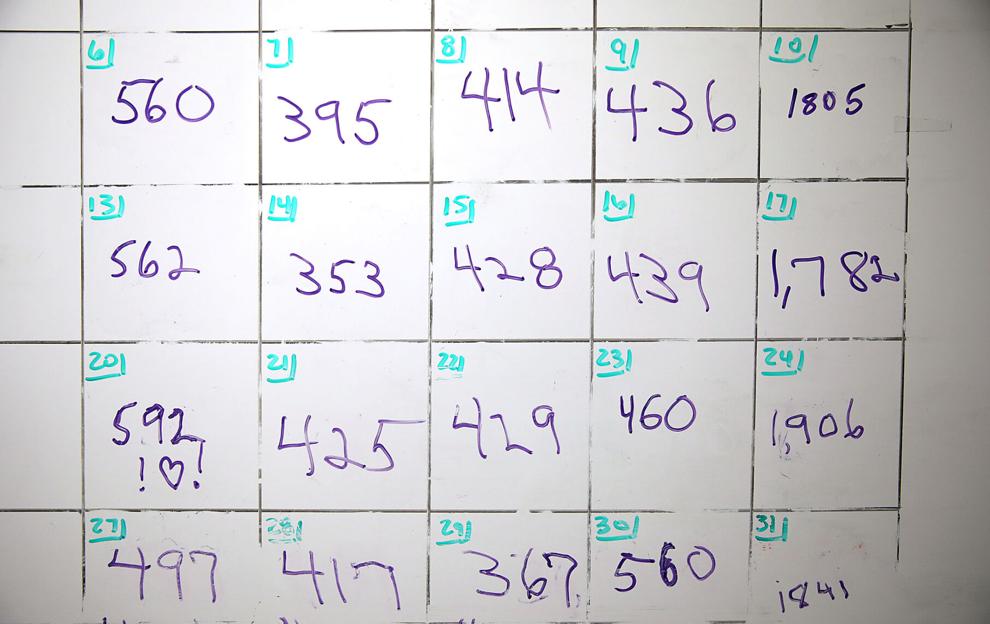 At what point do I schedule my second dose or "booster shot"?
I can't get an appointment for my booster dose when I am supposed to — is it OK to take it any later?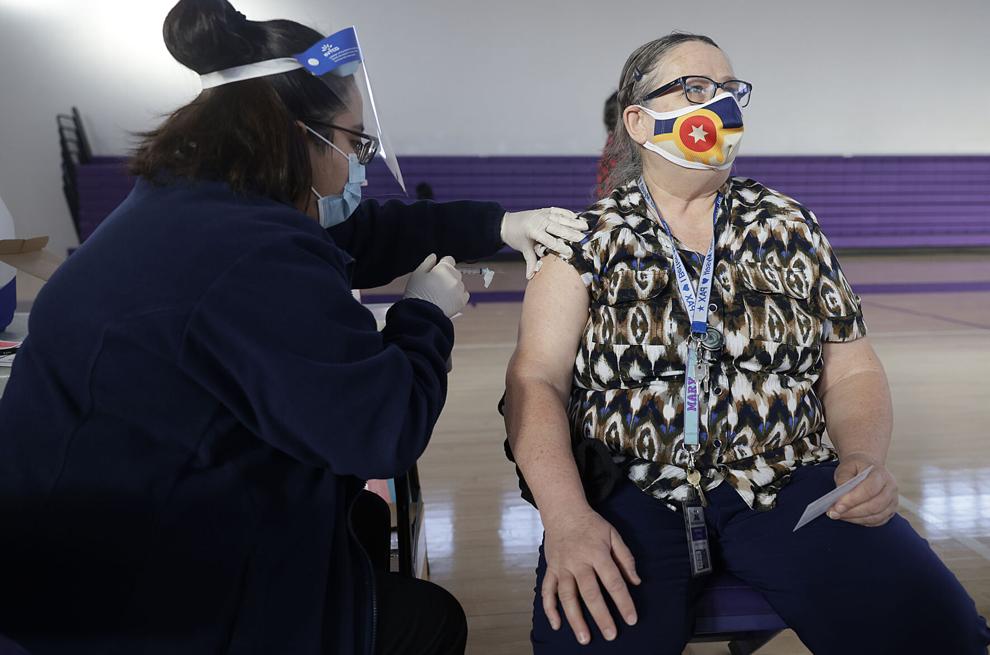 Can I choose whether I receive a Moderna or Pfizer shot?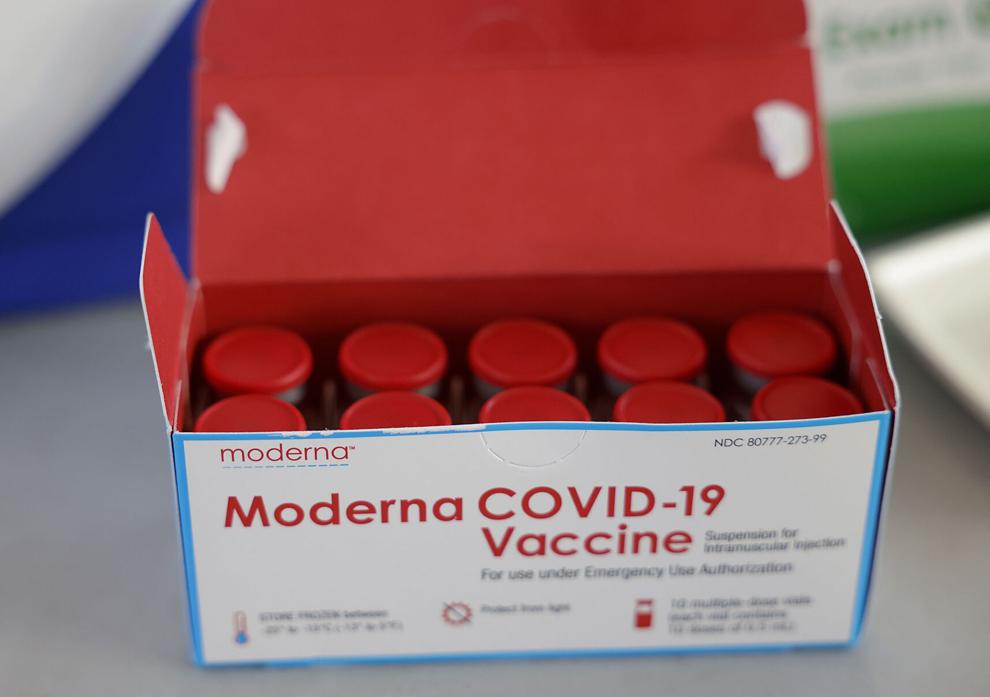 Will I be able to drive-through to get my vaccination or will I have to go inside a facility?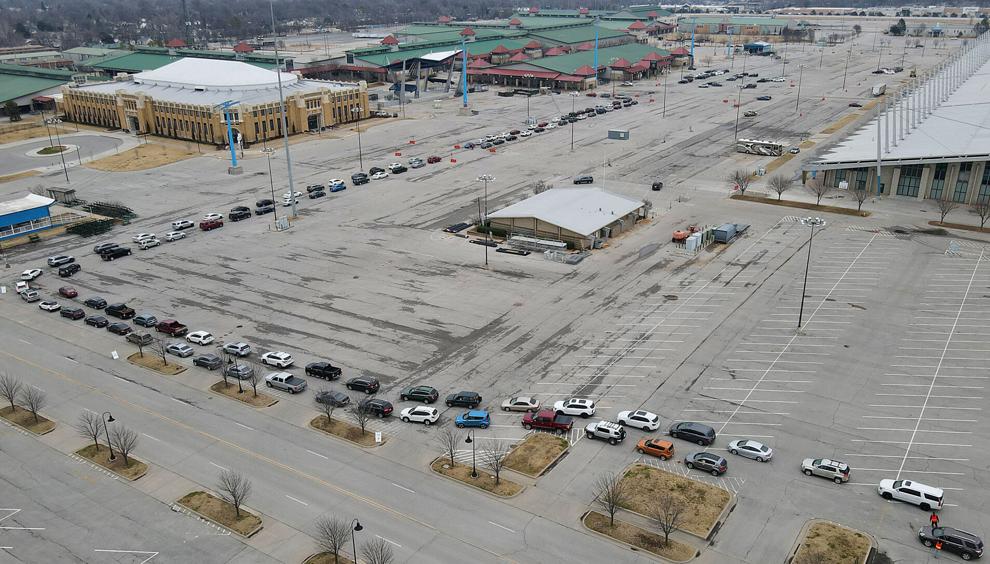 If I have already had COVID-19, do I still need to consider getting the vaccine?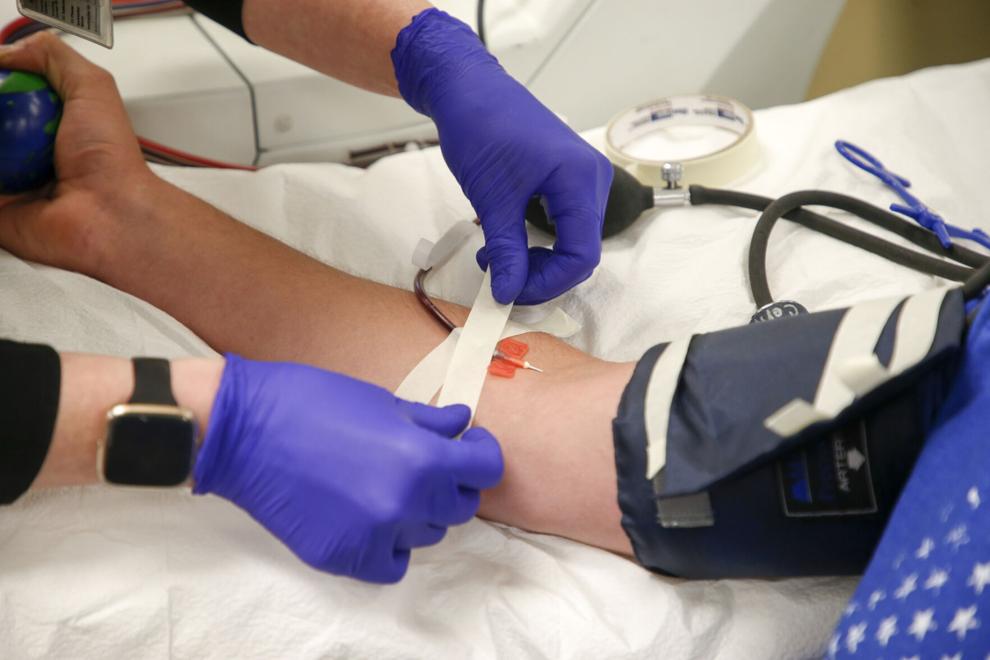 Do I still need to practice the three W's after getting my vaccination?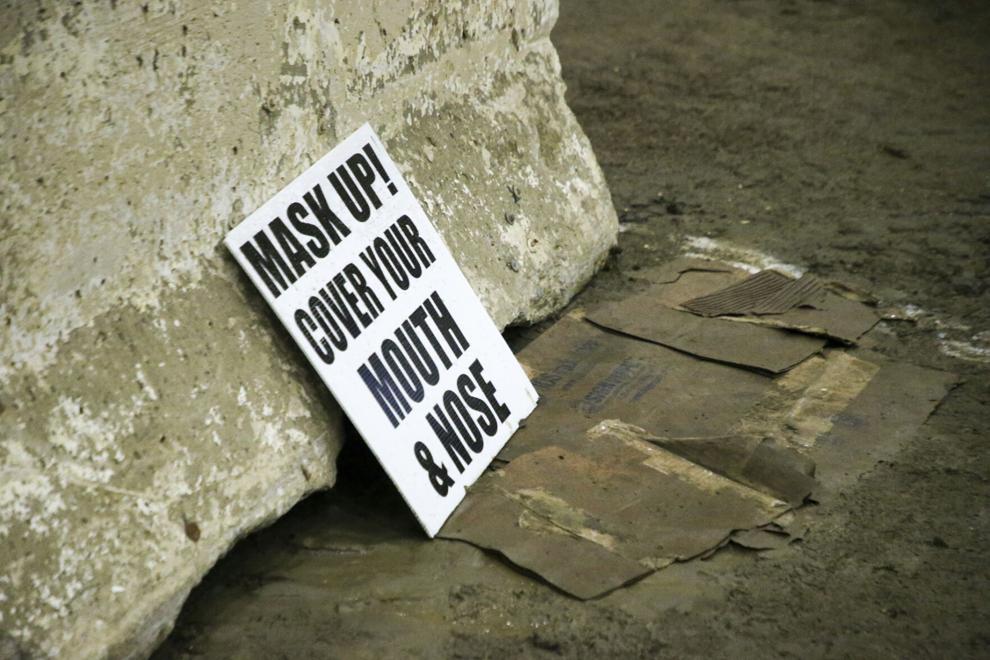 Can you be a carrier of the virus after receiving a vaccination?
Why do I have to wait 15 minutes before being able to leave after my vaccination, and what side effects are common?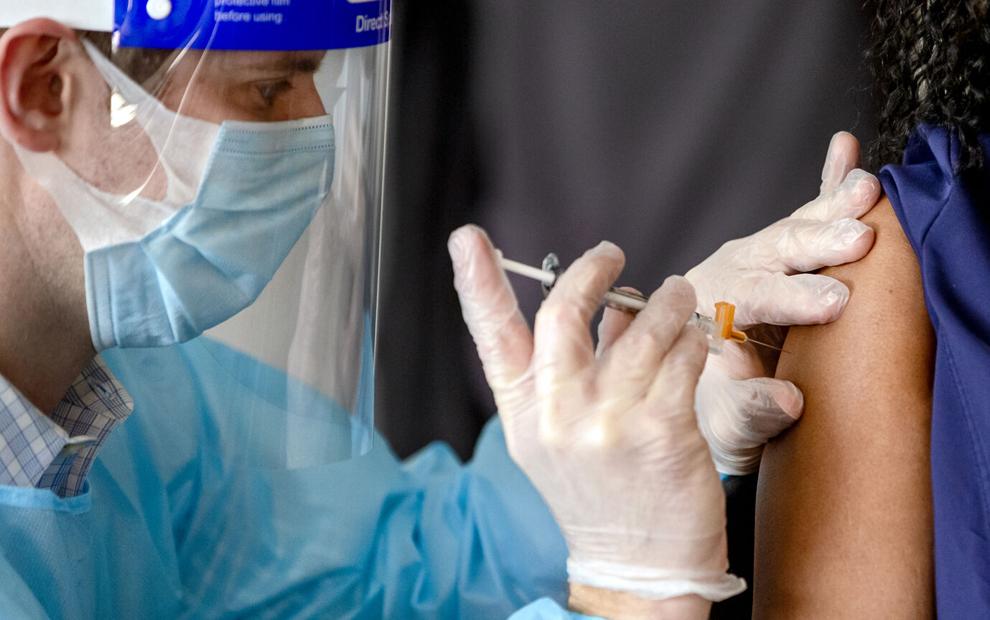 How many vaccine doses have gone to waste in Oklahoma?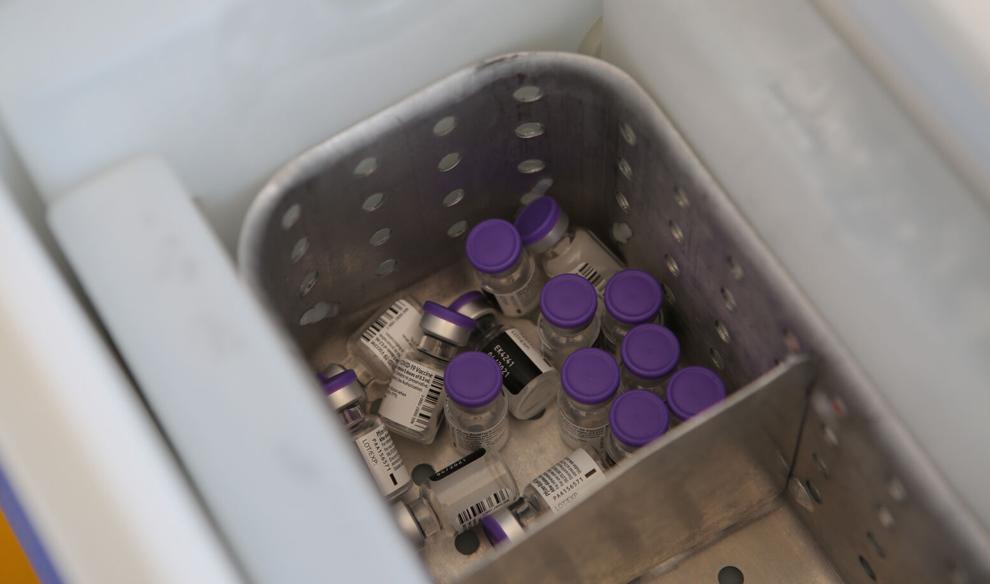 12 months for just $26