Tell a snake handler that copperheads are involved in more bites in Oklahoma than any other and his natural reaction is to pick one up to cuddle and show how docile the snakes can be.
"I just want people to know they aren't out to get you," Tim Fitzer said as he held a female copperhead Friday morning — one that had just birthed eight young in an terrarium at his home on Monday.
He handled it like a pet.
"If you see one, just keep your distance and look if you want, but then just go on your way and they will go on their way," he said. "Don't try to do what I'm doing here, but just know they're not out to get you."
Docile as certain copperheads might be in the hands of a seasoned snake handler, bites from copperhead vipers far outpace those of Oklahoma's other venomous snakes, according to numbers tracked by the Oklahoma Center for Poison and Drug Information.
Scott Schaeffer, the center's managing director, said Friday the total number of snake bites reported to the center so far in 2020 is 261, with about 10 bites reported each of the last two weeks.
Of that total, 116 were copperhead bites, 27 were pygmy rattlesnakes, six were cottonmouths and four were other rattlesnakes, he said.
Another 63 bites treated as pit-viper bites but of unknown species likely break down in numbers similar to those that are known, mostly copperheads, he said.
Roughly 40 other reported bites were among categories of unknown type and a few were bites from exotic snakes kept as pets, he said.
"It usually picks up late August into September," he said. "Last week it felt like we had been hammered with snake bites, so I ran the numbers. Compared to 2019, it was right on track, within three or four. Every year it comes to this time when we feel like we are getting a ton of snake bites."
Schaeffer also noted that snake-bite reports to the center are common practice for medical facilities, but reporting is not mandatory and many bites likely go unreported.
"There are a lot more bites than most people would think," he said.
Copperheads likely lead the pack because they are well-adapted to suburban landscapes, are well-camouflaged, feel safe under or in tight spaces and are prone to being surprised by people clearing brush, working in the garden or picking up things like loose boards or inflatable pools. Walking across the yard at night barefoot or in flip-flops is another good way to get bitten, he said.
"We've had reports from urban and suburban areas, right in the middle of town in Tulsa, Oklahoma City and Lawton," he said.
As the days lengthen and temperatures cool in the weeks of late summer and early fall, snakes move from an almost entirely nocturnal existence to one that extends earlier in the evening and later into the morning — which can put them on a collision course with human activity outdoors, according to Aaron Goodwin, a herpetology and aquatics zookeeper and operator of oksnakes.org.
Copperhead and cottonmouth snakes — closely related but one a snake of the woods and the other a snake that loves water — also are giving ovoviviparous birth to young this time of year. That means the eggs develop inside the female and the young are born alive.
They emerge in a soft shell which they quickly absorb for fuel to allow them to move off independently.
What that means from a cautionary standpoint is that where one snake lived in a brush pile by the back fence last week, there could be that one, plus from two to 18 more young a few days later.
"They might be in the general area with the female for a little while, but they are independent," Goodwin said. "They also have a very cool adaptation, a green section on the end of their tail they can use to attract prey. They wiggle it and it looks like a little caterpillar or something. They are born just knowing how to use that."
The little snakes, not much larger than a pencil, will have first meals of caterpillars and other insects but they will graduate to mice and other rodents, he said.
A common belief is it's worse to be bitten by a young snake than a mature one because the young can't control their output of venom and the older snakes that strike out of fear or reaction to being stepped on might actually hit with a "dry bite," warning bites that do not inject venom.
"They do have venom and they supposedly don't have that control," he said. "But I tell people, compare them to an adult, they're not going to have that much venom. But venomous is venomous and you don't want to get bitten by any of them. They're all packin' and it's going to ruin your weekend no matter what."
---
Gallery: Watch where you walk, it's snake season
non-venomous snakes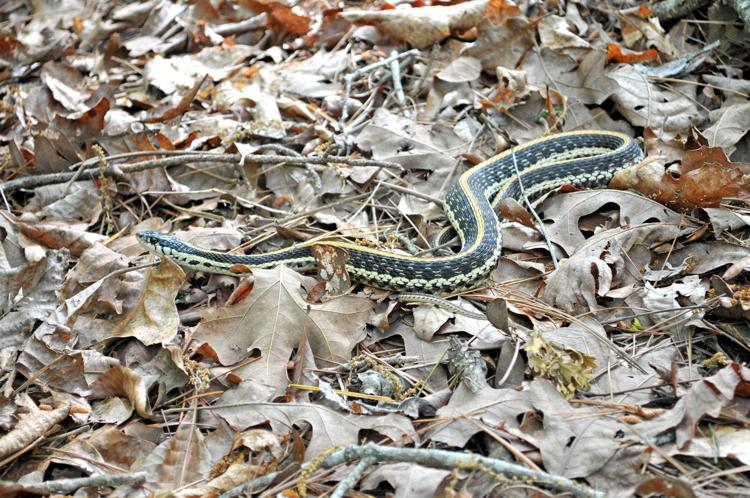 venomous snakes copperhead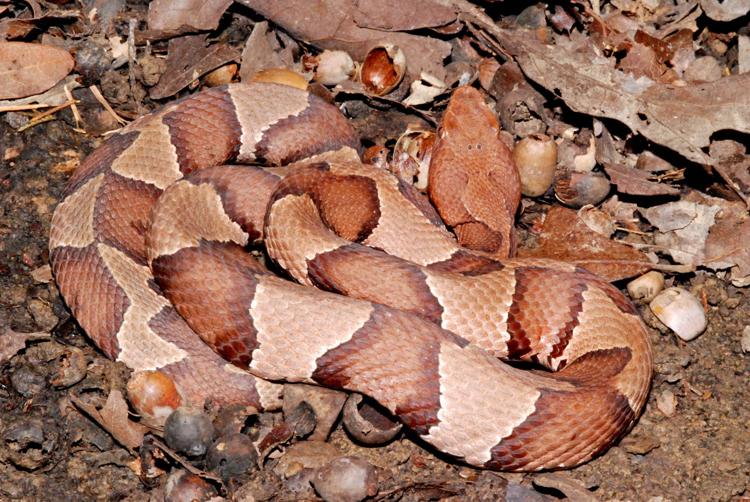 non-venomous snakes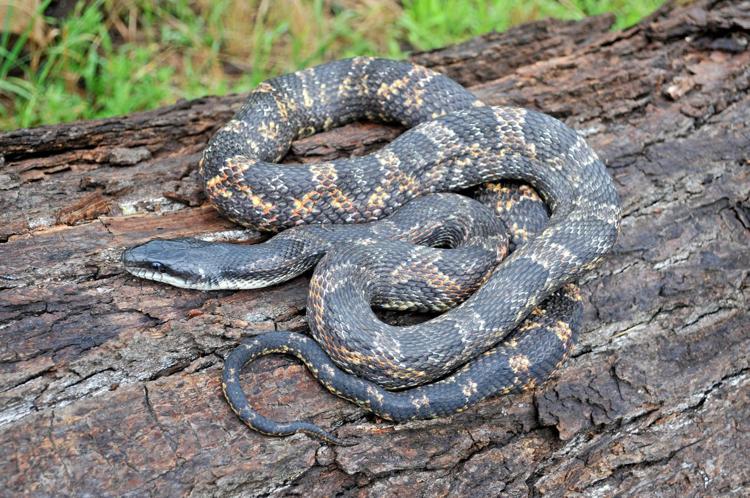 venomous snakes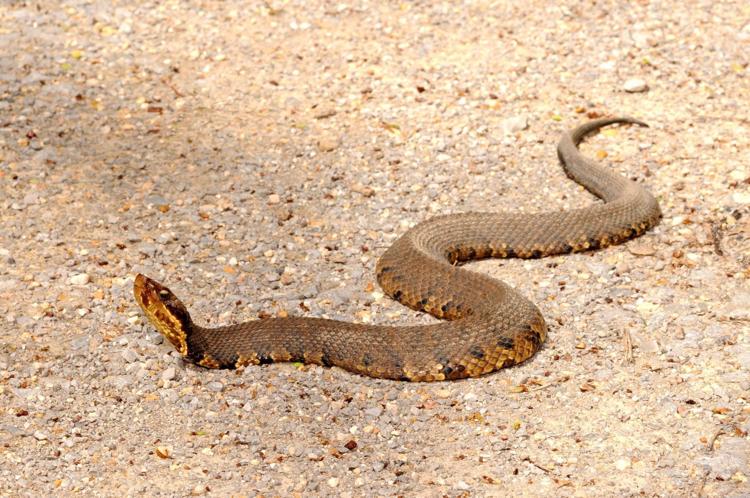 venomous snakes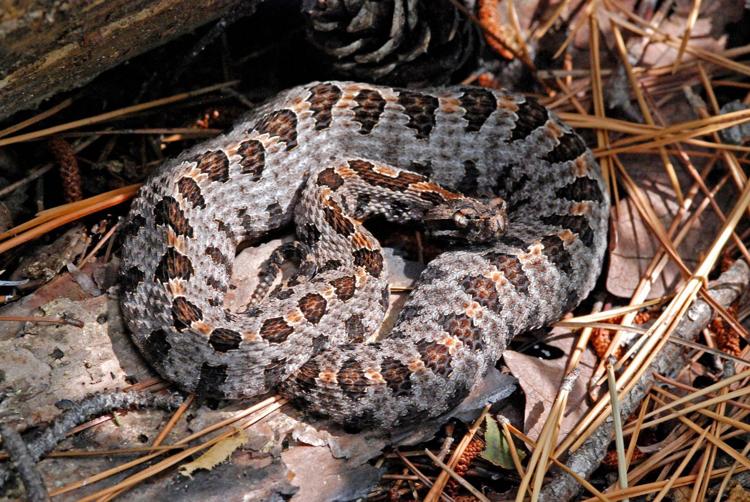 non-venomous snakes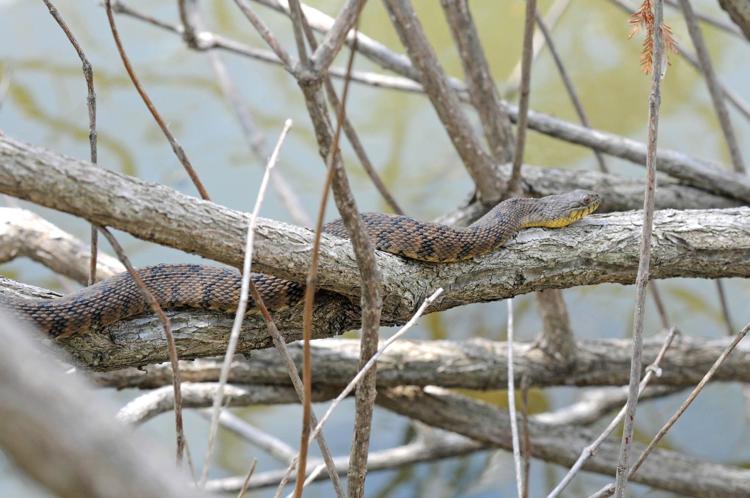 venomous snakes copperhead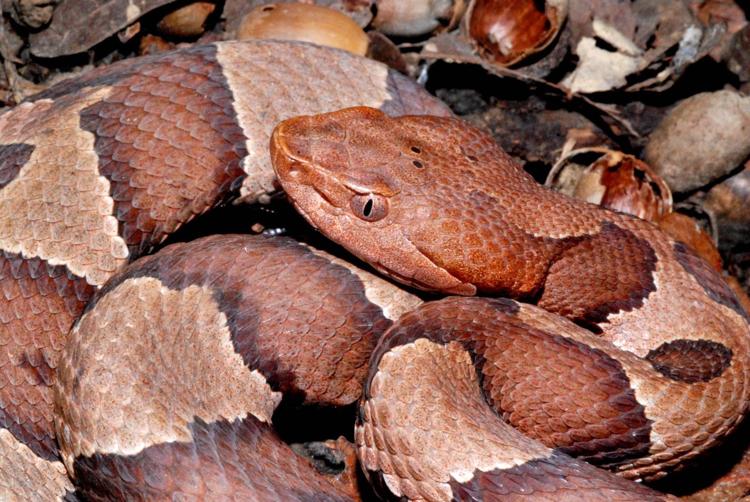 venomous snakes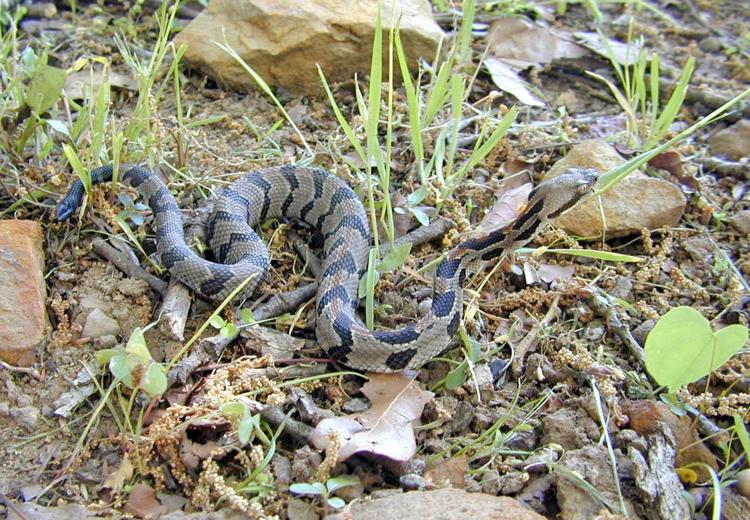 venomous snakes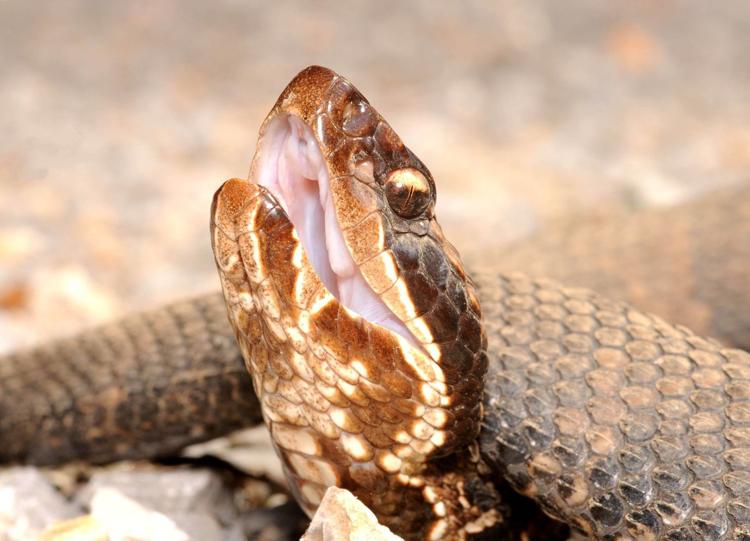 non-venomous snakes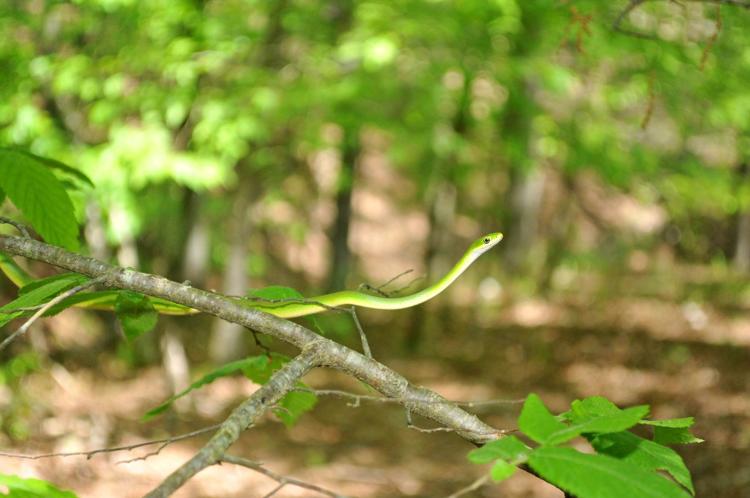 venomous snakes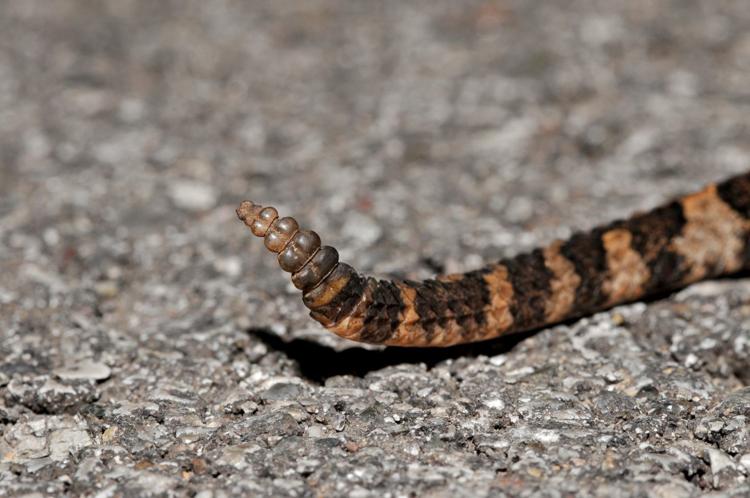 venomous snakes copperhead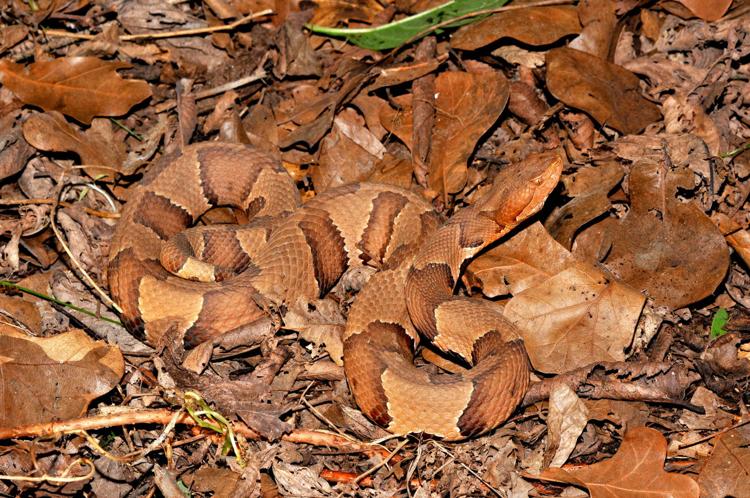 non-venomous snakes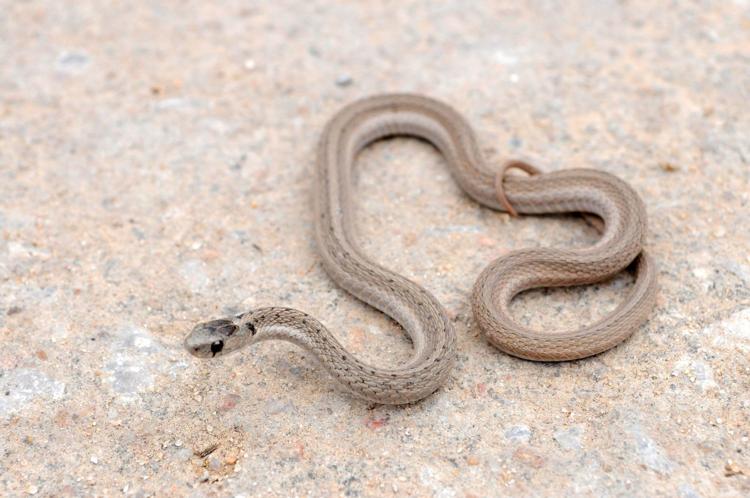 non-venomous snakes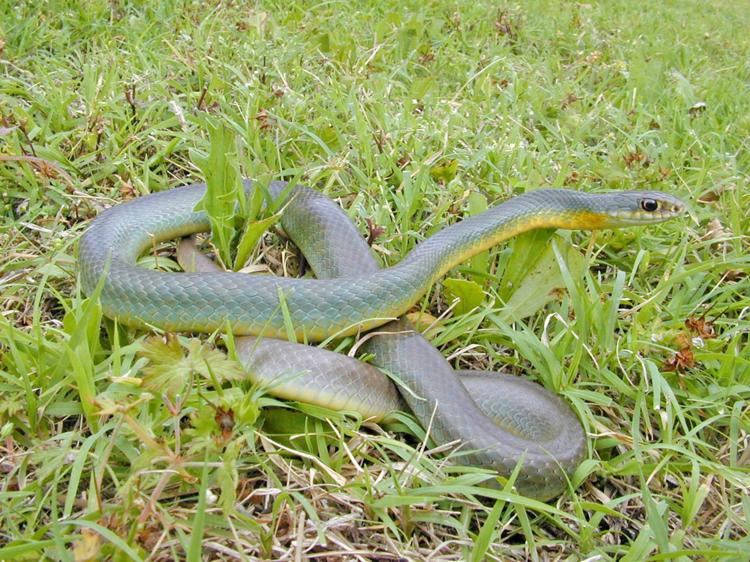 venomous snakes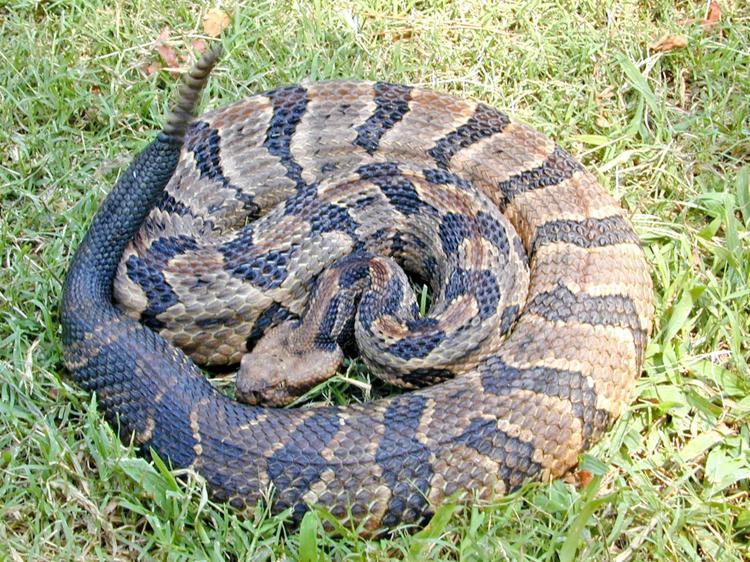 non-venomous snakes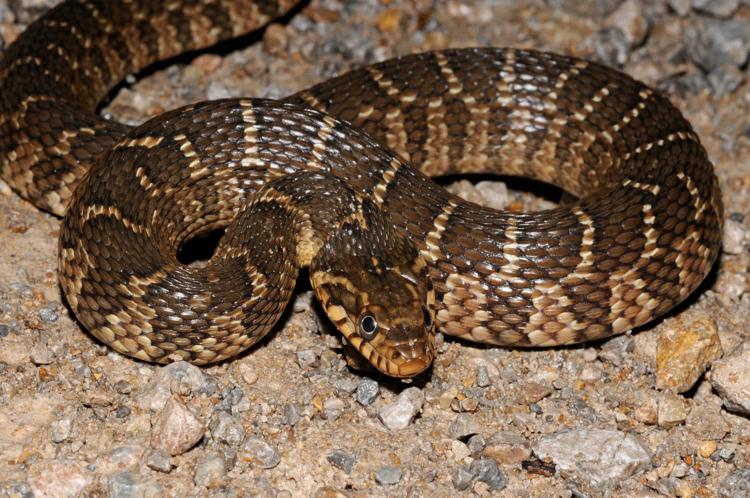 venomous snakes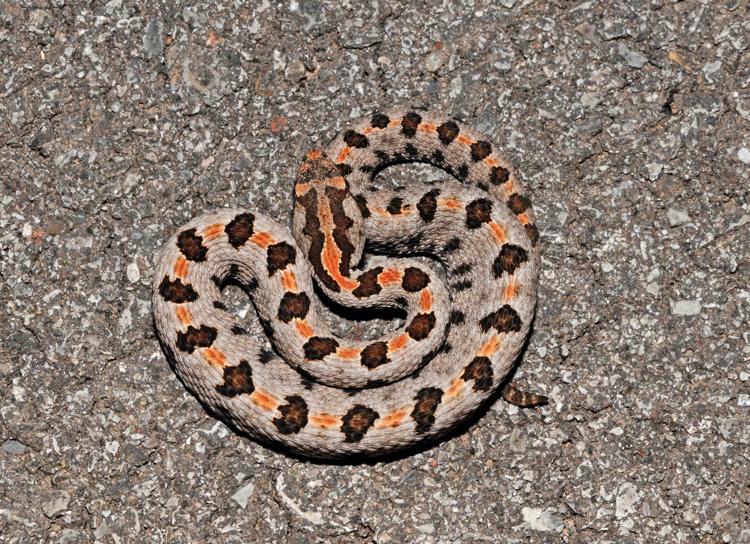 venomous snakes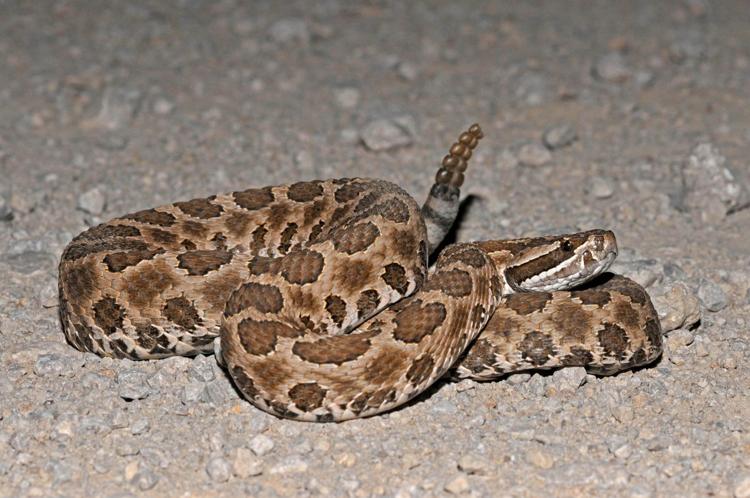 Journalism worth your time and money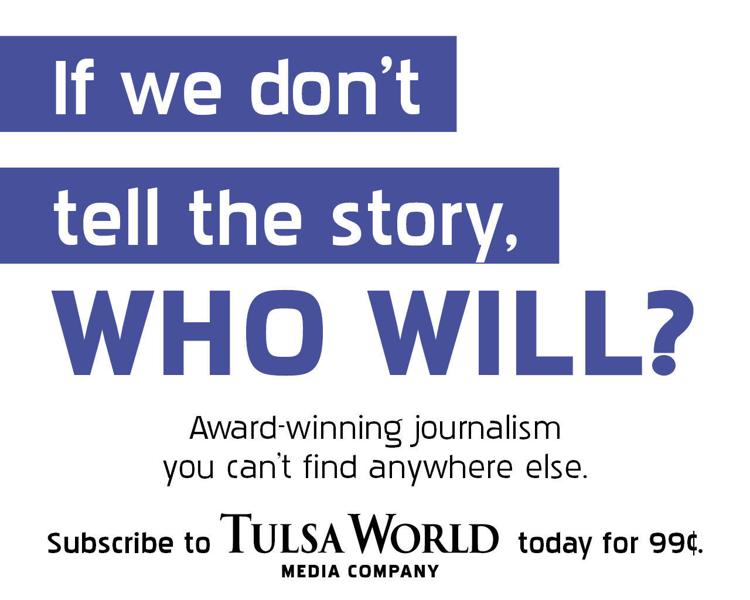 Spring weather prompts more activity from Oklahoma snakes
Kelly Bostian
918-581-8357
Twitter: @KellyBostian
Get local news delivered to your inbox!
Subscribe to our Daily Headlines newsletter.