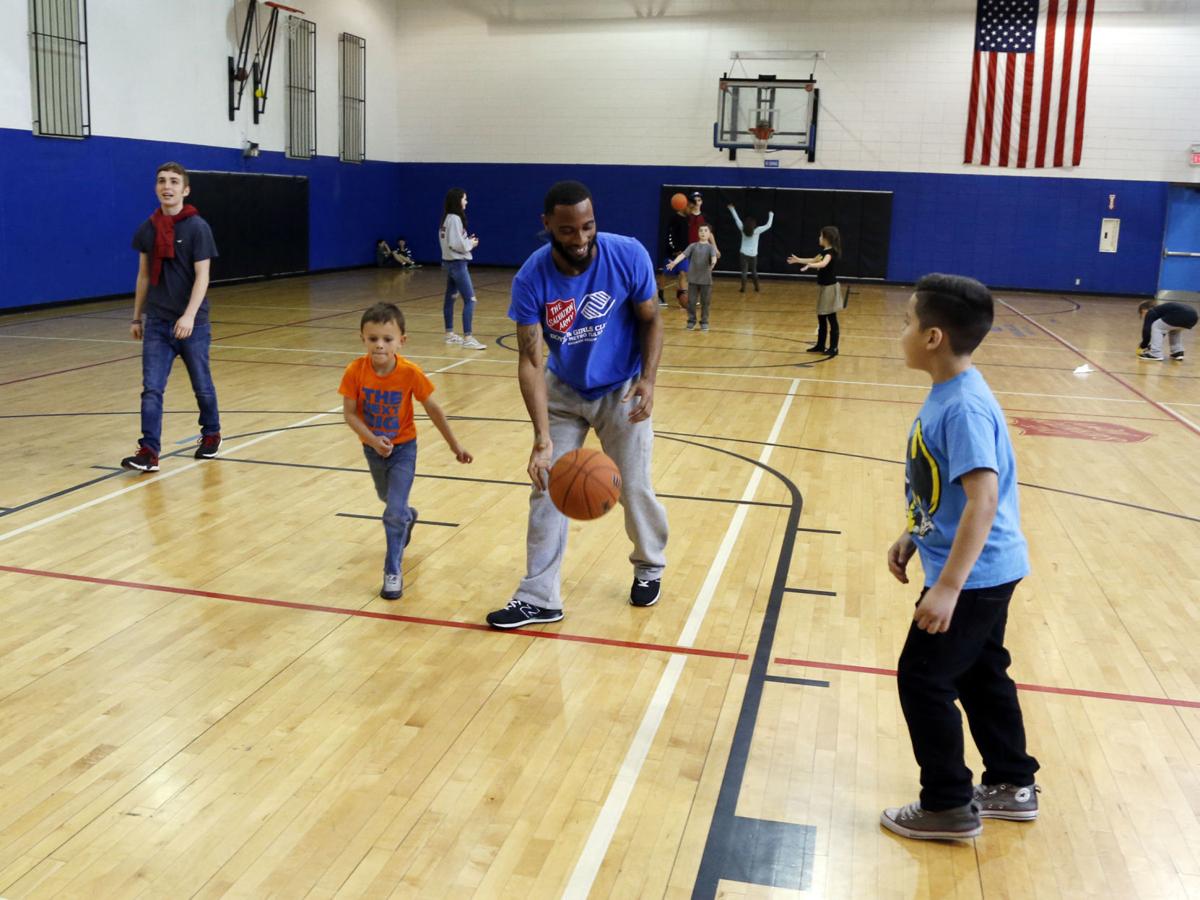 As the statewide teacher walkout stretches into a third day Wednesday, the Salvation Army is spending $18,000 a day to provide services to displaced students.
That's not counting the costs being shouldered by other agencies providing similar services.
The financial burden is similar to what charity groups would face in the aftermath of a major tornado or flood, said D.J. Morrow Ingram, a Salvation Army spokeswoman.
"Just like a natural disaster," Morrow Ingram said, "we'll keep going as long the need is there. It's our philosophy that we don't worry about the cost. We just do it."
The money, however, will have to come from somewhere. The Salvation Army and other groups will need significant support from the Tulsa community to "replenish" after the teacher walkout, she said.
Coordinated by the Tulsa Area United Way, at least 150 sites around the Tulsa area are providing child-care services, including 10 full-day "service sites" with the capacity among them to serve more than 1,900 students, offering meals as well as recreational activities and educational programs.
Nearly all sites reported larger crowds Tuesday than Monday, but turnout remained smaller than originally expected as parents continued to take off work or make other child-care arrangements. The longer the walkout continues, however, the larger the crowds will grow at the makeshift child-care facilities, officials said.
The Salvation Army was accommodating a total of more than 1,000 students at six different locations, where the group has deployed hundreds of volunteers and literally every staff member. The Salvation Army's receptionist was reading books to preschool students Tuesday. The financial director was organizing games for fifth-graders.
Meanwhile, educational programming is being provided by an eclectic mix of community groups, including the Woody Guthrie Center, the Tulsa Regional STEM Alliance and Global Gardens, a nonprofit that teaches science through gardening.
"There are a lot groups that don't usually work together but are coming together in an emergency situation to create a really unique experience for the kids," said Caroline Shaw, a spokeswoman for the Opportunity Project, a Tulsa nonprofit that is helping coordinate programming at the full-day sites. "It's actually been really cool to see how it has all come together."
The Community Food Bank of Eastern Oklahoma delivered 500 meal kits to service sites Tuesday in addition to serving more than 500 meals directly from food trucks, "giving us a really harrowing picture of the growing need for food assistance, especially as the school closures stretch on," an official said.
The food bank delivered an additional 600 pounds of shelf-stable food that will be distributed to students and their families, officials said.