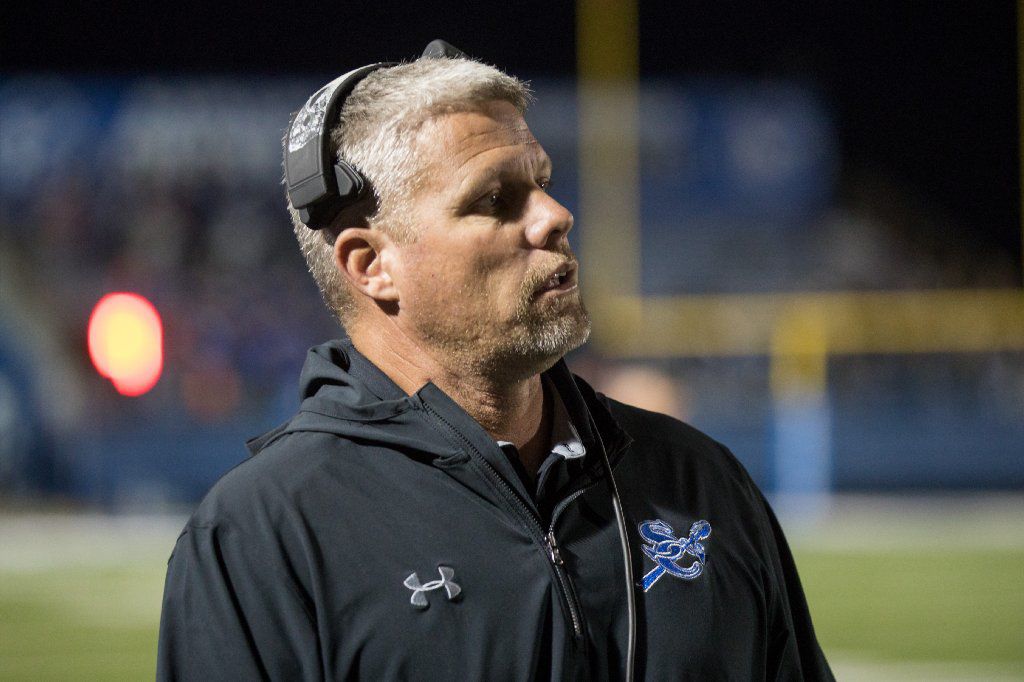 Saying he wanted to spend more time with his daughters before they go off to college, Robert Borgstadt has resigned after five seasons as Sapulpa's head football coach.
"I want to be with them as much as I can because it's gonna be over before I know it," Borgstadt told the Tulsa World. "I'll try to find an assistant's job where I don't have to spend so much time coaching and go from there."
Borgstadt's daughters carry double-figure scoring averages for Class 4A No. 6 Verdigris, where the family resides. Lexy, a senior, has signed to play at Oklahoma Christian University in Edmond. Morgan is a sophomore.
Borgstadt, 48, inherited a program that was 3-16 over the two seasons prior to his arrival. He was 20-32 in his tenure, but went 18-14 over his final three years and had the Chieftains in the postseason each time.
Sapulpa's 7-4 record in 2018 was a 13-year program high.
Before going to Sapulpa, Borgstadt coached defense at Sand Springs for five seasons and was defensive coordinator in 2015 when the Sandites were runners-up to Bixby for the 6A Division II championship.
The 2000 season was his 24th in coaching.
"I love the guy and I appreciate everything he's done for Chieftains football," athletic director Michael Rose said. "His wanting to step down so he can watch his daughters play basketball just speaks to who he is. He's a family man and a good man. I'm gonna miss him."
Chieftains assistant Sal Guerrero will serve as interim head coach. Rose said he hopes to start the search for Borgstadt's replacement immediately and have a recommendation for the March school board meeting.
A 1991 graduate of Safford (Arizona) High School, Borgstadt played two years of football at Eastern Arizona College and spent four more football seasons at Missouri Valley College in Marshall, Missouri — three as a player and another as a graduate assistant.
Before coming to Oklahoma, he coached at three Missouri high schools for a total of eight seasons.