Nearly a century after they were first put into the church, Vernon AME's stained-glass windows "look better than ever" as crews began reinstalling them Tuesday after a long-overdue restoration.
The windows were created in the aftermath of the 1921 Tulsa Race Massacre, and some of the panes include the names of the congregation members who contributed to the church's construction, many of them survivors of the violence that destroyed much of the Greenwood District on May 31 and June 1, 1921.
"They look gorgeous," said the Rev. Robert Turner. "They look better than ever. I didn't think it would be possible, but they do. They are so beautiful."
The windows had been "on life support" after decades of being shaken and rattled by interstate traffic, with the Inner Dispersal Loop around downtown Tulsa coming within 170 feet of the church's south wall, Turner said. Rocks and other debris had left cracks and chips in the windows, he said.
"It's like having a family member come from the ICU," Tuner said. "We're thrilled and so thankful to have them back."
The windows had been removed in December and replaced with temporary windows to protect the church's interior during the restoration.
Funding for the project came partly from a $150,000 grant administered through the National Trust for Historic Preservation. But the grant "was not nearly enough" to pay for the entire project, Turner said. Additional funding came from the Schusterman Family Foundation and other Tulsa philanthropists, the pastor said.
The stained-glass repairs are part of a larger effort to restore the historic church, which was under construction when the violence destroyed 35 square blocks of north Tulsa in 1921. The church borrowed chairs to have Sunday services in the remains of the gutted basement.
Next week's ceremonial dedication ceremony for the restored windows will come just days before the commemoration of the massacre's centennial.
"They're not just windows," Turner said. "They're a monument and a memorial" to the people who rebuilt not only the church itself but the entire Greenwood District.
Photos: Vernon AME Church receives $200,000 donation from Tulsa Race Massacre Commission
Vernon AME Church Donation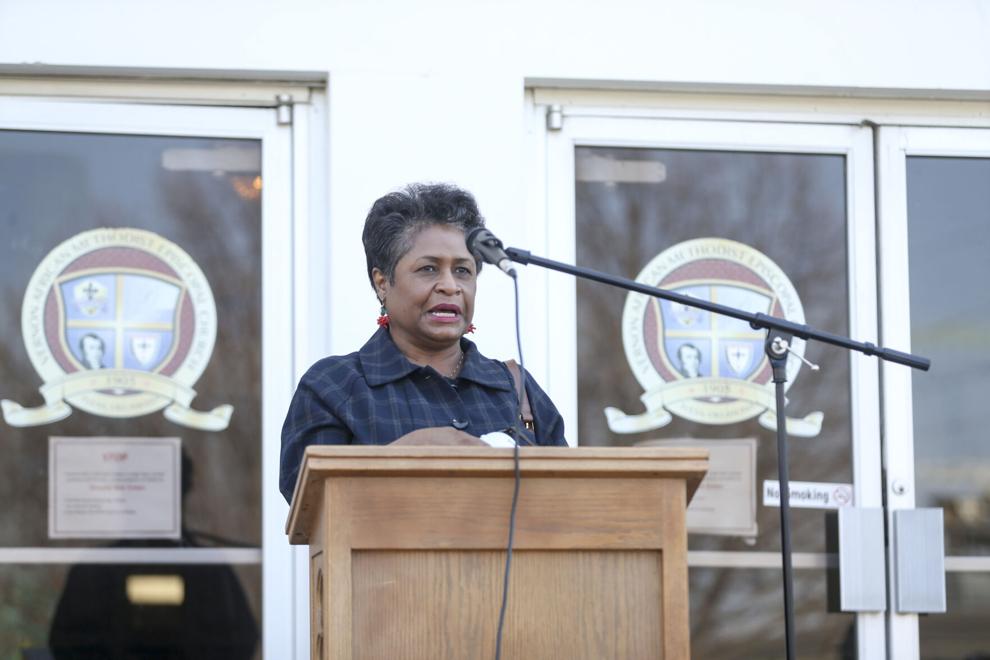 Vernon AME Church Donation
Vernon AME Church Donation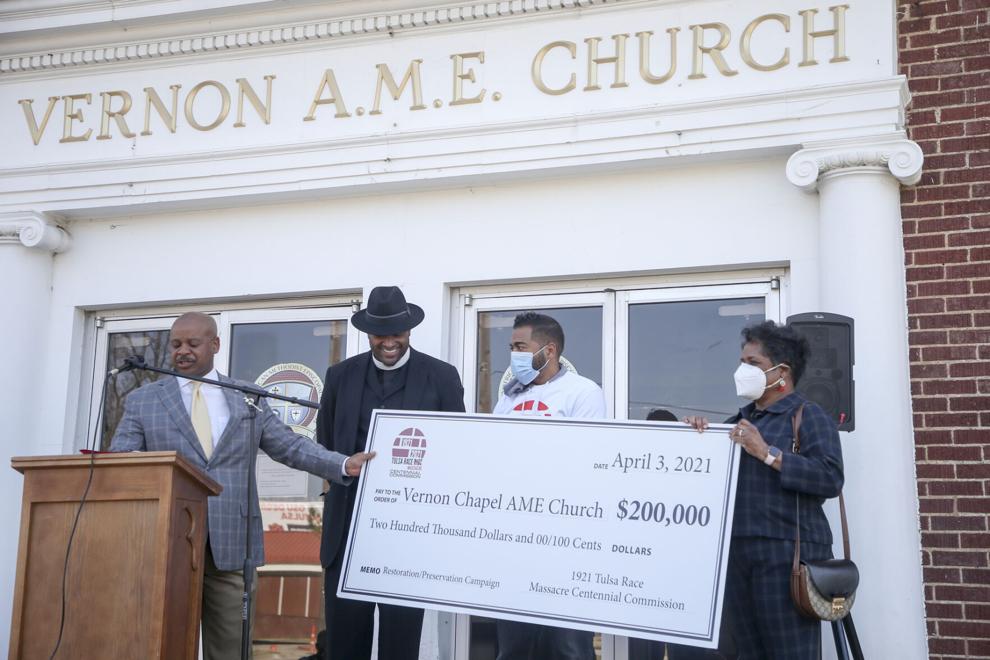 Vernon AME Church Donation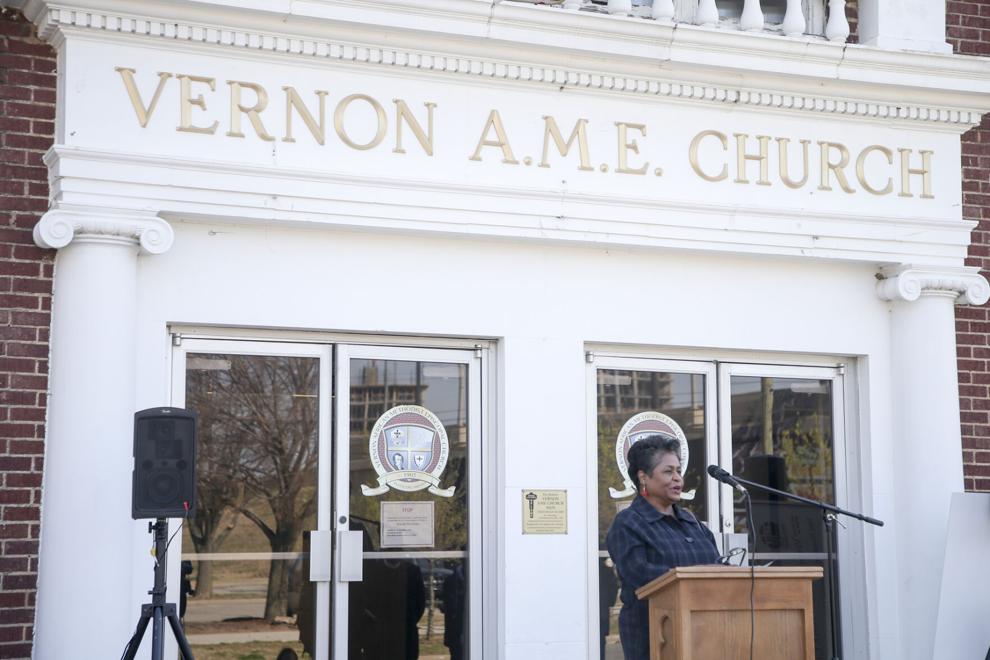 Vernon AME Church Donation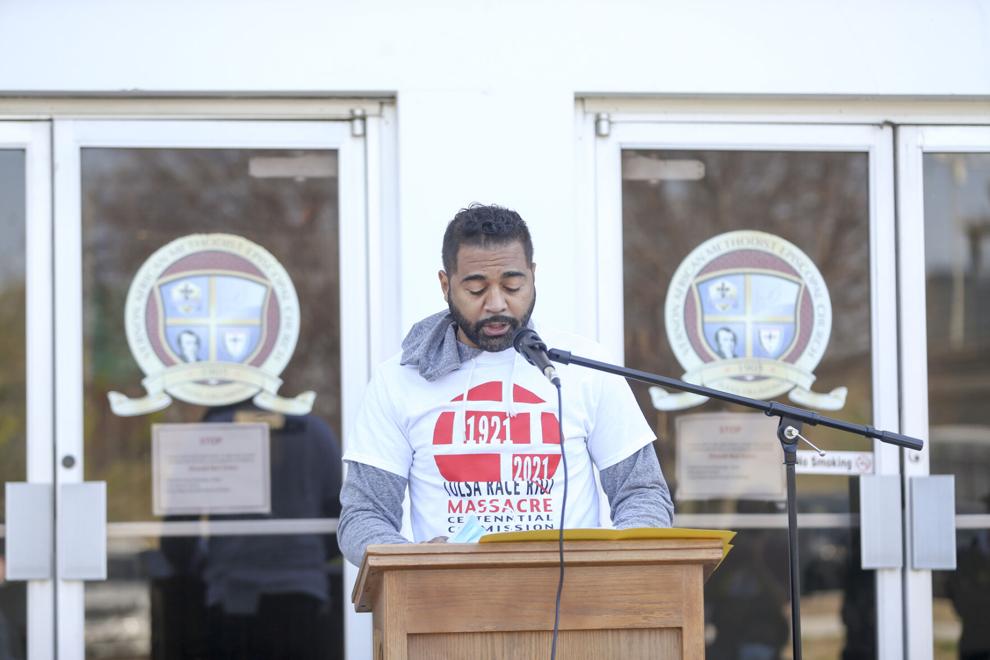 Vernon AME Church Donation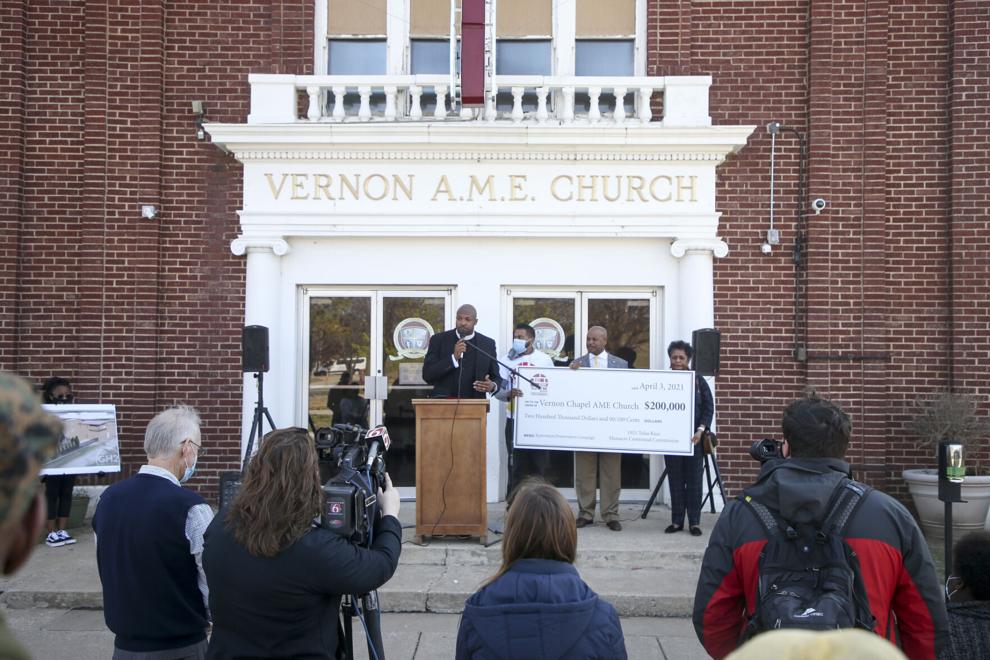 Vernon AME Church Donation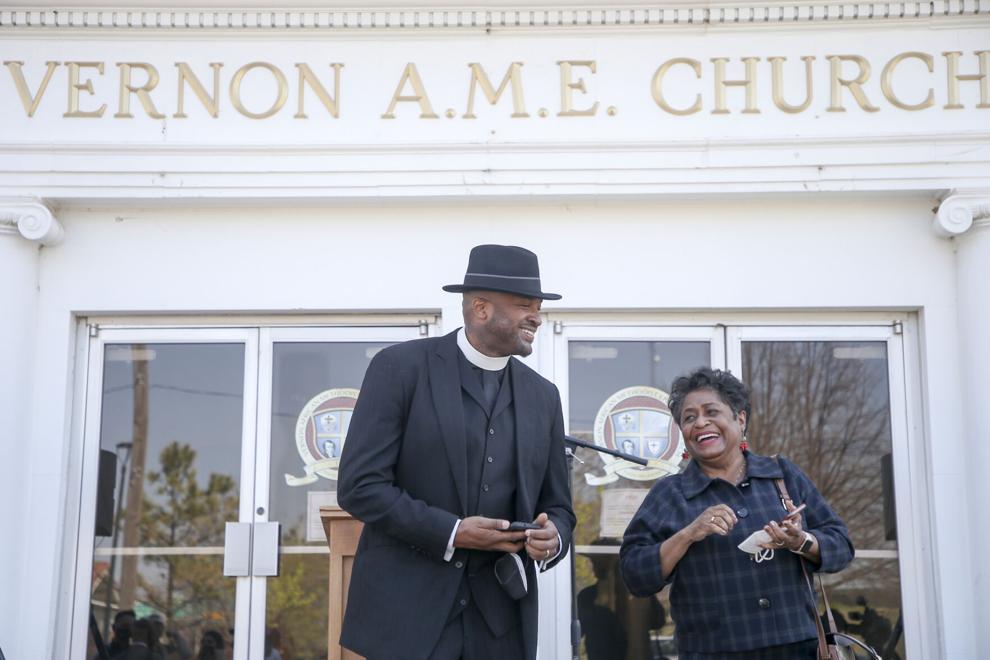 Vernon AME Church Donation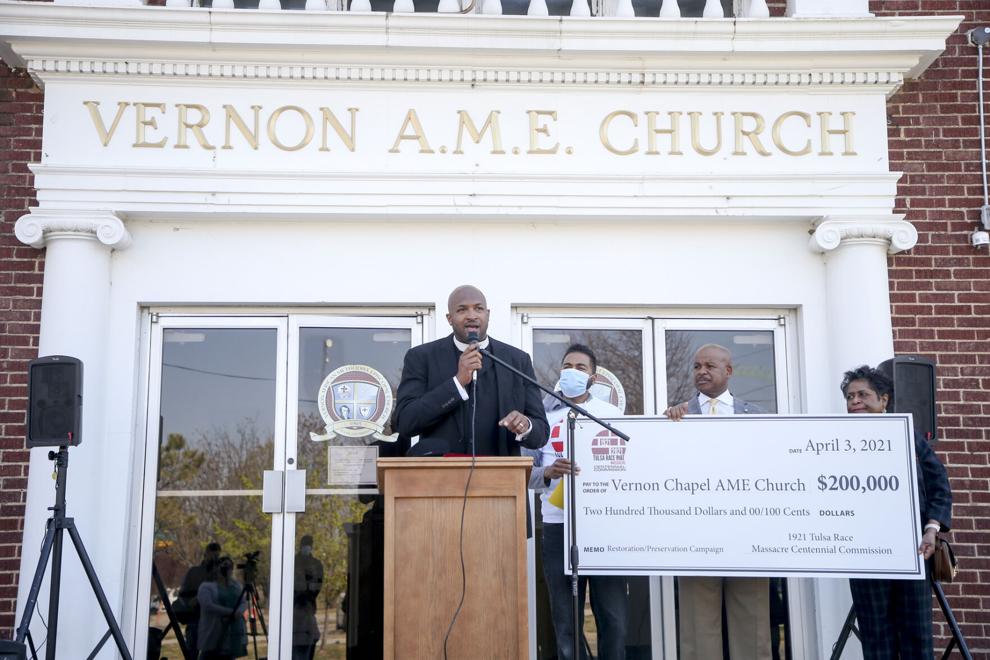 Vernon AME Church Donation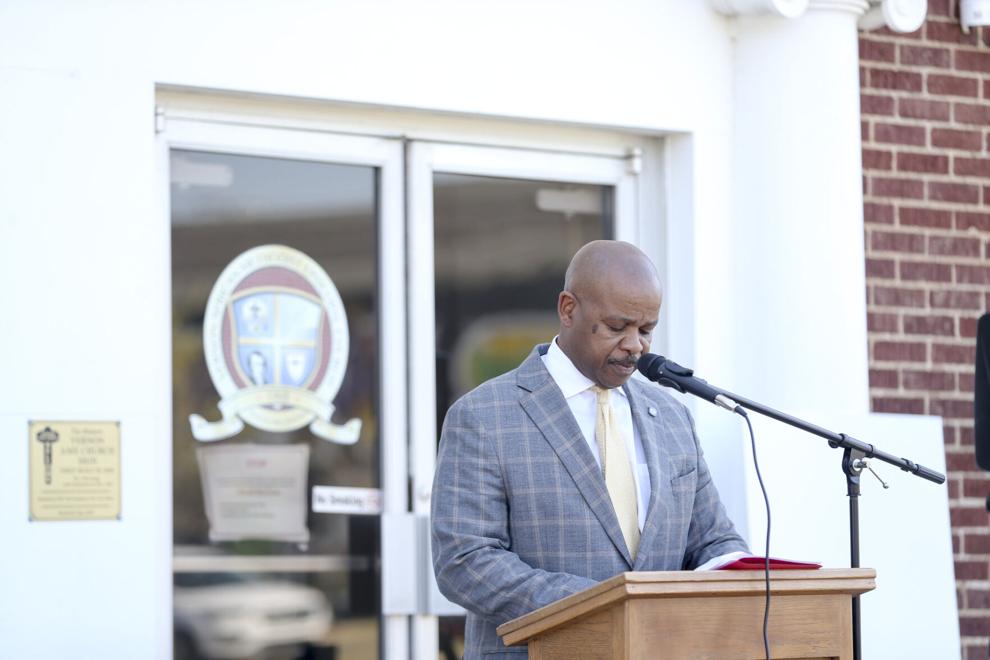 Vernon AME Church Donation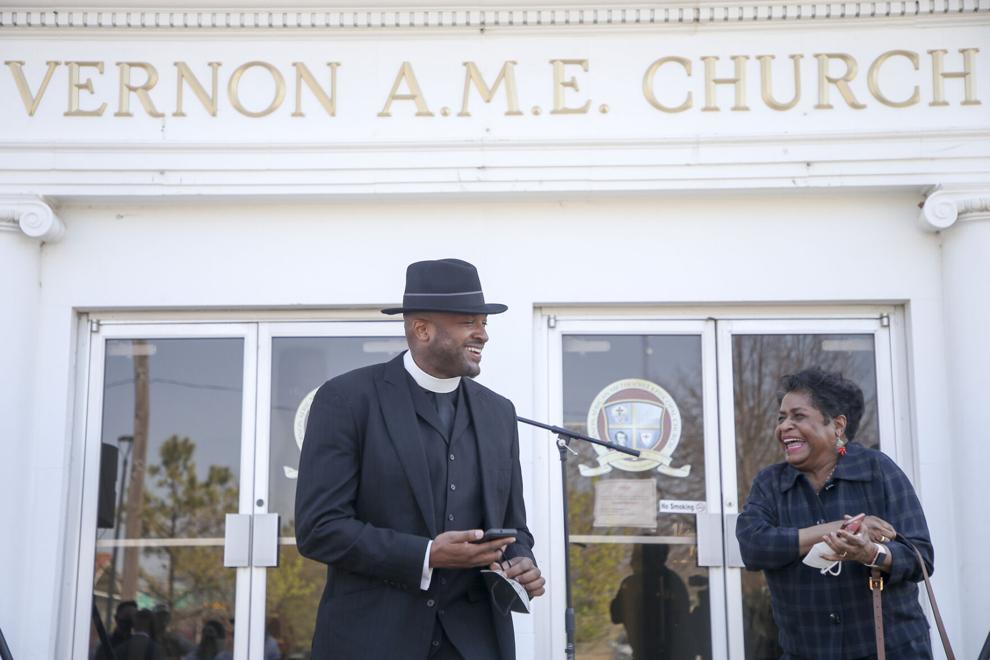 Vernon AME Church Donation