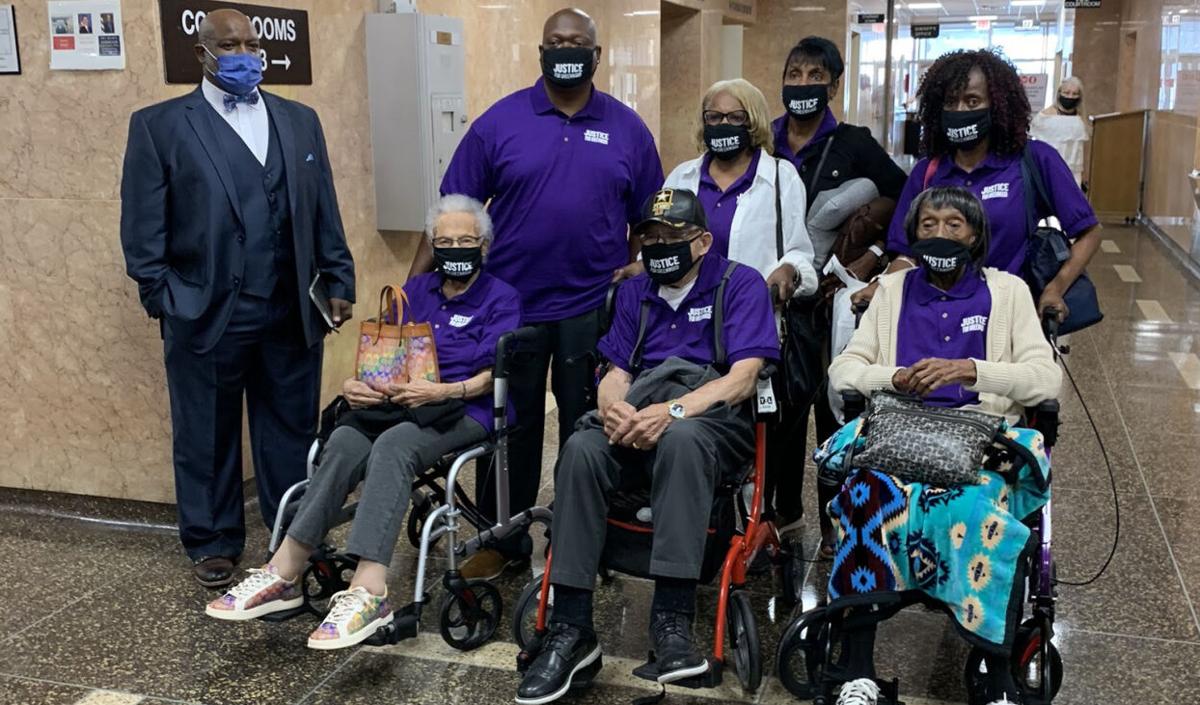 The fate of three Tulsa Race Massacre survivors' lawsuit against the city remains in the hands of a judge after they and their attorneys spent about six hours in court this week arguing over whether the case should go to trial.
Lessie Benningfield Randle, Viola Fletcher and Hughes Van Ellis filed suit last year against the city, the Tulsa Regional Chamber, the Tulsa Development Authority, the Tulsa Metropolitan Area Planning Commission and Tulsa County.
Their complaint contends that the 1921 Tulsa Race Massacre — which the three each said they remember firsthand — created a public nuisance that continues today, particularly for Black Tulsans, and which needs abatement.
"We would like to see those who are responsible for the massacre unequivocally state their responsibility, that they did this, that it was wrong and that these are the steps specifically they're going to implement to rebuild and abate the nuisance," attorney Damario Solomon-Simmons, who represents the survivors, said after the hearing.
"Not make excuses. Not say 'You can't be held responsible for what other people did 100 years ago.' Specifically say: 'We did this. It was wrong. This is how we're going to fix it.'"
So many supporters of the survivors wanted to watch the proceedings that District Judge Caroline Wall had to briefly delay the hearing until she could secure a larger courtroom. Wall is expected to issue her ruling on the city, the chamber's and others' motion to dismiss the case, but that order had not been filed as of Friday afternoon.
The survivors did not speak in court, but they remained in the courtroom during the entirety of the hearing. Fletcher, now 107, went to Washington, D.C., in May ahead of the Race Massacre Centennial to speak before a congressional committee about how she still has memories of what occurred 100 years ago.
"I actually just got off the phone with Mother Fletcher, and, talking to her, she feels good that she finally got her day in court," Solomon-Simmons said Wednesday.
Asked about their reactions to arguments from opposing counsel, he said: "I think for the survivors, the thing that hurt them the most was hearing people say they were not injured, that they did not have a specific injury related to the massacre. That really hurt them, and they were really shocked to hear that.
"It was a very packed courtroom, and that was something that people were visibly shaken about afterward and disappointed that the chamber and, you know, the city and the county feel that way."
Justice For Greenwood, a nonprofit advocacy organization Solomon-Simmons helped create, issued an email to supporters after the hearing asking them to spread awareness of the case and continue "standing with our survivors and descendants to stop the anti-Black sentiment this City enables every day."
Many of the spectators in court wore the organization's purple T-shirts in a display of solidarity.
City officials historically have not commented on the case outside of statements in court or in their filings, but they've argued that the statute of limitations to claim damages has passed and that the survivors have not shown they've had a "special" or "unique" injury to warrant disregarding the length of time that has elapsed.
"Consider, for example, the conduct of Sooners who entered Oklahoma illegally prior to the official start of the 1899 Land Rush," chamber attorney John Tucker said in a response brief. "The Sooners' conduct, and the way land was obtained and divided unlawfully, still affects those who own land in the state today.
"Nuisance lawsuits against today's owners of that land are improper because the nuisance conduct (the unlawful taking of land) is long over — there is no continuing unlawful conduct to be abated."
Tucker's brief also said the survivors' claim of "widespread physical, economic and cultural destruction" in Greenwood is not sufficient to prove the three experienced a "special injury" in 1921 and believes the petition seeks "recovery for societal ills far beyond what occurred during the Massacre."
But Solomon-Simmons countered that the massacre was a clear attempt "to dispossess Black people of their land and push them out of Tulsa." He said in court that the inequality has continued in the form of deciding where to place Interstate 244 in the 1960s, which he said created physical proof of a public nuisance.
Rep. Regina Goodwin, D-Tulsa, hosted an interim study at the Oklahoma Capitol on the issue on Tuesday. The Tulsa World published a story and visual essay in May about the continued impacts of the highway on residents of north Tulsa.
"It's undisputed, really, that I-244 was specifically placed in Greenwood for the purpose of displacing them, moving them further north," Solomon-Simmons told the World. "It (the interstate) forces or prevents the Black landowners left in Greenwood — they have nowhere to go. They have nowhere left to expand (south of I-244.)
"Then you put people north of the highway in a very confined, dedicated area; then you redline that area. That is a nuisance, and that is a continuation of the nuisance."
He compared the case in court to the state's opioid manufacturer lawsuit and pointed out what he said is Oklahoma's similar desire to hold manufacturers accountable for conduct within an extended period of time.
Solomon-Simmons pointed out that the city of Tulsa initiated its own lawsuit against opioid manufacturers on Sept. 2, 2020, a day after the survivors submitted their petition.
The city argued in that case that it should receive damages for the deaths of hundreds of opioid-related deaths in Tulsa County between 2013 and 2017, writing that "the opioid epidemic is ravaging communities across the United States, but particularly in Oklahoma, as a result of corporate greed."
Tucker, though, disagreed with the comparison of the race massacre survivors' case to the opioid lawsuits. He wrote in court documents that he believed the use of the "mantra" of "opioid litigations" is a "magic incantation that shields them (the survivors) from their responsibility to plead actionable conduct among specific defendants."
"The only alleged conduct said to constitute a nuisance refers to actions of 100 years ago," Tucker wrote. "Plaintiffs have no automatic right to sue for abatement of public nuisance because this is normally reserved exclusively to the state."
Solomon-Simmons said he was supportive of holding opioid manufacturers liable, but he said: "The facts are the facts. They are doing something different when it comes to this particular case."
"The things the city says it's OK for them to do is not OK for us to do," Solomon-Simmons said.
Featured video: Attorney Damario Solomon-Simmons speaks at Justice for Greenwood's survivor town hall
Tulsa Race Massacre: This is what happened in Tulsa in 1921
In 1921, white mobs invaded Greenwood and burned it down
A growing but divided city had tensions rising. How World War I influenced residents.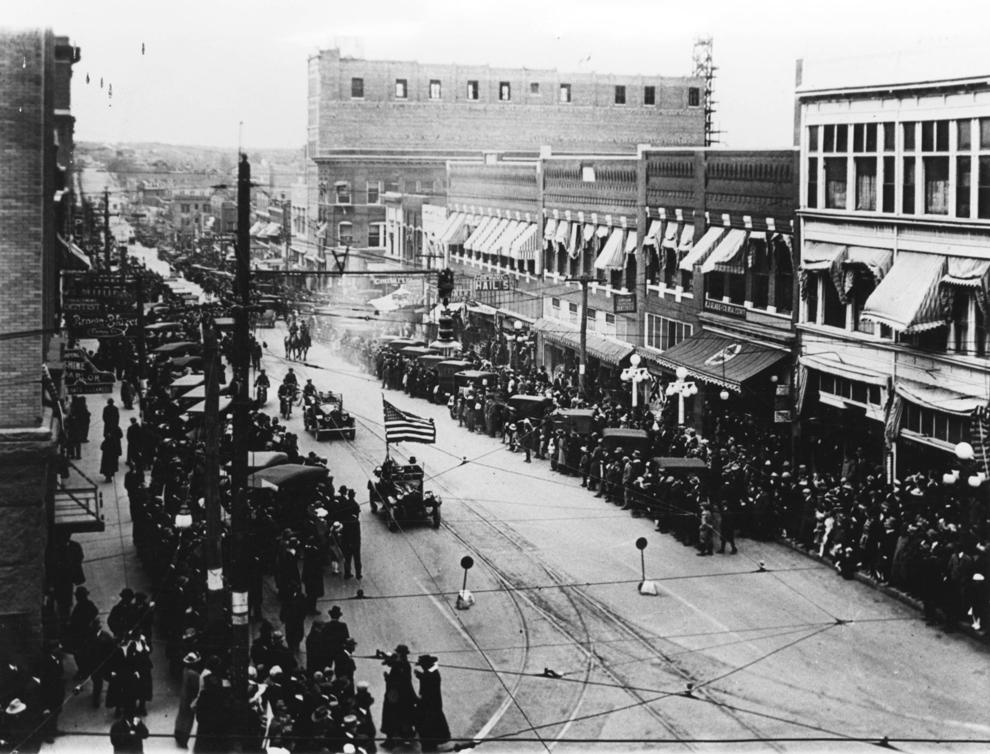 Key figures in 1921
Greenwood was defined by freedom and opportunity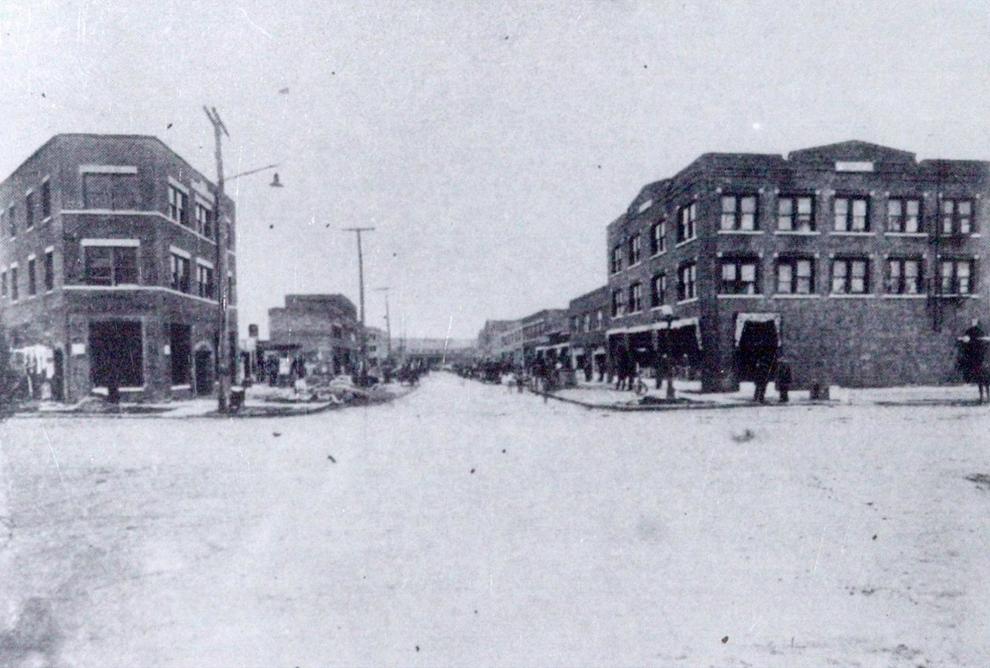 An encounter on an elevator and concerns about a lynching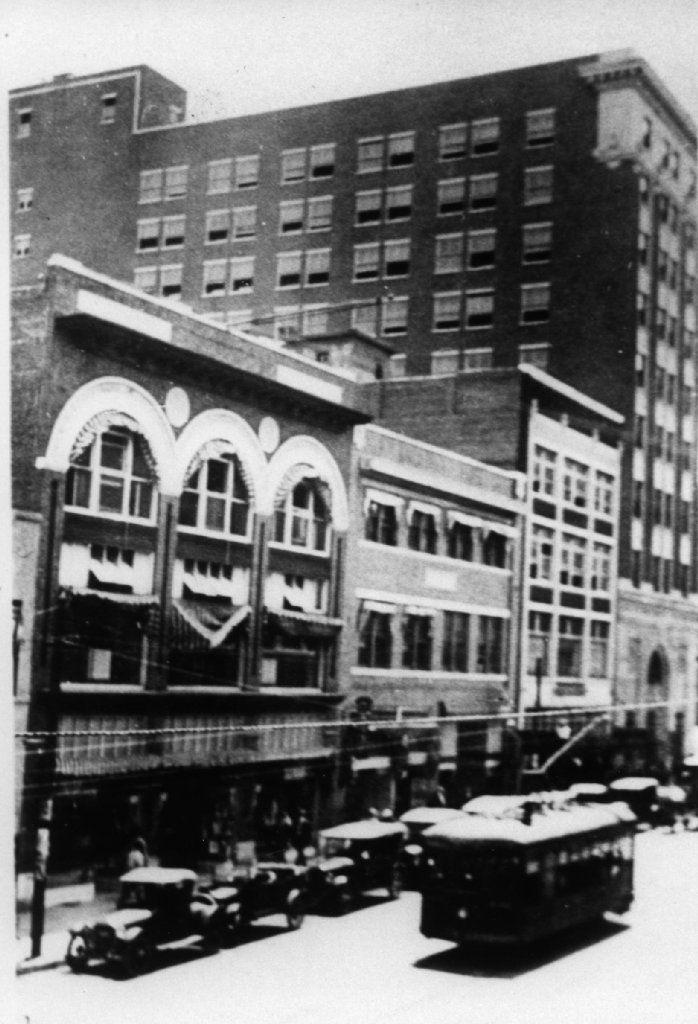 Tulsa Tribune article cited for sparking massacre
Dick Rowland's life threatened while jailed as crowd gathers outside
Tulsans take up arms and there are issues with special deputies
Fighting begins in Greenwood and the neighborhood is soon overrun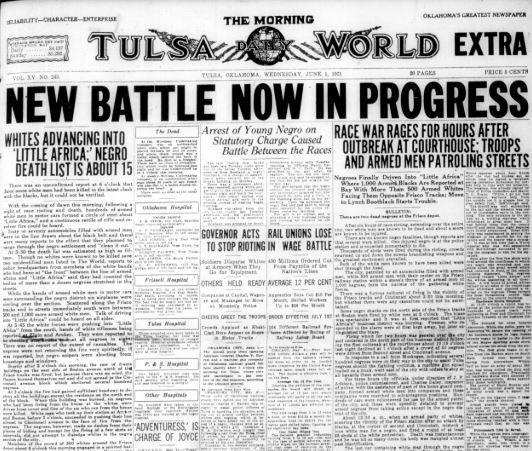 Mobs won't let firefighters douse the flames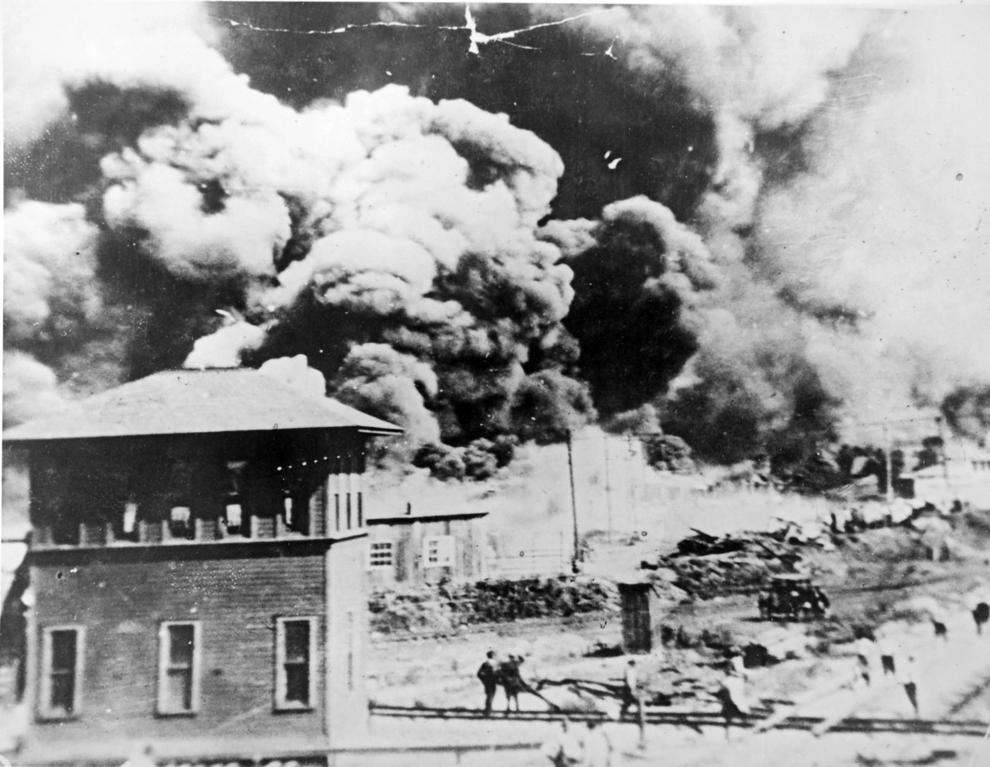 Airplanes flew over Greenwood as it was attacked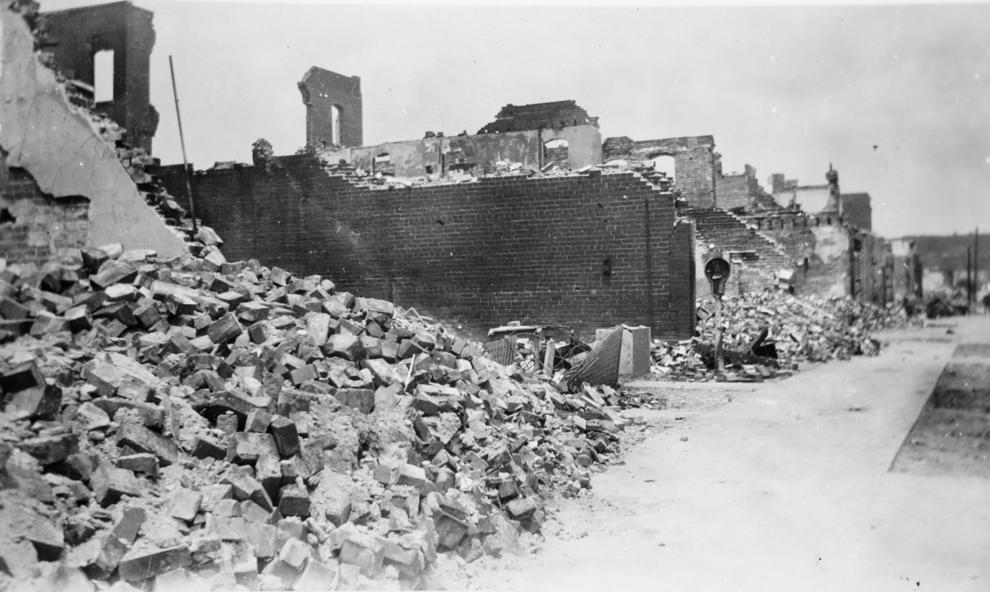 National Guard called in, denies report that machine guns were used to kill dozens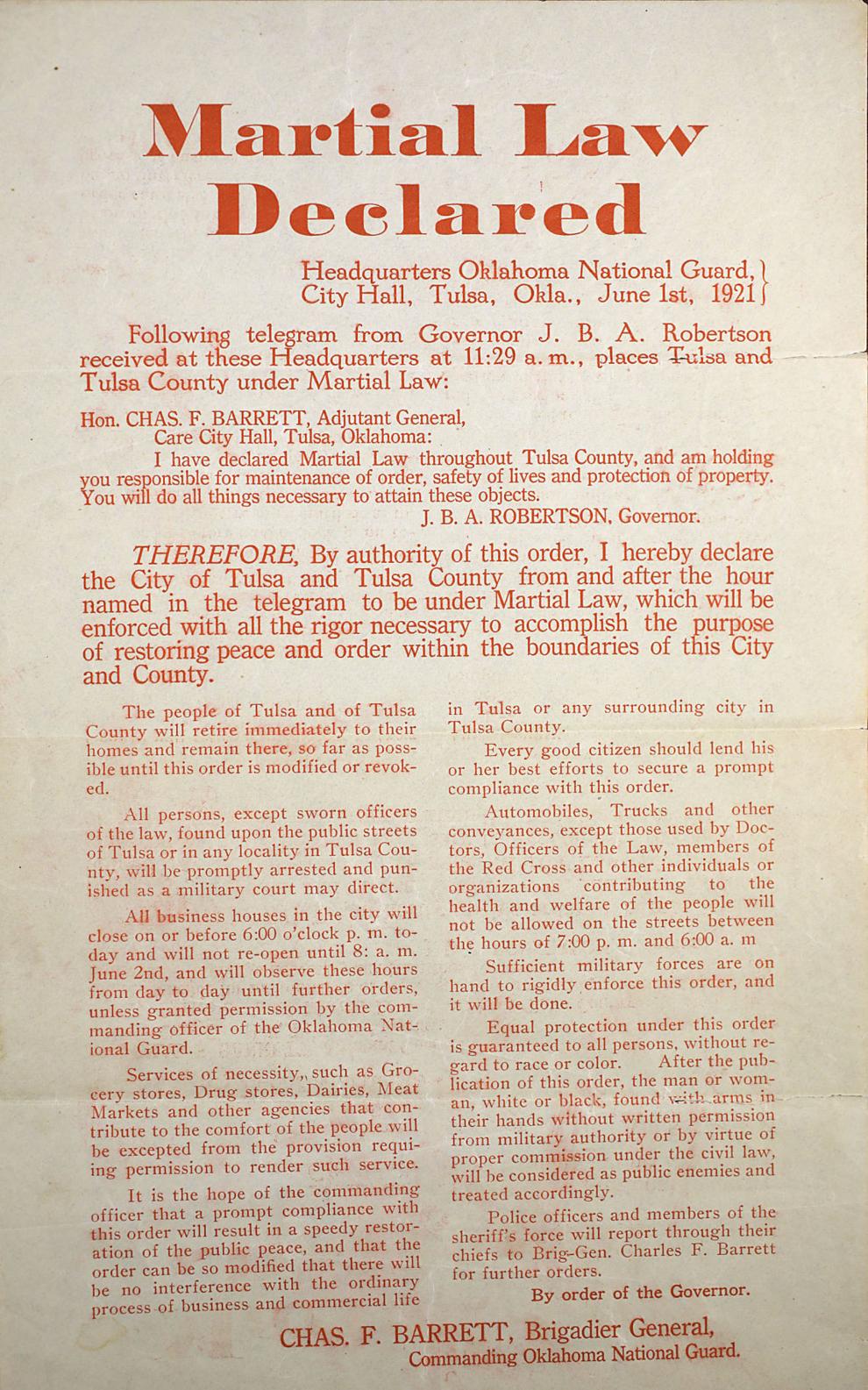 Dr. A.C. Jackson was killed as he tried to surrender in his front yard
Death toll remains unknown; search for graves continues today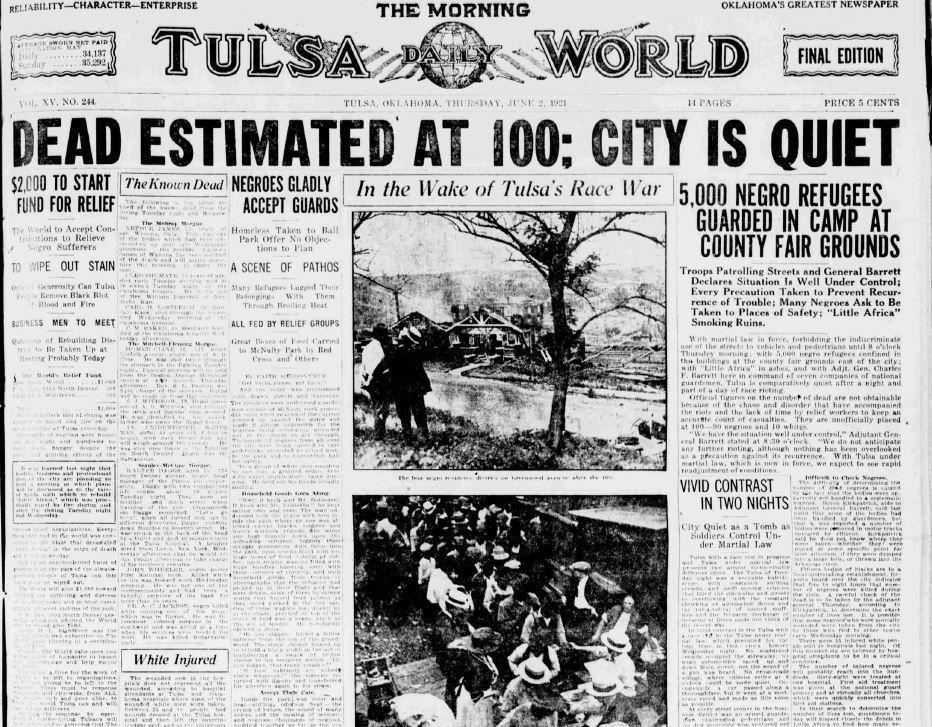 Black Tulsans were marched through the streets and detained at camps throughout city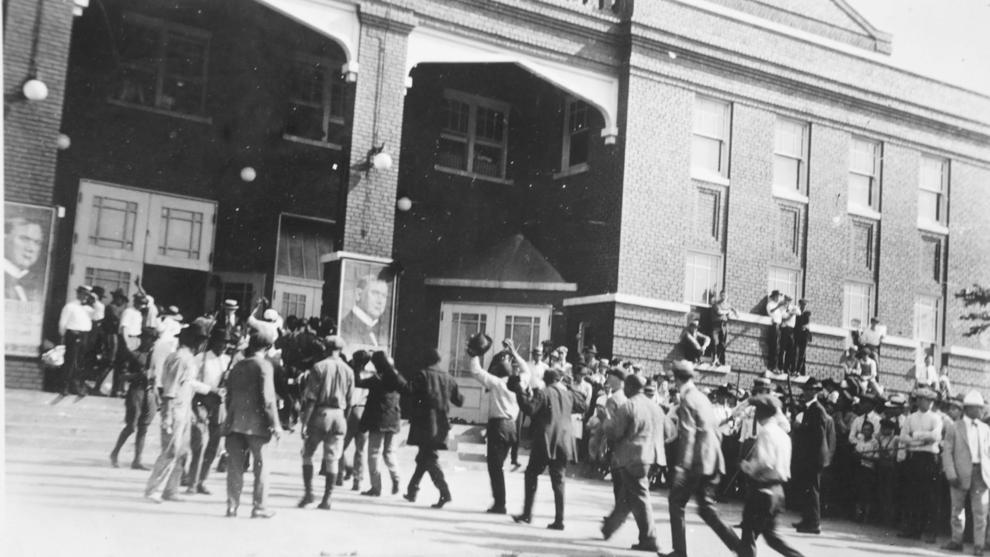 Red Cross reports the massive devastation in Greenwood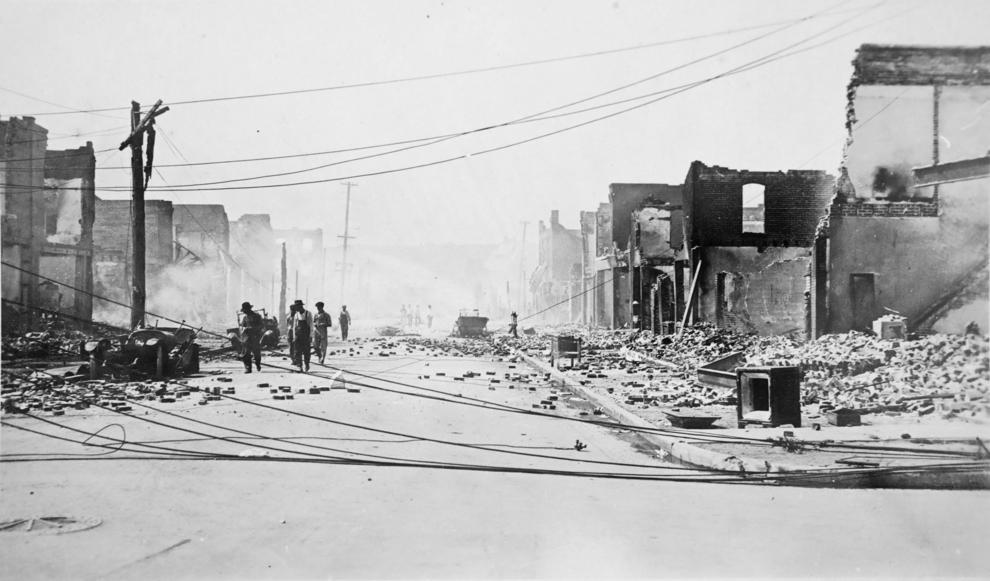 Key locations in Tulsa during the 1921 Race Massacre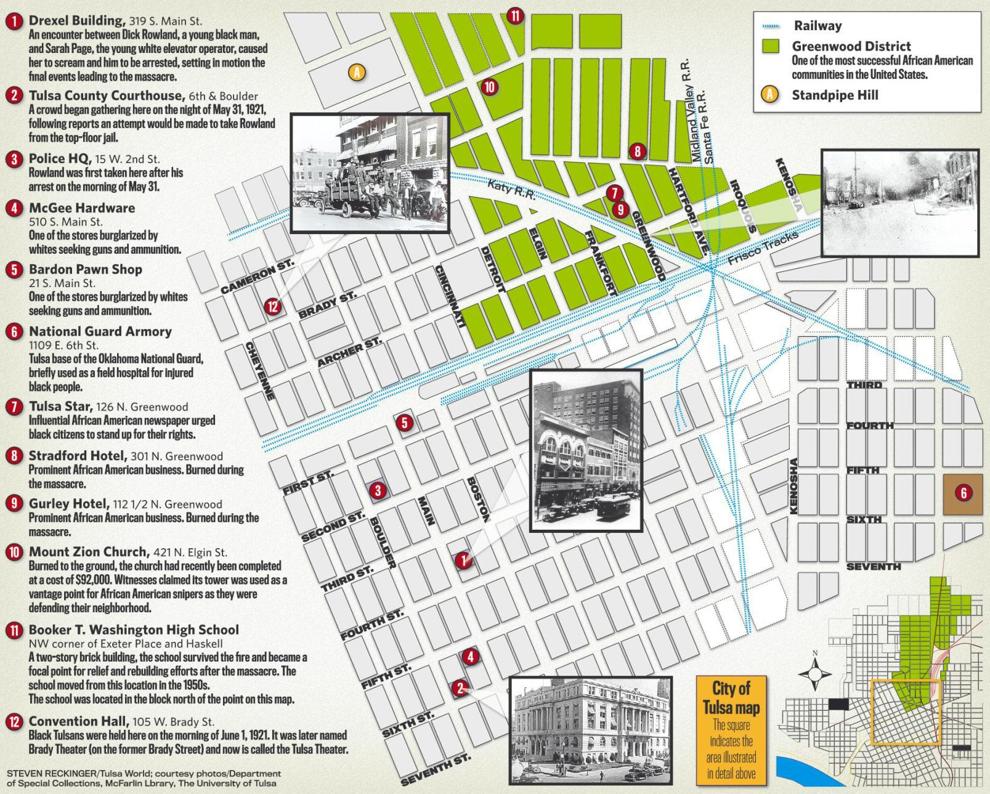 Mount Zion Baptist Church was burned down but, like Greenwood, persevered and rebuilt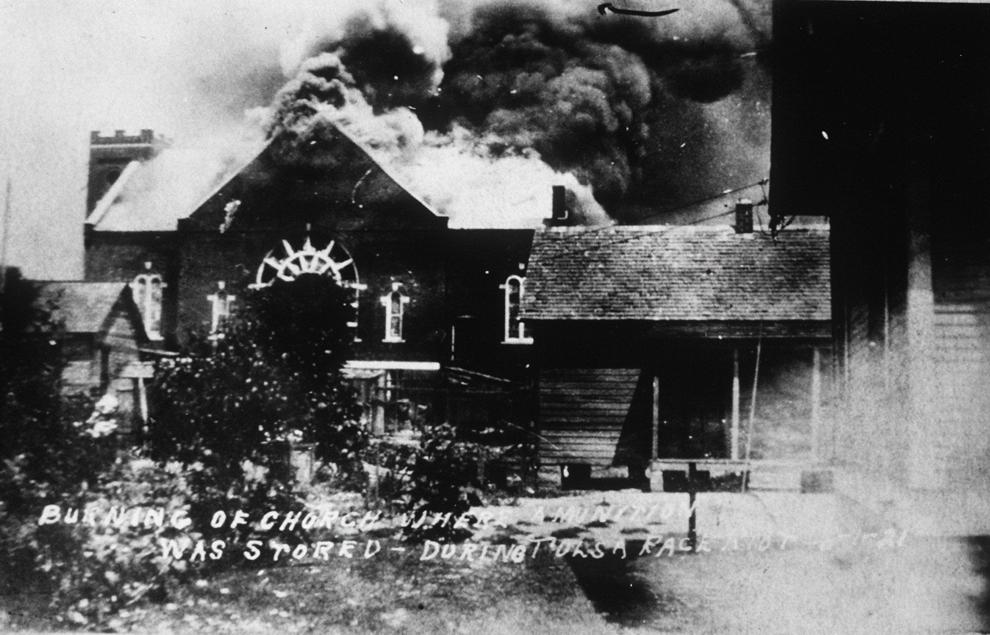 Tulsa Race Massacre: Quotes from survivors, officials and others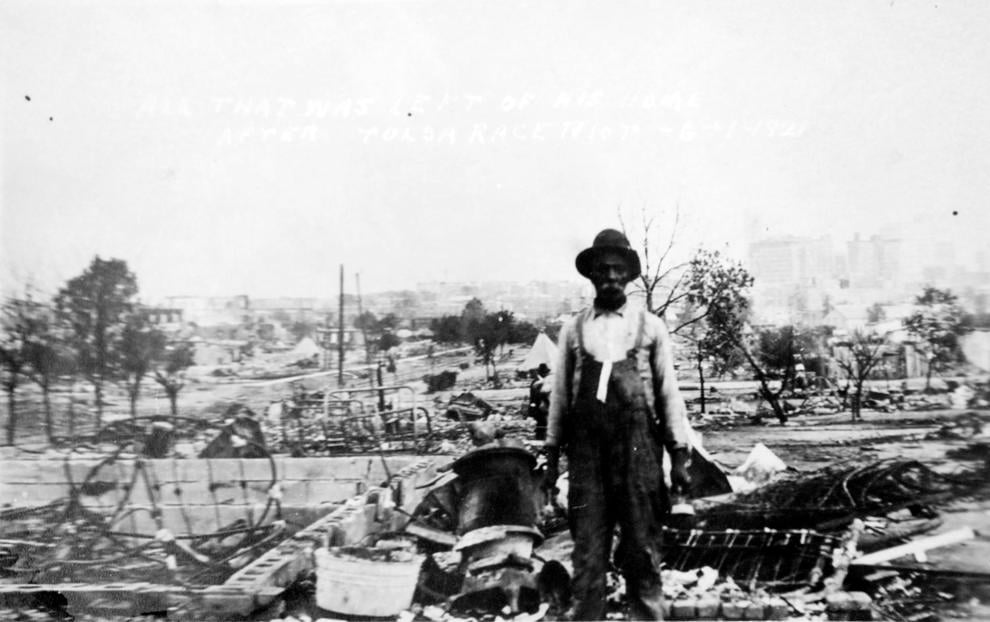 Tulsa Race Massacre: Recommended reading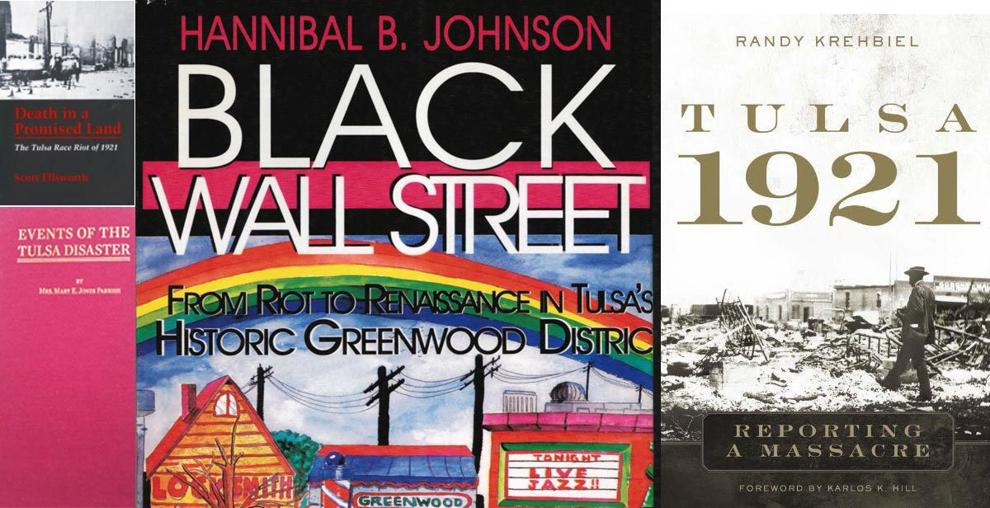 Tulsa Race Massacre / The Tulsa World Library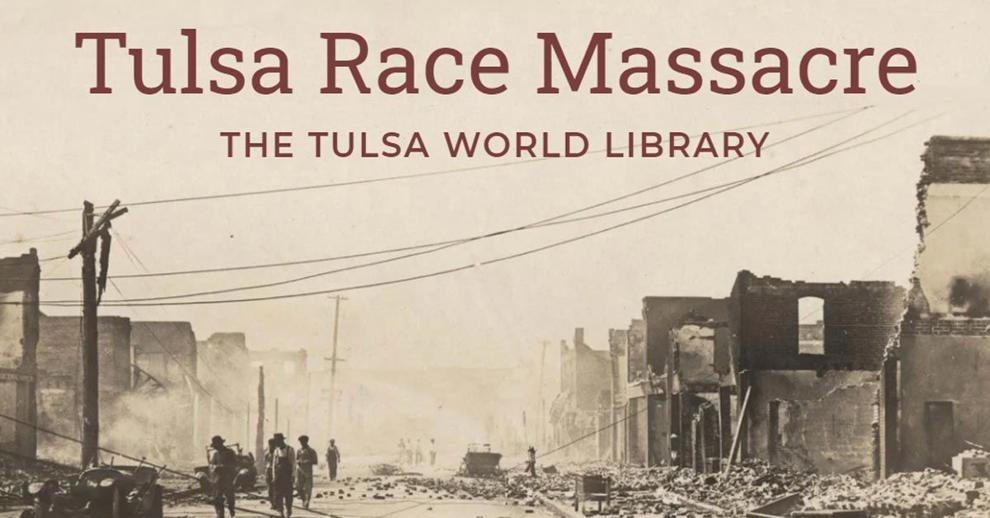 Tulsa Race Massacre: Was 1921 the first aerial assault on U.S. soil?
---
"The first time Americans were terrorized by an aerial assault was not Pearl Harbor," a CBS News story says leading up to coverage this weekend of the 1921 Tulsa Race Massacre.
"Scott Pelley reports on a race massacre in which an estimated 300 people, mostly African American men, women and children, were killed, and aircraft were used to drop incendiary devices on a black neighborhood in Tulsa, Oklahoma. The Greenwood Massacre of 1921 has been largely ignored by history, but Pelley finds a Tulsa community seeking to shed more light on what's been called the worst race massacre in history," a preview reads for a "60 Minutes" story airing 6 p.m. Sunday on CBS.
Context for viewers: Six airplanes circled the Greenwood area during the morning hours of June 1.
What they were doing, and why there were so many, has long been a matter of passionate debate. Many people believe they were used to shoot at people on the ground and bomb Greenwood.
Officials said the small craft, generally thought to be two-seat, single-engine Curtis "Jenny" biplanes, were merely keeping track of activities on the ground and relaying the information through written messages dropped in weighted metal cylinders attached to streamers.
To what extent this explanation was initially challenged is unclear, but in October 1921 the Chicago Defender published a story in which it said Greenwood had been bombed under orders of "prominent city officials."
The story cited a Van B. Hurley, who the newspaper said had given a signed statement to Elisha Scott, a Kansas attorney.
Scott filed dozens of lawsuits on behalf of victims but doesn't seem to have ever entered the Hurley affidavit into the record. There is no record of a Van B. Hurley living in Tulsa around the time of the massacre or that anyone by that name ever belonged to the Tulsa police force.
But that doesn't mean the story did not have substance. Many people believed city officials were behind the burning of Greenwood, and the explanation that the squadron of planes was only used for surveillance struck some as suspiciously thin.
Certainly the planes had a great psychological impact on many. For example, Mary Jones Parrish wrote about them in her account, as did prominent attorney B.C. Franklin in his.
The Defender story said the planes dropped "nitroglycerin on buildings, setting them afire."
But nitroglycerin is an explosive, not an incendiary. It is also highly unstable and dangerous.
That has caused some to speculate that something like Molotov cocktails might have been used, or "turpentine balls" — rags soaked in flammable liquid and wrapped around the head of a stick.
There are several practical reasons why trying to light and throw incendiary devices from an open cockpit airplane of that era would seem a difficult, dangerous and even foolish idea.
But that doesn't mean it wasn't done.
---
---
Tulsa Race Massacre: This is what happened in Tulsa in 1921
Tulsa was home to one of the most prosperous African American communities in the country. Businesses flourished along Greenwood Avenue — dubbe…