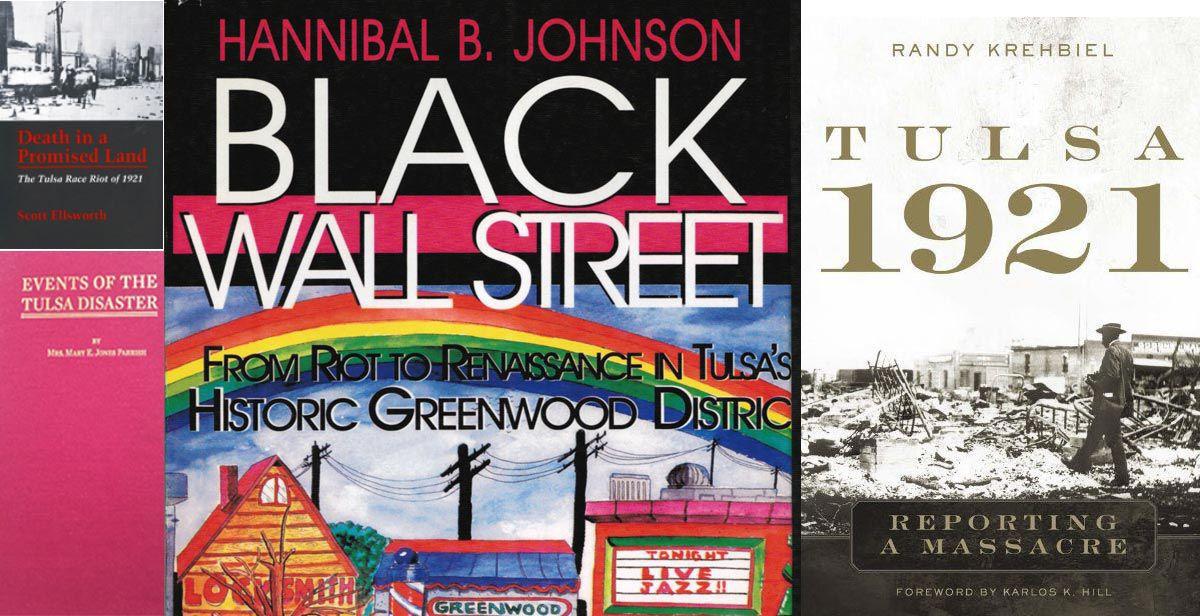 If you're interested in learning more about the 1921 Tulsa Race Massacre, here are books and other resources to check out:
Death in a Promised Land: The Tulsa Race Riot of 1921
Through extensive historical research, the book documents the events of the massacre. The author is a historian who grew up in Tulsa and regularly returns to the city. He is a member of the public oversight committee in the ongoing search for mass graves.
Available at Tulsa City-County Library. Available on Amazon.
The longtime Tulsa resident and author traces the history of Tulsa's nationally renowned African-American community. The book documents Greenwood's ascent, its destruction during the 1921 race massacre, its 1940s renaissance and its decline beginning in the 1960s. His sequel, "Black Wall Street 100: An American City Grapples With Its Historical Racial Trauma," will be released July 1.
Available at Magic City Books, Barnes & Noble, Amazon, Tulsa City-County Library.
Tulsa 1921: Reporting a Massacre
The Tulsa World reporter spent two decades researching 1920s newspaper reports and presents how the Tulsa World, Tulsa Tribune and other publications contributed to the circumstances that led to the deadliest act of racial violence in U.S. history.
Available for checkout at Tulsa City-County Library. Available on Amazon.
Events of the Tulsa Disaster
The book documents first-hand accounts of massacre survivors, including the author's escape from Tulsa amid gunfire.
Available at the Tulsa City-County Library for in-library use. Available on Amazon.
Tulsa Race Riot: A Report by the Oklahoma Commission to Study the Tulsa Race Riot of 1921
The nearly 200-page document was commissioned by the state and submitted in February 2001. With reporting that includes survivor accounts, maps and images, the document provides an in-depth look at the race massacre and what occurred afterward.