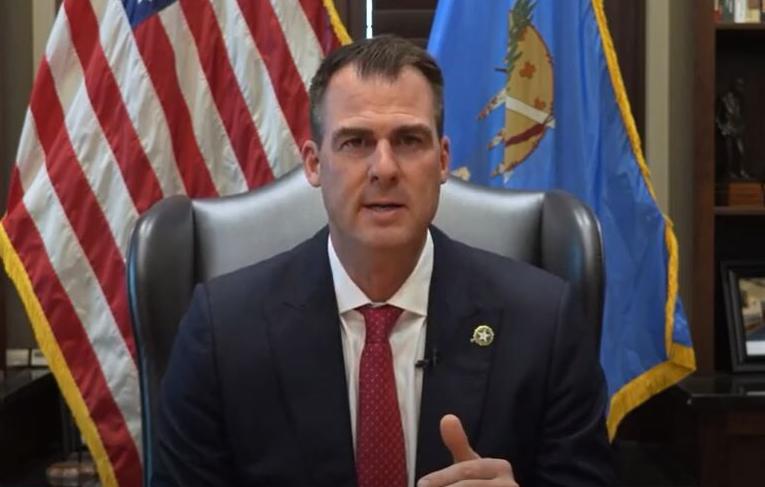 The 1921 Tulsa Race Massacre Centennial Commission has formally severed ties with Gov. Kevin Stitt, it confirmed Friday.
Many commission members, and especially many of the most active members, are angry about legislation Stitt signed last week dealing with the way race, racism and diversity are taught in public schools, colleges and universities. After a meeting Monday night, a letter on commission letterhead was sent to Stitt, saying a lack of response would be considered a resignation.
At a meeting Wednesday, commissioners "agreed through consensus to part ways with Gov. Stitt," according to a statement issued through a publicist.
"While the Commission is disheartened to part ways with Gov. Stitt, we are thankful for the things accomplished together. The Commission remains focused on lifting up the story of Black Wall Street and commemorating the Centennial."
Stitt's office, meanwhile, said his membership on the commission had been "purely ceremonial" and accused the commission of spreading "falsehoods."
"It is disappointing to see an organization of such importance spend so much effort to sow division based on falsehoods and political rhetoric two weeks before the centennial and a month before the commission is scheduled to sunset," read a statement from Stitt's office.
"The governor and first lady will continue to support the revitalization of the Greenwood District, honest conversations about racial reconciliation and pathways of hope in Oklahoma."
The split developed over House Bill 1775, which proponents say is intended to prevent the teaching that one race is superior to another. More specifically, they say, it is concerned that white children will be taught they are inherently racist.
Proponents say it will not interfere with teaching about such things as the race massacre or its causes and its effects.
Opponents say the new law sends a dangerous message and is intended to intimidate educators and encourage resistance to controversial topics.
Both sides accuse the other of fear-mongering.
State Sen. Kevin Matthews, D-Tulsa, the commission's chairman, opposed the legislation and also the ultimatum to Stitt. He said politics were threatening to overtake the commission's work, and at one point this week recommended dissolving the commission altogether and replacing it with a politician-free "citizen's committee."
The commission had 44 members until Stitt's departure and the related resignation of Rep. Monroe Nichols, D-Tulsa, although many of those took little or no part in commission activities. This included Stitt, who apparently never participated in a meeting. His office said he was never notified of any.
The letter earlier this week was signed by Phil Armstrong, whose title is project manager but who functions as more or less an executive director. Several people familiar with the situation said that while a majority of those participating in the meetings this week favored a break with Stitt over HB 1775, some were reluctant to go public with their views.
Friday's statement included a disclaimer that "no elected officials, nor representatives of elected officials, were involved in this decision."
By law, the centennial commission sunsets on June 30.