Researchers believe the current exhumations at Oaklawn Cemetery will provide some answers about what happened to at least a portion of those killed in Tulsa's 1921 Race Massacre, but they are also raising one or two new questions.
Between last fall and the past two weeks, the researchers have uncovered 28 coffins in what is described as one geological feature — that is, burials in an area with no evidence of individual grave shafts.
Other differences, however, cause the researchers to leave open the possibility that "perhaps we're looking at separate events," said state archaeologist Kary Stackelbeck.
That would be significant, especially since the eight burial sites exhumed as of Monday noon included those of two described as juveniles and two described as adult women.
No death certificates for women or children believed killed in the massacre have been identified — except for a stillborn infant who is believed to have been delivered before the fighting started — but such deaths have always been considered a possibility.
On the other hand, researchers say the women's and children's deaths could be unrelated to the massacre.
"Of the seven exhumed burials ... we have not seen any indications of trauma," said Phoebe Stubblefield, the University of Florida forensic anthropologist heading the analysis of the remains. One of the seven burials has not been examined, she said.
Stubblefield and Stackelbeck said eight burials have been excavated but only seven sets of remains were recovered because one of the infants had completely decomposed.
Overall, Stubblefield said, the remains range from "almost good to poor."
The exhumations completed through midday Monday were from an area excavated in the past two weeks and adjoining a trench containing 12 coffins uncovered last fall. Exhumations from "Trench A," as it's called, begin this week.
Trench A is near two individual graves of massacre victims Reuben Everette and Eddie Lockard.
Stubblefield said the newly opened burials are in straight rows, unlike those in Trench A.
"We are seeing some differences in patterns of how the coffins are laid out in relation to each other, comparing Trench A to this newer area we've exposed," said Stackelbeck. "In both cases we do not have indications of individual grave shafts."
While work continued in Oaklawn, another team of archaeologists began subsurface scanning in Rolling Oaks Cemetery in far south Tulsa. The former all-Black cemetery is the subject of some oral histories suggesting riot victims may have been buried there.
The subsurface scanning is expected to conclude Tuesday.
Photos: Oaklawn Cemetery considered as possible Race Massacre grave site
MASSACRE DIG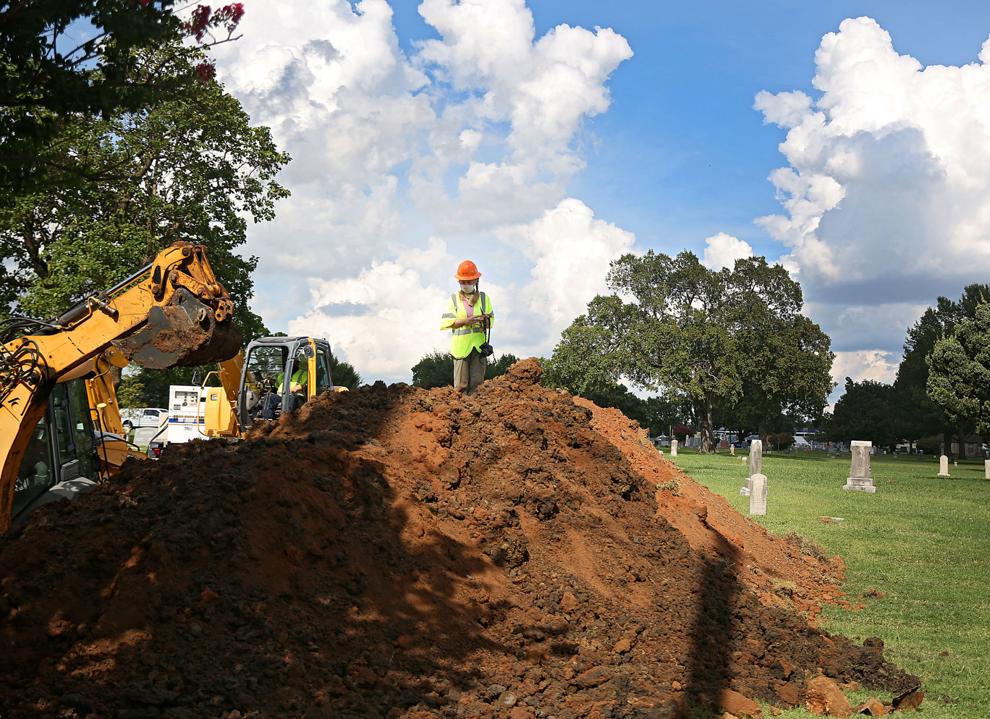 MASSACRE DIG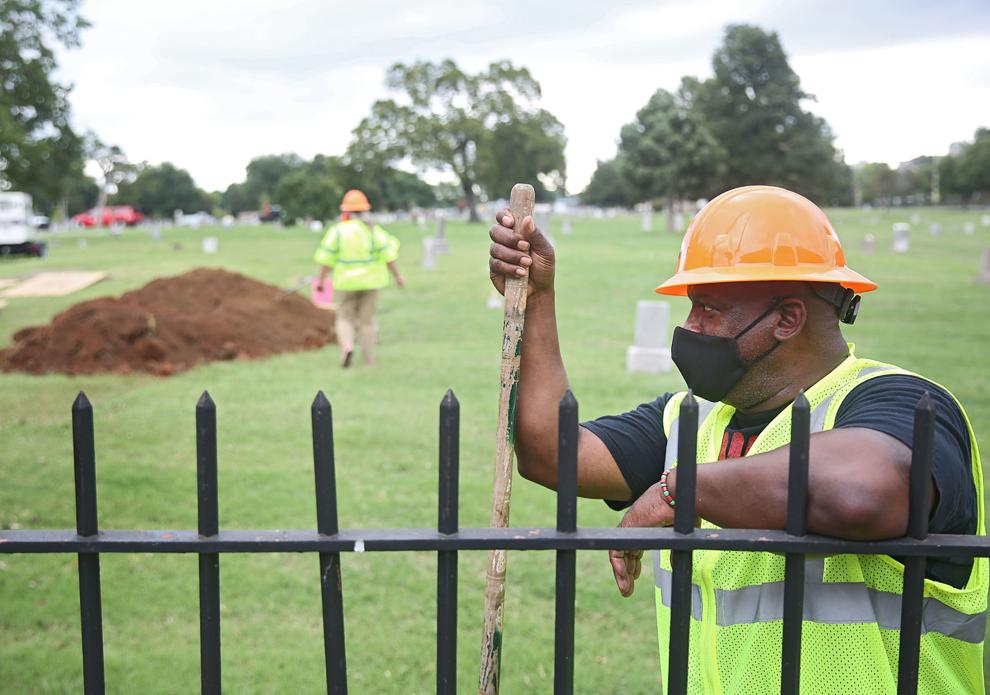 MASSACRE DIG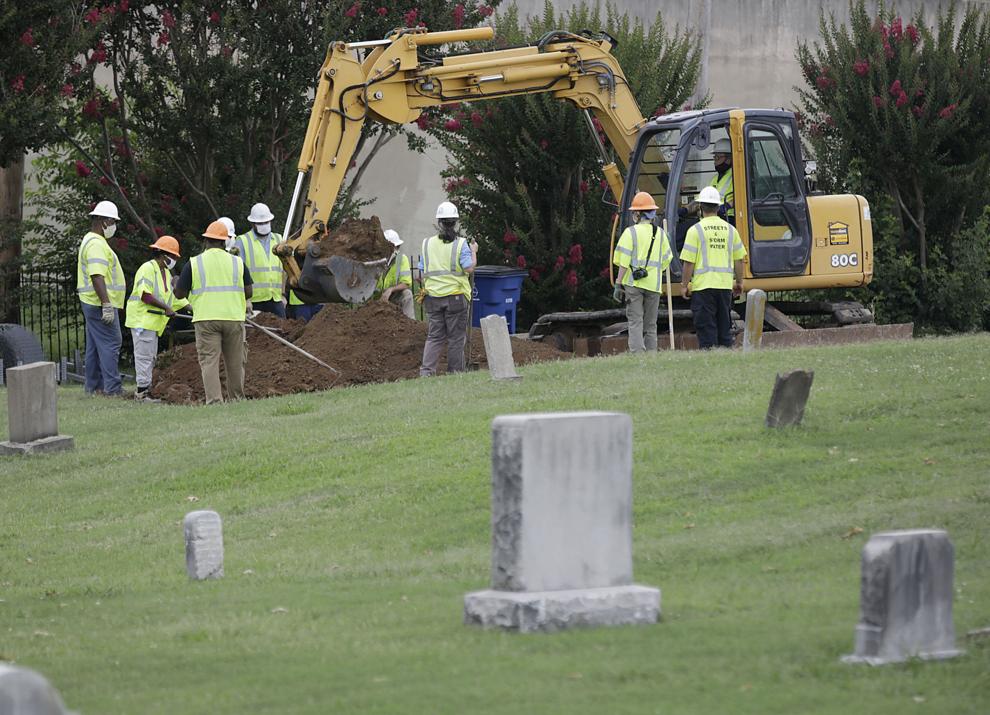 MASSACRE DIG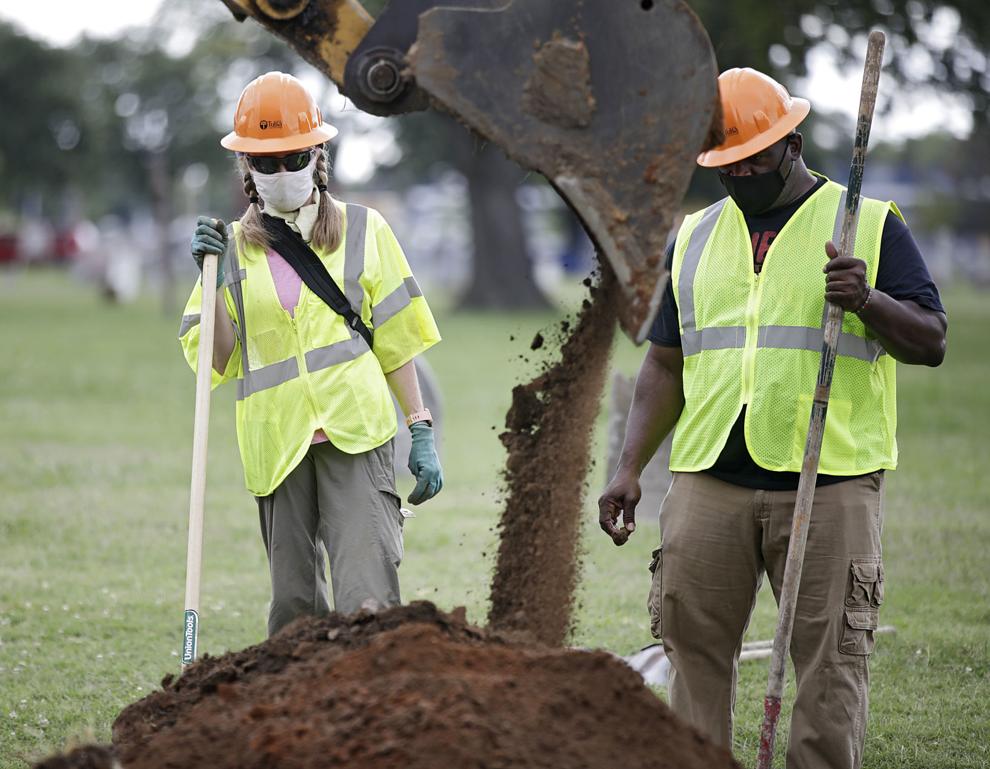 MASSACRE DIG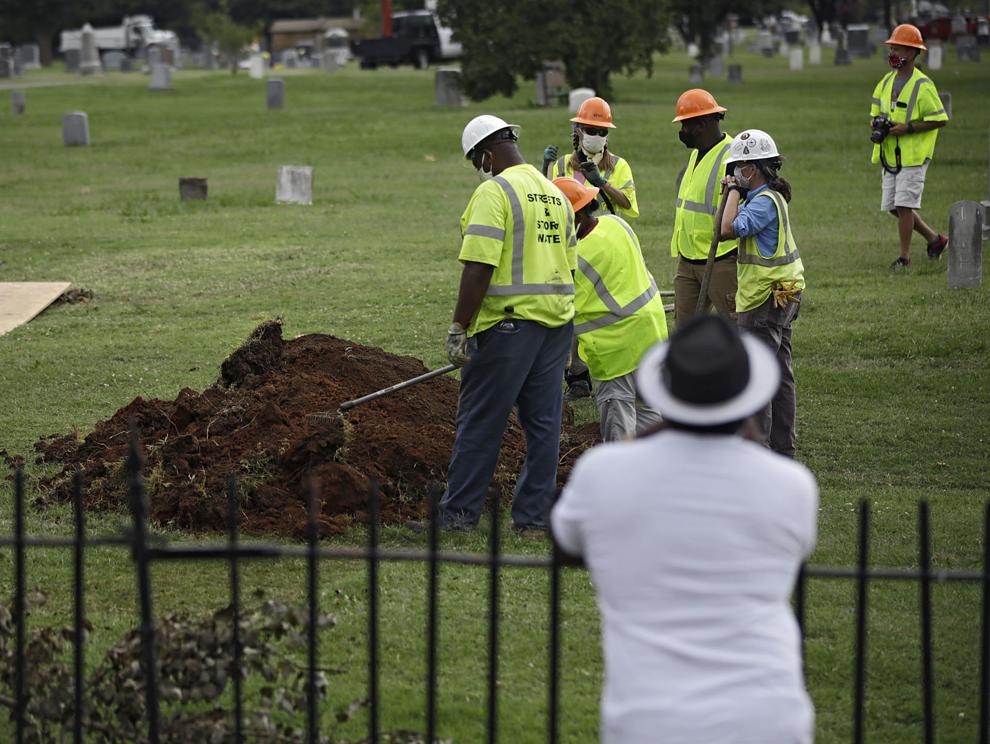 MASSACRE DIG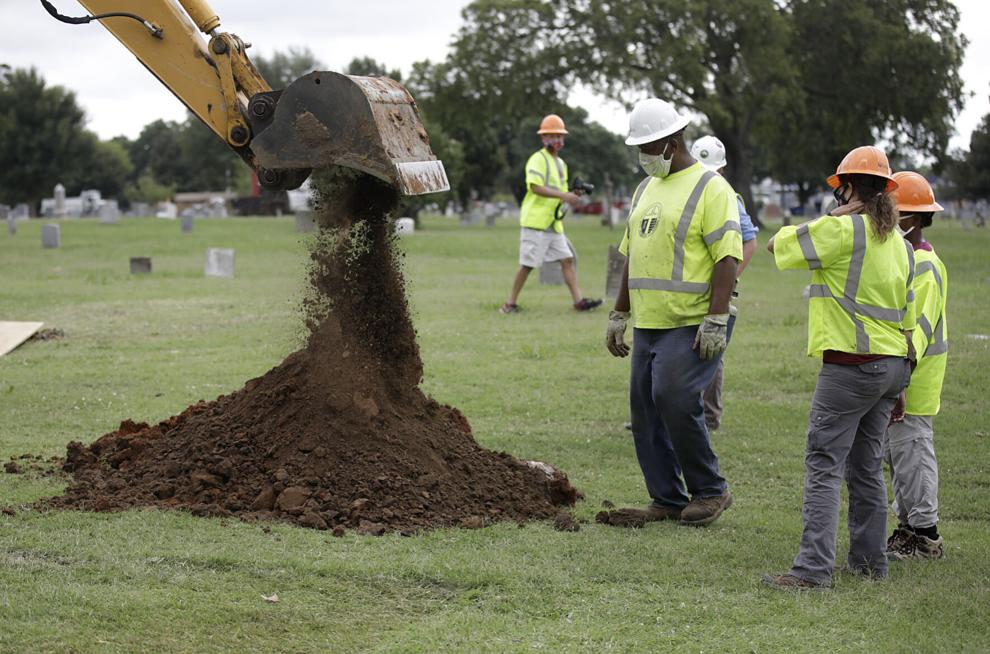 MASSACRE DIG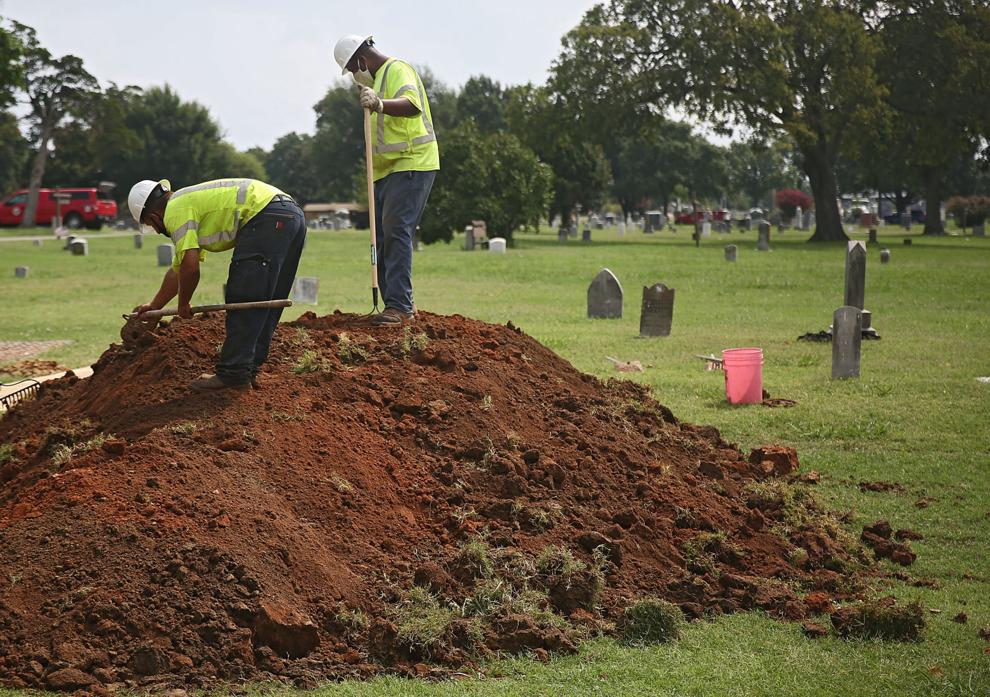 MASSACRE DIG
MASSACRE DIG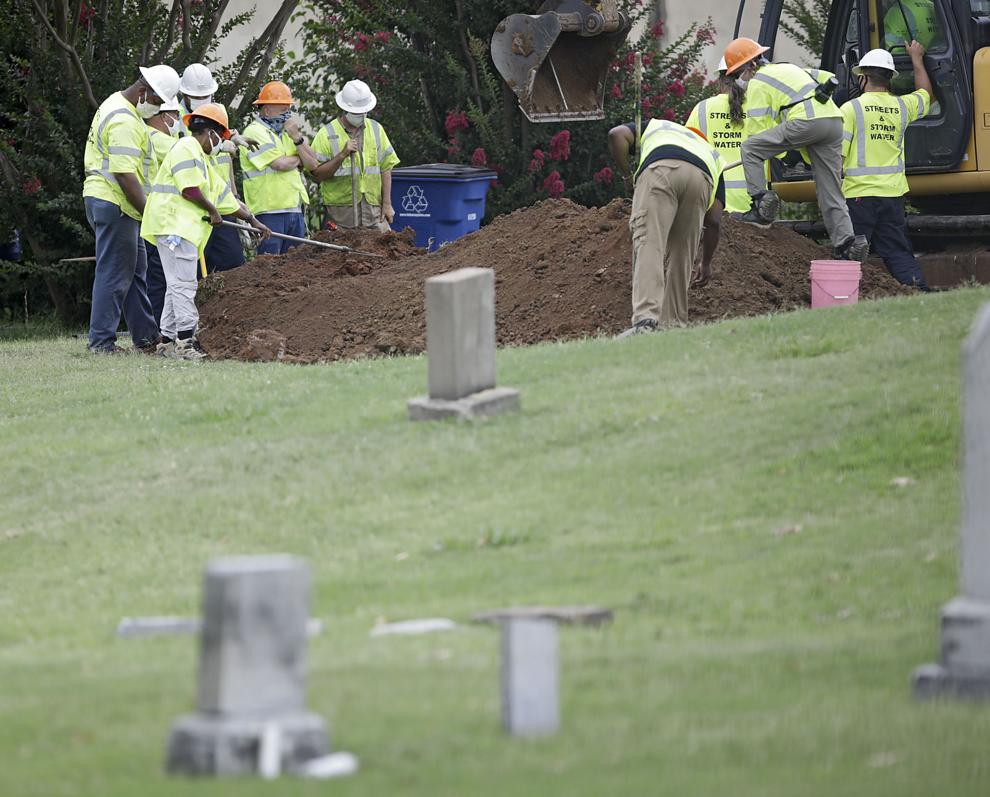 MASSACRE DIG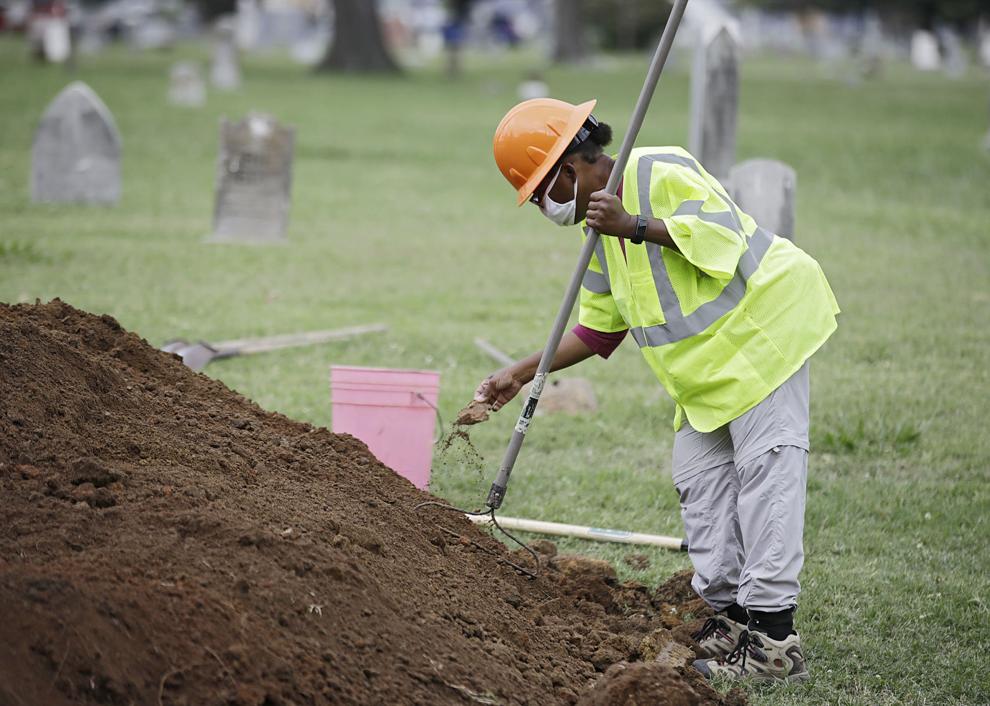 MASSACRE DIG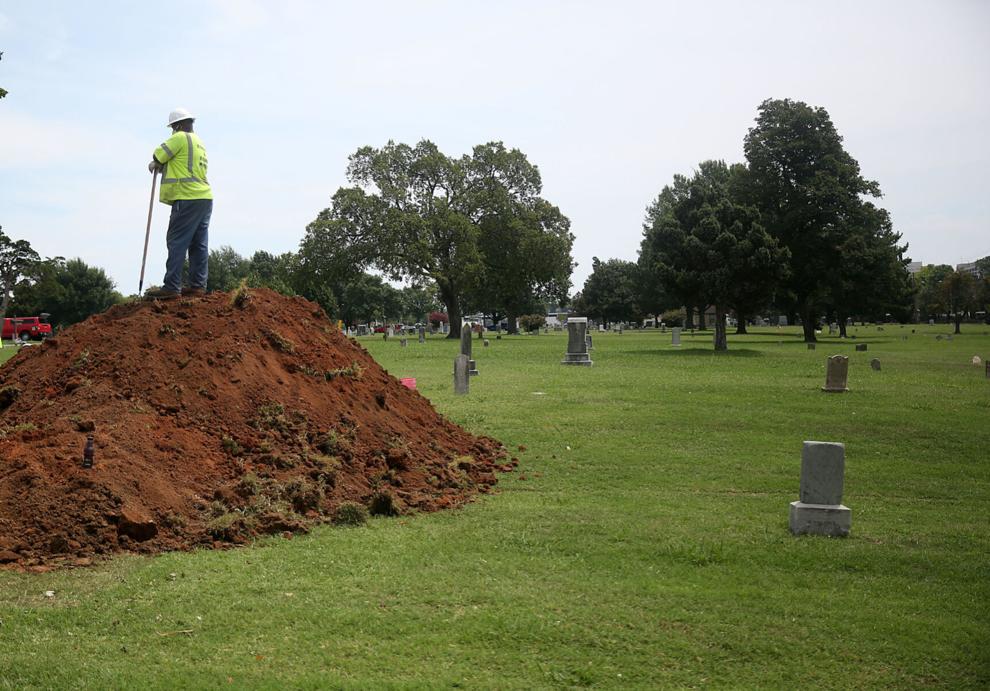 MASSACRE DIG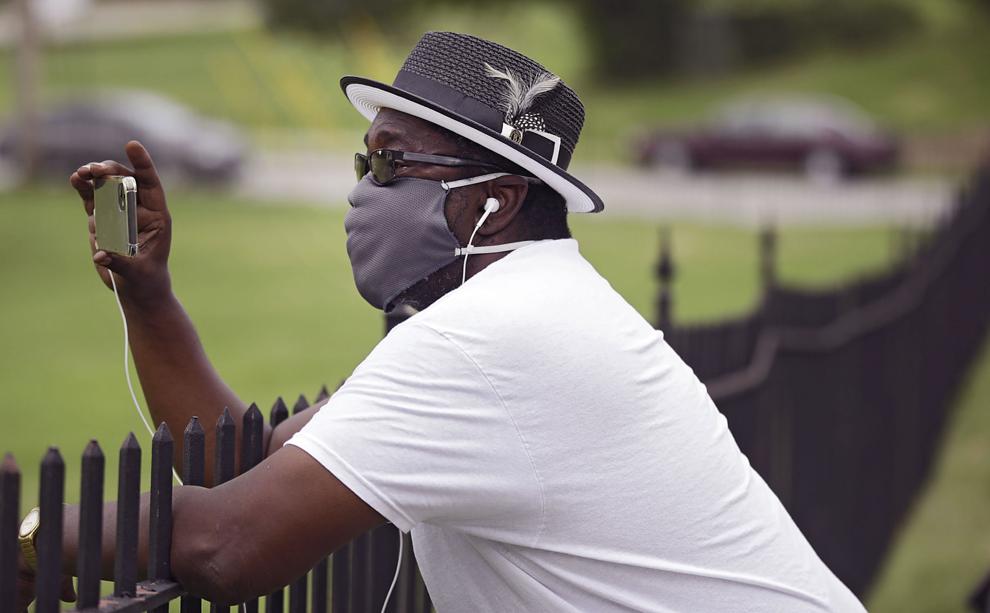 MASSACRE DIG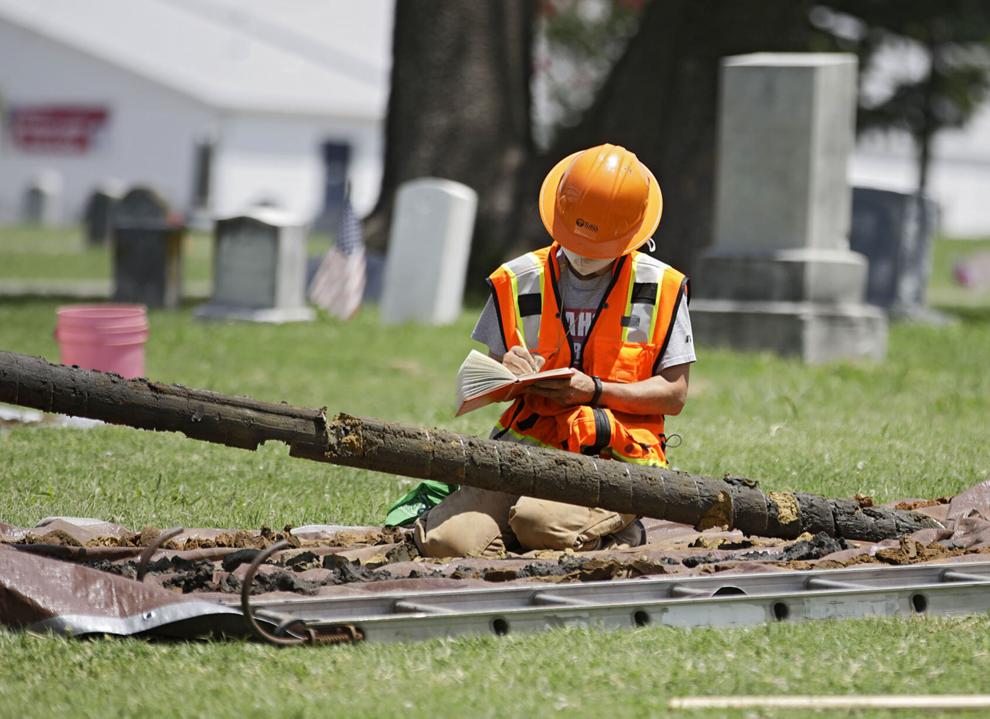 MASSACRE DIG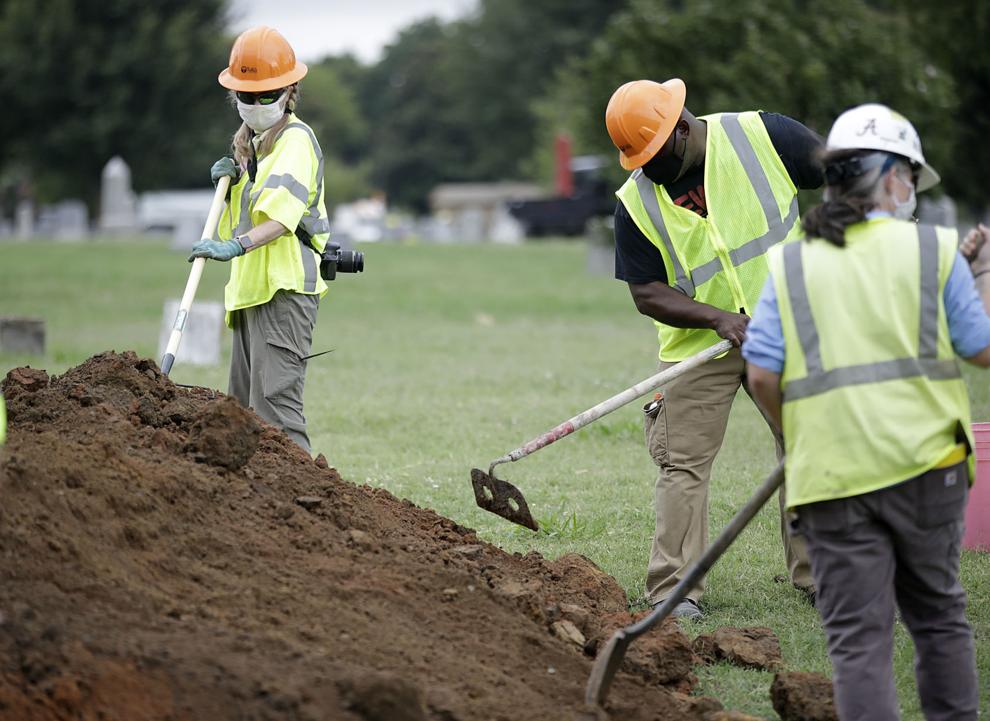 MASSACRE DIG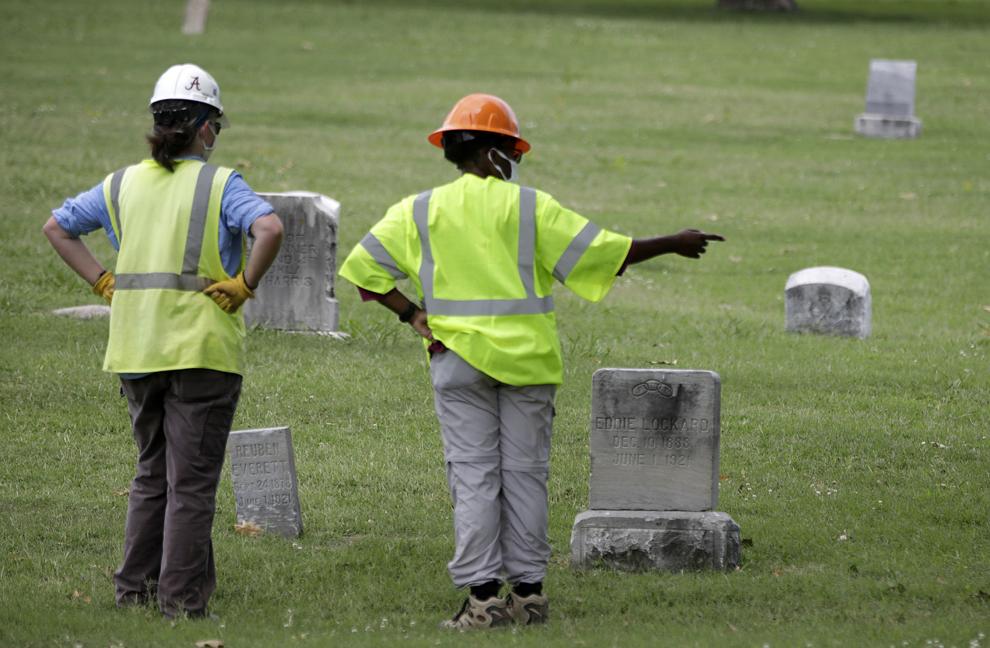 MASSACRE DIG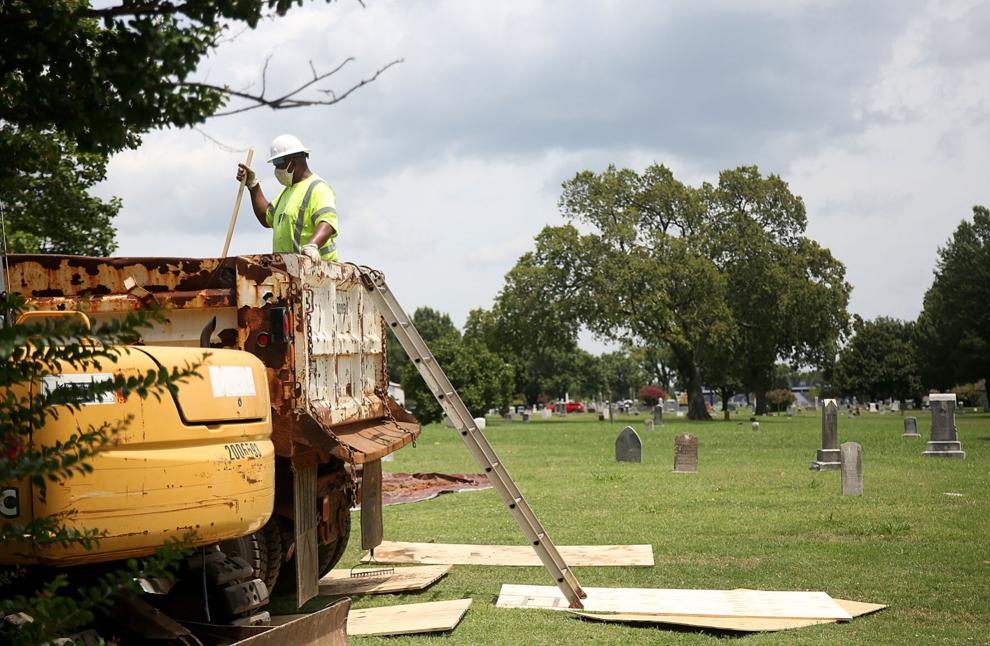 MASSACRE DIG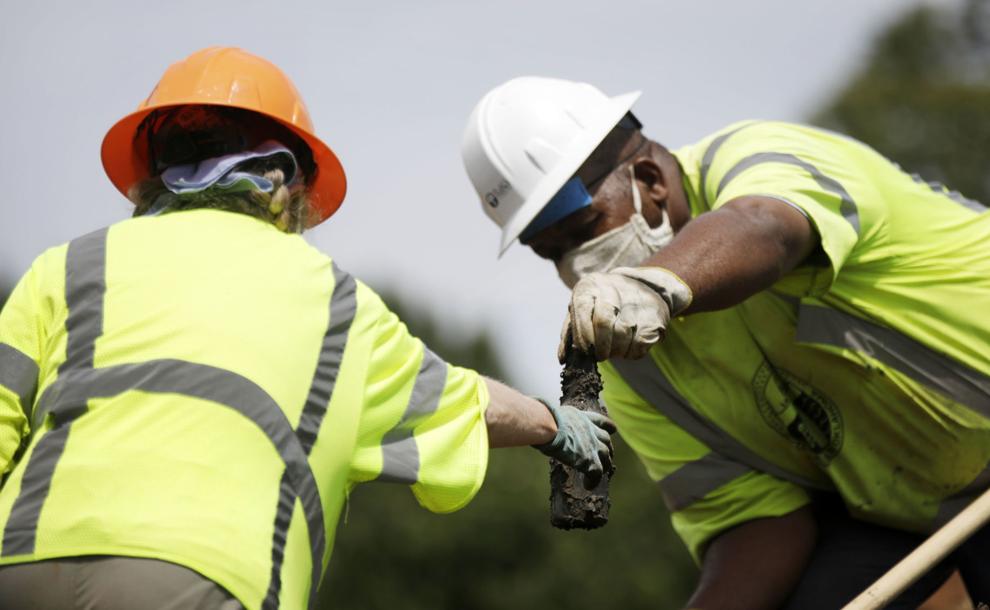 MASSACRE DIG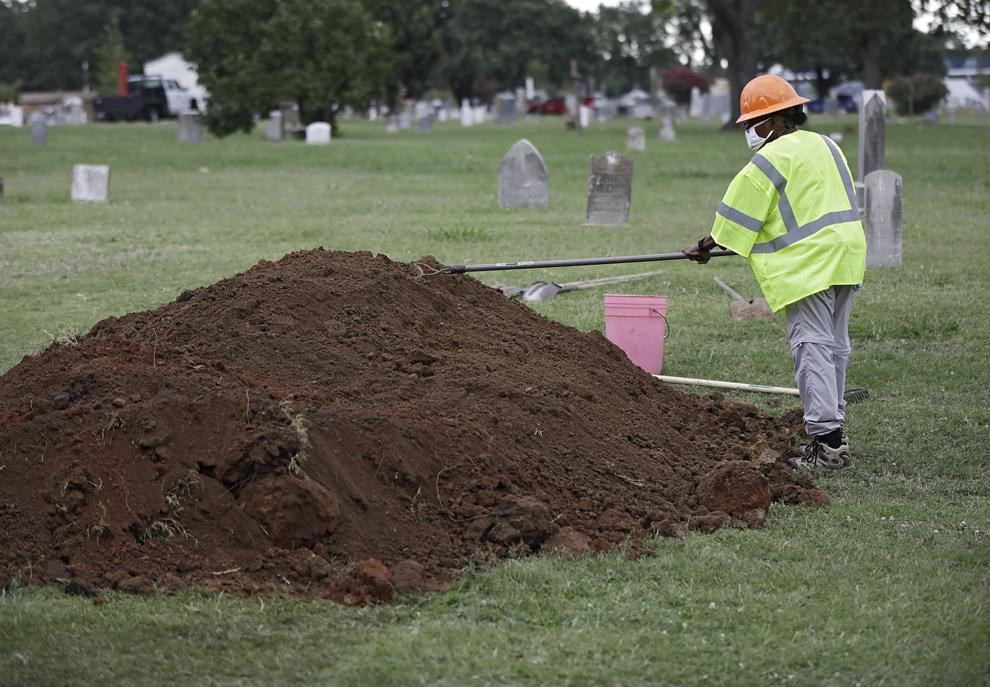 MASSACRE DIG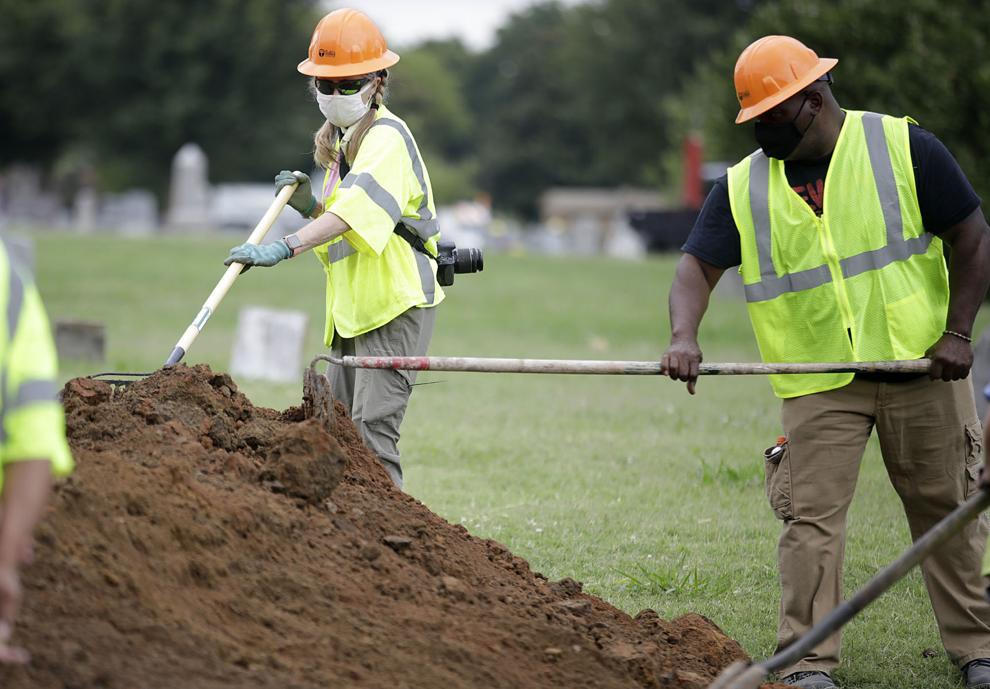 MASSACRE DIG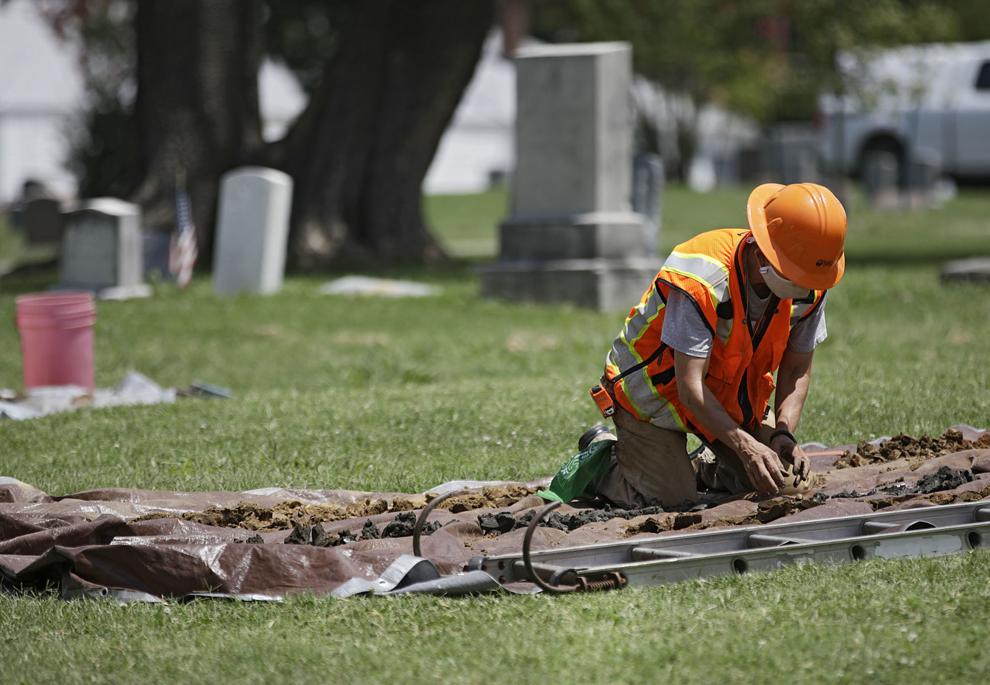 MASSACRE DIG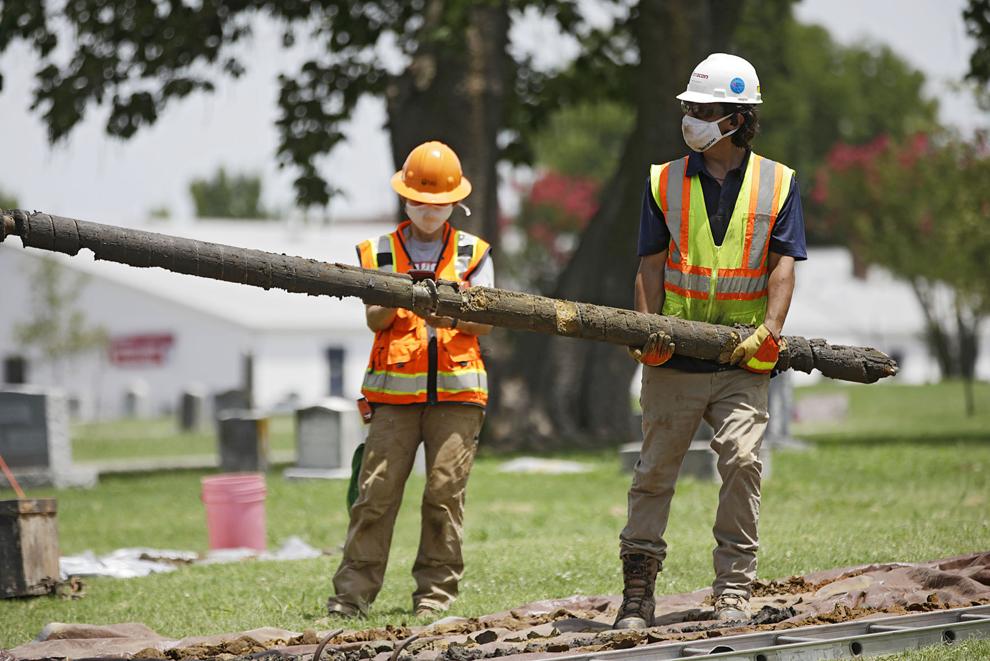 MASSACRE DIG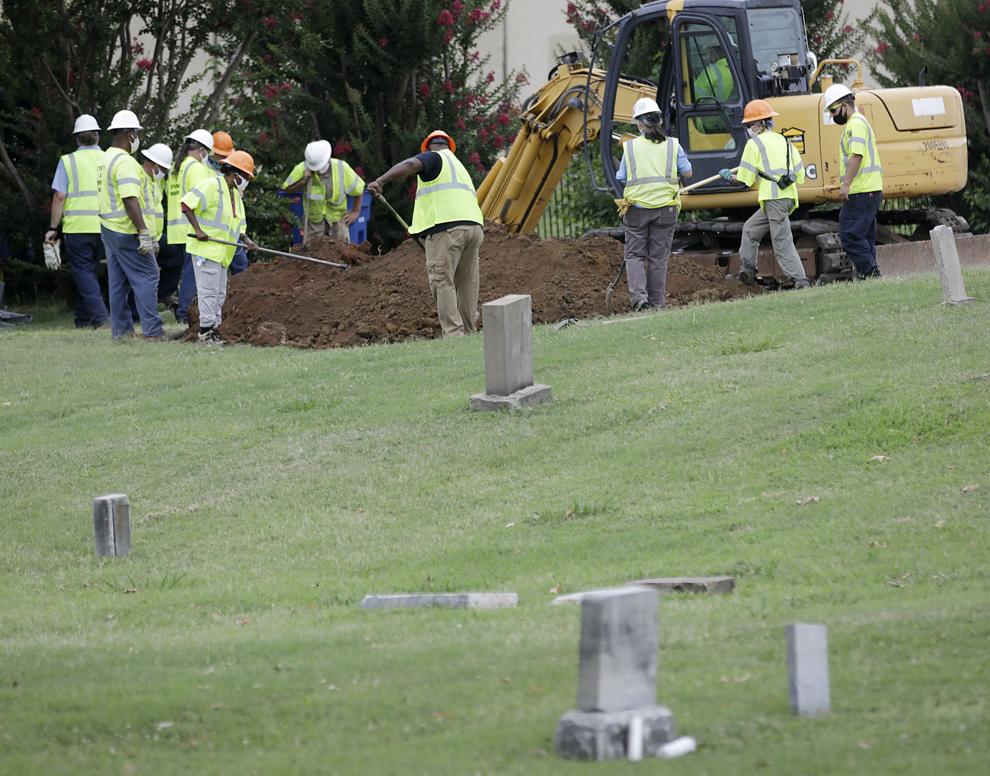 MASSACRE DIG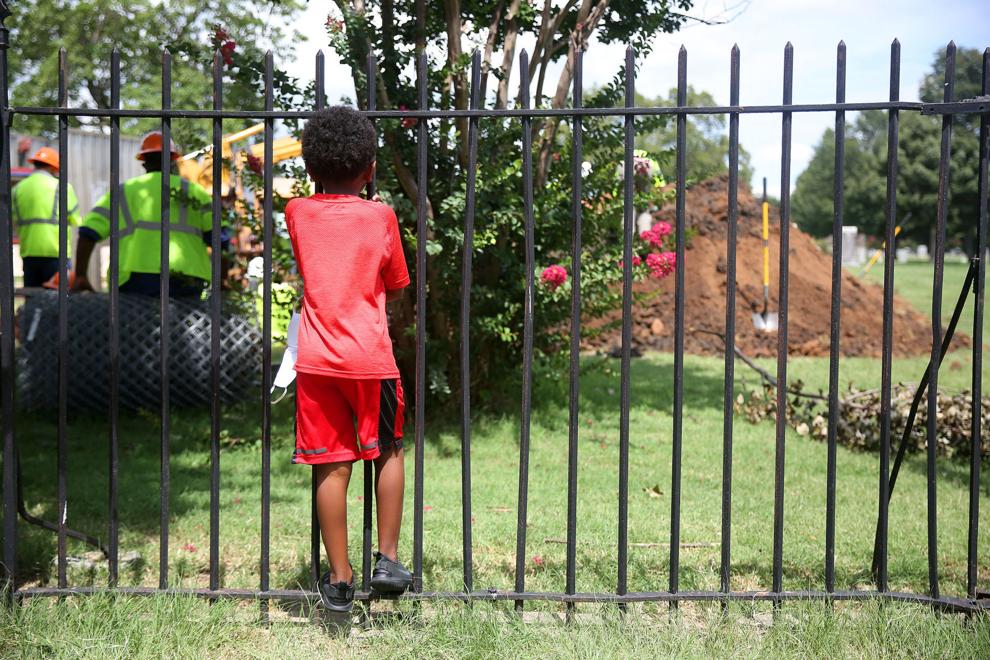 MASSACRE DIG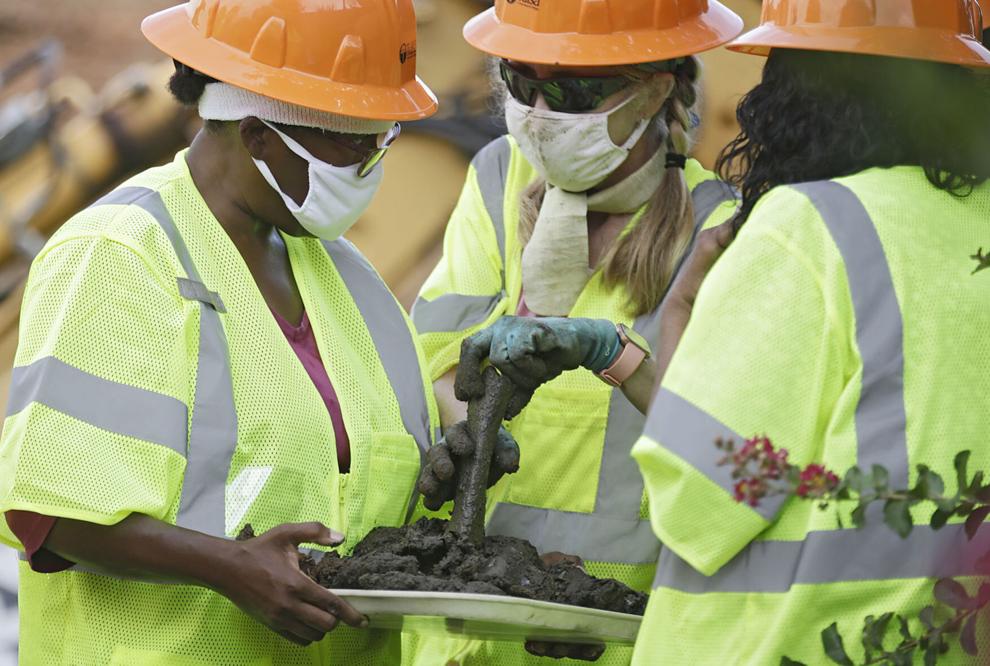 MASSACRE DIG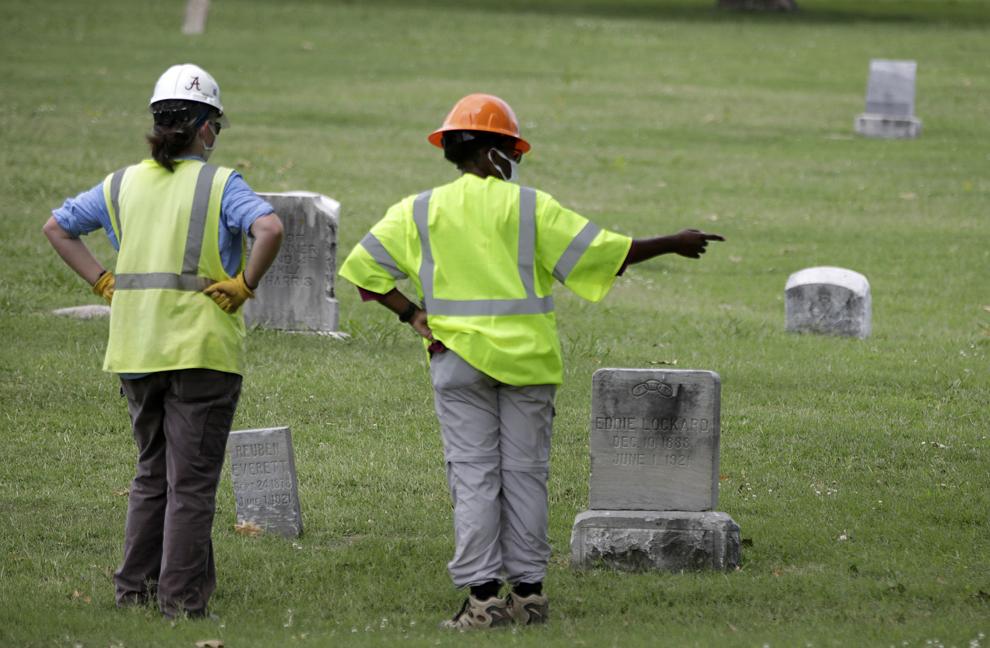 MASSACRE DIG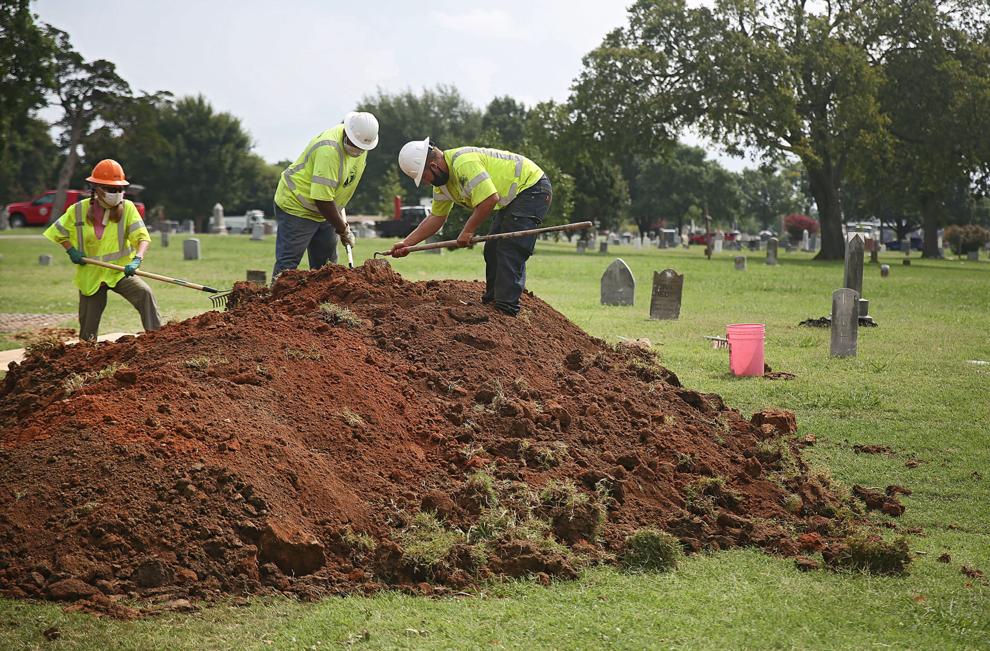 MASSACRE DIG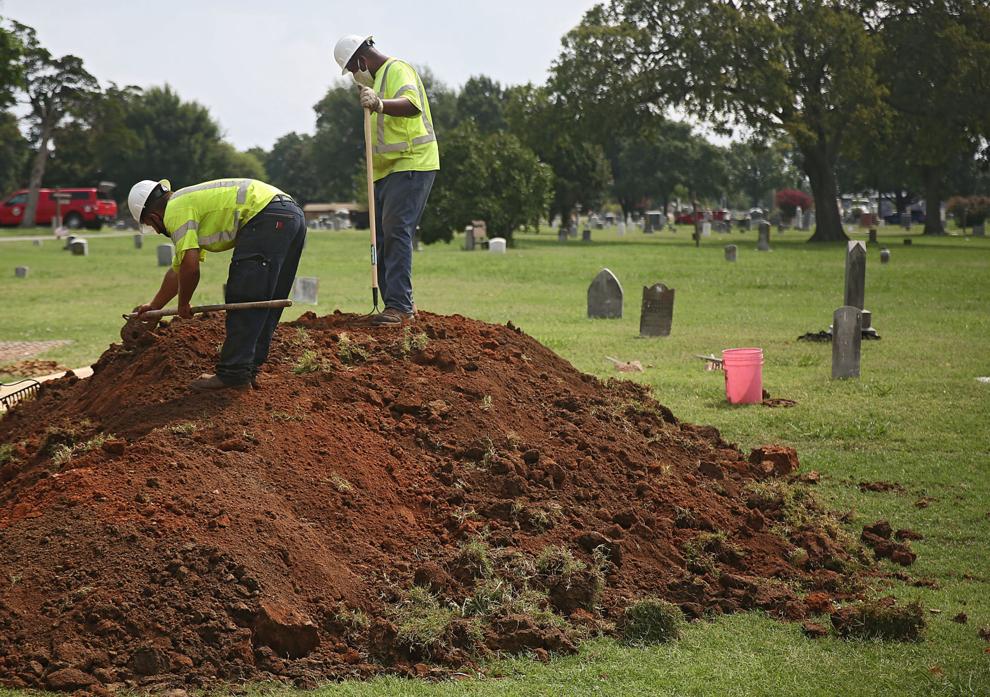 MASSACRE DIG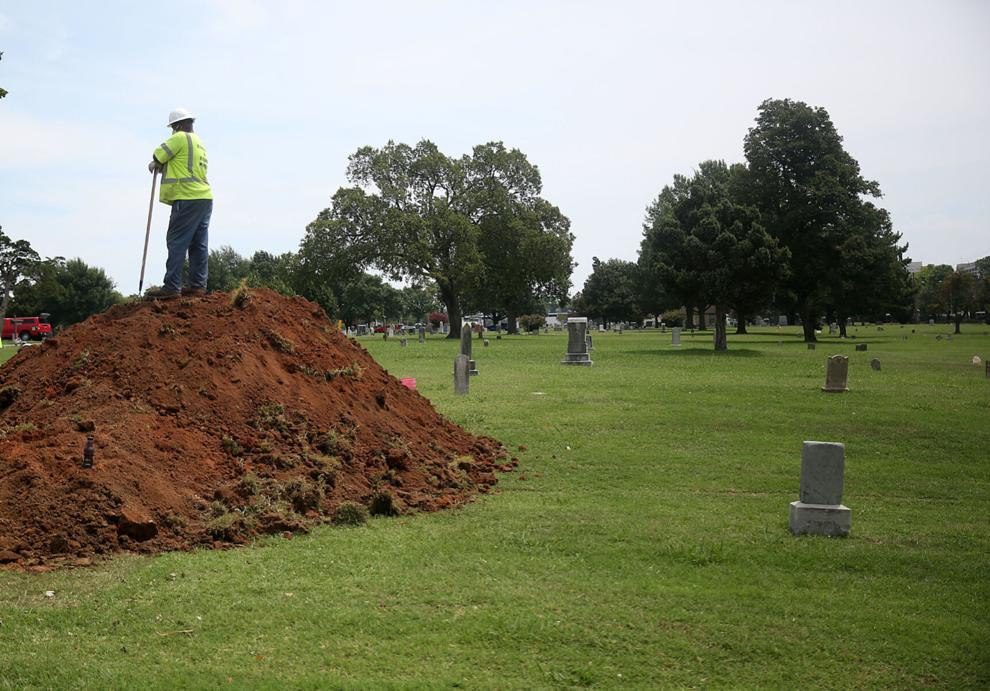 MASSACRE DIG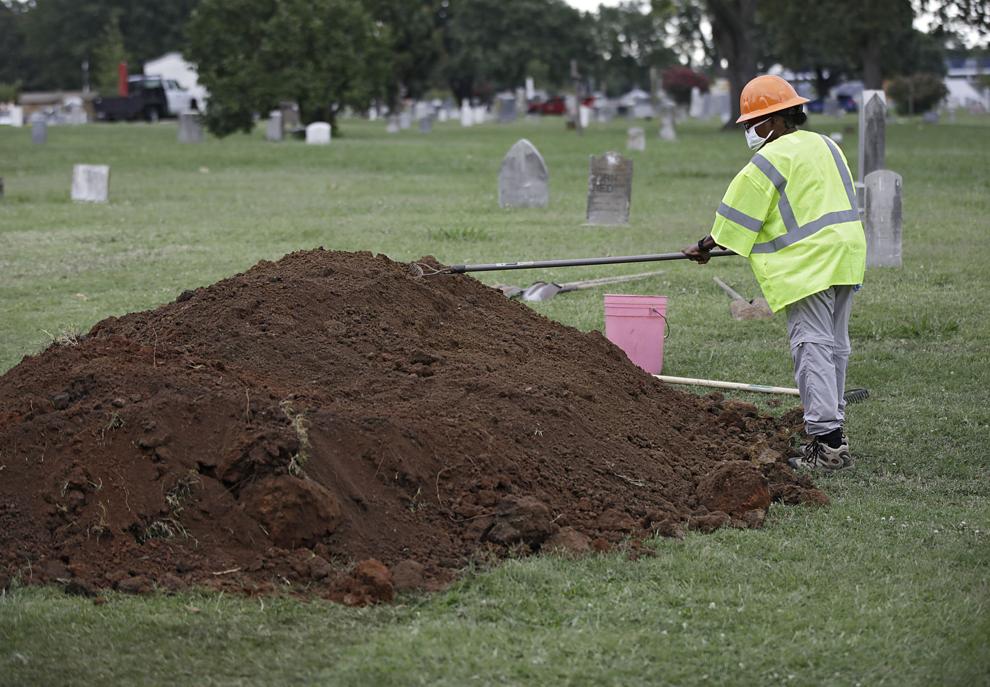 MASSACRE DIG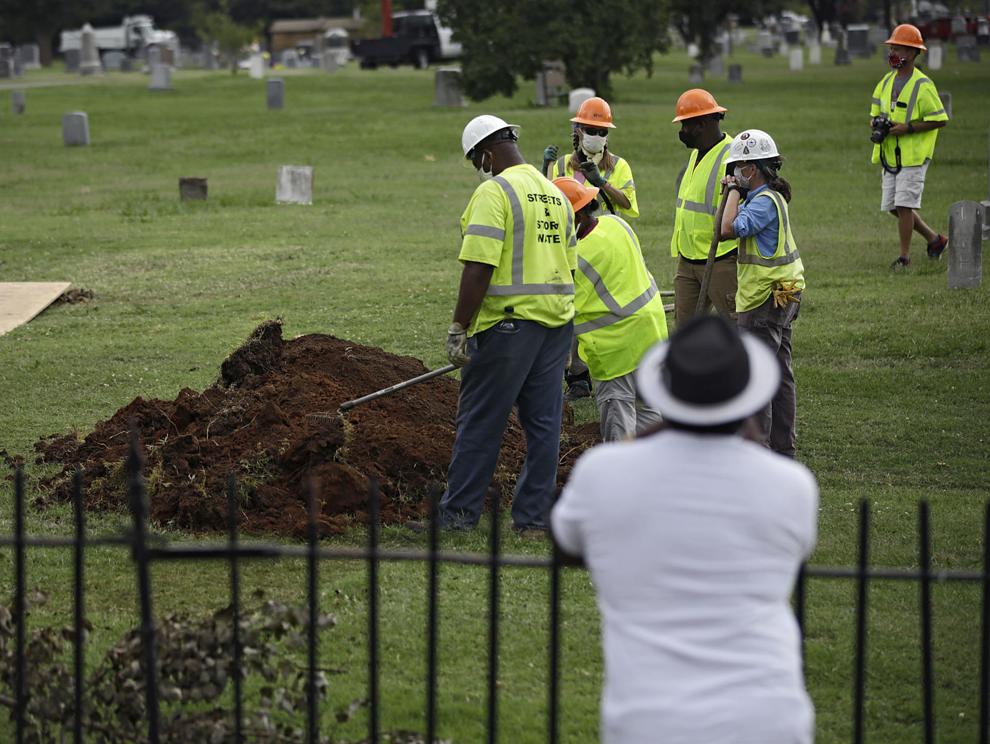 MASSACRE DIG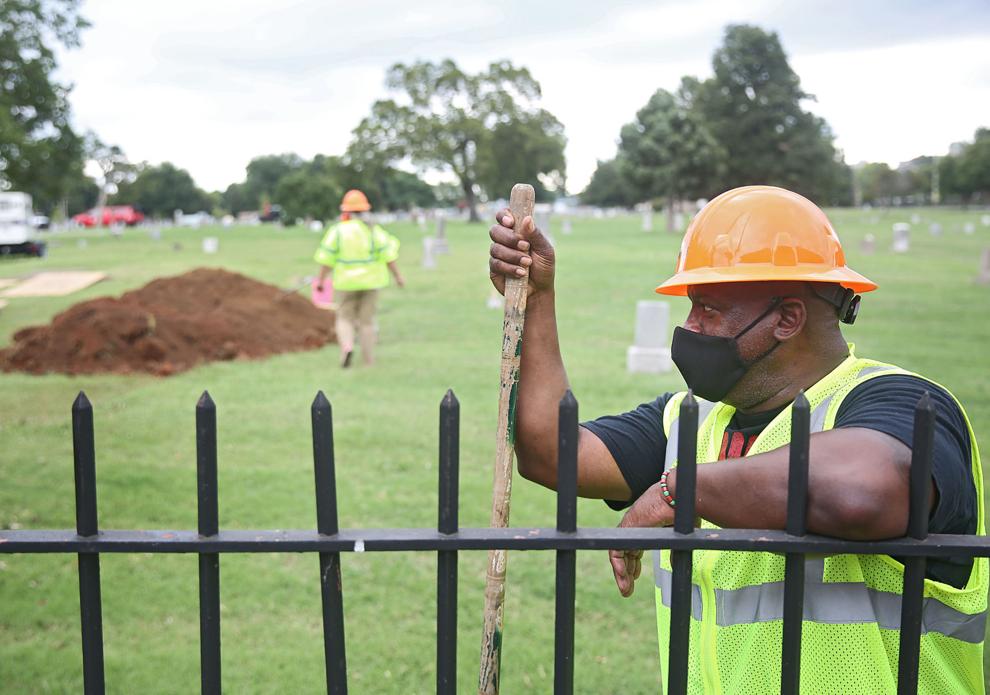 Mass graves search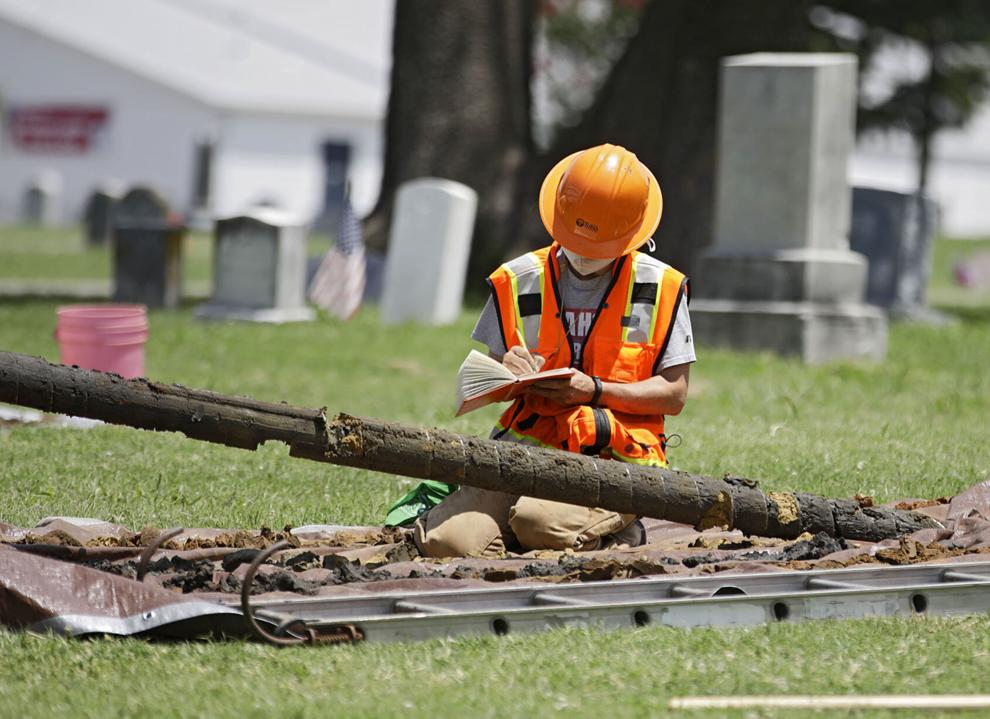 Mass graves search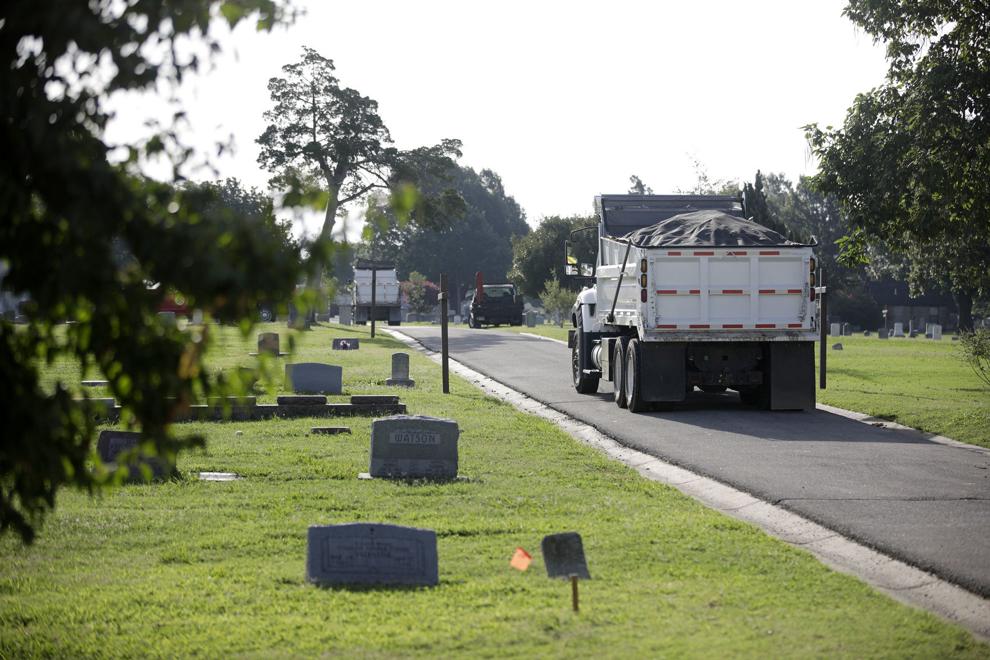 Mass graves search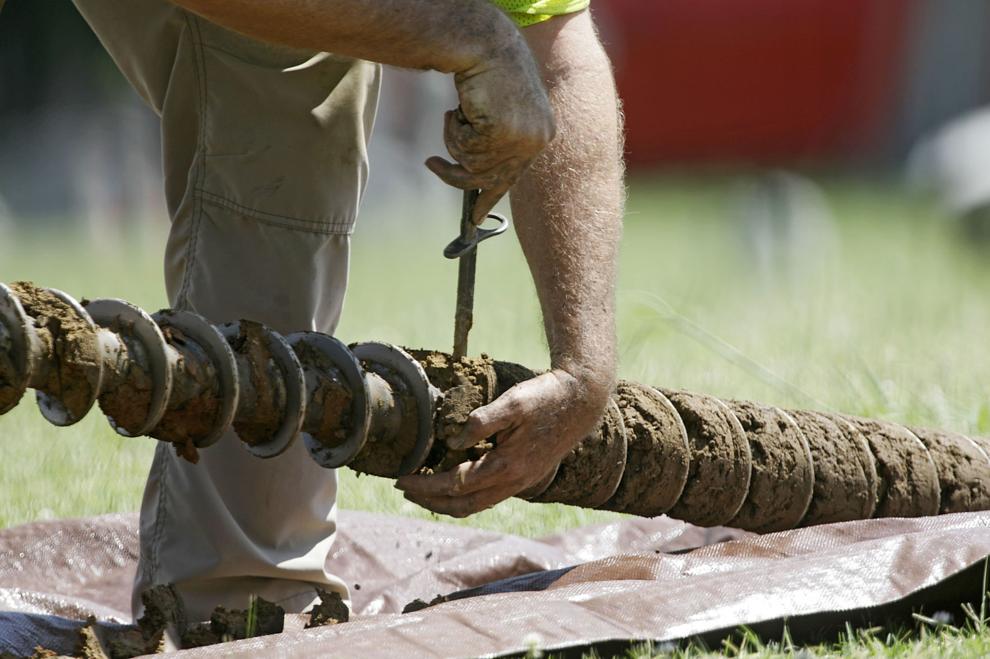 Mass graves search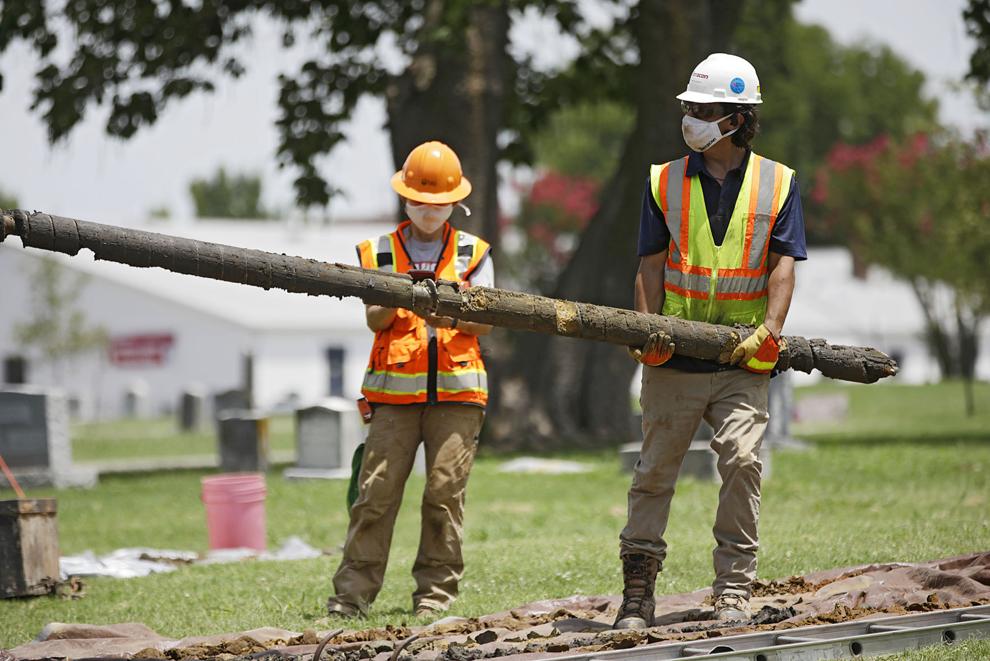 Mass graves search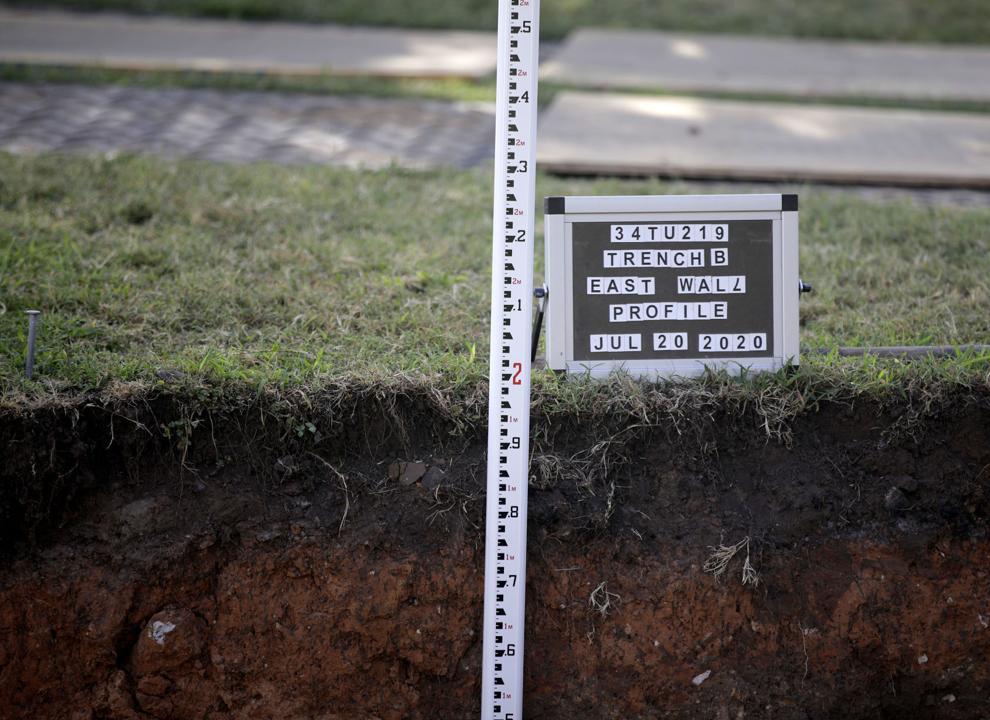 Mass graves search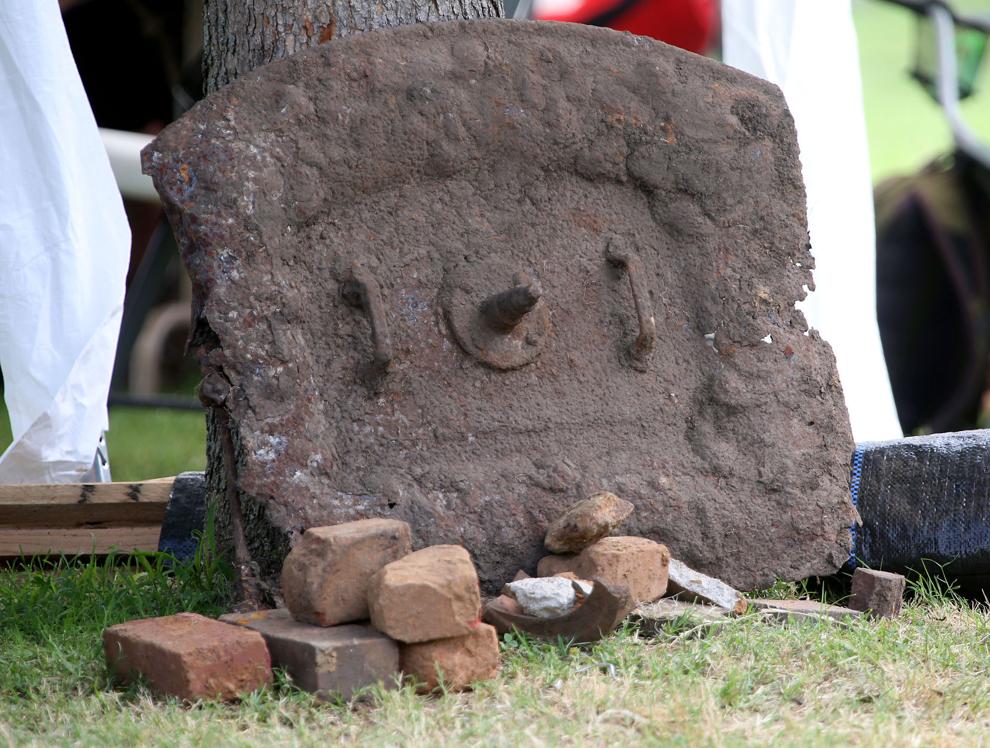 Mass graves search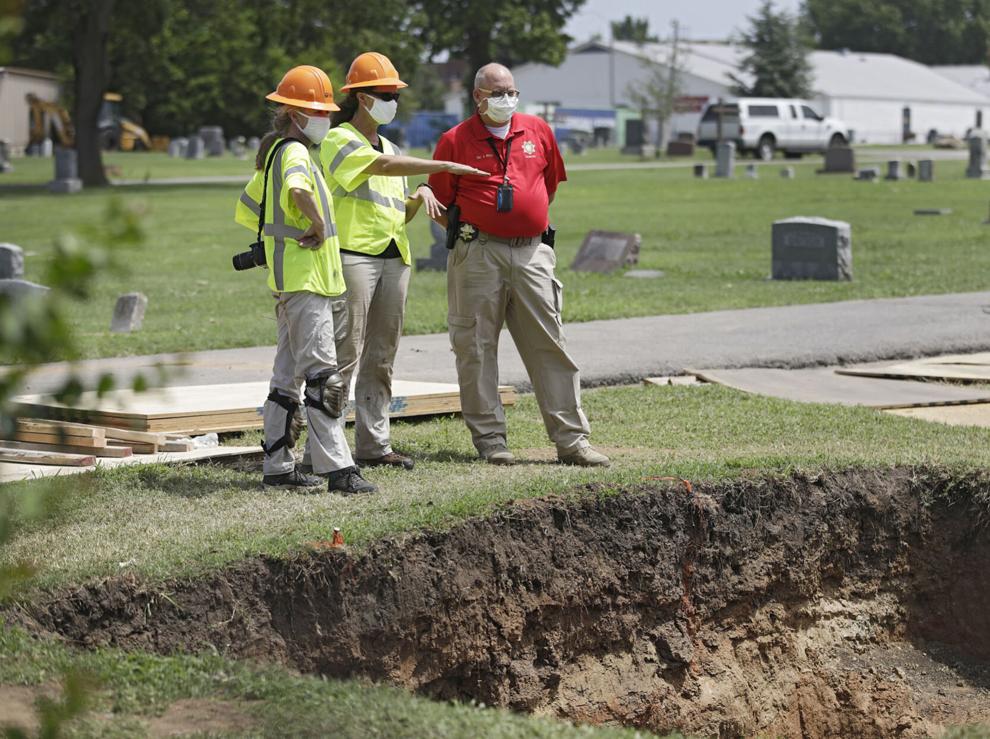 Mass graves search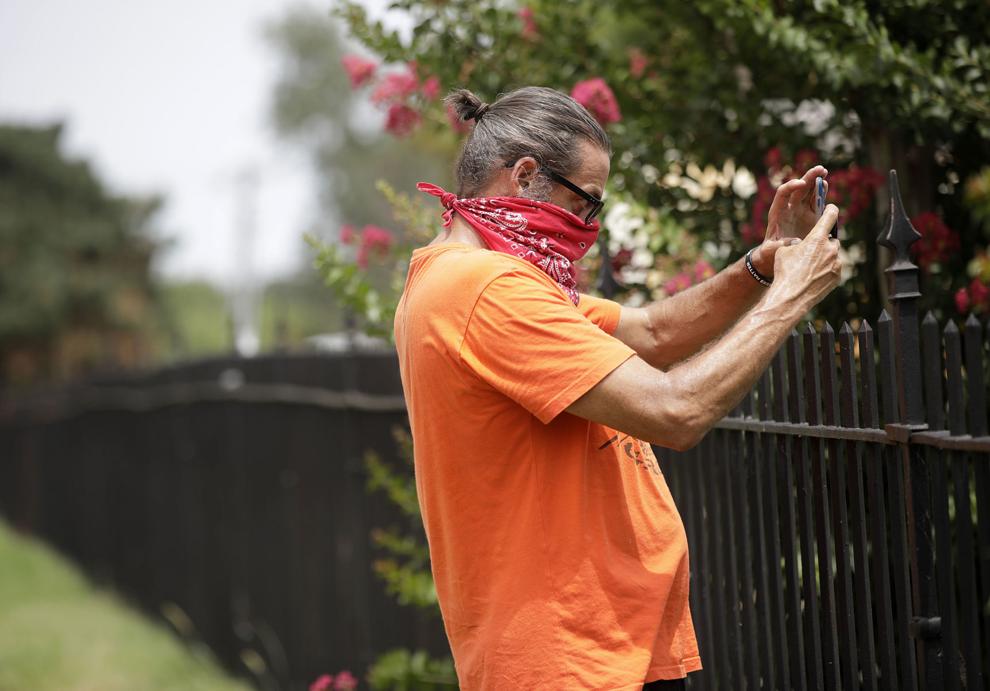 Mass graves search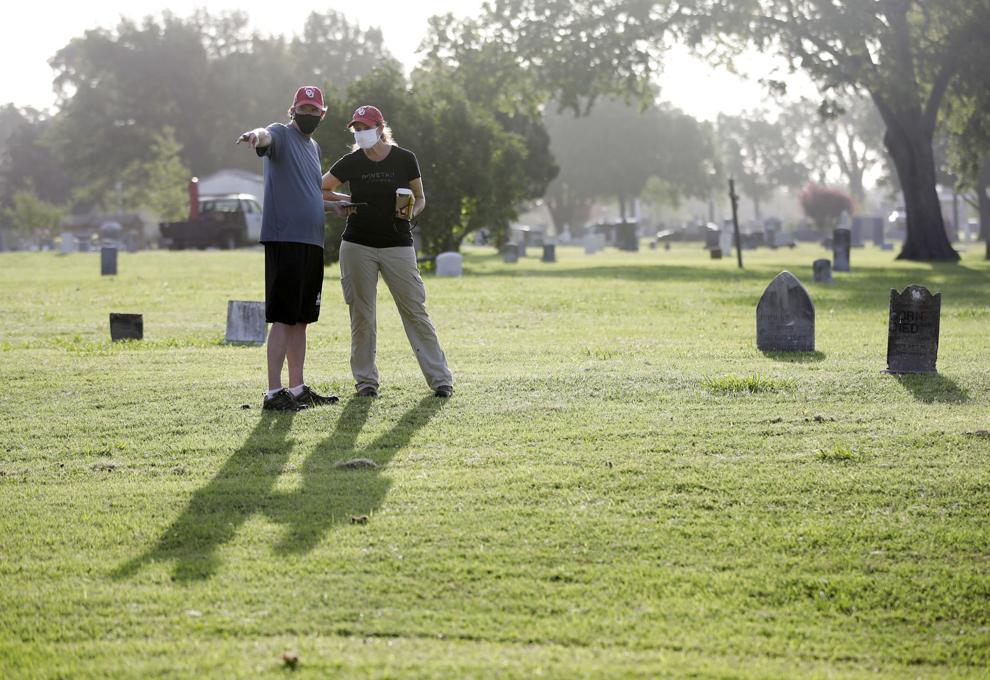 Mass graves search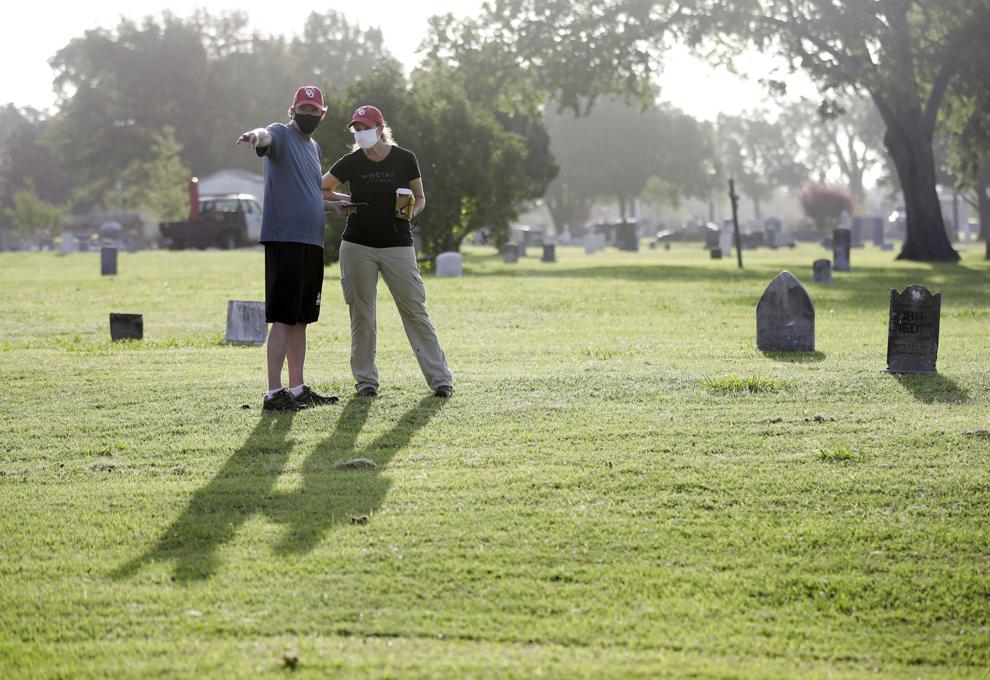 Mass graves search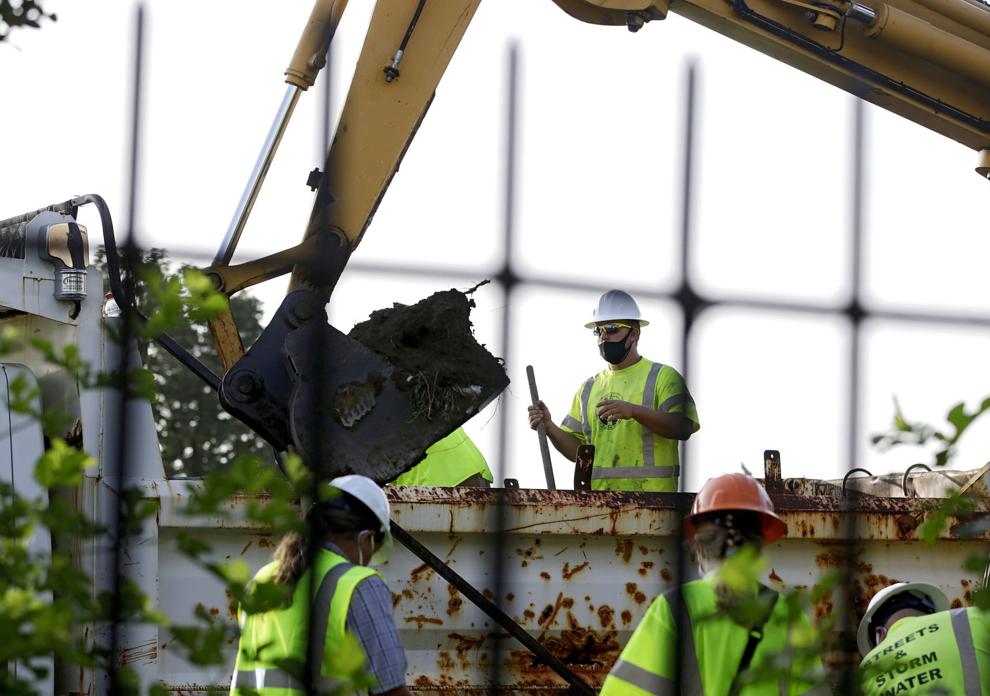 Mass graves search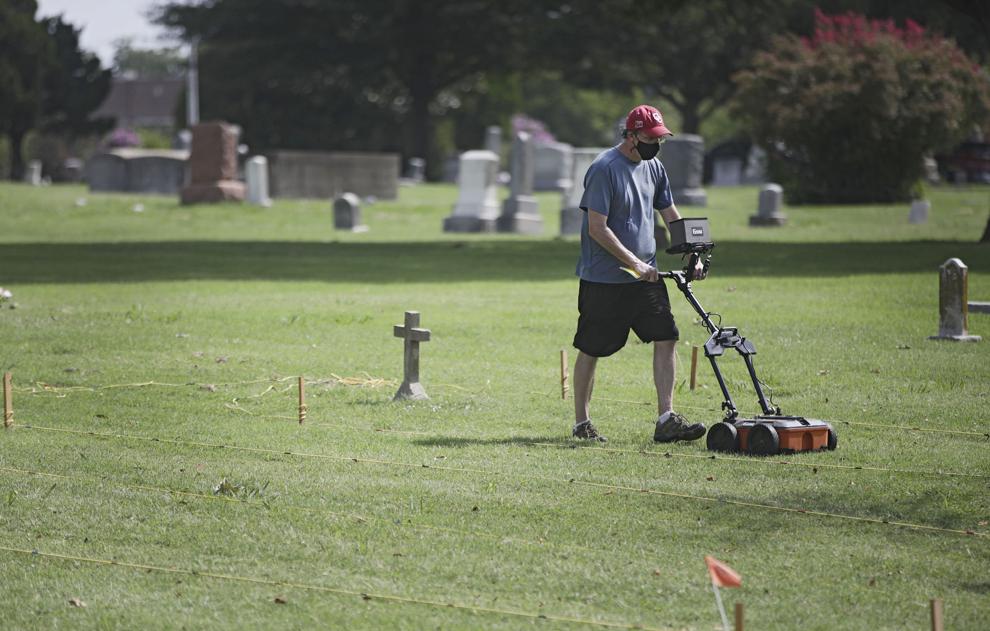 Mass graves search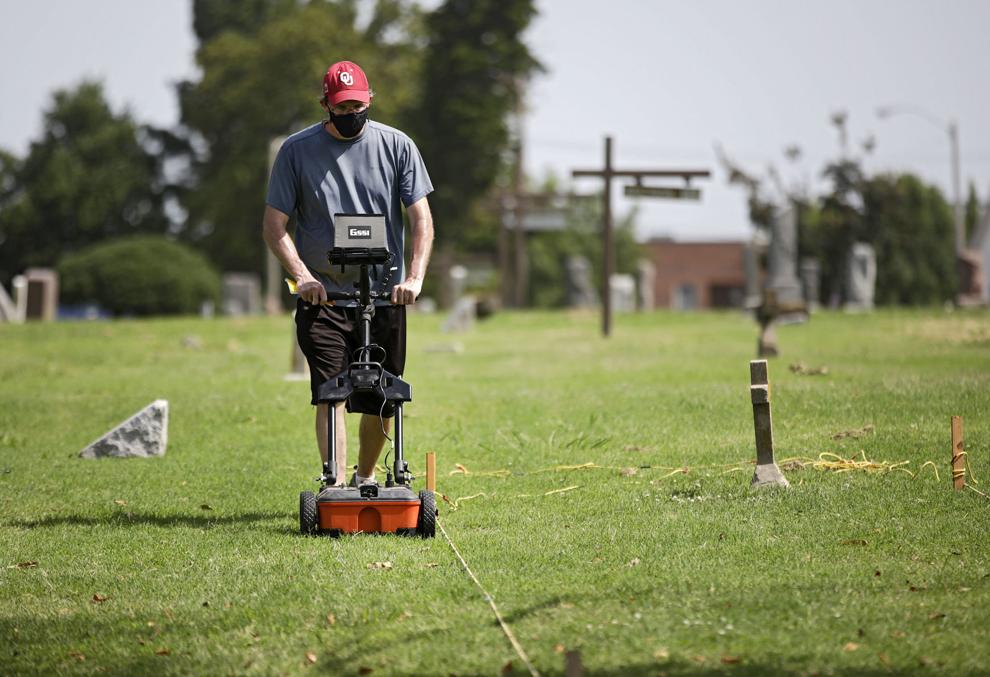 Mass graves search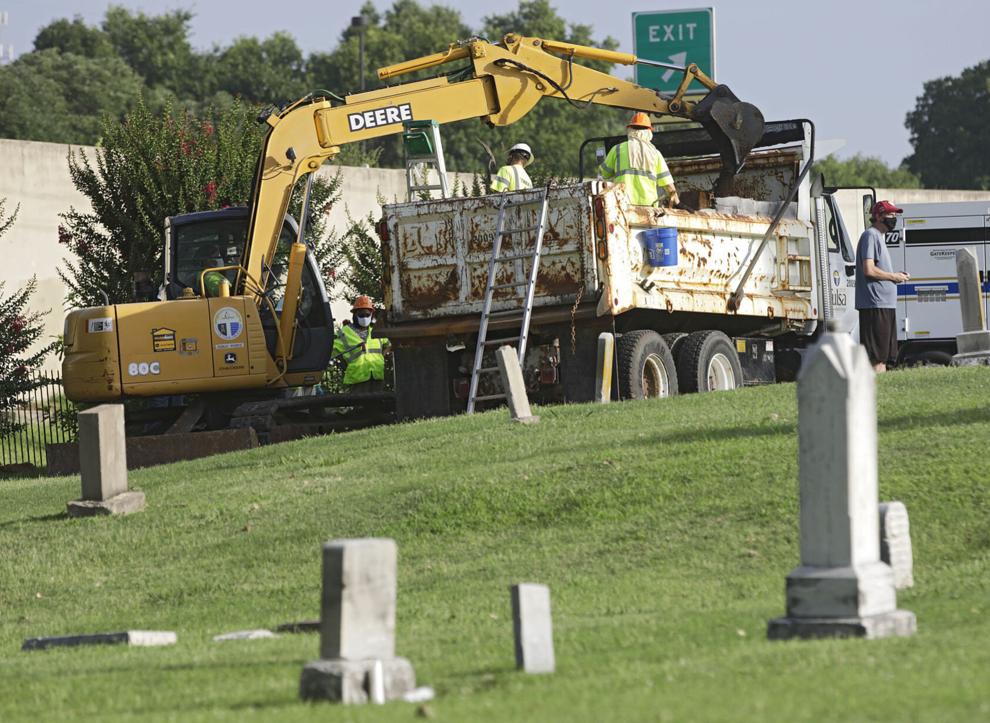 Mass graves search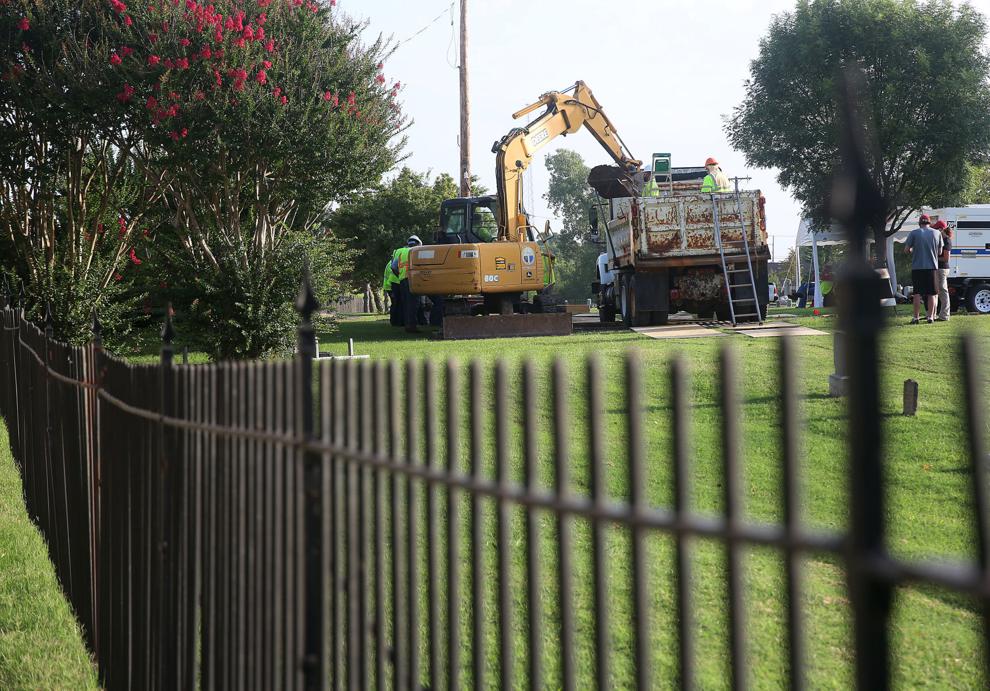 Mass graves search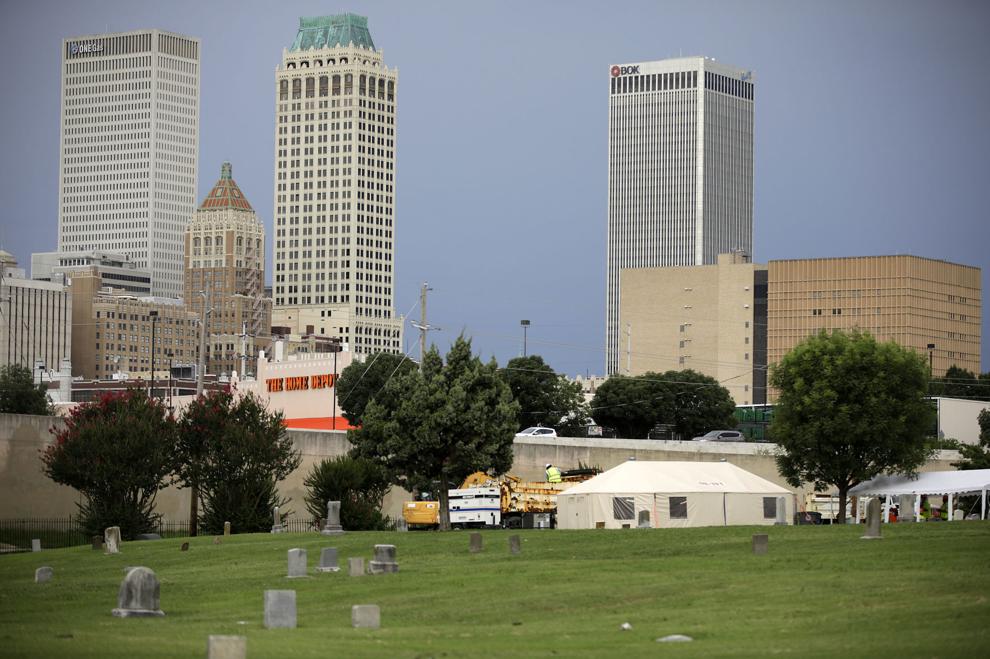 Mass graves search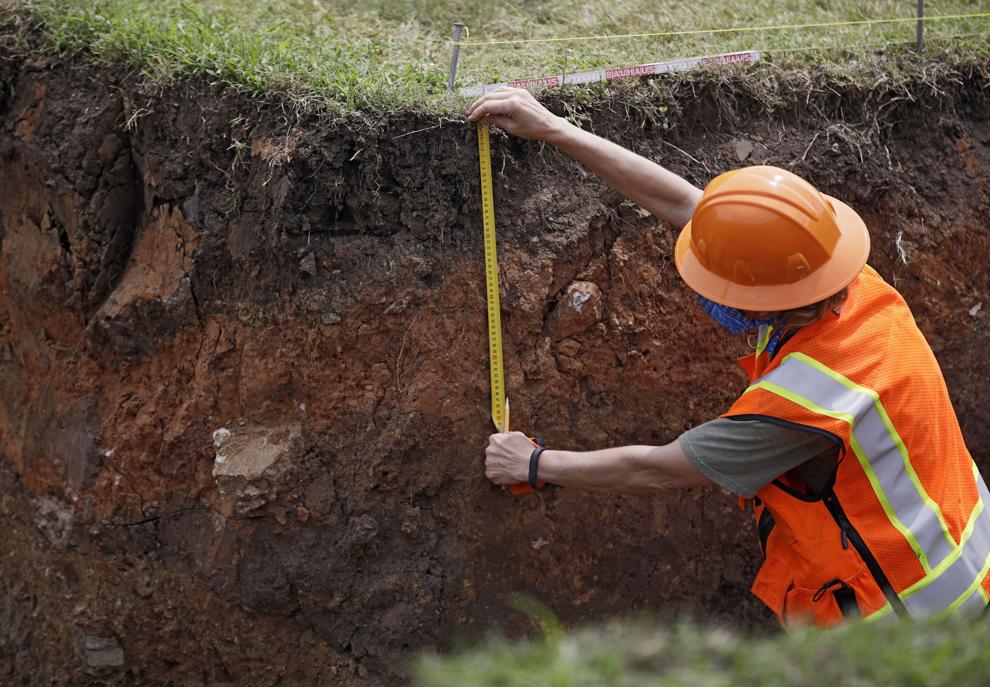 Mass graves search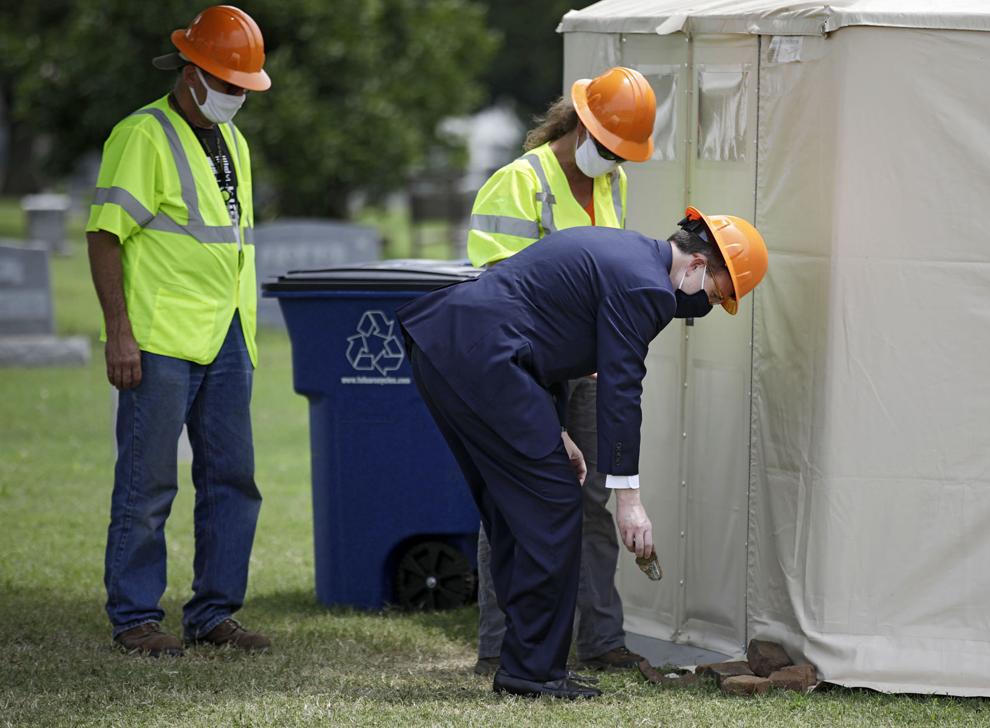 Mass graves search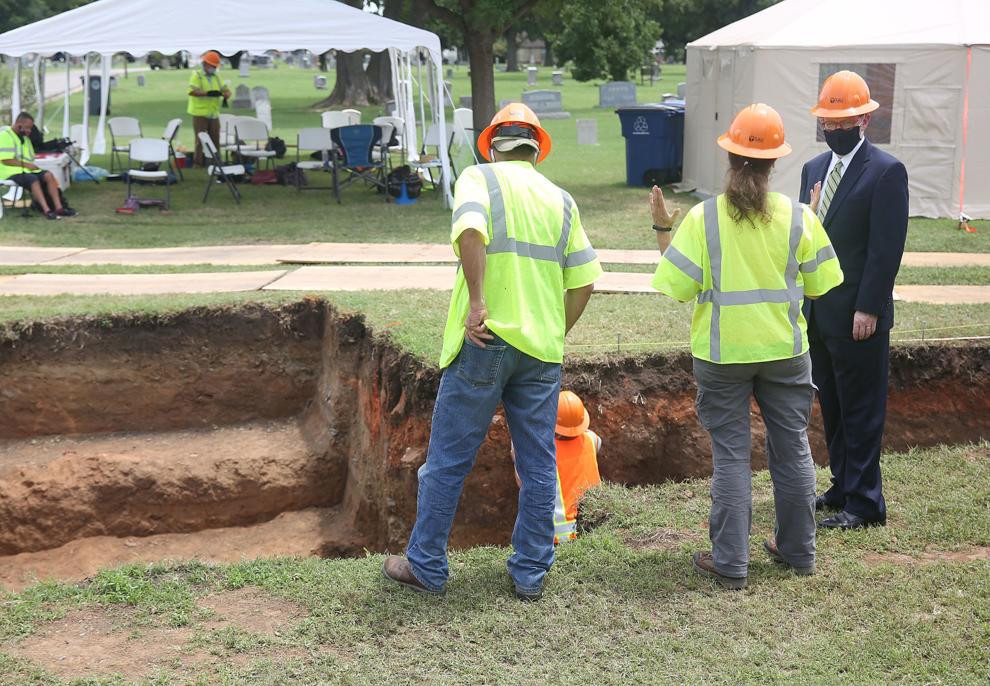 Mass graves search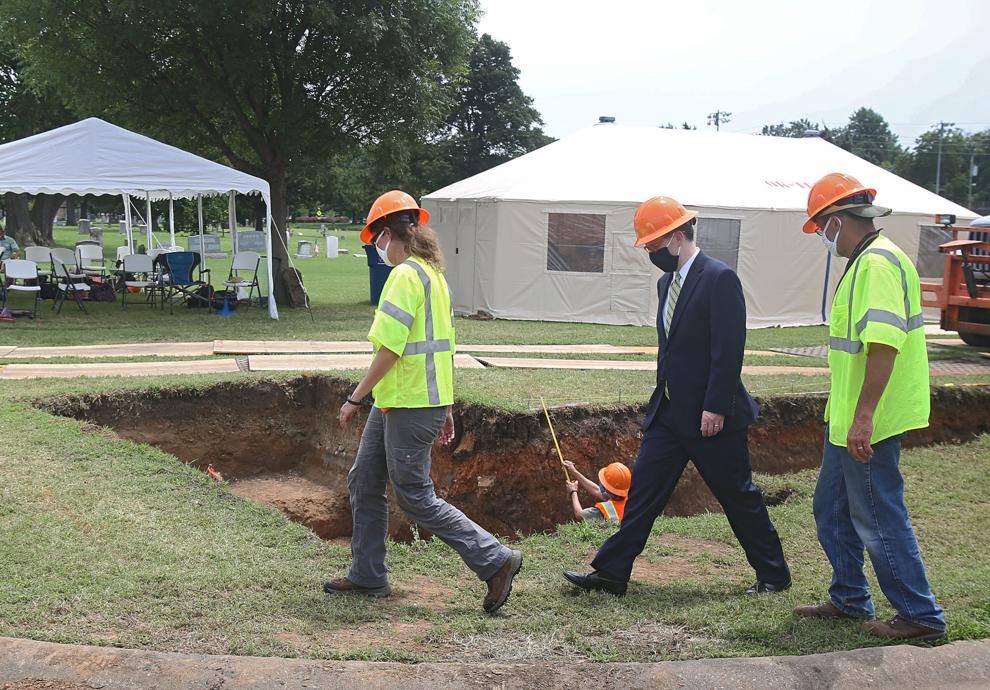 Mass graves search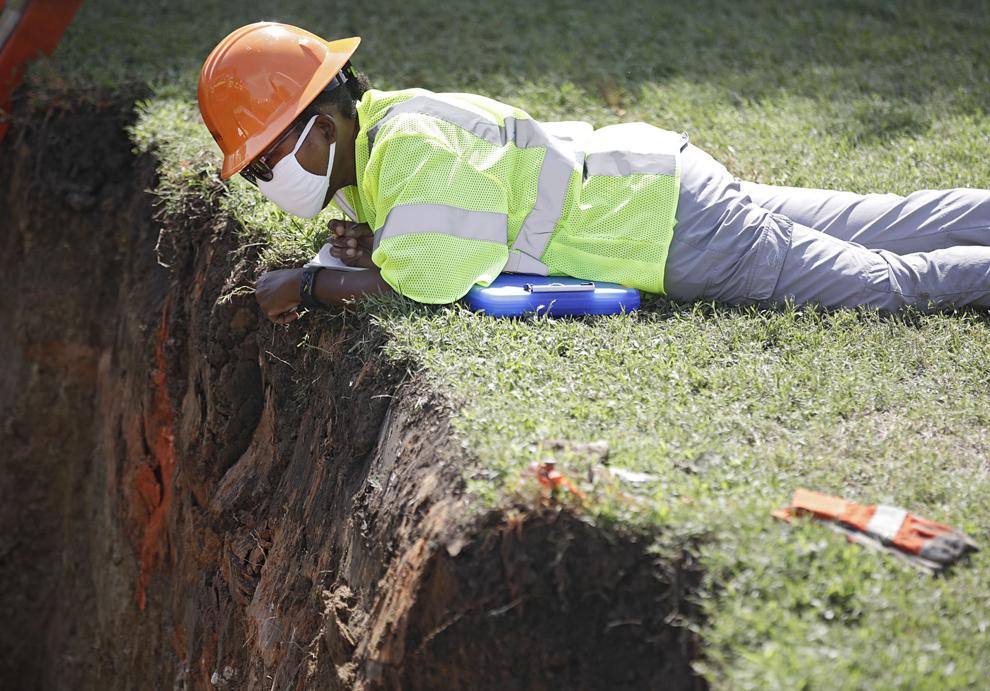 Mass graves search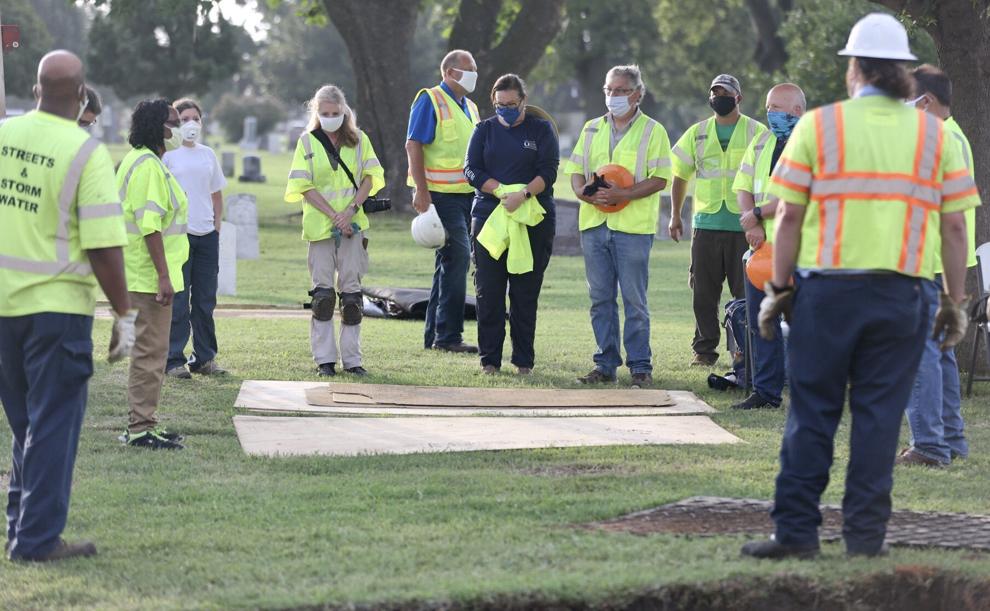 MASSACRE DIG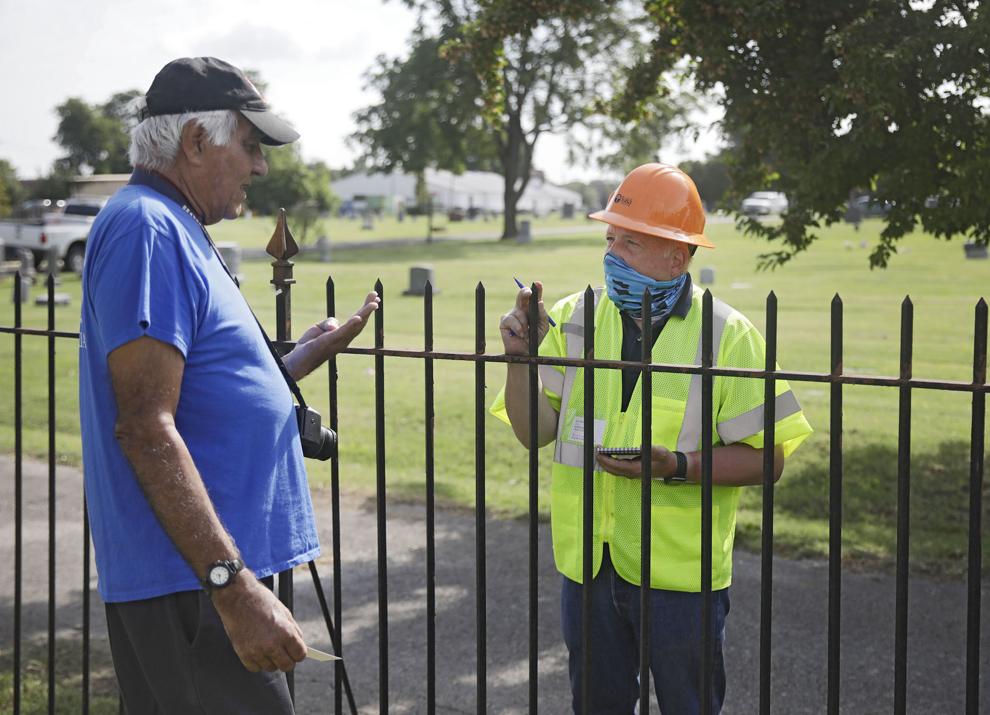 Mass Grave - p3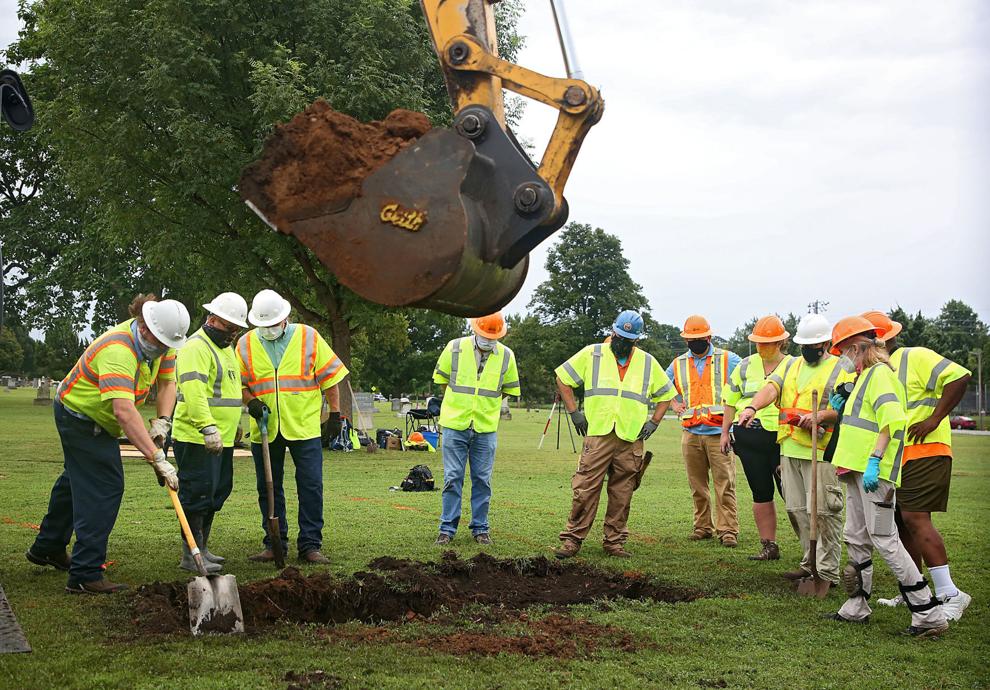 Mass graves search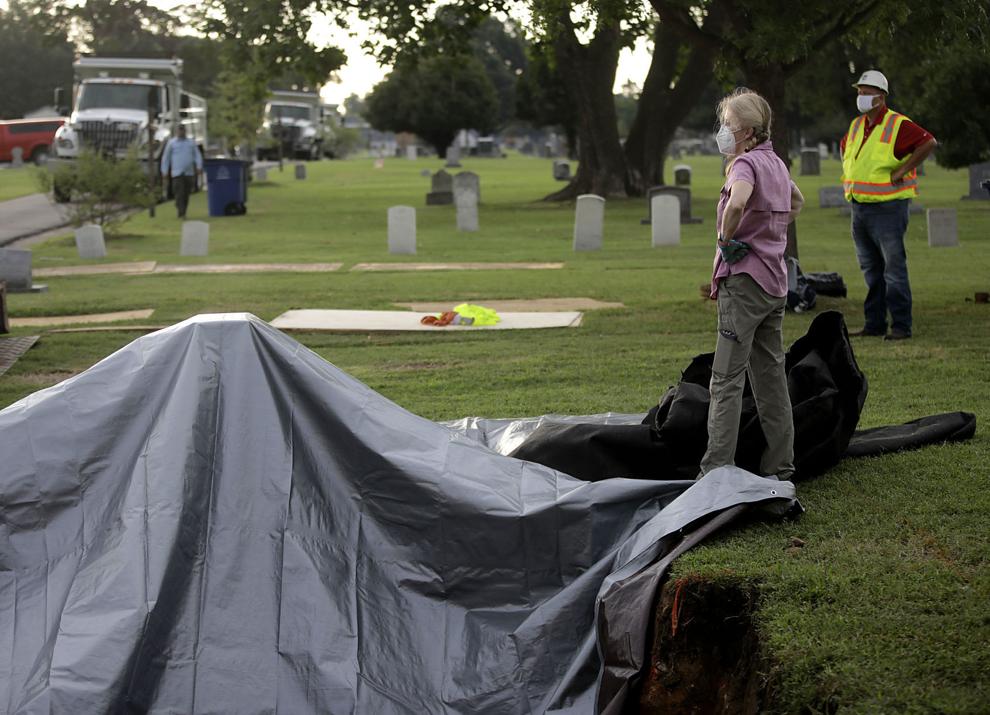 MASSACRE DIG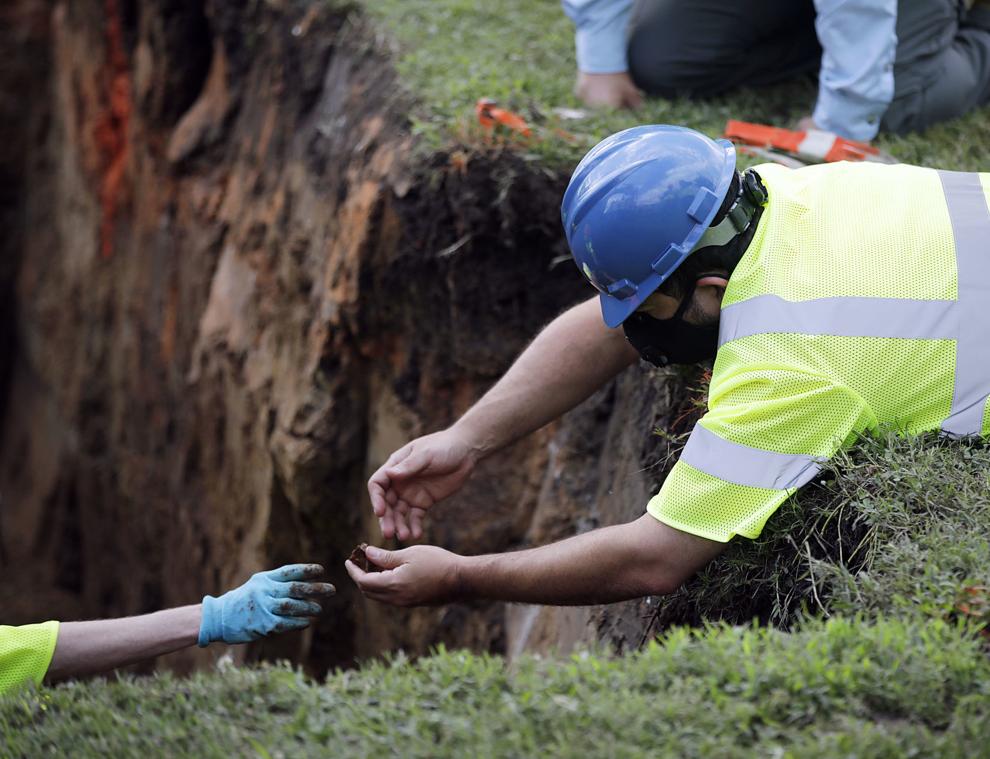 Mass graves search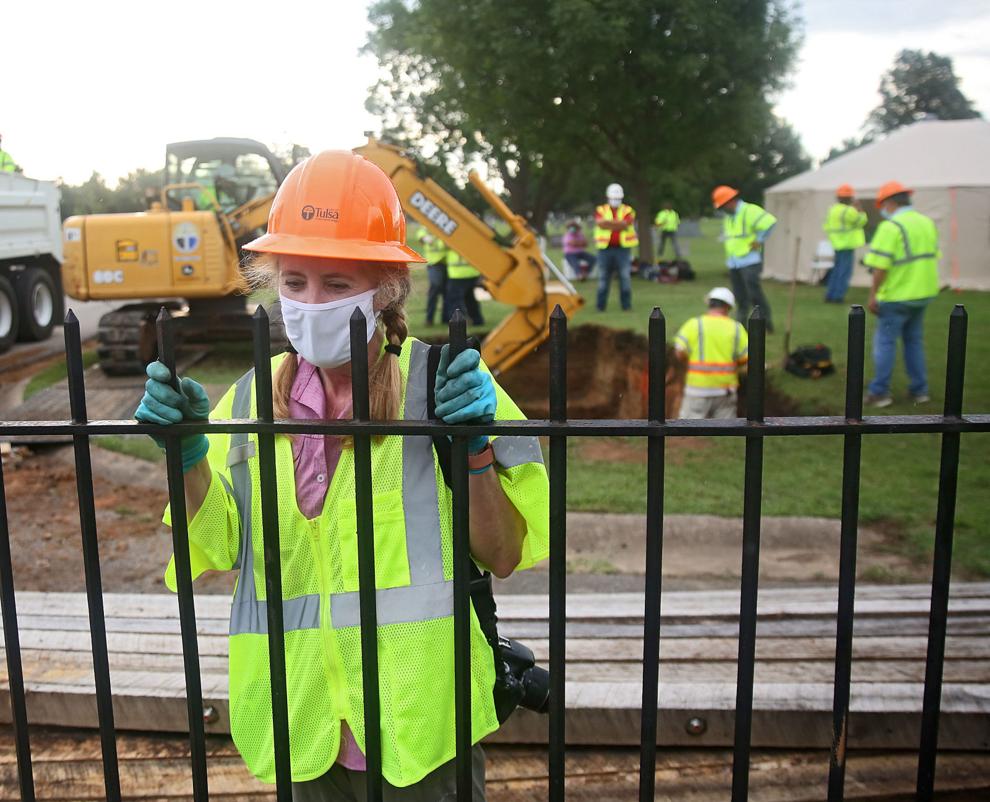 Labor Day sale: $1 for six months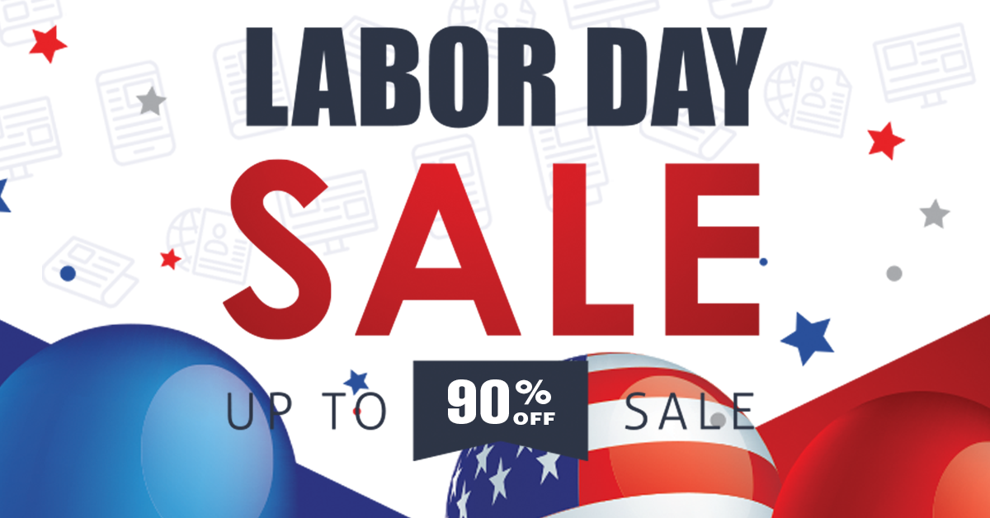 Tulsa Race Massacre / The Tulsa World Library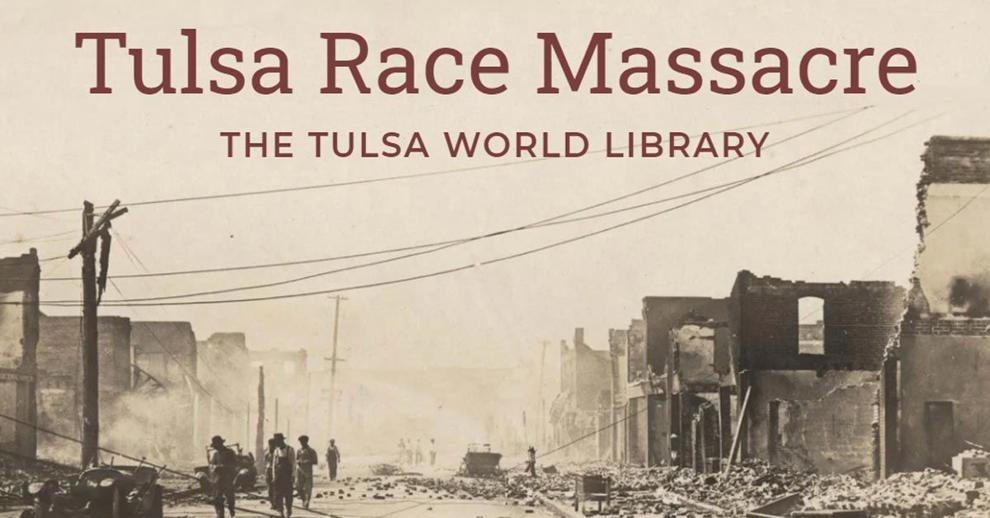 HIDE VERTICAL GALLERY ASSET TITLES