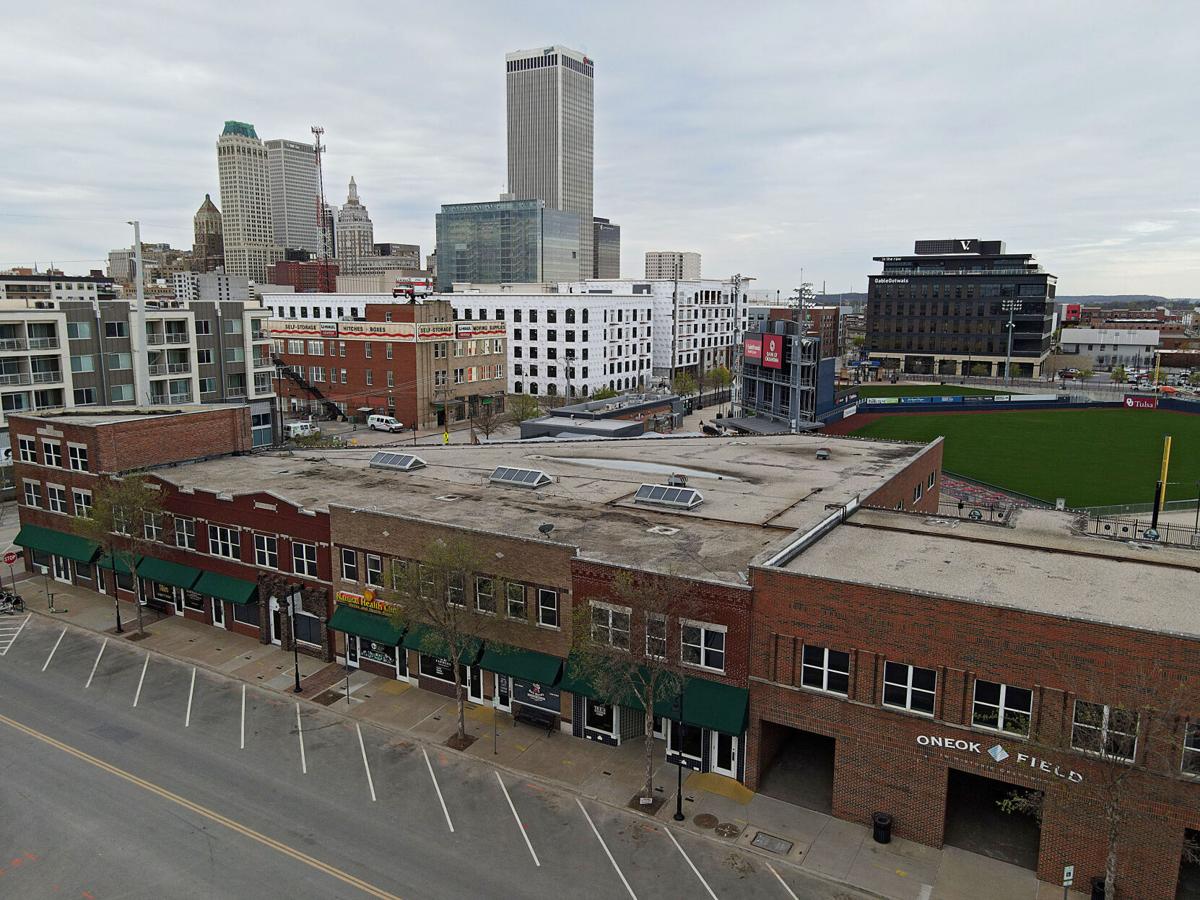 Early indications are that the City Council is close but not quite there yet when it comes to unifying behind a proposed resolution apologizing for the 1921 Tulsa Race Massacre and committing to make tangible amends.
The news is not surprising: Several councilors did not know the resolution was in the works until early last week, and the final draft version was not posted on the City Council website until late Friday.
"I want to hear what the other councilors have to say about the whole proclamation because I have heard from some councilors who have some issues with certain things," said Councilor Jeannie Cue.
Cue said she would like to hear from the city's legal advisers before deciding how she will vote on the measure.
"We have lawsuits pending. … I am not putting the city or the citizens of Tulsa in any kind of legal jeopardy," Cue said.
Councilor Connie Dodson said Saturday that she had not had a chance to take a thorough look at the document.
"I am not opposed to a resolution of some kind, if we can agree on language, and that is true with any resolution," Dodson said.
Councilor Crista Patrick said she was generally supportive of the resolution but that she needs to examine it more to determine whether any revisions should be made.
City Council resolutions are nonbinding declarations used to recognize significant events or people and to express councilors' support or opposition to actions or issues.
The council has nine members. Resolutions require the approval of a majority of councilors present and the signature of the mayor to become effective. For a resolution to take effect immediately or to overturn a mayor's veto, six votes are required.
Bynum has not spoken specifically about the resolution but on Monday issued an apology on behalf of the city.
"While no municipal elected official in Tulsa today was alive in 1921, we are the stewards of the same government and an apology for those failures is ours to deliver," Bynum wrote in a Facebook post. "As the Mayor of Tulsa, I apologize for the city government's failure to protect our community in 1921 and to do right by the victims of the Race Massacre in its aftermath.
"The victims — men, women, young children — deserved better from their city, and I am sorry they didn't receive it."
The Council's resolution is being sponsored by Councilors Kara Joy McKee, Vanessa Hall-Harper, Mykey Arthrell and Lori Decter Wright.
It calls for the creation within six months of a community-led process to evaluate the "recommendations for reconciliation" in the state's 2001 Tulsa Race Riot Commission report.
The commission's recommendations for redress included, in rank order: payments to living survivors; payments to descendants of those who had property damage during the riot; a scholarship fund; business tax incentives for the Greenwood District; and a memorial.
The community-led process also would provide recommendations for making progress toward restoring the economic mobility, prosperity and generational wealth of the massacre survivors, their descendants and residents of north Tulsa.
McKee said she was grateful for the input she has received from her colleagues and is hopeful that the resolution will pass.
"Like all of our city resolutions and ordinances, city legal has reviewed this document to make sure that it is not going to get us in trouble with any ongoing legal matters," McKee said.
Councilor Jayme Fowler described the proposed resolution as a "fairly sound document" but indicated that he would like to see some changes.
"There are some things I would like and I think some other councilors would like to maybe mark up or strike or add, amend a little bit," Fowler said.
He added that he did not believe Wednesday's discussion of the resolution was the proper time to talk about reparations.
"Reparations is a separate discussion, and I think that is a discussion to be had a little further down the road," Fowler said.
Council Chairwoman Vanessa Hall-Harper said it would be up to the community-led committee to determine what making amends means in concrete terms.
"We are proposing a resolution; we are resolving to work on this issue," Hall-Harper said.
"The most important piece is it will be a community-led process. If it is community led, then clearly we can't dictate or make statements right now of what that is going to look like."
Councilor Phil Lakin, CEO of Tulsa Community Foundation, said he would like to see the resolution acknowledge the more recent efforts of the city and the philanthropic community to help the underserved and address long-standing disparities in Tulsa.
"We live in America's most generous city, and we really work hard supporting the needs of others," Lakin said. "Our corporations and philanthropic organizations and foundations deserve a lot of credit for serving and helping so many people."
Wednesday marks the return to in-person meetings for the City Council, and the public can attend the meeting and comment on the proposed resolution and other items on the agenda.
The council will discuss the proposed resolution at its 2:30 p.m. committee meeting before a discussion and possible vote on the matter at 5 p.m. in City Council chambers at City Hall.
Those wishing to speak at the 5 p.m. meeting must sign in before the agenda item they wish to comment on is read.
Tulsa Race Massacre: This is what happened in Tulsa in 1921
In 1921, white mobs invaded Greenwood and burned it down
A growing but divided city had tensions rising. How World War I influenced residents.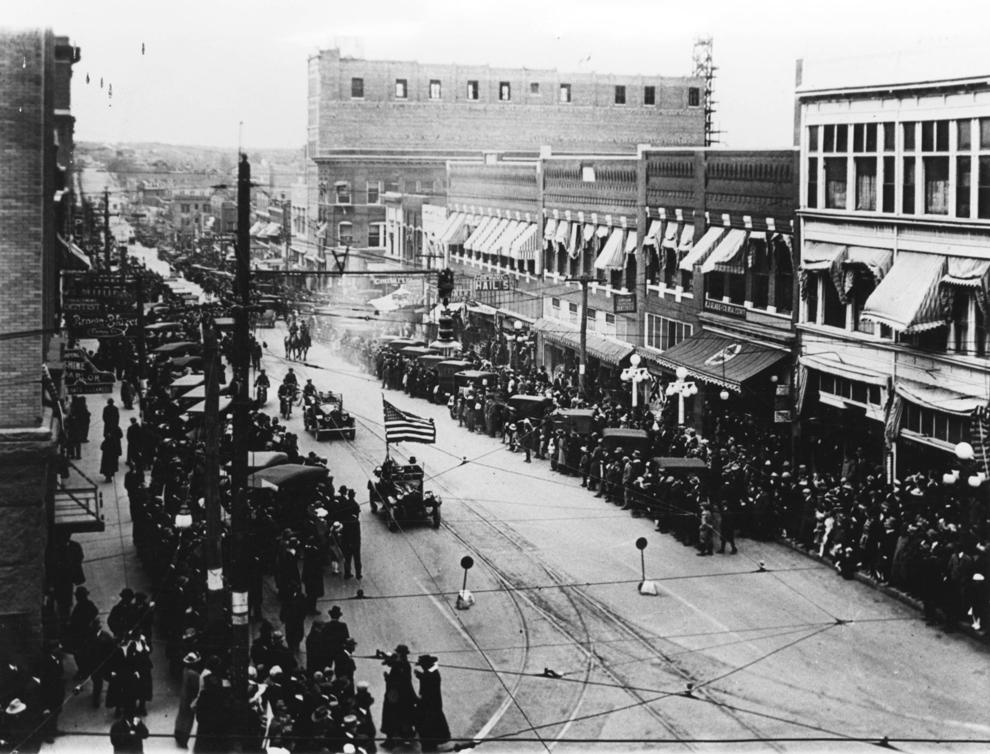 Key figures in 1921
Greenwood was defined by freedom and opportunity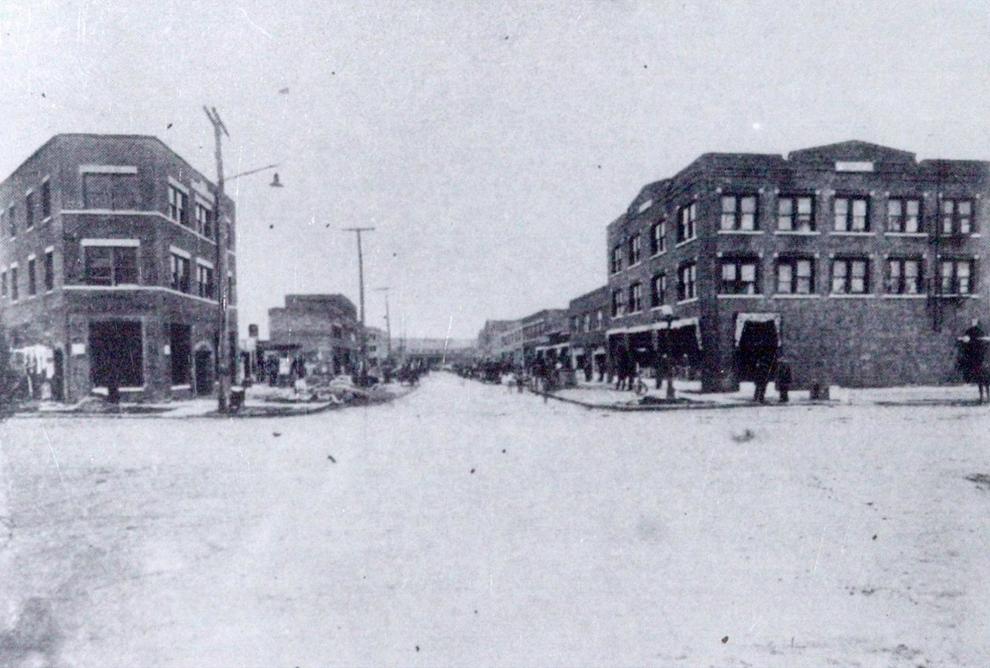 An encounter on an elevator and concerns about a lynching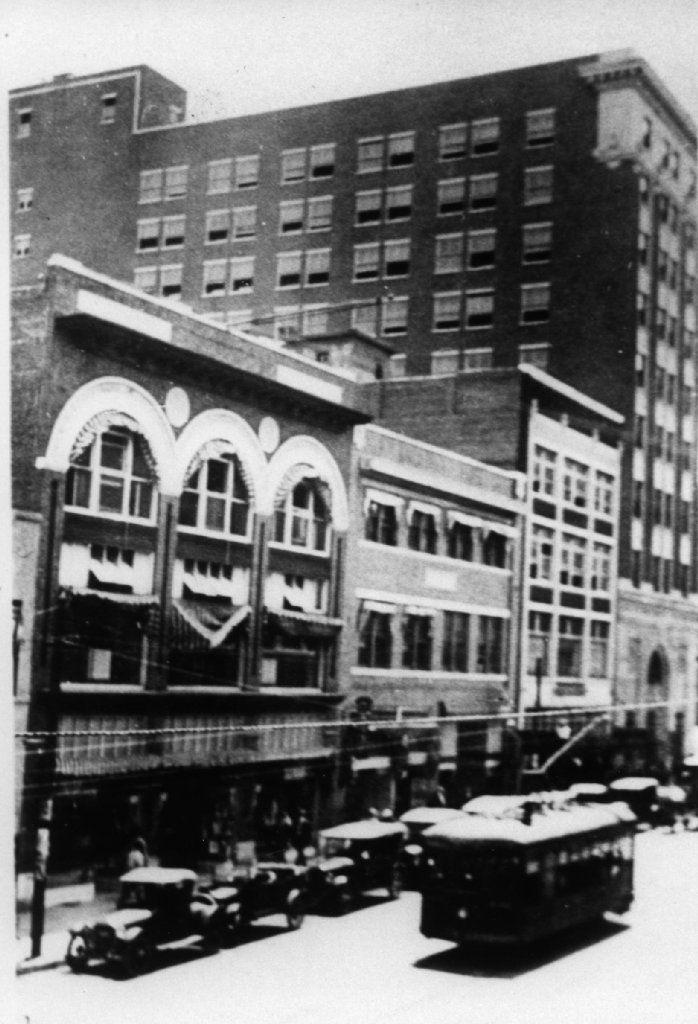 Tulsa Tribune article cited for sparking massacre
Dick Rowland's life threatened while jailed as crowd gathers outside
Tulsans take up arms and there are issues with special deputies
Fighting begins in Greenwood and the neighborhood is soon overrun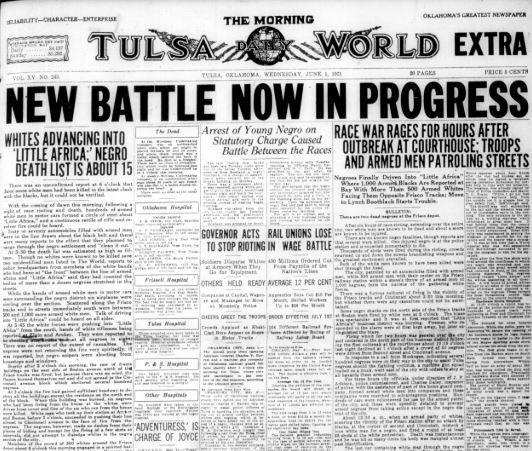 Mobs won't let firefighters douse the flames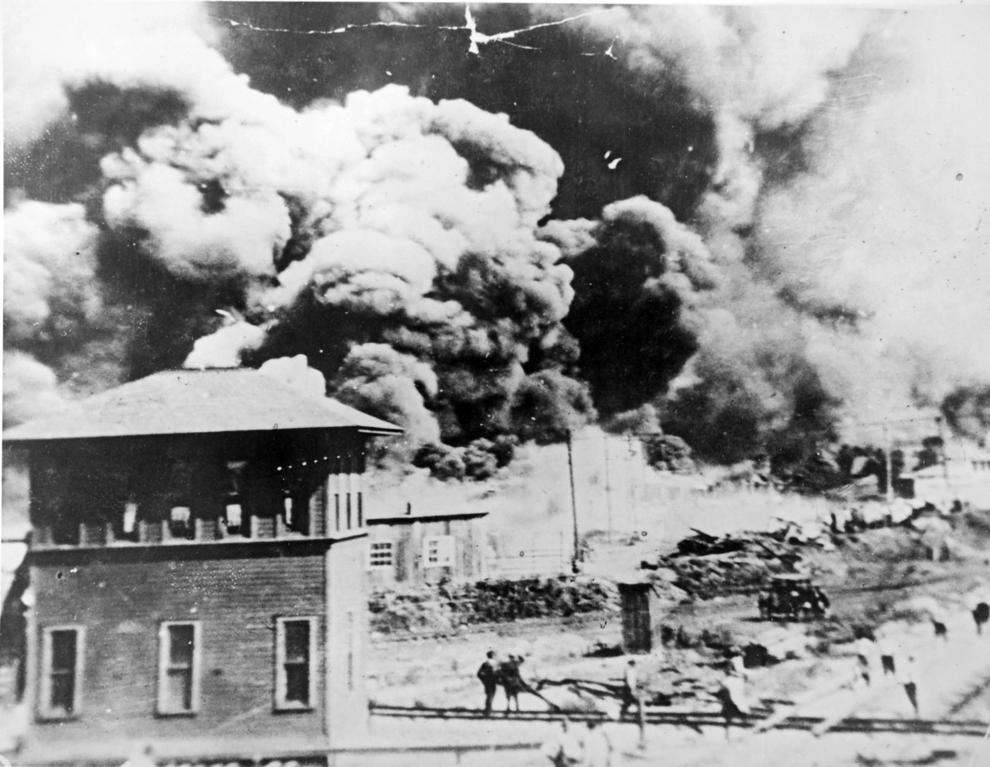 Airplanes flew over Greenwood as it was attacked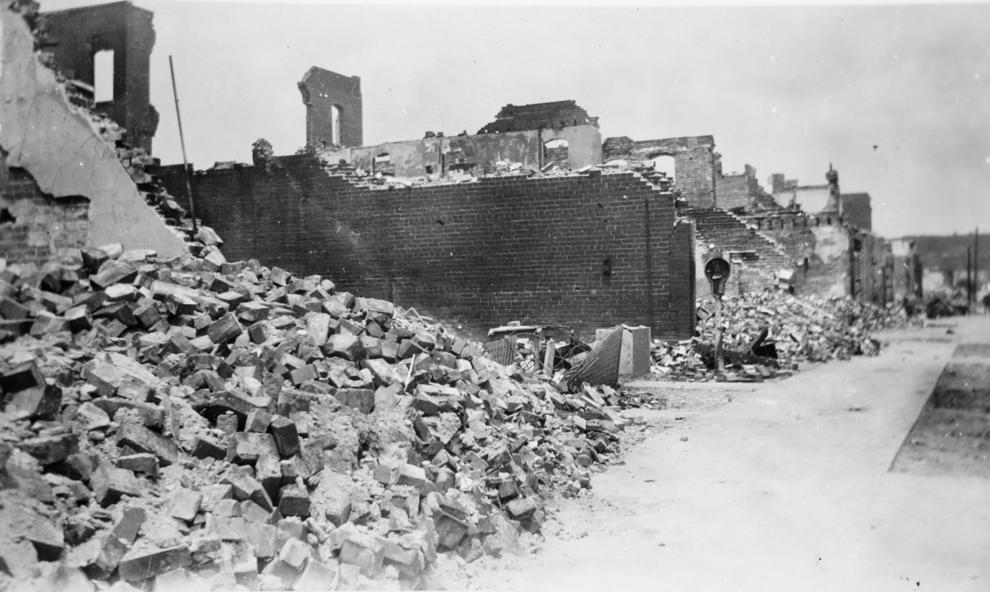 National Guard called in, denies report that machine guns were used to kill dozens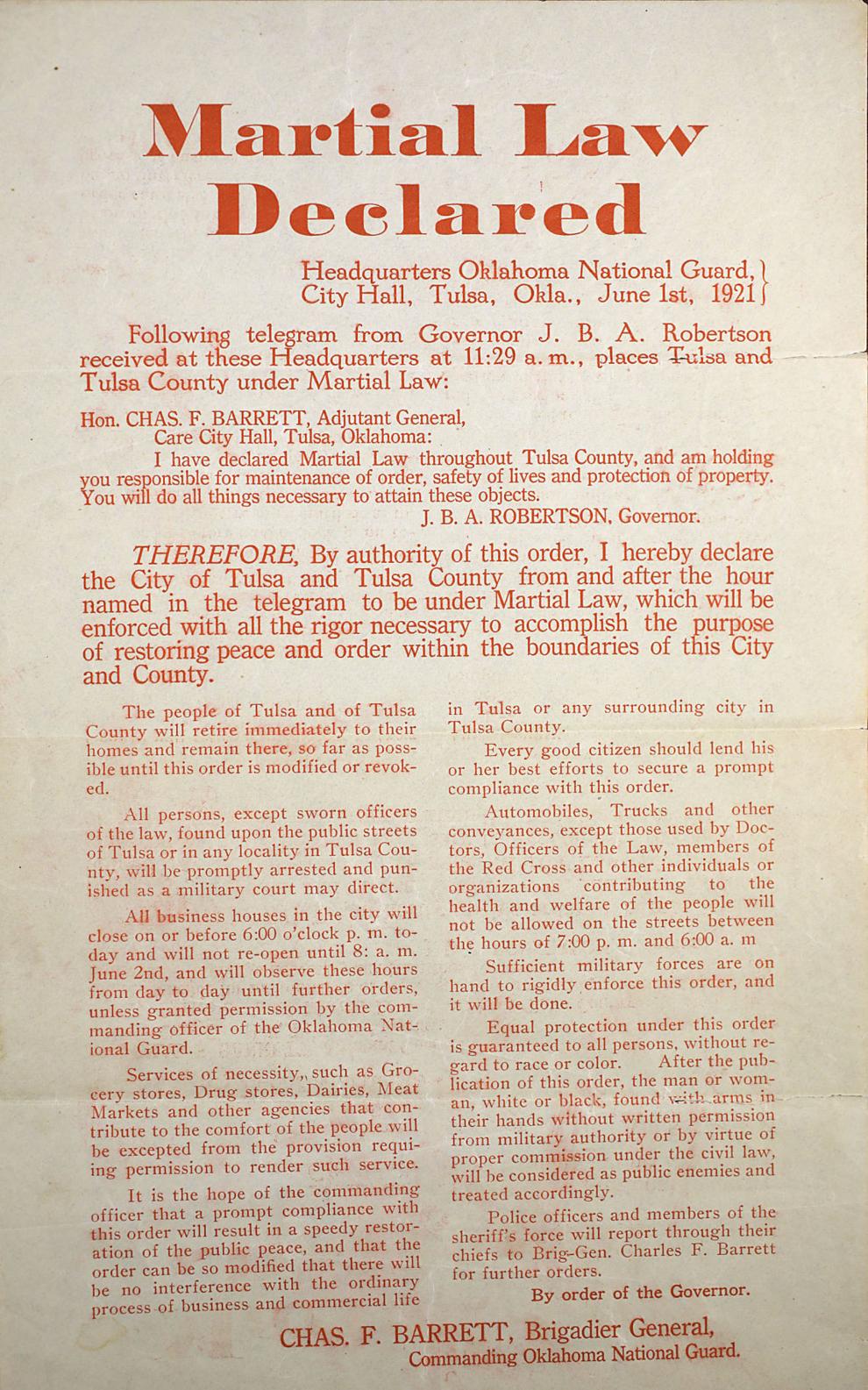 Dr. A.C. Jackson was killed as he tried to surrender in his front yard
Death toll remains unknown; search for graves continues today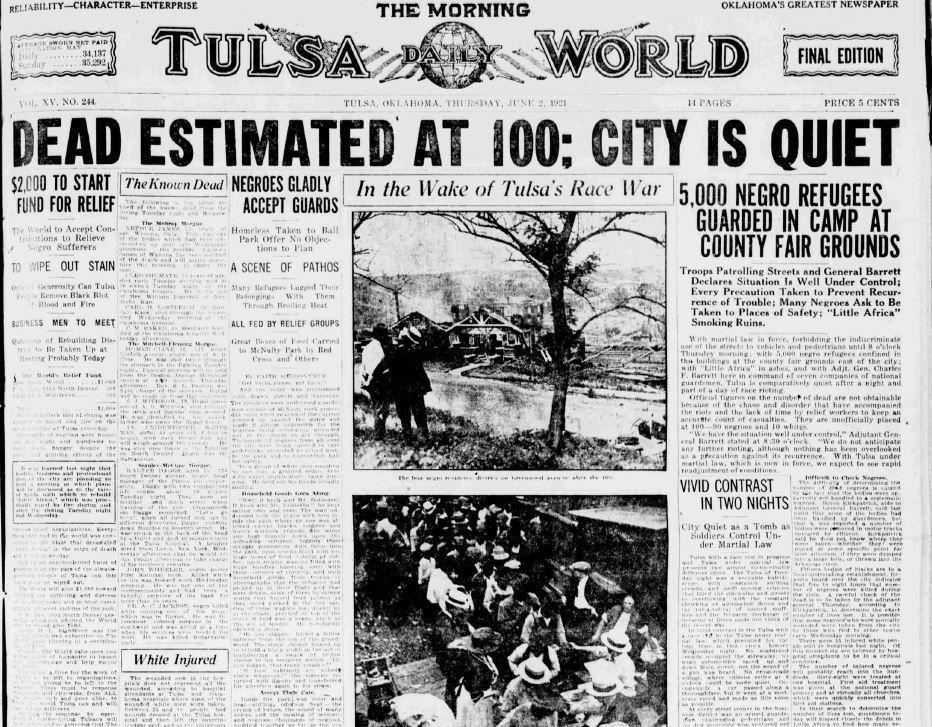 Black Tulsans were marched through the streets and detained at camps throughout city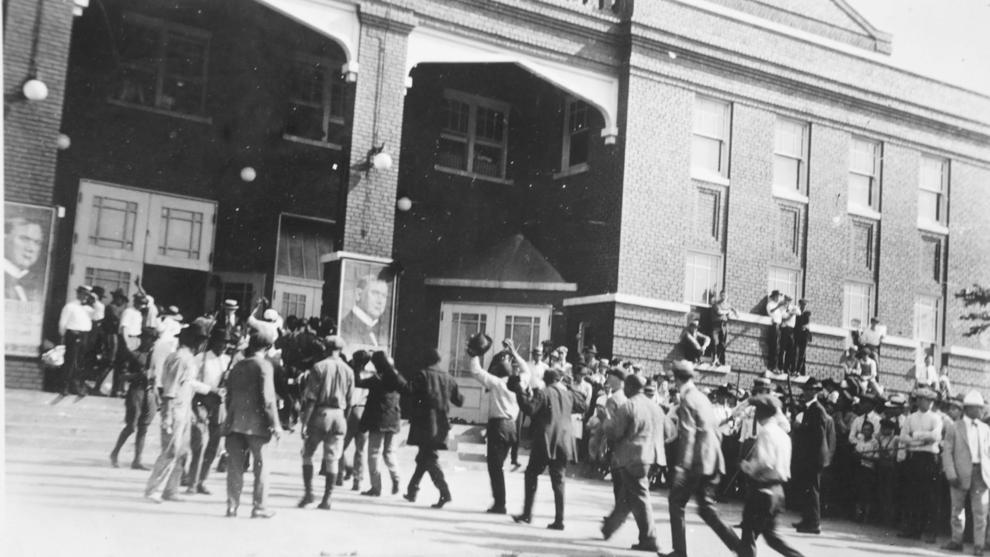 Red Cross reports the massive devastation in Greenwood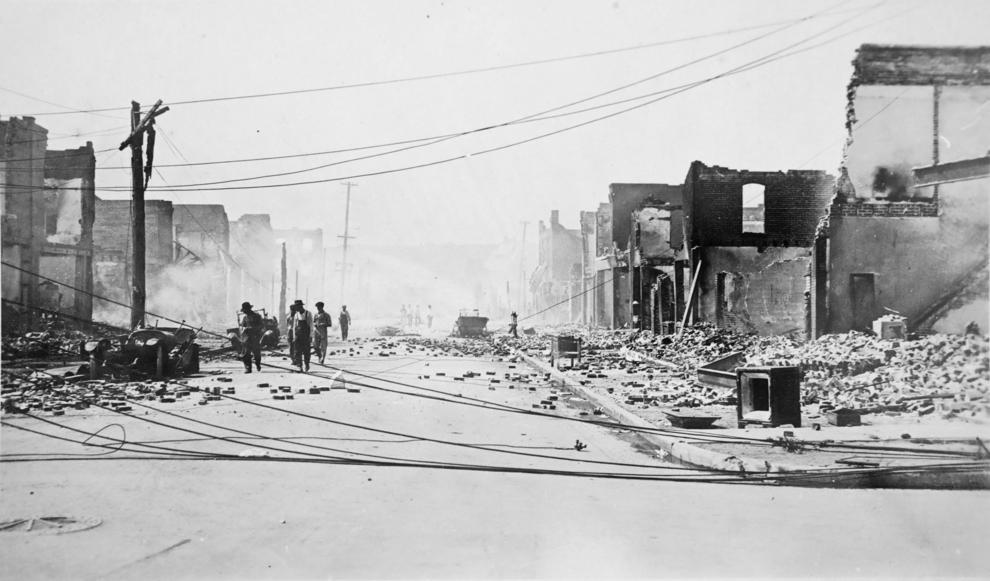 Key locations in Tulsa during the 1921 Race Massacre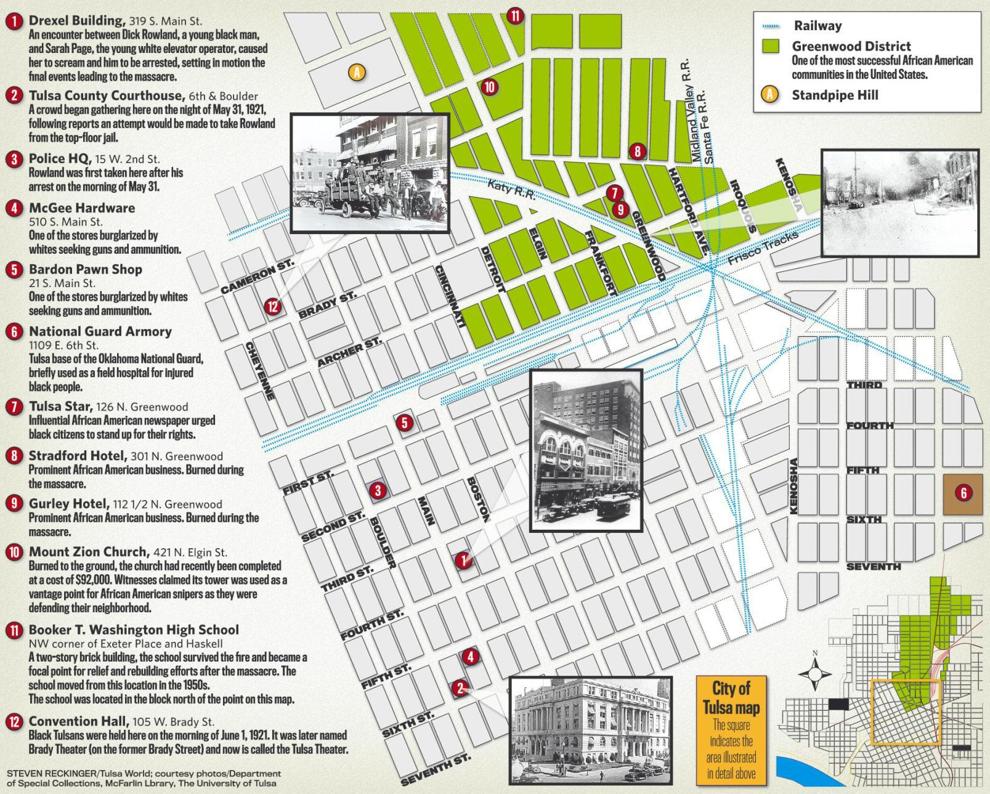 Mount Zion Baptist Church was burned down but, like Greenwood, persevered and rebuilt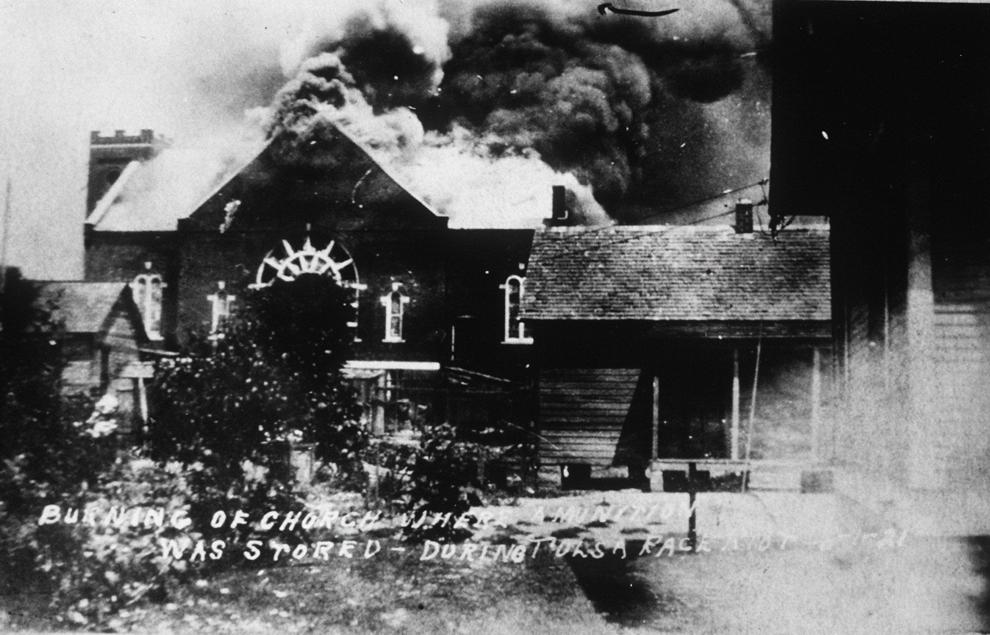 Tulsa Race Massacre: Quotes from survivors, officials and others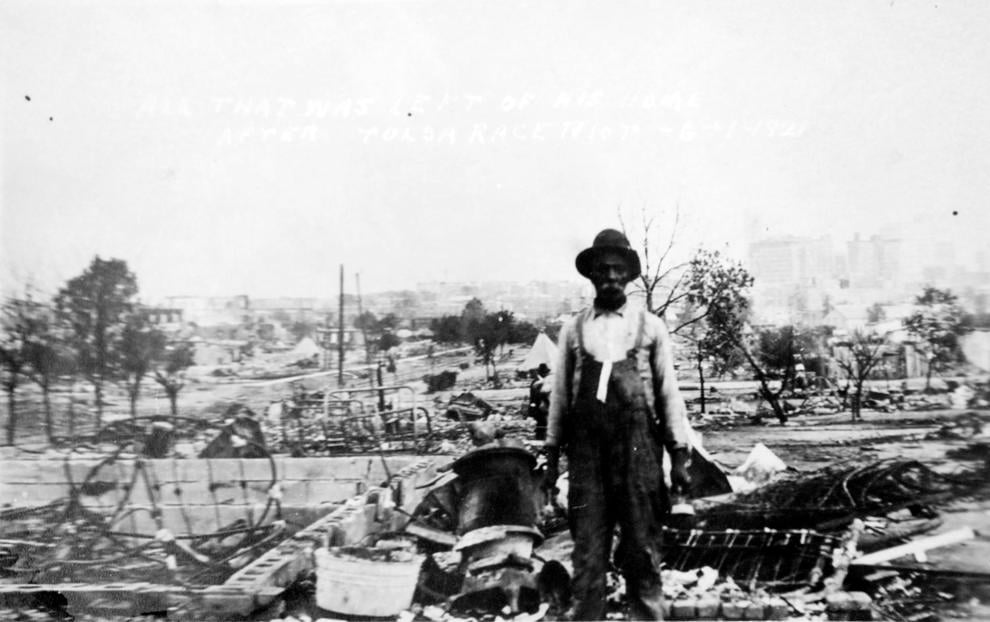 Tulsa Race Massacre: Recommended reading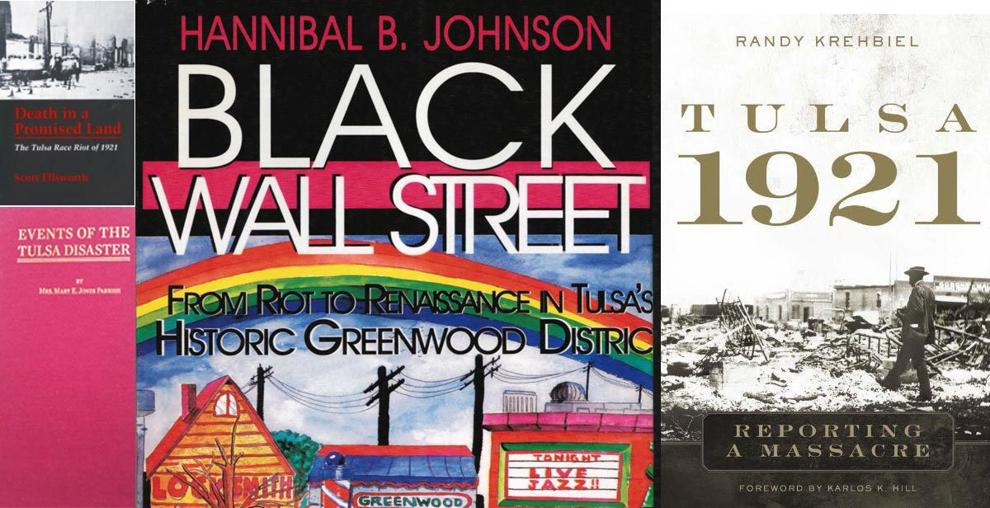 Tulsa Race Massacre / The Tulsa World Library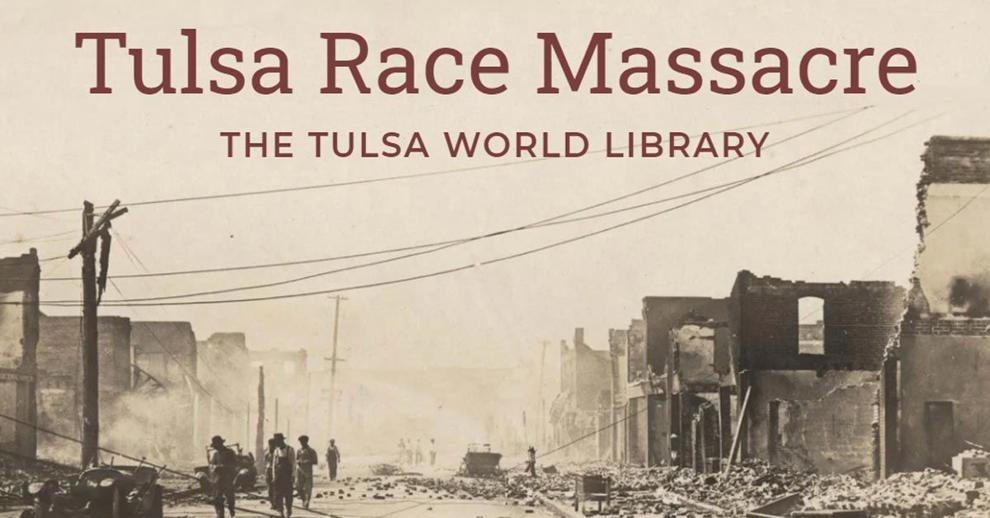 Tulsa Race Massacre: Was 1921 the first aerial assault on U.S. soil?
---
"The first time Americans were terrorized by an aerial assault was not Pearl Harbor," a CBS News story says leading up to coverage this weekend of the 1921 Tulsa Race Massacre.
"Scott Pelley reports on a race massacre in which an estimated 300 people, mostly African American men, women and children, were killed, and aircraft were used to drop incendiary devices on a black neighborhood in Tulsa, Oklahoma. The Greenwood Massacre of 1921 has been largely ignored by history, but Pelley finds a Tulsa community seeking to shed more light on what's been called the worst race massacre in history," a preview reads for a "60 Minutes" story airing 6 p.m. Sunday on CBS.
Context for viewers: Six airplanes circled the Greenwood area during the morning hours of June 1.
What they were doing, and why there were so many, has long been a matter of passionate debate. Many people believe they were used to shoot at people on the ground and bomb Greenwood.
Officials said the small craft, generally thought to be two-seat, single-engine Curtis "Jenny" biplanes, were merely keeping track of activities on the ground and relaying the information through written messages dropped in weighted metal cylinders attached to streamers.
To what extent this explanation was initially challenged is unclear, but in October 1921 the Chicago Defender published a story in which it said Greenwood had been bombed under orders of "prominent city officials."
The story cited a Van B. Hurley, who the newspaper said had given a signed statement to Elisha Scott, a Kansas attorney.
Scott filed dozens of lawsuits on behalf of victims but doesn't seem to have ever entered the Hurley affidavit into the record. There is no record of a Van B. Hurley living in Tulsa around the time of the massacre or that anyone by that name ever belonged to the Tulsa police force.
But that doesn't mean the story did not have substance. Many people believed city officials were behind the burning of Greenwood, and the explanation that the squadron of planes was only used for surveillance struck some as suspiciously thin.
Certainly the planes had a great psychological impact on many. For example, Mary Jones Parrish wrote about them in her account, as did prominent attorney B.C. Franklin in his.
The Defender story said the planes dropped "nitroglycerin on buildings, setting them afire."
But nitroglycerin is an explosive, not an incendiary. It is also highly unstable and dangerous.
That has caused some to speculate that something like Molotov cocktails might have been used, or "turpentine balls" — rags soaked in flammable liquid and wrapped around the head of a stick.
There are several practical reasons why trying to light and throw incendiary devices from an open cockpit airplane of that era would seem a difficult, dangerous and even foolish idea.
But that doesn't mean it wasn't done.
---
---
Tulsa Race Massacre: This is what happened in Tulsa in 1921
Tulsa was home to one of the most prosperous African American communities in the country. Businesses flourished along Greenwood Avenue — dubbe…