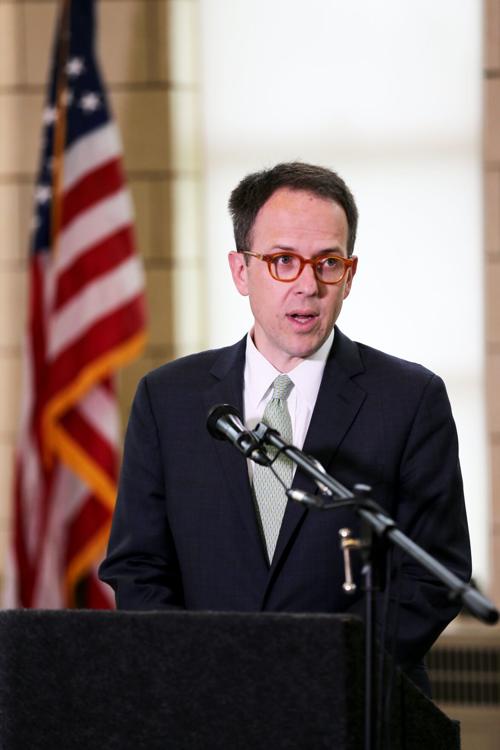 Mayor G.T. Bynum will support the City Council's resolution apologizing for the 1921 Tulsa Race Massacre and subsequent discrimination and committing to make tangible amends for those affected by the racial violence, he said Tuesday.
The resolution is to be considered by councilors Wednesday.
"I appreciate my colleagues on the Tulsa City Council who brought this resolution forward, and I hope it is approved on Wednesday," Bynum said. "If it is approved, I will sign it when it reaches my desk."
The proposed resolution calls for the creation within six months of a community-led process to evaluate the "recommendations for reconciliation" in the state's 2001 Tulsa Race Riot Commission report.
The commission's recommendations for redress included, in rank order: payments to living survivors; payments to descendants of those who had property damage during the riot; a scholarship fund; business tax incentives for the Greenwood District; and a memorial.
Councilors have said previously that it will be up to the community to determine what those "amends" entail.
The community-led process also would provide recommendations for making progress toward restoring the economic mobility, prosperity and generational wealth of the massacre survivors, their descendants and residents of north Tulsa.
In a nod to transparency, the proposed resolution states that status updates would be provided to Tulsans biannually.
The resolution is sponsored by Councilors Vanessa Hall-Harper, Kara Joy McKee, Mykey Arthrell and Lori Decter Wright.
McKee said she was pleased to hear that the mayor would be supporting the resolution.
"At this point, we're going to vote on this resolution. It's going to get us further down the path, and we're going to get out there into the community and find out what making amends means," McKee said.
Arthrell said he was excited to hear that the mayor intends to support the resolution.
"I think that he gets it. This is about the conversation; this is about having that with the public, in a public way, so that we can be resolved to actually pass some legislation," Arthrell said.
"I want to say in the next nine months I think we'll have ordinances that are going to effectively shift some of the disparities we have in the city and try to right some wrongs."