An 11th coffin has been found in a trench in Oaklawn Cemetery, researchers looking for unmarked burials from Tulsa's 1921 Race Massacre said Thursday.
The trench, dug Wednesday and Thursday, covers about a third of a subsurface anomaly, said State Archaeologist Kary Stackelbeck. That, she said, suggests the possibility that more remains could be found.
But that will have to wait until next year. The researchers decided to close the site in the southwest corner of Oaklawn Cemetery, fill in the trench and pursue legal authority to exhume the fragile remains.
Between that and the onset of winter, the researchers said, work at the site is unlikely to resume until spring.
The excavation is in an area thought to be a likely burial spot for 18 Black men killed in the massacre. Stackelbeck, though, said one of the 11 coffins found in the trench might not belong with the others.
"We have one individual who appears to be intrusive, that we encountered at a higher depth ... and in a different style coffin," Stackelbeck said at an afternoon briefing. "We believe that individual represents a subsequent burial" on top of the others.
But Stackelbeck said the team cannot rule out coffins being stacked more than one deep in the trench. The unevenness of the burials suggest such a possibility, she said.
Stackelbeck said the last coffin discovered is at the extreme west end of the trench, fitted in beside steps that appear to have been cut into the soil a century ago to facilitate the handling of the coffins. The coffins in the trench are otherwise arranged in pairs.
The western and southern extent of the anomaly was reached by the excavation, Stackelbeck said, and the northern boundary identified. It is possible, she said, that the target area may extend a little farther east.
None of the remains uncovered were marked by headstones.
Forensic anthropologist Phoebe Stubblefield said the first remains uncovered, in a single grave shaft a few feet from the trench, are those of a woman. That's significant because the original 18 were all identified as men on their death certificates and no death certificate for a woman killed in the massacre has ever been found.
Thus, this woman's remains are either unrelated to the massacre or are the first concrete evidence that women died in the violence of May 31-June 1, 1921. There is anecdotal evidence that at least one woman may have died as a result of injuries suffered during the destruction of Tulsa's Black Greenwood District.
Stubblefield said her preliminary examination of remains disturbed in the process of uncovering them suggests teeth and some bones are in good enough condition that DNA testing is possible. Determining cause of death is uncertain.
On the other side of the ledger, Stackelbeck said coring samples taken at the so-called Clyde Eddy site about 100 yards east of the current excavation show no evidence of being a mass burial site.
Historian Scott Ellsworth, who has researched and written about the massacre for three decades, said: "This has been a hugely important week for the city of Tulsa, but more than that, for our country. This is the only time any level of (American) government has gone out to search for the hidden remains of victims of racial violence.
"This is an amazing event that's happened here in Tulsa, and Tulsa is to be complemented for its leadership," Ellsworth said.
In truth, the investigators cannot yet say for certain the remains are those of massacre victims, but the arrangement of the coffins and their location near two markers for men known to have died in the fighting is taken as an indication that is probably the case.
Brenda Alford, chairwoman of the citizen oversight committee and the granddaughter of massacre survivors, said she was "truly beyond words" in her excitement at the discovery.
"I don't believe my grandparents and other members of the community could have ever imagined this time in history," Alford said.
Mayor G.T. Bynum examined the grave site and thanked the City Council for standing behind his initiative to search for the unmarked burials. Cost to the city of the investigation is believed to have topped $100,000 over two years.
Bynum has said on more than one occasion the city owes the families of massacre victims to do all it can to find the remains.
"I want to thank the citizens of Tulsa for funding this work, for doing something previous generations of Tulsans wouldn't do," Bynum said. "The citizens of Tulsa … have essentially reversed a century of the conventional wisdom of this being something we don't want to talk about, that we just want to put behind us and pretend it never happened. This generation of Tulsans did not do that. I'm thankful for that."
---
Featured video: Researchers discover human remains in unmarked grave at Oaklawn Cemetery; further examination needed to determine Tulsa Race Massacre connection
Tulsa Race Massacre: This is what happened in Tulsa in 1921
Tulsa Race Massacre: This is what happened in Tulsa in 1921
In 1921, white mobs invaded Greenwood and burned it down
A growing but divided city had tensions rising. How World War I influenced residents.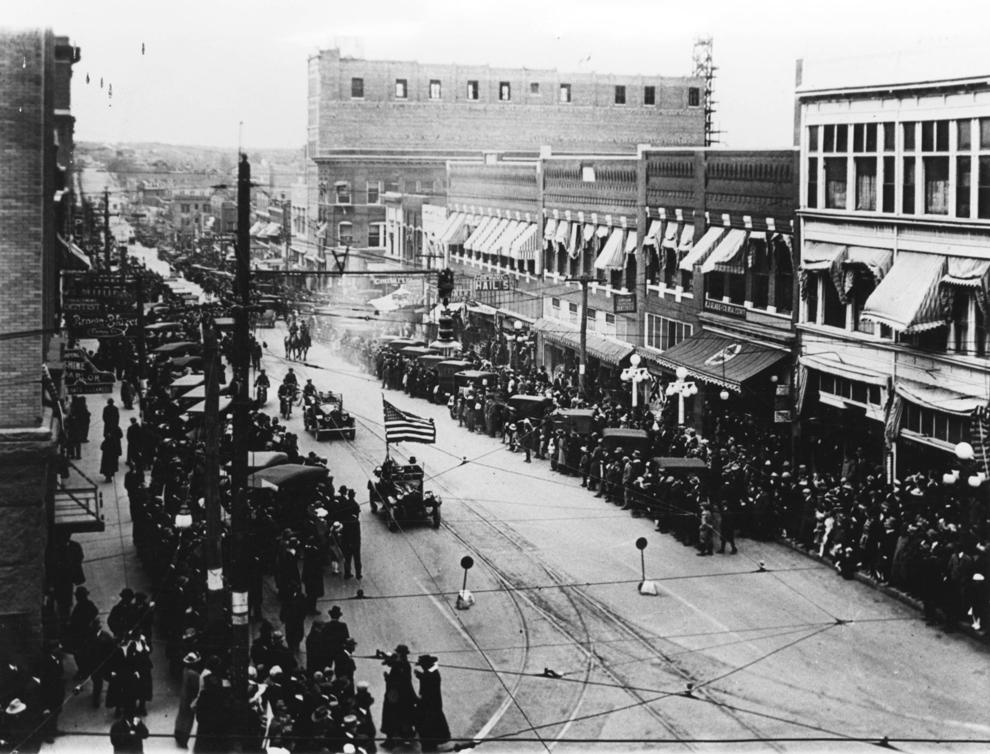 Key figures in 1921
Greenwood was defined by freedom and opportunity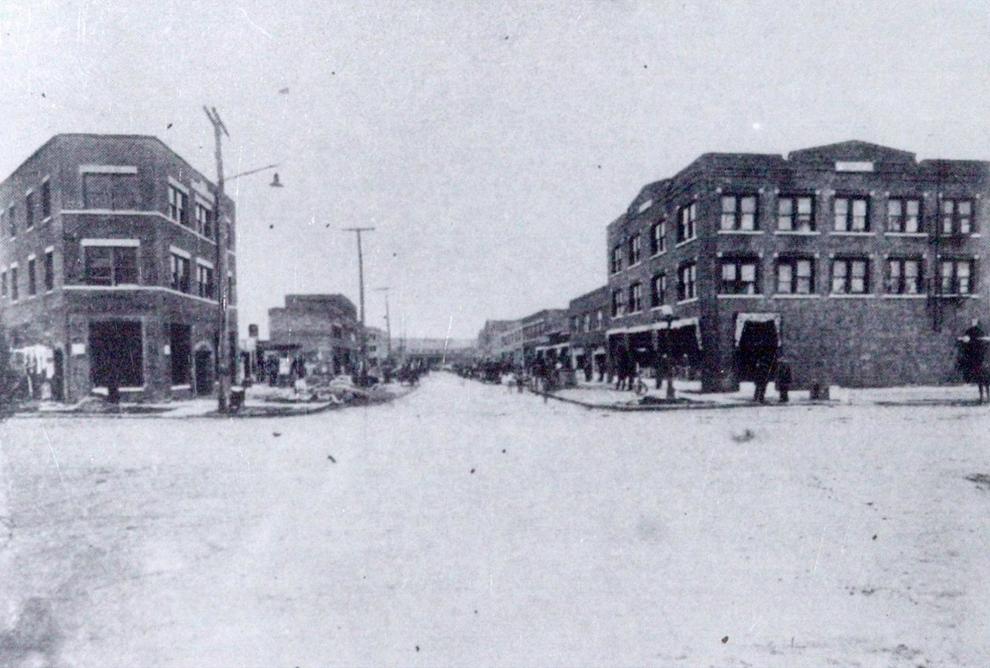 An encounter on an elevator and concerns about a lynching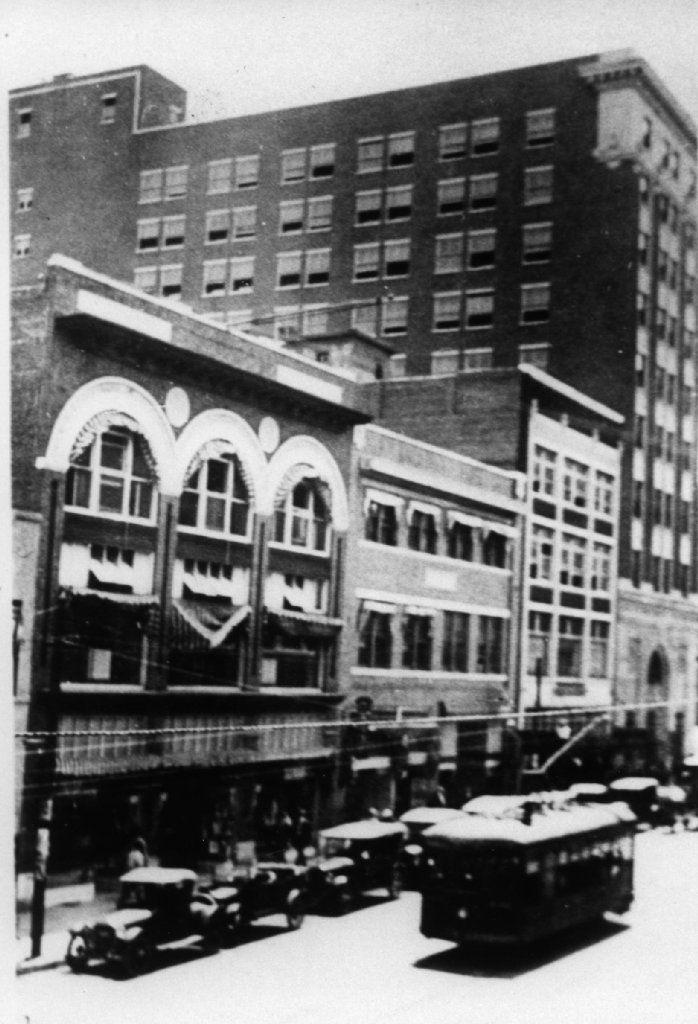 Tulsa Tribune article cited for sparking massacre
Dick Rowland's life threatened while jailed as crowd gathers outside
Tulsans take up arms and there are issues with special deputies
Fighting begins in Greenwood and the neighborhood is soon overrun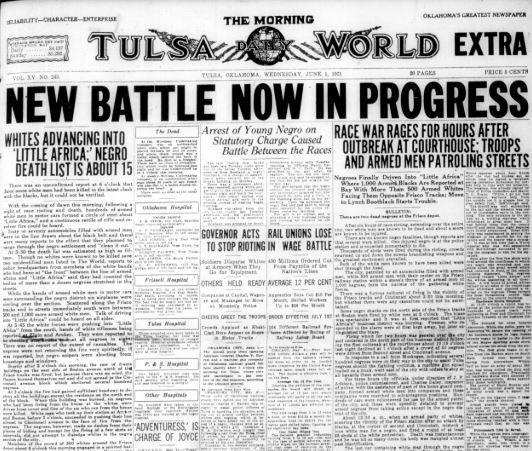 Mobs won't let firefighters douse the flames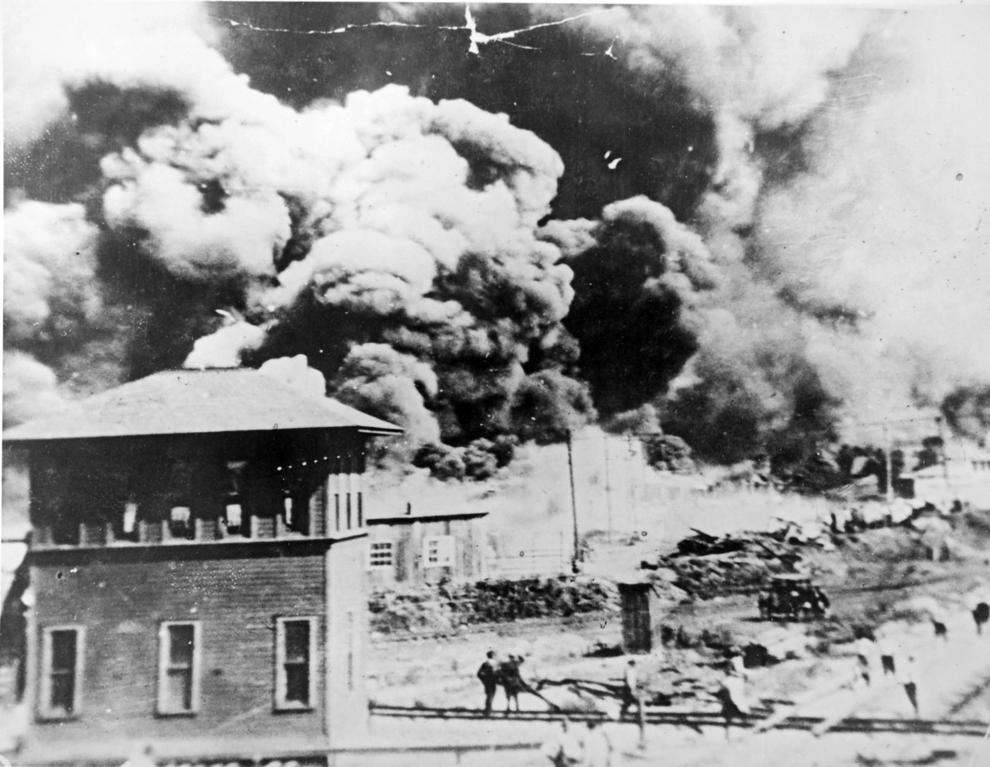 Airplanes flew over Greenwood as it was attacked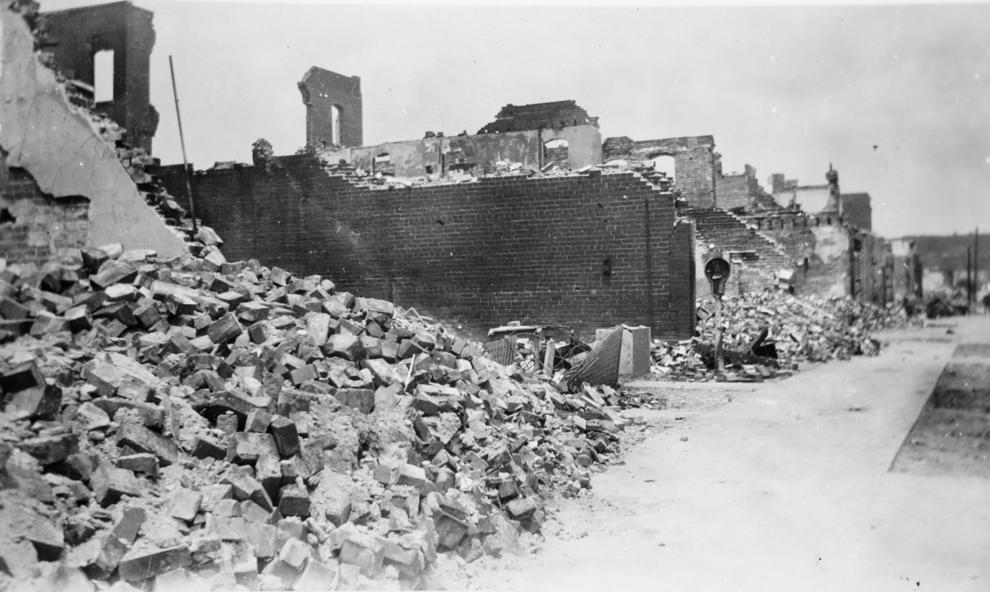 National Guard called in, denies report that machine guns were used to kill dozens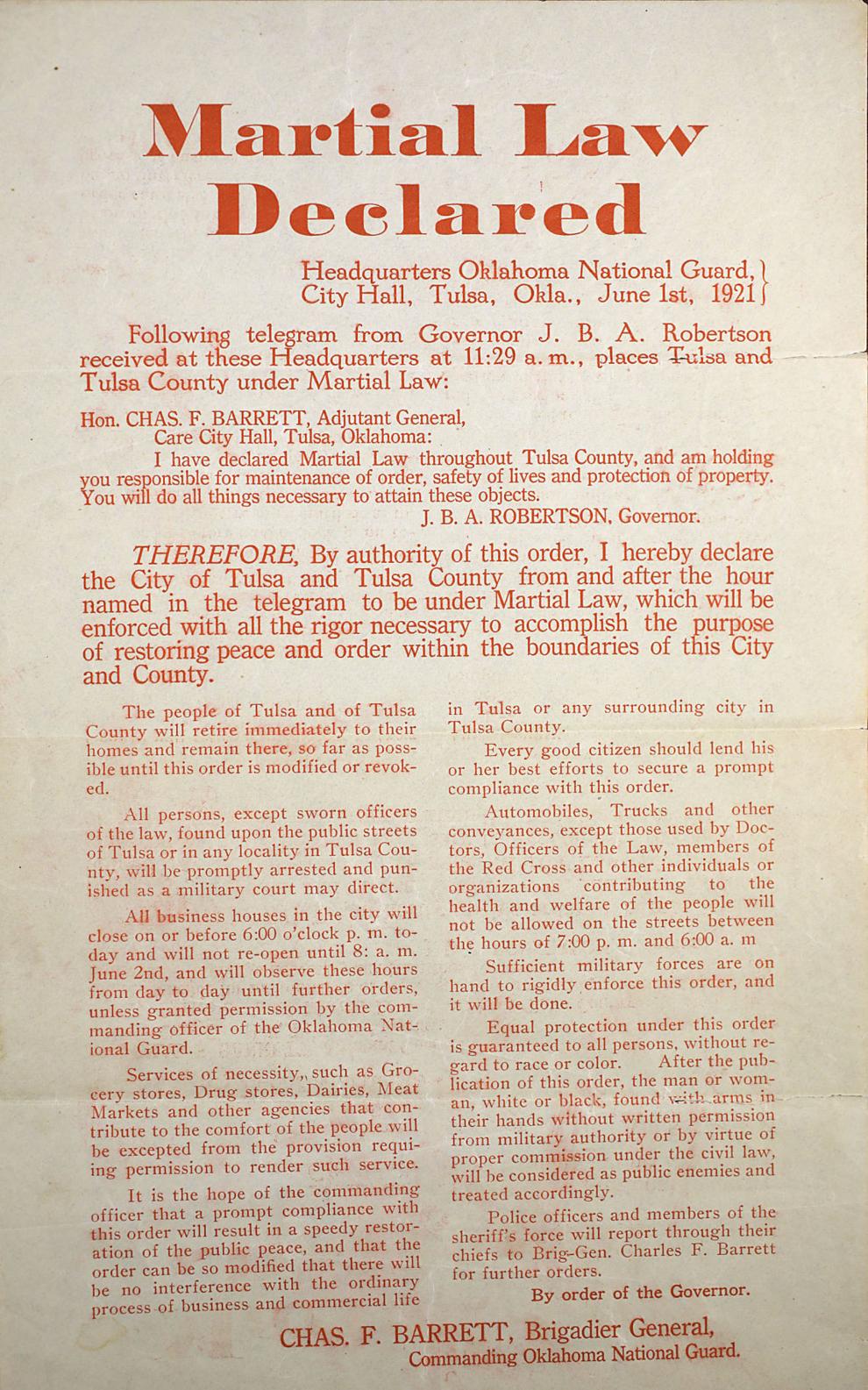 Dr. A.C. Jackson was killed as he tried to surrender in his front yard
Death toll remains unknown; search for graves continues today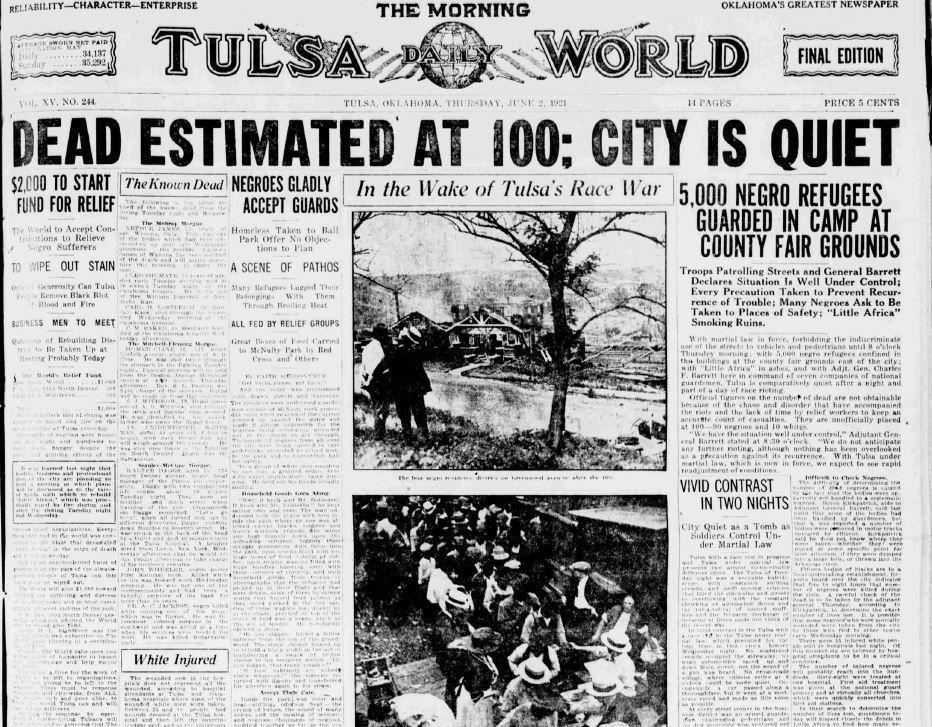 Black Tulsans were marched through the streets and detained at camps throughout city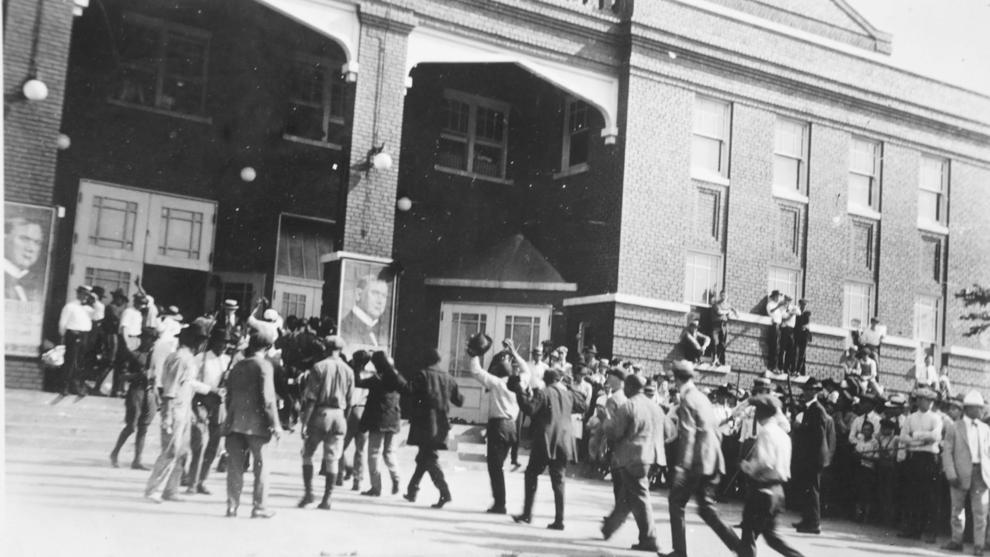 Red Cross reports the massive devastation in Greenwood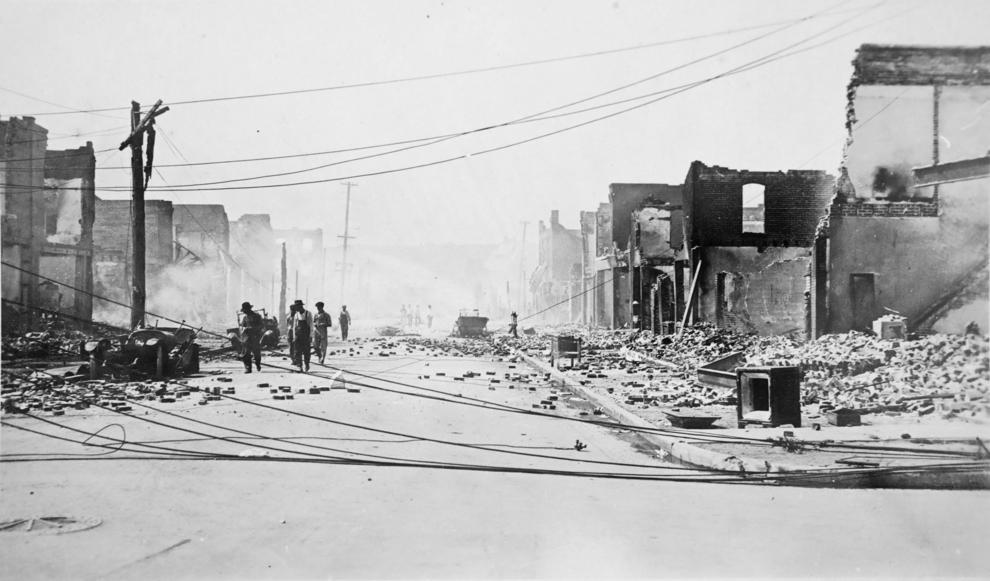 Key locations in Tulsa during the 1921 Race Massacre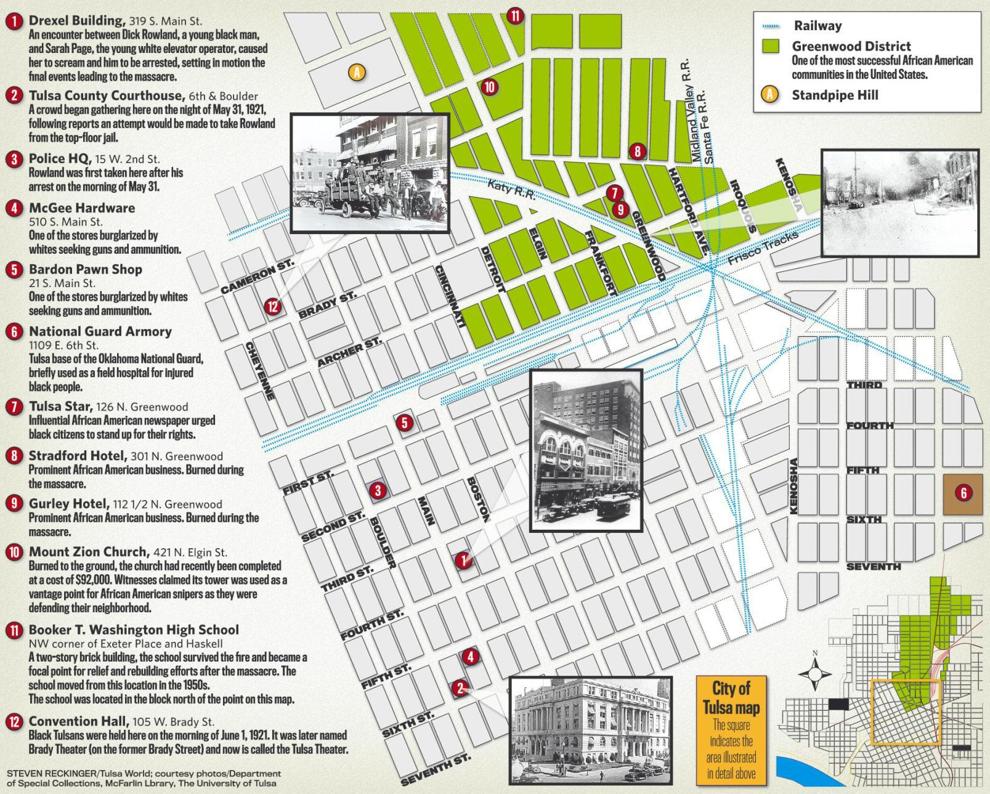 Mount Zion Baptist Church was burned down but, like Greenwood, persevered and rebuilt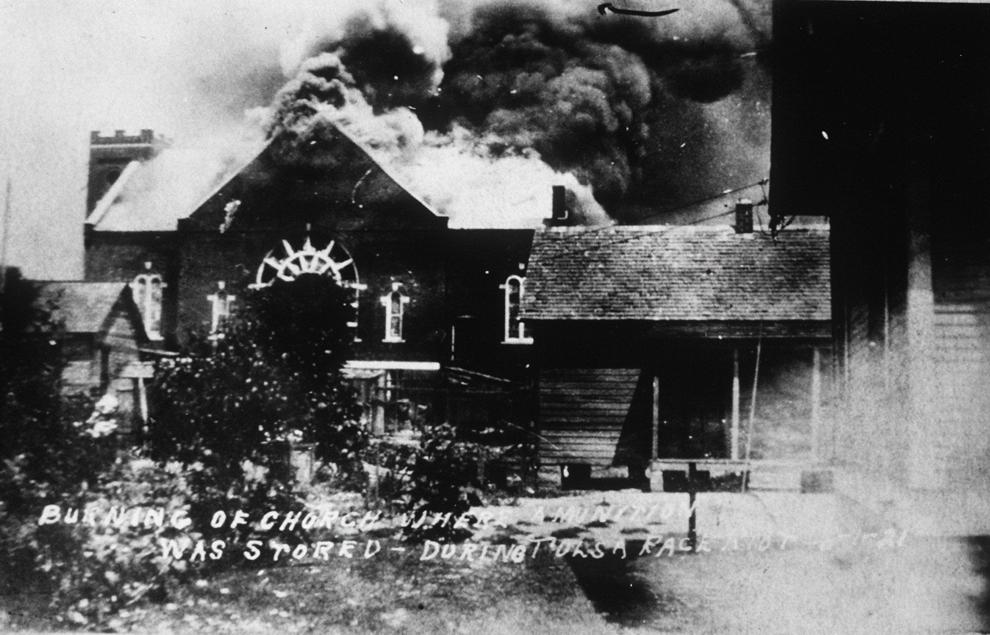 Tulsa Race Massacre: Quotes from survivors, officials and others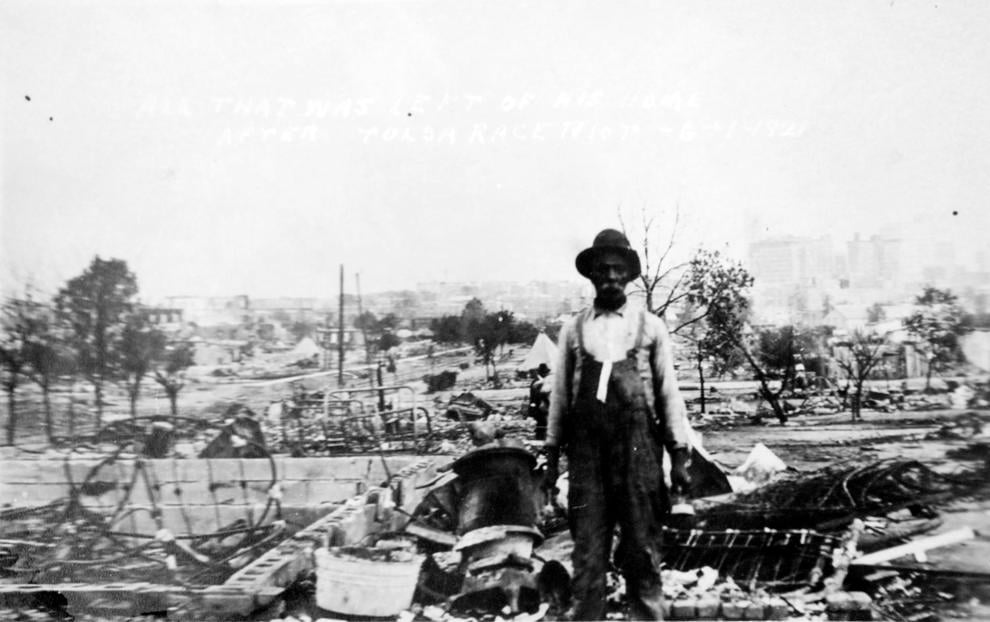 Tulsa Race Massacre: Recommended reading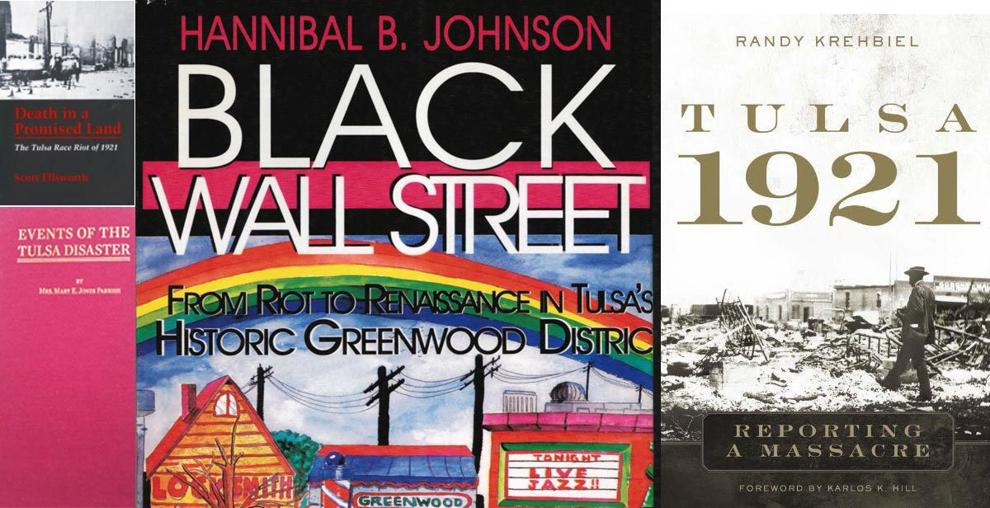 Tulsa Race Massacre / The Tulsa World Library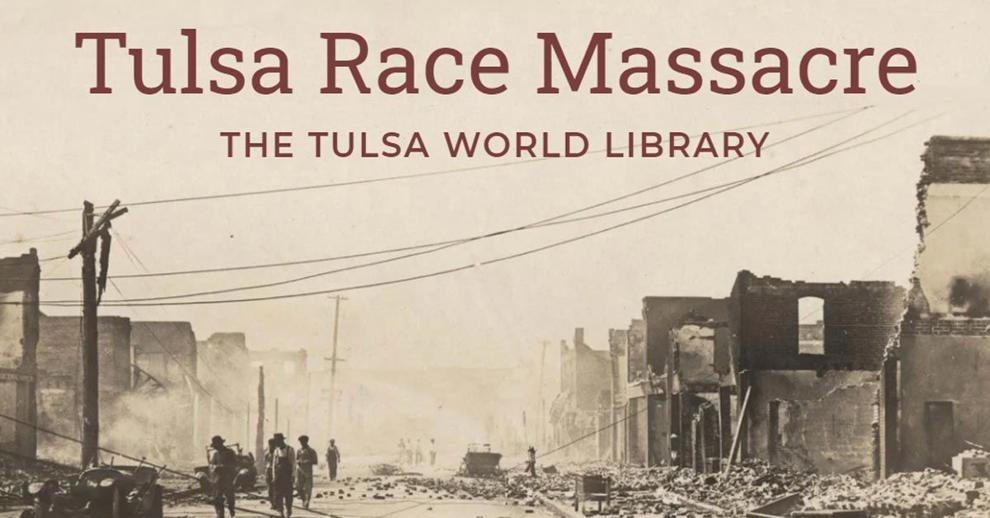 Tulsa Race Massacre: Was 1921 the first aerial assault on U.S. soil?
Tulsa Race Massacre / The Tulsa World Library: See all of the coverage of the race massacre in this special report. 
---
"The first time Americans were terrorized by an aerial assault was not Pearl Harbor," a CBS News story says leading up to coverage this weekend of the 1921 Tulsa Race Massacre.
"Scott Pelley reports on a race massacre in which an estimated 300 people, mostly African American men, women and children, were killed, and aircraft were used to drop incendiary devices on a black neighborhood in Tulsa, Oklahoma. The Greenwood Massacre of 1921 has been largely ignored by history, but Pelley finds a Tulsa community seeking to shed more light on what's been called the worst race massacre in history," a preview reads for a "60 Minutes" story airing 6 p.m. Sunday on CBS.
Context for viewers: Six airplanes circled the Greenwood area during the morning hours of June 1.
What they were doing, and why there were so many, has long been a matter of passionate debate. Many people believe they were used to shoot at people on the ground and bomb Greenwood.
Officials said the small craft, generally thought to be two-seat, single-engine Curtis "Jenny" biplanes, were merely keeping track of activities on the ground and relaying the information through written messages dropped in weighted metal cylinders attached to streamers.
To what extent this explanation was initially challenged is unclear, but in October 1921 the Chicago Defender published a story in which it said Greenwood had been bombed under orders of "prominent city officials."
The story cited a Van B. Hurley, who the newspaper said had given a signed statement to Elisha Scott, a Kansas attorney.
Scott filed dozens of lawsuits on behalf of victims but doesn't seem to have ever entered the Hurley affidavit into the record. There is no record of a Van B. Hurley living in Tulsa around the time of the massacre or that anyone by that name ever belonged to the Tulsa police force.
But that doesn't mean the story did not have substance. Many people believed city officials were behind the burning of Greenwood, and the explanation that the squadron of planes was only used for surveillance struck some as suspiciously thin.
Certainly the planes had a great psychological impact on many. For example, Mary Jones Parrish wrote about them in her account, as did prominent attorney B.C. Franklin in his.
The Defender story said the planes dropped "nitroglycerin on buildings, setting them afire."
But nitroglycerin is an explosive, not an incendiary. It is also highly unstable and dangerous.
That has caused some to speculate that something like Molotov cocktails might have been used, or "turpentine balls" — rags soaked in flammable liquid and wrapped around the head of a stick.
There are several practical reasons why trying to light and throw incendiary devices from an open cockpit airplane of that era would seem a difficult, dangerous and even foolish idea.
But that doesn't mean it wasn't done.
---
Tulsa Race Massacre / The Tulsa World Library: See all of the coverage of the race massacre in this special report. 
---
Tulsa Race Massacre: This is what happened in Tulsa in 1921
Tulsa was home to one of the most prosperous African American communities in the country. Businesses flourished along Greenwood Avenue — dubbe…