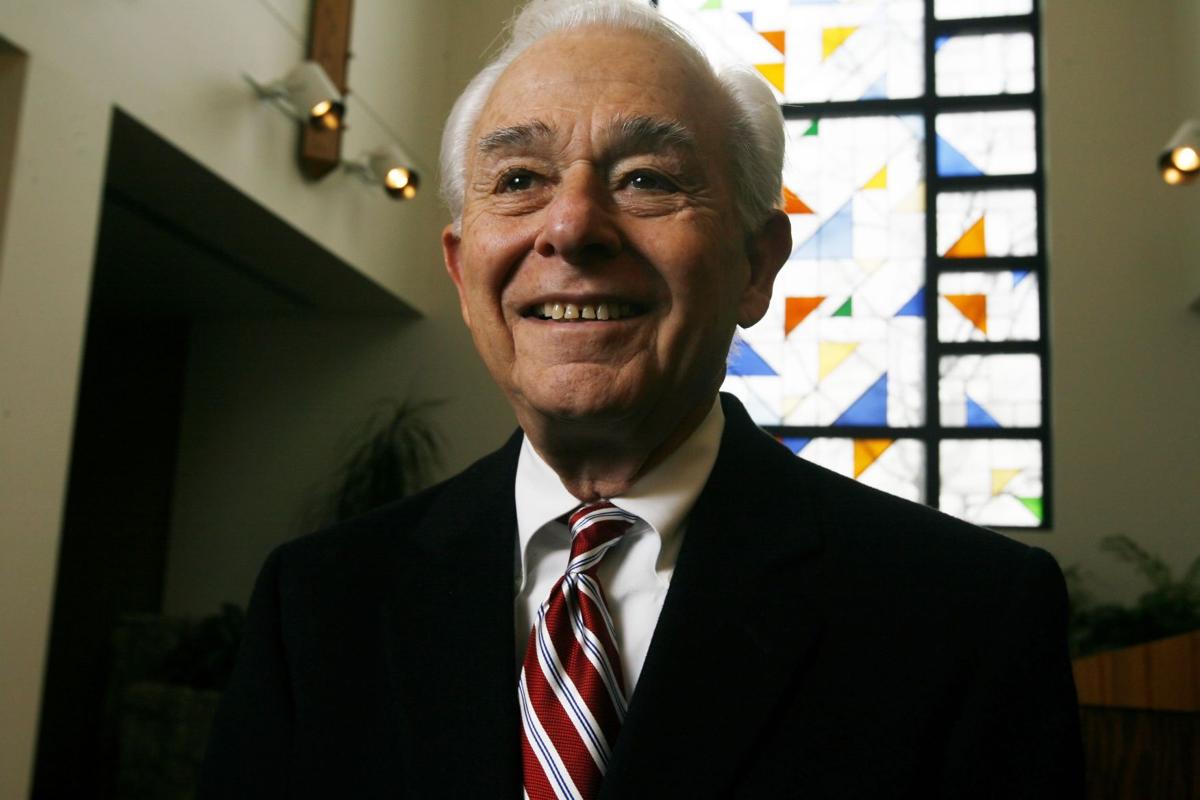 ---
Chester Cadieux, who as co-founder of the Tulsa-based QuikTrip convenience store chain helped build it into a dominant regional brand that has long ranked among the best companies to work for nationally, died Monday at his home in Tulsa.
Cadieux and Burt Holmes opened the first QuikTrip in 1958 in Tulsa.
Today, the Cadieux family is behind some 700 QuikTrip gas station and convenience stores across 11 states in the Midwest and South. Just two weeks ago, the company was named to Fortune's Best Places to Work list for the 14th straight year.
In addition to his place as co-founder, Cadieux served 45 years as company president and CEO. His son, Chet Cadieux, is now the company's CEO.
Consistent with a value he instilled in his company — community-mindedness — Cadieux was active in Tulsa, volunteering his time and leadership to various organizations.
He was a former chairman of Tulsa United Way and had also helmed its annual fundraising campaign.
He had also served on and chaired the boards of Tulsa River Parks and Phillips Theological Seminary in Tulsa.
He had served on the University of Tulsa board of trustees.
Among his honors, he was a member of TU's Business Hall of Fame, the Tulsa Hall of Fame and Oklahoma Hall of Fame.
Tulsa Mayor Dewey Bartlett said: "Mr. Cadieux brought the first QuikTrip to Tulsa, offering customers not only convenience, but a great way to start and end their day, and he built a respected company that is known as a great place to work. Chester had a heart for people, especially those in need of vital community services for their families. Our beloved city is certainly a better place – not only for the amazing company he built, but for his many community contributions."
Mike Neal, president and CEO of the Tulsa Regional Chamber, said:
"Chester's successful legacy as one of Tulsa's most celebrated entrepreneurs is a testament to the stellar growth of the company he cofounded, QuikTrip, and its loyalty to its employees and commitment to its hometown. We lost a true visionary business leader today, and our thoughts are with the Cadieux family and the entire QuikTrip organization."
Born and raised in Tulsa, Chester E. Cadieux was a 1950 graduate of Central High School.
He graduated from the University of Oklahoma with a degree in business administration and then served in the Air Force.
After starting in the printing business, Cadieux founded QuikTrip in 1958 with Holmes, a former school chum.
Holmes, an insurance salesman, had developed the business concept for a convenience store but needed someone to help make it a reality.
Cadieux talked about his role in previous interviews, and in his book, "From Lucky to Smart: Leadership Lessons from QuikTrip."
"Bert was the entrepreneur. I was the kamikaze. Every start-up business needs a kamikaze — Someone not afraid to work, take risks."
The duo opened their original QuikTrip location at 5204 S. Peoria Ave.
Things did not go well at first, though, and it was largely from that experience, Cadieux said, that he coined the company philosophy: "Always do something wrong the first time."
But after five years, with Cadieux working nights at the store for $100 a week, QuikTrip had expanded to multiple locations around Tulsa, and was poised to make its presence felt regionally.
Cadieux, whose secret, according to the company, was to "hire good people and promote from within," would lead the chain beyond Oklahoma, expanding and gaining market share across the Midwest and Southeast, helped by being one of the first convenience store chains to be open 24 hours.
"Chester's vision, keen wit, insistence on fairness and marvelous ability to mentor people will never be forgotten," QuikTrip spokesman Mike Thornbrugh said in a statement for the company. "He humbly professed to be 'luckier than smart,' and over half a century Chester grew a small neighborhood convenience store into a company that is consistently recognized as one of the nation's best places to work. ... His greatest love was for his family. Our hearts go out to them and to all who were touched by Chester's extraordinary gifts."