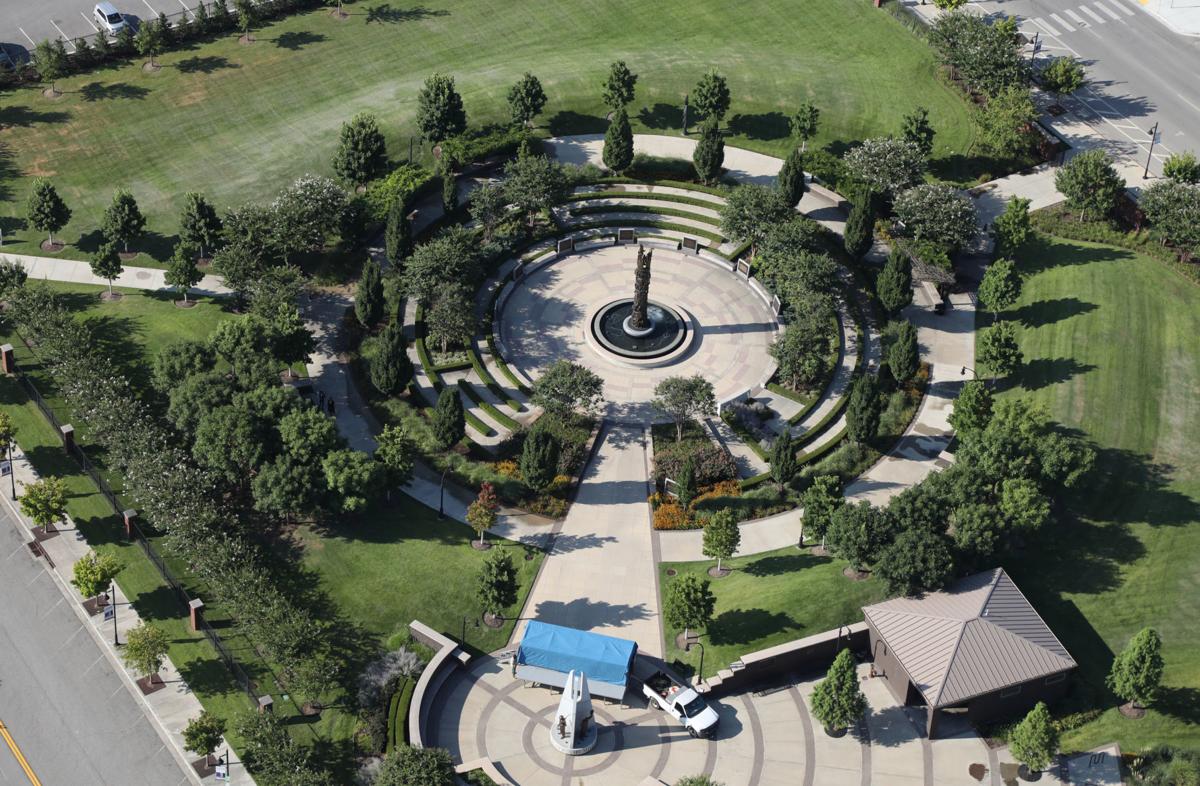 The public is invited to share messages and artwork with themes of reconciliation and social justice through the community art project "And Justice for All: No More Silence," an initiative of the John Hope Franklin Center for Reconciliation and 16 community organizations.
Work reflecting themes of reconciliation and social justice can be displayed on the fence at Reconciliation Park, 321 N. Detroit Ave., beginning Thursday.
"It is of the utmost importance that Tulsa's organizations working in the fields of reconciliation, justice, education, religion, and community come together in this critical time when our city, state, and nation are divided," said Jean Neal, program, development, and events manager for the John Hope Franklin Center for Reconciliation. "This art project is one way to bring our community together by expressing our community's authentic voices."
The project is intended to help heal and unite Tulsa through positive and constructive expression and is designed as an alternative form of protest to mass gatherings during the coronavirus pandemic. Organizers hope people of all ages and backgrounds will contribute to the project, which will evolve organically over the next few weeks.
Using their own materials, Tulsans can create their artwork or message and then bring the work to Reconciliation Park during park hours, 8 a.m. to 8 p.m. daily. Work can be displayed on the external east side fence of Reconciliation Park facing Elgin Avenue. Work may be attached with tape or the provided zip ties; please refrain from using wires or other abrasive materials that could damage the fence.
Organizers request that community members wear masks when visiting the park to help protect vulnerable populations from COVID-19 infection.
Local artists will be among the first to display work on the fence; however, no artistic talent or experience is required to participate. The only requirement is that the work reflect the mission of the John Hope Franklin Center for Reconciliation, to promote reconciliation and generate trust, or the work will be removed.
In conjunction with the community art project and Juneteenth, the Woody Guthrie Center and its Folk the Vote initiative will have voter registration tables available at Guthrie Green on Friday, June 19 and Saturday, June 20 from 10 a.m. to 3 p.m. Volunteers will be ready to assist with the registration process.
"We encourage everyone to make sure your voice for peace and unity is heard by voting," said Deana McCloud, executive director of the Woody Guthrie Center.
The John Hope Franklin Center presents the project in partnership with Fire in Little Africa, the George Kaiser Family Foundation, the Greenwood Cultural Center, Jewish Federation of Tulsa, Mita's Foundation, Oklahoma Center for Community and Justice, Poetic Justice, Sherwin Miller Museum of Jewish Art, Tulsa Artist Fellowship, Tulsa Sports Commission, Tulsa Community College, TCC Hispanic Student Association, Tulsa Historical Society, Tulsa Office of Film, Music, Arts, and Culture, VisitTulsa, and Woody Guthrie Center.