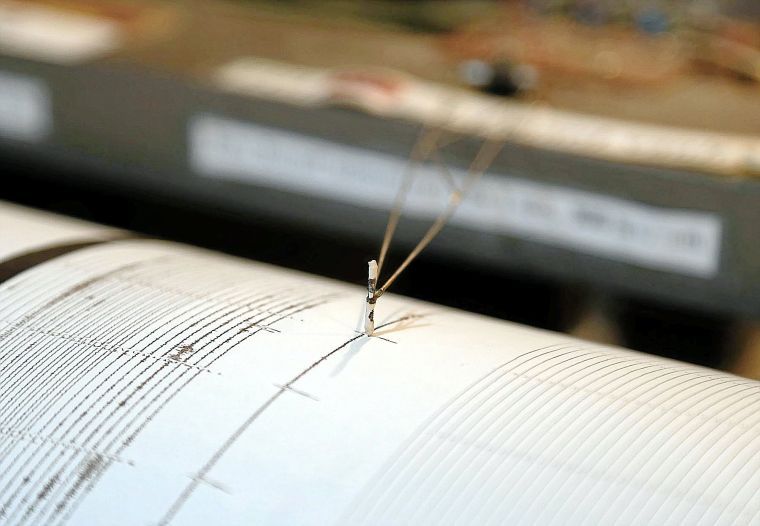 ---
In a case expected to set a precedent for future earthquake claims in Oklahoma, the state Supreme Court will consider whether two oil companies can be held liable in state court for injuries a Prague woman suffered during the 2011 earthquake.
An attorney for one of the companies has said the lawsuit, if successful, would cause energy companies to abandon wastewater disposal wells across the state.
"These wells will become economic and legal-liability pariahs," attorney Robert Gum told a Lincoln County judge during an October hearing in the case. Gum represents New Dominion LLC, a Tulsa-based oil and gas company, in the lawsuit.
Spess Oil Co., based in Cleveland, Oklahoma, is also named as a defendant. Gum and attorneys for Spess Oil Co. have denied the companies are responsible for triggering earthquakes.
The lawsuit by Sandra Ladra of Prague is among dozens of lawsuits filed in the past several years across the country alleging oil and gas companies are responsible for earthquakes. Similar lawsuits seeking class-action status have been filed against energy companies in Arkansas and Texas.
After a Lincoln County judge dismissed Ladra's case for lack of jurisdiction, the Supreme Court opted Dec. 2 to decide her appeal instead of referring it to the state Civil Appeals Court. Attorneys for both sides view that as a sign the court wants to weigh in on issues raised by the lawsuit.
"I think the court has recognized that it's just potentially a very, very significant issue for the state, both for the economy and the industry as it relates to these wells and for the safety of the citizens," Gum said.
Arkansas-based attorney Scott Poynter, who represents Ladra, said: "I think the Supreme Court sees this is a current issue and it's a very important issue."
Poynter also represented plaintiffs in the Arkansas earthquake lawsuits. Those lawsuits were voluntarily dismissed by the plaintiffs in March and Poynter said he could not comment on them.
Court records show the eight Arkansas plaintiffs were in settlement talks with the defendants, which included Chesapeake Operating Inc., before they dismissed the case.
Numerous scientific studies and the U.S. Geological Survey have linked wastewater injection wells to "induced" earthquakes. The wastewater is a mixture of saltwater and toxic chemicals produced by oil and gas operations.
Studies published in Science magazine and elsewhere have found the waste pumped deep into faulted zones causes pressure to build up, triggering earthquakes miles away.
The U.S. Geological Survey cited a study by one of its seismologists and other scientists that found the Prague quake was triggered by three wastewater injection wells nearby. The federal agency warned last year that chances had increased for a damaging 5.5 or greater earthquake in central Oklahoma.
Oklahoma recorded 567 earthquakes last year of 3.0 magnitude or greater, more than in the previous 30 years combined.
While noting earthquakes can be triggered by fluid injection, the Oklahoma Geological Survey has been less willing to link oil and gas operations to specific earthquakes. It found the Prague earthquake was likely the result of natural causes and urged more study.
"We consider a rush to judgment about earthquakes being triggered to be harmful to state, public and industry interests," the Survey states on its website.
"We are taking a measured and scientific approach to addressing issues so that any conclusion that earthquakes are linked to oil and gas activities can be scientifically defensible."
The Survey, based at the University of Oklahoma, is advising the Oklahoma Corporation Commission on the issue. The commission has instituted a "traffic light" system that places some limits on wells in quake-prone areas of the state.
There are about 3,200 active disposal wells in Oklahoma and combined, they pumped 1.1 billion barrels of wastewater into the ground in 2013, records show. That figure represents an increase of about 35 percent over 2010.
Home began to shake
Ladra sued New Dominion and Spess Oil in Lincoln County District Court in August, alleging the companies operated wastewater disposal wells that triggered the Nov. 5, 2011, earthquake near Prague.
A 5.6 magnitude quake — the largest in state history — struck the town about 11 p.m. It was preceded by a 4.8 magnitude earthquake early that morning, and a 4.8 aftershock struck two days later, according to the Oklahoma Geological Survey.
The quakes buckled pavement on U.S. 62 and damaged more than a dozen homes, according to news reports.
Ladra, 63, told the Tulsa World the earthquake was "the most terrifying thing I've ever been through."
She said she had just finished watching a football game with her son in her living room when the largest quake struck around 10:50 p.m. Ladra was sitting in a recliner with her footrest up and couldn't get out of the chair quickly.
"It was like a jet plane hit it or something. ... We had a 28-foot double fireplace that was right by where I was sitting. Big rocks just started coming down from 28 feet up."
A large rock crashed into the glass table beside Ladra and another landed in her lap, gashing her right knee.
"I am so thankful that it landed in my lap because if it had hit my head, I wouldn't be here," she said.
Ladra was treated in the emergency room and has since had two surgical procedures on her knee. She said her doctor told her she needs a knee replacement.
Ladra's family moved out of the home for months while extensive repairs were made, including replacing all plumbing.
"I don't feel safe in my house anymore," Ladra said. "... I really thought we were going to die. It gives you that feeling that your home's not safe anymore. I think that is one of the things it takes away from you."
Before any judge can determine whether the companies could be held liable, the Supreme Court must decide jurisdiction.
During a hearing before Lincoln County District Judge Cynthia Ferrell Ashwood in October, attorneys for New Dominion and Spess argued the case should be heard by the Oklahoma Corporation Commission.
The companies were operating properly under permits issued by the commission, they argued, and any matters related to the permit should be heard by the commission.
According to a transcript of the hearing, Gum told the judge the lawsuit could have sweeping impact on the state's energy industry.
"I don't want to belittle the public's concern about earthquake swarms," he said. "I live here, too, and I've sat through them myself. But it's no more important to the people sitting here in this courtroom and the people in this state than this state's economy. ... We need to get this right."
Poynter countered during the hearing that the Corporation Commission did not have jurisdiction over private damage claims arising from oil and gas operations.
"This court is the only place where Ms. Ladra can get damages. This court is the only place where she can get a remedy," he said.
In a ruling Oct. 16, Ashwood sided with the defendants and dismissed the suit, finding "the Oklahoma Corporation Commission is vested with exclusive jurisdiction, power and authority" over oil and gas drilling and related activities.
No date has been set for a hearing in the Supreme Court.
Gum told the World that "while the district court may ultimately have the jurisdiction to adjudicate her claim, she would initially have to go to the Corporation Commission and get the issues adjudicated there. It's a procedural kind of a mess that haunts a lot of oil and gas matters."
Poynter said case law is clear that Ladra's claims should be heard in state courts.
"I fully expect we are going to go back and be tried in front of a jury."
Ziva Branstetter 918-581-8306