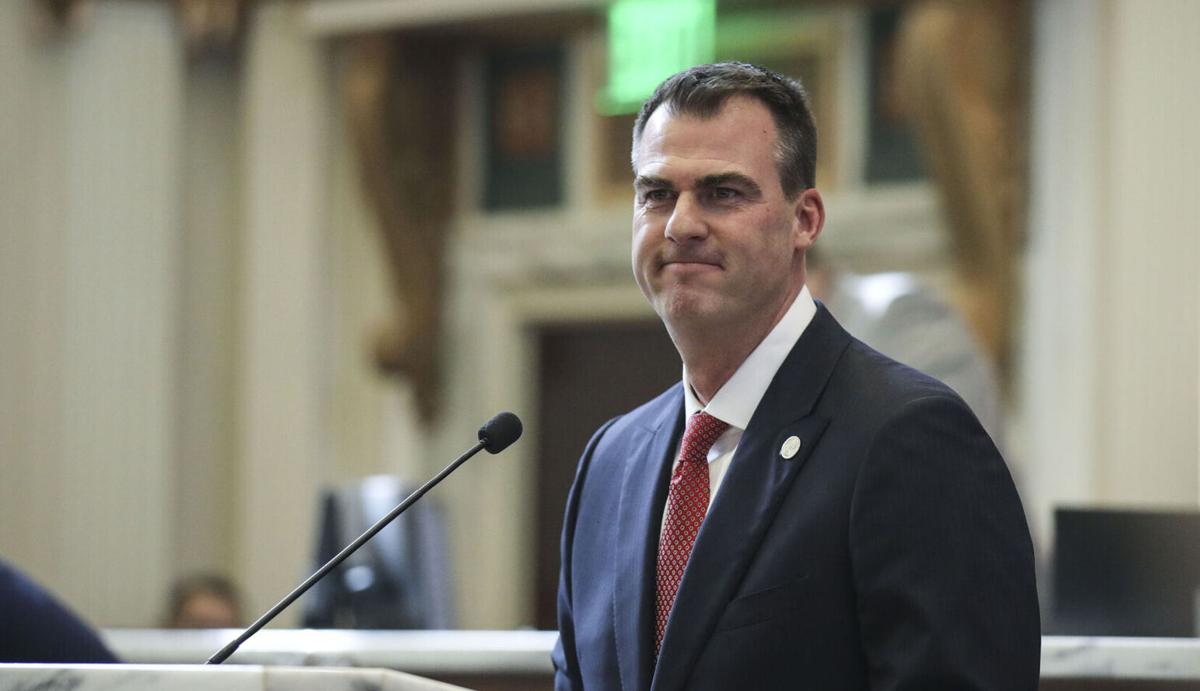 Tribal allies: Oklahoma Democratic Party Chairwoman Alicia Andrews accused Gov. Kevin Stitt of "harassing" the state's tribal governments, most recently by his not renewing hunting and fishing license agreements with the Cherokee and Choctaw nations.
"The dictionary defines harassment as annoying or bothering someone in a constant or repeated manner. This aptly defines what Oklahoma's governor is doing to our proud, indigenous people," Andrews said in a written statement.
"Oklahoma literally means 'red nation' or 'red people's nation.' It's something we all learned in grade school," said Andrews. "It is a shame that the person holding our state's highest elected office is again embarrassing Oklahomans by refusing to renegotiate hunting and fishing rights on Native land."
The Cherokees and Choctaws reacted to Stitt's decision by invoking an 1866 treaty that guarantees them hunting and fishing rights on their reservations, which under the 2020 McGirt decision includes their tribal nations as defined by that agreement.
Stitt insists those rights no longer exist and has sought to curb or extinguish the tribes' semi-autonomous status.
"Democrats are proud to stand with our Native sisters and brothers who are claiming their sovereignty," said Andrews.
Santa Sam: The USDA announced week that Oklahoma will receive $554.8 million in loans and grants for rural electrification and water infrastructure.
The largest share, $234.7 million, is headed to Western Farmers Electric Cooperative. The East Central Electric Cooperative, whose service area includes southern Tulsa County, Okmulgee County and eastern Creek County, is getting $178.8 million.
Separately, Oklahoma is receiving $20.3 million from the Federal Highway Administration's Emergency Relief program, including $14.6 million for repairs stemming from the April 2019 floods.
Also, the Veterans Administration granted $1.35 million to state-run veterans centers in Claremore, Clinton, Sulphur and Talihina. The money will be used to replace emergency generators at the sites.
Bottom lines: U.S. Sens. James Lankford and Jim Inhofe signed onto an amicus brief in a lawsuit trying to block Biden administration efforts to coerce states into requiring cleaner electric generation. ... Inhofe and Lankford are also among Republicans trying to keep two dozen Navy SEALS from being discharged for refusing COVID-19 vaccination. ... First District Congressman Kevin Hern and the 5th District's Stephanie Bice were among a bipartisan contingent complaining to Commerce Secretary Gina Raimondo about duties on Canadian lumber products. ... Lankford hailed the Biden administration's decision to finish work on barriers in a half-dozen border cities, including San Diego, Tucson and El Paso. ... Oklahoma ranked in the middle of the pack of the Tax Foundation's annual Business Tax Climate Index, and was particularly dinged for high sales tax rates. ... A Hern fundraising flier proclaims the "Democrats are once again trying to ruin Christmas."
— Randy Krehbiel, Tulsa World
---