Curtis Barone checked his cellphone while seated in a lawn chair Tuesday afternoon in the backyard of his Tulsa home.
The 56-year-old was Oklahoma's first confirmed case of COVID-19 and was speaking with a Tulsa World reporter about how, a few days earlier, he also was the first to donate convalescent plasma in Tulsa. The incoming message was from a doctor asking if Barone could donate again soon to another novel coronavirus patient who matched his blood type.
Unfortunately, Barone couldn't yet due to a 28-day wait period. But the inquiry underscores the importance of those who have recovered from the viral disease coming forward to donate the COVID-19 antibodies in their blood in hope of helping others.
"I'm one person with one blood type, but there's several different blood types out there," Barone said. "It goes back to what part can an individual play in a role in helping us as a community and society overcome this. If you've had COVID-19 and you're able to give plasma and you meet the conditions then I'd encourage everybody to do it."
The U.S. Food and Drug Administration has tapped The Mayo Clinic to coordinate the nationwide investigational new drug therapy to collect and distribute convalescent plasma — an antibody-rich blood plasma — to severely or critically ill COVID-19 patients.
Hospitals in Oklahoma are joining in, including Ascension St. John, Saint Francis Health System, OSU Center for Health Sciences and Hillcrest HealthCare System in Tulsa.
The Oklahoma Blood Institute collected its first Tulsa plasma donation Tuesday. OBI's statewide registry had 80 people who had signed up. The OBI's first plasma sample donated was announced April 9.
The American Red Cross has two donors scheduled to give this week in Tulsa, which will make three after Barone's plasma was taken April 9.
Dr. Matthew Coleman, medical director for American Red Cross in the Southwest and Central Plains, said bottlenecks are occurring at the qualification checkpoint and with donor scheduling.
"This process is just beginning and the pace is certainly accelerating," he said.
The Ascension St. John patient who received Barone's plasma infusion Saturday night had been on a ventilator for a week, improving enough by Monday afternoon to be weaned off the ventilator with a good prognosis for recovery.
The doctors can't unequivocally tie the positive turn in the woman's health to the infusion, but that's what they hope to do as more robust data is gathered across the country.
Coleman said this is one of the oldest forms of transfusion therapy known to humans. It's been well-established that blood taken from a person who has recovered from a disease can potentially help someone suffering from that same disease.
"Of course, before we knew about blood types and things like that it was a real iffy proposition," he said. "Now it comes up again every time there's a fast-moving new or novel incident like this.
"It's a very good way to do it. We're harvesting the antibodies that people naturally build to fight off the infection and give them to someone whose body hasn't been able to produce those antibodies yet because it takes time to build those up."
Coleman said each plasma donation can treat one to two patients, depending on whether the physician decides to give both doses to one patient. There is a 28-day wait before a donor can give again.
"We're hoping that given the very large number of recovered patients there are in the United States that we'll be able to manage the flow of new patient needs with the large number of existing patients being able to give in that 28-day interval," Coleman said.
Researchers are hustling to develop a large-scale antibody test which, while difficult to estimate a timeline, Coleman thinks could be achieved in a measure of weeks rather than months with a concerted effort to do so.
He said requirements to donate include that a person have a positive test, as well as negative testing to demonstrate recovery, and be symptom free for 14 days. Or if the person has a positive test but can't access a test to confirm recovery, the donor must be without symptoms for 28 days.
People who are suspected of having had the disease but weren't tested for it aren't eligible to donate — until there is a widespread antibody test available.
"There are a lot of those people out there, not just in Tulsa but of course around the country," Coleman said. "And given the high rate that this infection has of minimal symptoms, there's a lot of people who are going to be surprised to find out that they had the virus once and may not have known it."
Ascension St. John is participating in a clinical study of a drug typically prescribed for rheumatoid arthritis that researchers hope will reduce inflammation in the lungs of severely ill COVID-19 patients.
Dr. Anuj Malik, director of infection control at Ascension St. John, said he wants to attempt to offer every coronavirus patient who needs oxygen but isn't enrolled in that study the option of doing a plasma transfusion. He said some recovered patients are beginning to come forward to volunteer and that the hospital is reaching out to others with tests proving recovery.
Saint Francis Hospital and Saint Francis Hospital Muskogee began use of donated plasma Wednesday.
"To date, Saint Francis Health System has had more than 250 patients test positive for COVID-19, and this number includes inpatients and outpatients," said Lauren Landwerlin, executive director of corporate communications for Saint Francis.
"Plasma donors must meet the criteria developed by the FDA to participate in the program. At this time, most of our patients haven't yet met the first criteria related to minimum days of asymptomatic recovery."
Dr. Mousumi Som, chief of staff at OSU Medical Center, said physicians have transfused two patients and that three people are being scheduled to donate.
Convalescent plasma also has been administered to patients at both Hillcrest Medical Center and Hillcrest South, according to a spokesperson.
Gallery: 130 Tulsa restaurants offering curbside service and delivery following closures
***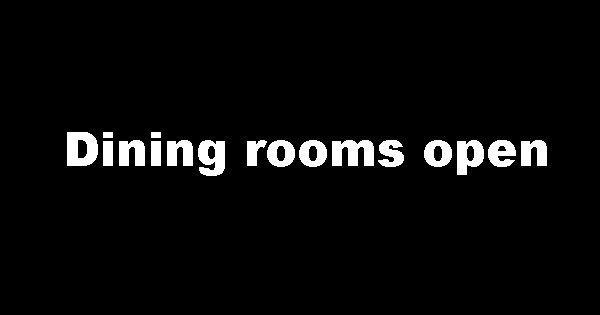 Rib Crib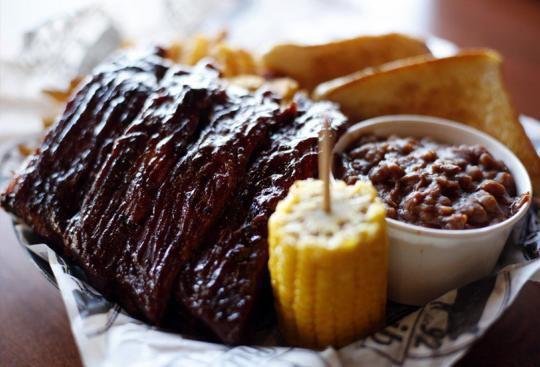 The Bistro at Seville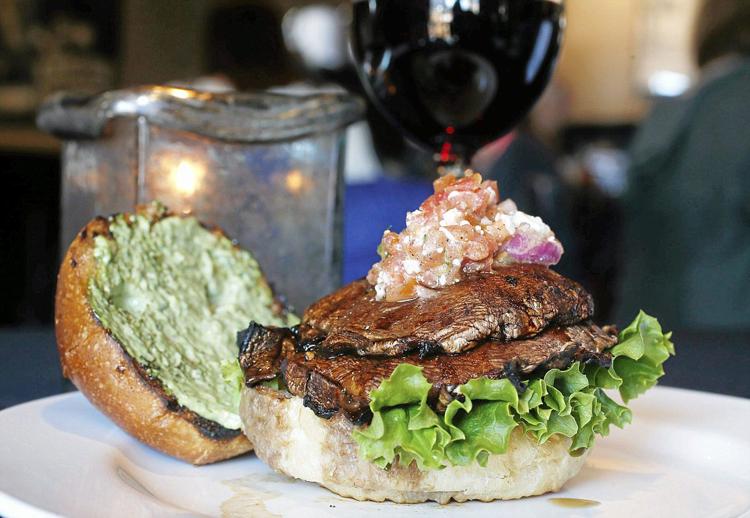 Mahogany Prime Steakhouse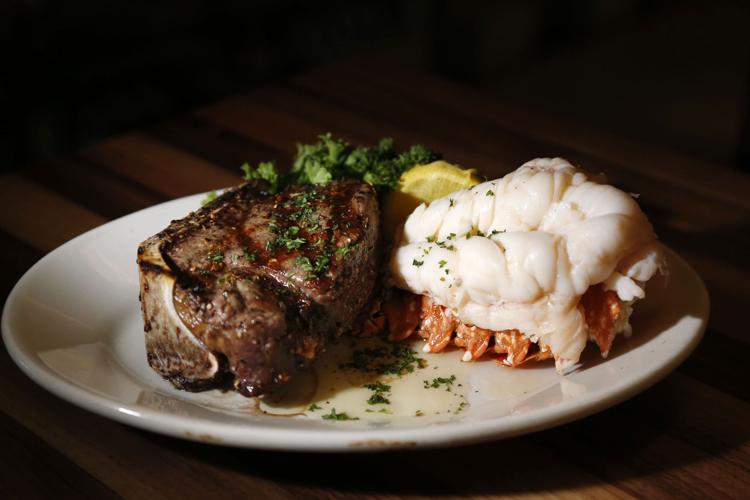 Bluestone Steak House & Seafood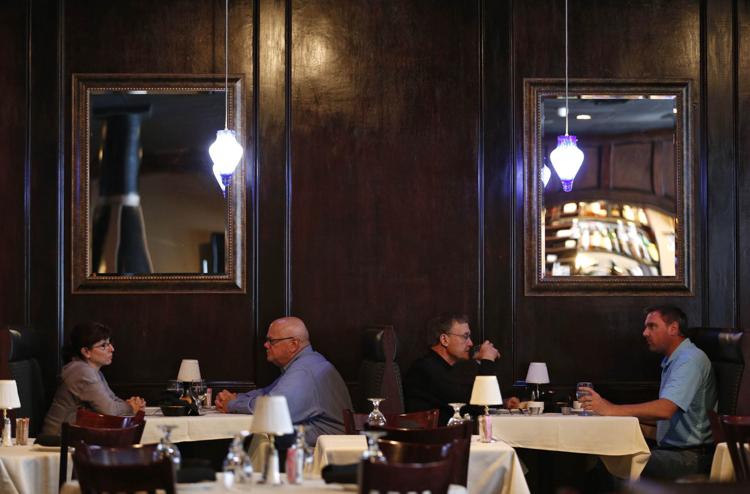 Texas de Brazil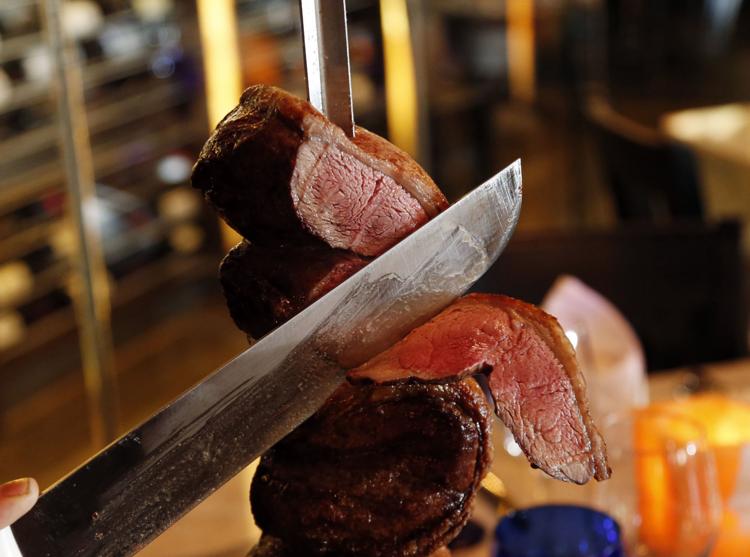 Billy Sims BBQ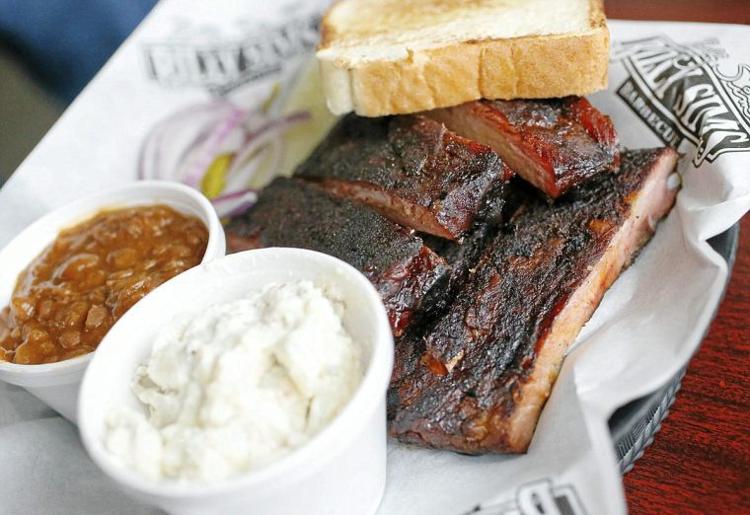 50's Diner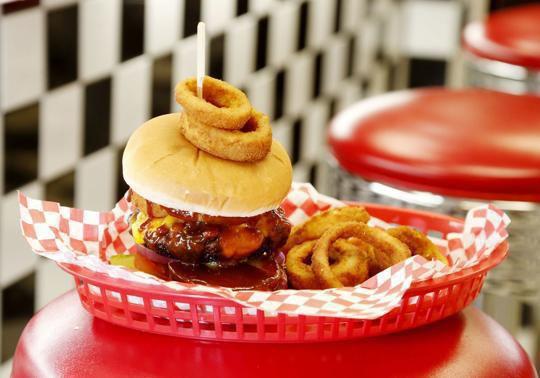 Brookside Diner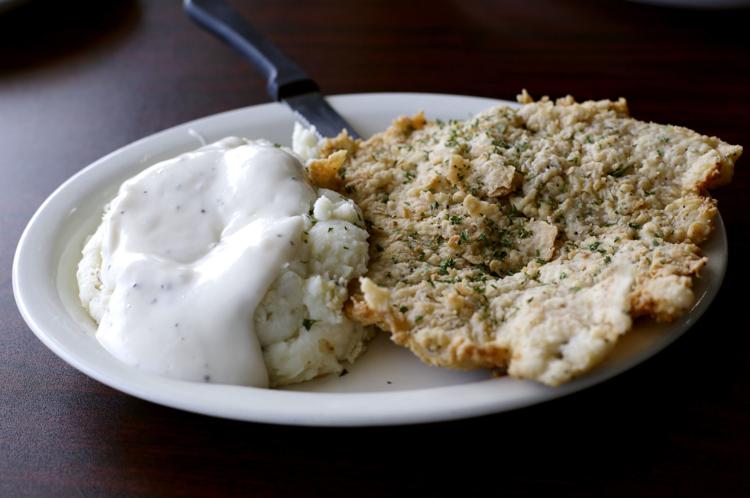 ***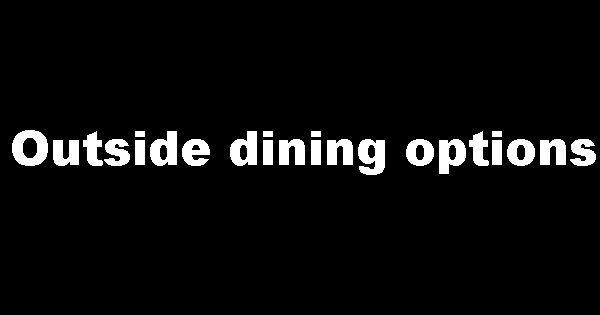 McNellie's Pub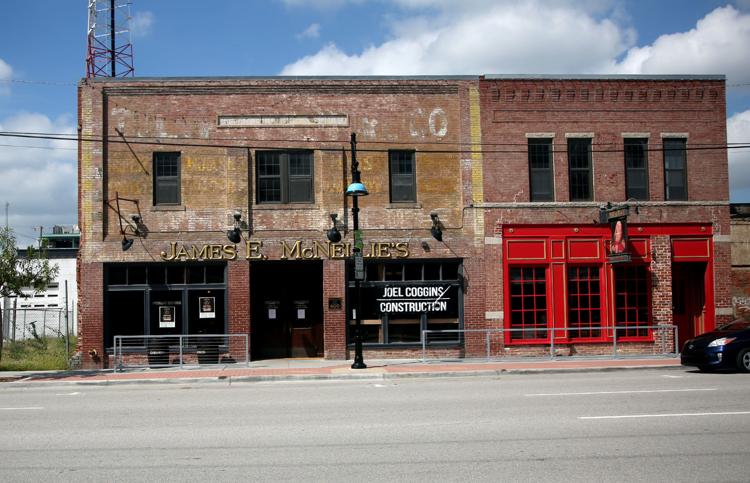 918 Coffee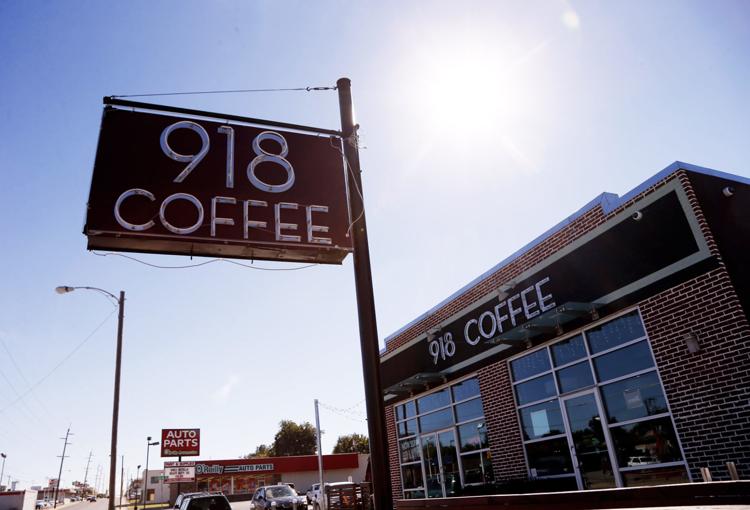 ***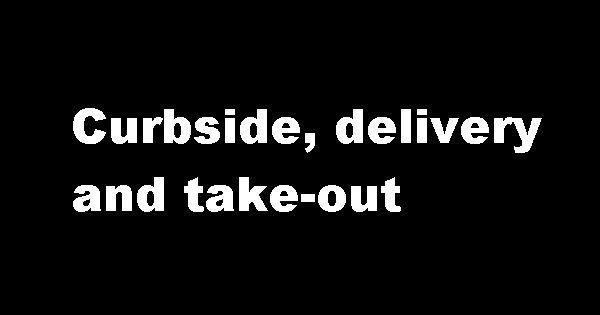 Abuelo's
ah-Sigh-e
Albert G's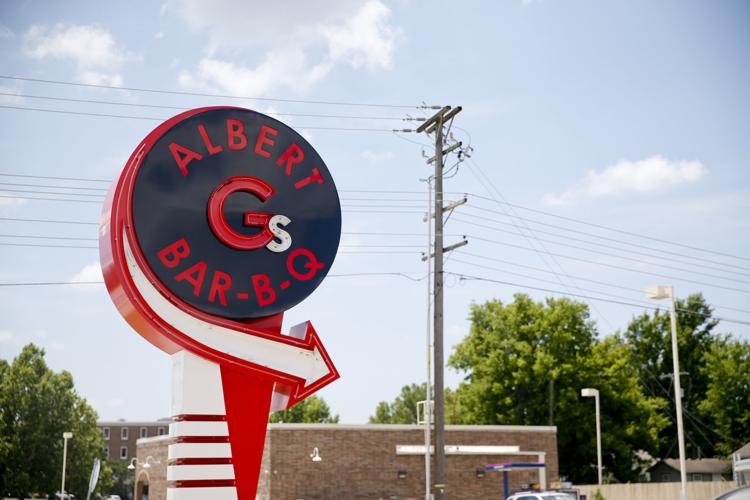 Amelia's Woodfire Cuisine/Amelia's Brasserie and Market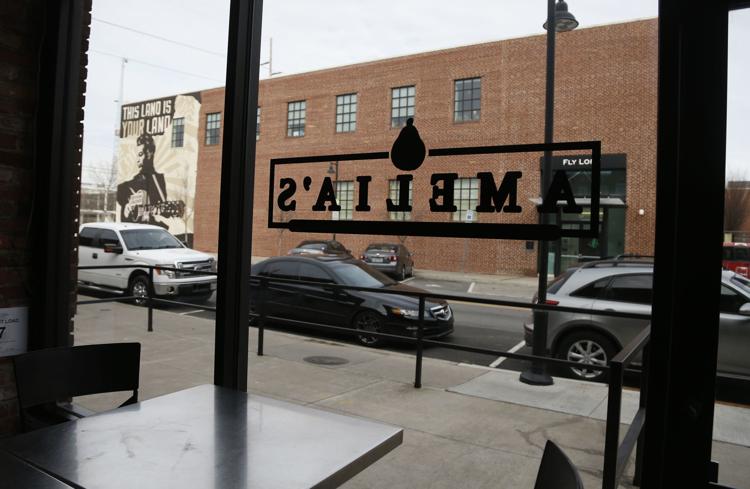 Andolini's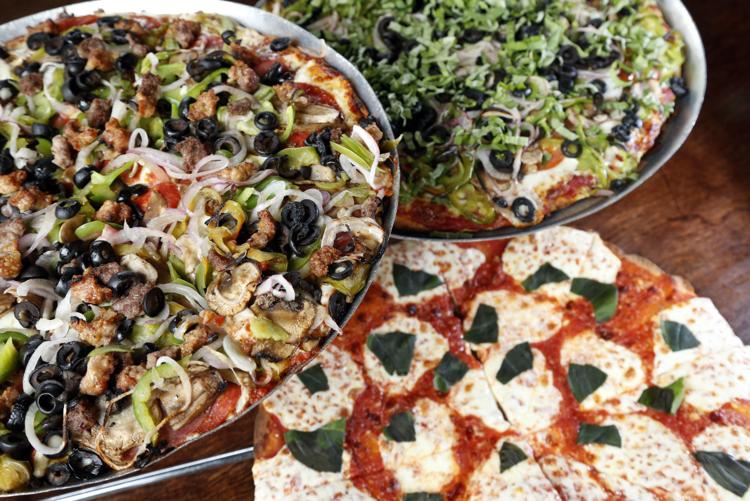 Antoinette Baking Co.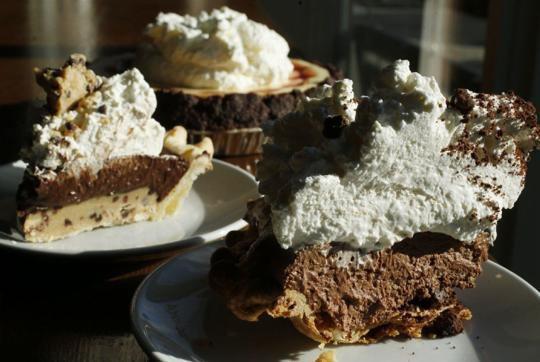 Arby's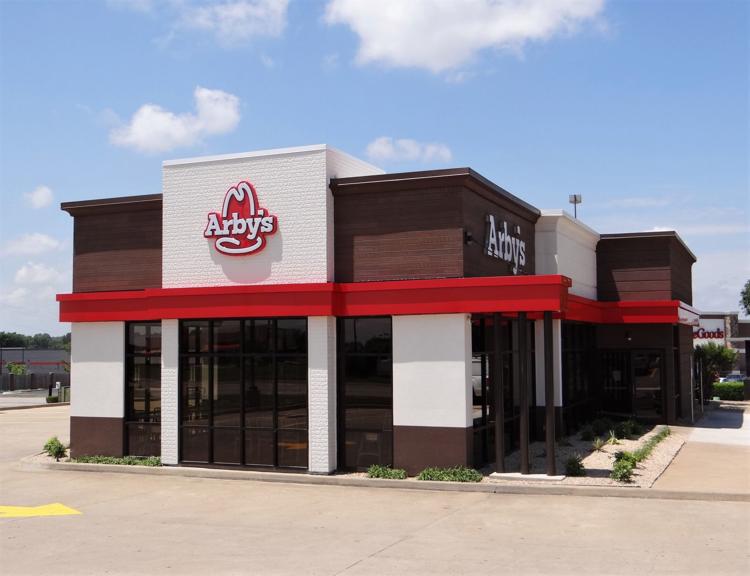 Baskin Robbins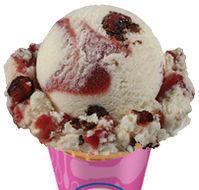 Baxter's Interurban
Bill and Ruth's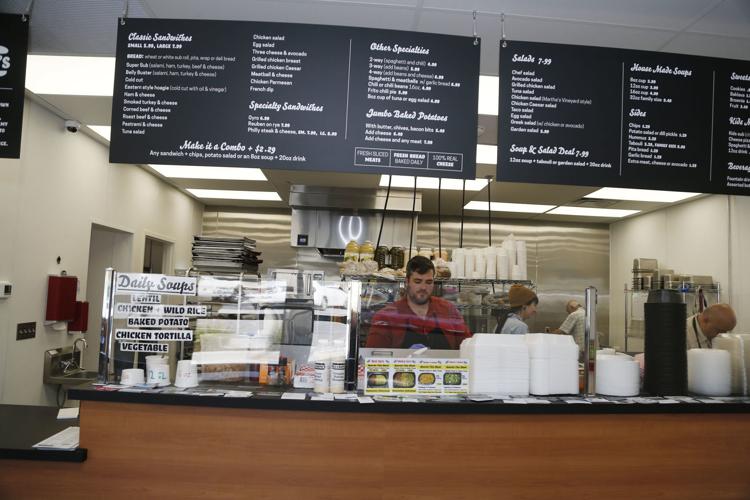 Billy's on the Square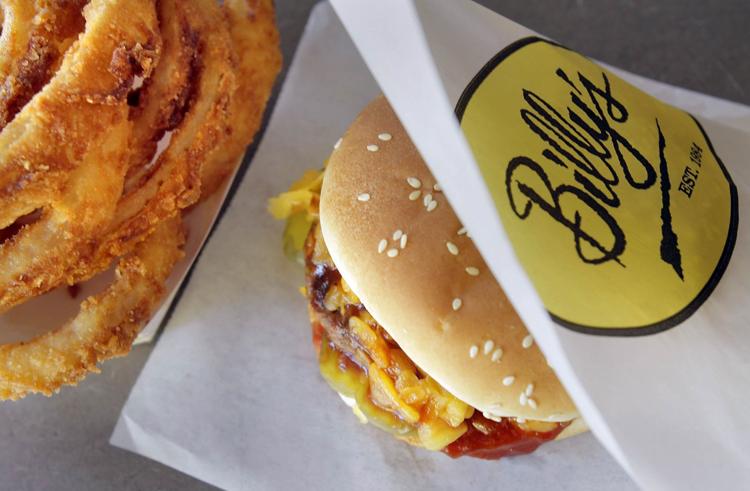 Bin 35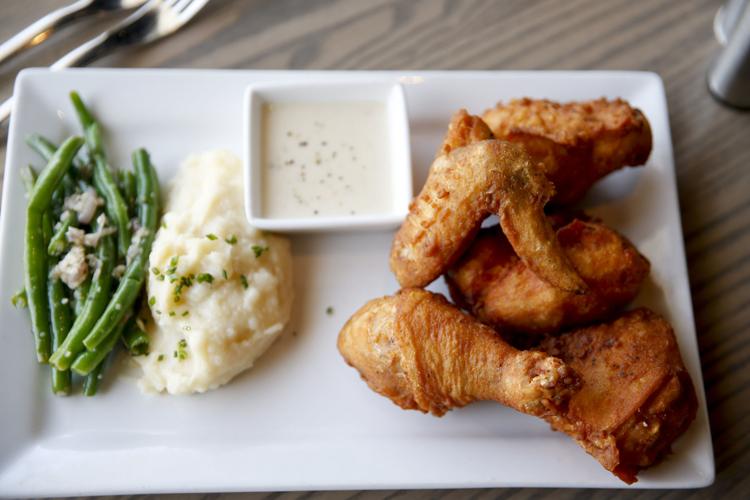 Bird & Bottle
Black Bear Diner
Blue Moon Cafe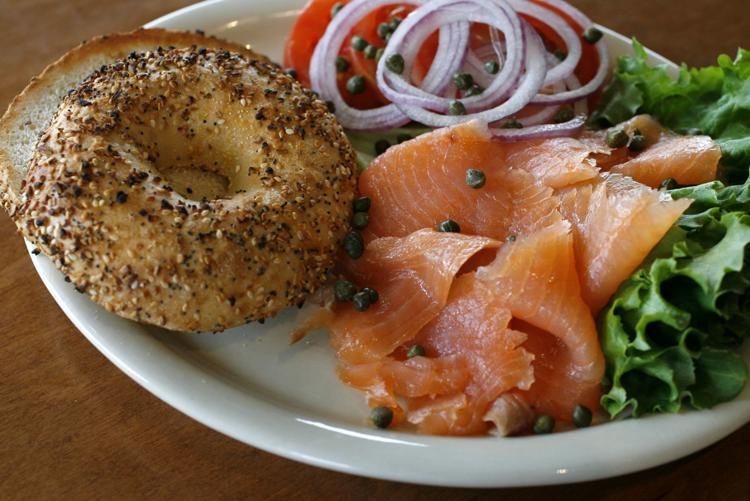 Bodean Restaurant and Seafood Market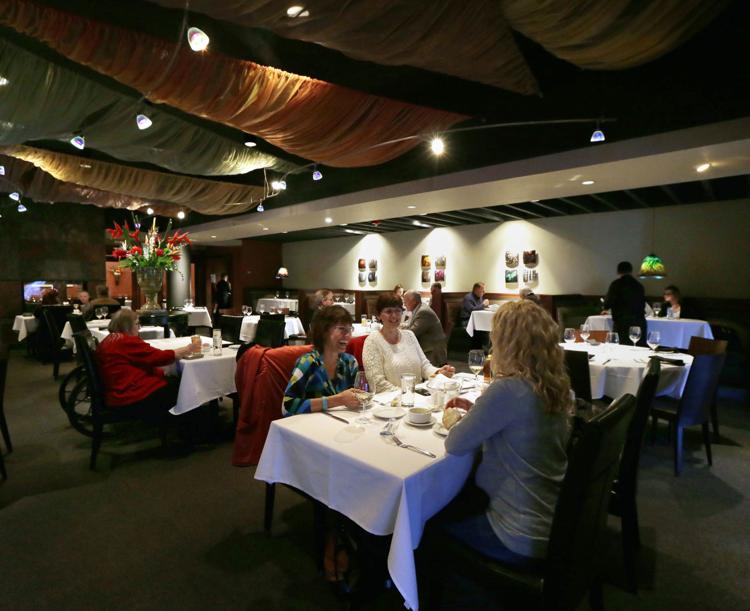 Boston Deli Grill and Market
Bohemian Wood Fire Pizza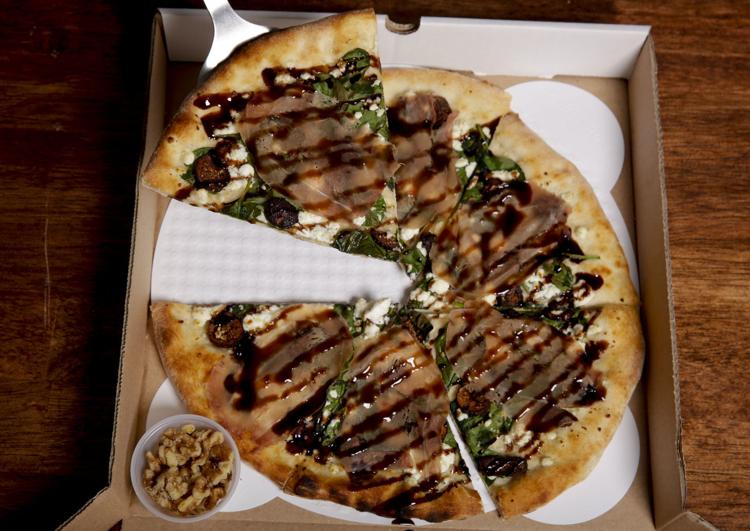 Brookside by Day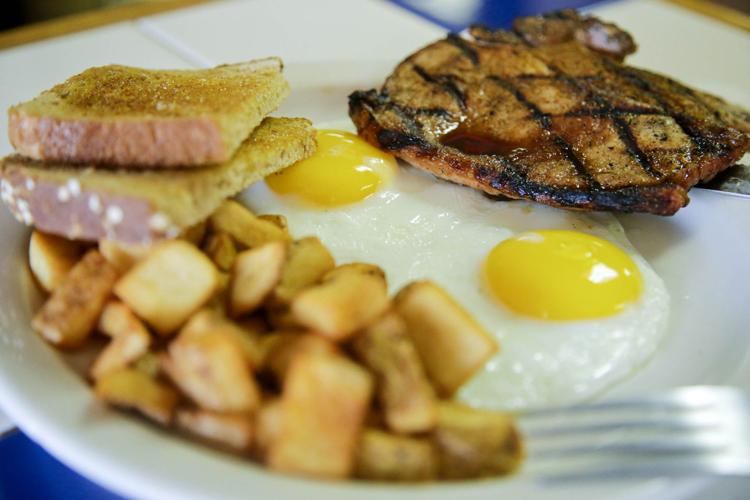 Bros. Houligan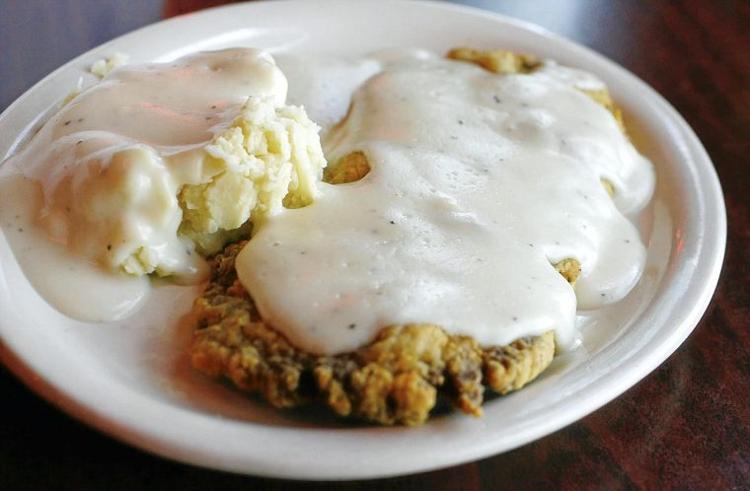 Burn Co Barbecue – Jenks and SoBo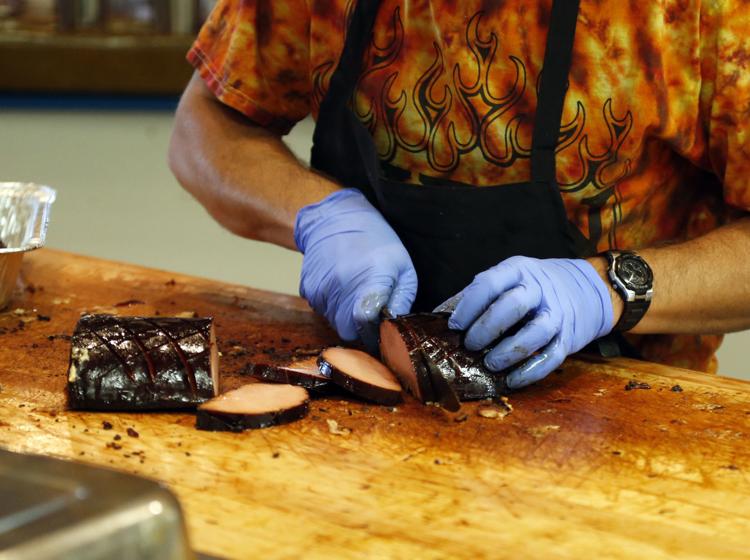 Cafe Ole and Ol Vine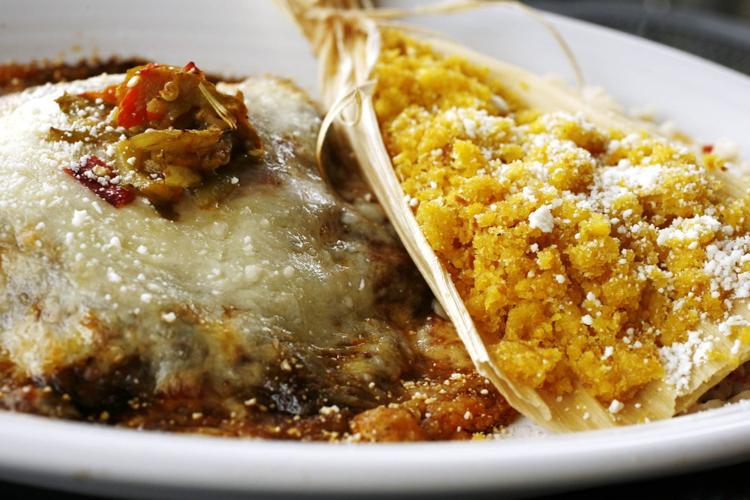 Camille's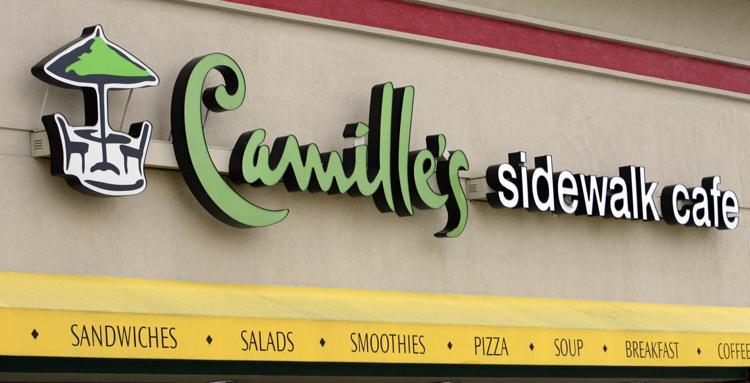 Carrabba's Italian Grill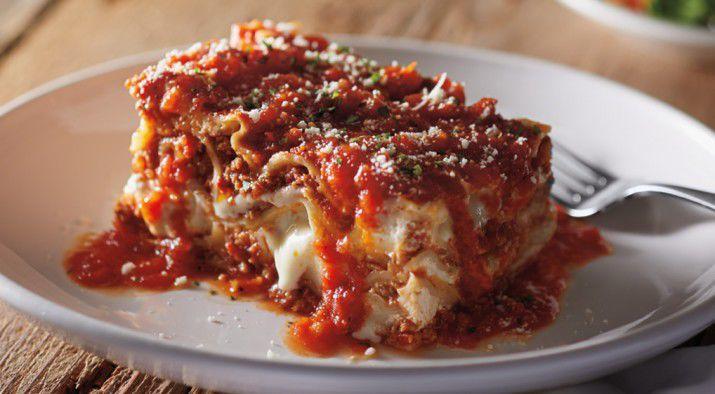 Celebrity restaurant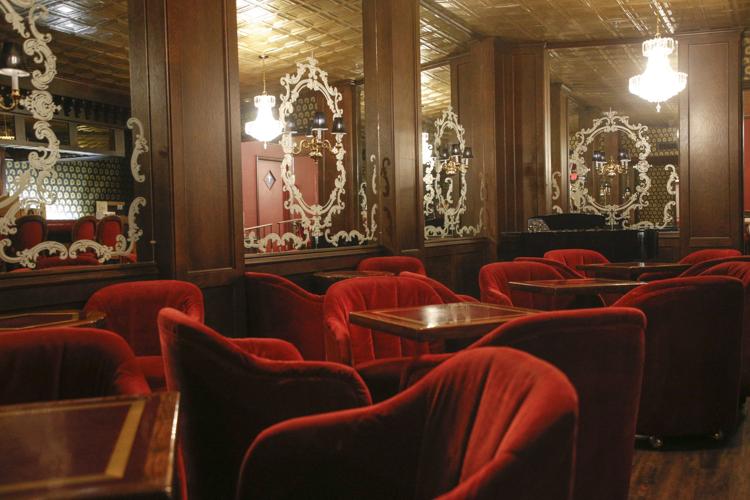 Chalkboard Restaurant
Charlie's Chicken
Chimera Cafe
CHERRY STREET KITCHEN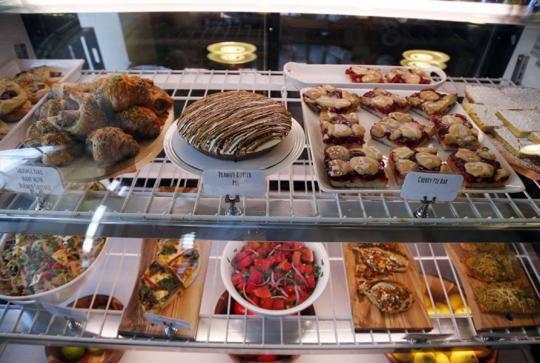 Chuy's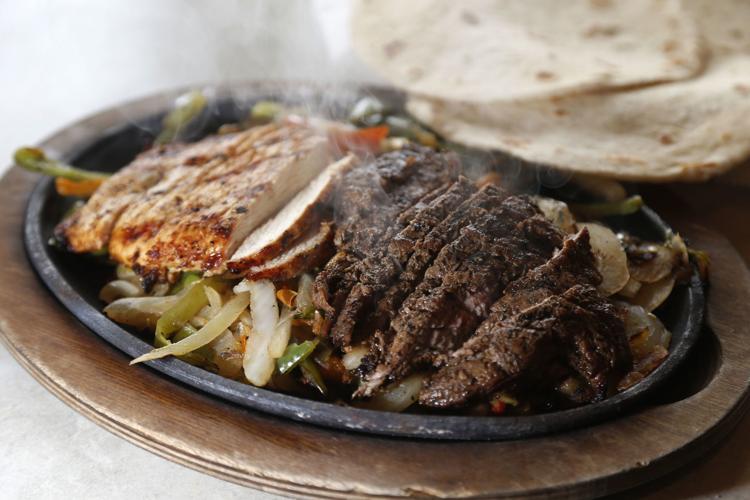 Coney I-Lander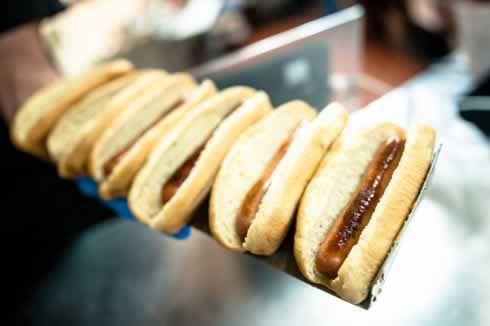 Coney Island Hot Weiners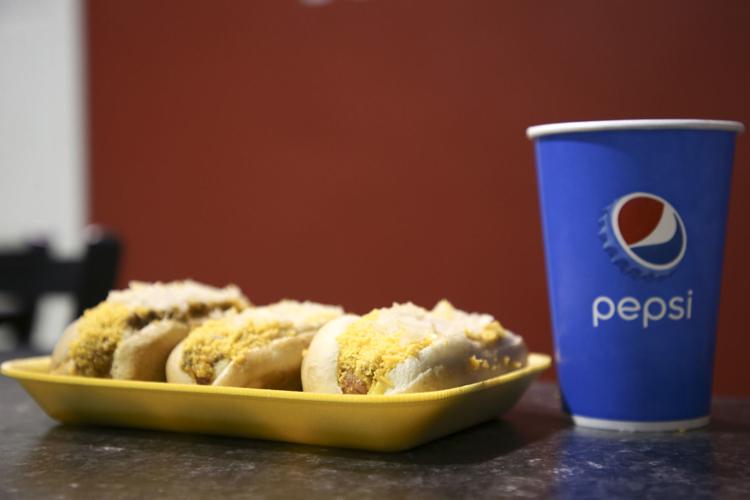 Cotton Patch Cafe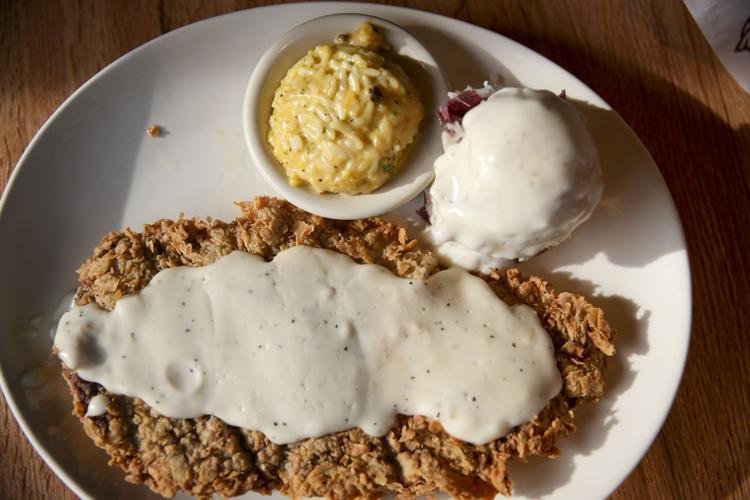 Daily Grill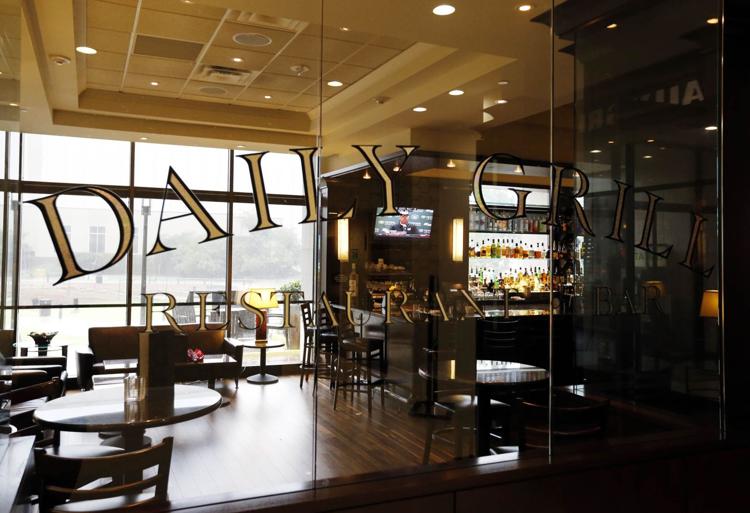 Dalesandro's Italian Cuisine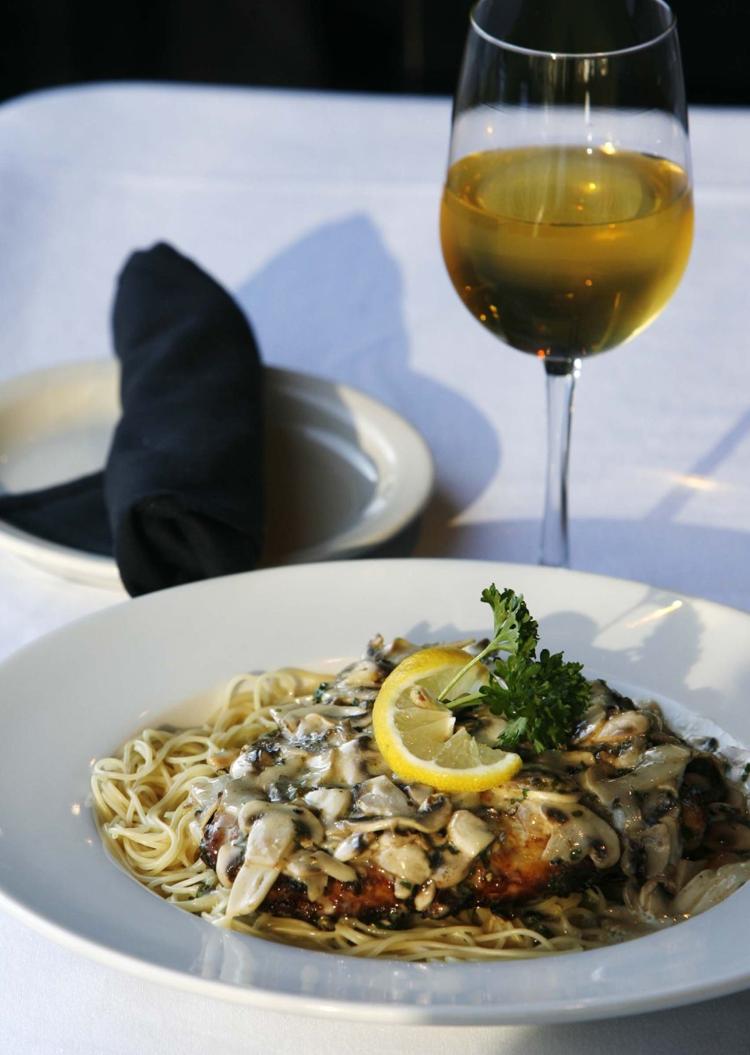 The Deuce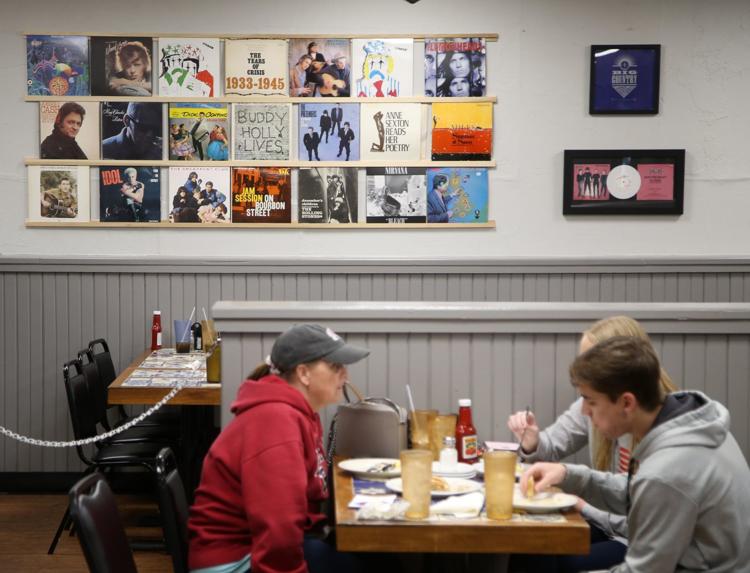 Dilly Diner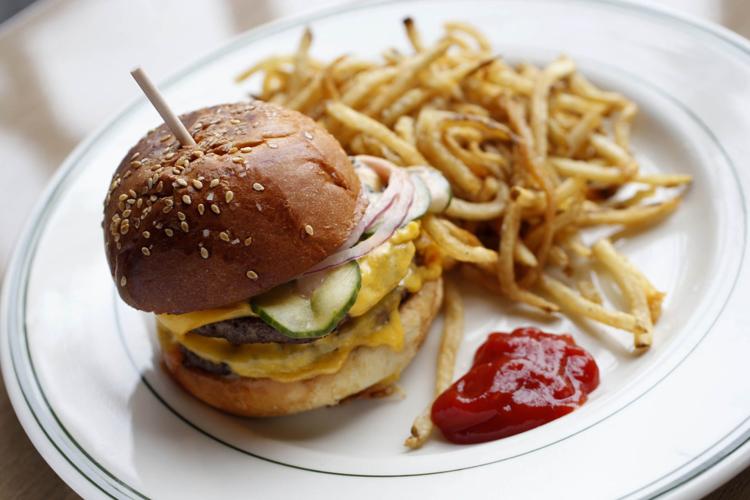 DoubleShot Coffee Co.
Dos Compas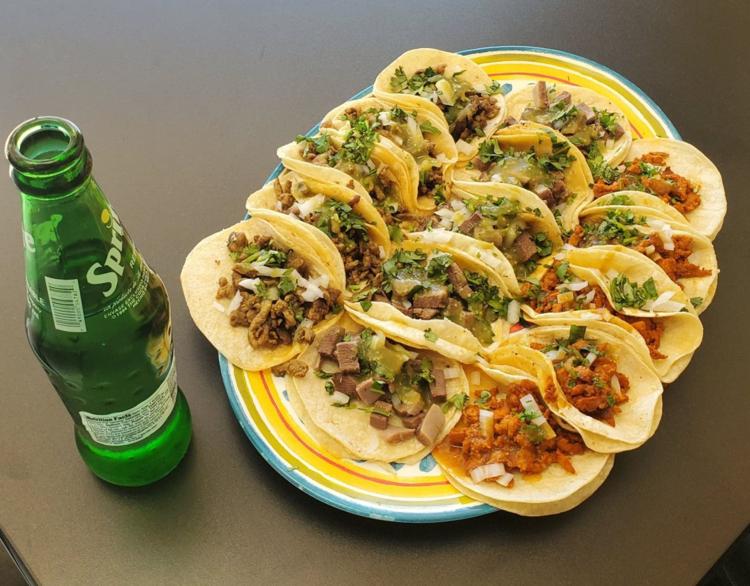 Elgin Park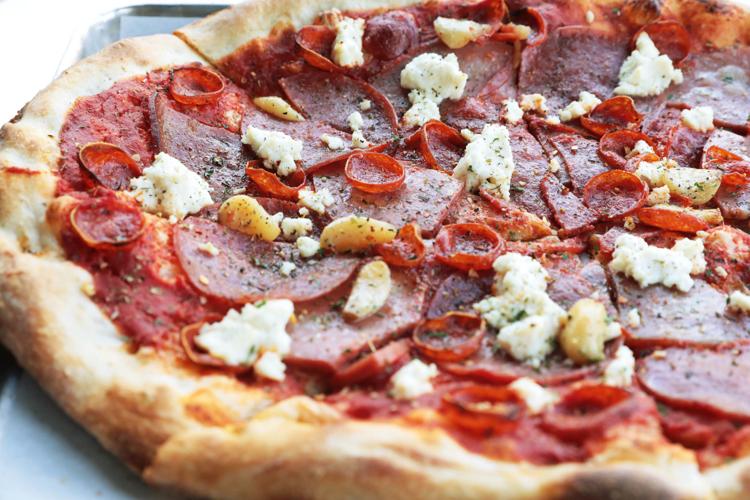 Elote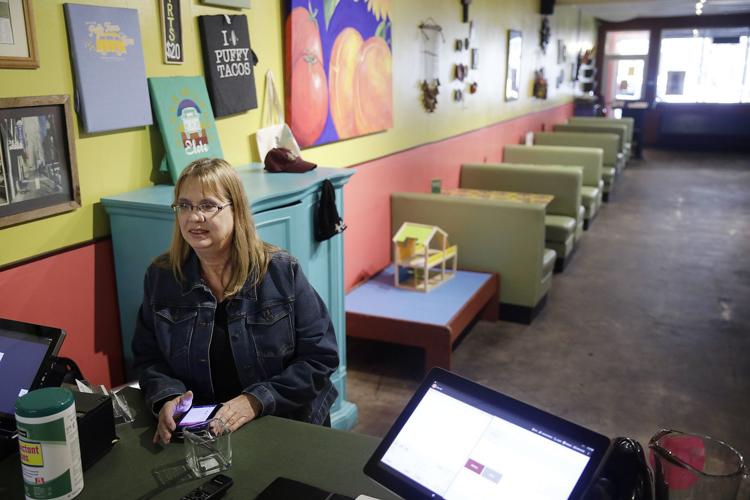 Evelyn's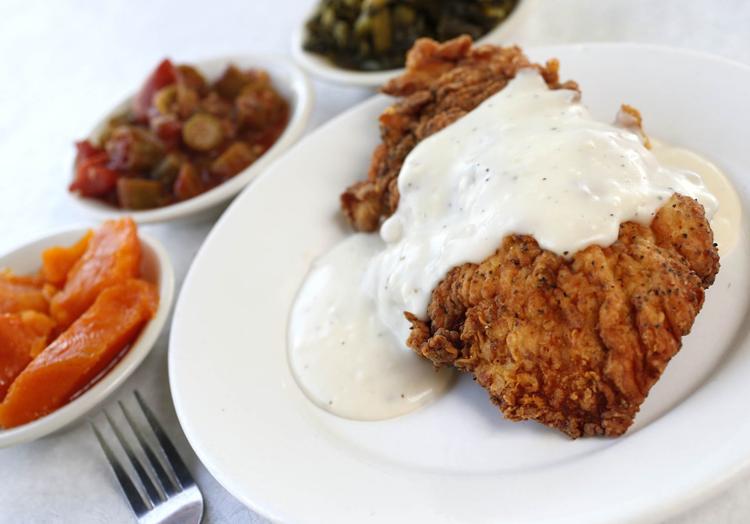 El Ranchero
El Viejos Mexican Grill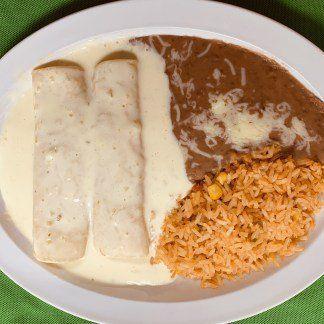 Fat Guys Burger Bar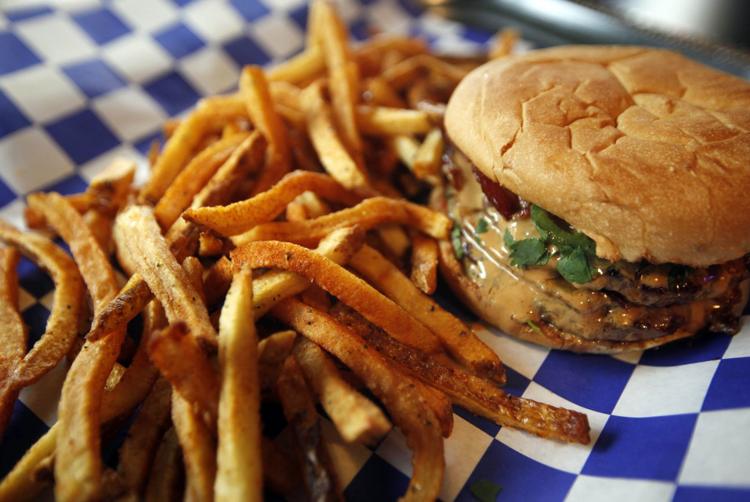 Fassler Hall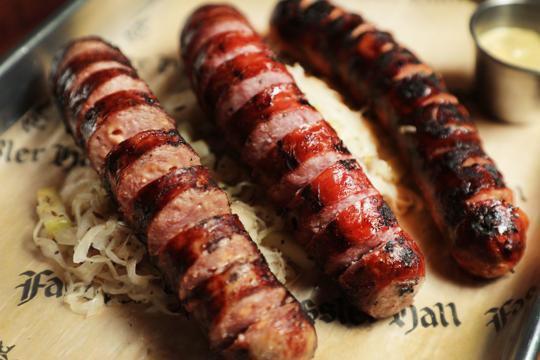 Fiesta Mambo and Casa De Reyes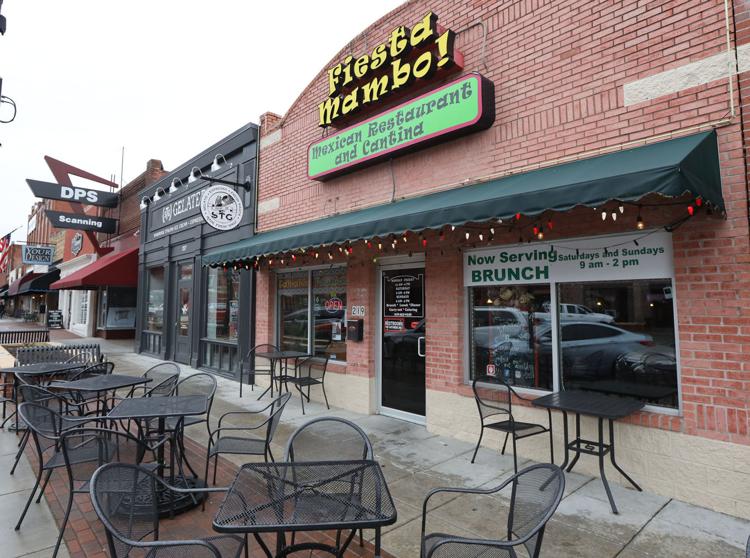 First Watch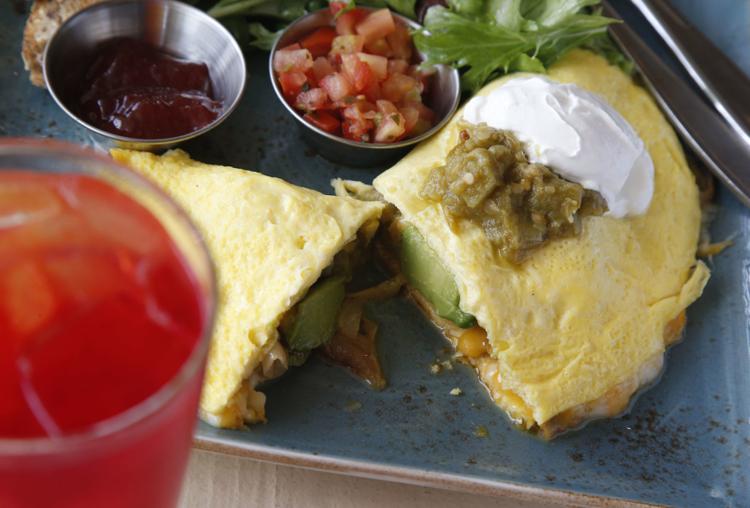 Forest Ridge Golf Course Rockin' R Ranch House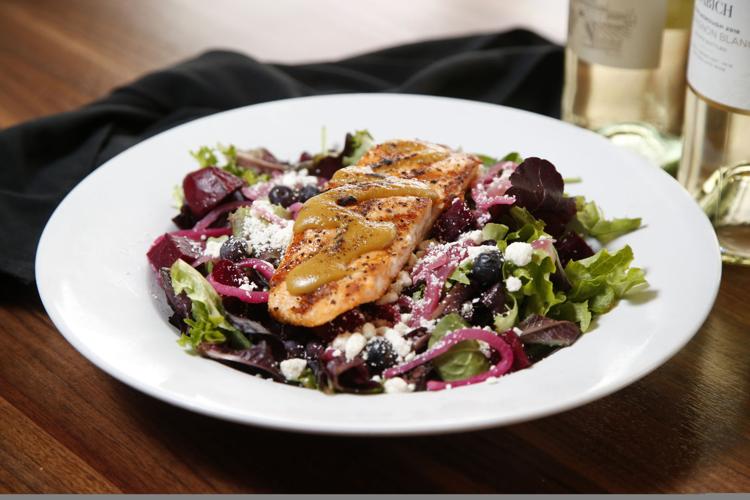 Fleming's Prime Steakhouse & Wine Bar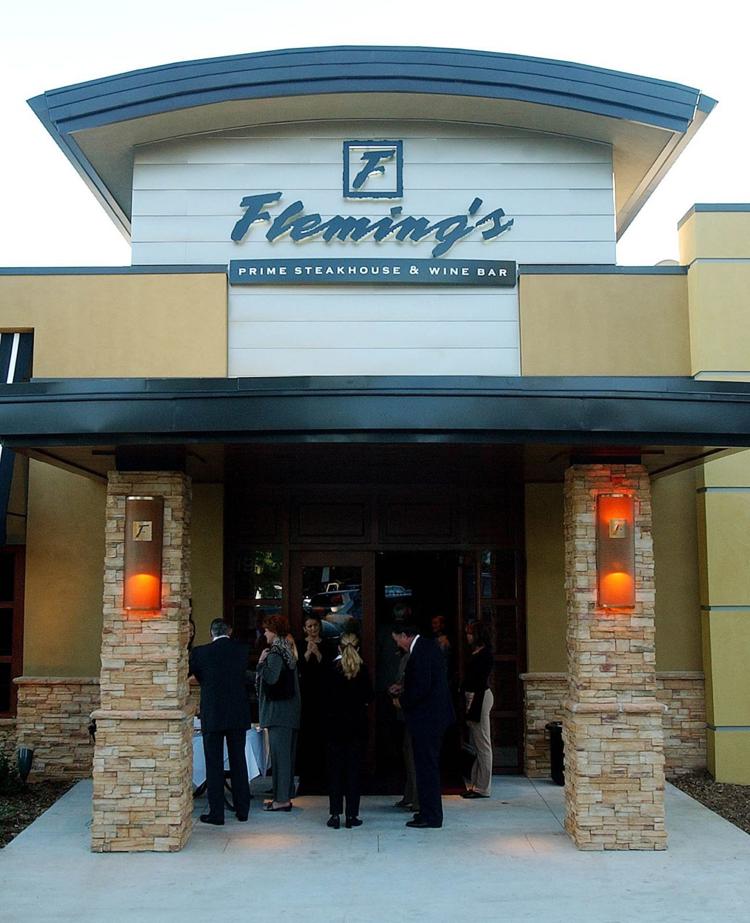 Flo's Burger Diner
Flying Burger & Seafood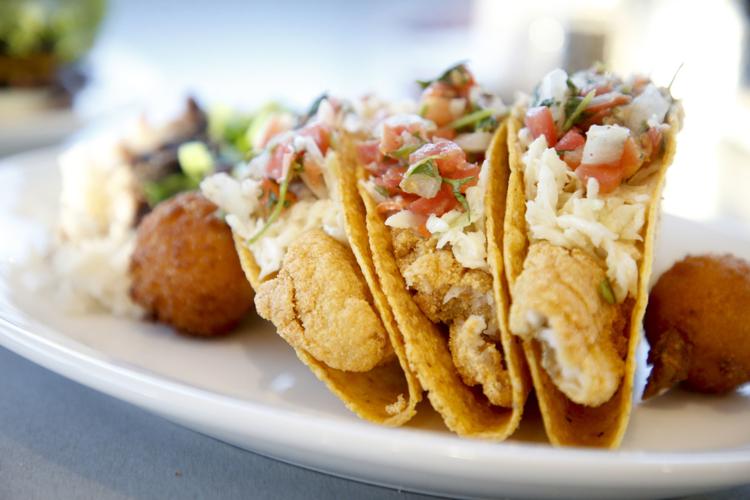 Foolish Things Bar and Biscuit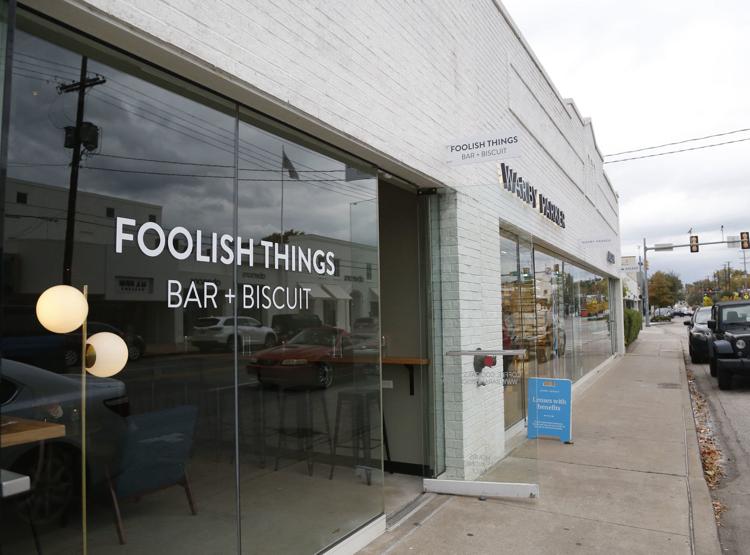 Fox and Hound Pub & Grill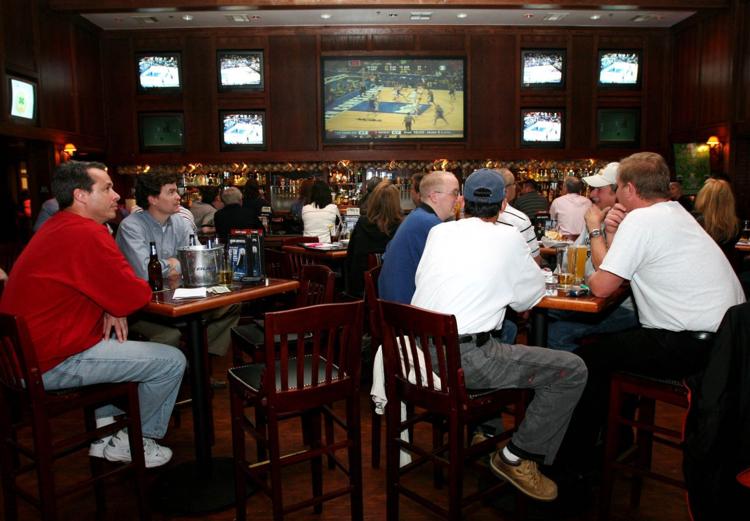 Freckles Frozen Custard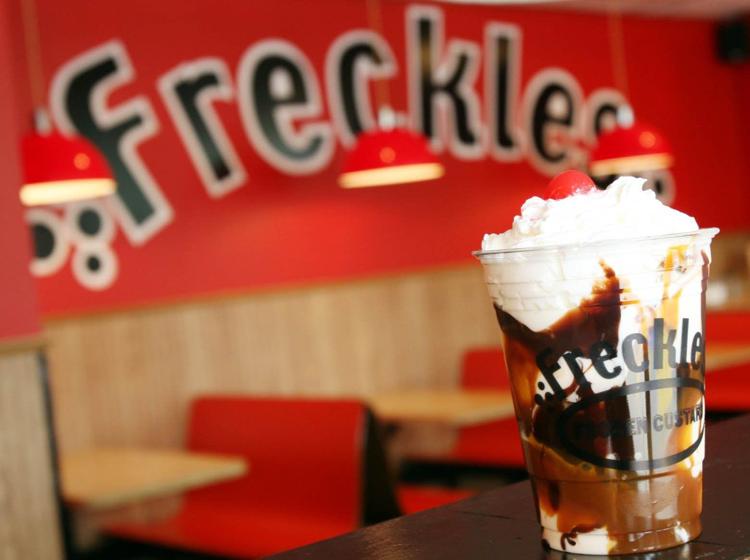 Freddie's BBQ & Steak House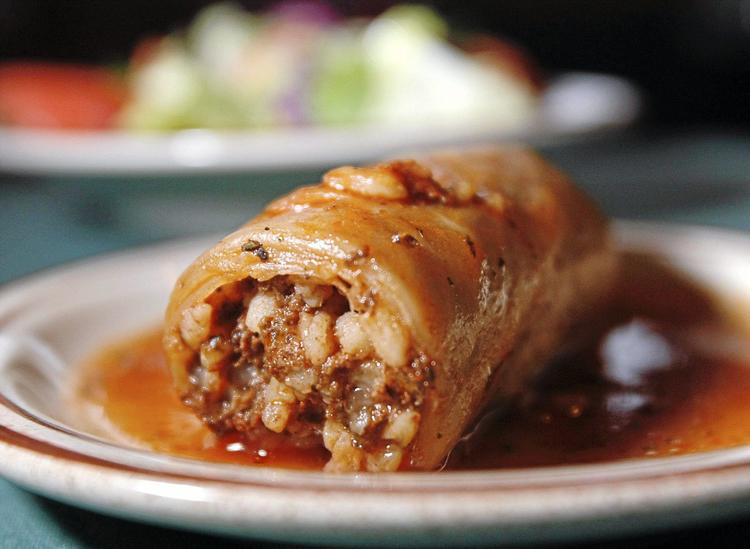 Golden Corral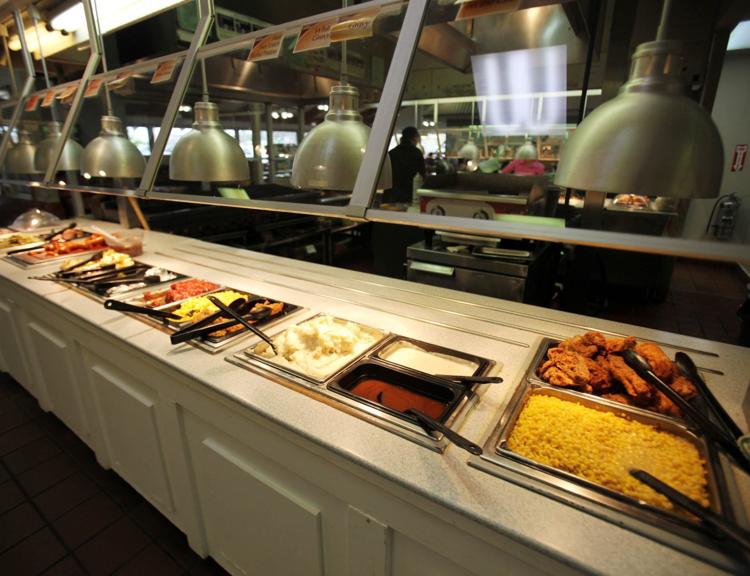 The Hamlet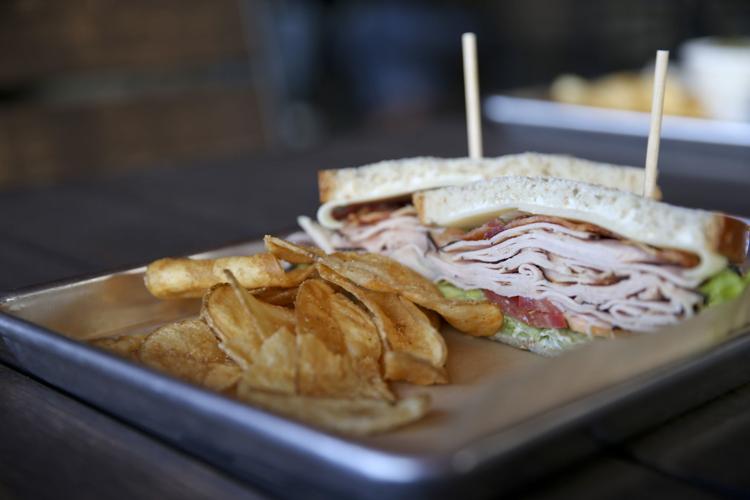 Herbert's Specialty Meats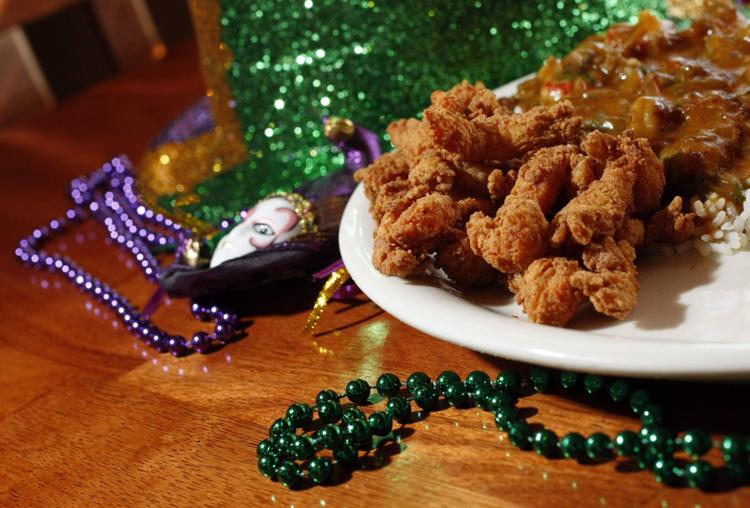 Hideaway Pizza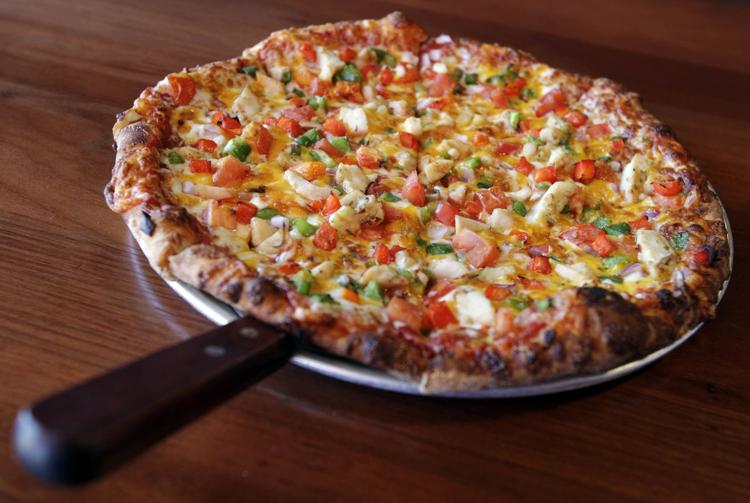 High Dive Tulsa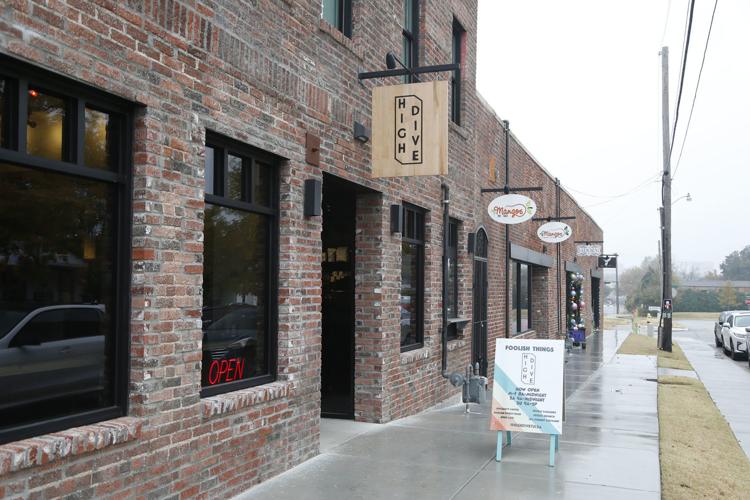 Hooters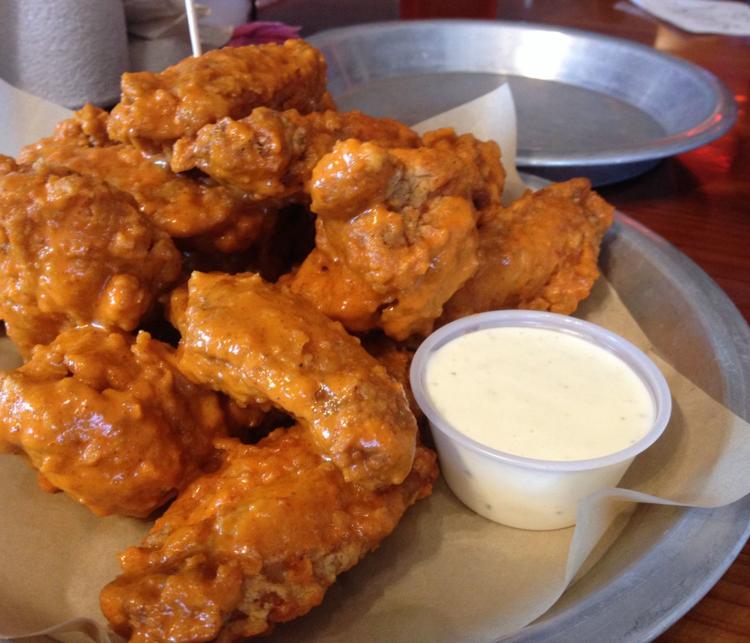 The Hungry Ninja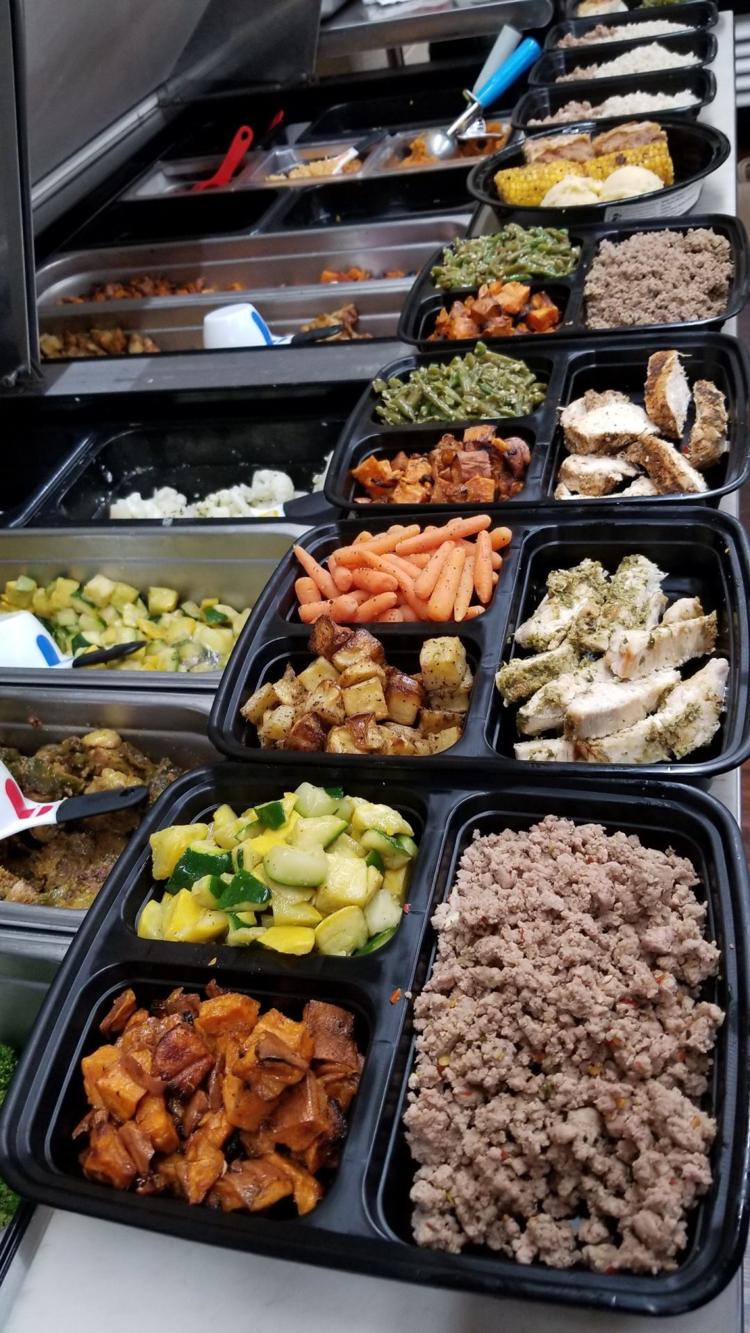 India Palace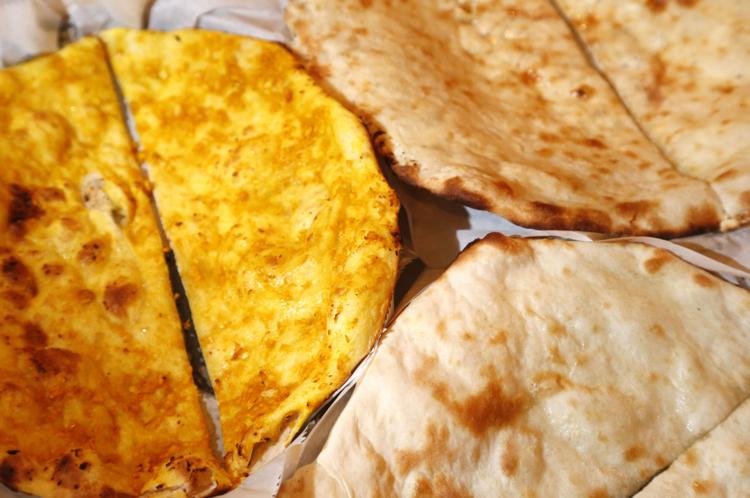 In the Raw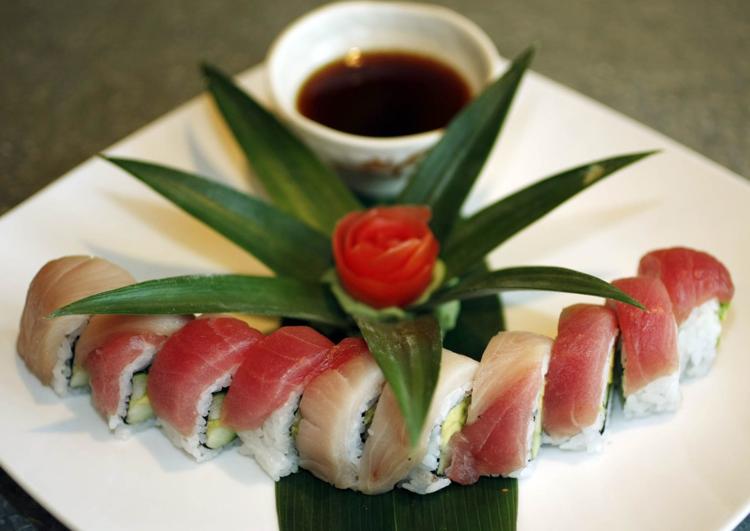 J.J.'s Gourmet Burger Cafe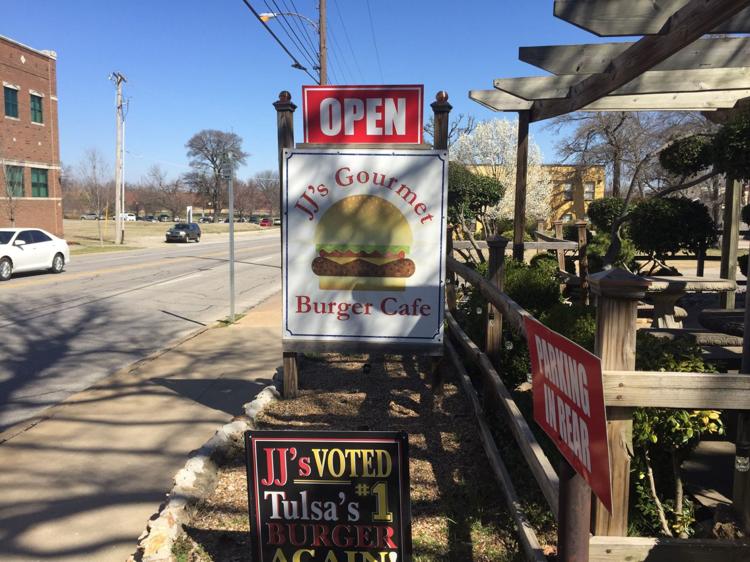 Jane's Delicatessen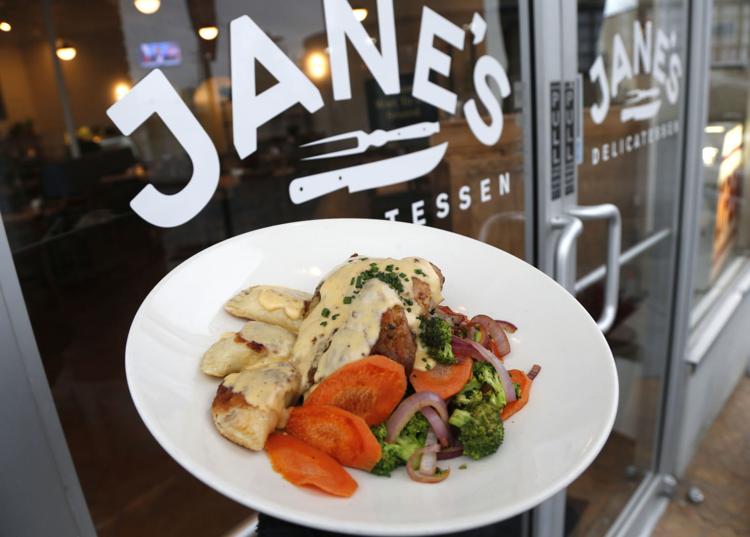 Jamil's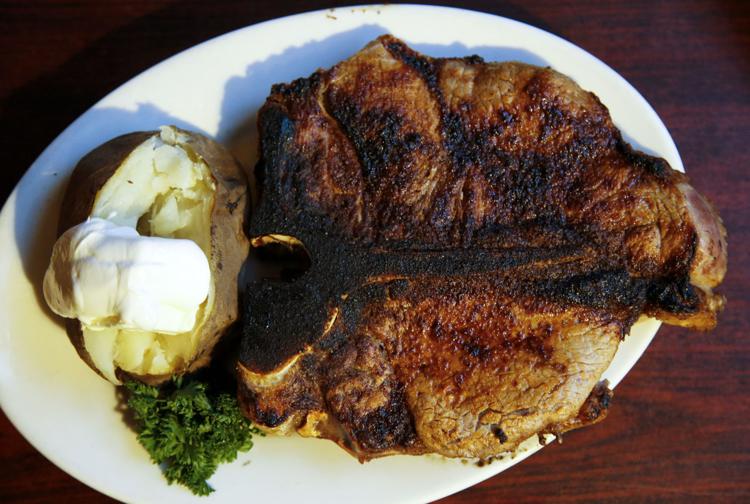 Jimmy John's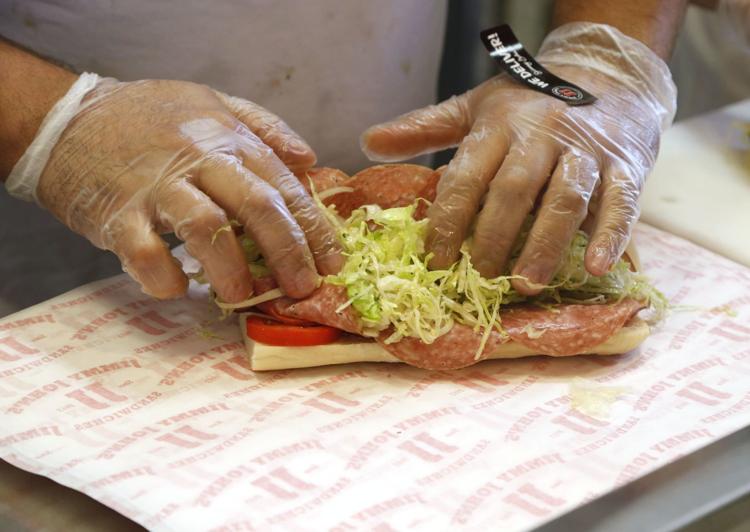 Jimmy's New York Pizzeria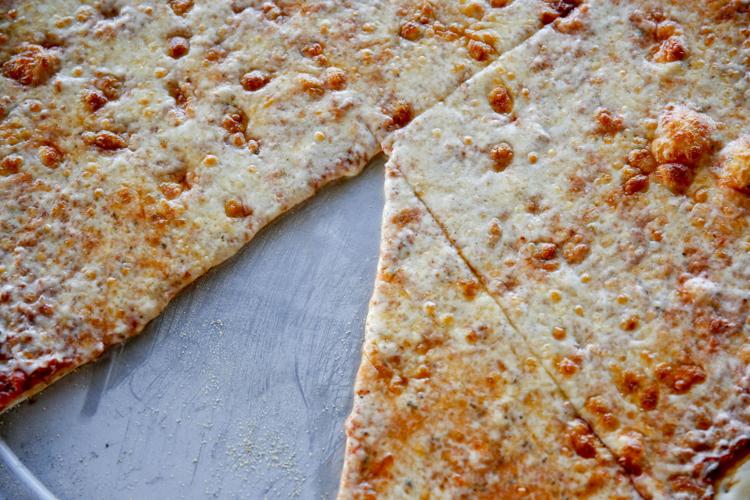 Jinya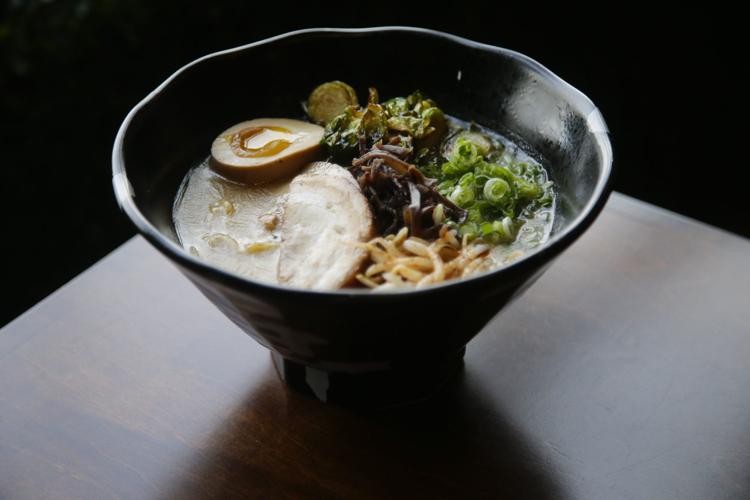 KEO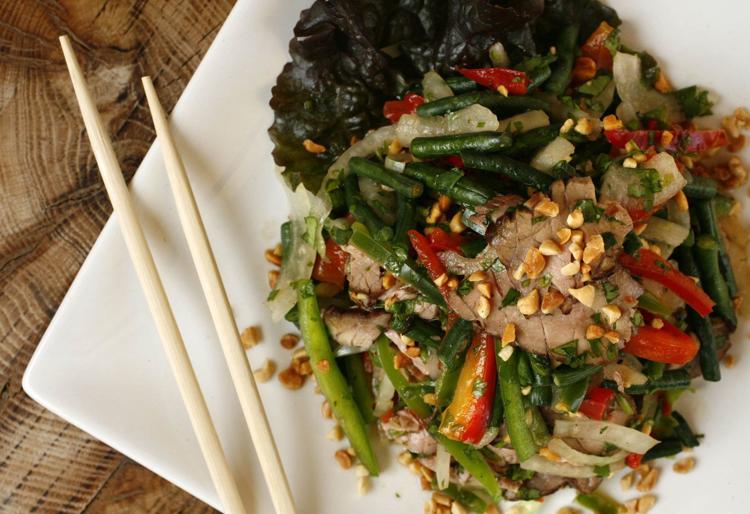 Kilkenny's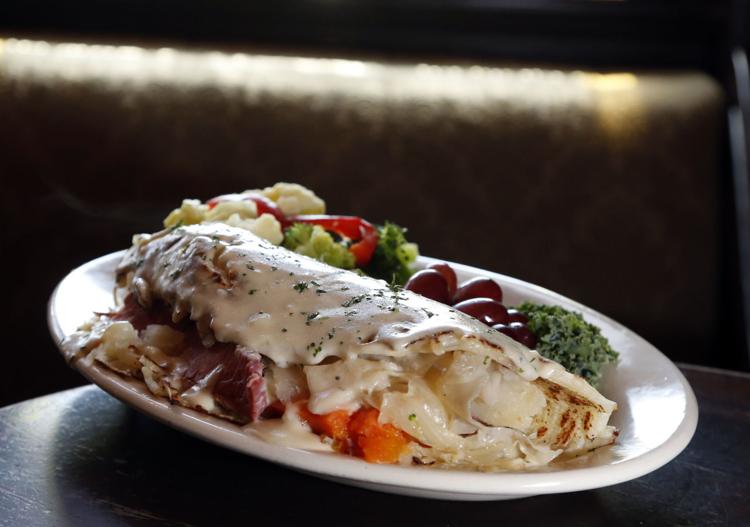 Knotty Pig BBQ, Burger & Chili House
Laffa
Lambrusco'z To-Go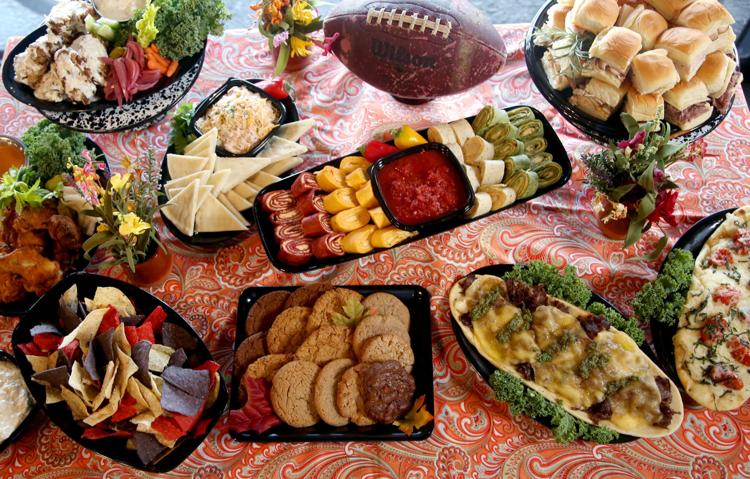 Lanna Thai
La Roma Pizza and Mediterranean Food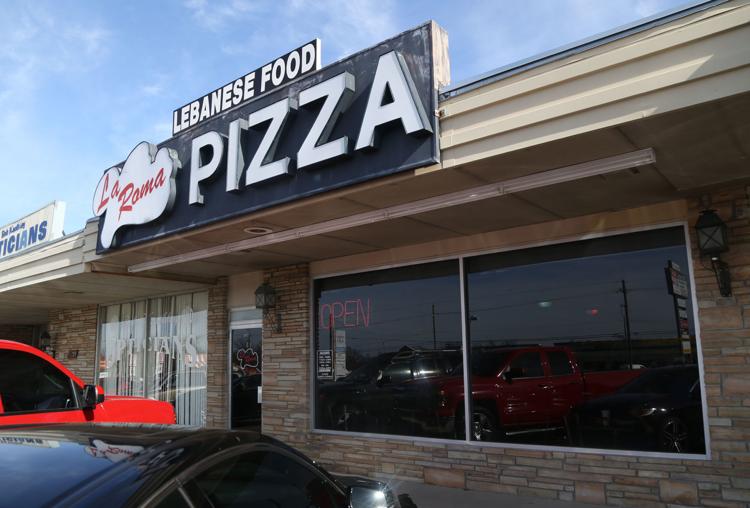 Lassalle's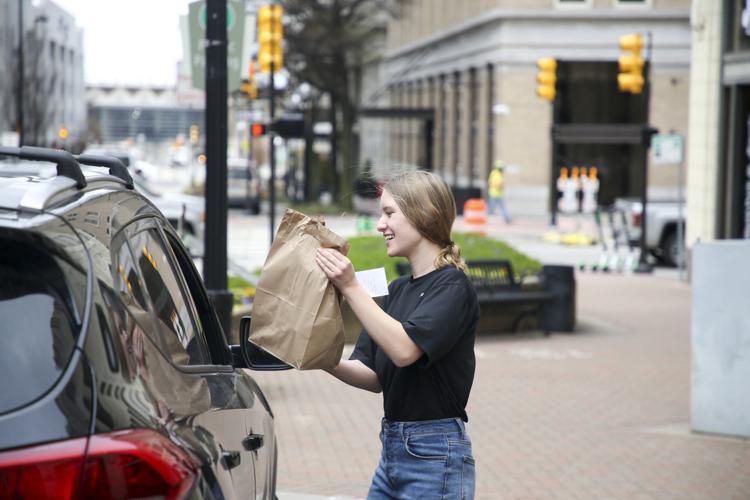 Le Louvre French Café
Livi Lee's Daylight Donuts
Lone Wolf Banh Mi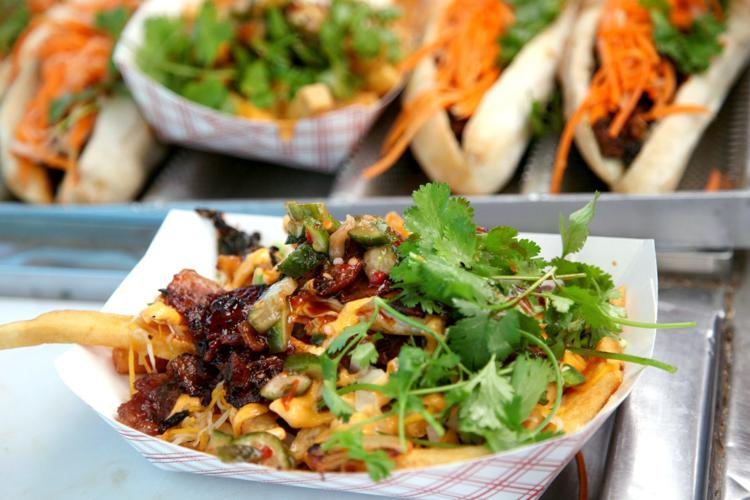 Los Cabos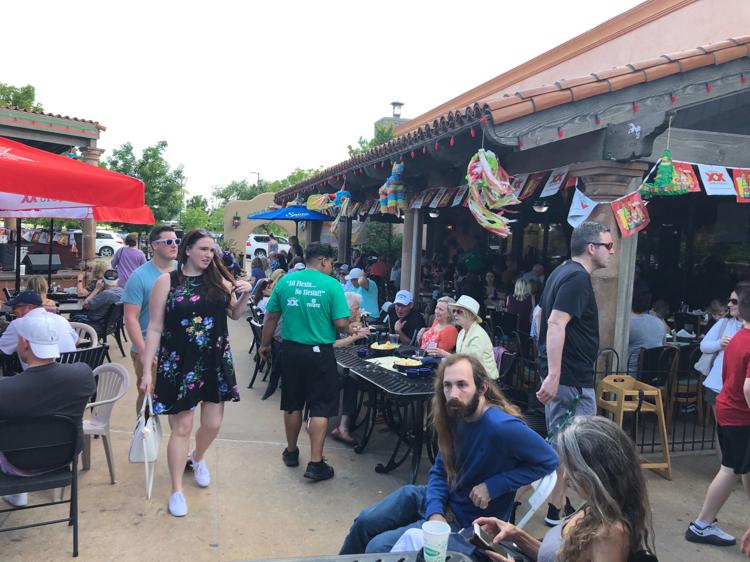 Lot A Burger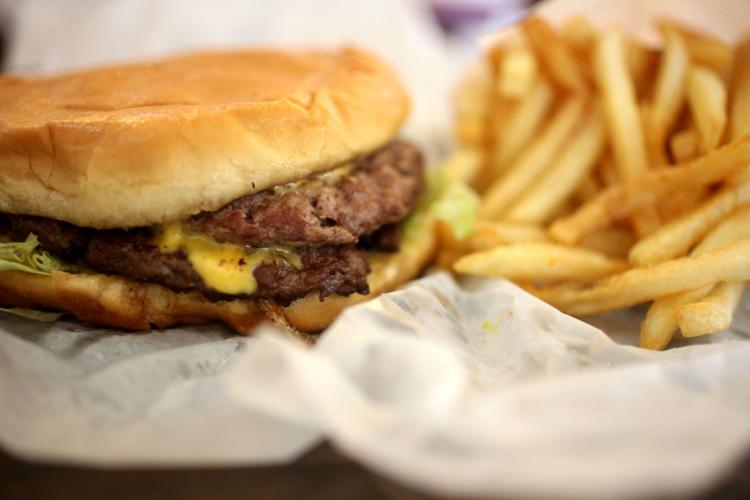 Lowood Modern Woodfire Restaurant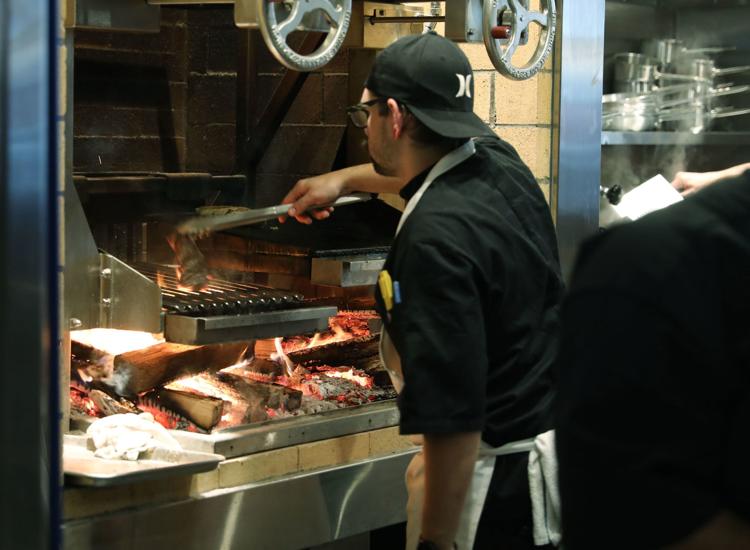 Ludger's Bavarian Cakery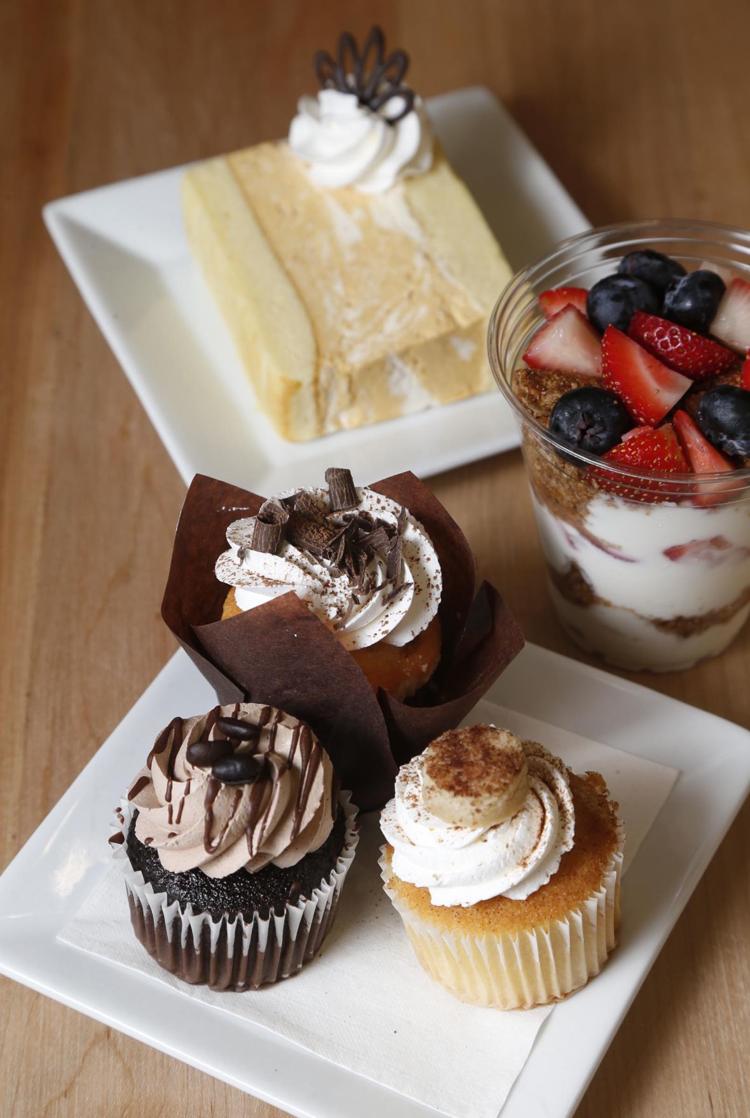 Ludger's Catering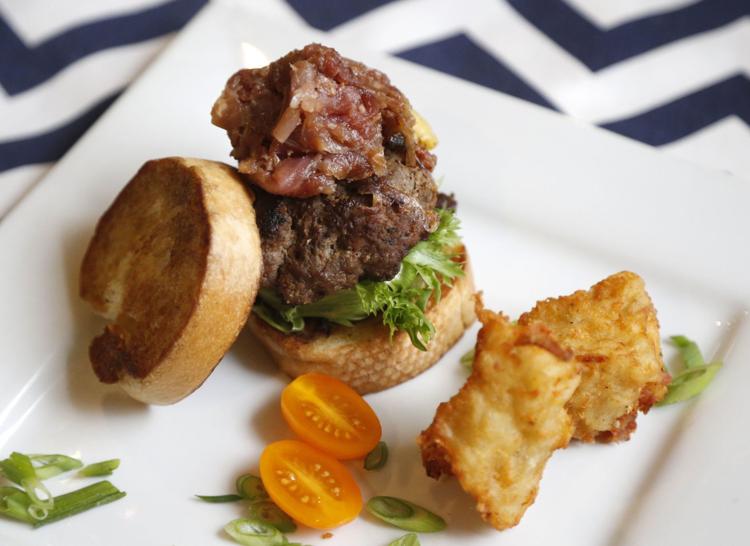 Mack's Wings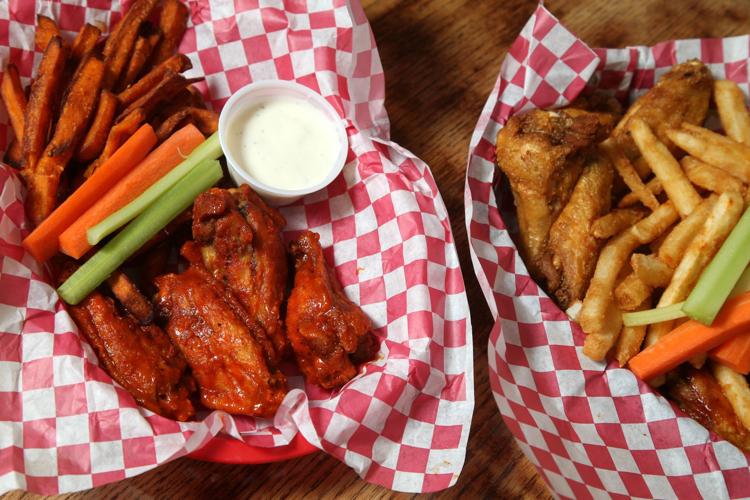 Marco's Pizza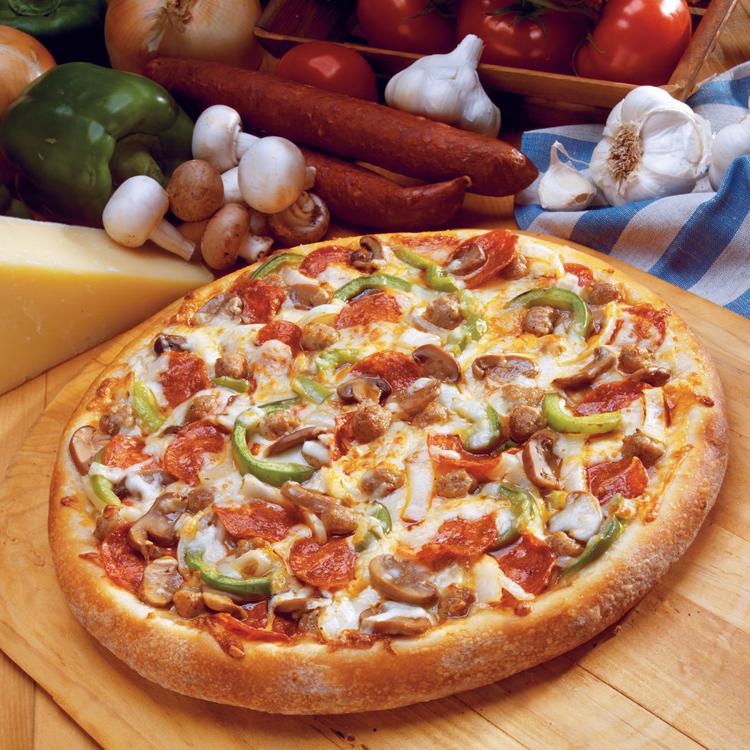 Margaret's German Restaurant
Mazzio's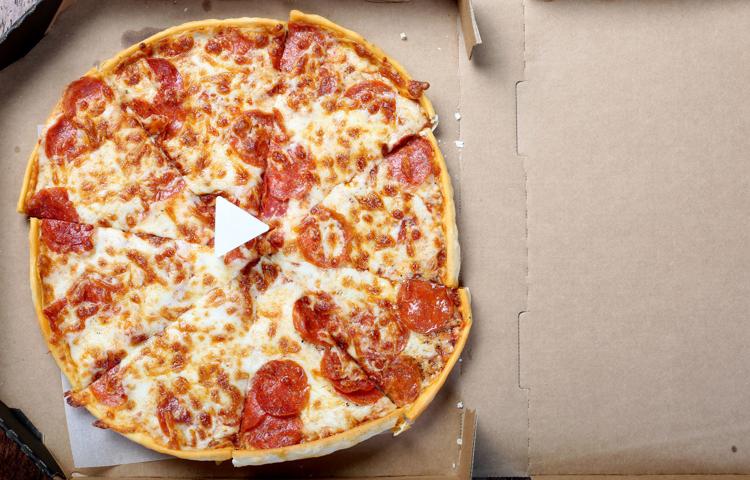 Merritt's Bakery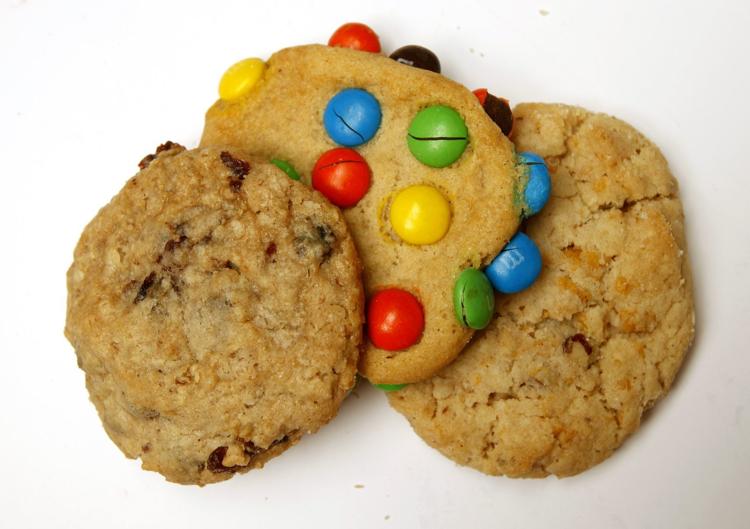 Metro Diner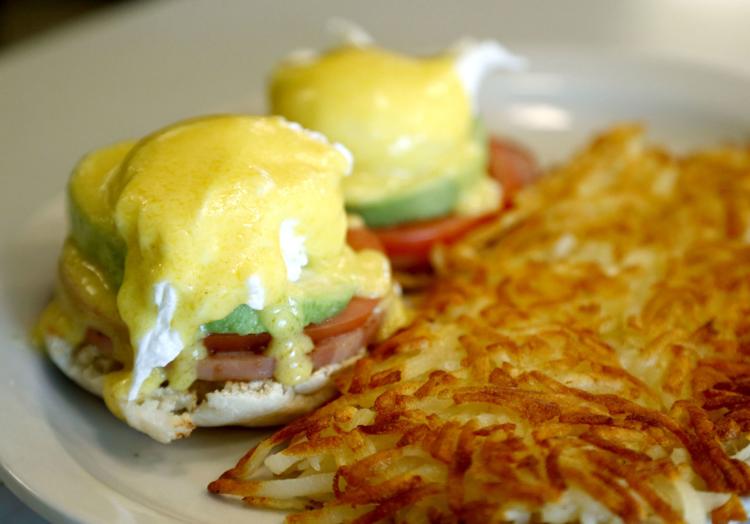 Mi Cocina
Mikes BBQ & Catering
Mom's Family Diner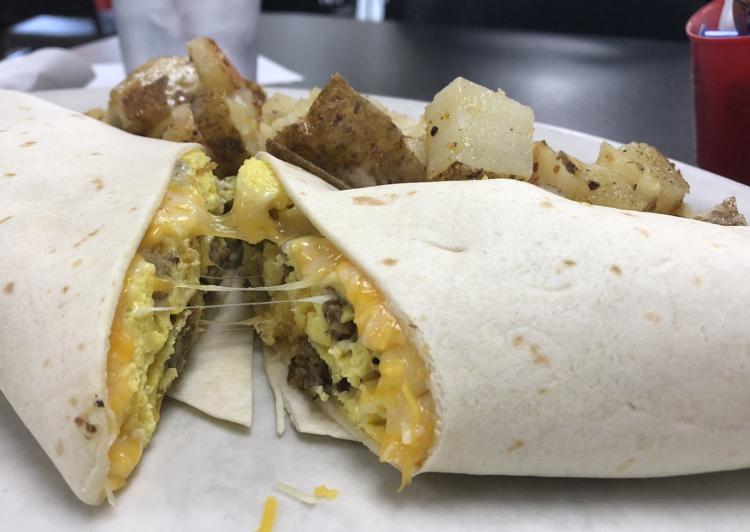 Mondo's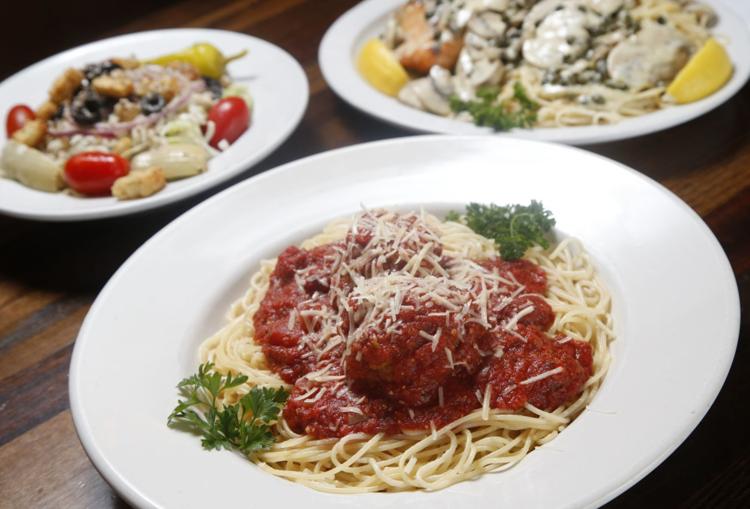 Mother Road Market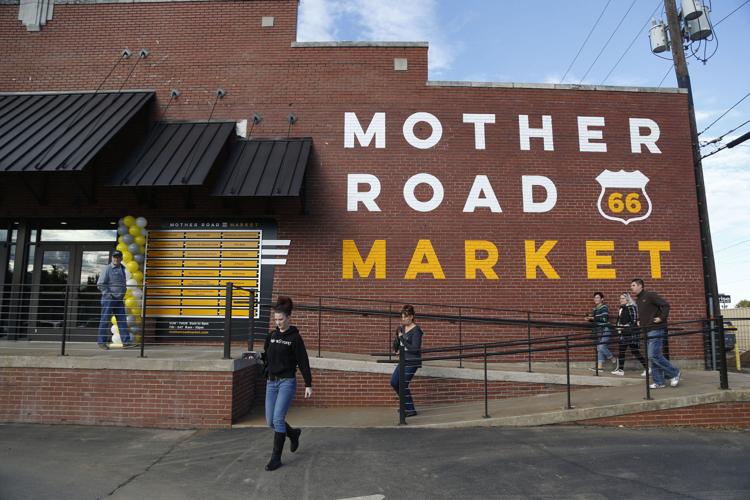 My Thai Kitchen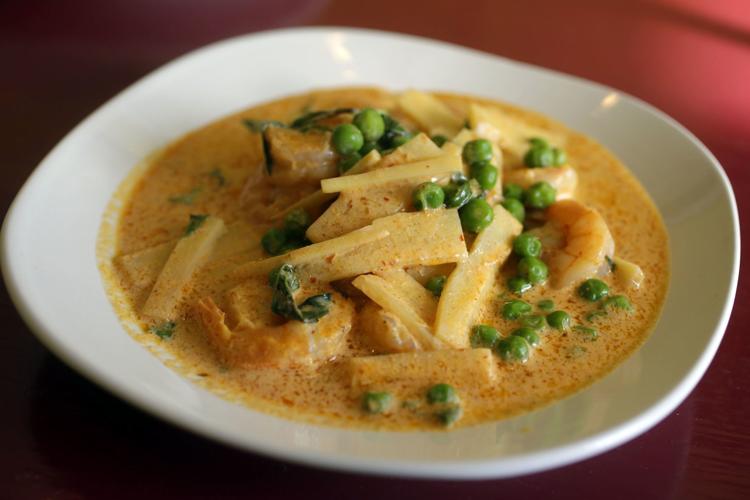 Oklahoma Joe's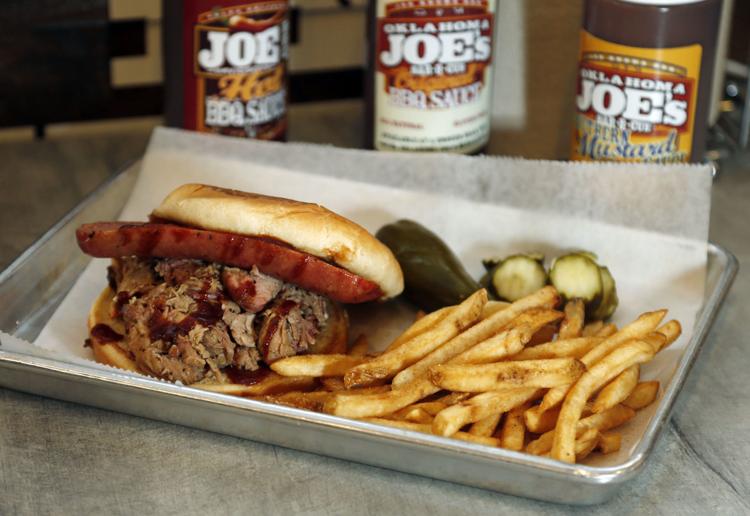 Oliveto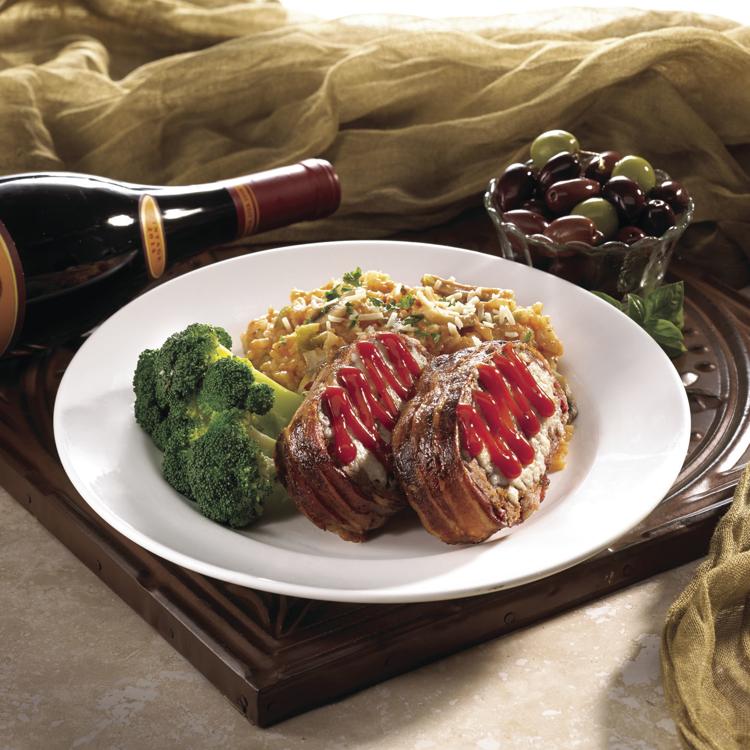 Oren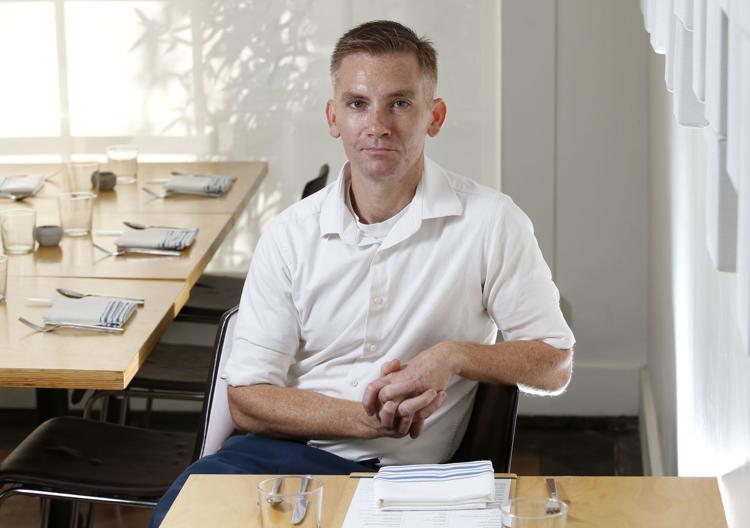 Nola's
Palace Cafe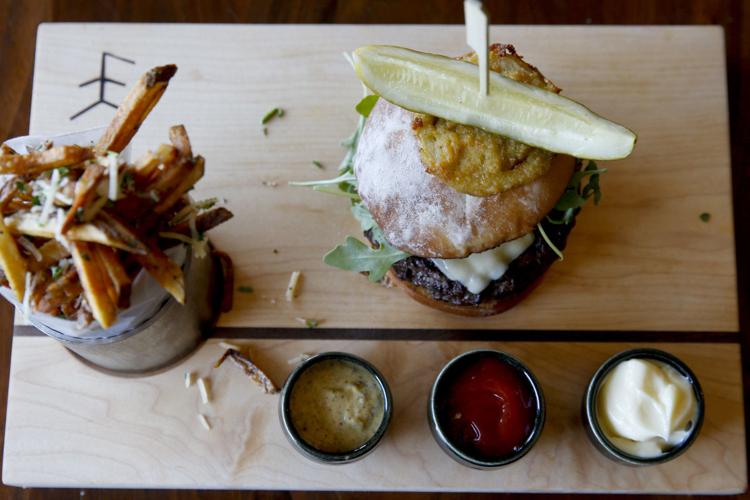 Panera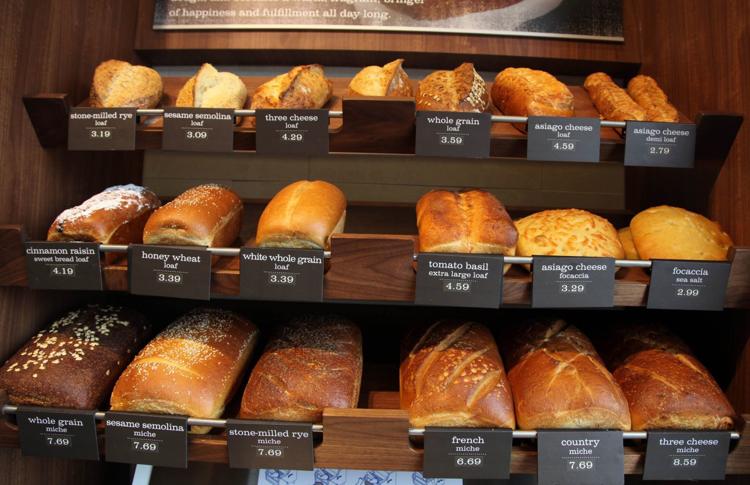 Peacemaker Lobster and Crab
Pho-Ni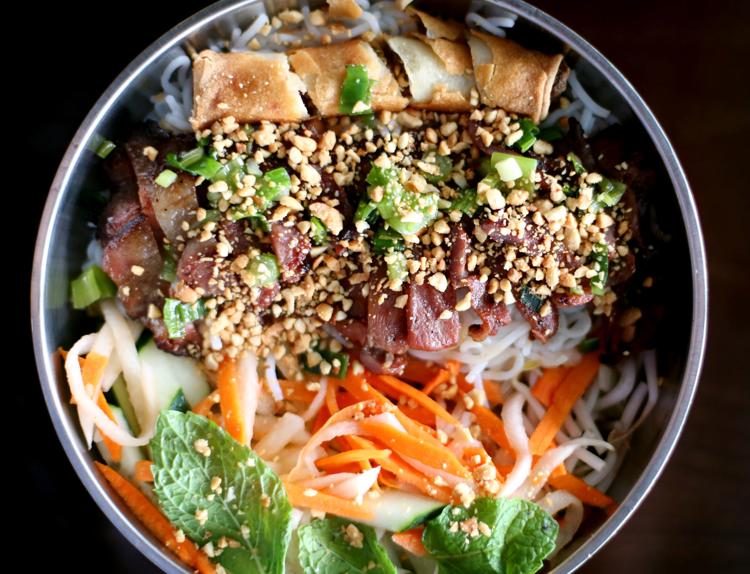 Pita Place Mediterranean Grill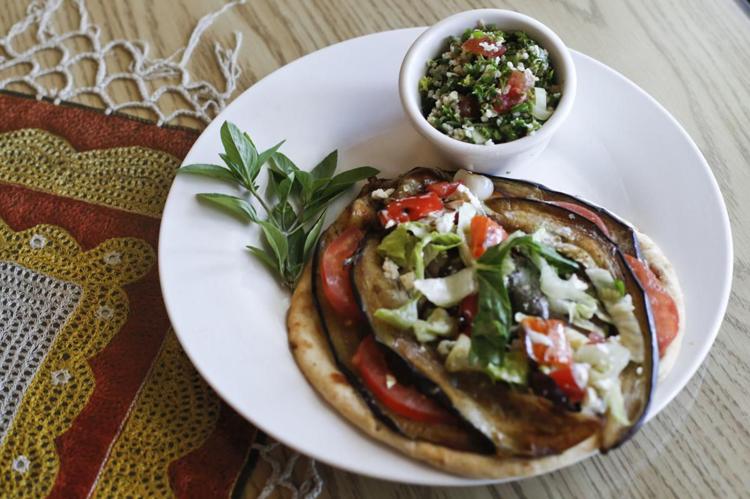 Polo Grill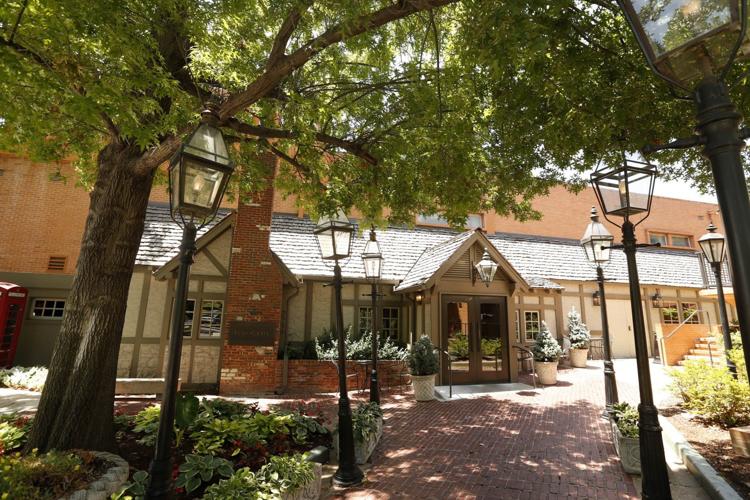 Prairie Fire Pizza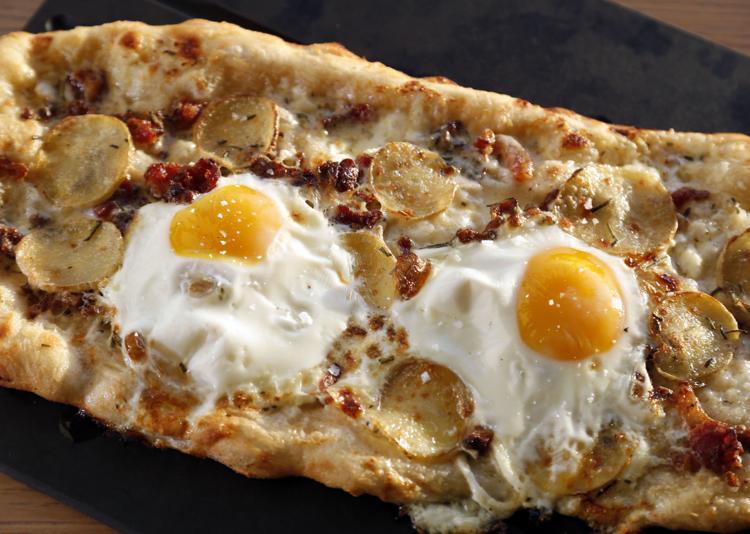 Rocking "R" Ranch House Restaurant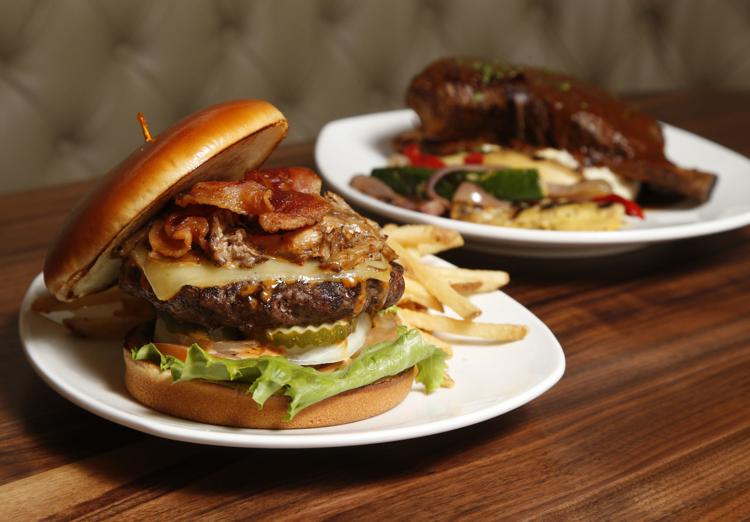 Ron's Hamburgers and Chili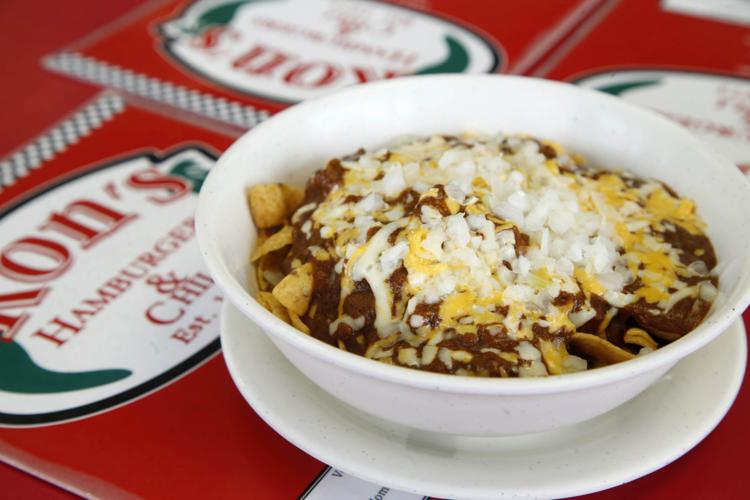 Roppongi
Queenie's
Que Gusto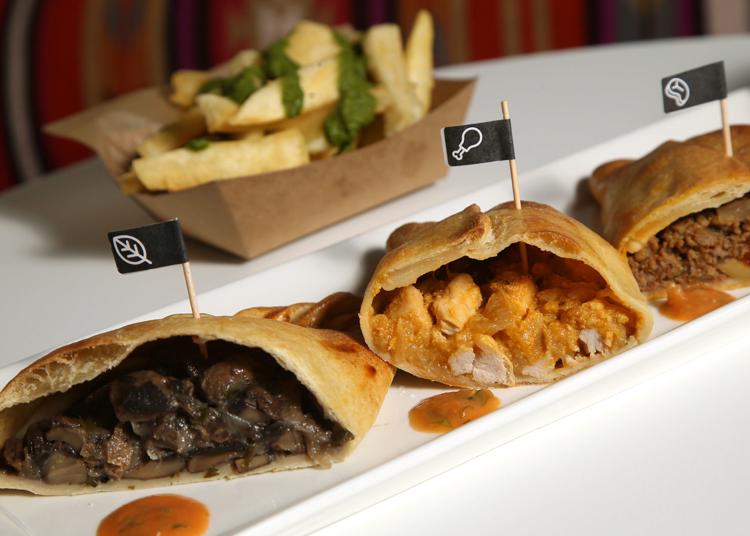 Roosevelt's Gastropub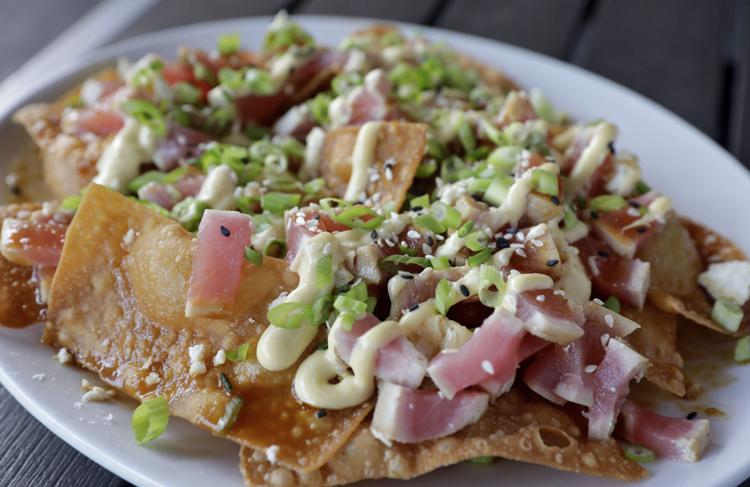 Russo's Coal Fired Italian Kitchen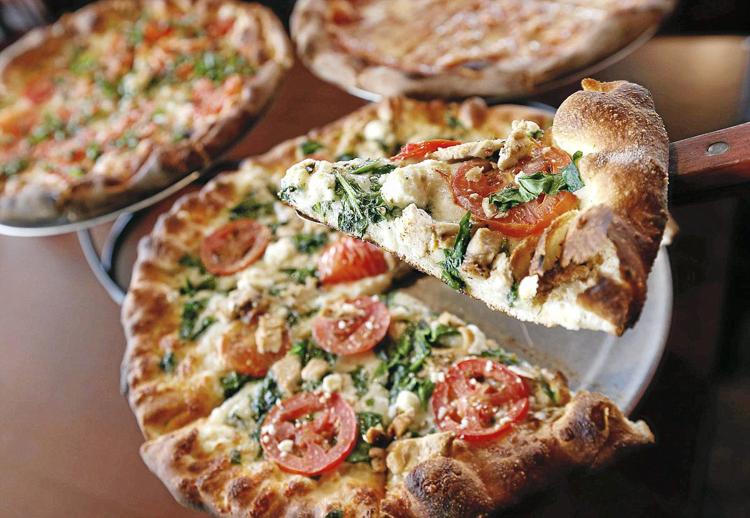 S&B's Burger Joint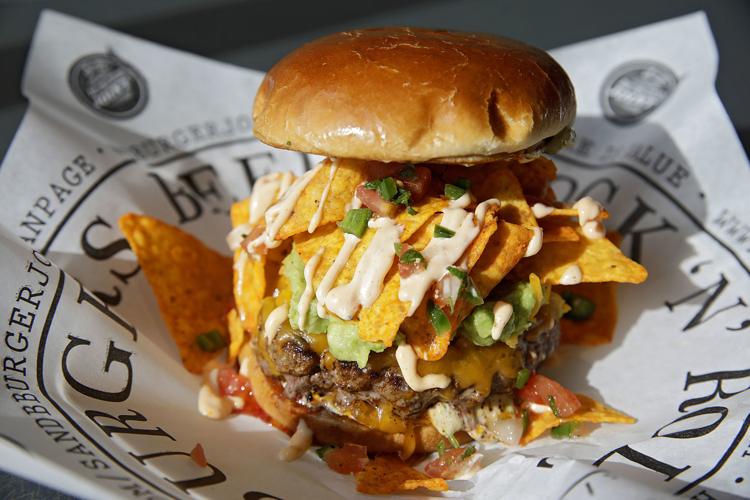 Saffron Mediterranean Cuisine
Savastano's
Savoy Restaurant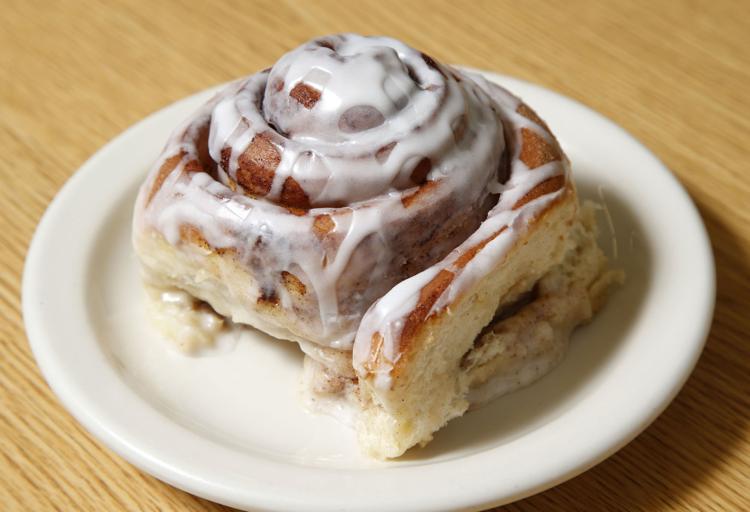 Shawkat's Mediterranean Restaurant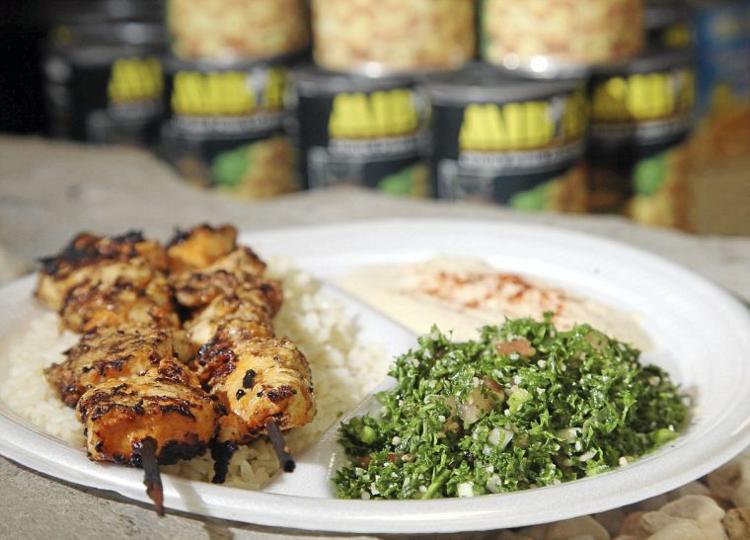 Shuffles Board Game Cafe
Siegi's Sausage Factory: Restaurant and Deli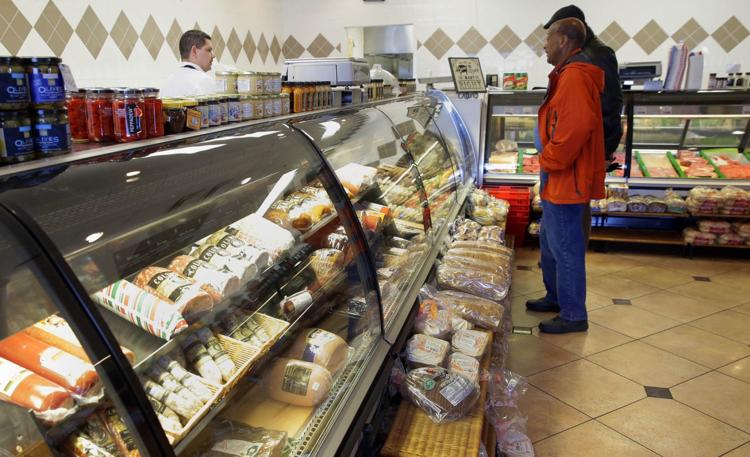 Shades of Brown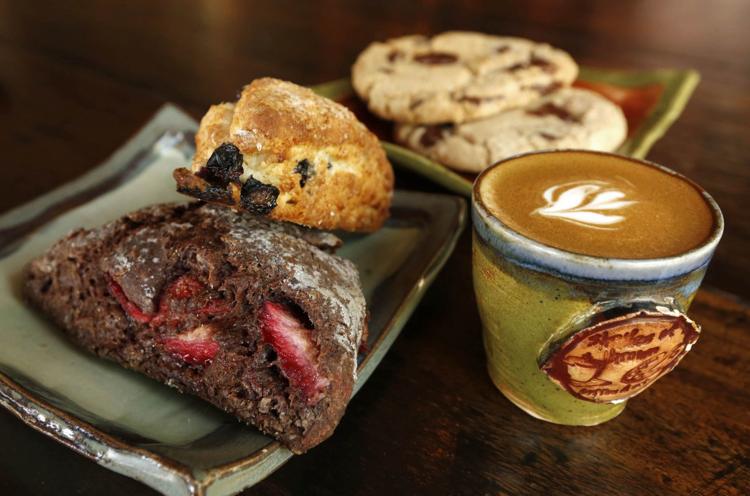 Sisserou's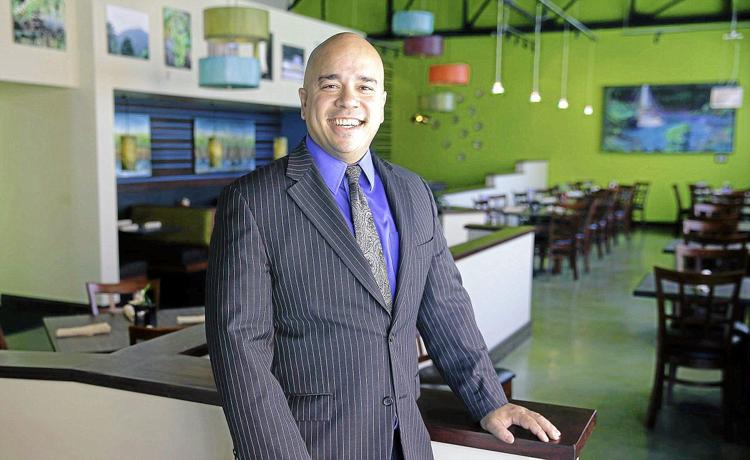 Society Burger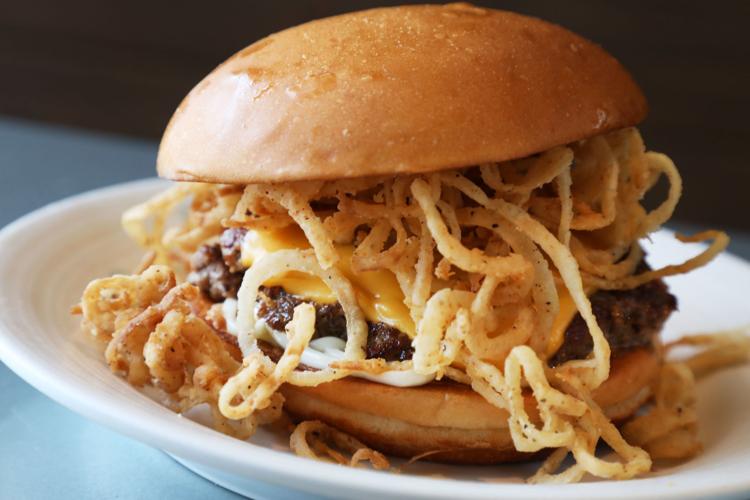 Stonehorse Cafe and Market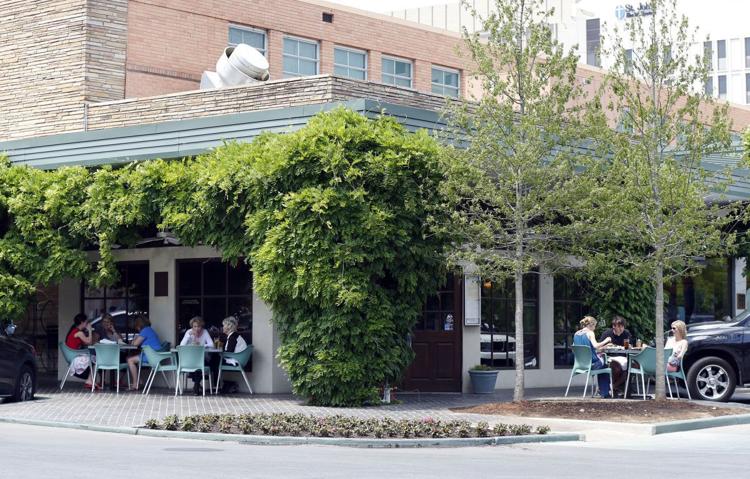 Sushi Hana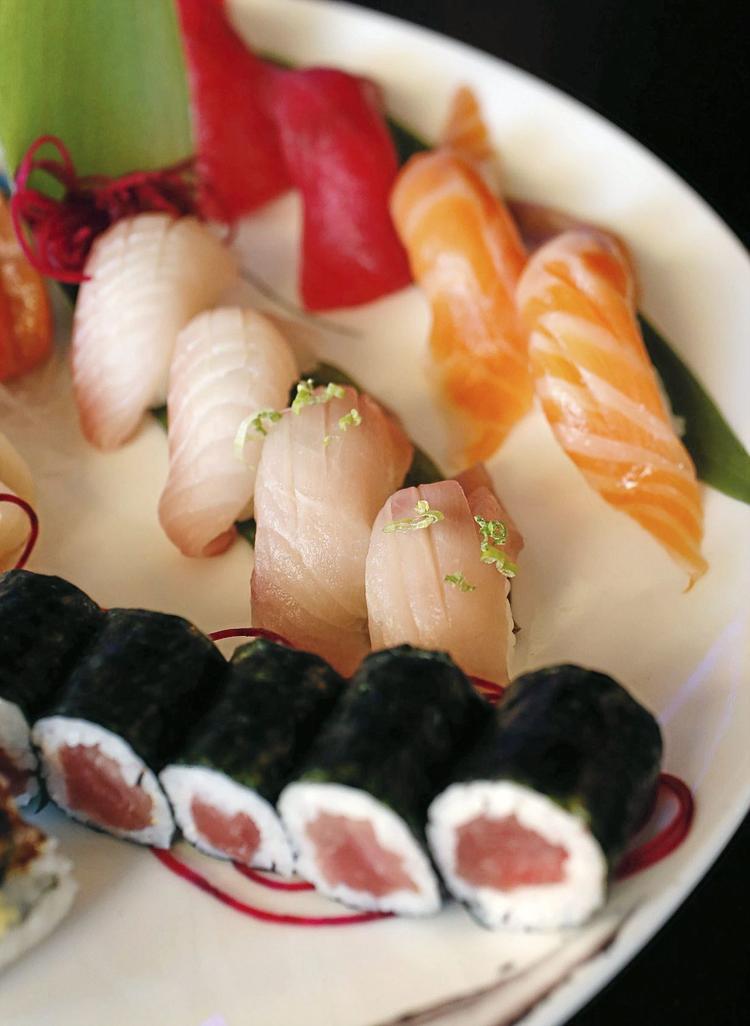 SushiFork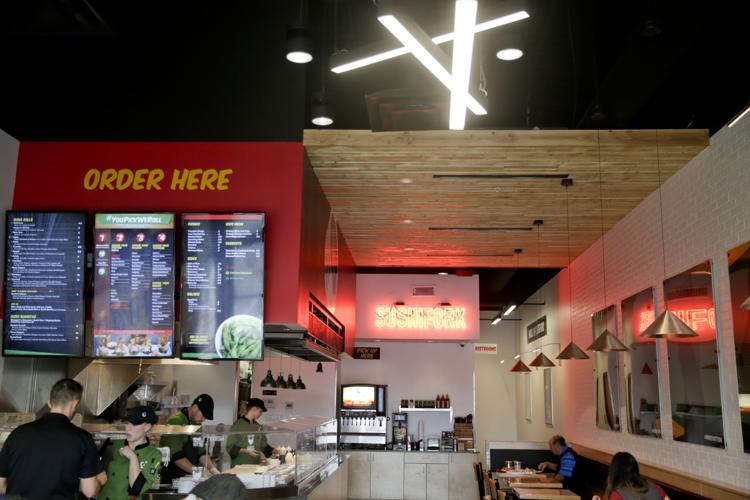 Tacos 4 Life
TAKE 2 — A RESONANCE CAFE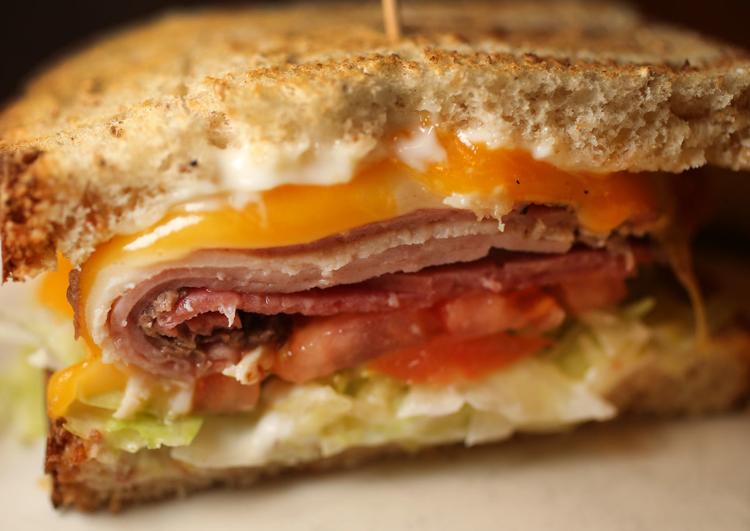 Tandoori Guys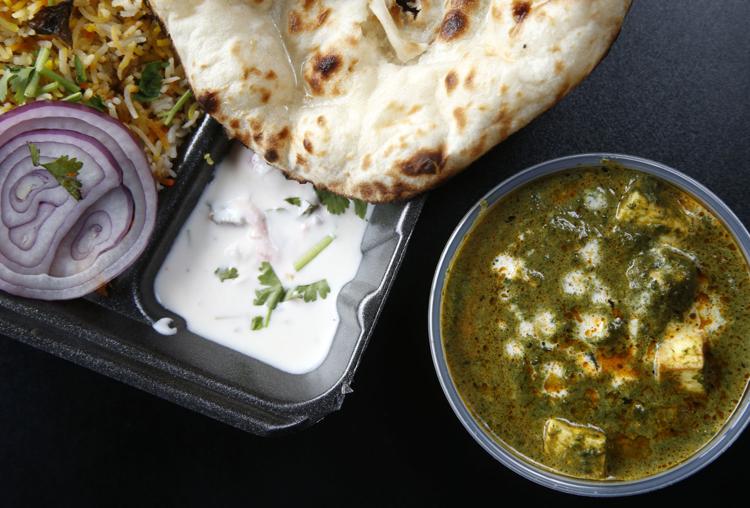 Tandoor Express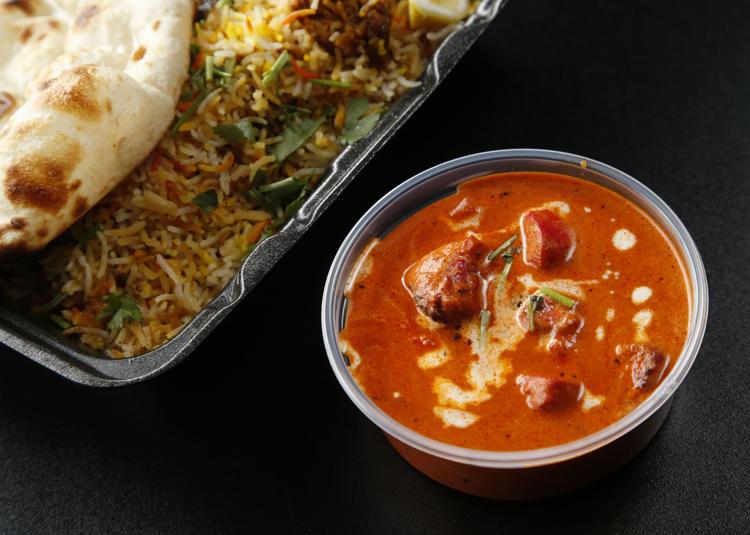 The Tavern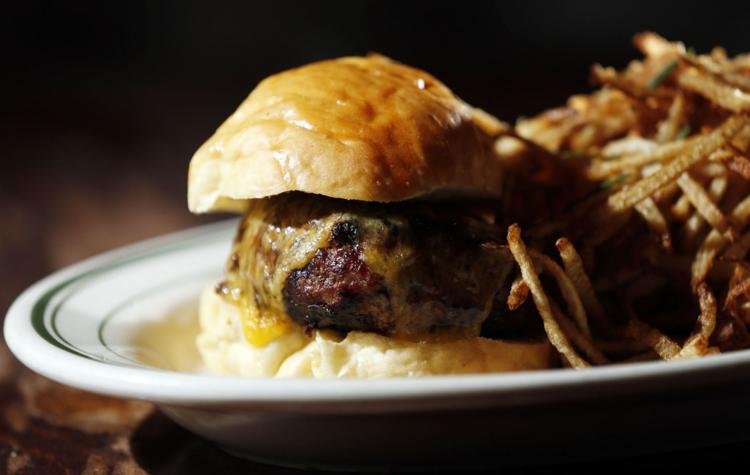 Ted's Cafe Escondido Cafe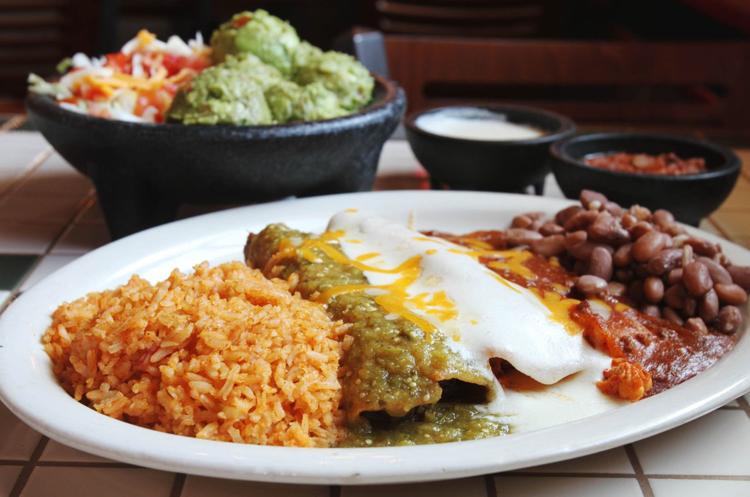 Texas Roadhouse
Thai Village Cuisine
Ti Amo Ristorante Italiano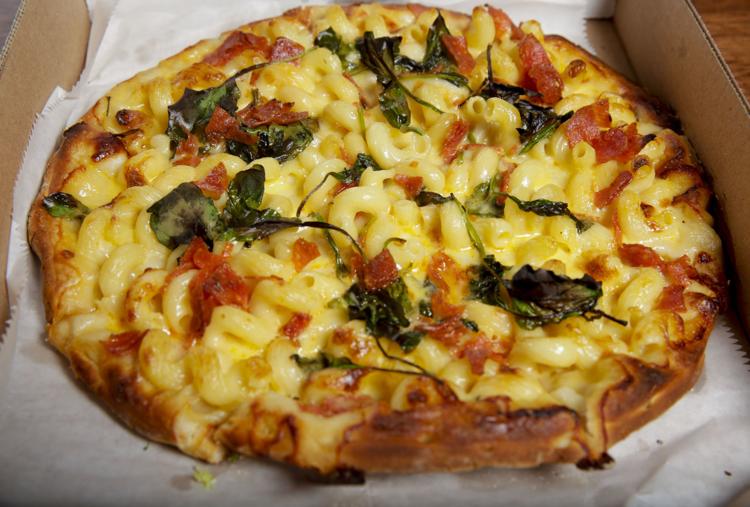 Tokyo Garden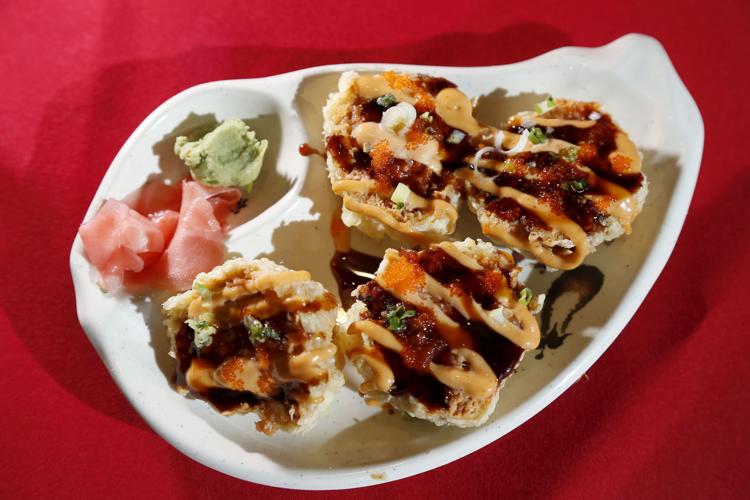 Topeca Coffee Shop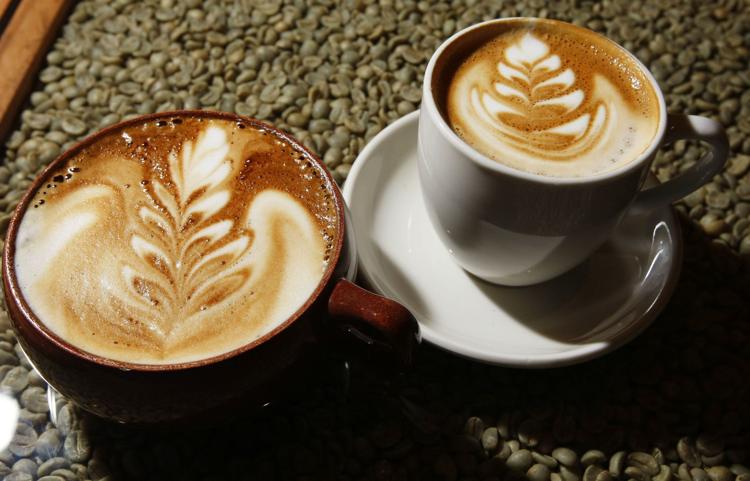 Torchy's Tacos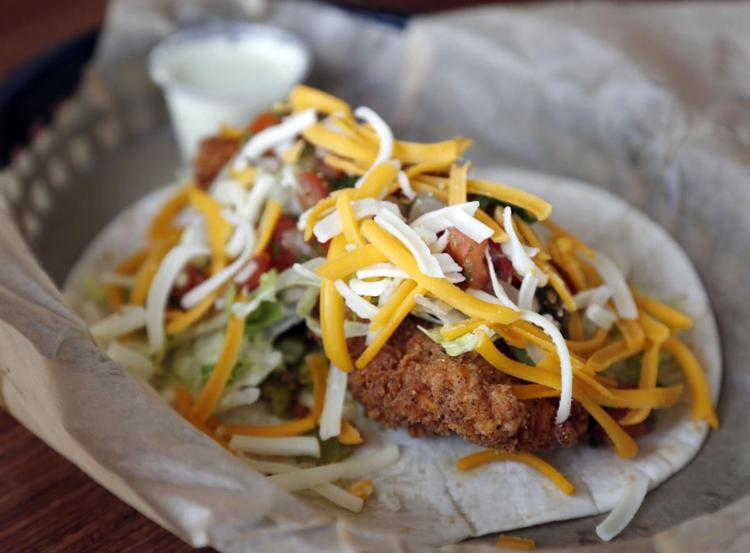 The Tropical Restaurant and Bar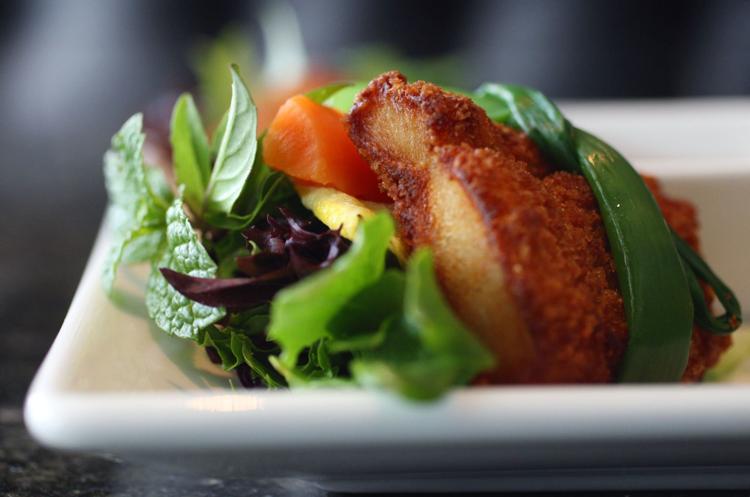 Triangle Coffee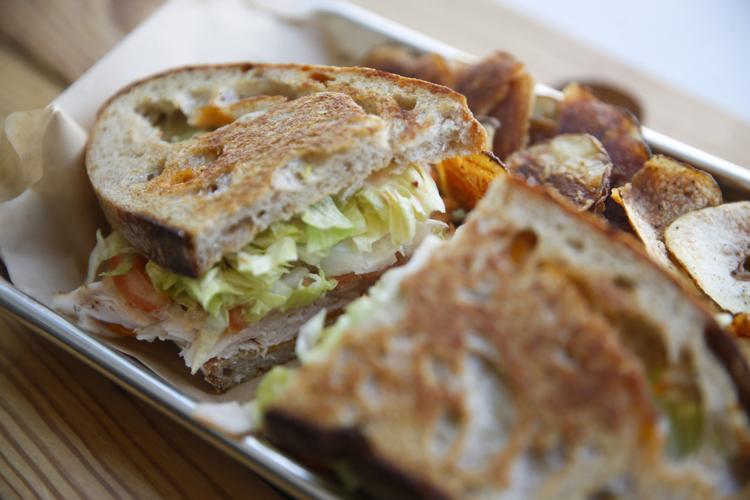 Tucci's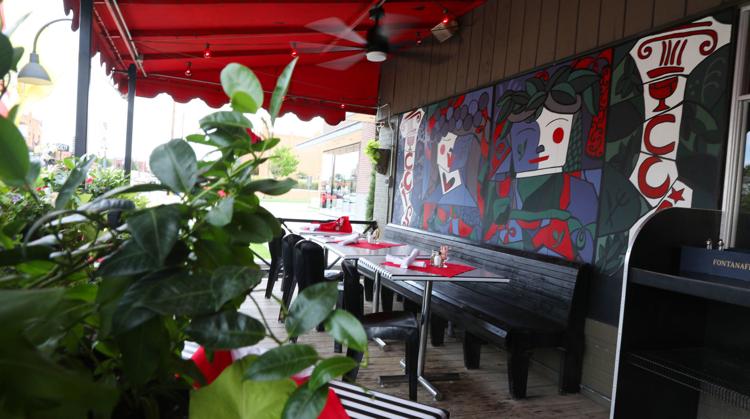 Ty's Hamburgers and Chili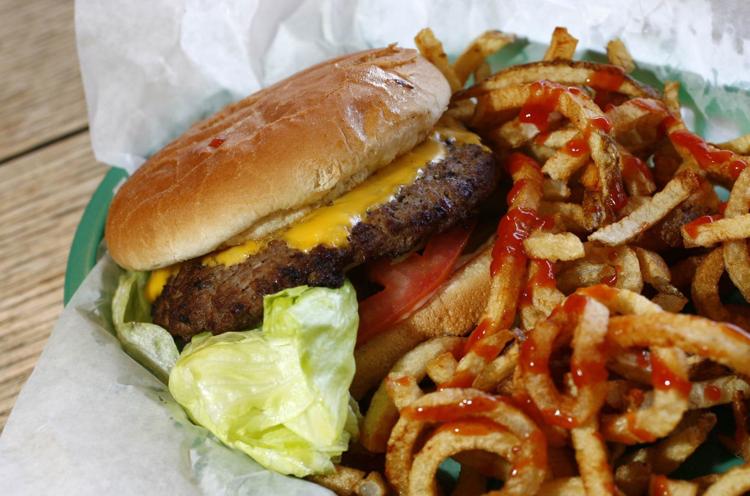 Villa Ravenna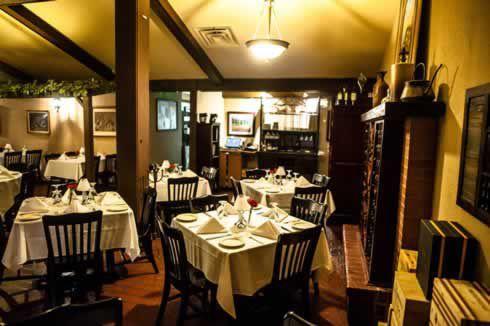 Waffle That!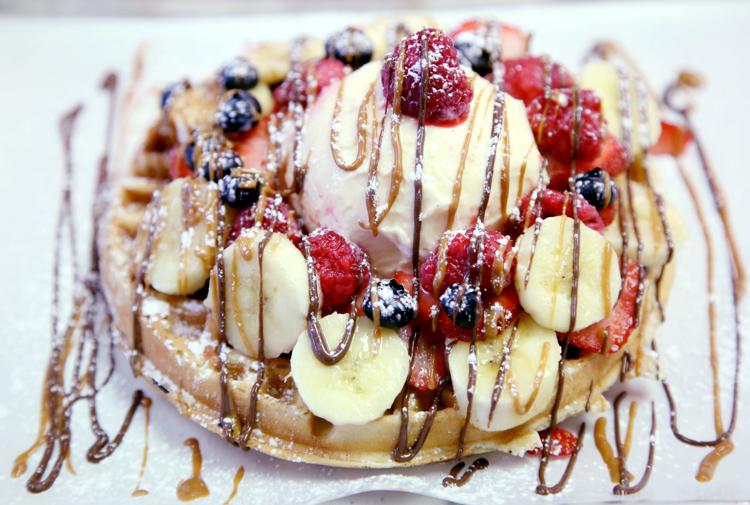 Wanda J's Next Generation Restaurant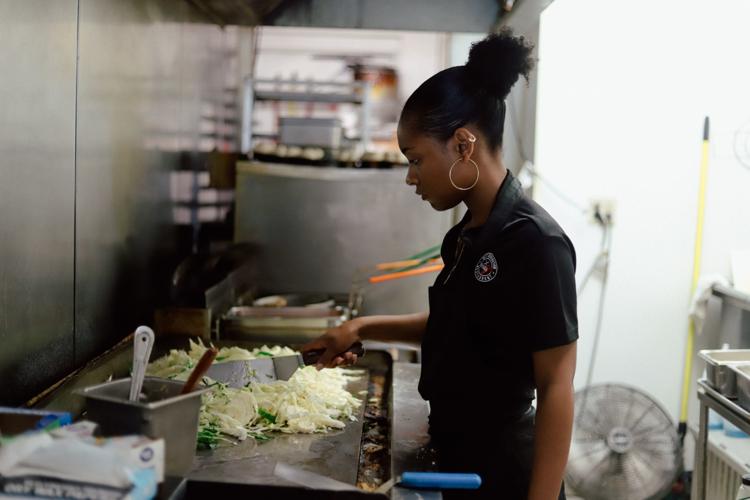 White Lion Pub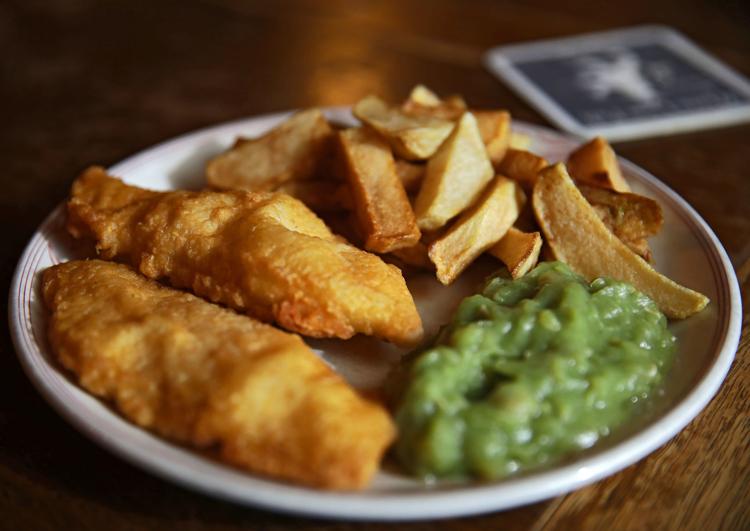 White River Fish Market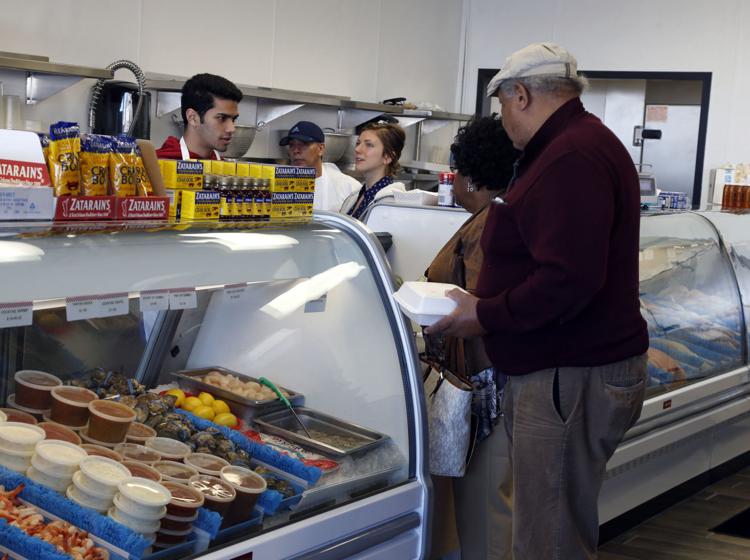 Yokozuna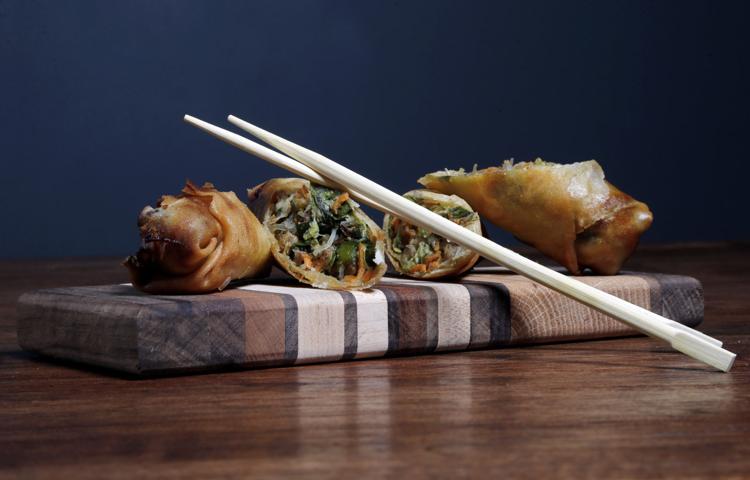 ---
---
Corey Jones
918-581-8359
Twitter: @JonesingToWrite
Get local news delivered to your inbox!
Subscribe to our Daily Headlines newsletter.