The Rev. Robert Turner, pastor of Vernon AME Church, said he has protested for reparations for victims of the 1921 Tulsa Race Massacre each Wednesday since September 2018.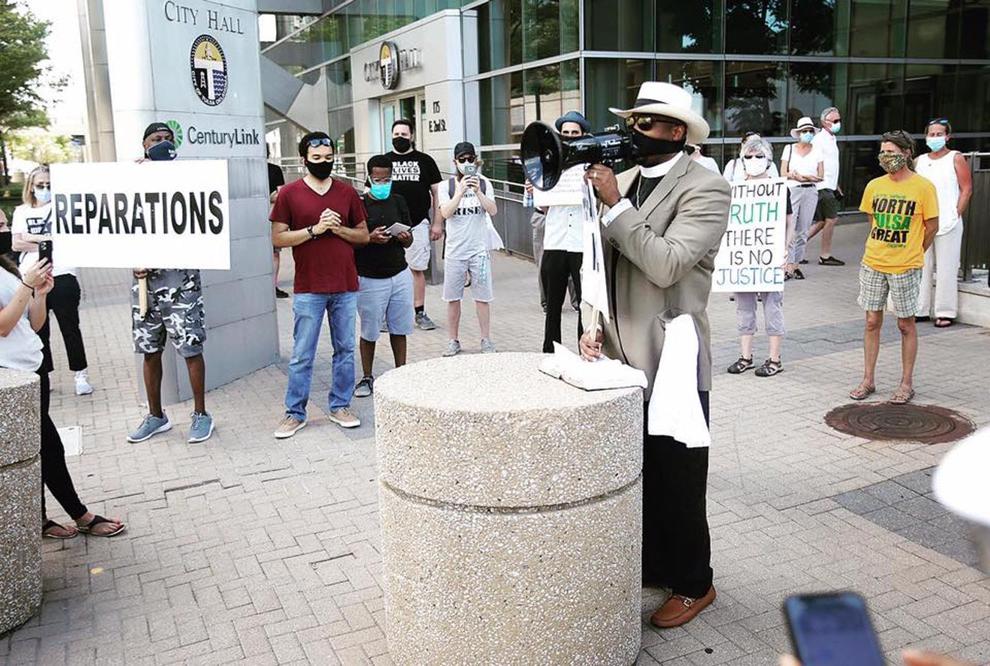 On July 15, he found himself sharing the usual space for his protest with a group of people rallying against the city of Tulsa's mask ordinance. He said after those individuals assaulted him and he shared the details of his experience, a group of people pledged to stand with Turner the next time he protested at City Hall.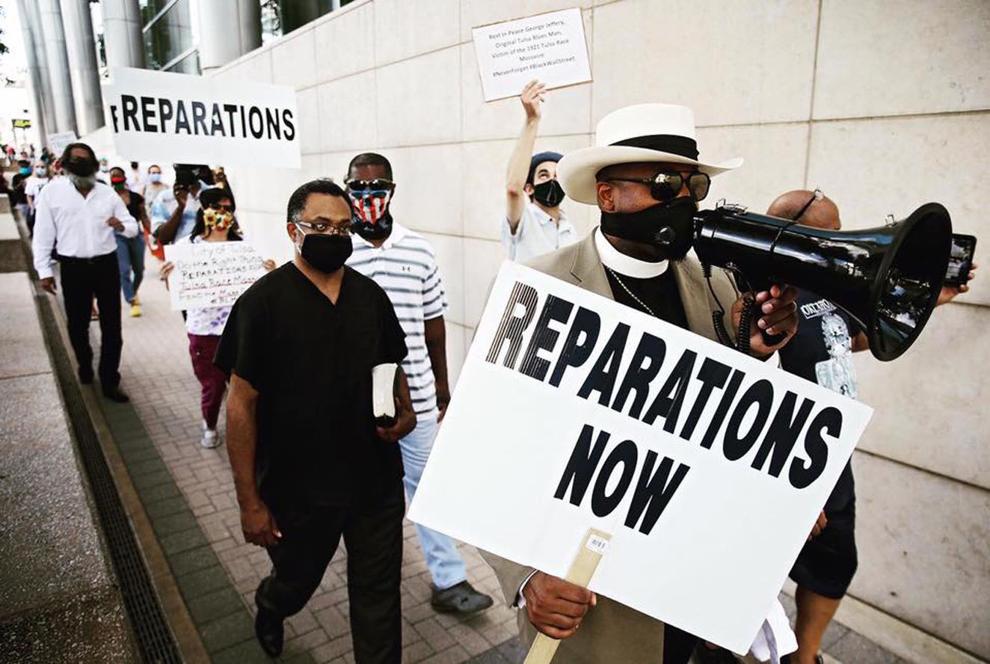 The group of people who stood with Turner on Wednesday then marched with him to the church at 311 N. Greenwood Ave., where a man outside was asking for water. Turner, without fanfare or hesitation, knelt down and washed the man's feet and put new socks and shoes on him.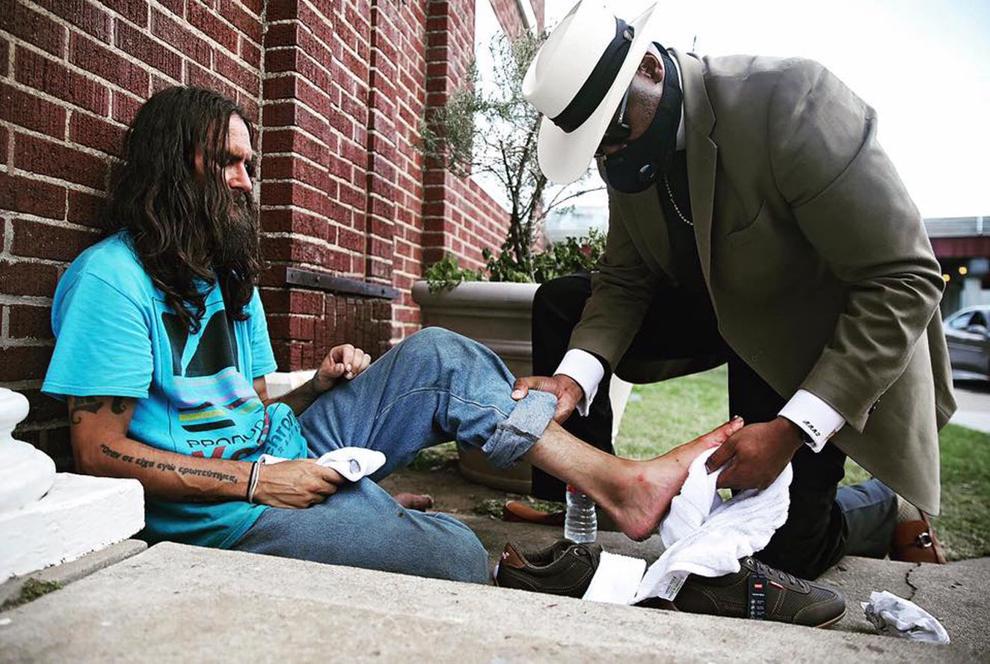 Mike Simons
918-699-8814
@mikesimonsphoto