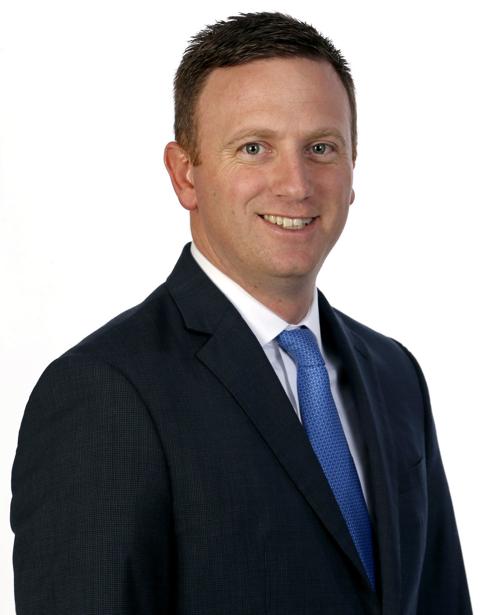 Michael Junk is uneasy about interviews. He doesn't much like questions about himself and, all things considered, seems to prefer the background to the spotlight.
Avoiding attention will be harder to do in the year ahead. Already on the rise in government circles as Tulsa Mayor G.T. Bynum's deputy mayor, Junk is moving into the inner circle of Gov.-elect Kevin Stitt as chief of staff.
The chief of staff's job varies from governor to governor and from chief to chief but generally involves keeping the administration focused and on track.
"My primary objective is to take the governor's objectives and make sure we're executing the steps needed to implement them," said Junk, who at 34 has already worked for U.S. Sens. Jim Inhofe and Tom Coburn, as well as Tulsa's mayor.
Since being named Stitt's chief of staff in late November, Junk has been involved in assembling the administration team.
"We have been looking for young, good talent, people who complement each other in terms of their experience and ability," Junk said.
Junk grew up in Tulsa and graduated from the University of Oklahoma, where he became involved in Republican politics. He became Tulsa's deputy mayor in 2016 after working for Coburn and Inhofe.
"Energy," Junk said, is what attracts him to government and politics. And that's something he thinks state government lacks after years of difficult policy and budget decisions.
"Stagnant," Junk said, describing his impression of state government. "Very little optimism, very little energy. I think the state is where the city was a few years ago.
"I believe we'll see a dramatic change in the perception of this office," he said. "I wouldn't be surprised to see Kevin (Stitt) working the halls during the legislative session. I think you'll see a different relationship with lawmakers. Not that it wasn't good (with Gov. Mary Fallin), but I think it'll be different."
Randy Krehbiel
918-581-8365
Twitter: @rkrehbiel