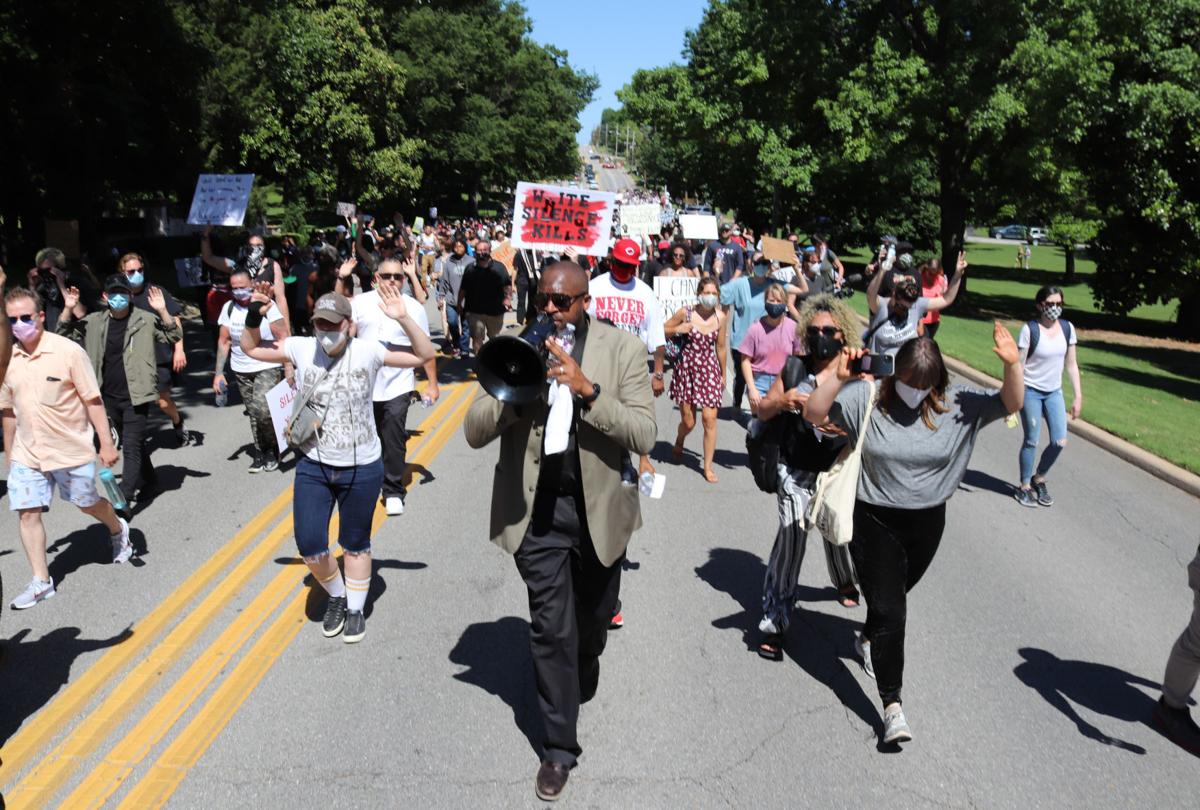 The Rev. Robert Turner of Vernon AME church on Sunday issued a statement in response to a Facebook post made by Mayor G.T. Bynum following Saturday's protest in Tulsa. Here is a portion of that statement:
"Yesterday, we marched 4.5 miles in 85 degree weather on city streets and federal highways; chanting in remembrance of George Floyd, Terrance Crutcher, Joshua Barre, Eric Harris, Sandra Bland, Treyvon Martin, Ahmaud Arbery, Medgar Evers, Dr. Martin Luther King Jr., Malcolm X, and countless other innocent African Americans whose lives were taken by racists in power — their perpetrators not brought to justice.
"Protestors of all races, ages, and religions marched through the streets together in support of a change long overdue. No violence. No vandalism. Just love.
"My heart was warmed by this, but then I read a Facebook post written by the Mayor of Tulsa. G.T. Bynum, the mayor of the city I live in and have grown to deeply love, characterized this peaceful demonstration as an attempt to intimidate him.
"Tulsa thought we had a leader in you. Instead, you have shown yourself to be just another White man in power who characterizes the peaceful actions of African Americans as intimidating. That is how our people die while jogging. That is how our people die while eating ice cream on their couch. That is how our people die while sleeping in their own bed. Being Black is not a crime. The color of our skin should not be equated with aggression, anger, or intimidation. Shame on you, Mayor Bynum.
"Yesterday was a beautiful display of democracy at work. I'm ashamed that our mayor tried to use it as a political campaign opportunity.
"Truly praying for you and yours."
Get local news delivered to your inbox!
Subscribe to our Daily Headlines newsletter.