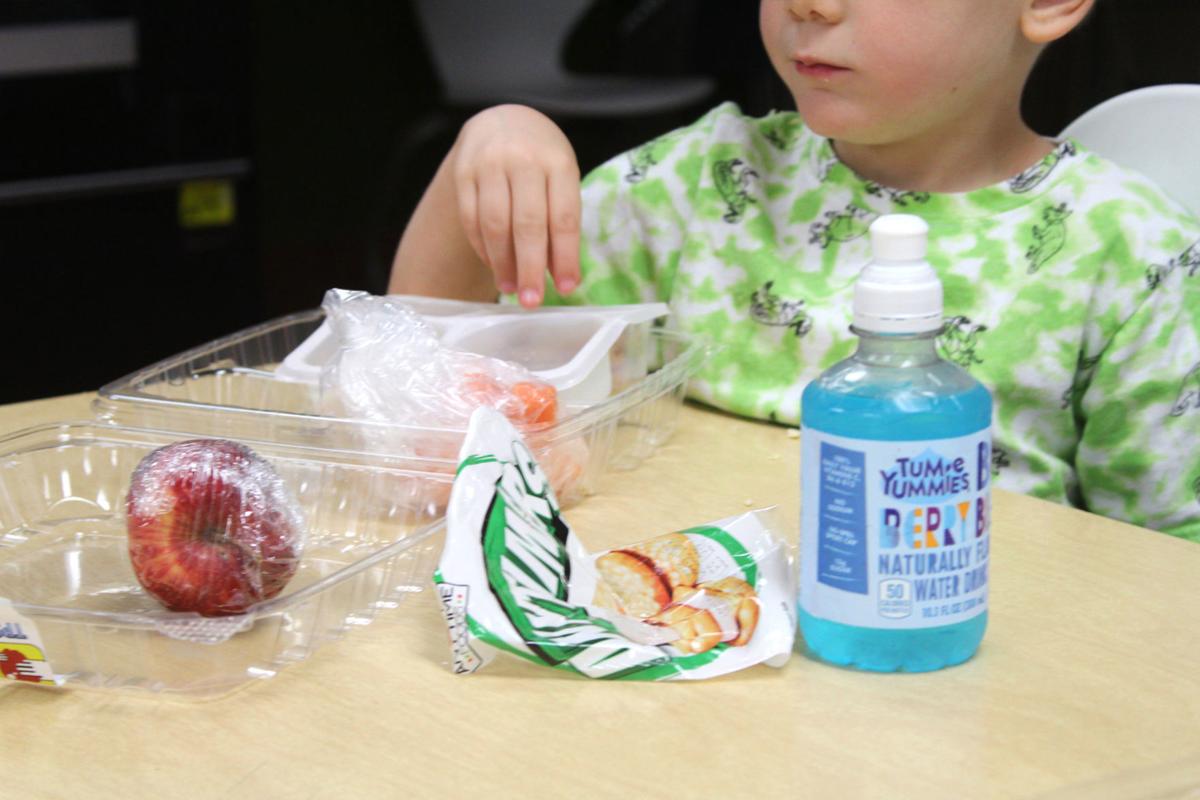 The wait is almost over for Oklahoma families looking for their students' 2020-2021 Pandemic Electronic Benefit Transfer benefits.
Officials with the Oklahoma State Department of Education and Oklahoma Department of Human Services confirmed that electronic P-EBT payments for the 2020-2021 school year have started to go out to eligible families across the state.
The P-EBT program was launched by the U.S. Department of Agriculture in 2020 to offset the financial impact on families whose children missed free or reduced price school meals while campuses were shuttered due to COVID-19.
Families with eligible students, as identified by their schools, will be receiving new pre-loaded P-EBT cards in the mail with a separate card for each child.
The benefits loaded on the cards can be used to purchase groceries at authorized grocery stores and farmers' markets. Each eligible student will receive $6.82 for every distance learning day they attended during the 2020-2021 school year.
Benefits will be distributed in 10 increments, with the final disbursement scheduled for Oct. 15.
A separate application from the state is still pending for summer 2021 benefits. If approved, eligible families would receive a flat $375 per child. As per a spokeswoman for Oklahoma DHS, the state will be submitting a P-EBT application for the 2021-2022 school year.
The state is also resubmitting a proposal to extend P-EBT benefits to day care attendees who are eligible for SNAP benefits and live in a county that had at least one school district pivot to distance learning during the 2020-2021 school year. As per Oklahoma DHS, eligible families should receive those benefits by Oct. 31.
"Children need access to healthy food to ensure they thrive. That need doesn't go away when they are learning virtually," said Deb Smith, director of OKDHS Adult and Family Services. "The P-EBT program is designed to ensure that children and families have access to the nutrition they need to be successful."
In order to qualify for P-EBT benefits, a child must have been eligible for free or reduced price school meals either based on their household income listed on their free and reduced price meal application or if they attended a school that exercised the National School Lunch Program's Community Eligibility Provision in 2020-2021.
As per the Oklahoma State Department of Education, area schools that utilized the Community Eligibility Provision in 2020-2021 include all of Tulsa Public Schools' elementary schools, Avant Public Schools, Gypsy Public Schools, Mounds Elementary School, Prue Public Schools and Pawhuska Public Schools' Indian Camp Elementary School.
Children enrolled in schools that do not participate in the National School Lunch Program, including virtual charter schools and Head Start programs, are not eligible for P-EBT benefits.
Oklahoma's distribution plan for 2020-2021 was approved by the U.S. Department of Agriculture in June. However, state officials and school districts had to confirm attendance records and the number of distance learning days for every eligible student before any benefits could be distributed.
By comparison, each eligible student received a set amount of benefits for the 2019-2020 school year because of statewide school closures from March through May 2020. However, those benefits were paid out in fall 2020, prompting questions from families about when they would see their debit cards replenished for the 2020-2021 school year.
Chris Bernard is the executive director of Hunger Free Oklahoma, a nonprofit that partners with dozens of other entities across the state to address food insecurity.
Bernard said the nonprofit regularly received inquiries from families via social media and through its SNAP enrollment hotline about when 2020-2021 P-EBT benefits would be made available.
"This program did not exist before the pandemic, but it has proven to be profoundly effective at replacing school meals and keeping families at more stable level," he said.
"Not only does it impact those families, it also impacts local economies. Those benefits get spent at local grocery stores. It stays in our communities. That's why it was designed the way it is — it supports immediate need for food and local need for economic growth and stability."