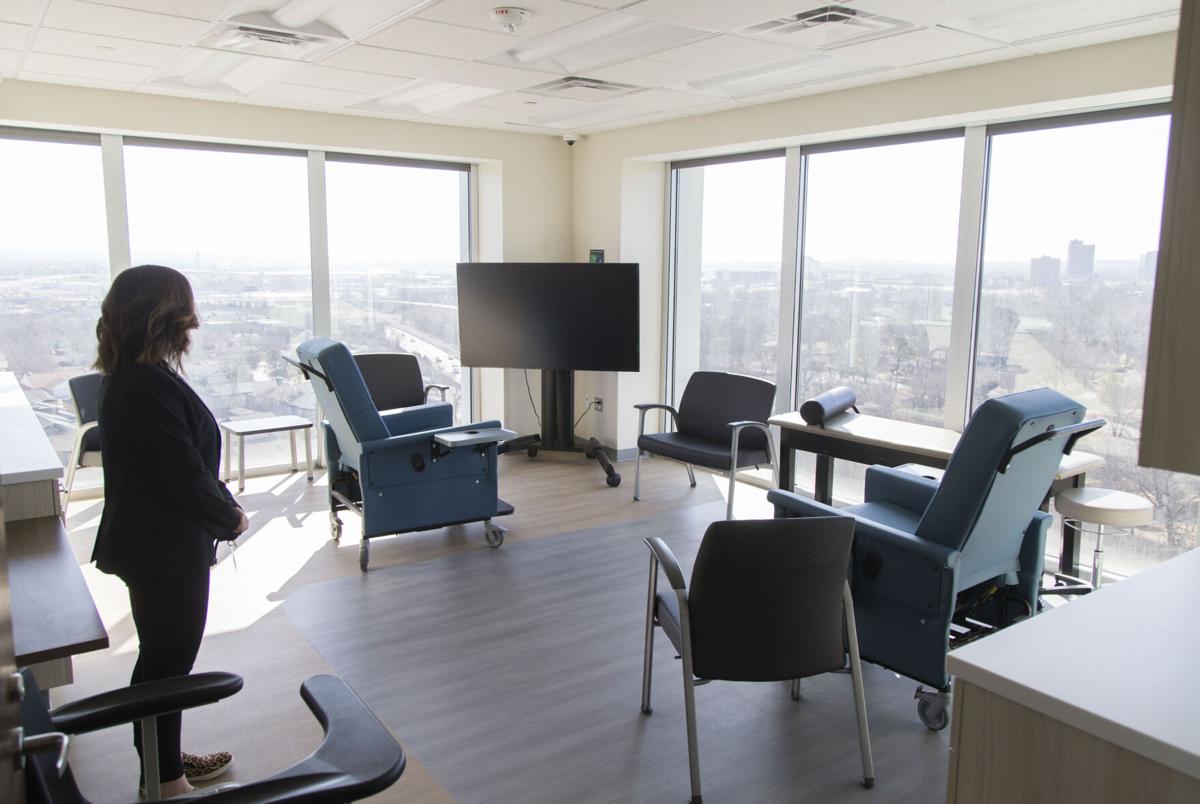 ---
With last year's big story in health care still such a major factor, the outlook for Tulsa in 2021 is a little unclear.
But one thing seems certain, at least.
Because of the ongoing investment in addiction medicine at the Oklahoma State University Center for Health Sciences, the city and state are much better positioned to deal with the expected COVID-19-related increase in addiction.
"The timing was very fortuitous for Oklahoma that the sequence of events occurred the way it did," said Dr. Jason Beaman, executive director of training and education for OSU-CHS' National Center for Wellness and Recovery.
Long before the pandemic and the surge in some addictions it likely will trigger, OSU-CHS had made addiction medicine a priority in response to the state's opioid crisis. Moreover, in 2019, it was tapped to receive nearly $200 million from the state's opioid lawsuit settlement to fight addiction.
"We have been able to dramatically scale up the resources in the last five years, and we definitely had a much, much stronger infrastructure set up and in place by the time the pandemic hit," Beaman said. "It was very, very fortuitous."
So much has been accomplished, in fact, 2021 is expected to be a monumental year for addiction medicine in the state.
"We believe this will be the year that for the first time every Oklahoman suffering from addiction, regardless of their location or ability to pay, will have access to treatment," Beaman said.
Helping make that possible, he added, are NCWR's many partners, including the Oklahoma Department of Mental Health, federally qualified health centers and community mental health centers around the state.
"We'll be able to provide this service to every nook and cranny of the state," he said. "We really think that's going to make a dramatic difference.
"And once we add to it the free medication we got as part of the settlement, we expect a huge uptick in people entering recovery in Oklahoma."
How many people that could potentially be is hard to say. The pandemic's impact on the overall addiction picture is complicated.
But while alcohol, opioids and methamphetamine will remain problems in Oklahoma, COVID-19's effect on at least one of them is clear-cut.
"We pay a lot of attention to opioids," said Beaman, chair of psychiatry and behavioral sciences at OSU-CHS. "But I've got to stress that alcohol has always been Oklahoma's No. 1 problem and always will continue to be. And the pandemic has been detrimental for that."
He said a "dramatic increase" in new alcohol addiction is likely.
"And we're going to see — and are seeing — dramatic increases in relapse from people who have been battling alcohol addiction," he said.
Many patients, forced into isolation, have been cut off from the social support they need in recovery, such as 12-step meetings or just being with friends and family. Many patients have also relapsed after losing their jobs.
The year ahead
One recent development that will pay dividends in 2021, officials said, is the consolidation under one roof of most NCWR operations and services.
Thanks to support from the Anne and Henry Zarrow Foundation, all addiction medicine, psychiatry and counseling services, along with virtual addiction treatment and support, are now in the Legacy Plaza complex at 31st Street and Yale Avenue.
"It's really going to supercharge all of our activities," Beaman said, adding that the move will allow for better collaboration between NCWR teams.
Critical for 2021, with the ongoing pandemic, are treatment options that were introduced last year.
They include virtual treatment for addiction patients throughout Oklahoma and in-person treatment that has been made safer.
NCWR's Addiction Recovery Clinic at Legacy Plaza offers an on-site virtual room. The room is for patients who may have limited technology at home and allows them to see a clinician on site via an iPad.
The research side of addiction medicine at NCWR will also advance in 2021.
The new Hardesty Center for Clinical Research and Neuroscience will open this year at Riverside Drive and East 66th Place, where it is moving into the former Shadow Mountain Behavioral Health facilities.
Aided by a $2 million gift from the Hardesty Family Foundation, the center will house addiction-related brain science research efforts, with space for clinical trials.
The new center features the most advanced MRI system in the state, Beaman said.
"We have people coming from all over the country to look at it because it's one of the only ones like it," he said.
"But there's also a lot of other stuff that we're doing to look at the brain and then really trying to focus on clinical trials, so that we can find solutions to help people that are suffering from addiction."