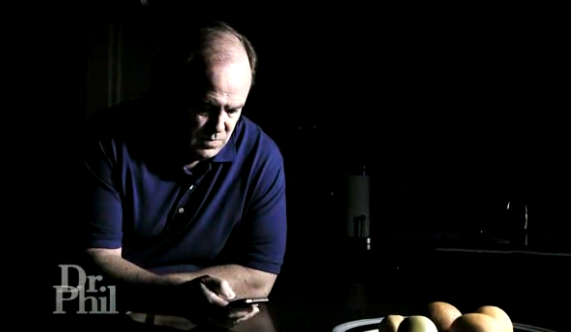 ---
An Oral Roberts University professor has lost his job after facing accusations from three women in a heated discussion April 29 on the "Dr. Phil" show.
"Winston Frost is no longer an employee of Oral Roberts University," said ORU spokesman Jeremy Burton.
Frost could not be reached for comment.
He taught government, law, pre-law and education courses at ORU, where he had worked since 2011.
One of the three women, his estranged wife, accused him of being a master manipulator who used his position as a professor at a prestigious university to "violate her emotionally and financially," according to the "Dr. Phil" website.
Frost responded that she was a "gold-digging man-eater" who had misled him during their four-month courtship, not telling him that for years she was a stripper, and that she had a history of being unfaithful.
"She's made my life a living hell. She's cost me my job," he said.
The other two women on the show said Frost had lied to them. One of them said she was engaged to Frost, which Frost denied. The other was his ex-wife.
The Los Angeles Times reported in 2001 that Frost was fired from his position as dean of the Trinity Law School in Santa Ana, California, after accusations of plagiarism were leveled against him. He was accused of using large sections of writing word-for-word from an encyclopedia without attribution.
According to Frost's LinkedIn site, he was in the charter graduation class in 1982 of the OW Coburn School of Law, ORU's now-defunct law school.
Bill Sherman 918-581-8398