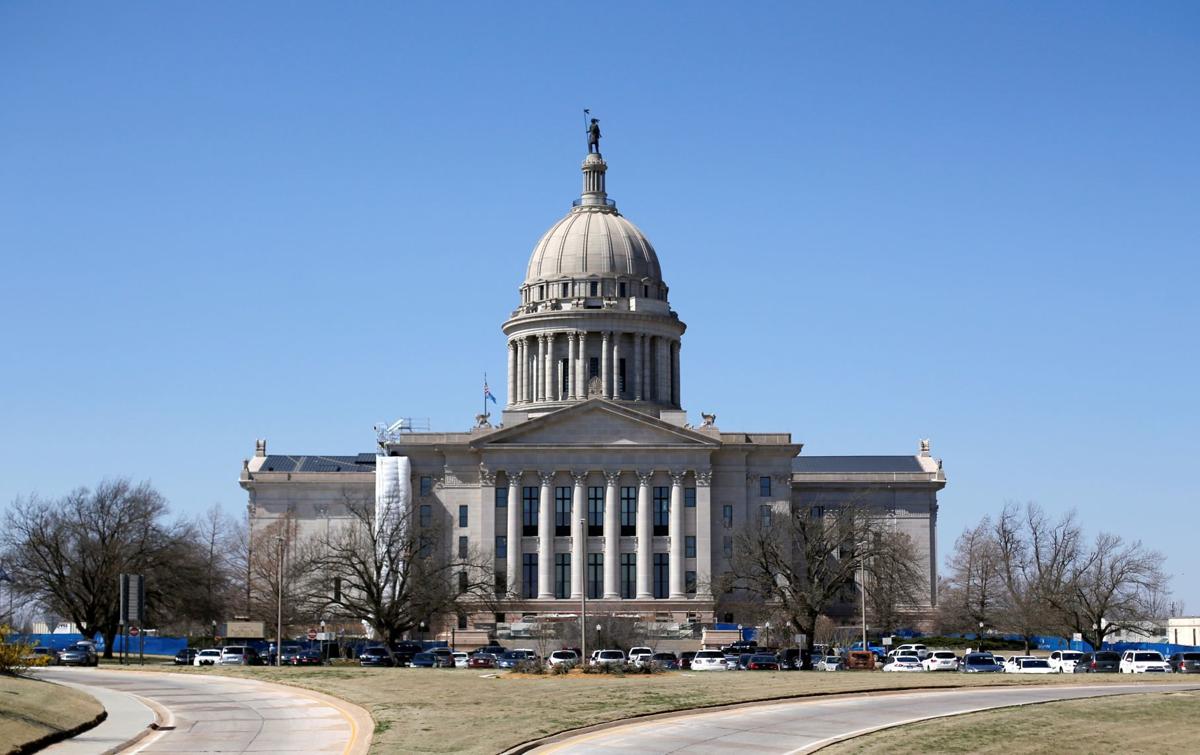 OKLAHOMA CITY — The door clanged shut on cash bail reform Wednesday with the Oklahoma House of Representatives' vote to reject Senate Bill 252, by Sen. Roger Thompson, R-Okemah.
A high priority for criminal justice reform proponents, the measure came up six votes short of the 51 needed for passage. With final adjournment of the Legislature expected Thursday, the issue appears dead for this session. On a procedural move, House sponsor Chris Kannady, R-Oklahoma City, did manage to rescue SB 252 for consideration next year.
Former prosecutors and law enforcement officers in the House were adamantly opposed to the bill, which would have made it easier for people arrested for non-violent offenses to be released on their own recognizance. Proponents said it would have primarily helped suspects who could not afford bail for pretrial release.
"This is not a perfect bill, but the current system is far less perfect, to the point that we have a crisis," said Kannady.
Kannady says the current system keeps people in jail because they cannot afford bail while others suspected of similar or even more serious offenses are released because they can make bail or bond.
"We just have a disagreement about what this means for public safety," he said. "Also, there's a matter of something called the Constitution."
Rep. David Hardin, R-Stilwell, and a former Adair County sheriff, said sheriffs can't afford to track down suspects released on recognizance who don't appear for trial dates, while Rep. Rande Worthen, R-Lawton, a former prosecutor said law officers won't actively pursue those failure to appear cases, which means delayed or dismissed trials.
Worthen also said the proposed reform addresses a problem that exists primarily in Tulsa and Oklahoma counties while imposing a burden on the rest of the state.
Several other criminal justice reform measures appear dead or nearly so with the remainder of the session now measured in hours.
Those include the HB 1269, the so-called retroactivity bill, which has been waiting for a vote in the Senate since last week; HB 1100, defining "intent to distribute"; HB 2009, limiting sentencing enhancements for second offenses; and HB 2273, pardon and parole reform, which passed the House on Wednesday but still needs approval from the Senate.
Also Tuesday, the House passed and sent to the governor SB 1, which creates a new department within the legislative service bureau to assist in oversight and the budget-making process; SB 441, which imposes additional conditions on school districts wishing to operate four-day school weeks; and Senate Joint Resolution 22, which disallows all 10 Ethics Commission rules instituted in the past year.
SJR 22 reflects a continuing feud between lawmakers and the Ethics Commission, which in the past few years has attempted to be more assertive. Some legislators were particularly upset about the commission's attempt to bar them from working as lobbyists for two years after leaving the Legislature. Supporters of the rule point out teachers are already forbidden from public school jobs for two years after leaving the Legislature.
Randy Krehbiel
918-581-8365
Twitter: @rkrehbiel