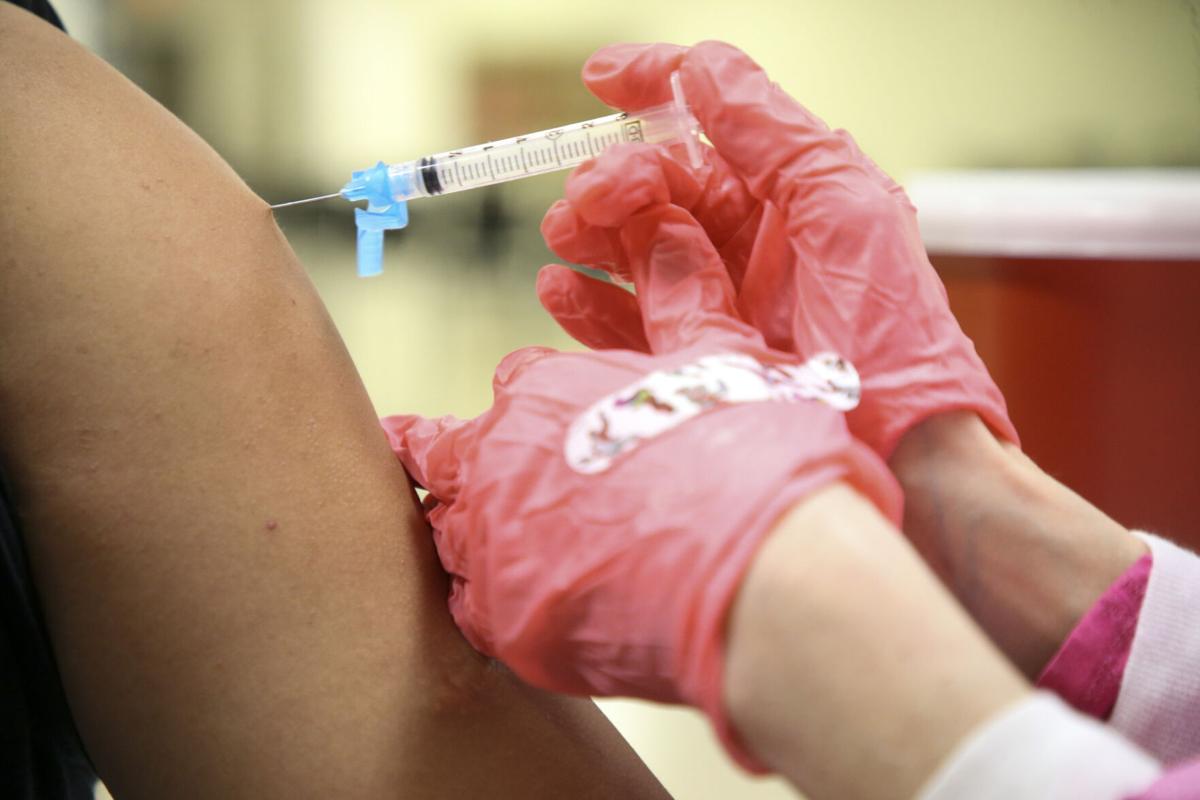 The state of Oklahoma will continue to push for more of its residents to get a COVID-19 vaccination amid having over 100,000 unused doses set to expire by the end of the month, a state Health Department official said.
"We're not giving up," Deputy Health Commissioner Keith Reed told media, during a virtual press conference held Thursday morning.
Reed said he continues to be encouraged by surveys that indicate 65% of the adult population say they would get a vaccine although not all necessarily right away.
"That's the group we are working on right now," Reed said, referring to those who are not opposed to getting the shot, but are likewise in no hurry.
Currently, about 54% of the adult population has received at least one COVID-19 vaccine dose, Reed said.
Reed said the vaccines are not the property of the state so it has requested guidance from federal officials regarding their disposal.
The Tulsa World reported Thursday that state health department officials have reached out to federal authorities regarding what to do with its vaccine supply that has, or will soon, expire before they could be administered.
Reed said Thursday that the U.S. Food and Drug Administration is also considering guidance that could include extending the shelf life of vaccines beyond their expiration date.
The state stopped taking its shipment of its allocated supply of COVID-19 vaccinations about a month ago, Reed said.
Reed said the state is administering about 4,500 shots per day on average.
At its peak, the state administered about 28,000 shots per day, he said.
At the current rate of 4,500 shots per day, the World projects that it would take until mid- to late April 2022 before the state could fully vaccinate the 70% of the state population needed to achieve herd immunity.
"We would like to get to that 70% number that is put out there, but we also want to be realistic on what Oklahomans are interested in doing," Reed said. "We know Oklahomans value personal choice and personal decision.
"It may take a little longer, we may really trudge through this during the summer, but we are going to fight for every dose and get as much vaccine into Oklahomans as possible."