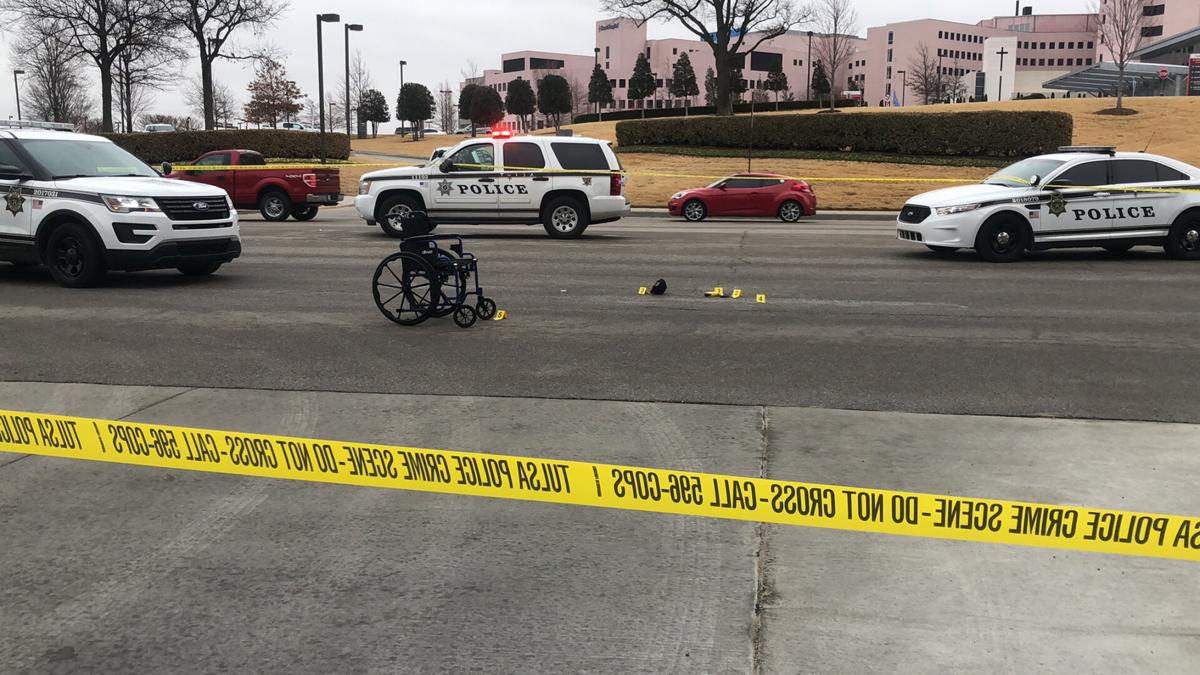 A Tulsa police officer lost consciousness while trying to subdue a combative ambulance patient and was put into a medically induced coma Friday morning.
The out-of-town ambulance was headed to Saint Francis Hospital when the patient broke loose from his restraints and began fighting personnel, Tulsa Police Capt. Richard Meulenberg said. The medics called police for help and were met by Officer Sean Love in the southbound lanes of Yale Avenue just south of 61st Street about 8 a.m., the Police Department said on social media.
Love began fighting to subdue the patient in the street, but he soon "fell unconscious," Meulenberg said.
Another officer got the patient under control, but by that time Love had turned purple and had no pulse, Meulenberg said.
Responders began performing CPR and took Love to nearby Saint Francis, according to the post.
"(Love) is currently in the ICU and in a medically-induced coma due to concerns developing from his loss of consciousness," the post states. "He will be in this state for at least 24 hours before we have an update on his condition."
"It was really touch and go for a while," Meulenberg said of Love's condition. "He looked pretty rough. But we're very thankful, thanks to all the work of everybody here today, that he is in stable condition."
Circumstances that could or do result in the death of anyone are tragic, Meulenberg said, but knowing that a victim is a police officer and is "a friend of ours" amplifies the emotions for other officers.
It's been eight months since Tulsa Police Sgt. Craig Johnson died from a shooting during an east Tulsa traffic stop. Officer Aurash Zarkeshan was also injured then and narrowly survived.
Love has been with the department about nine years, and Meulenberg said he considered the 46-year-old to be in "peak physical condition." He works at the Riverside Division and also serves as a medic on the Special Operations Team, the post states.
The ambulance patient has not been identified. He also was taken to a hospital.
A wheelchair, ball cap and Taser remained in the road while investigators processed the scene. Meulenberg said detectives would review all evidence applicable to the fight and work to determine whether any criminal complaints would apply.