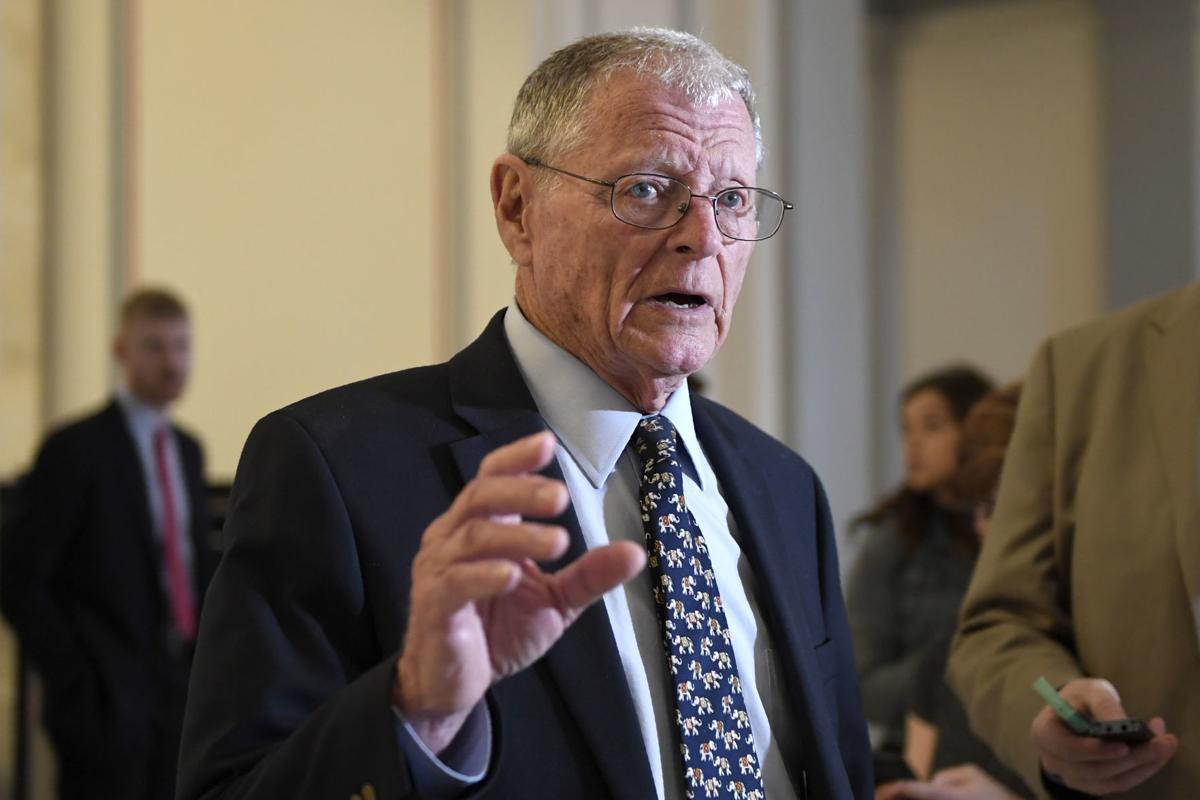 U.S. Sen. James Lankford complained Wednesday afternoon about Democrat delays to a $2 trillion COVID-19 relief bill just as three of Lankford's fellow Republicans threatened the deal over a disagreement about unemployment insurance benefits.
"The heart of the package we're passing today is almost identical to what we brought actually Sunday night, which was a bipartisan proposal which ranking members and chairmen of all the major committees had worked together to be able to get this done," Lankford said in an early afternoon floor speech.
Lankford went on to criticize Democrats for holding the bill up over what he suggested were needless or even petty complaints, including provisions that the president, his family and no members of Congress can directly benefit from the relief measures.
"We spent three days, three days of delay because they had some additional demands for some things they wanted to do (that) targeted … the President and his family," Lankford said.
At about the same time Lankford was speaking, word began circulating that four Republican senators — Lindsay Graham and Tim Scott of South Carolina, Ben Sasse of Nebraska and Rick Scott of Florida — believed the bill's unemployment benefits were too generous.
In response, Vermont Sen. Bernie Sanders threatened to put a hold on the bill to demand more oversight of a $500 billion contingency fund that would be controlled by the Trump administration.
Earlier Wednesday, U.S. Sen. Jim Inhofe also grumped about the delays in bringing the relief bill to a vote, but conceded some aspects of the final product are improvements and none are particularly objectionable.
"Nothing here that I've mentioned gives me pause," Inhofe said in a morning teleconference from his Washington office.
He said he expects a vote on the package Wednesday afternoon.
Inhofe and other Republicans have complained that the Senate had largely worked out a deal over the weekend, but that the intervention of House Speaker Nancy Pelosi caused Democrats to back off.
Pelosi subsequently sent up her own $2.5 trillion trial balloon that included several initiatives not related to the coronavirus epidemic and its resulting economic damage.
Wednesday, Inhofe noted that the number of COVID-19 deaths in the U.S. more than doubled in the past 72 hours, and said "that's the price we paid for the intervention of Nancy Pelosi."
Asked if he was saying those additional deaths would not have occurred had the Senate been able to act over the weekend, Inhofe said, "No, not at all, it's just my way of saying there is a sense of urgency about this."
Some have suggested Pelosi's bill was more of a bluff to pressure Republicans than a serious proposal.
Inhofe said that doesn't matter.
"It doesn't make much difference," he said. "It delayed us three days."
That said, the bill that evolved includes $400 billion more for hospitals, businesses, medical research and individuals than it did on Sunday.
Inhofe said he is satisfied all of the money will help address the medical and economic emergency, and that the few additions are positive.
Specifically, he mentioned $10,000 "loans" that are essentially grants to small businesses through the Small Business Administration and $150 billion to state, local and tribal governments.
U.S. death toll passes 800: How are world governments handling the coronavirus pandemic?
Randy Krehbiel
918-581-8365
randy.krehbiel
@tulsaworld.com
Twitter: @rkrehbiel
Concerned about COVID-19?
Sign up now to get the most recent coronavirus headlines and other important local and national news sent to your email inbox daily.