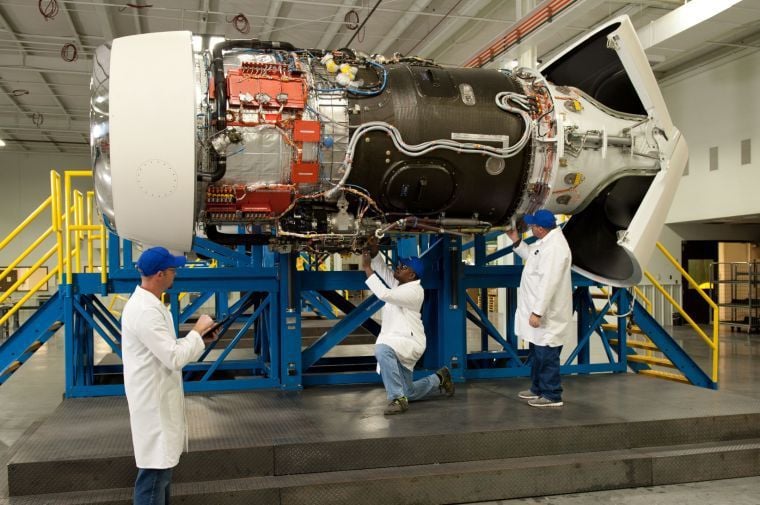 Tulsa-based aerospace manufacturer and repair firm The NORDAM Group Inc., along with its domestic subsidiaries, announced Sunday that it has filed a voluntary petition for protection under Chapter 11 reorganization.
NORDAM's foreign subsidiaries and affiliates have not filed for Chapter 11 protection in the United States or in their home jurisdictions.
The action comes following a protracted contract dispute with Pratt & Whitney Canada regarding the PW800 nacelle system used in Gulfstream G500 and G600 aircraft.
"This court filing is not what we wanted to do, but it is what we had to do," NORDAM CEO Meredith Madden said in a statement. "It is the best path forward for our company because it allows our business to operate without interruption."
Reached by phone Sunday night, a NORDAM spokeswoman declined to elaborate on the filing or how it would immediately affect the company.
NORDAM employs about 2,500 people worldwide and roughly 1,800 in Tulsa.
Chapter 11 of the Bankruptcy Code typically provides for reorganization of a corporation or partnership. A Chapter 11 debtor typically proposes a plan of reorganization to keep its business alive and pay creditors over time.
NORDAM's filing is supported by additional financing from NORDAM's bank lenders to help ensure operations continue uninterrupted during the restructuring process.
"We are confident in our company and its future," Madden said in a statement. "We will emerge from the Chapter 11 process successfully, as an even stronger company.
"During an eight-year period, we invested in excess of $200 million. The PW800 nacelle system has FAA approval and is operating as expected, having flown more than 6,400 flight-test hours as of July 20 with exceptional performance and quality."
Madden emphasized that Sunday's filing in no way affects other NORDAM programs or customers.
"Outside of the contract situation with Pratt & Whitney Canada, our company programs and product lines are performing well, and we are pursuing several new business opportunities," she said, adding that the company's focus is on programs with high-growth potential and a strong competitive position in several market niches.
Mike Neal, president and CEO of the Tulsa Regional Chamber, said in a statement that NORDAM's decision will preserve the company's future.
"NORDAM is an international leader in the aerospace and aviation industry, which is a critical sector of the Tulsa region's economy. While we at the Tulsa Regional Chamber are disappointed to learn this news, we will continue to support them in any way we can," Neal said in the statement. "They have made the right decision to help protect their employees, preserve the company's future and remain a vibrant part of our regional economy for decades to come.
"A number of companies in Tulsa have emerged stronger following Chapter 11 reorganization proceedings, and I'm sure this will be the case with NORDAM as well," Neal wrote. "We at the Chamber have tremendous respect for Meredith Siegfried Madden and her entire leadership team, and I'm confident they will succeed and continue as an employer of choice and a keystone of our aerospace and aviation industry."
Ray H. Siegfried II founded The NORDAM Group in 1969 and expanded the local manufacturing company into a global aerospace corporation operating on four continents with revenues in excess of half a billion dollars, according to the company's website.
Rhett Morgan
918-581-8395
Twitter: @RhettMorganTW
Get local news delivered to your inbox!
Subscribe to our Daily Headlines newsletter.