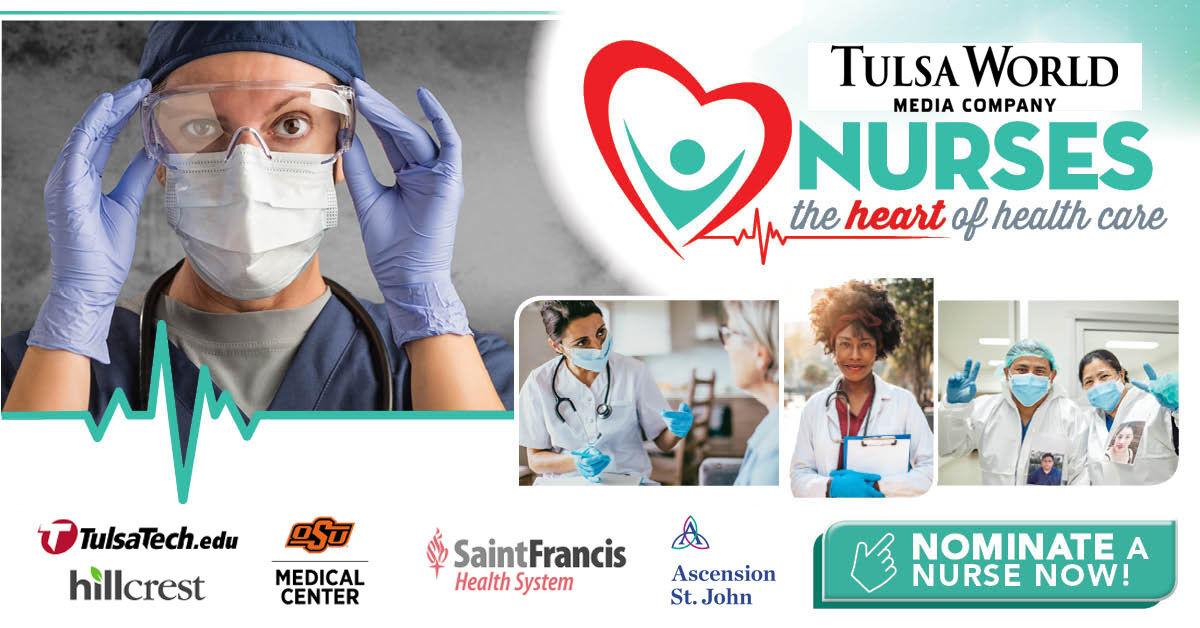 The Tulsa World is looking to honor 10 area nurses who go above and beyond to deliver compassionate care.
Ten honorees will be featured in a Tulsa World special section in print and online on Sunday, May 9, in honor of National Nurses Week. Honorees will be selected by a local panel of judges.
Nominations are open to the public from 7 a.m. Wednesday until March 17.
The goal of this initiative is to celebrate nurses who put others first and have made a significant impact in their community and on their patients.
This is sponsored by Saint Francis Health System, Hillcrest HealthCare System, OSU Medical Center, Ascension St. John and Tulsa Tech.
---