The next generation of black leaders in Tulsa — the people who will help dictate how the city functions for people who look like them for years to come — have a keen understanding of why their work means so much to so many.
That motivation comes from realizing that there is much to gain, and just as much to lose, particularly during present-day discussions about inequity within education, community policing and how the proverbial playing field isn't level for all.
The Tulsa World spoke with four leaders who are forcing the city to examine itself.
Nehemiah Frank, Black Wall Street Times founder
For Nehemiah Frank, an innocent question from a grade-school student combined with a 20-minute drive from north Tulsa to the suburbs reinforced the mission to elevate his community.
As the story goes, Frank was having a conversation with a young girl at the north Tulsa elementary school where he taught when she asked about the requirements to sign up for the gymnastics class he held for years in Jenks.
Frank, 36, said he realized — because of the girl's socioeconomic circumstances — that her family wouldn't be able to afford the fees needed to participate.
"That question just hit me so hard," Frank said. "Here's this kid at this Title I school, (where) 99% of the kids are on reduced or free lunch, and she's asking me about a gymnastics team in Jenks where the tuition is out of reach. It was just not realistic for most of the kids going to that school."
Then there was the commute from north Tulsa to that gymnastics facility where Frank could see the disparity unfolding in real-time with each passing minute of the trip. That experience eventually forced him to come to the realization that he must be committed to serving the people in his own community first.
"It was just a different world," he said. "I never realized how 20 minutes from north Tulsa to Jenks would impact me and my social outlook on race relations, access and opportunity. It was breaking me. I made a decision to commit to the community full time. It was the hardest, craziest decision I've ever made in my life."
Frank, who is the founder of the online publication Black Wall Street Times, wanted to create a space where previously untold stories about racial inequity in education and throughout other institutions in Tulsa would force the public to confront their own biases.
"One of the things I noticed is that it (Black Wall Street Times) helped push the needle in our city when it came to talking about race. Anytime I would see a disparity, I would call it out and people would be forced to discuss it."
Frank credits his work, along with others, in influencing Tulsa Public Schools leaders to change names of several institutions that honored Confederate figures.
"It's always about what my community wants," he said in reference to writing about topics that affect black people. "That's the drumbeat I live to."
Kuma Roberts, executive director of diversity and inclusion for the Tulsa Regional Chamber
When Kuma Roberts was appointed to her current position at the Tulsa Regional Chamber two years ago, she was slightly aggrieved.
Roberts, 45, was under the impression she was typecast because she fit the archetype of being black and female.
"Oh, choose the black woman to do it, that makes a lot of sense," she thought at the time. "I was a little resentful."
But soon Roberts realized she was the appropriate candidate for the job due to her firsthand experience witnessing imbalance in education along class and racial lines while previously in the role of program manager for Tulsa-based Partners in Education.
There, she was tasked with connecting the area business community with local education stakeholders to help provide school supplies and even fund occasional pizza parties for classrooms.
"What it allowed me to see was the state of the public school system, which was a travesty," said Roberts, who started her corporate career as a receptionist. "North Tulsa schools certainly had more black and brown students and were less resourced. And eventually, the pizza parties just stopped being enough. I felt like the business community should do way more than just a pizza party and a backpack."
Working with nonprofits and eventually, the Tulsa Chamber, helped her gain an intimate look at how the city functioned at all levels. Roberts became equipped with the knowledge of all warts restricting tangible progress.
"We really do a great job of hiding our dirty underwear under the rug and not really facing it head-on in order to make a significant change in those areas," she said. "What I feel like what I do in my current position is to try to get the Chamber to be honest."
Roberts, though, is quick to reveal that she doesn't want to be the lone voice dedicated to fighting these battles in boardrooms. She desires a collective effort on all fronts — from people of all backgrounds — to produce a social metamorphosis.
"Success for me is when I don't have to be the only the person in the room giving the, 'Hey, Bud...' or 'Should we consider ...' conversation in every room that I sit in," she said. "I think what success looks like is when all voices are speaking for equity and inclusivity, and it's not just a few choice people around the city."
Timantha Norman, Tulsa Star executive editor
If the city lacks transparency, Timantha Norman wants to expose it through justice-oriented investigative journalism.
Norman, 33, is the executive editor of the Tulsa Star, a website that takes its name from the original Tulsa Daily Star of the early 1900s, which then supported and published stories centered on black causes.
Working in education and for nonprofit organizations has pushed Norman to become involved in advocacy. Starting a website seemed to be the perfect outlet to express her passion for justice and community empowerment.
"There was just a need for another publication to take a deep dive and not be afraid to tackle tough issues that were happening in and around north Tulsa," Norman said of her purpose for creating the website.
Norman briefly worked with the Bail Project assisting justice-involved individuals. She says Tulsans must first realize the common thread in areas where the city lags in everything from affordable housing to economic opportunity is institutional bias and racism.
"It's become insidious," she said.
To overcome that, Norman says it will take Tulsans as a collective to perform the hard, long-term solution-oriented work needed instead of relying on symbolic or less impactful antidotes to solve systemic issues.
"At some point, we're going to have to have leaders be true anti-racists and really examine how they're approaching these issues on a personal level," said Norman, who believes the city hasn't done enough to foster complete equity. "If you're not trying to change the mindset of people long-term, I don't know what we're trying to do."
Greg Robinson II, director of family and community ownership at Met Cares
Greg Robinson II, director of family and community ownership at Met Cares, grew up being associated with community organizing.
His father, Gregory Charles "Greg" Robinson, was a highly respected Tulsa activist who served on the Tulsa Civil Service Commission, Tulsa Community Action Agency and even ran for public office. He was the executive director of Neighborhood Housing Services until his death in 2003.
Robinson was there with his father, watching him tirelessly commit to the mission of serving the public as righteously as he could.
"He was a man who wasn't everyone's friend, but he was respected by all," Robinson said.
These days Robinson, just 30 years old, has internalized all those lessons taught by his father to push local and state decision-makers to address quality-of-life issues that threaten marginalized people.
Robinson started out in politics working for the Barack Obama presidential campaign while in college. He has often been found at City Hall and elsewhere speaking to councilors and Mayor G.T. Bynum on behalf of the public.
"You can't help but be convicted to make sure you put in the work so people can have what they truly deserve," he said. "I try to wake up and say, 'Hey, I'm working on their behalf every day.'"
Robinson says he was proud to be part of a group that provided recommendations for Tulsa's newly implemented affordable housing strategy. The influence continued with efforts that led to the city facilitating Equality Indicator meetings on policing and holding forums during the recent police chief search.
"I think we've been able to affect the way things are happening and the results in the future of better policies because of the conversations we're forcing at the decision-making level," said Robinson.
---
Black History Month: Notable Oklahomans and state history
Janice C. Jones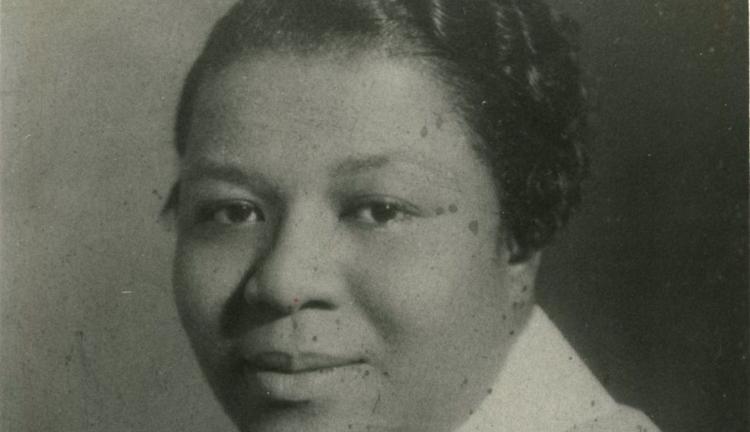 Rev. Calvin McCutchen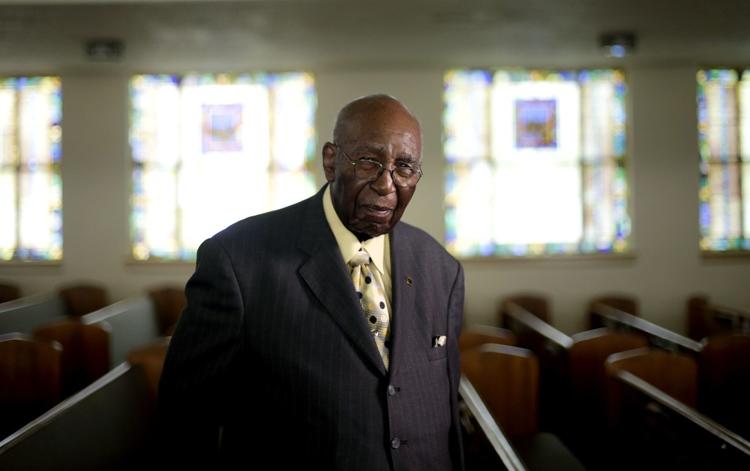 Teaching black history education in Tulsa area schools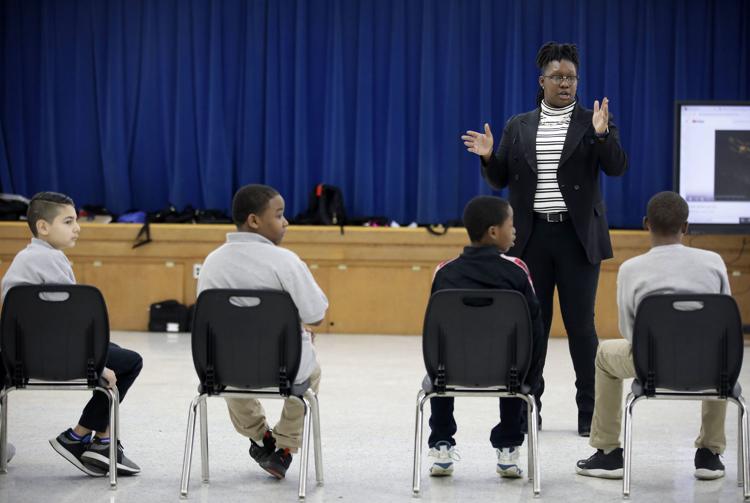 Melvin B. Tolson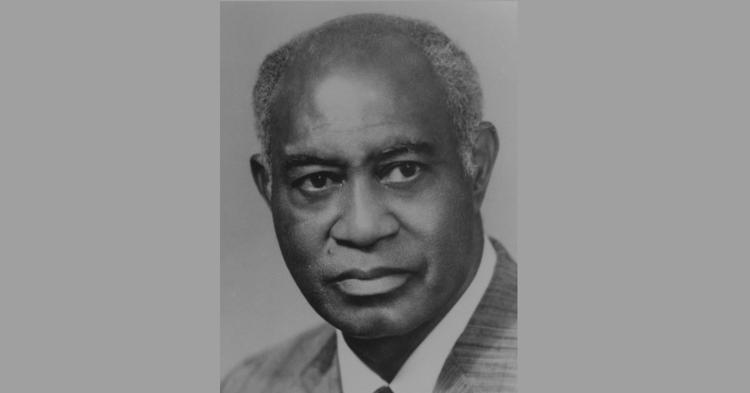 'Tulsa 1921: Reporting a Massacre,' book by Randy Krehbiel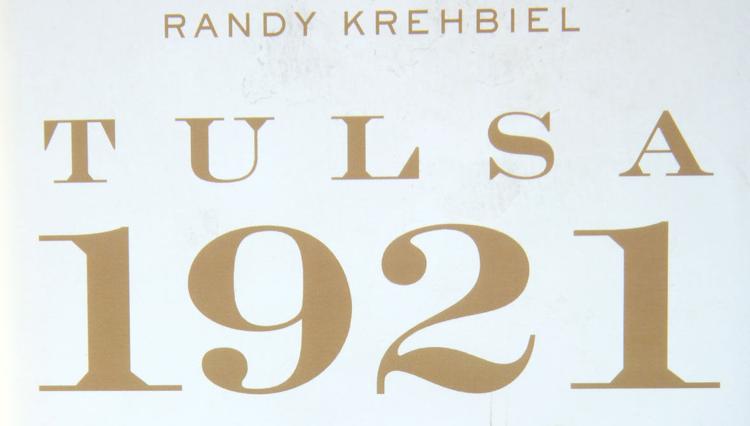 Saving Langston University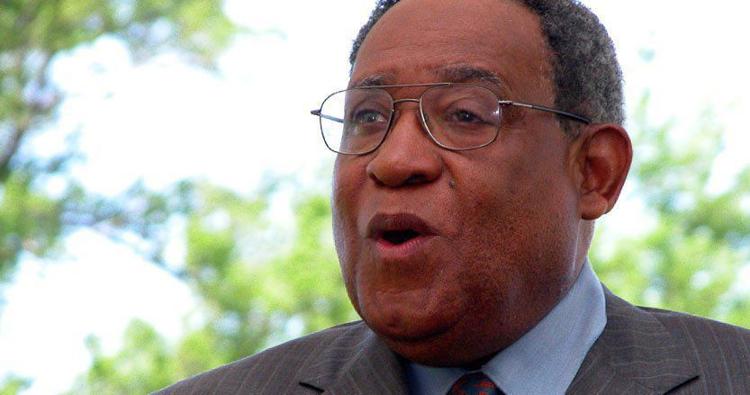 1958 Oklahoma City drugstore sit-in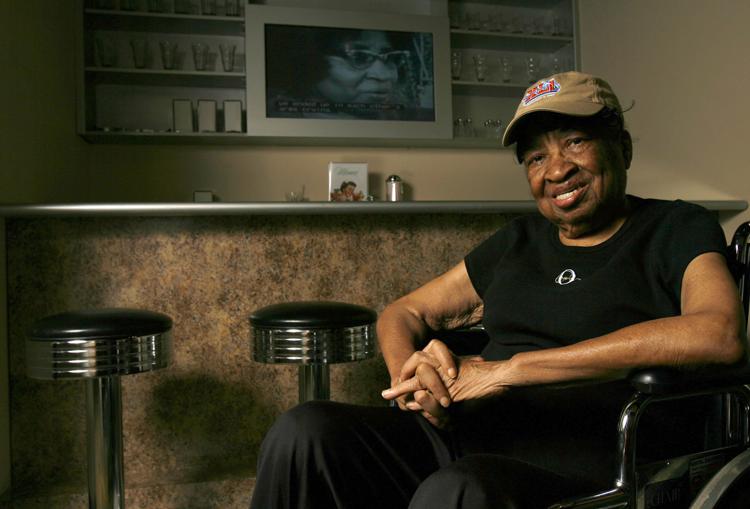 Rev. T. Oscar Chappelle Sr.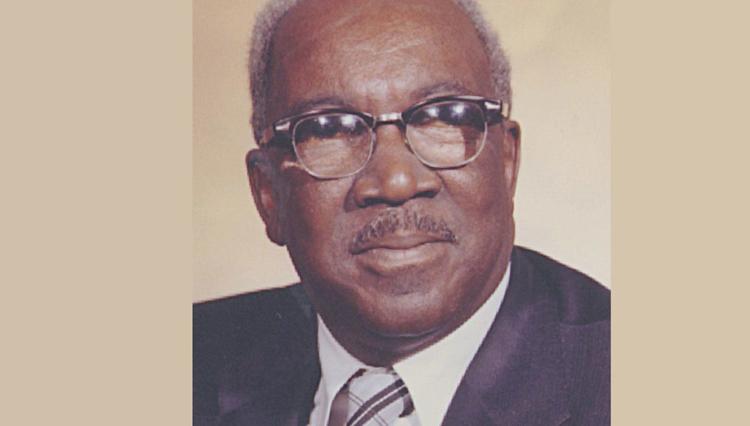 Booker T. Washington High School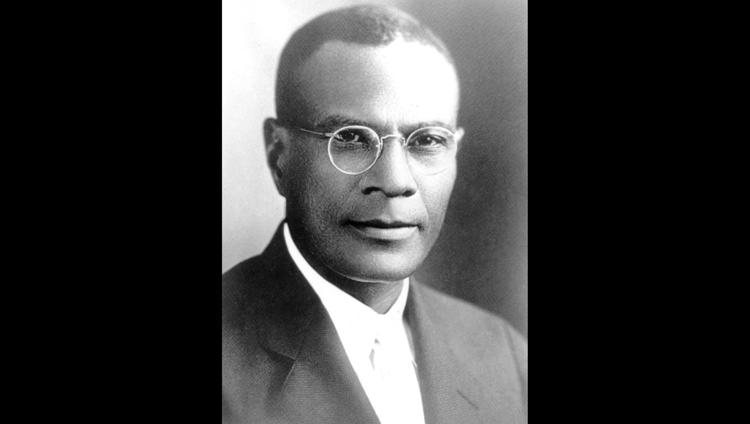 Book: Death in a Promised Land, Scott Ellsworth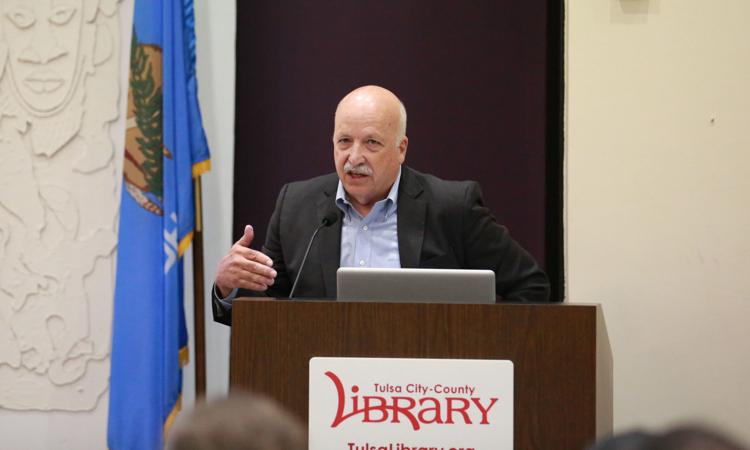 Tulsa's four police chiefs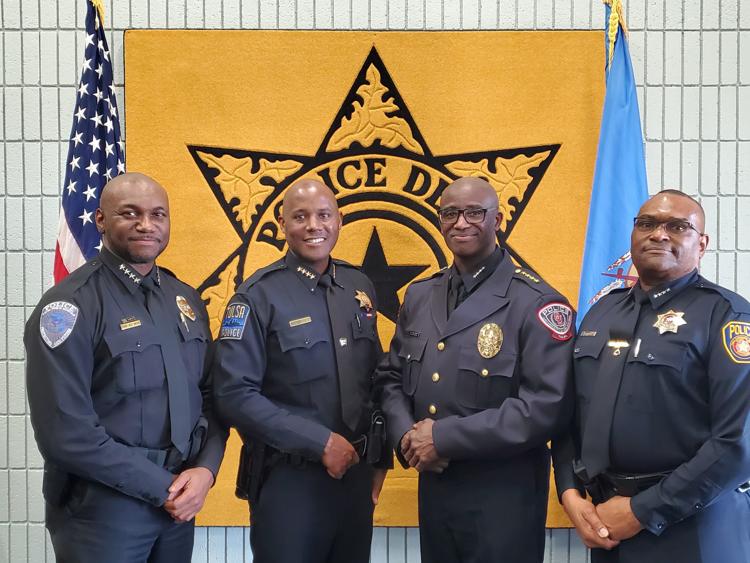 A.J. Smitherman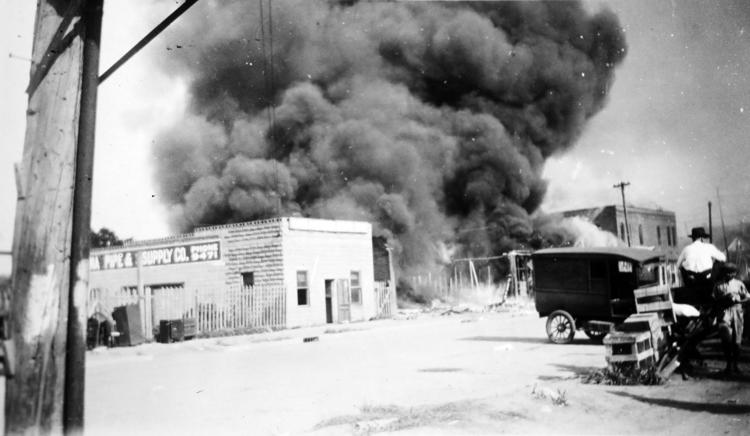 Greenwood Cultural Center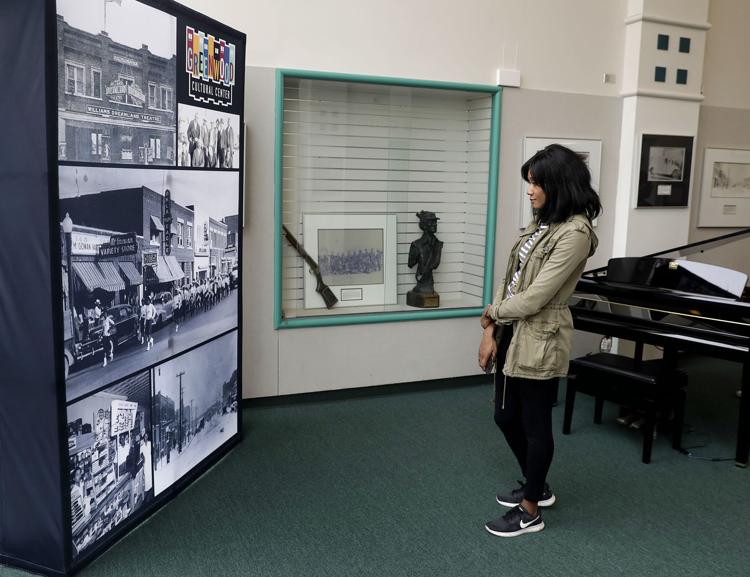 Olivia Hooker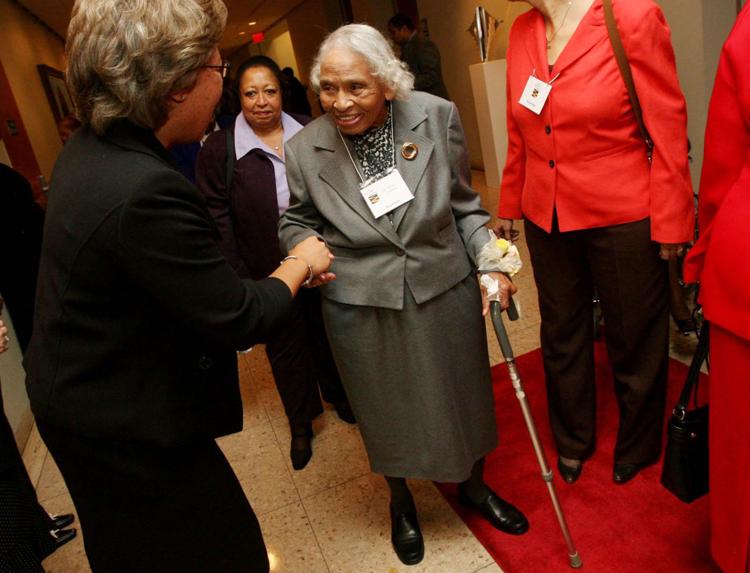 Dr. A.C. Jackson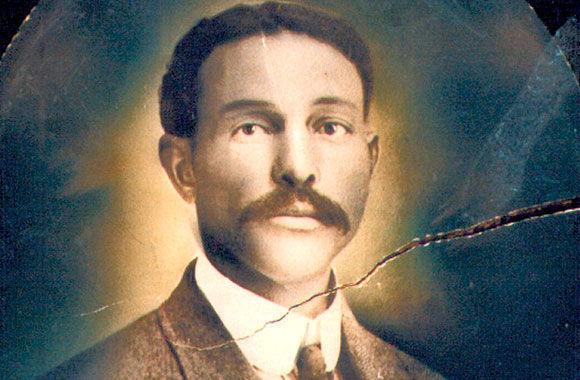 Tulsa's next generation of black leaders
1921 Race Massacre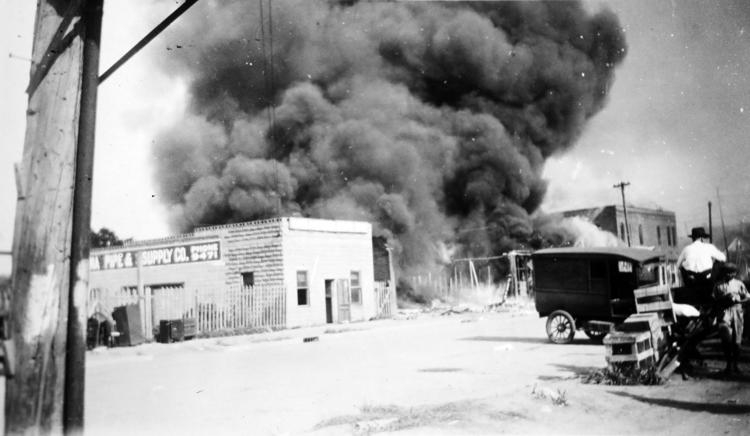 Greenwood District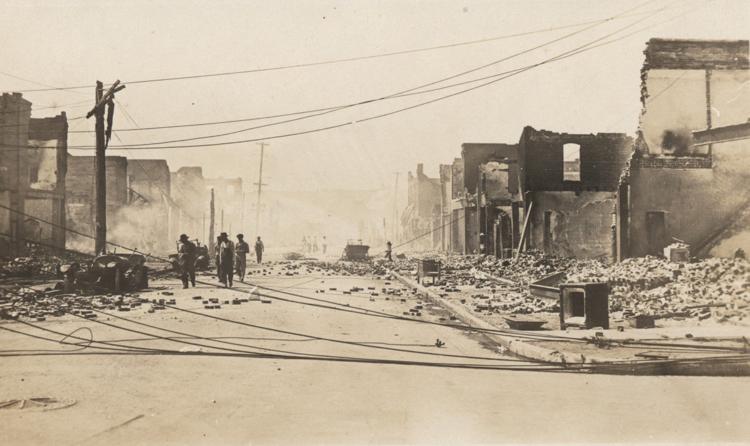 "Black Wall Street Burning" movie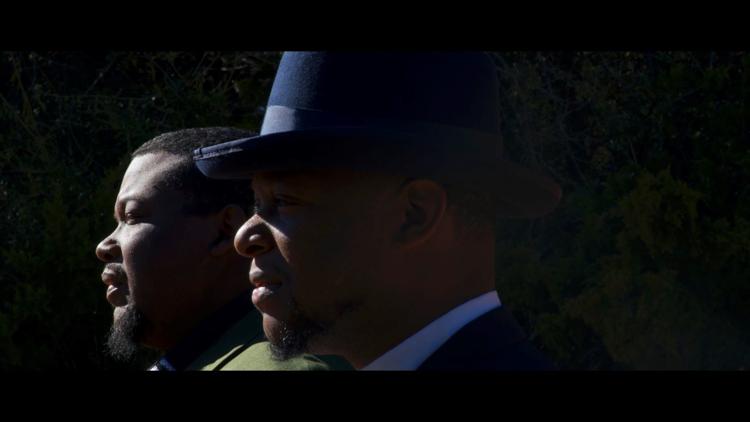 Wade Watts
Donnie Nero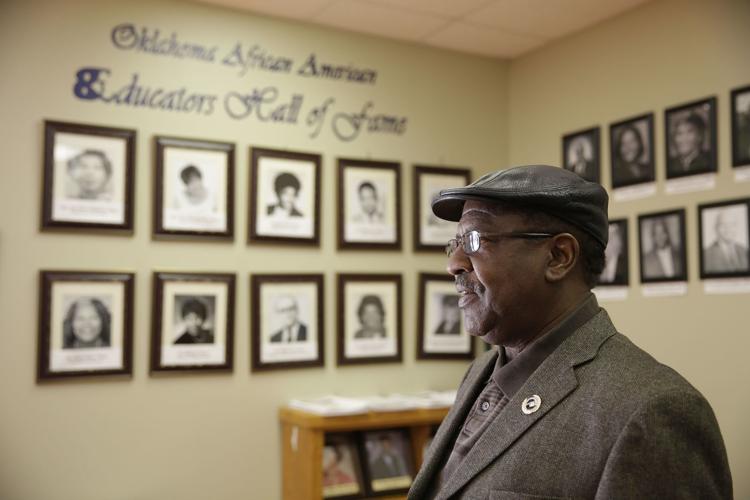 Training at Tuskegee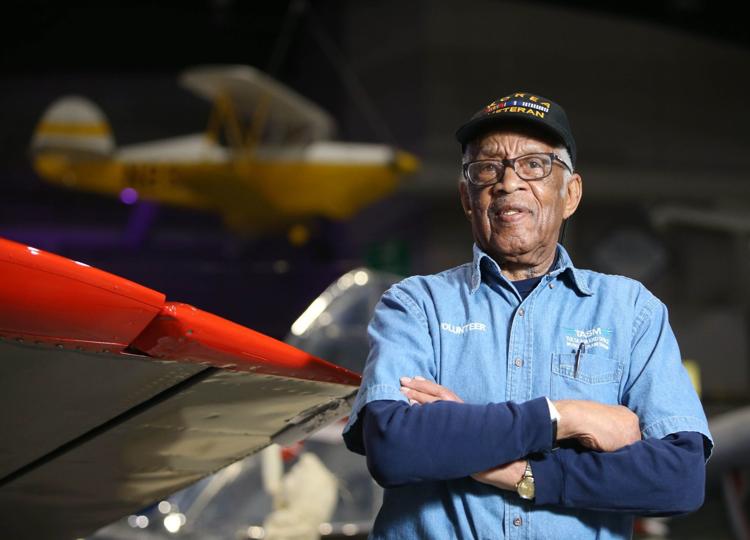 Wayman Tisdale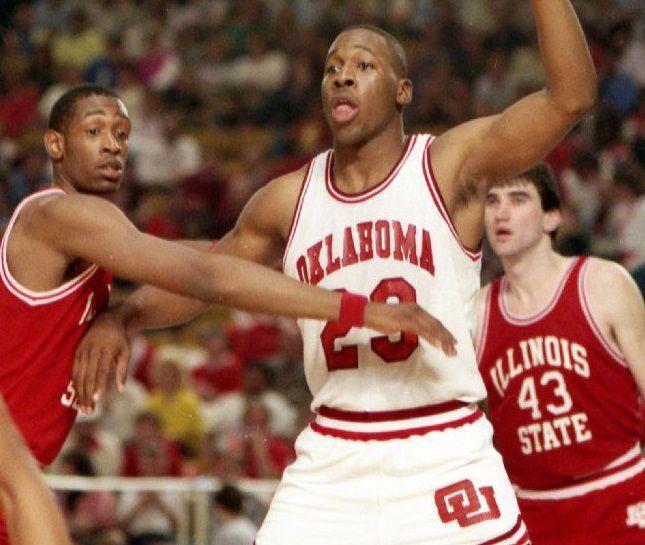 A.C. Hamlin
Pastor Corbin Nash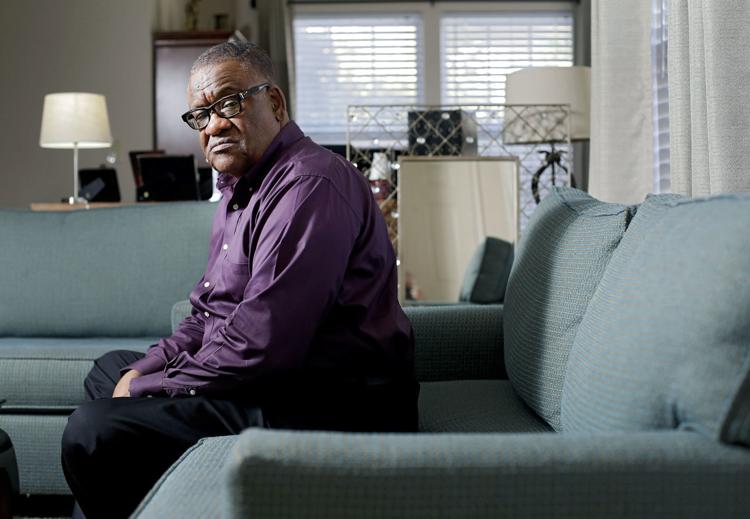 John Hope Franklin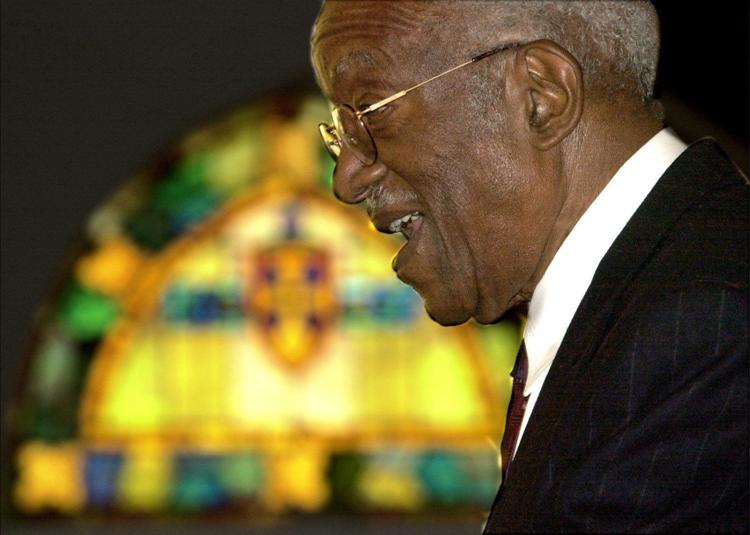 B.C. Franklin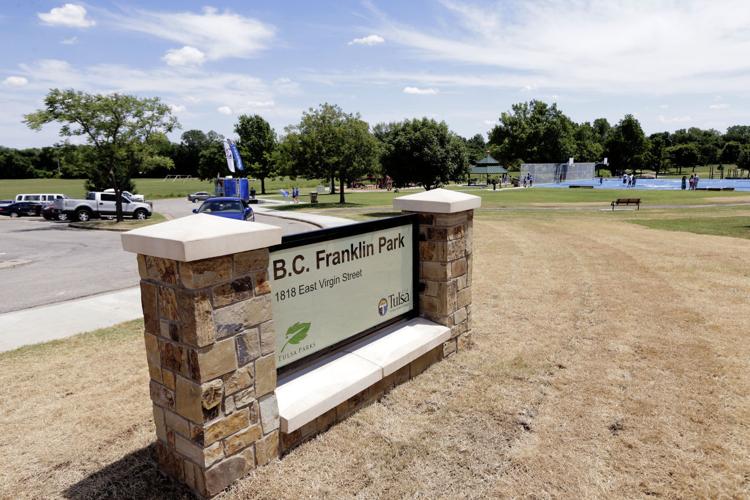 Black Wall Street by Hannibal Johnson
Bob Busby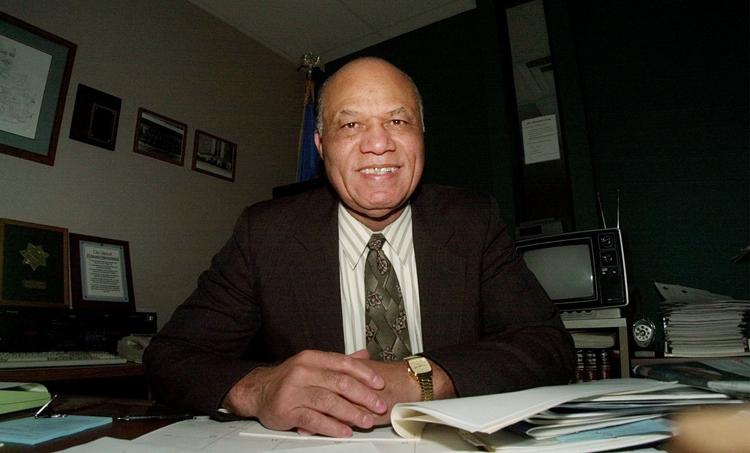 Leona Mitchell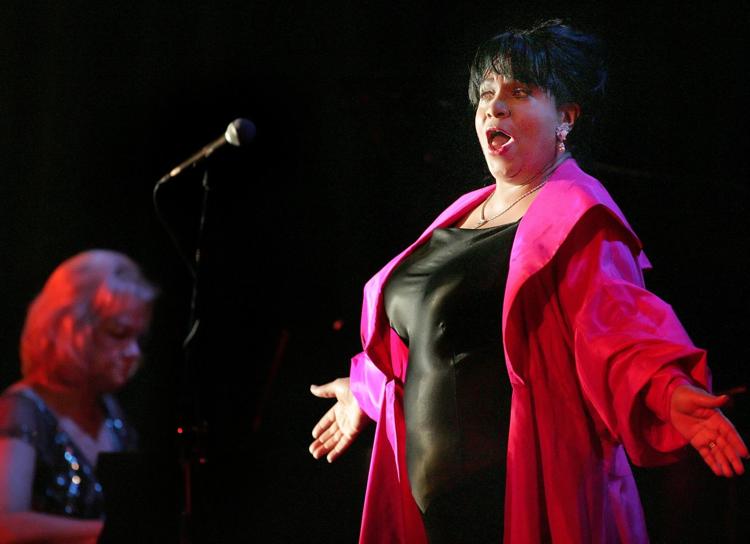 Kenny Monday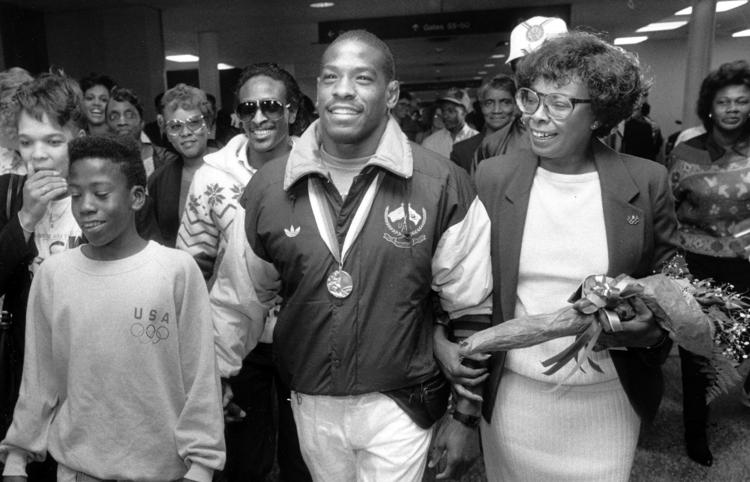 Boley
Pastor Ben Hill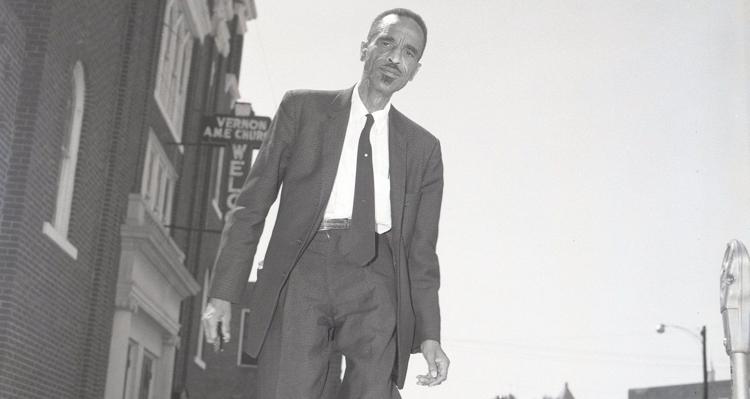 Maxine Horner
Lelia Foley-Davis
Seymour Williams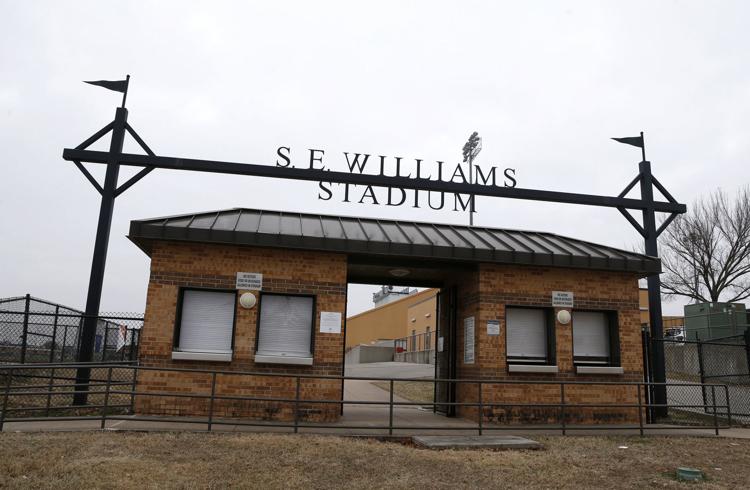 Journalism worth your time and money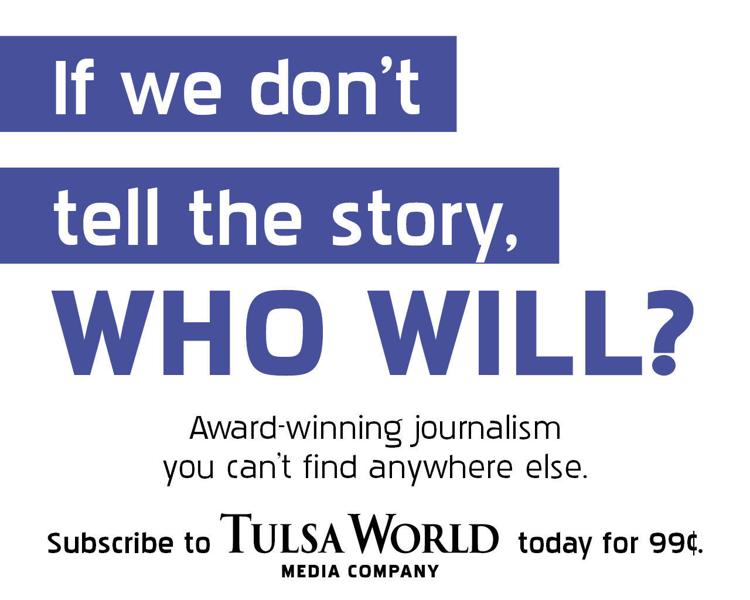 September 2019: Tulsa Race Massacre Museum public meeting