Gov. Kevin Stitt has given churches the green light to reopen, but most in the state apparently will remain closed this Sunday.
Churches are delaying reopening after more than a month-long coronavirus shutdown as they work out how to hold public services within Centers for Disease Control guidelines.
And when they do open, it will not be business as usual, said Ryan Rex, a Tulsa-based marketing and public relations consultant who works with churches.
Rex was called in to help a Houston church that drew national attention, much of it negative, when it announced that it was reopening on Easter.
That church took extraordinary precautions to keep people safe, Rex said, and Tulsa churchgoers can expect to see many of those same precautions when their churches open.
Worshipers arriving at the church were greeted from afar, without the traditional handshakes and hugs. Each family group was seated by an usher, 6 feet apart from every other family group. No child care was offered. No offering plate was passed. No resources like hymn books or pens were shared. Hand sanitizing stations were set up around the building.
One Tulsa church that will hold services this Sunday is Metro Pentecostal Church, 5925 E. 51st St., the home church of Pastor Merle Dry, Oklahoma's first resident to die from COVID-19.
Dry, a healthy 55-year-old, died March 18 just three days after exhibiting serious symptoms.
"We need our church family back together again. It's very important to us," said Senior Pastor Don Martin.
He said he expects 250 to 300 people in the 1,200-seat worship center Sunday, with families spaced apart from each other. Attendees will be asked to wear masks, which will be provided to those who need them, and the balcony will be open to anyone who wants to maintain even more distance from other people. No Sunday school or nursery will be offered.
Dry was one of 10 assistant pastors at the church. Martin said his death "woke up the state of Oklahoma that something had to be done."
Tome Dawson, leader of Life.Church's seven Tulsa-area congregations, said the church will continue with online services this weekend and will evaluate next week what to do going forward.
"It's a moving target," Dawson said. "We're making plans to reopen once we have things in place to align with guidance from local officials."
He said that when public services resume, the church will have reserved seating and will enact an RSVP system by which attendees will sign up online for specific services. When each service is filled, reservations will be closed, and attendees will have to select another service.
Seating will be arranged to allow for social distancing between family groups, and staff and volunteers will wear masks and gloves, Dawson said.
The Rev. Charlie Cruce, who oversees the Tulsa Metro Baptist Network, said he hasn't learned of any Tulsa-area Southern Baptist churches that will hold public worship services this Sunday, but that doesn't mean there aren't any.
Most Baptist pastors are planning a slow relaunch process, he said.
"They're not just going to flip a switch and get back to normal," he said.
"Some will stay with online services through May. They have a lot of senior adult members in their congregations. That's a big concern," he said.
Cruce said several pastors are telling him their online services are drawing more people than their regular services did.
"They've done very well. That's very encouraging to them," he said.
Bishop Jimmy Nunn, who oversees Oklahoma's more than 500 United Methodist churches, put out a memo encouraging the churches to delay reopening.
"We're going to reevaluate May 17," said the bishop's assistant, Joe Harris.
Harris said he was not aware of any United Methodist church in the state that is planning to meet this Sunday but that he hopes if any do, it will be within CDC guidelines.
The Rev. Jessica Moffatt, pastor of First United Methodist Church downtown, said the church will not open in May and will follow strict guidelines for sanitation and social distancing when it does, including asking people to wear masks and using a distance thermometer to monitor people's temperature.
"I want to see how the opening of the country goes" before reopening, she said.
Moffatt said that of the 50 or so church members she surveyed, two-thirds said they would not feel comfortable returning to church until a COVID-19 vaccine is available. Among those were people at high-risk themselves, people who want to protect high-risk loved ones, and parents whose young children will not readily follow social distancing requirements.
Bishop David Konderla of the Roman Catholic Diocese of Tulsa said the Tulsa Diocese and the Archdiocese of Oklahoma City have created a joint task force to map out the logistical problems of resuming public worship, "and there's a mountain of them."
"It's easy to say, 'Wonderful. The governor says churches can reopen. We can all just go back to church.'
"But if that happens, you'll have a 700-seat church and 700 people in it, with people sitting on top of each other, and you'll be right back in a rebound of COVID."
He said the social distancing required is complicated for the Catholic Church because communion, with its shared elements of bread and wine, is central to the worship experience.
"It's going to take us some time. We're still working on the document that will iron out the logistical issues."
And then individual churches will have to work out their own solutions based on their size, crowd capacity and other factors, he said.
Special consideration must be given to the elderly and other high-risk members, he said.
Victory Christian Center, one of Tulsa's largest nondenominational charismatic churches, will continue with its online and parking lot services this weekend but will resume indoor public worship the following weekend, with a Saturday night service May 9 and several Mother's Day services May 10.
"We're coming back inside, but it's going to be different, probably for months ahead," said the Rev. Paul Daugherty, pastor.
"It'll be a new normal, using some of the lessons we've learned."
Daugherty said that during Phase 1 of the reopening, additional indoor services will be held to reduce the number of people at each service and that worshippers will be seated in family groups with social distancing. No children's ministry or nursery will be offered.
He said he hoped to see the state move to a Phase 2 in mid- to late May that will allow for expanded ministries to children.
The church will continue with outdoor tailgate parking lot services from time to time, which have been popular during the coronavirus shutdown, and will continue with its enhanced online program.
The Rt. Rev. Edward Konieczny, bishop of the Episcopal Diocese of Oklahoma, has announced that Episcopal churches in the state will not open before May 15.
---
Gallery: Oklahoma Air National Guard flyover in Tulsa
FLYOVER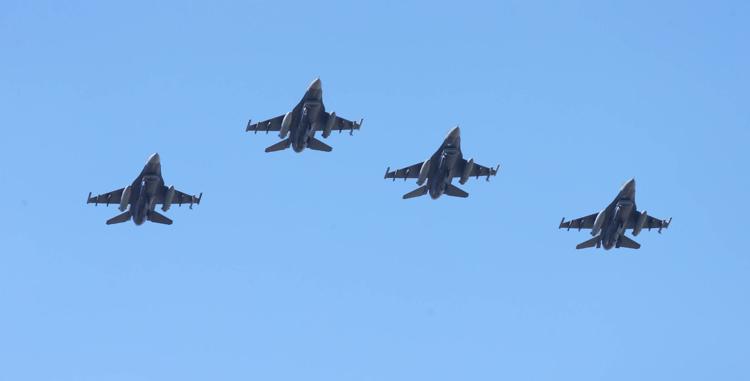 Air National Guard Flyover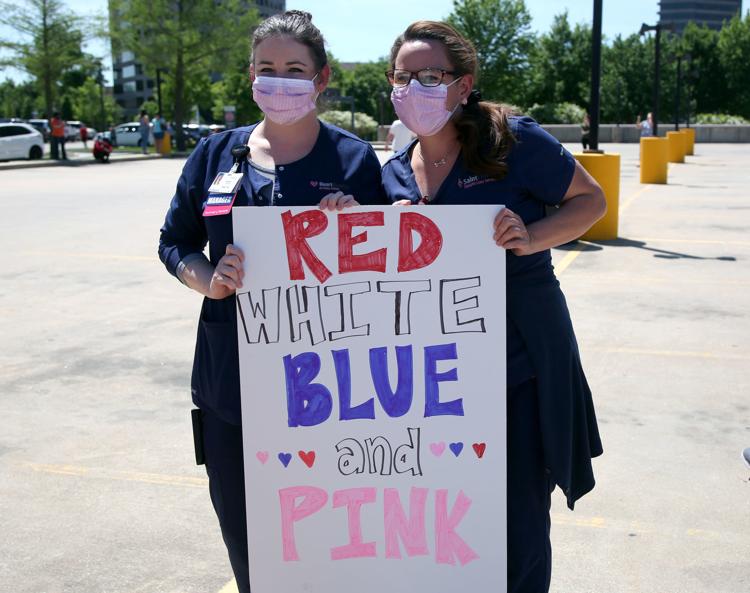 Air National Guard Flyover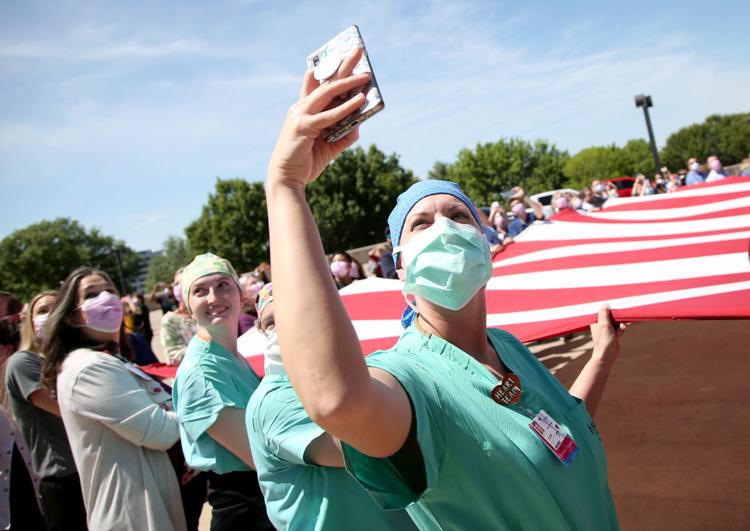 Fly Over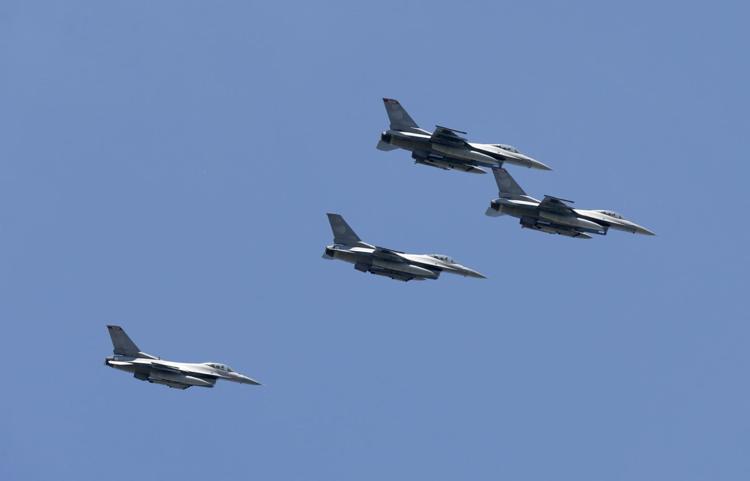 Fly Over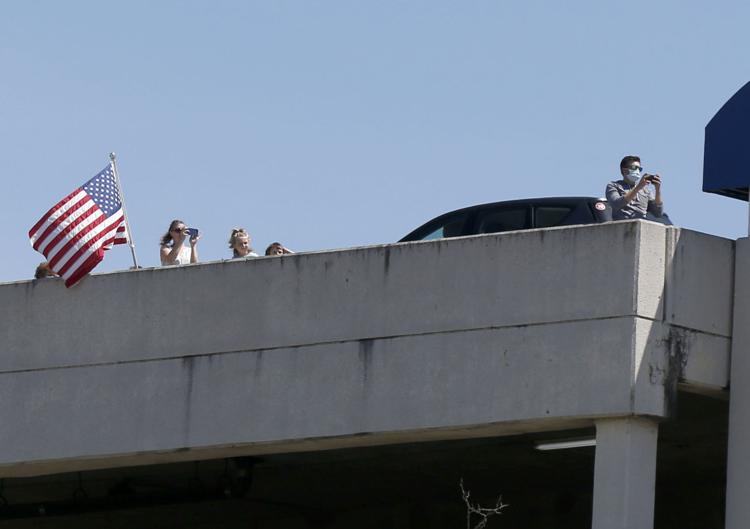 Fly Over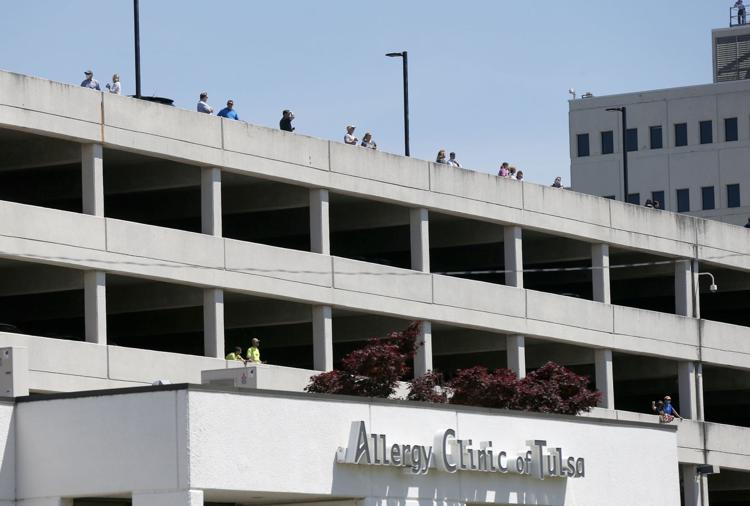 Air National Guard Flyover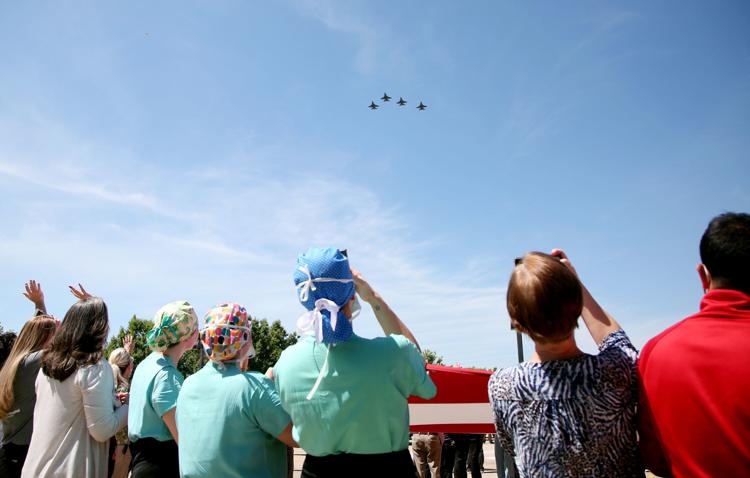 Air National Guard Flyover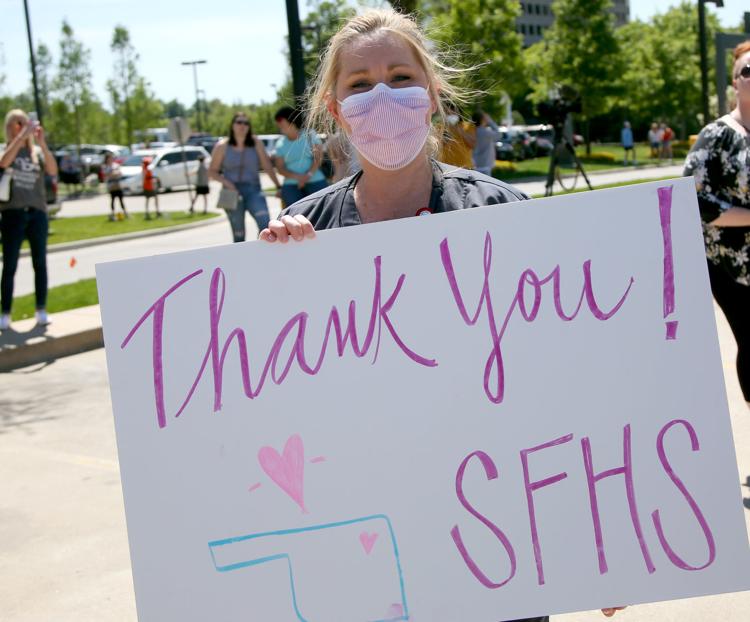 FLYOVER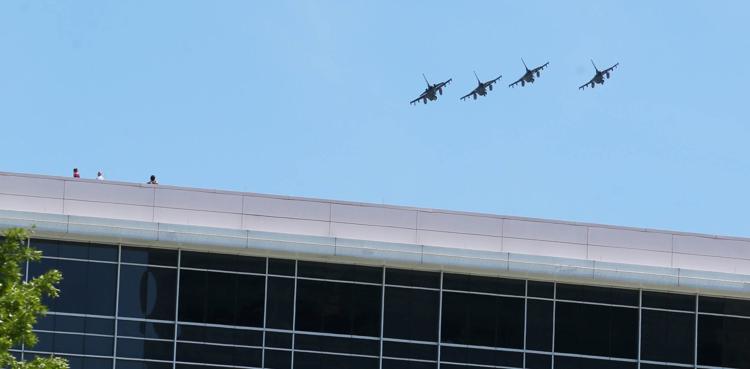 CV Flyover MB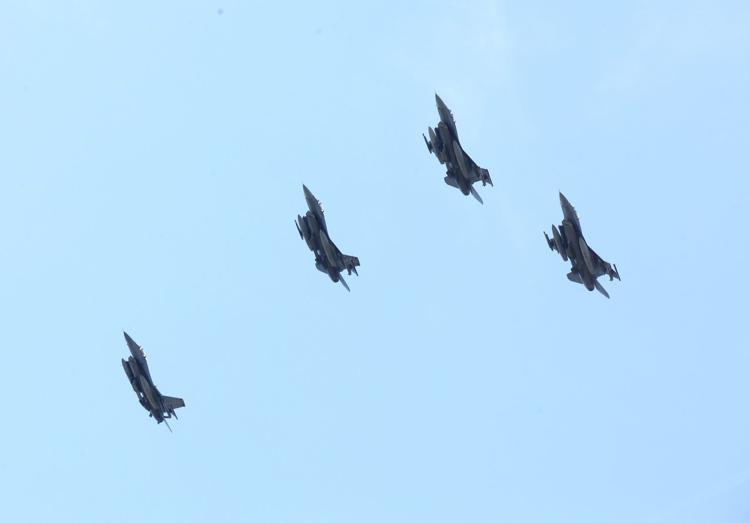 Air National Guard Flyover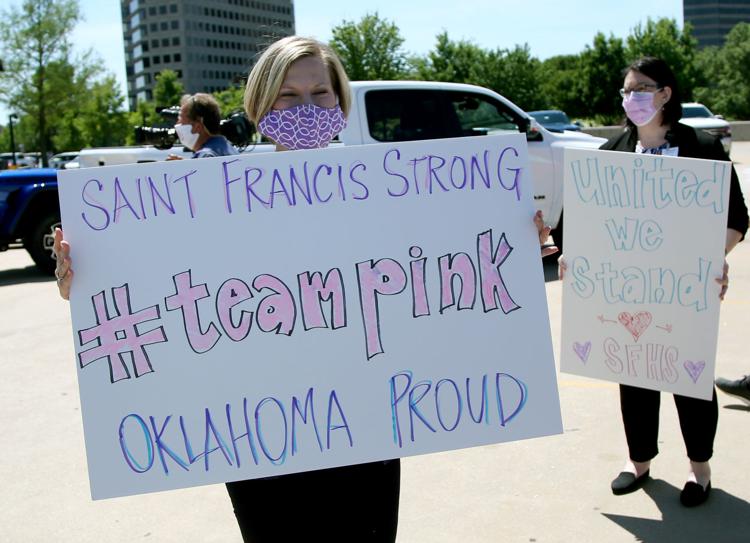 Air National Guard Flyover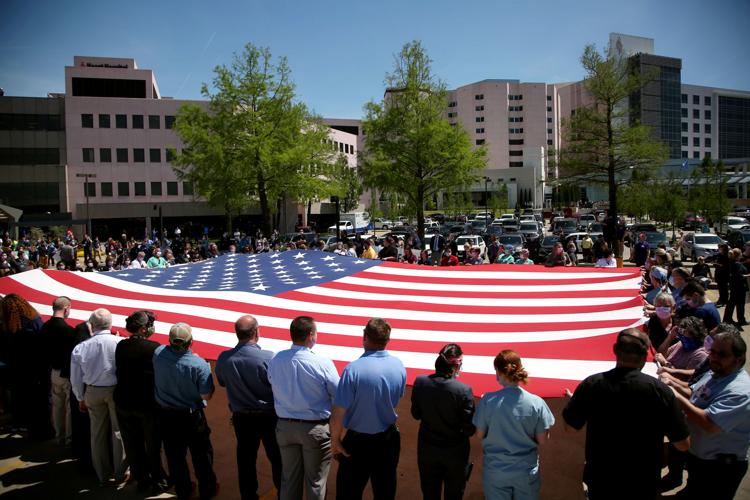 CV Flyover MB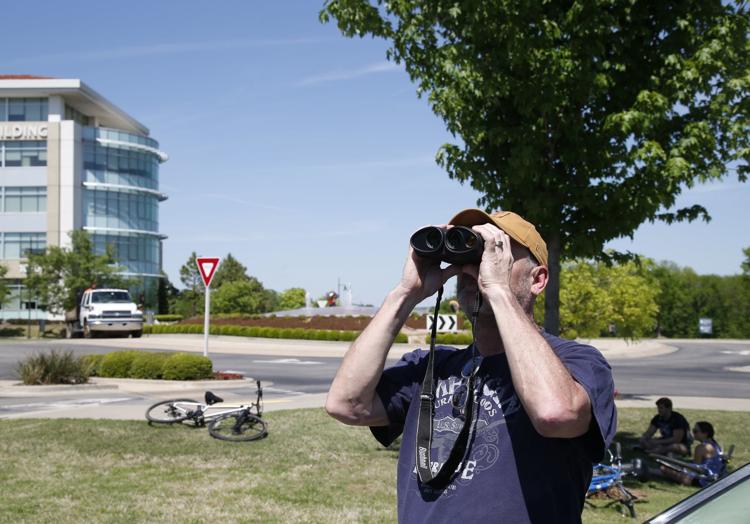 CV Flyover MB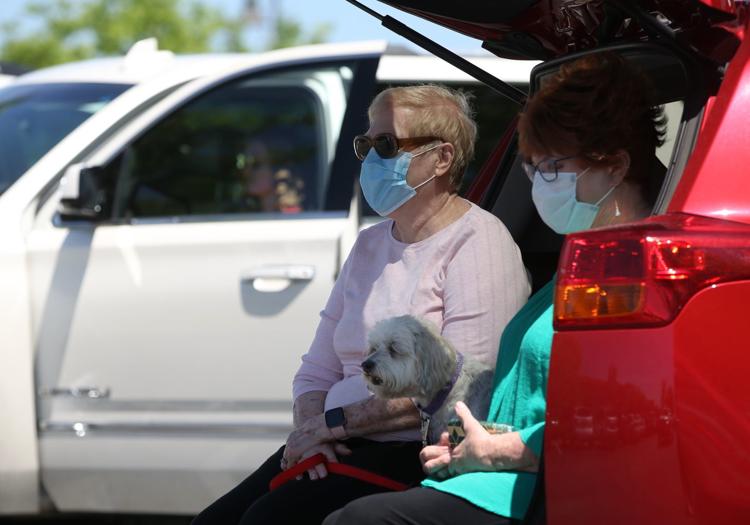 CV Flyover MB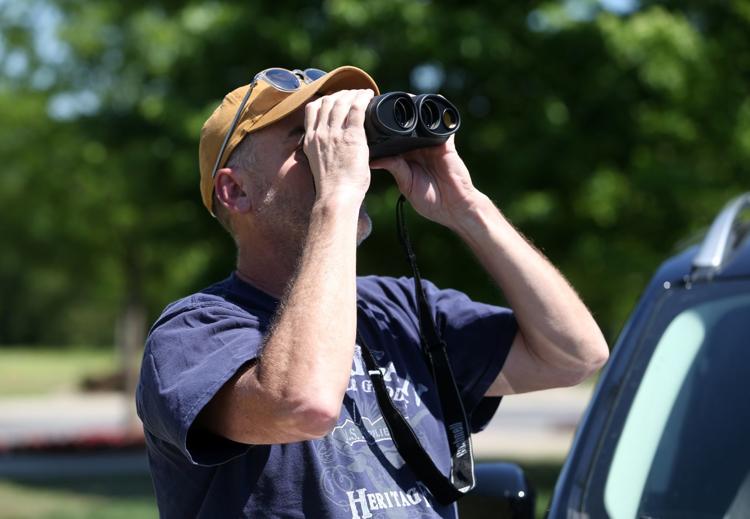 FLYOVER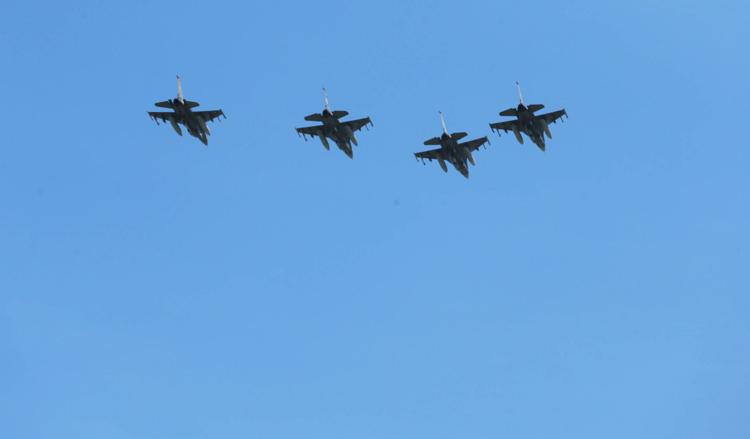 FLYOVER

FLYOVER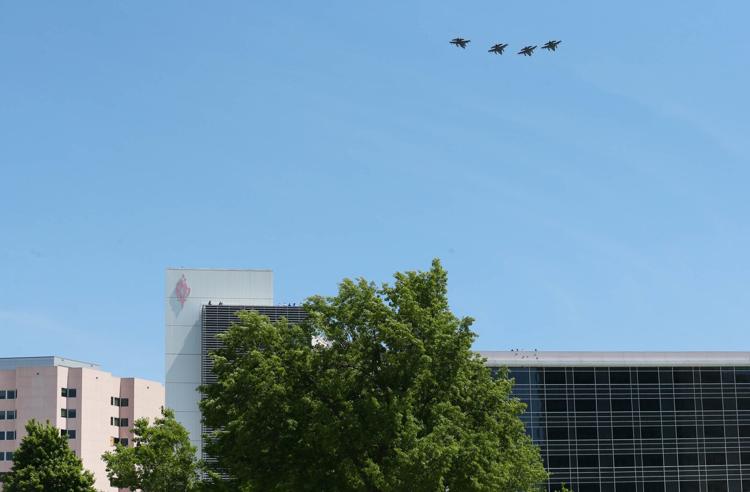 FLYOVER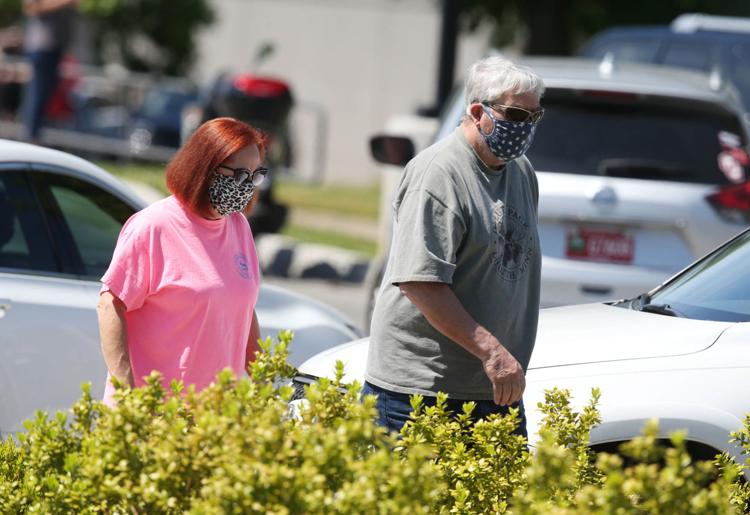 FLYOVER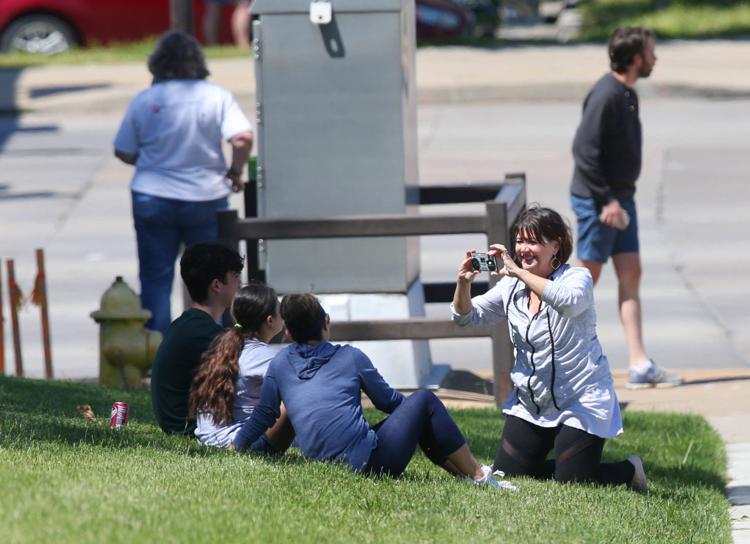 FLYOVER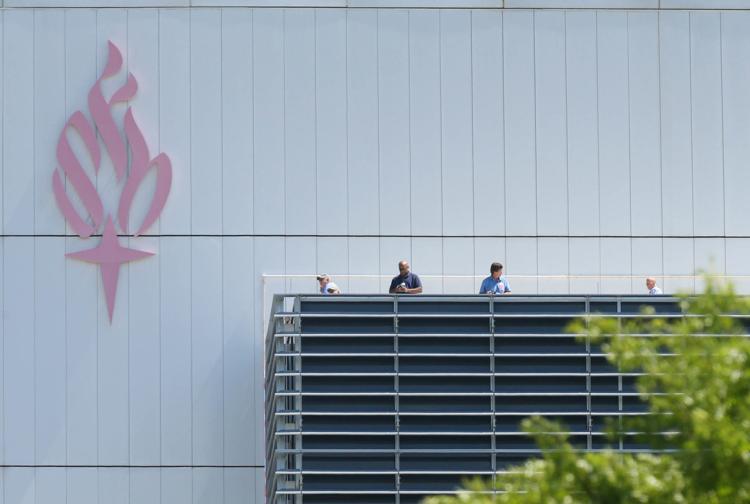 FLYOVER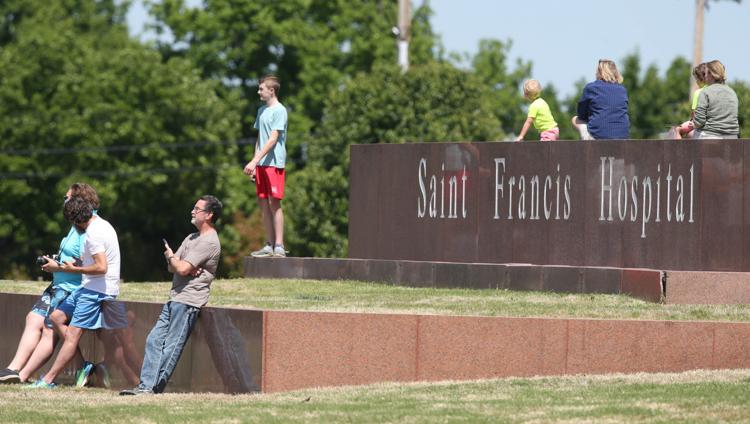 FLYOVER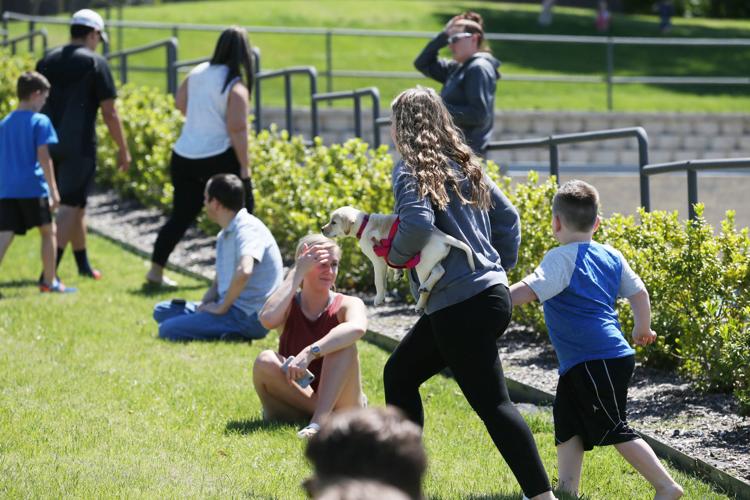 FLYOVER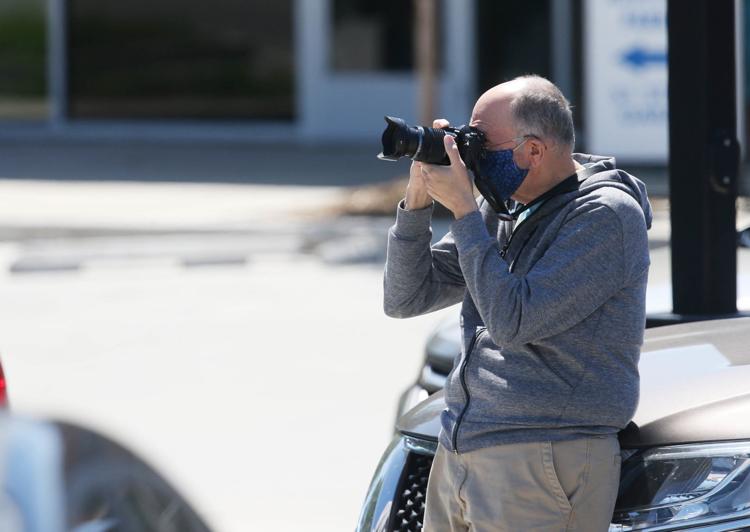 FLYOVER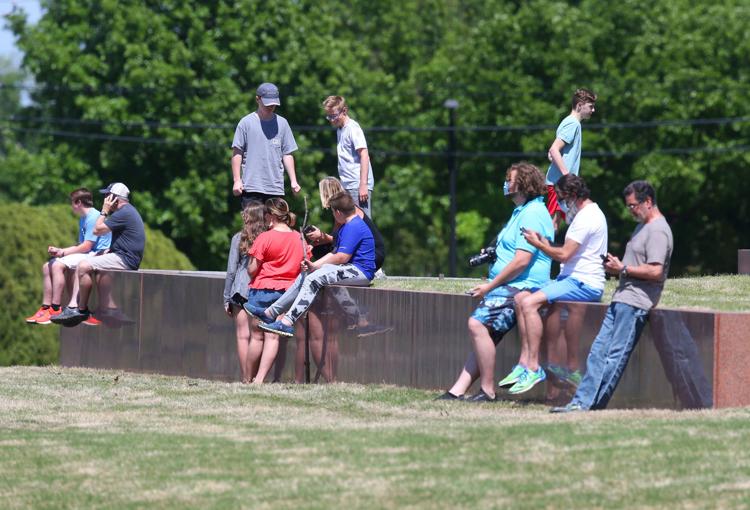 FLYOVER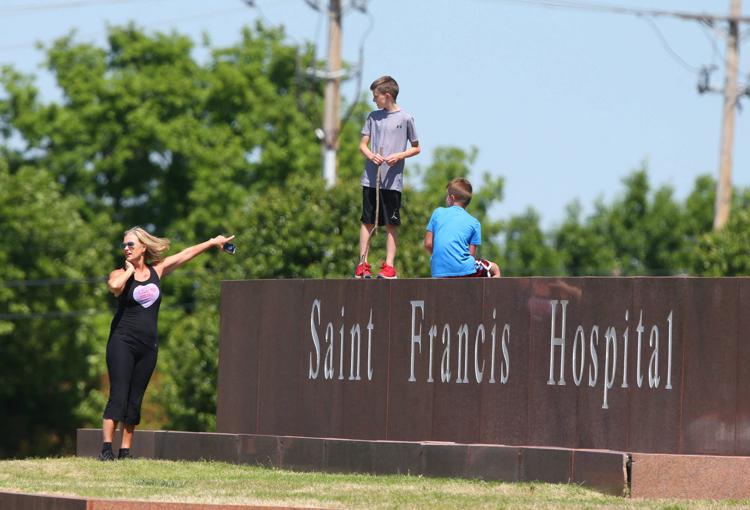 FLYOVER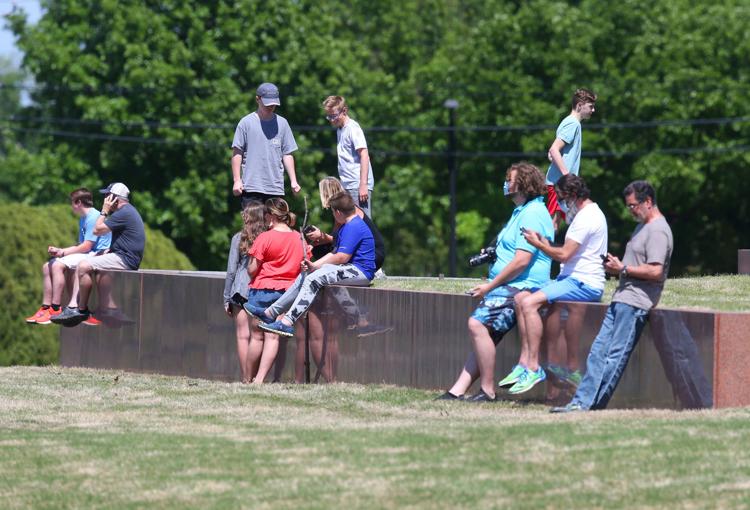 FLYOVER
FLYOVER