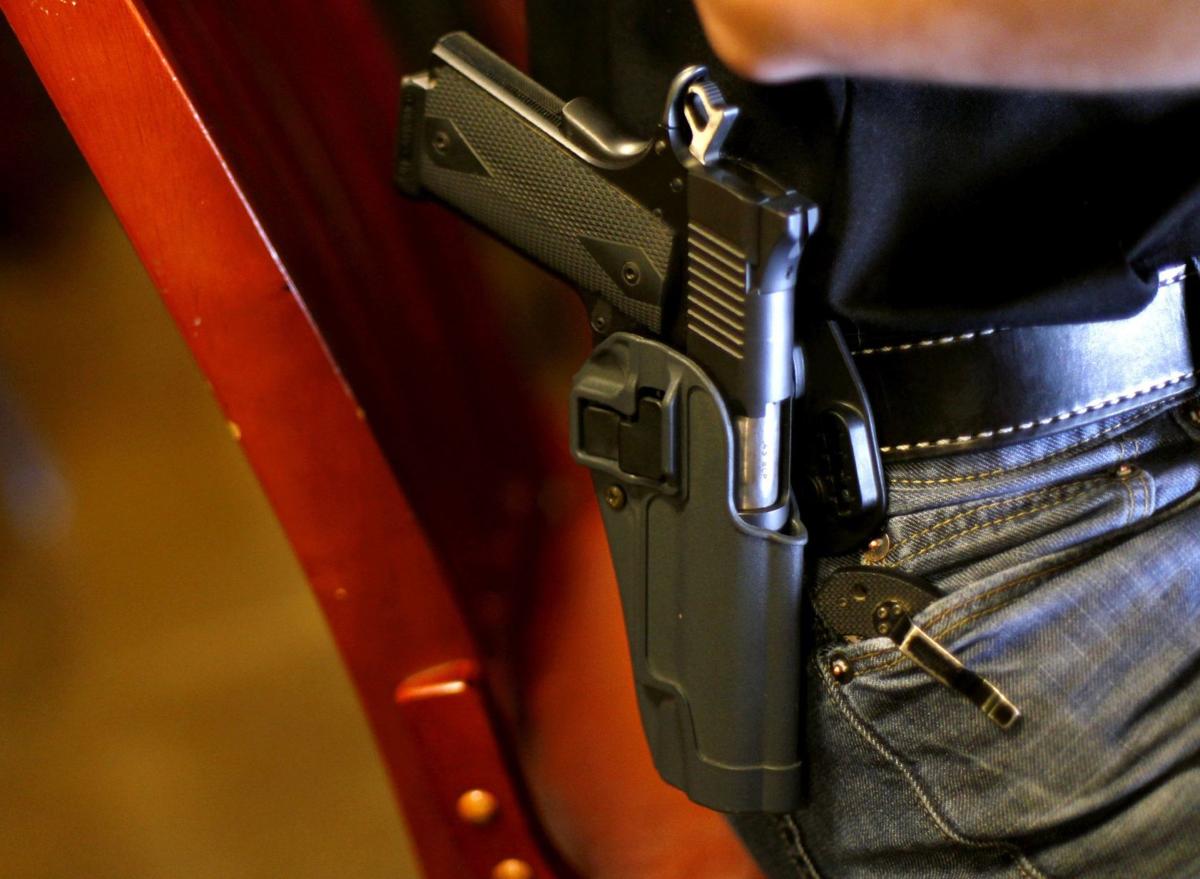 The phone call came a few days after I had written a column about people who are self-described "auditors."
Some auditors carry guns into public and record what happens, in an attempt to document if their Second Amendment rights are upheld or violated. Others go to public places with a video camera, testing their First Amendment rights.
Shortly after the phone call began, I felt confident the woman was about to tell me I should remove my head from a specific part of my body. She was disturbed by what she read, but I soon understood I wasn't the source of her frustration. (The call immediately had a much more promising future.)
She was concerned that a man would have two guns — one strapped to his shoulder — while walking through a Broken Arrow park with children and families. The man was arrested on a complaint of obstruction and a complaint of feloniously pointing a firearm. He hadn't been charged as of Friday.
The woman who called me also sent an email. Here's how it started:
"When I read the articles in the Tulsa World about the man taking two guns into a Broken Arrow park, my simplistic thought was this: whatever the Oklahoma law regarding carrying guns sets forth, what has happened to the idea of civility, propriety in the public space, or, an old-fashioned term perhaps: good citizenship?"
It's an excellent question, and one that Tulsa Police Officer Shane Tuell indirectly addressed when we discussed the situation a few weeks ago.
Tuell says he's a Second Amendment supporter. He also supports "audits" of people's freedoms. Given those facts, he seemingly would support what happened in Broken Arrow. He didn't. And I thought of his comments when I read the reader's email.
"When you go and insert yourself in a park where a bunch of kids are playing and purposely walking … and you don't have kids," Tuell said, "you're drawing unnecessary attention."
Tuell said this kind of incident is "why there are factions within the government that constantly want to restrict the Second Amendment laws."
I asked Tuell when a citizen should call authorities.
"The call came in that he was pointing the gun," Tuell said. "That's a crime. You can't point guns at people."
But, Tuell said, there are laws that allow for concealed carry and open carry of firearms. So if someone has a gun in a holster or a strap, that's legal.
"If they're just carrying on normal everyday activities, it is what it is — someone is exercising their Second Amendment (rights)," he said.
Police can question people carrying a firearm as part of an "administrative stop. We can detain you," Tuell said. "You are not free to leave. It's for the purpose to make sure you have your proper license with you."
When citizens call, police will respond, Tuell said. Those calls have offered an opportunity to explain the law. Education is vital, especially as the laws change Nov. 1, when people will be allowed to carry firearms with no permit.
Police and citizens will be counting on the exercise of common sense. Because if someone with no children walks into a park full of kids while carrying guns, you can bet parents will be concerned.
"You should never carry a firearm to make people in fear," Tuell said. "When you push the line and start making people fearful of you …"
The reader who contacted me can finish that thought. So can I: It's not good citizenship.
Mike Strain
918-581-8356
Twitter: @mikestrain
Be the first to know
Get local news delivered to your inbox!