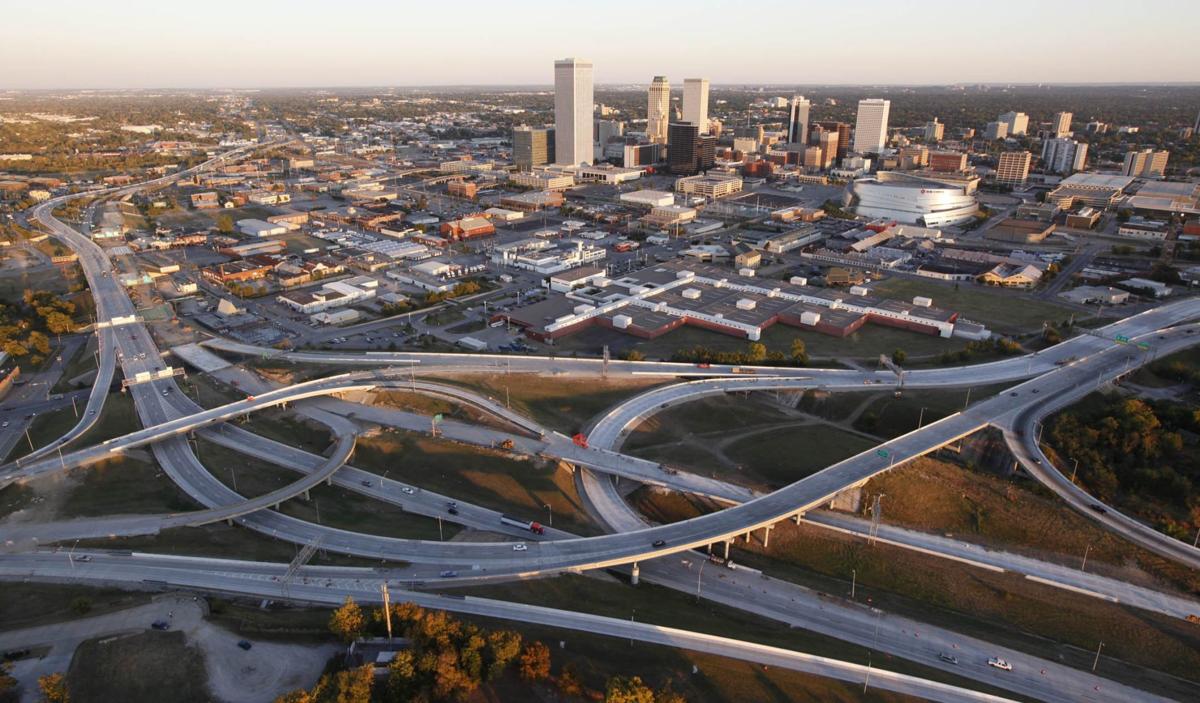 On Sept. 28, 1956, police dragged the Rev. George Davis out of his home in the Rondo neighborhood near downtown St. Paul, Minnesota.
Several officers carried him, limp but not resisting, while others brought axes and sledgehammers to knock holes in the walls, break windows and tear up the plumbing, making sure there was no point in Davis trying to come back.
Crews were bulldozing hundreds of homes and businesses in the historically black neighborhood to clear a path for the construction of Interstate 94. Rondo had its share of poverty, but in the first half of the 20th century, it was mostly middle-class with a thriving small-business community.
Then the highway came, splitting the neighborhood in half while displacing families and demolishing many of the most prosperous shops and restaurants. Rondo was never the same.
Sound familiar? The north leg of Tulsa's Inner Dispersal Loop had a similar effect on Greenwood. Highways, like water, follow the path of least resistance, twisting and turning to avoid affluent areas but plunging like Niagara Falls through politically disadvantaged neighborhoods.
Recently, however, St. Paul activists have been floating ideas to fix the damage, or at least mitigate it. Some of the more modest suggestions include stitching the divided neighborhood back together with pedestrian bridges, landscaping and strategically located developments along both sides of the interstate.
An organization called ReConnectRondo, however, is thinking even more ambitiously and proposing a massive land bridge over the interstate, essentially putting traffic underground for five blocks.
Imagine something like the land bridges over Riverside Drive at Gathering Place, only much bigger. St. Paul's project, if built, would resemble Dallas' $110 million Klyde Warren Park that opened in 2012 to connect neighborhoods on either side of the Woodall Rodgers Freeway.
St. Paul has one significant advantage.
The Rev. Davis was part of a group of Rondo residents who protested the construction of I-94 and tried to have it re-routed. They failed, obviously. But they managed to persuade Minnesota officials to build part of it as a "recessed highway," below ground level, similar to the south leg of the IDL. And that makes a land bridge more feasible.
Interstate 244, unfortunately, wasn't built that way. But as revitalization continues and spreads outward, Tulsa will eventually have to look for creative ways to deal with the concrete barrier surrounding downtown.