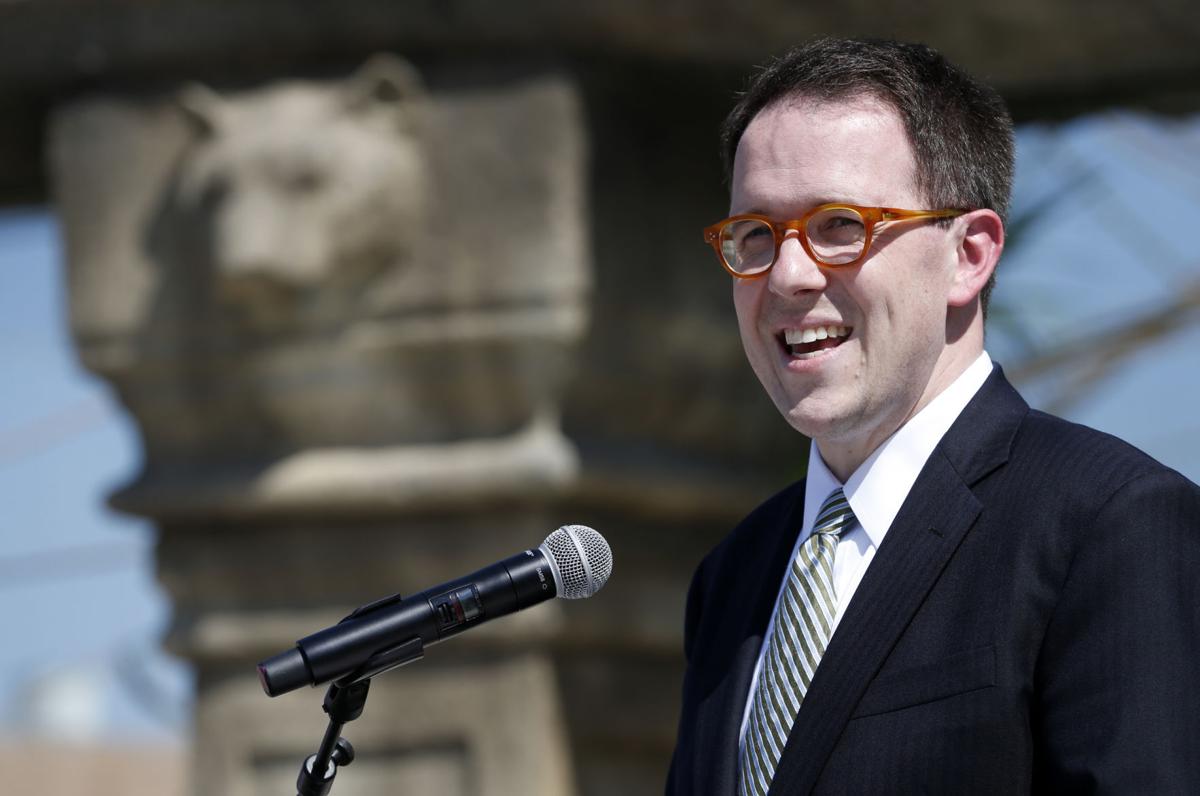 Mayor G.T. Bynum took to Facebook on Tuesday to address calls for him to respond to a report about racial disparity in arrests by Tulsa police and the fatal shooting of a mentally ill man by officers as he entered a convenience store while holding two knives.
Bynum indicated that he regrets that he did not at least acknowledge the two subjects as they separately entered the spotlight last week.
On Tuesday, nine days later, Bynum posted comments on Facebook about the Tulsa World story and the fatal police shooting of Joshua Barre.
"A lot of people interpreted it (his lack of comment earlier) as me being OK with those statistics, and I'm not," Bynum told the World on Tuesday. "You couple that with the tragedy on Friday, and again my inclination is that I don't want to just lament another tragedy. I want to tell people how we will fix this."
"The information that came out on the disparity in arrest rates along racial lines in our city — this is precisely the type of issue that drove me to run for mayor," Bynum said on Facebook. "These are the issues I've called the great moral issue of our time in this city. I should have at least said this when called for comment."
Bynum has made it a long-term priority of his administration to address the up-to-10-year life-expectancy gap between residents in some areas of north Tulsa and the rest of the city.
"This is the type of issue that caused us to create the Resilient Tulsa initiative, so we can utilize data, evidence and evaluation to address long-term issues of racial disparity in Tulsa," Bynum said in his Facebook post. "Twice in the last week, my natural inclination to analyze problems has gotten in the way of publicly acknowledging the problems themselves."
Bynum specified his concerns over the arrest-disparity data in an interview Tuesday, saying it is a major problem with no single target on which to lay blame.
"It (the data) does not reflect the overall population," Bynum said about his reaction to the numbers. "There's not a 1-to-1 ratio with the rest of the population. There's something there that needs to be addressed. … It's a symptom of a larger imbalance."
Prior to Barre's death last week, Bynum had also used Facebook to explain why he declined to comment on the arrest-disparity data.
"I have declined because I don't pretend that being mayor makes me an expert on everything," Bynum wrote last Wednesday.
Last week, Bynum deferred to Police Chief Chuck Jordan, which drew some criticism aimed at both Jordan's response to the data and Bynum's deferral.
Bynum indicated Tuesday on Facebook that he is apprehensive about making statements that lament tragedies rather than making statements "telling you what we are doing to prevent them moving forward. You should expect action from your mayor — not just words."
Bynum pointed to his commission on community policing, which established a list of standards the Tulsa Police Department is implementing or needs to implement to satisfy national recommendations on better community-policing practices.
"We have a desire in all parts of our city to take these on," Bynum said in that Facebook post. "There is a sense of urgency. So moving forward you will hear more from me about what we are doing — what concrete steps we are taking — to address these issues in Tulsa, and how you can play a part in making these things happen."
Jarrel Wade
918-581-8367
Twitter: @jwprairiedog